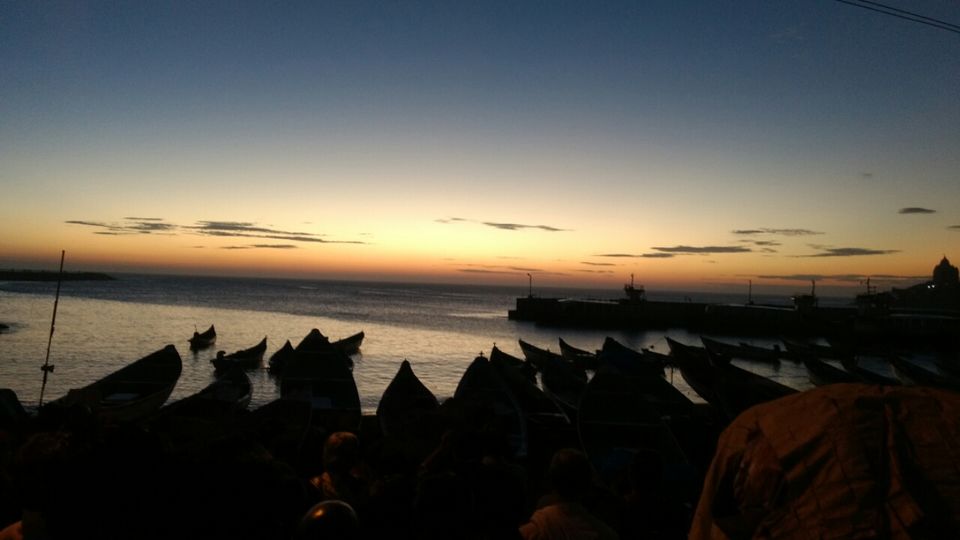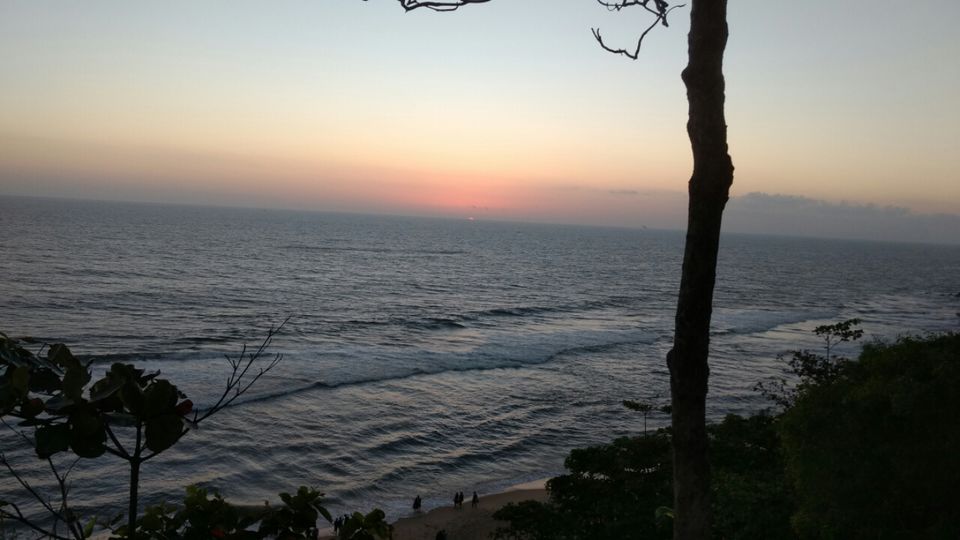 After travelling to some places with friends, I decided to travel alone to some interesting place. After a mild searching I decided to travel to three places - Kanyakumari, Trivandrum, Varkala.
On the night of Oct 7th, I got the train to Trivandrum from where I planned to reach kanyakumari first.
After reaching at Trivandrum on morning 7.30 am, I got a bus to nagercoil, from where I got another bus to kanyakumari.
I reached kanyakumari at 10 am. The bus stop was very close to Gandhi Mandapam which is must visit place there.
I first went to that place. Really a nice place to relax. The place was well maintained and behind it was small child park, I spent almost one and half hour there, memorable place.
After visiting that place, I went to check-in at the hotel which I booked. the hotel was really superbbbbb. It was very close to some place in kanyakumari.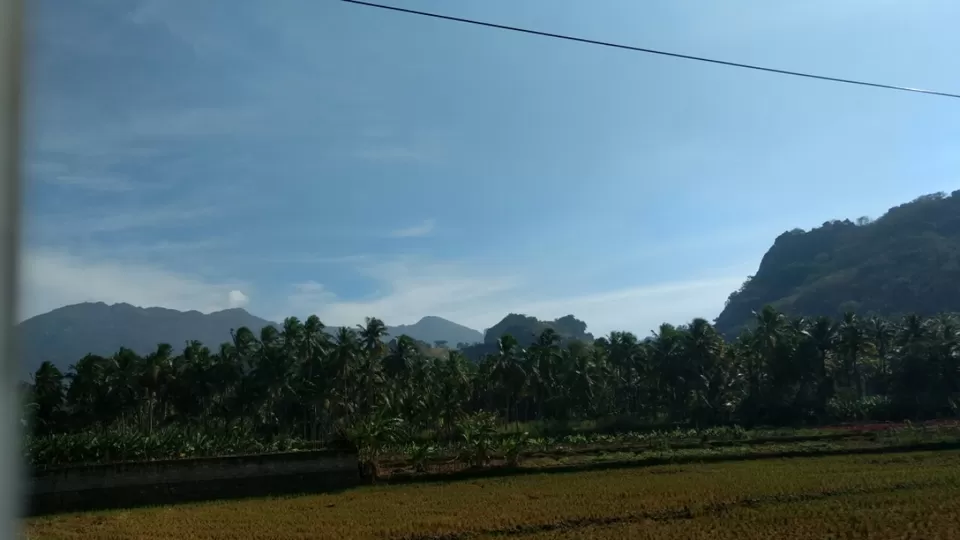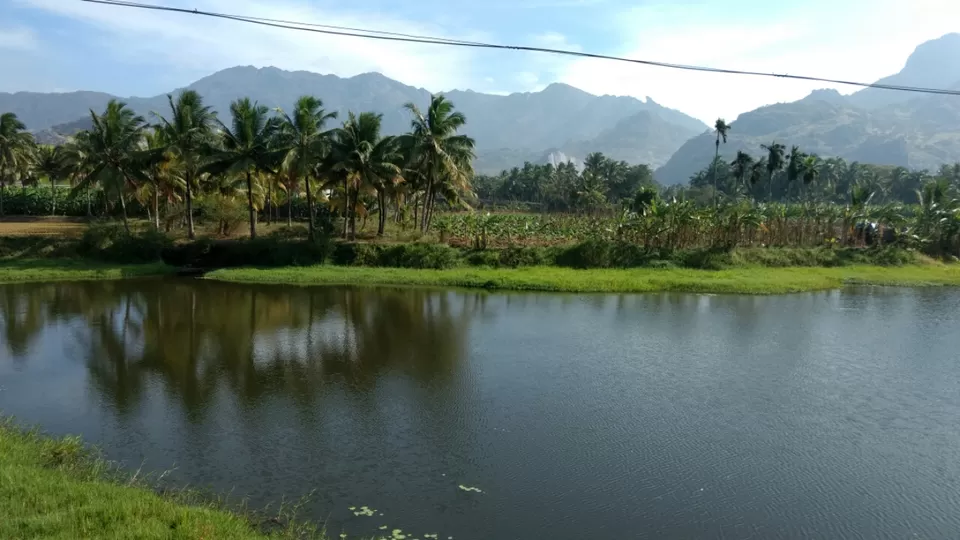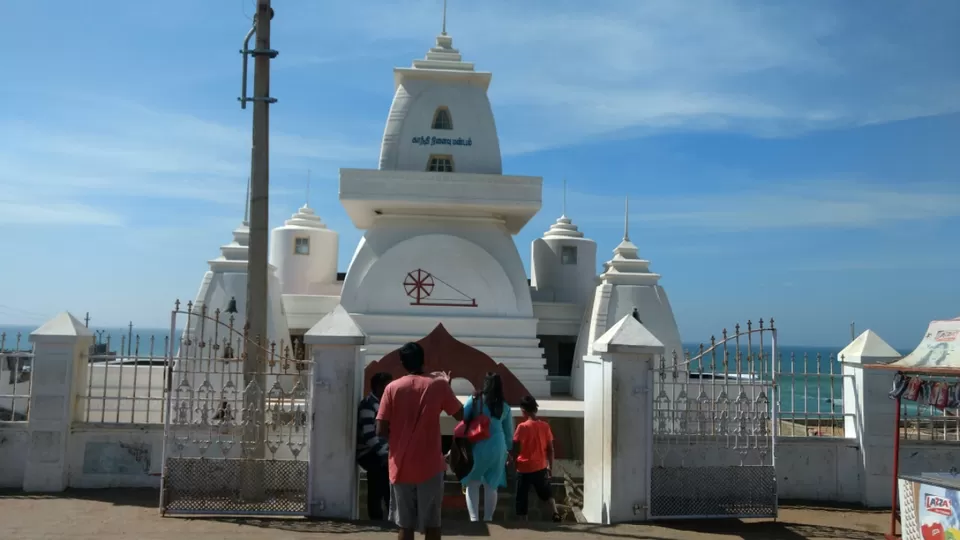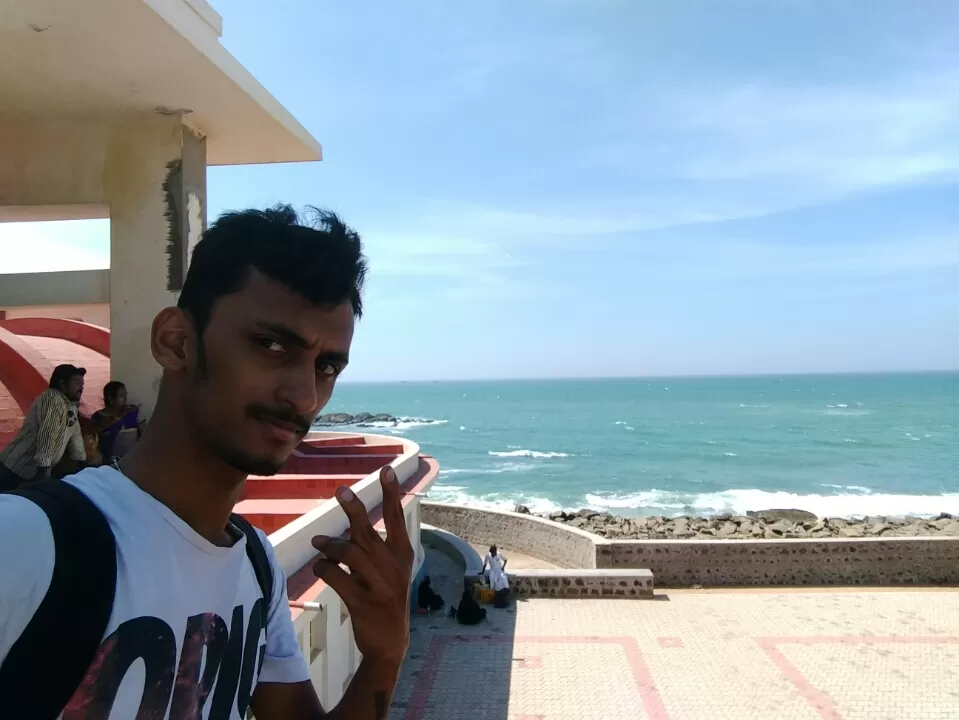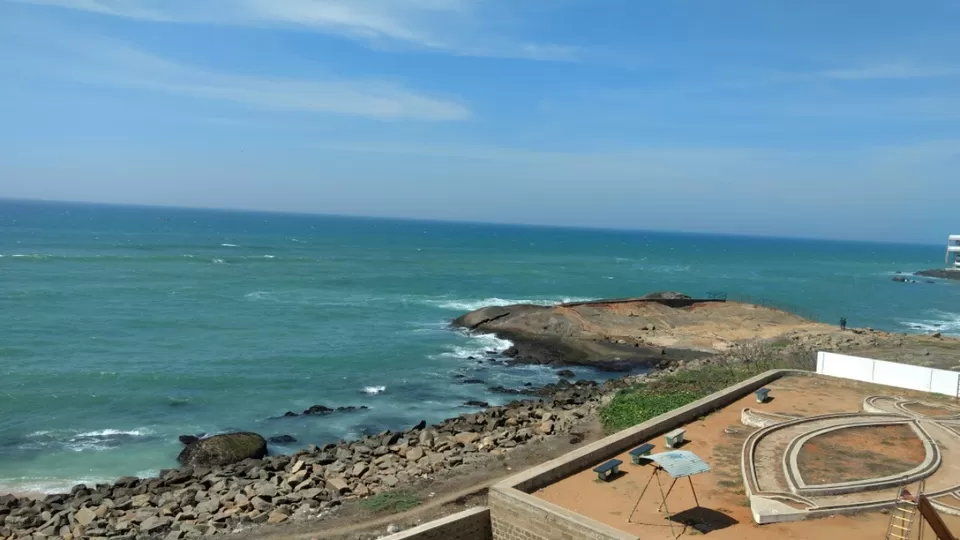 After getting freshen up, I decided to go to Vivekananda's rock memorial and Thiruvalluvar statue. The place was accessible only through boats. So I went to get my tickets, the ticket fare was really cheap. I got my tickets and went to that place.
The place was really astonishing and mind-blowing. The wind was so chill. It is the place were Vivekananda meditated during his visit to kanyakumari. We can have a awesome view of Bay of Bengal, Indian Ocean, Arabian Sea. The three water bodies met here. There was statue for Vivekananda inside the place.
Beside the rock memorial, there stands the statue of great Tamil saint, Thiruvalluvar at 133 feet height. 133 feet indicates the number of chapters in Thirukkural. We were not allowed to go nearby the statue, so we saw the statue from the rock memorial.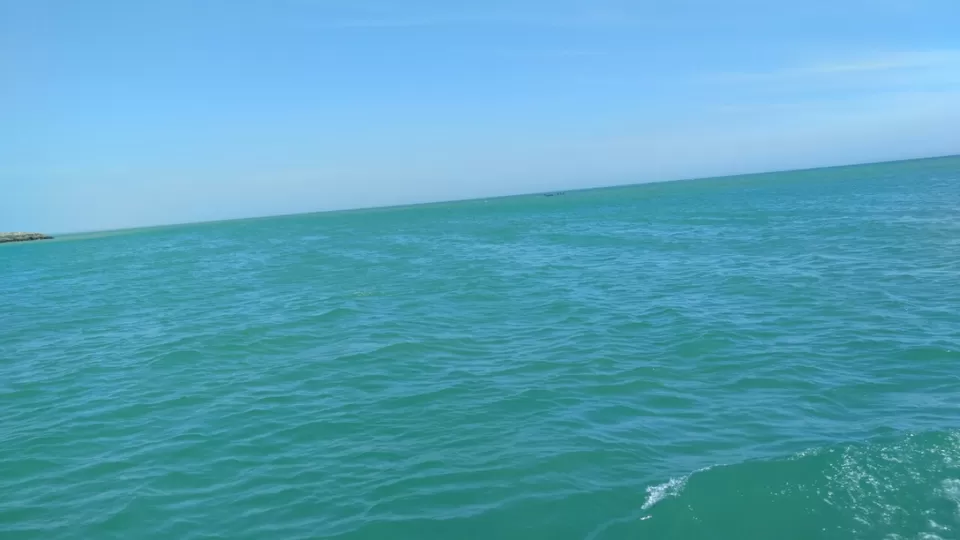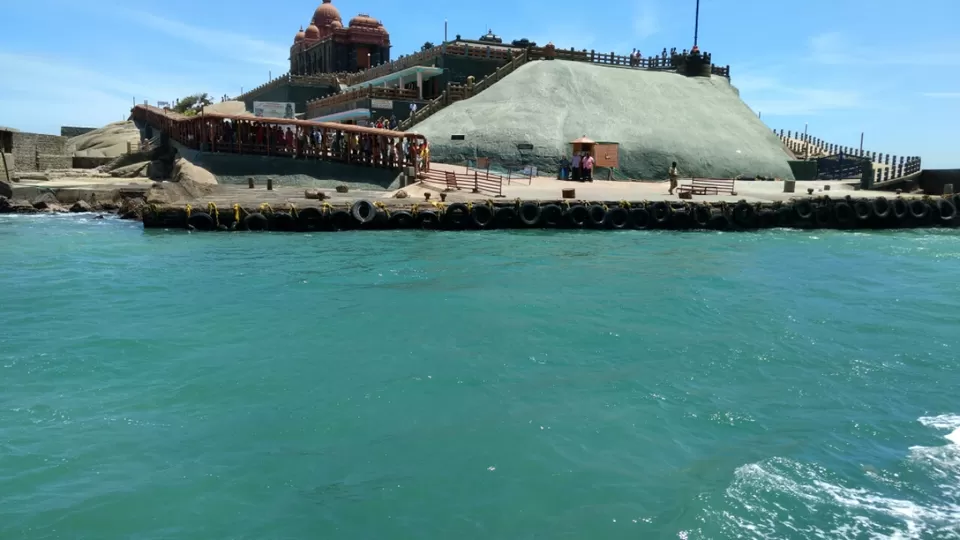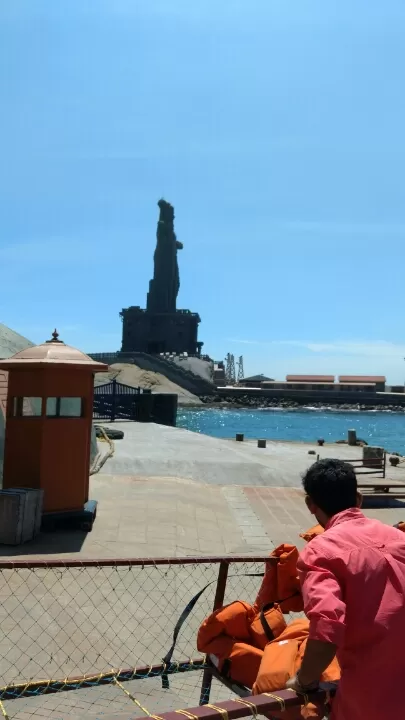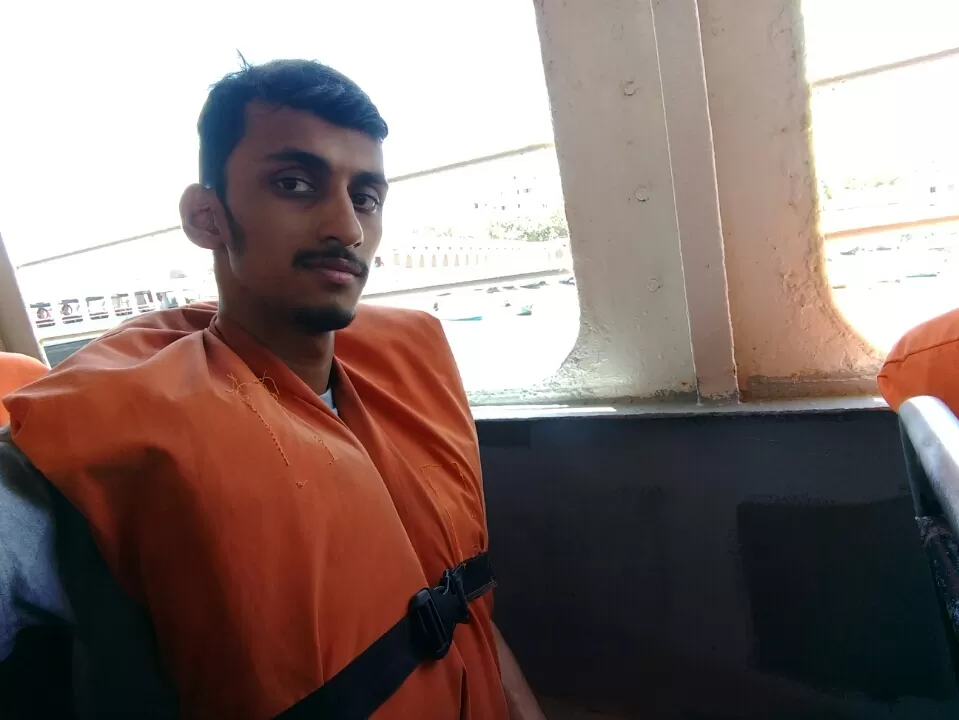 After spending about two hours in these places, I came back to hotel. The hotel offers a nice package for sightseeing at a cheap rate.
On the evening time, I booked the package offered by the hotel. They took us to many places in and around kanyakumari.
We went to some temples, forts, beaches for seeing sunset. The sunset view was marvelous. The day was well spent.
Back to hotel after having dinner.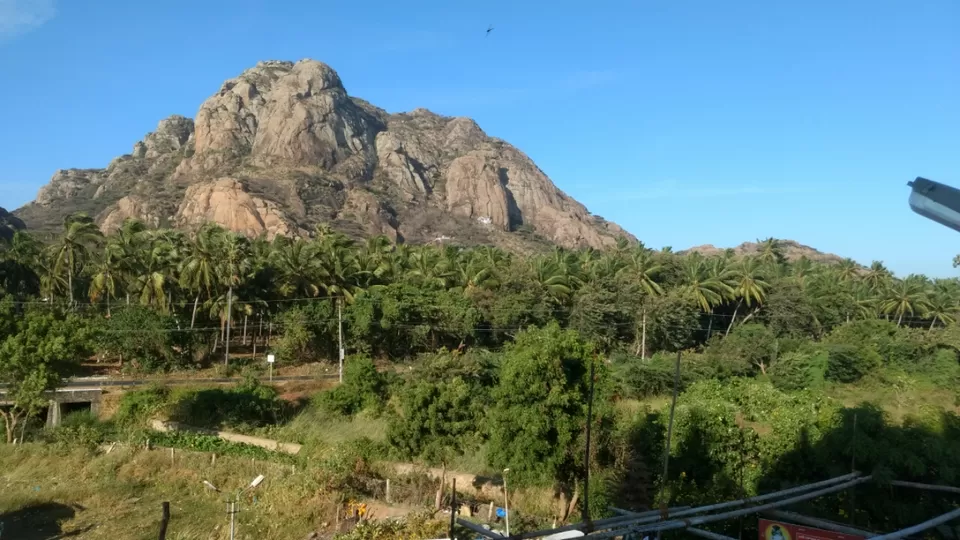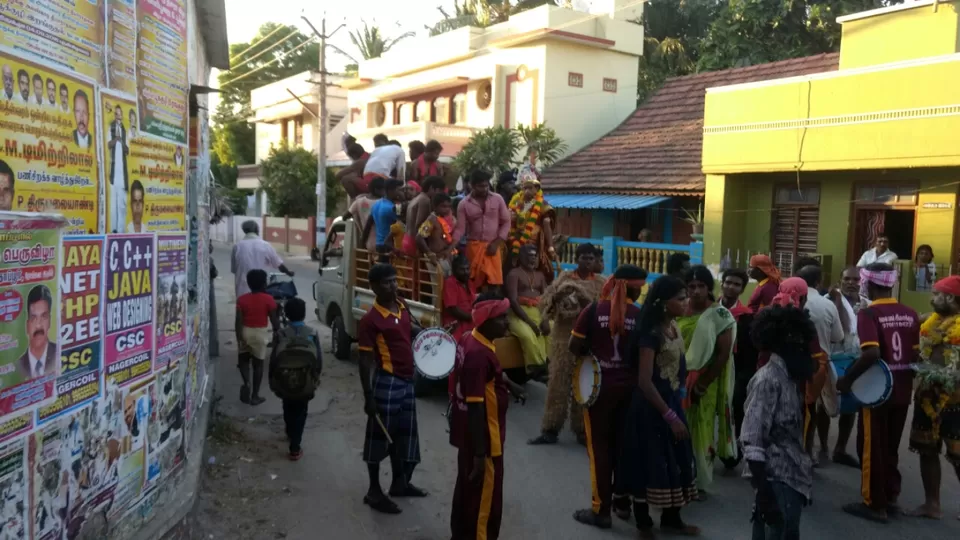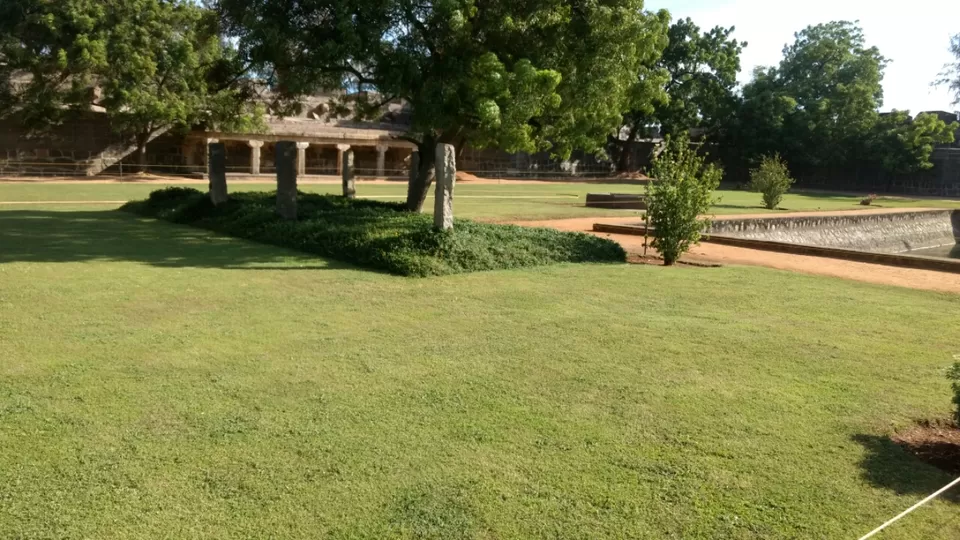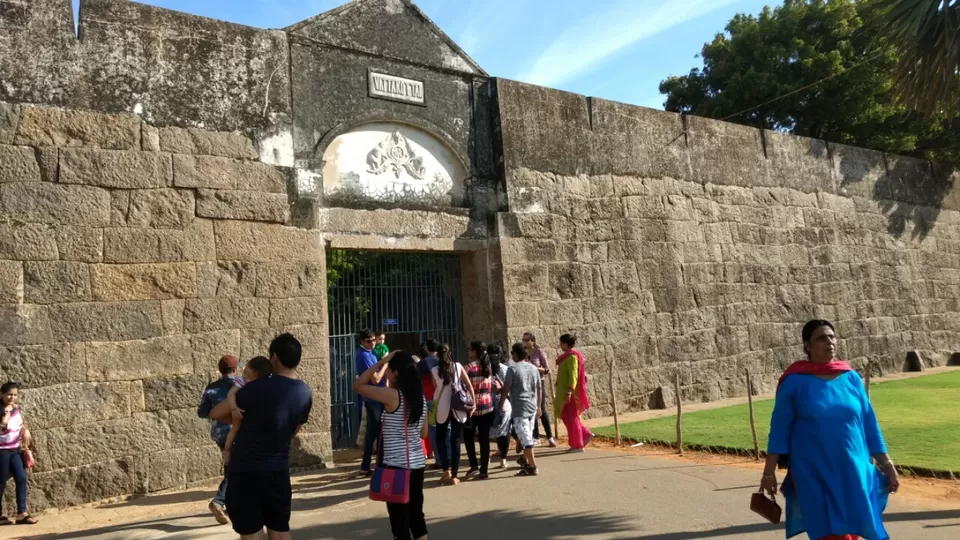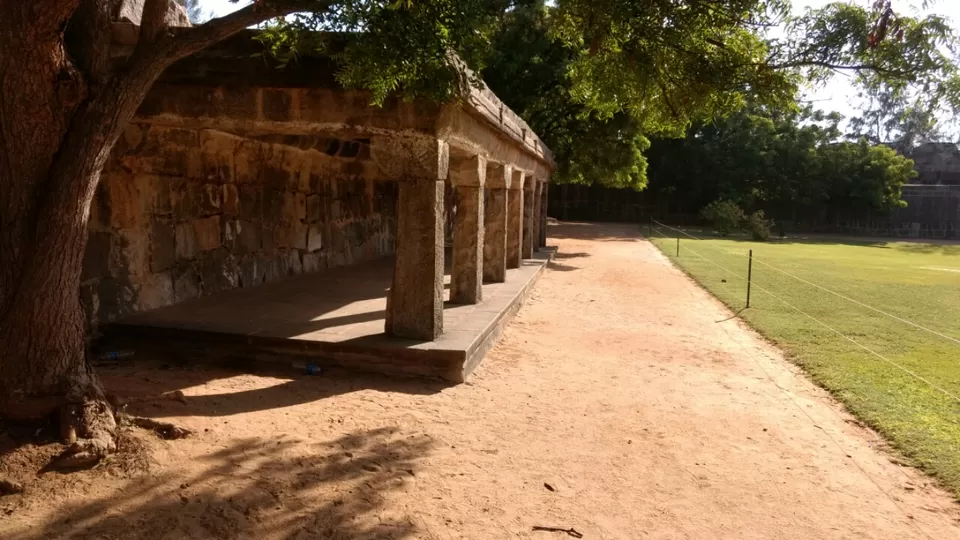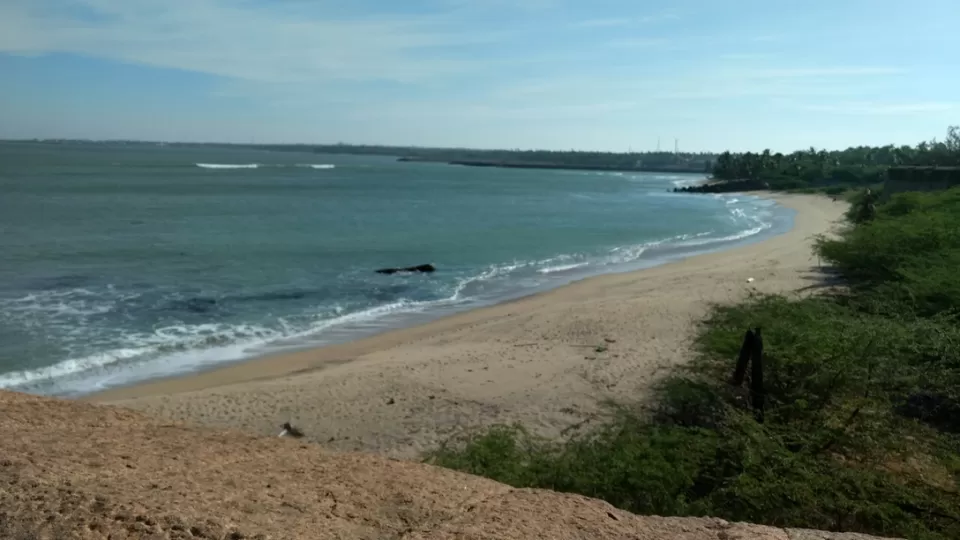 The next day I woke up early at 5.00 am to get the view of sunrise at beach. I went along the rock path, which was already occupied by some people. The sight was really beautiful. We can be able to see the sun coming out slowly to spread the brightness.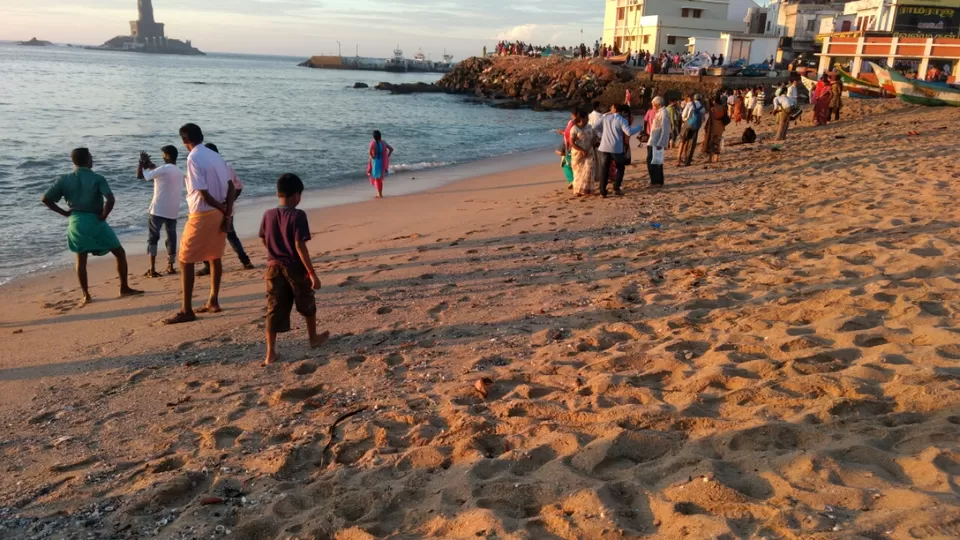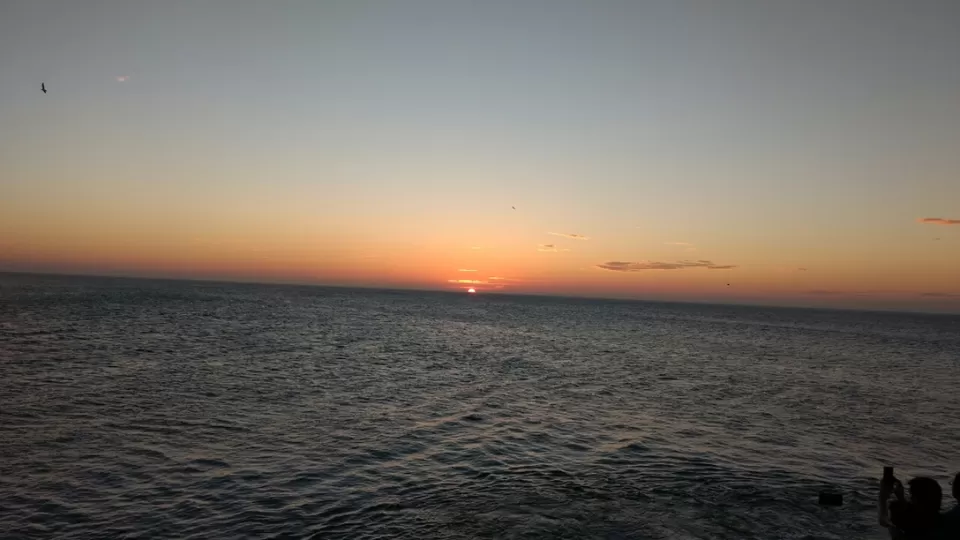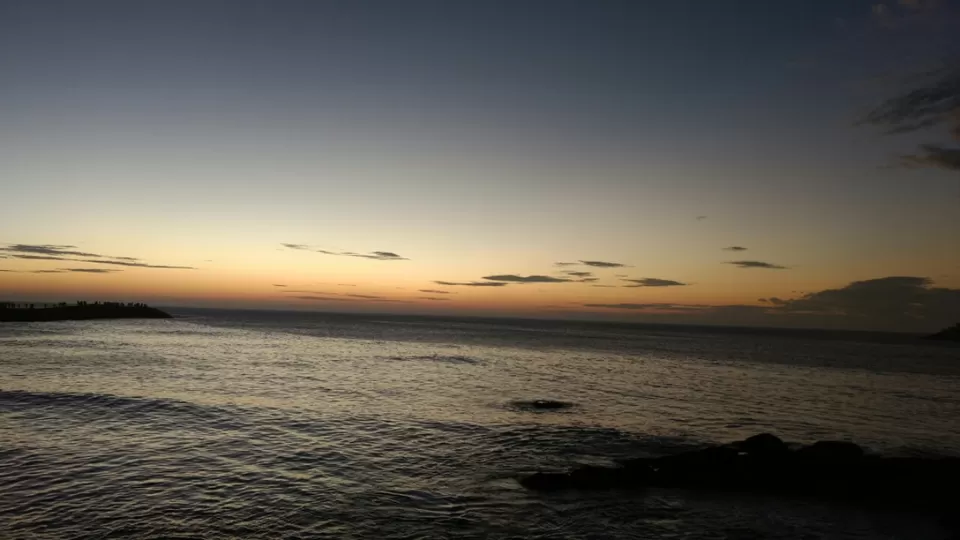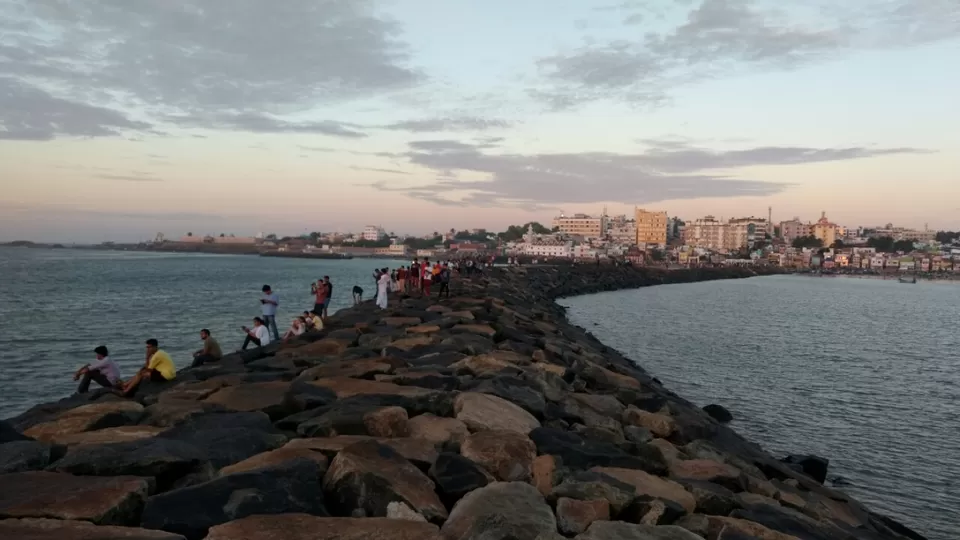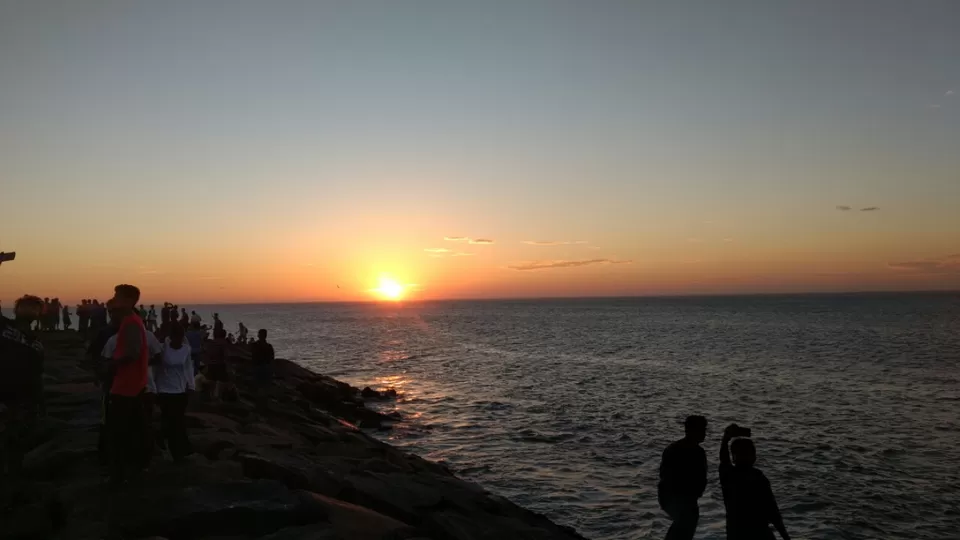 After seeing the sunrise , I checked out of my hotel room. Then I decided to leave for Trivandrum. After waiting f0r some time, I got the bus to Trivandrum and reached there by 10.30 am.
Without wasting much time, I decided to go to attukal bhagavathy temple. The temple was so rush, so I decide to pray from outside .
My next destination was to visit Padmanabhaswamy temple, which is a half n hr journey from the temple. I took another bus and reached there by 11.30 am.
The temple was superbbbbb. I went inside the temple, it was a nice and good place.
The atmosphere of the temple attracted me very much. My next destination was to Napier museum and Central Zoo.
Both the place were near to each other. So it took complete 4 hr to visit these place fully.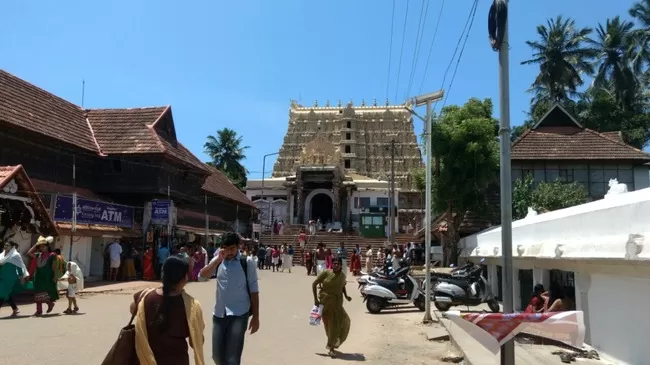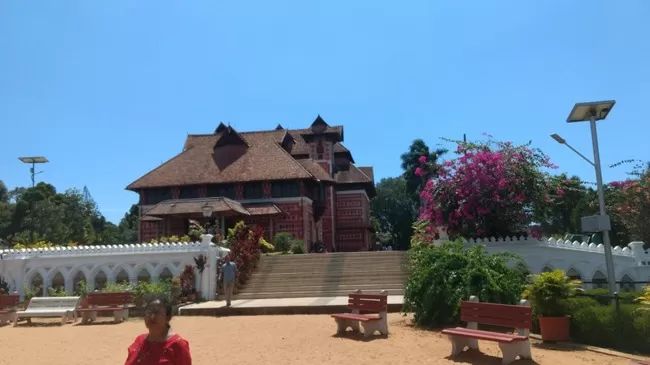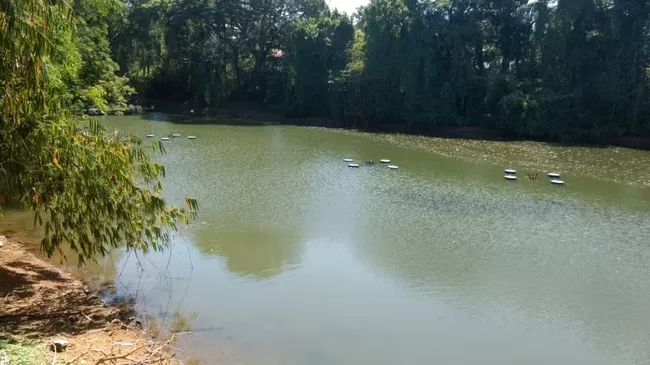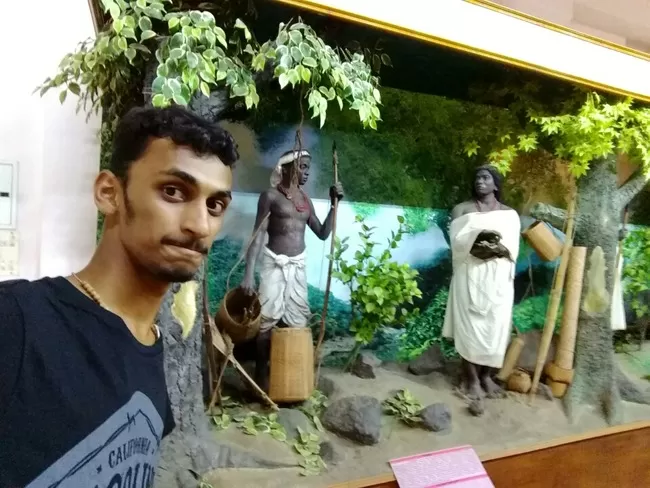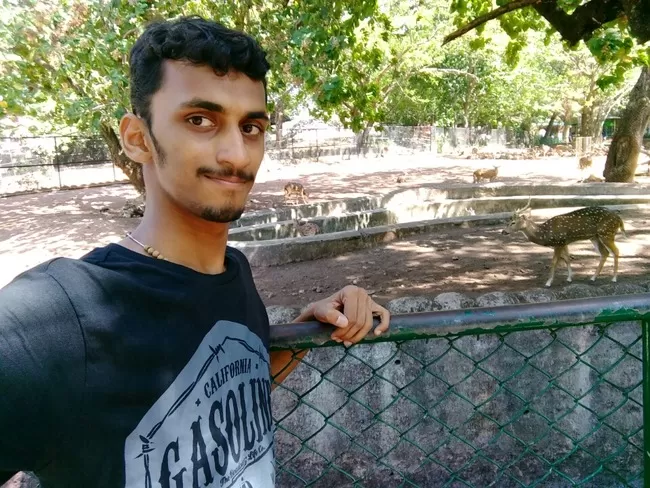 After spending the entire day visiting place inside the city, the last thought for me was to get some nice sea breeze.
Kovalam beach was a perfect place. The evening time was a treat to every traveler.
It was rocking place. As my phone's battery was about to die, I have to reduce my time to spend in kovalam somehow managed to spend almost an hour there.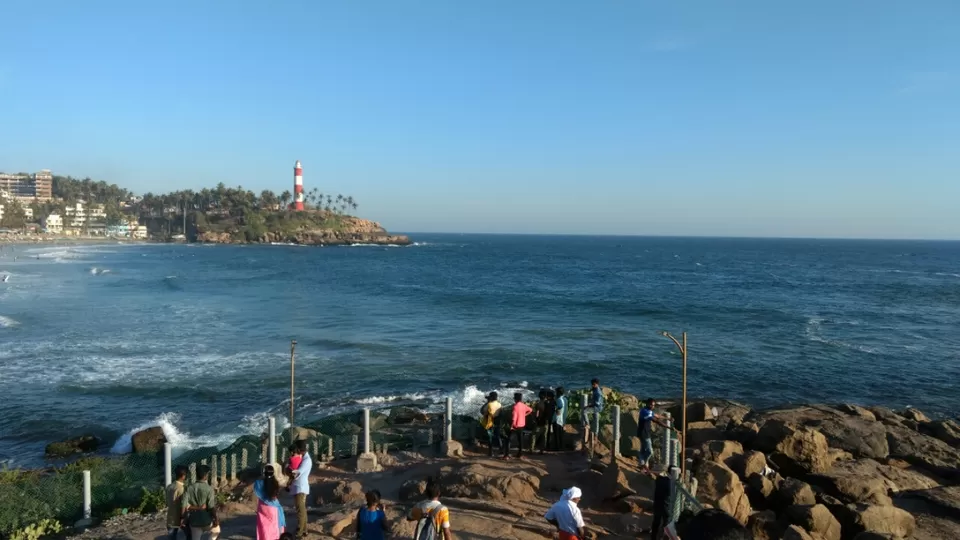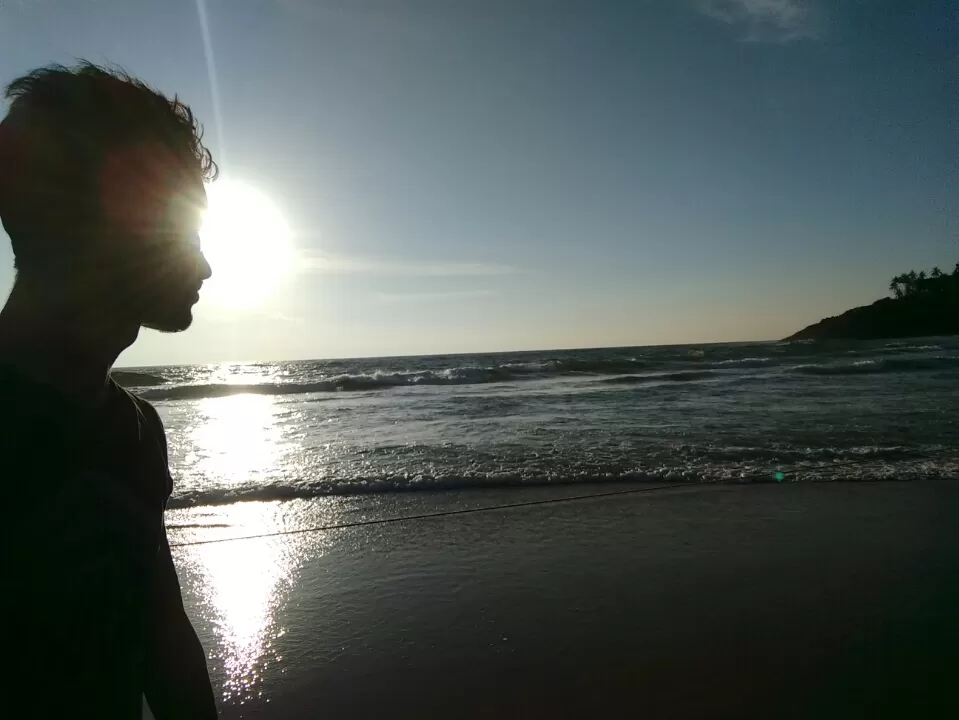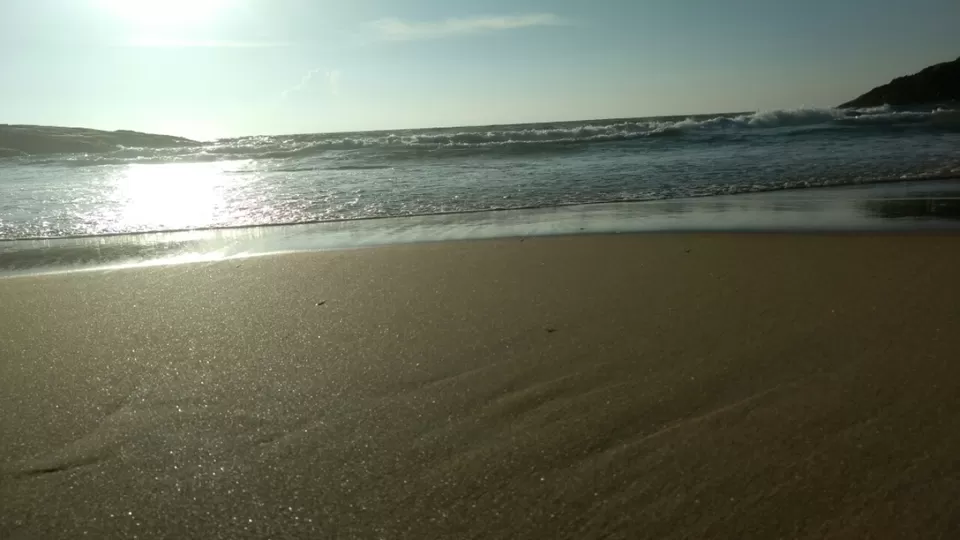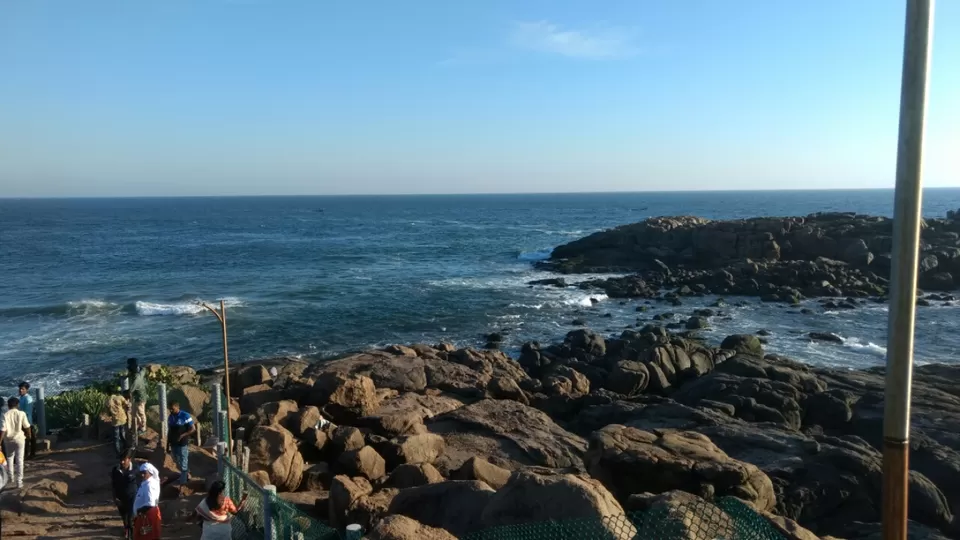 After that I decide to get a train to the last place of my trip, Varkala.
Reached the place at 8.00 pm. As I have already spoke with the hotel manager, he permitted my check-in at that time.
I went to sleep soon, as I have traveled the whole day. So I thought of taking a nice sleep, as I have to roam the next day.
After a nice sleep, I woke up @6.00 am and decided to go for a walk along the beach side.

The beach was awesome as many were doing exercise, yoga, swimming, some rituals along the sea side. The morning walk was better as we can get fresh air.
The beach was almost 4 to 5 km long. One can walk the entire beach in two hours. There was cliff adjacent to the beach, which add extra beauty to it.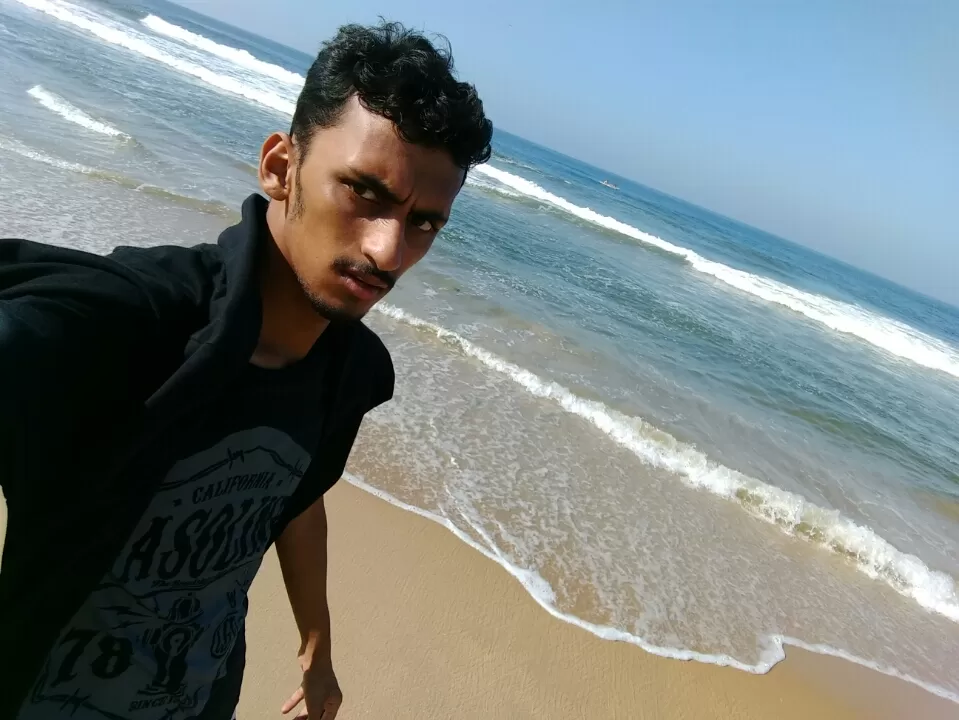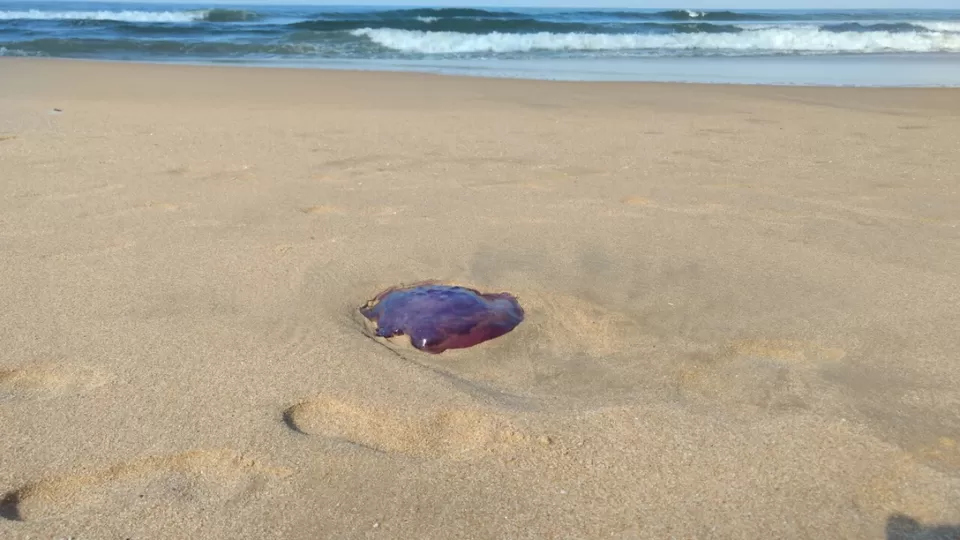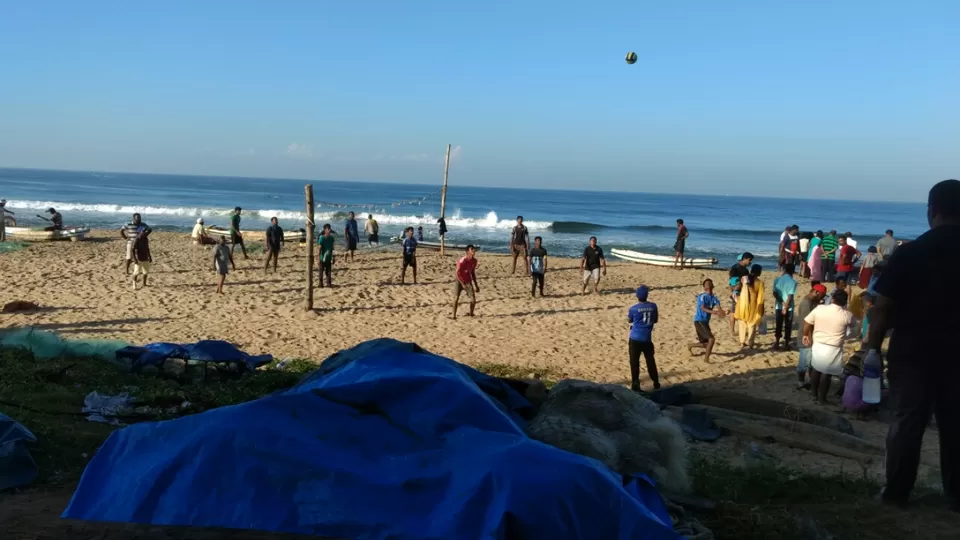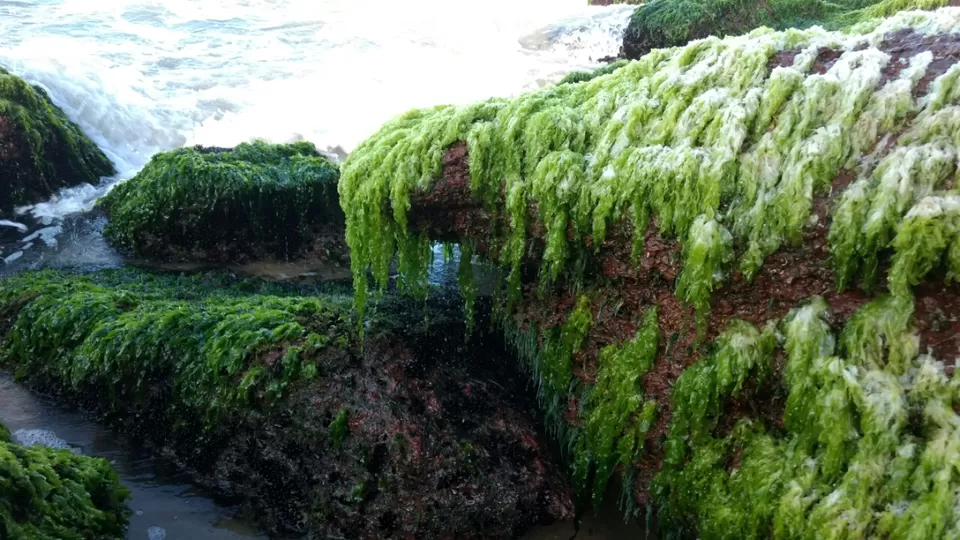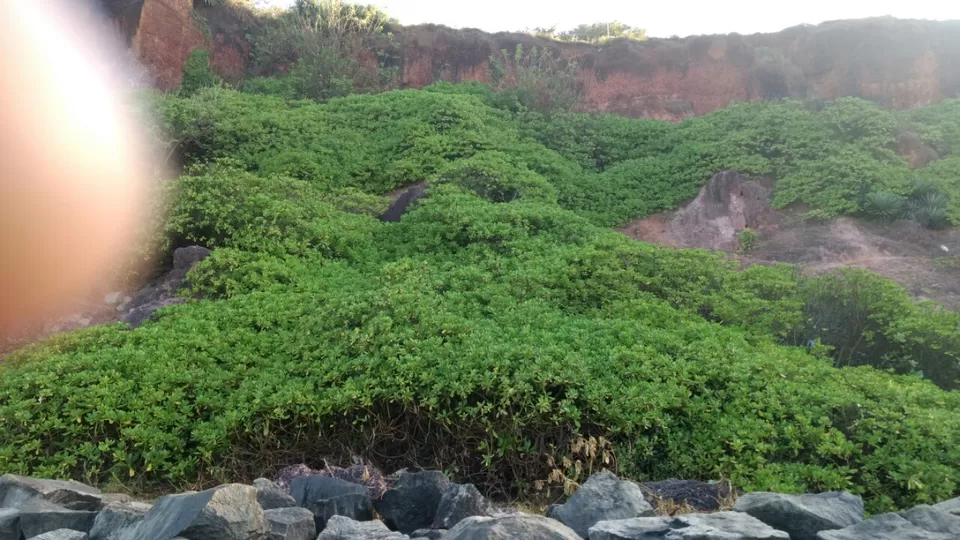 After a walk and some time spent along the beach, I came back to my room at 09.30. and spent the whole noon in the room.
At the evening, went to cliff again for seeing the sunset. The sunset from this point was an awesome sight.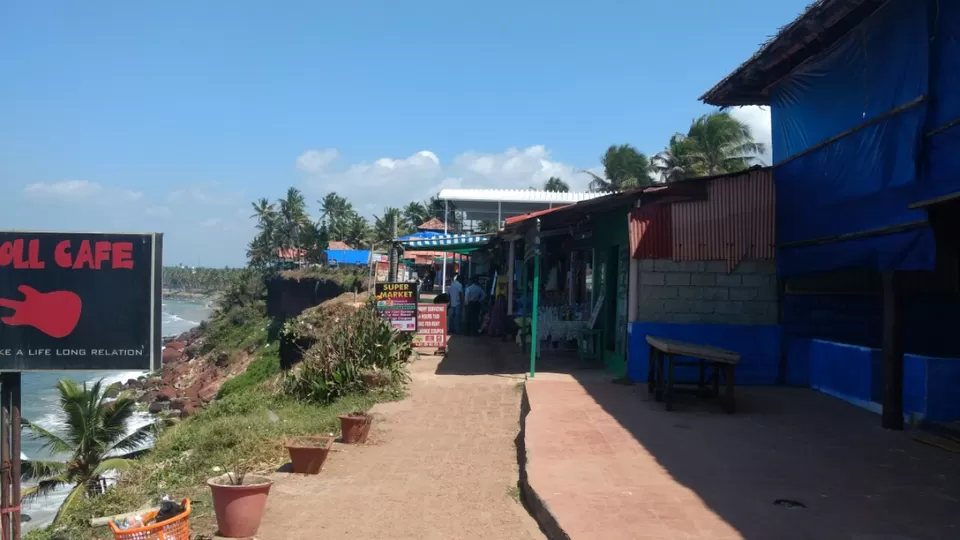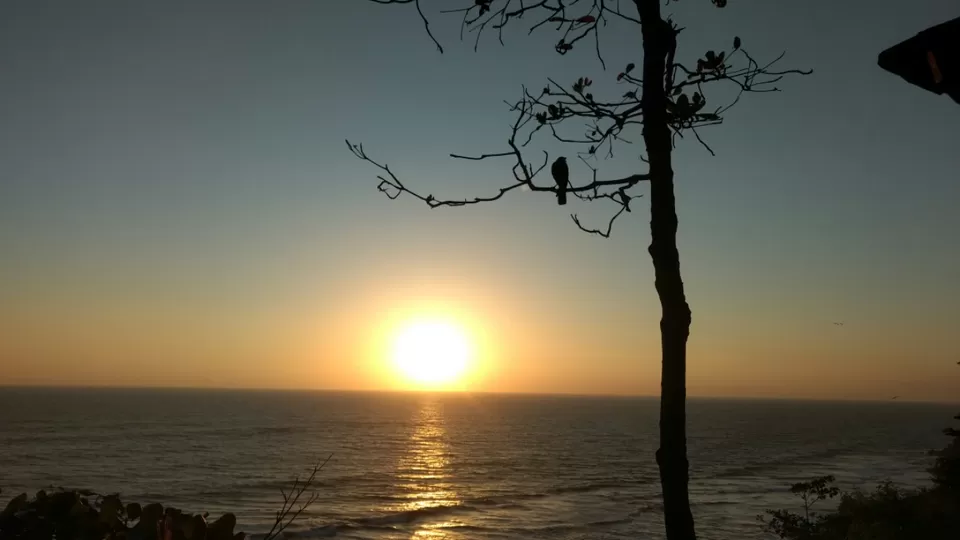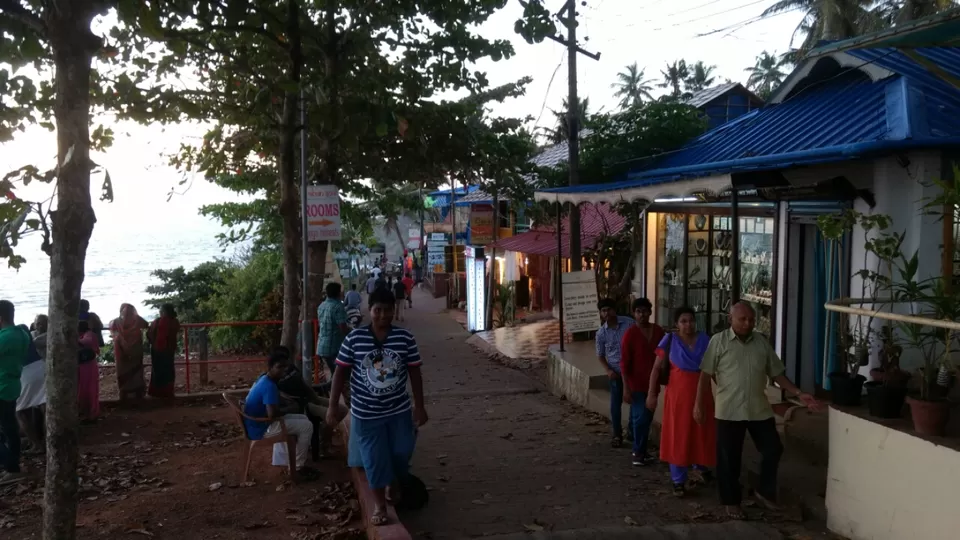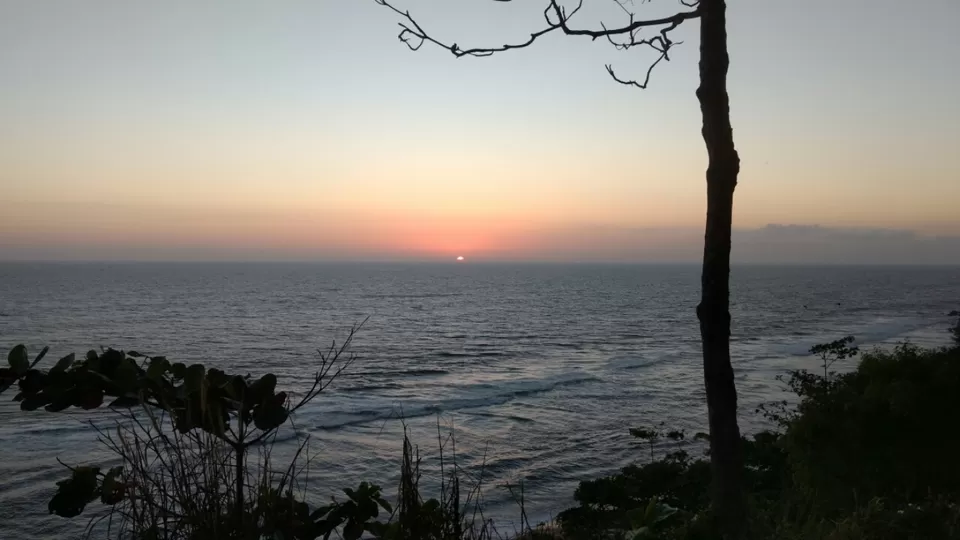 Again went for a walk in the evening time. Shops along the cliff was very busy, many people came to cliff for seeing sunset and spending time.
Then came back to room. The next day I planned to return from there. So had a nice dinner and spent some time speaking with some fellow travelers in the hotel.
The next morning went to another beach nearby. The beach was fully covered by coconut tree. The air was pure and chill. Spent almost one and half hour and went back to room for packing things.
Left the place without my heart. Trip was so memorable and it is close to my heart.
Will update my next trip in the mid of November