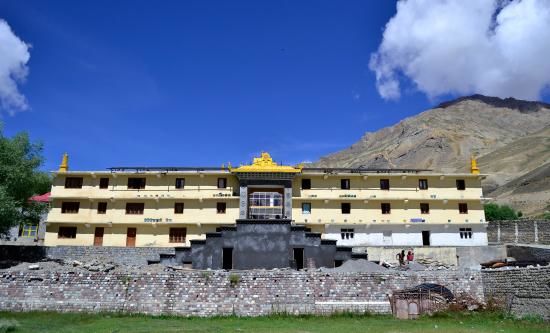 The ever-beautiful Kungri Monastery is located in Himachal Pradesh's Pin Valley, around 10 kilometres from Attargo and three kilometres from Gulling. The town of Attargo is about 12 kilometres from the sub-divisional district seat of Spiti, and one must cross the beautiful Spiti River to get there.
The Pin Valley, the majority of which has been declared as a National Park. The Kungri Monastery is the second oldest Gompa in the Lahaul and Spiti Valley and the only monastery affiliated with the Nyingmapa order of Buddhism. It is also the earliest Tibetan Buddhist order.
History
The Kungri Monastery is built in the first part of the 14th century, and it is made up of three distinct rectangular blocks, all of which face east. It illustrates the tremendous influence of Tibetan tradition in the Pin Valley from the past to the present. The Kangri Monastery features varied silk paintings of numerous Buddhist deities on the interior walls and massive sculptures and over 300 volumes of the ancient Tibetan scriptures, Kenjur and Tenjur, meticulously preserved in white muslin.