The Pin Valley National Park is located in the cold desert area of Lahaul and Spiti in Himachal Predesh; formed by Pin River that runs throughout its length, before merging with Spiti River . This valley is also the location of a wildlife reserve called "Pin Valley National Park" and is home to more than 20 species of animals and birds, including the endangered Snow Leopard. Though within Spiti, the ecosystem of Pin Valley is completely different than that of Spiti and its pristine beauty is quite fascinating. Wildly furious but majestic Pin River flows right through it, turning the entire valley in to carpets of green with snowcapped mountains rising in the background. Sunny weather, strong winds, miles and miles of isolation, stunning views, enchanting silence, colorful flowers all around, transformation from shades of a desert to acres of greenery; put this all together and you have a magical Pin valley to lose yourself into.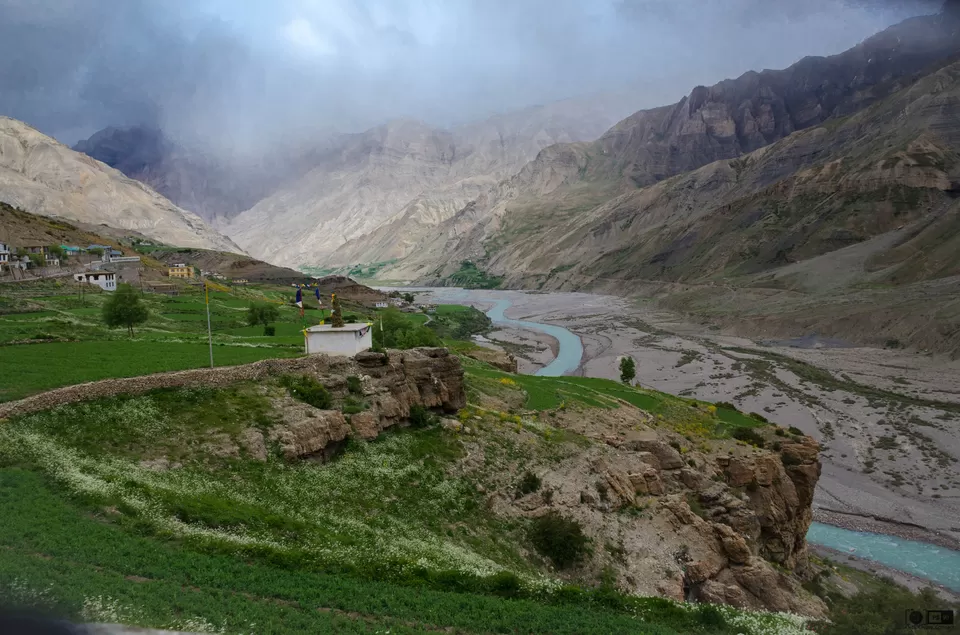 Going around, exploring the picture-postcard villages, crossing narrow mountain passages, and feeling the chilly wind penetrating my skin, enchanting silence, colorful flowers all around, transformation from shades of a desert to acres of greenery; put this all together to lose myself into magical Pin valley. As I embrace the wilderness at altitudes touching almost 5000 meters above sea level, the Pin Valley tour perfectly fed my soul!. I called it as 'The land of Wanderlust' :)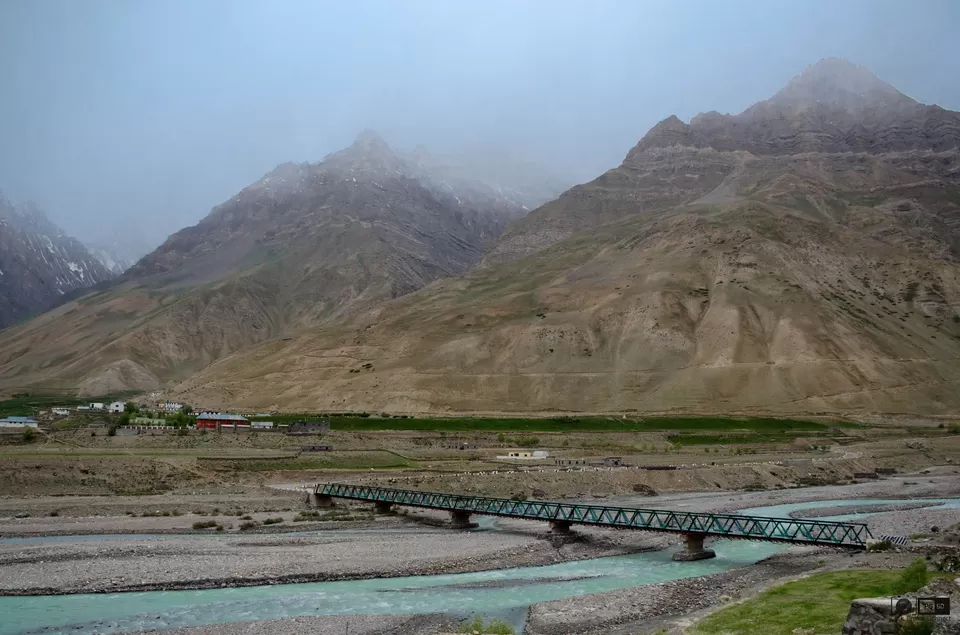 On day third of my visit to Spiti; early morning after having breakfast I traveled from Kaza to Pin Valley. My cab driver took the road towards Dhankar. After driving a certain distance we reached to the Attargo bridge and crossed the bridge to take turn towards Pin Valley. It is a distance of approx. 50 kilometers from Kaza to Mud village. The road to Pin Valley is filled with scenery that never allowed my eyes off from the window of the cab. As I moved forward more to the valley, the lovely Pin River runs throughout its length makes the sight more glorious.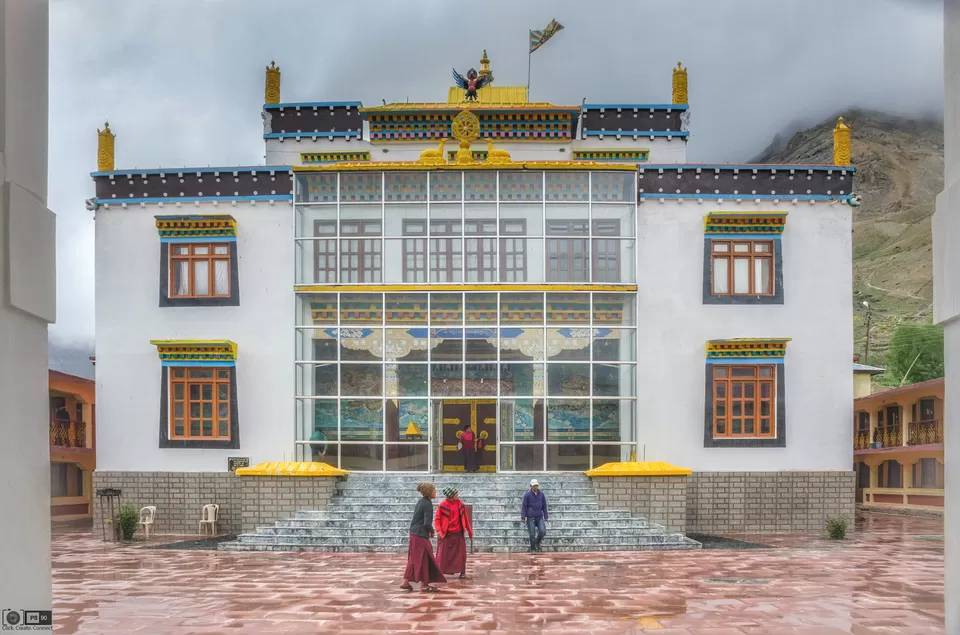 On the way here, about 15 km before Mudh, I view a Buddhist monastery up a side road. The Kungri Monastery, a picture perfect place where serenity finds its true meaning. The Kungri Monastery happens to be the second oldest Gompa in the Lahaul and Spiti Valley and has the distinction of being the only monastery, which belongs to the Nyingmapa order of Buddhism. It is also the oldest order of Tibetan Buddhism.
After spending a few hours in the monastery, I finally made my way to Mudh village. Mudh is the last village in Pin Valley that is accessible by motorable road. The road actually goes a little ahead of the village as well towards Bhabha Pass there is no village after Mud. It is an untarred road all the way till Mudh with Pin River flowing right next to you and the beautiful vistas, you would hardly notice the road anyways. Mudh Village is extremely picturesque , just like an artist's imagination of Green Valley. Surrounded by the snow capped mountains , there lies this small village with one of the most greenest valleys. Mudh is also the starting / ending camp in Pin-Parvati Pass Trek which is one of toughest treks in India. P.S- Watch the video in my Instagram account
I spent the entire day in exploring the pristine beauty of the Pin Valley and returned to Kaza for an overnight stay. This is an experienced to be lived which for me is unforgettable, remaining ever vivid and heart warming.
Best time to visit
The best time of the year to visit the Pin Valley National Park is between the months of May to October.
How to Reach
In order to reach Pin Valley, you will first have to reach near Kaza & Dhankar in Spiti Valley. You can either take the Manali route to first reach Kaza and then to Dhankar or you can travel via Shimla, Peo, Puh, Nako to Dhankar route. As you move towards Kaza from Dhankar, a road bifurcates towards Pin Valley at Attargo Bridge, crossing over to the other side of Spiti River and from there, it is a straight run to Pin Valley, driving right next to Pin River.
Thank you for reading the post all the way long. And, don't forget to check out the video on my YouTube channel .