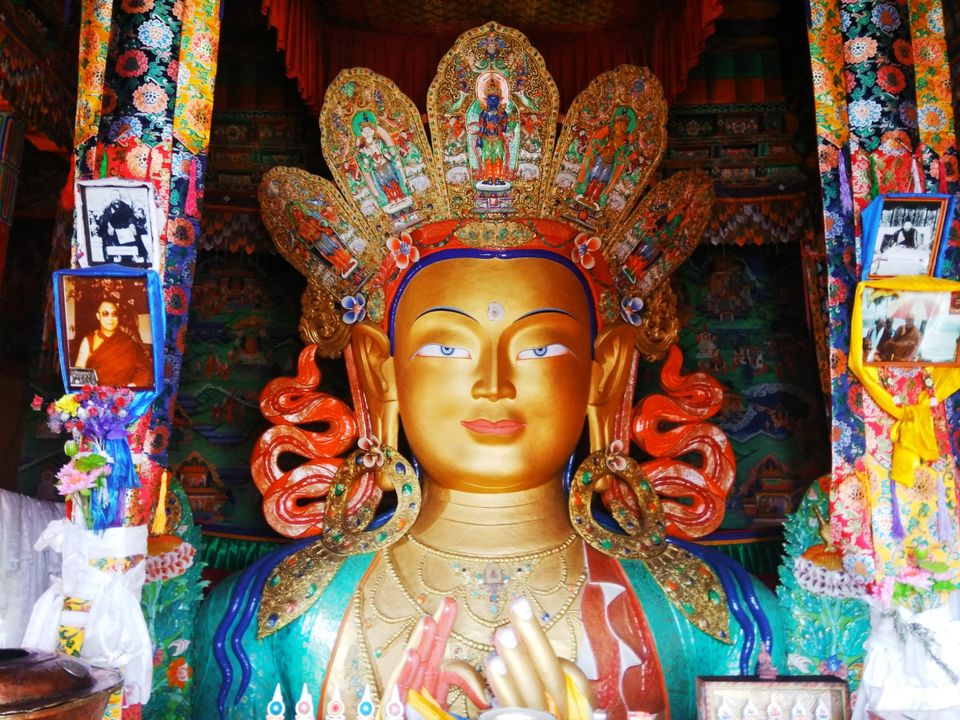 If you've read my blog suggesting "10 Budget friendly travel hacks" you know how much I love to travel off season! I discovered Leh-Ladakh isn't just about mesmerising escapades and imposing mountain frontiers in the north but is so much more than that! During my visit to Leh in the 9th month of the Tibetan calendar (January) I witnessed the entire town gathered amidst of the mighty Himalayan mountains to celebrate the triumph of good over evil - The Spituk Gustor Festival!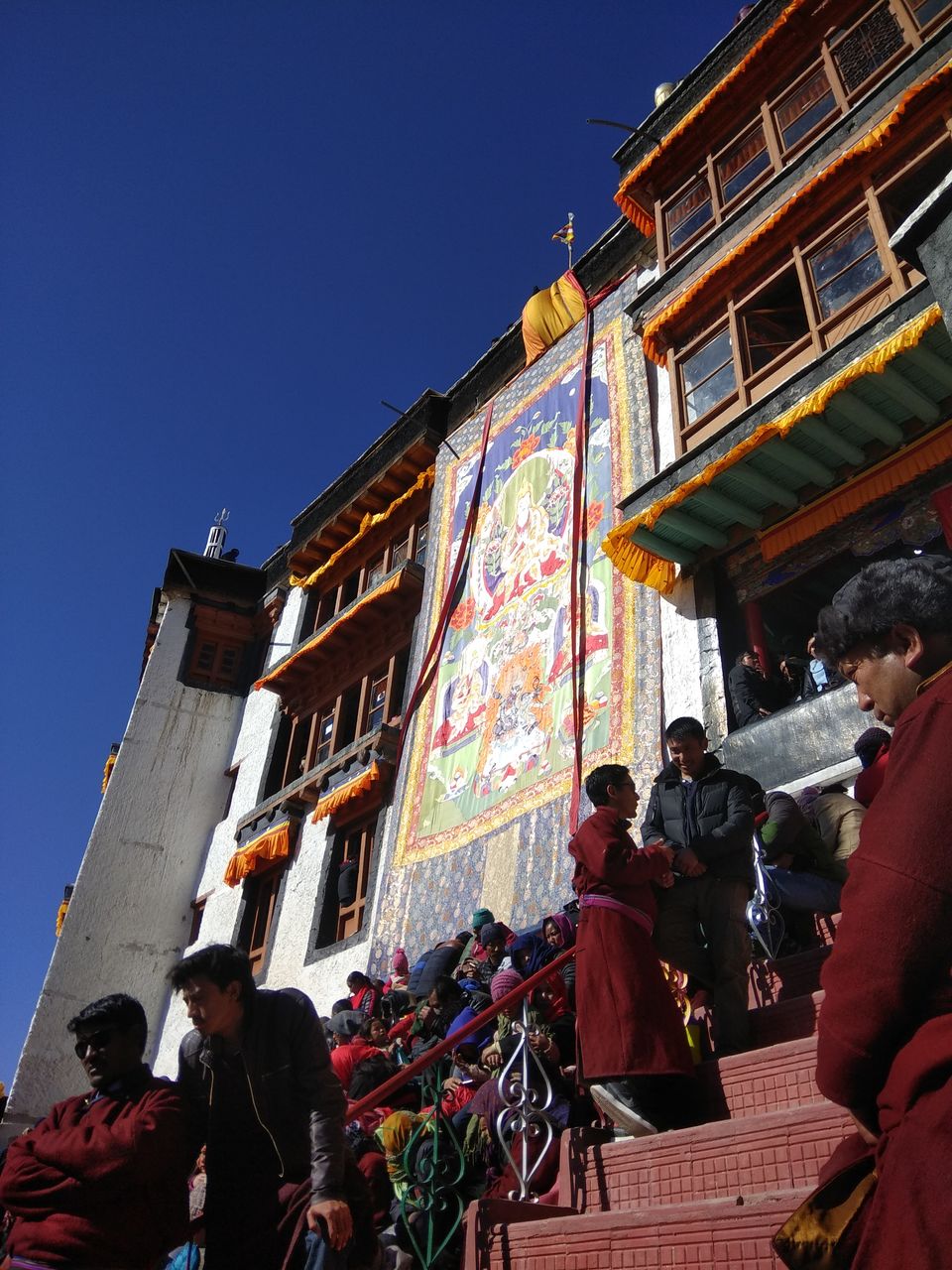 A mesmerising blend of hues, music, dance and culture lasts two days and is held simultaneously in several monasteries. Gustor means 'sacrifice of the 29th day'. The festival begins with an offering to the Gods for protection.
The locals celebrate this festival for the greater good of humanity, destruction of evil spirits which ultimately brings peace and harmony to the world and also protects them from natural calamities.
This is one of the much loved Ladakh festivals which begins with tranquil chants and charms offered to god by the monks residing at the monastery. Monks perform sacred dances in colourful masks and attire. Dancing to the sounds of cymbals, trumpets and drums, the people of Ladakh also celebrate the birth of Tsongkha-pa (the founder of the Geluks-pa monastic order). There is also a re-enactment of the assassination of the traitor King Lang Darma of Tibet by a Buddhist monk during the mid 9th century.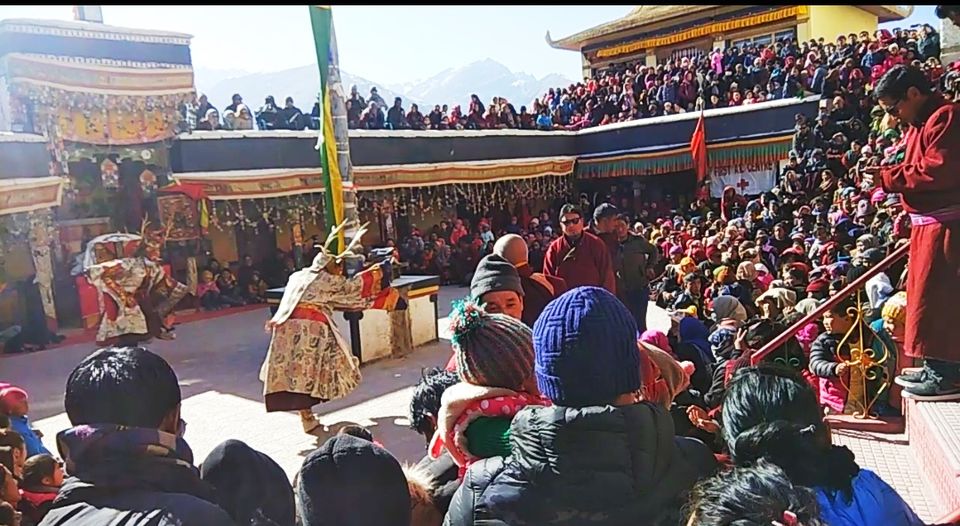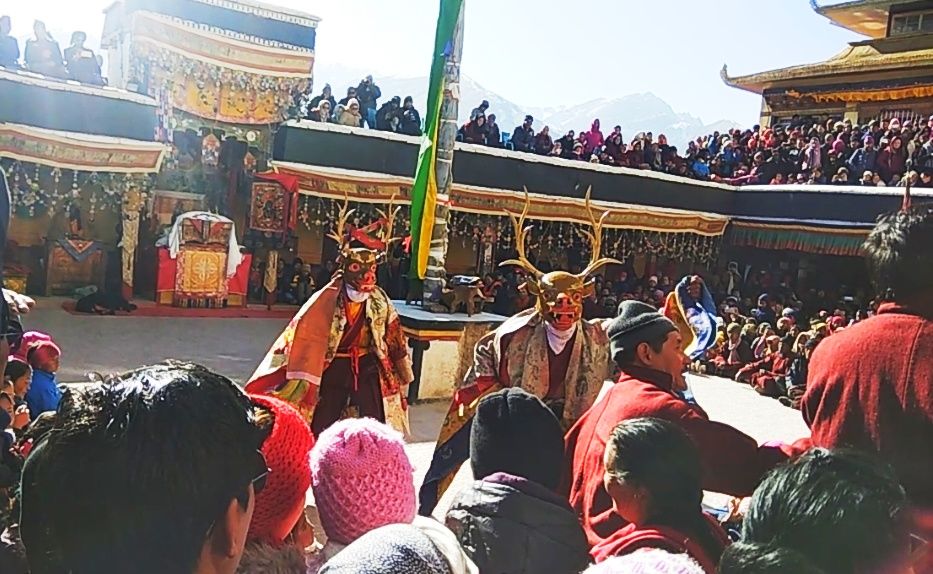 But what marks the highlight of the festival is the vibrant masked and costumed Cham dance which is a performance depicting a war between good and evil wherein the good wins!
It is heartwarming to witness the whole town gathered for the festival cheering with enthusiasm and excitement, rather, it's the contentment and celebration of every day of existence. It teaches you to live each second of your life and to be grateful. This fiesta in the quite town of Leh ends on the second day by a dough cutting ceremony of the sacrificial cake to bring you to end of the festival proceedings. It is additionally, the best time to see handiwork made by locals and buy Tibetan souvenirs!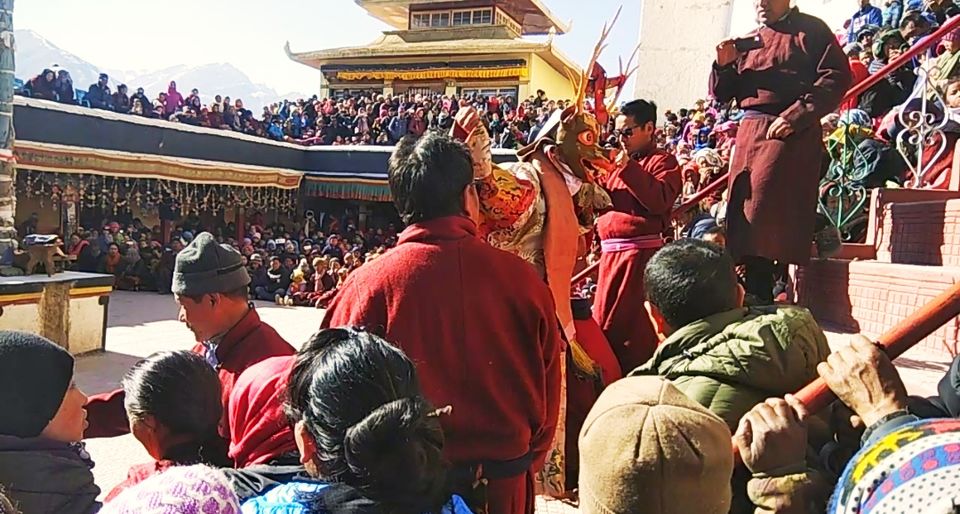 This indeed was one of the most precious experiences of my life and urges me to explore and travel more often! Well, the world is filled with such beauty and there's so much more to see. In this indefinitely incomprehensible world, the sad thing is that you'll never see it all, but also the best thing is YOU WILL NEVER SEE IT ALL!