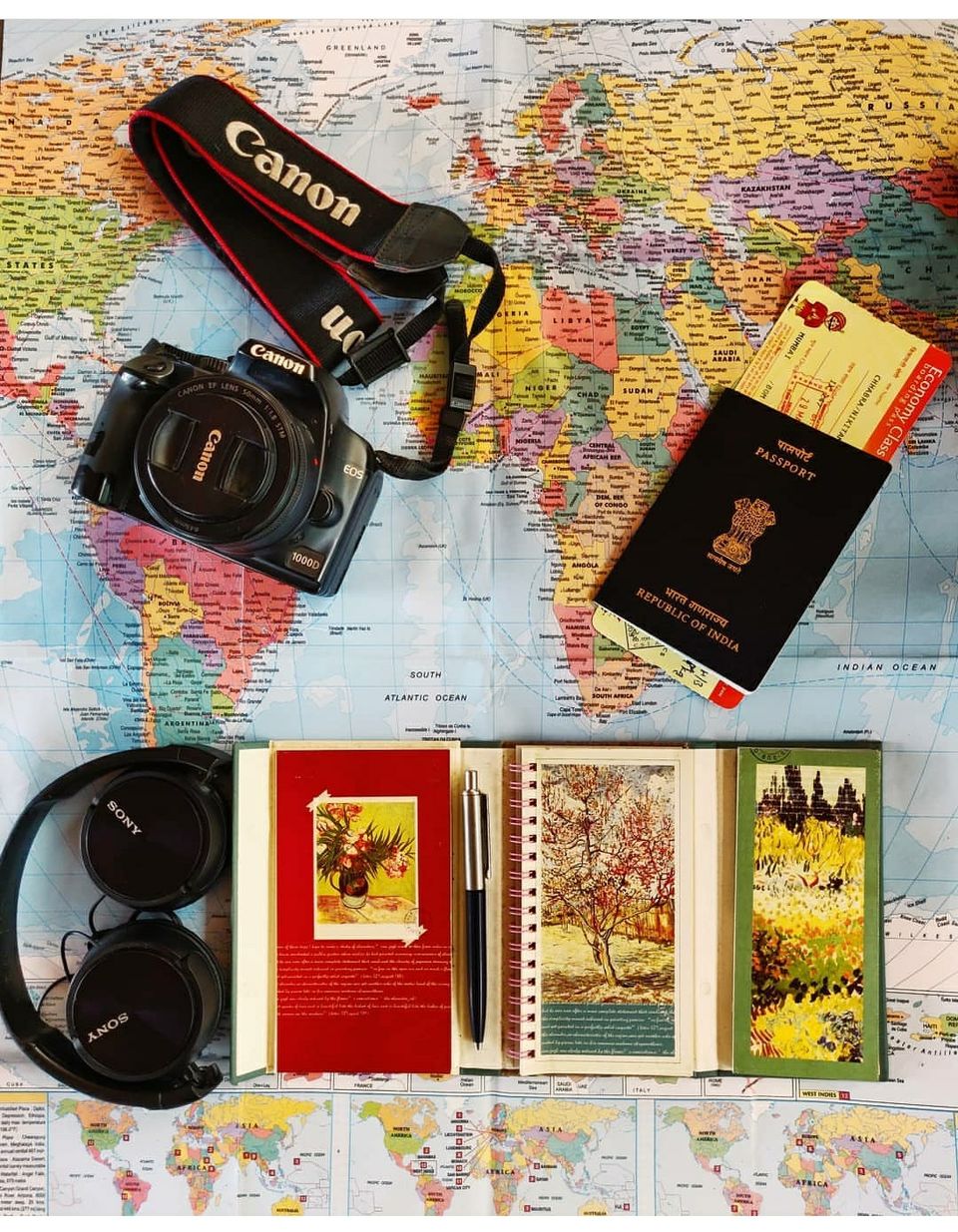 "Travelling is so expensive."
"You must be very rich that you can afford travelling so often."
"I wish I had a life like yours!"
These are some of the most frequently heard lines said by people who know me and envy my travels. I get a lot of questions about how one can reduce their expenditure. Exploring exotic places doesn't have to cost a fortune specially if you know how to watch your pennies. I notice that many of us tend to spend an awful lot when it isn't required at all! So I have compiled "10 budget friendly travel hacks" that might work for you.
1. Plan Your Trip
Research about the places you wish to cover and how long you'll be spending in each city or country. Know the route that your epic adventure will take. This helps eliminate unexpected spends; last-minute flights and accommodation are often far more expensive.
2. Travel Off Season
Yes, you read it right! Off season travels are almost half the price you would spend during peak season and way better! The travel industry hikes up prices during vacations and festivities. Extra points for off season travel because you wouldn't have to deal with swarms of tourists at major attractions.
*TIP: Read about my off season travel experience to Leh where I witnessed, "The Spituk Gustor Festival!"
3. Travel Cheap
Travel to the very last mile by train. A train journey costs half as much as a flight. Perhaps lesser. Book your tickets in advance. Use public transport, especially buses when you reach your city instead of share cabs and taxis.
*TIP: Travel overnight to each destination, this saves the money you would've spent on a room and also your time.
4. Accommodation
If you just have a few hours to spend, then staying at railway retiring rooms is a terrific option! All you need is a confirmed railway ticket. These rooms cost less than Rs 300 for 24 hours of stay. Another great option is to stay at dorms which are easily available in most cities. My personal favourite is Zostel which is currently available in 36 cities. Booking a stay away from the main hub can considerably cut cost.
*TIP: If you are in a city just for a few hours drop your bags at Zostel for free.
5. Food
Carry your own food. Roti and jam, sandwiches, chappati rolls or maybe anything that can last a day or two. Once you are on transit you can always rely on dhabbas. They are along the road and serve quick and delicious food. Stick to your aloo paratha with a dollop of butter or maybe curd rice! Avoid anything extravagant.
*TIP: Pack 3 to 4 packs of Maggi Cup Noodles. They are quick to make (just add hot water) and are a boon when food is unavailable or too expensive.
6. The More The Merrier
Do things as a group if possible. Whether that's carpooling or going on a tour, you can typically get better deals irrational to if you are with friends or maybe on a solo trip.
7. Pack Smart
We've all been there - arriving at our destination after a long journey only to unpack and realise that something important hasn't made the journey with us. Make a check list a few days before you leave home and tick them off as you pack. This will help you avoid unnecessary expenditures. And, don't forget your toothbrush!
*TIP: Carry a compact second bag to use during the day and to keep your valuables - money, passports and travel tickets.
8. Track Every Expense!
Having the numbers in front of you helps to give direction in your spending habits. Write down each and every penny you spend in a little pocket diary. It'll help you keep a track of where your money goes. It keeps us focused on our goals and see where we need to improve on ways to stick to our travel budget.
9. Impromptu purchases
This should be obvious, but you'll be surprised how hard it is to not buy that funky hat or pashmina shawl. Most of them are available to us in our cities at cheaper prices.
*TIP: The best souvenirs are post cards and are the cheapest. Post a quirky post card to yourself and collect memories.
10. Earn While You Travel
Working while travelling is one of the best ways to travel longer. Teach in a local school, click touristy pictures for tourists or maybe just assist the locals in their daily chores in exchange of a free meal or stay. The opportunities are literally endless.
Well, we all know that trips are exhilarating because not everything goes as per our plans but try your best to stick to these tips to have a pocket friendly dose of adventure. Cut corners but don't forget to have fun!
Saving money in one trip means having a little extra for the next one!
Do write your experiences and any other tips which I may have missed out on in the comments below!