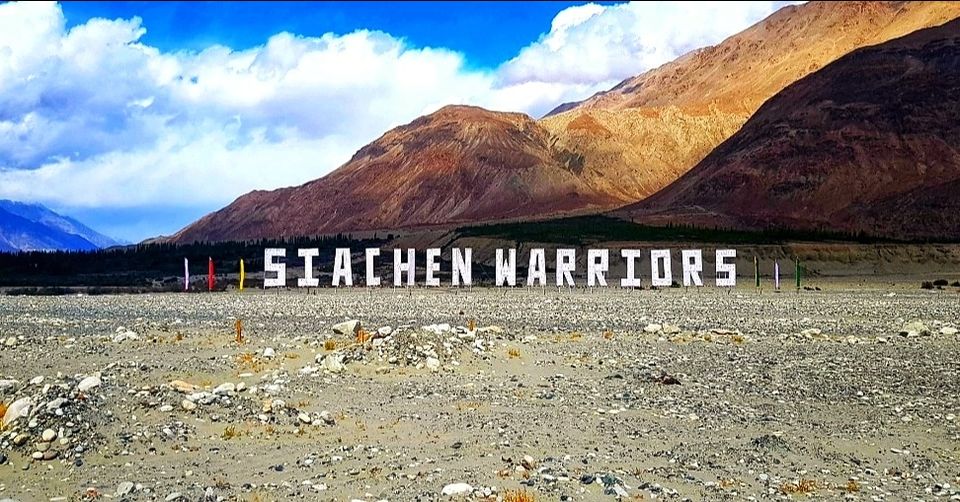 So, our day 1 started by flying from delhi to leh . Usually all flights for leh is in morning because of it's rare weather conditions. Well as soon as we landed to leh , you see the most surreal airport. One of the most beautiful airport surrounded by snow mountains. A view worth watching. So our day 1 was about adjusting with the climate over there , as there is lack of oxygen.
Our day 2 started with a lot more energy. We started our trip by 7 in the morning. We went all way up to khardungla pass, also known as world's highest motorable pass . The whole view was so mesmerizing and beautiful. Every single thing was covered by snow. You might face oxygen scarcity, so be careful and carry medicine . If needed you can also carry an oxygen cylinder which are easily available over there. They even have military hospitals for tourists in emergency. After that we went down towards the nubra valley. What a beautiful white sanddune desert. You can also have rides on exclusive ladakhi camels.  The experience of 2nd day is just so amazing . You can have all in one day the mountains, the snow, the desert ,the camel, the valley . The real paradise of india. Well after that we visited few monastery back to our way to leh.
Day 3 started with the excitement of visiting the "3 idiots wala ladakh" . So we left from leh to changla pass . Oh my god changla pass is just a younger sister of khardungla pass. Beautiful and snowy. Well we were very lucky to witness snowfall over there. Mesmerizing and breathtaking. Never saw a snowfall at that top of mountain. Although, we all were freezing but it was worth it. After that we went to one of the most beautiful lake which is popularly famous for
A. 3 idiot wala ladakh
B. For changing it's colour atleast 5-6 times a day
(Which is true and visible from naked eyes)
C. Only 40km lake is in india and rest flows in China.
So, this lake is worth traveling 6hours by car, special that risky snowy road. Well pangong lake is the most beautiful lake I have ever seen till date. What beautiful colours can be seen throughout the day . Surreal, although we didn't do camping as it was too cold.
Day 3 was something different. We went to a small village called Himis with one of my local friend over there. This is one place away from crowd . Very relaxing, calming and soothing.
Amazing experience. As we returned back to leh we went to magnetic hill and sangam the two famous tourist place.we even did rafting which was a bad idea because it was too cold.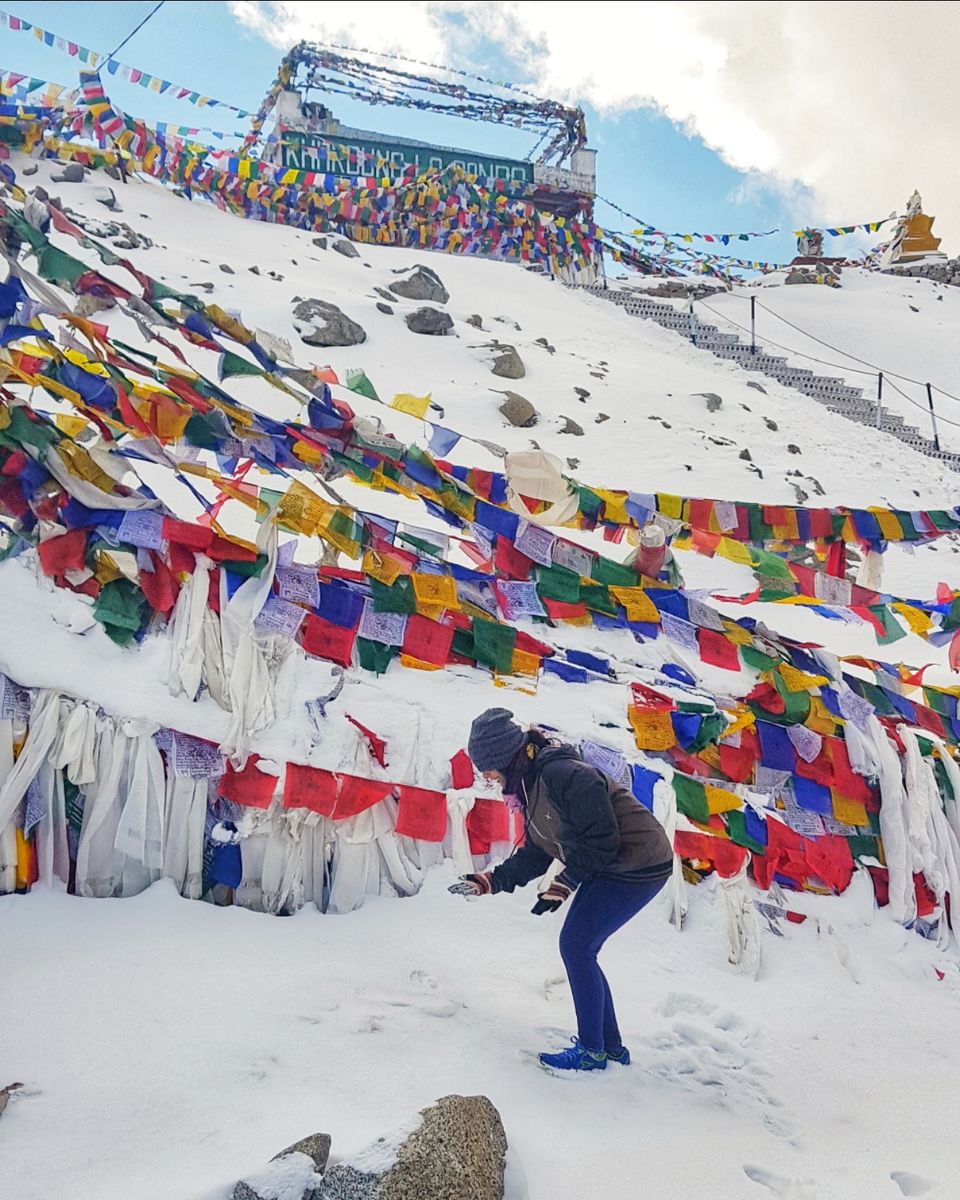 Day 5 we basically explored the leh city and the famous market . Did some shopping and had some amazin2 ladakhi food.