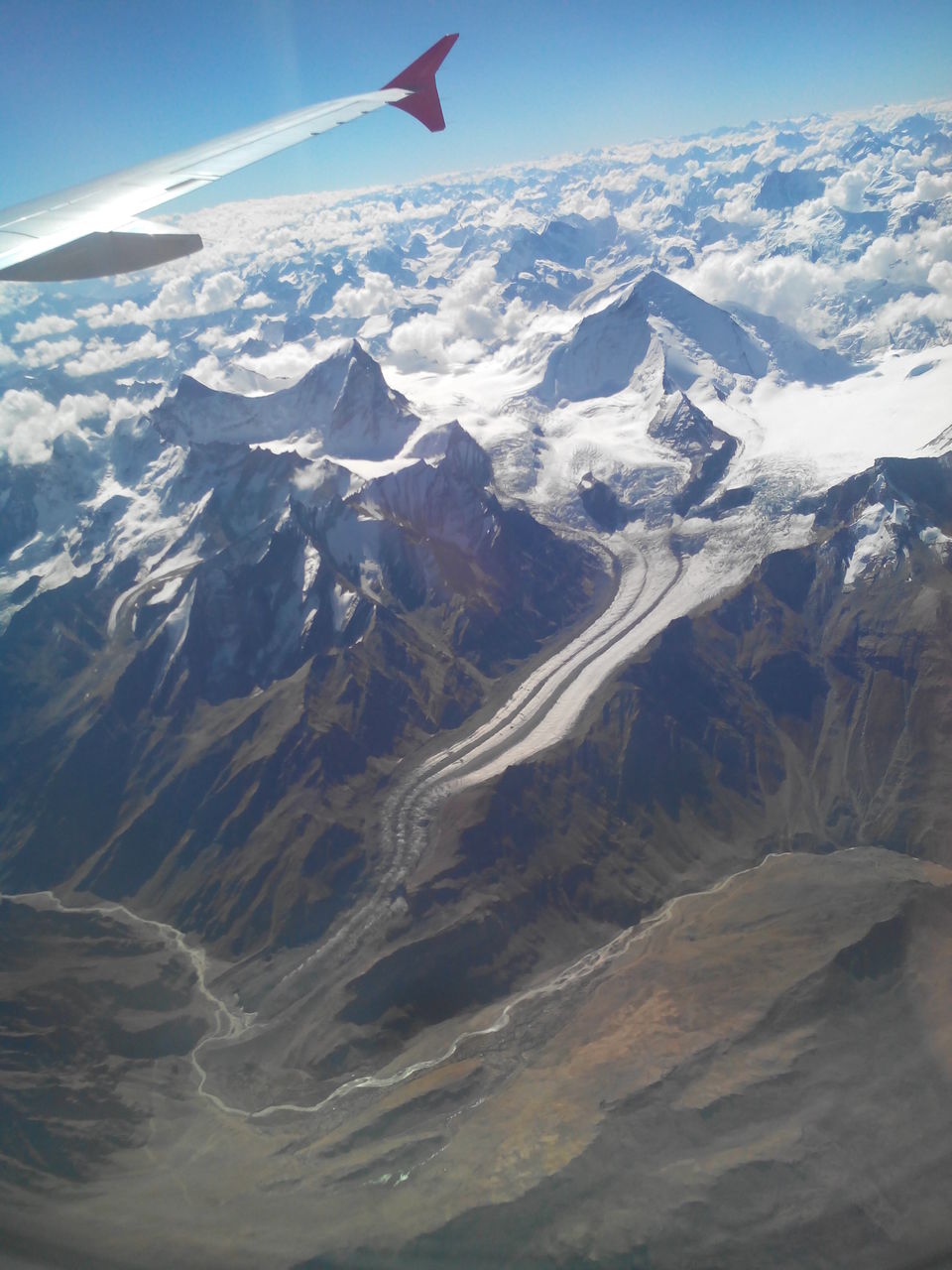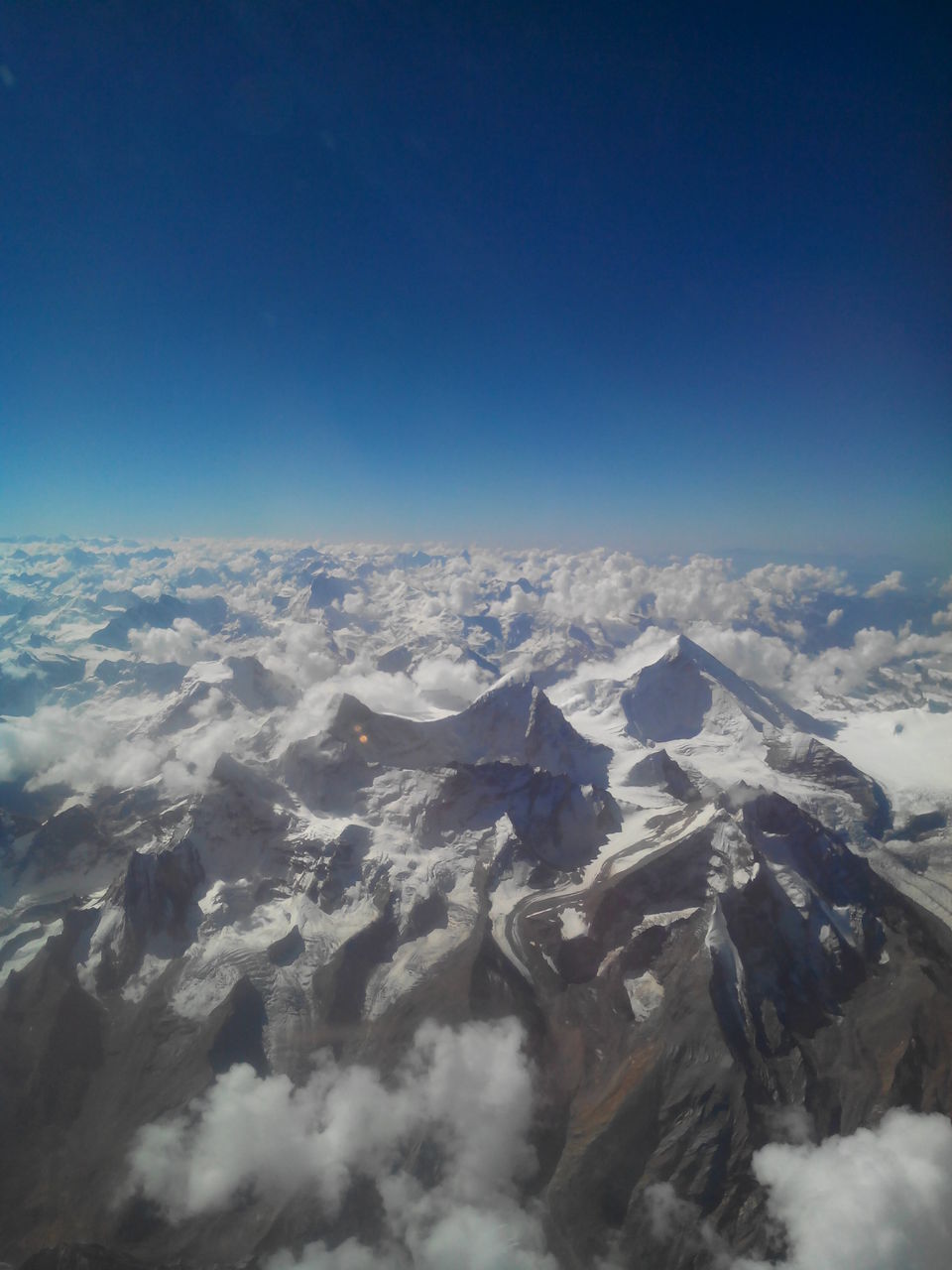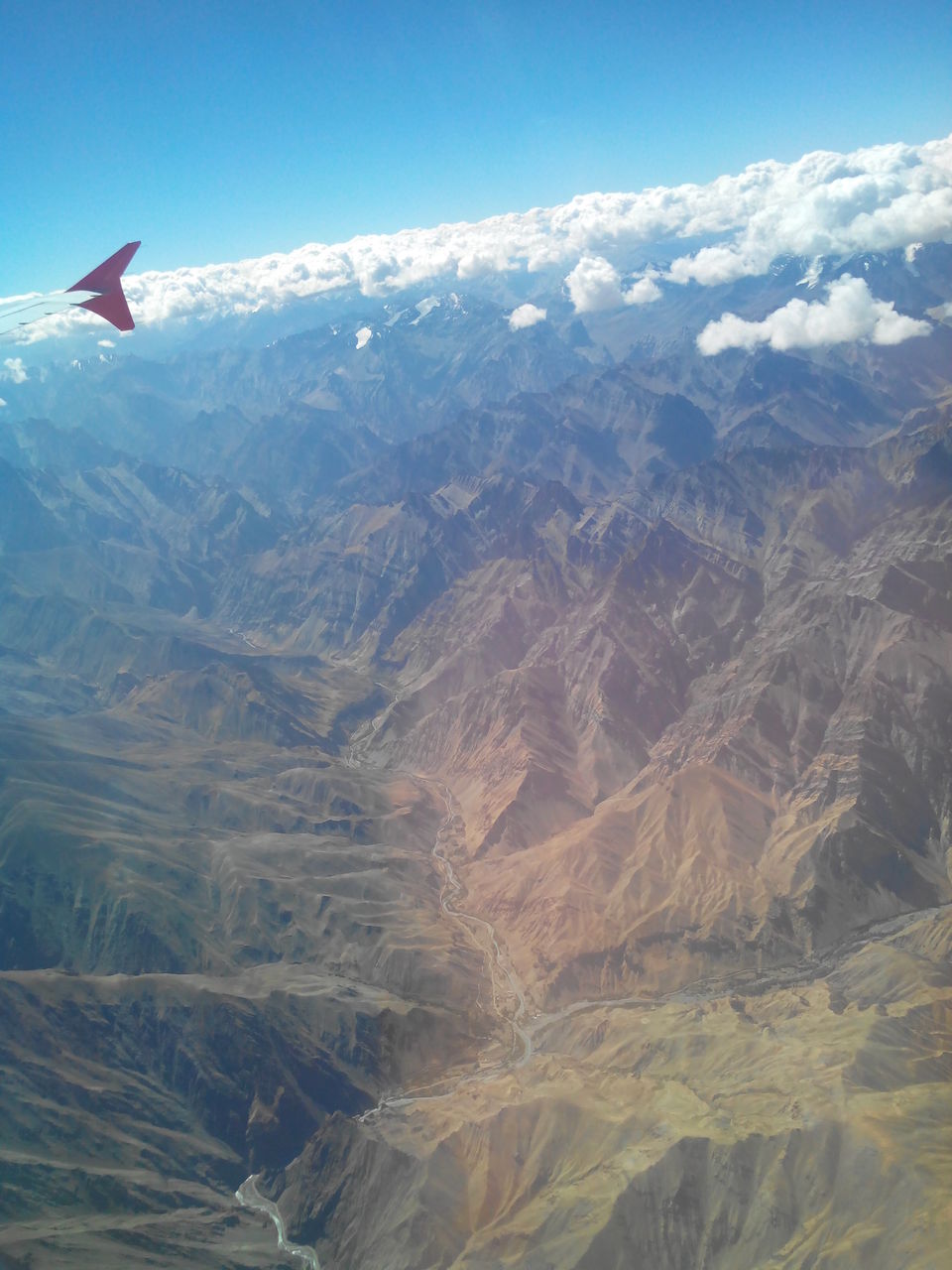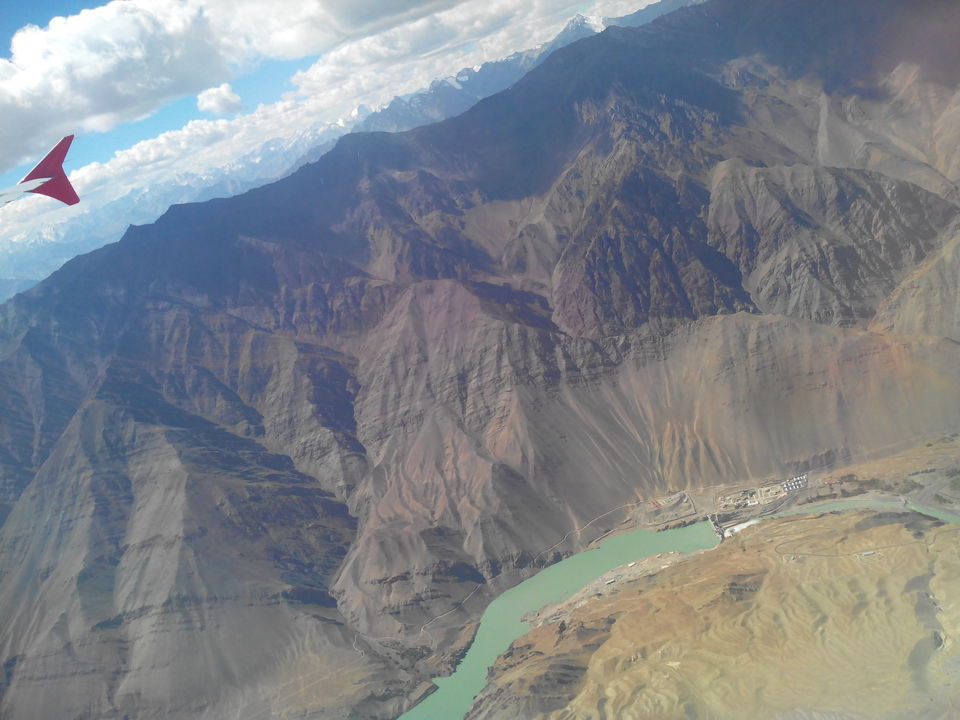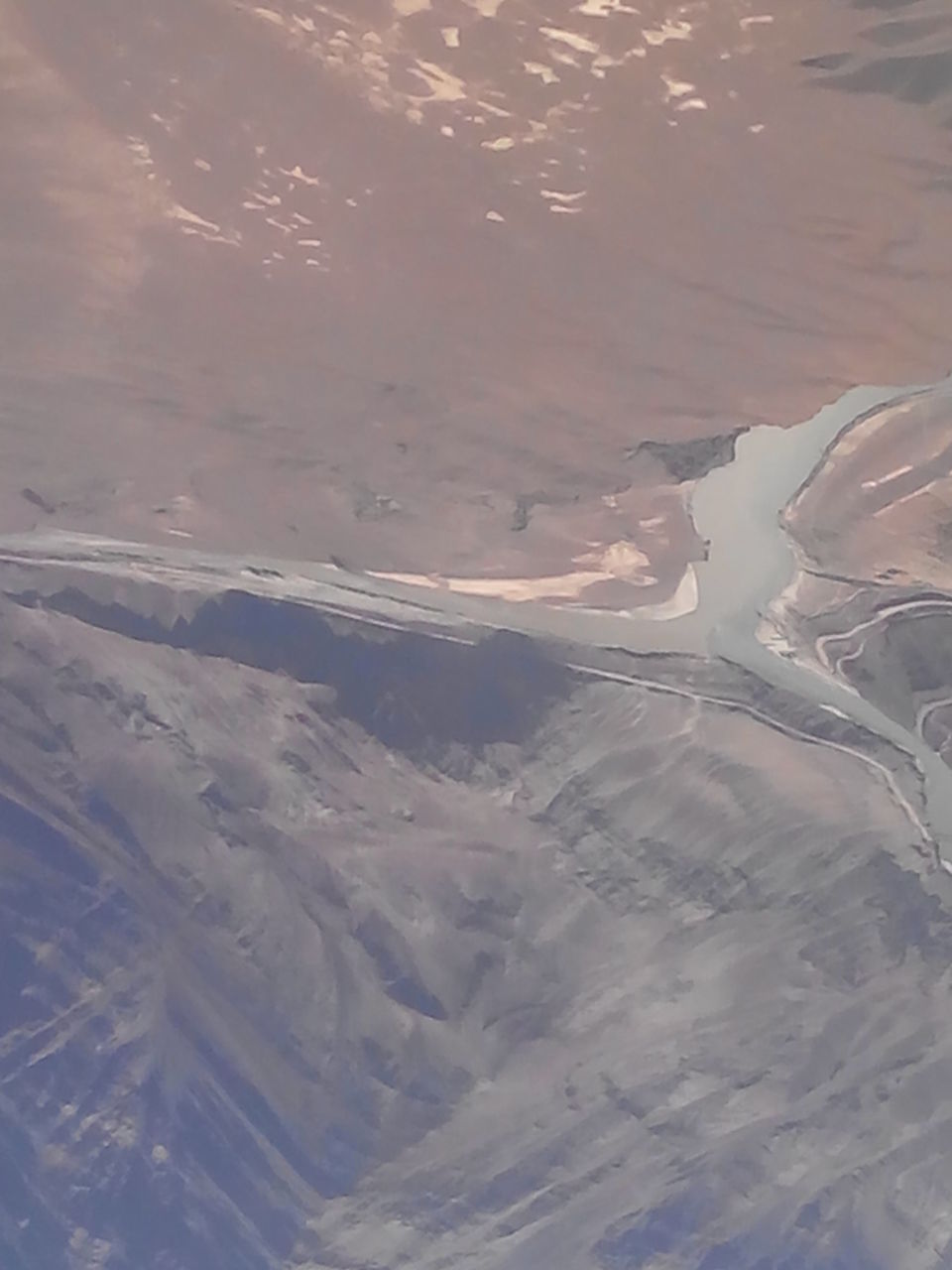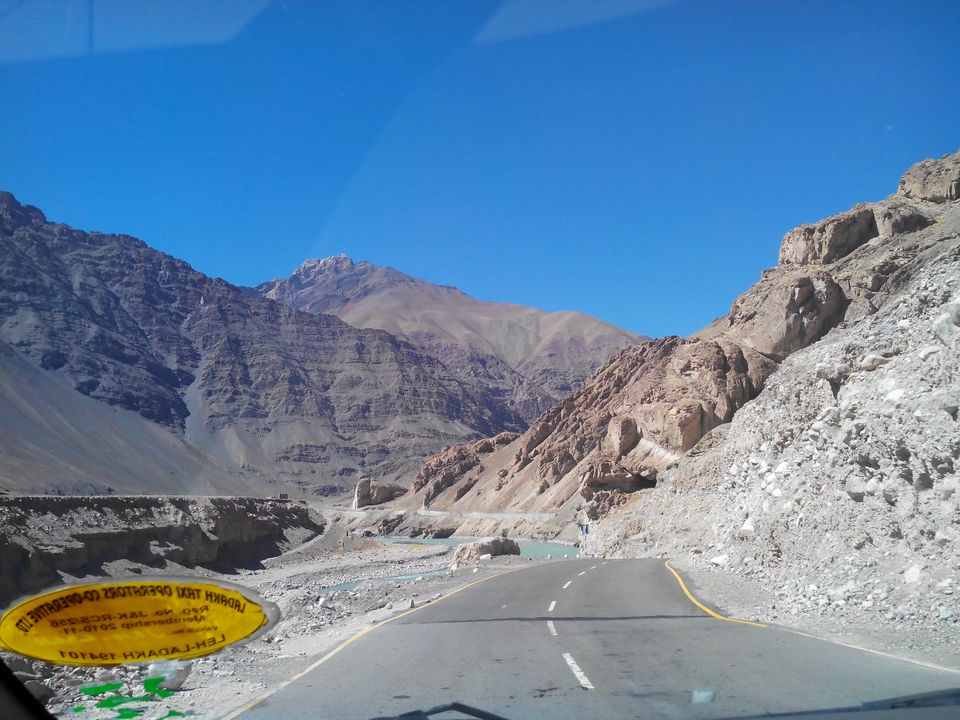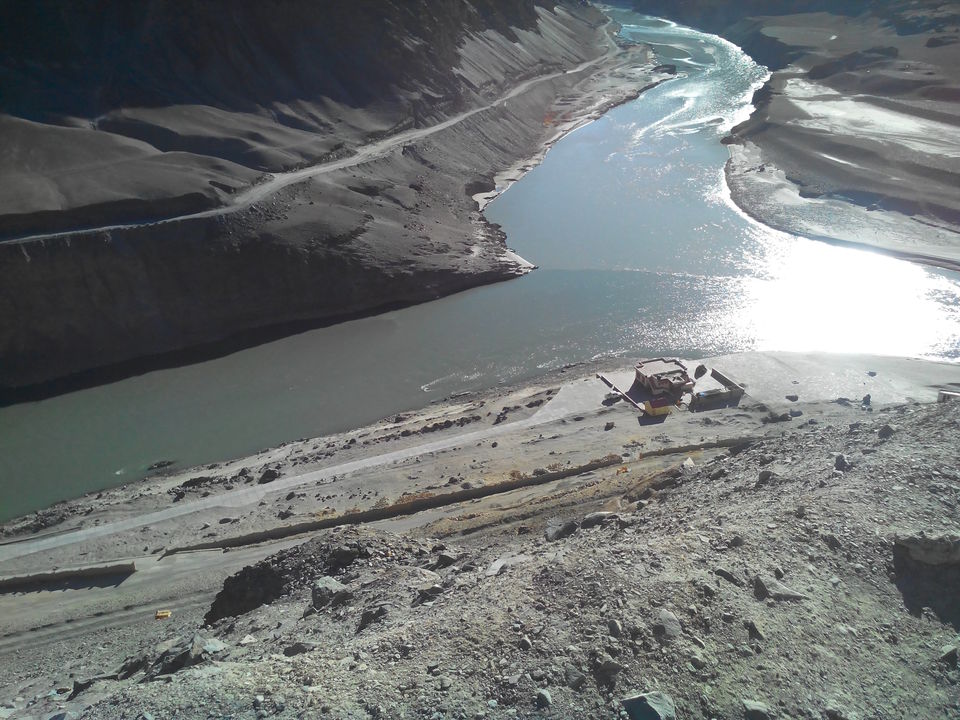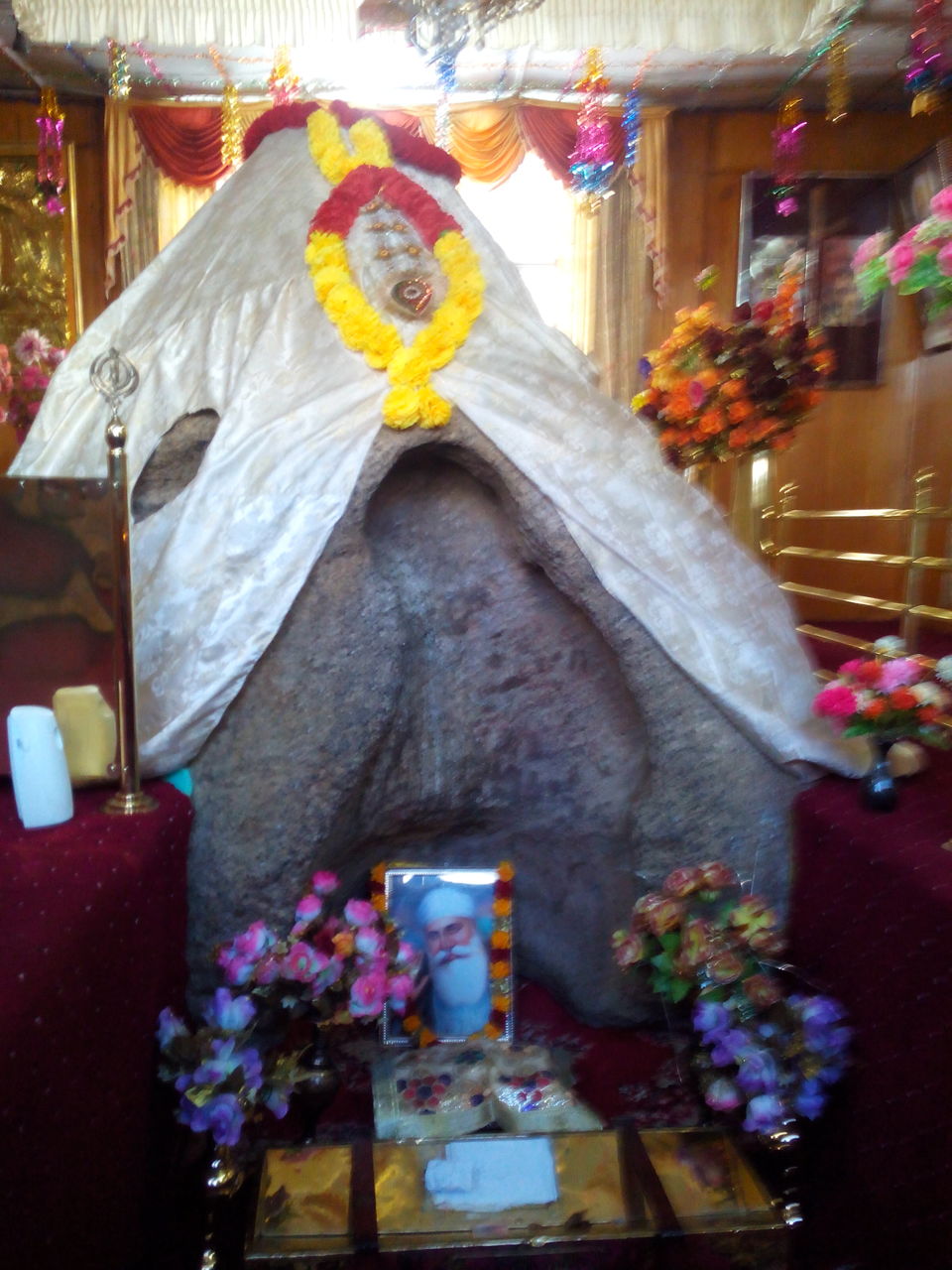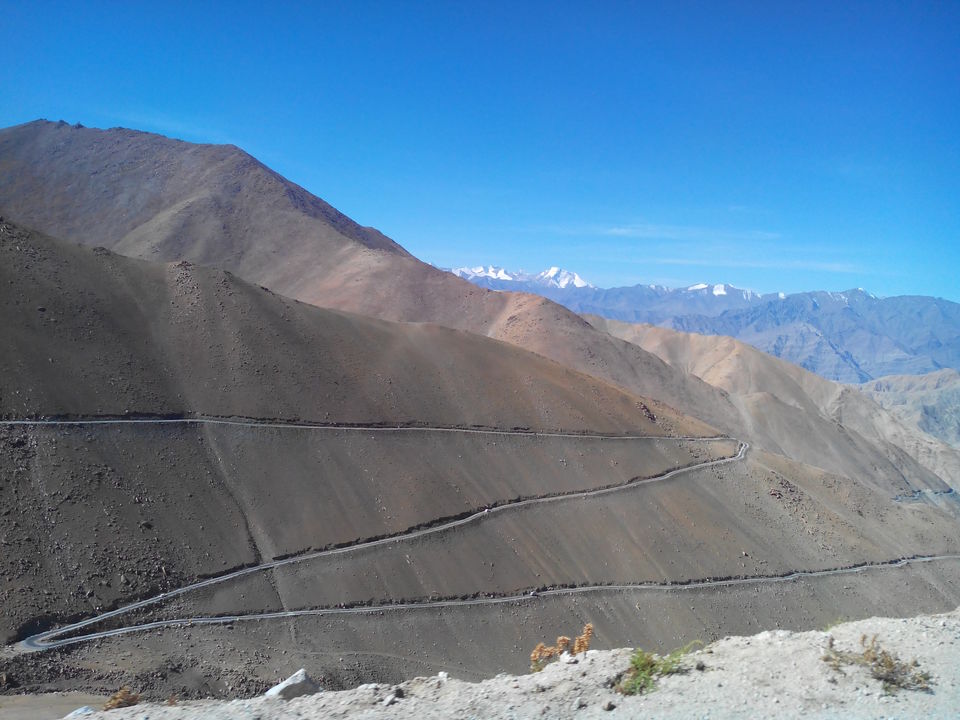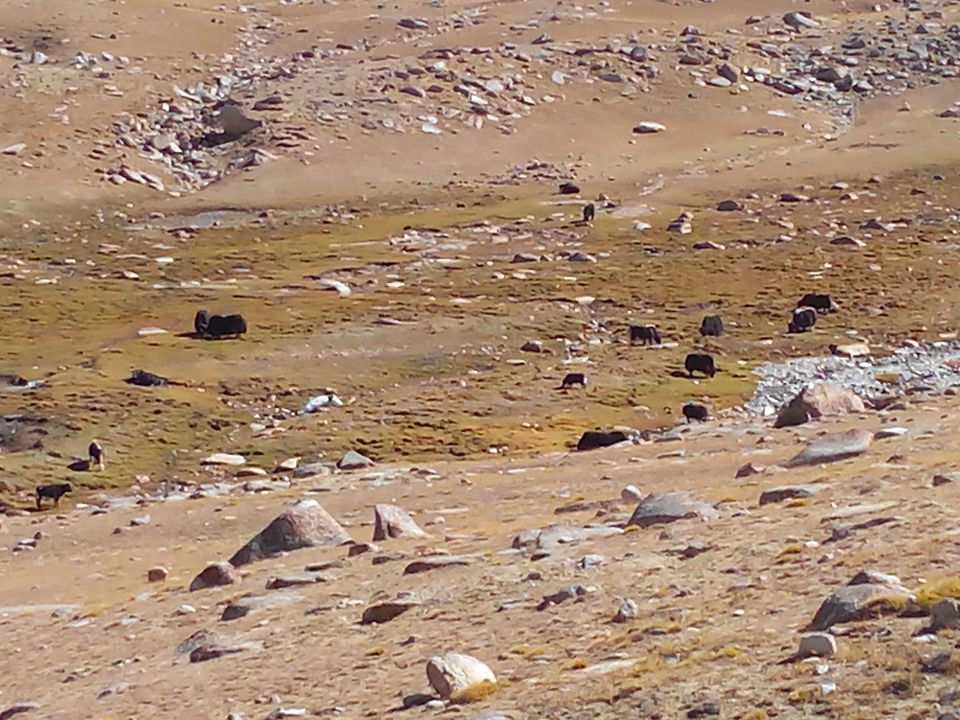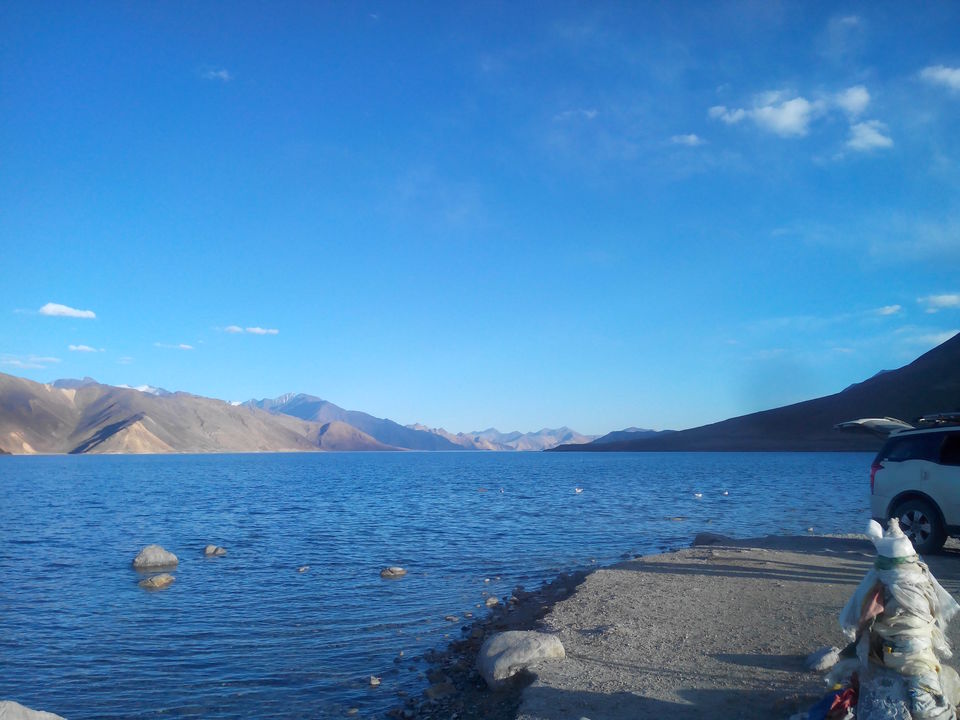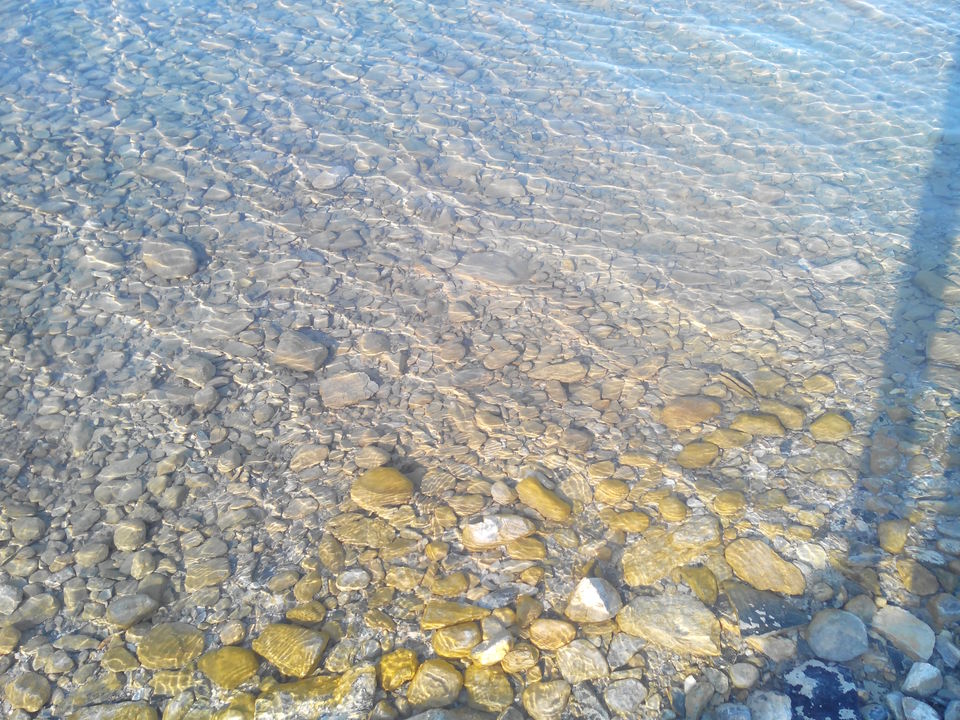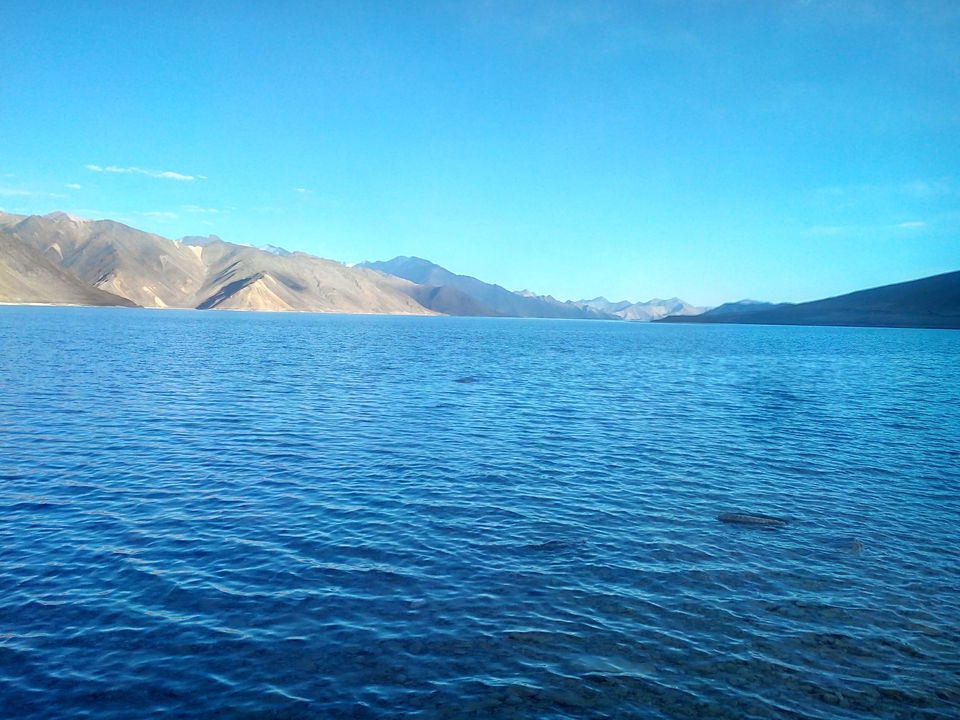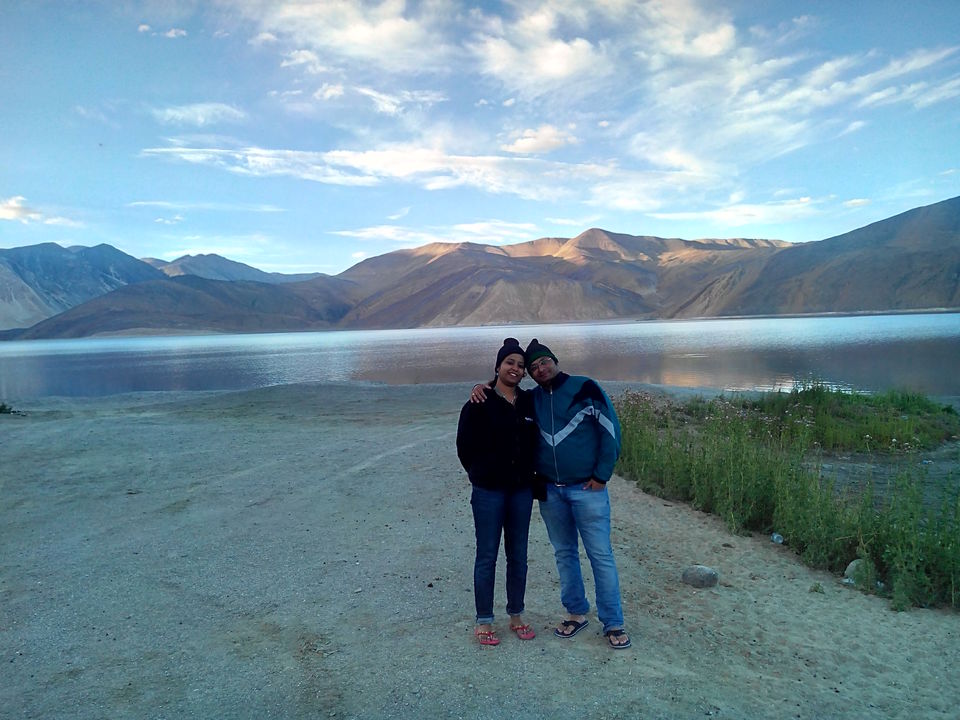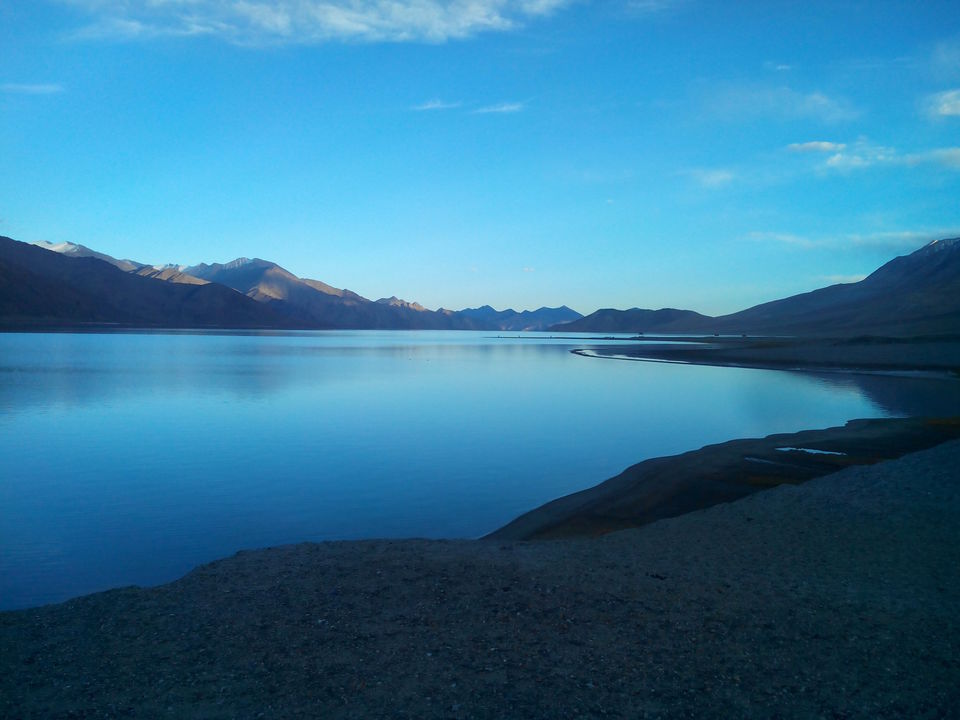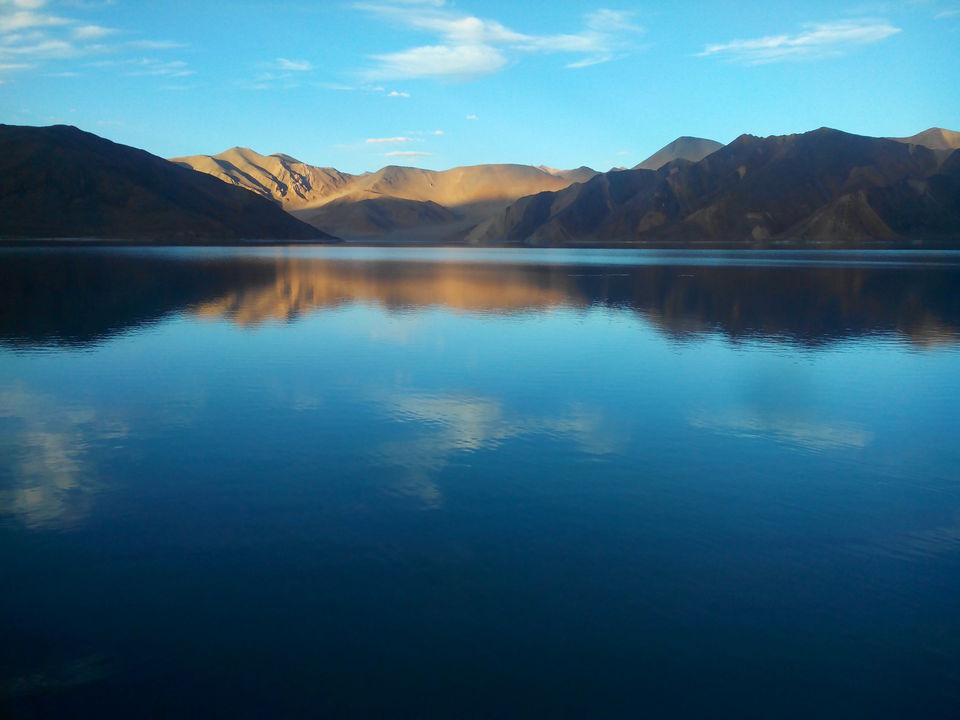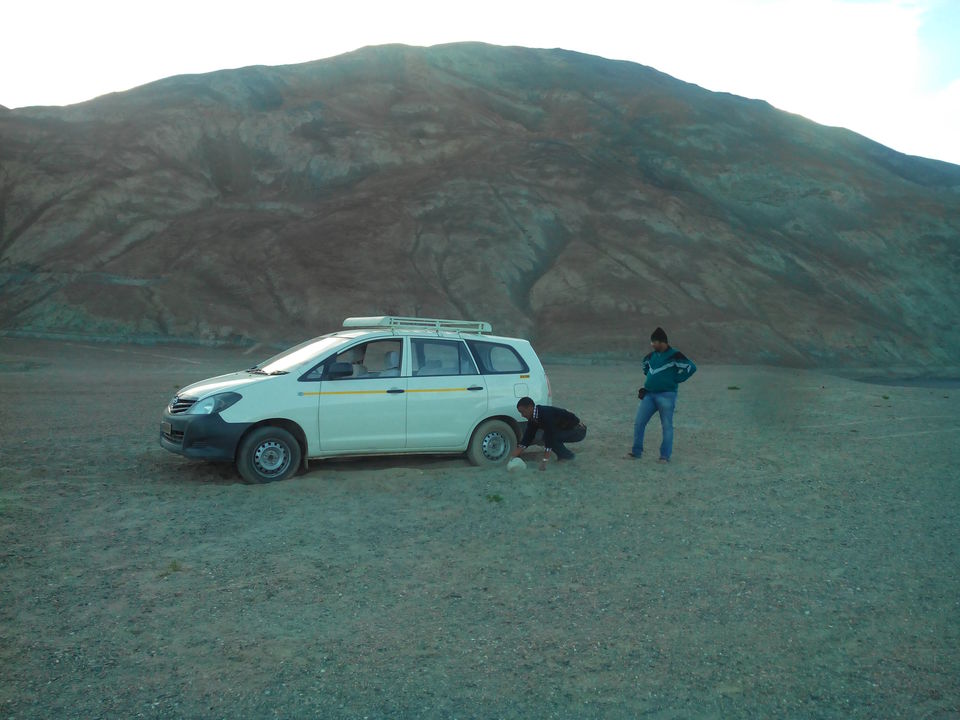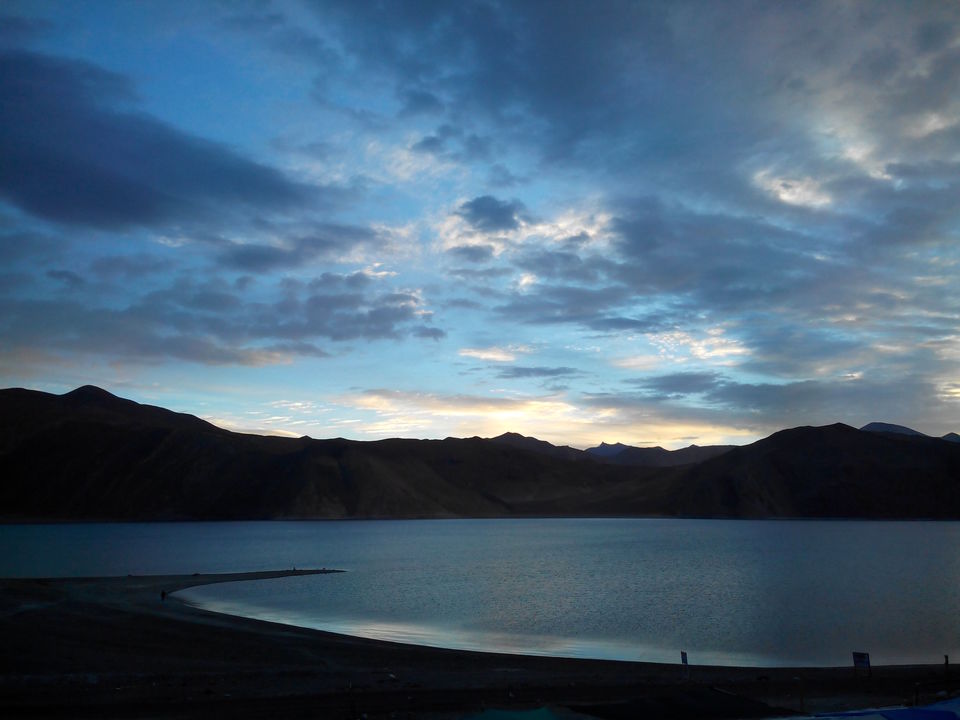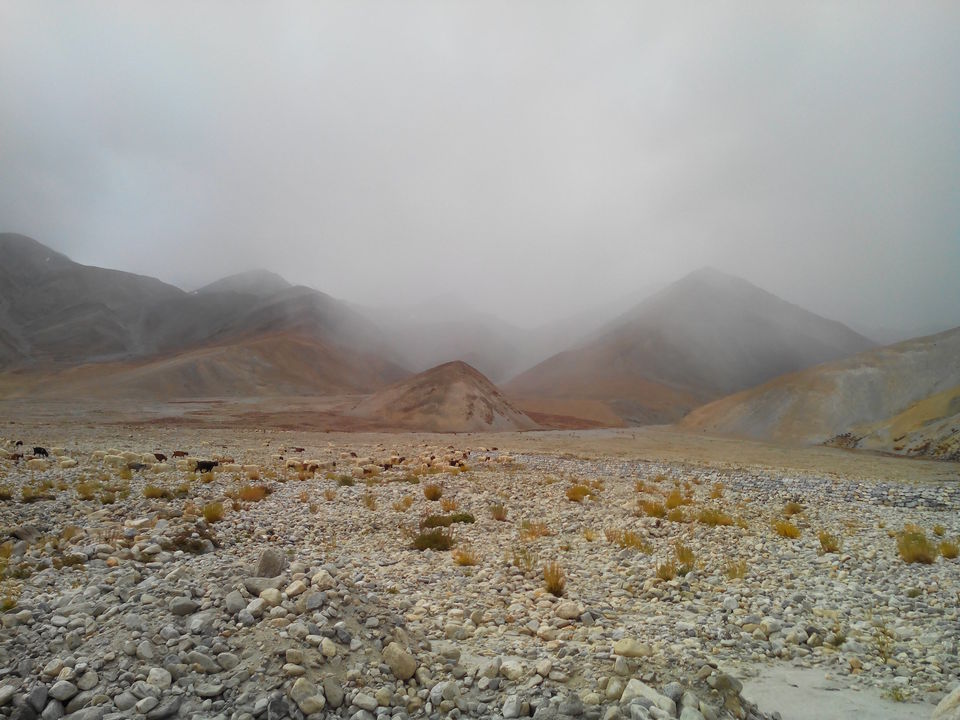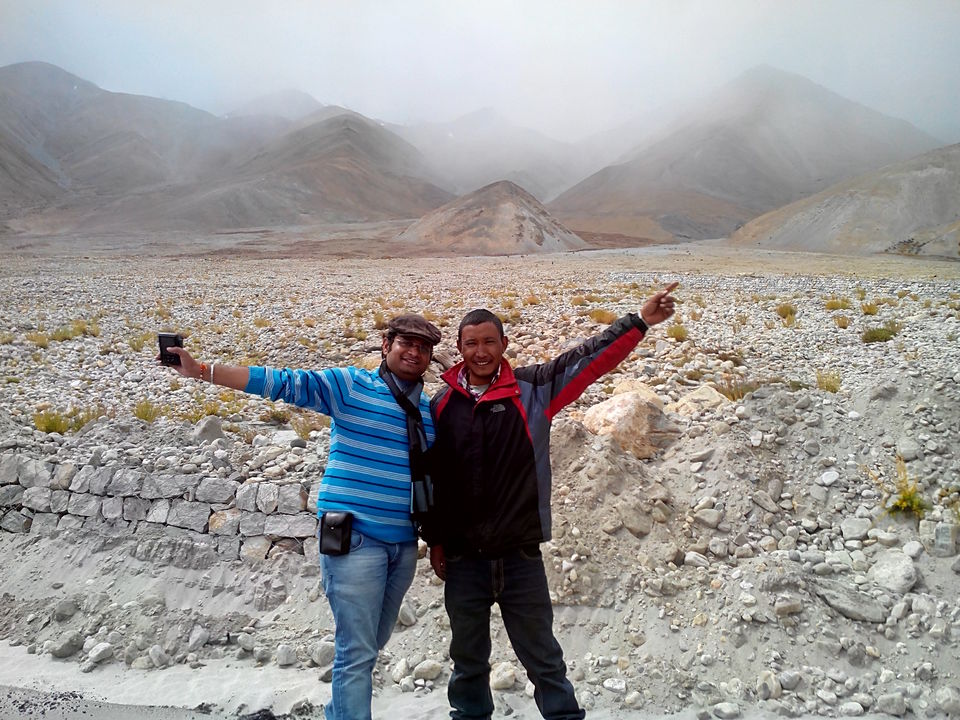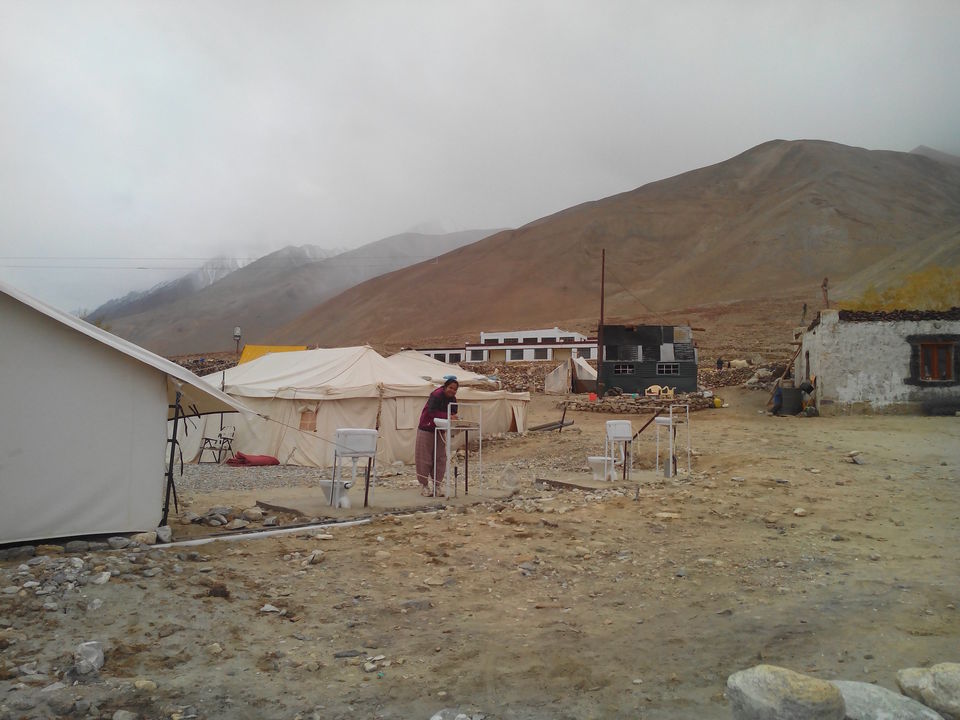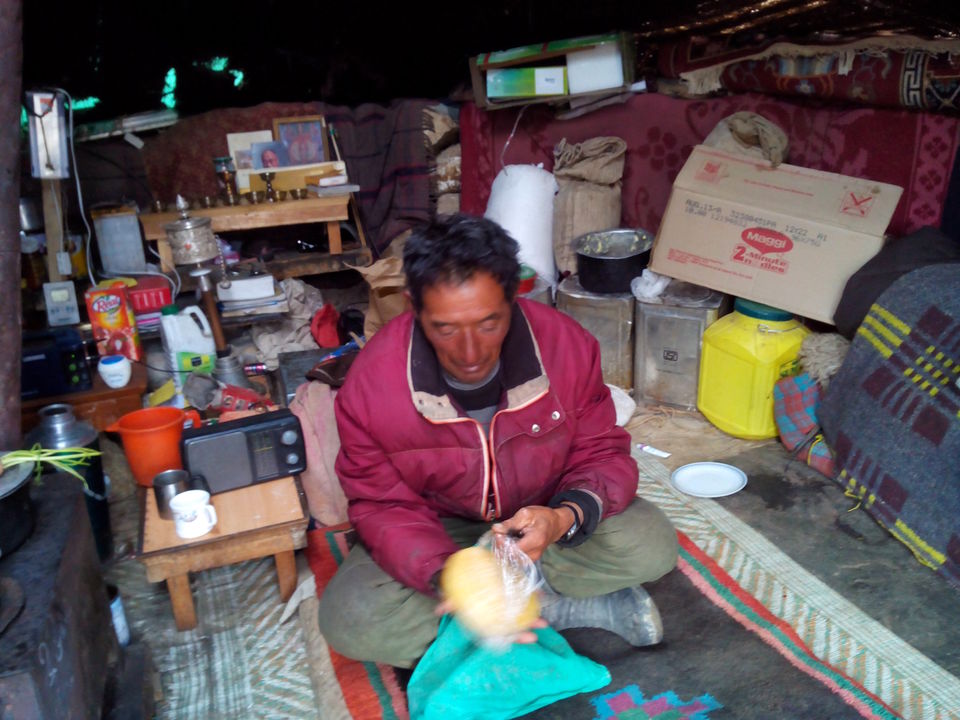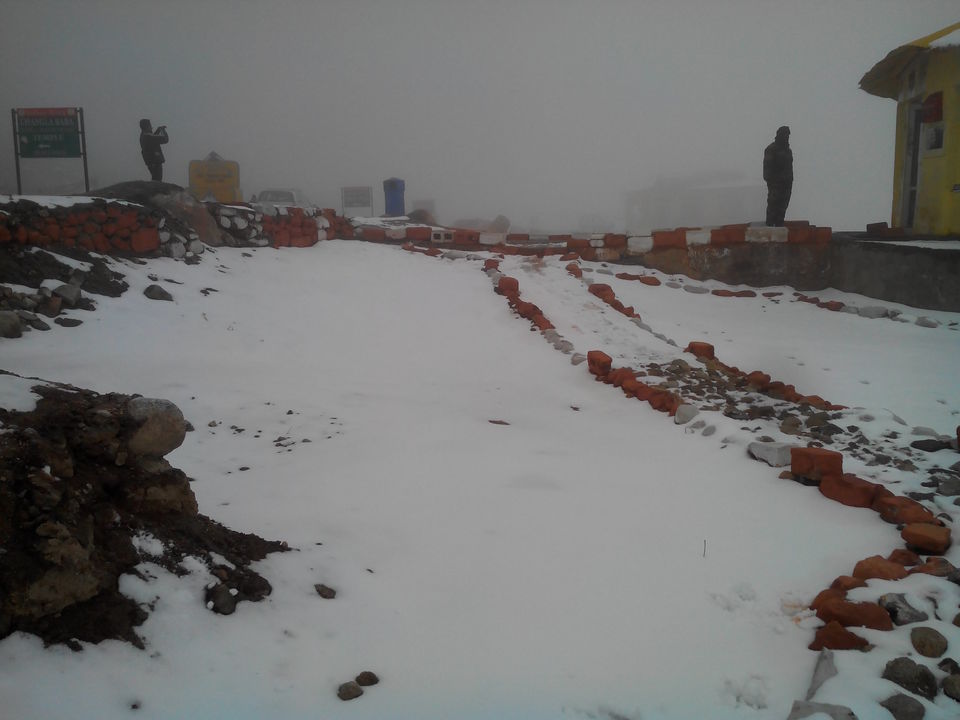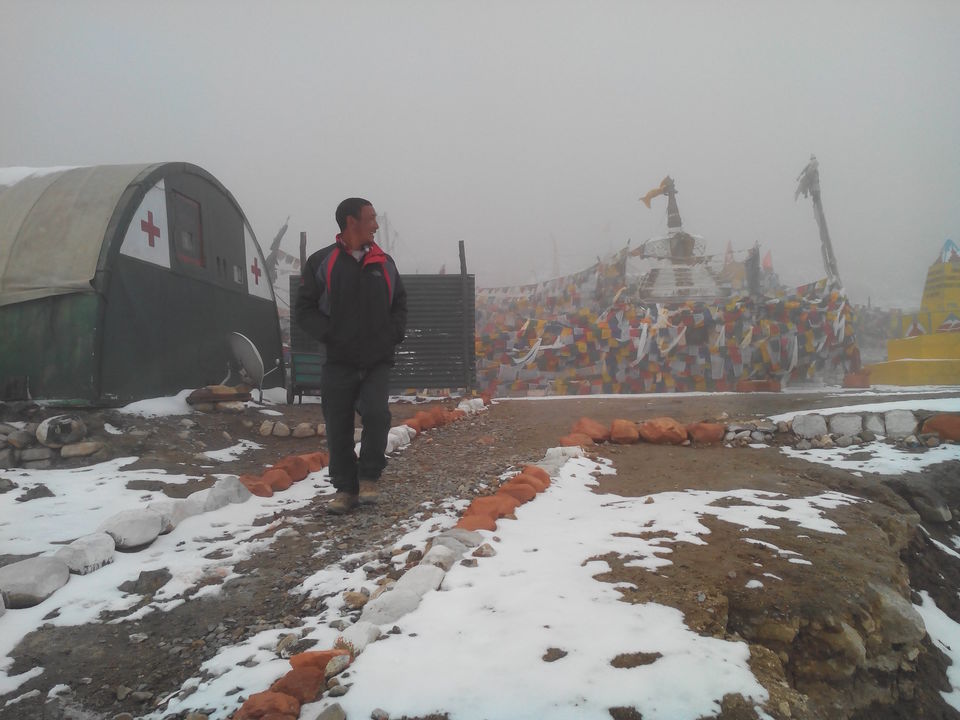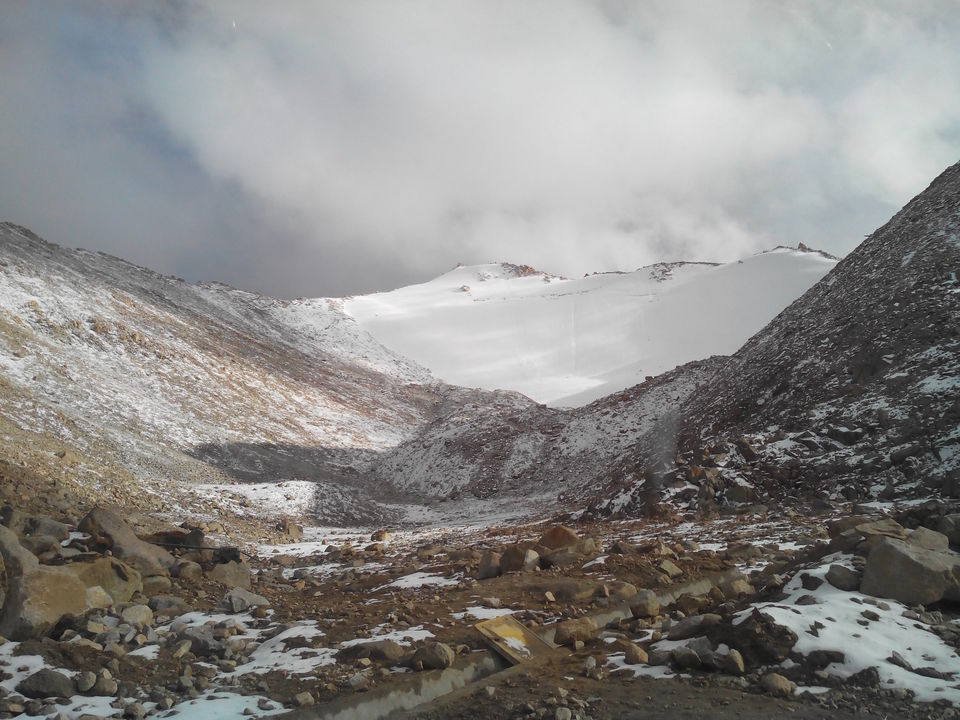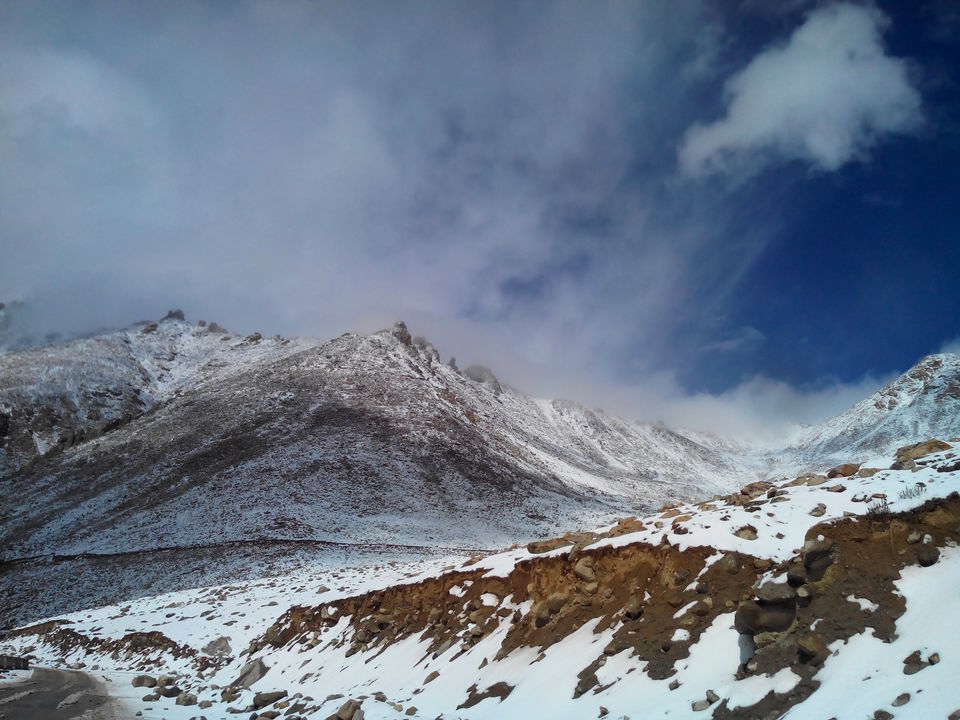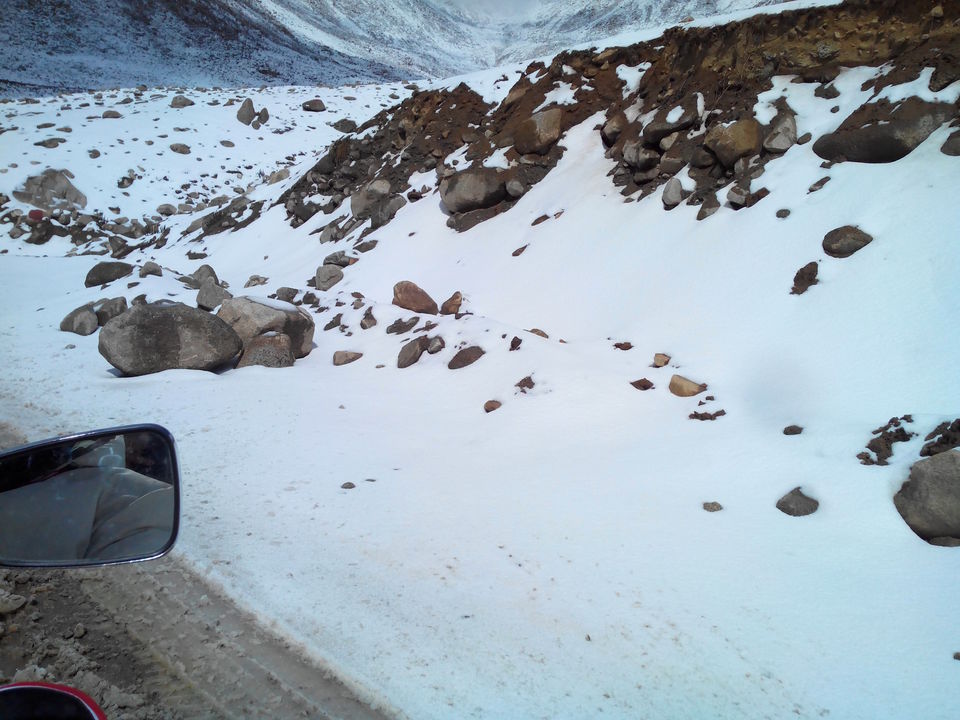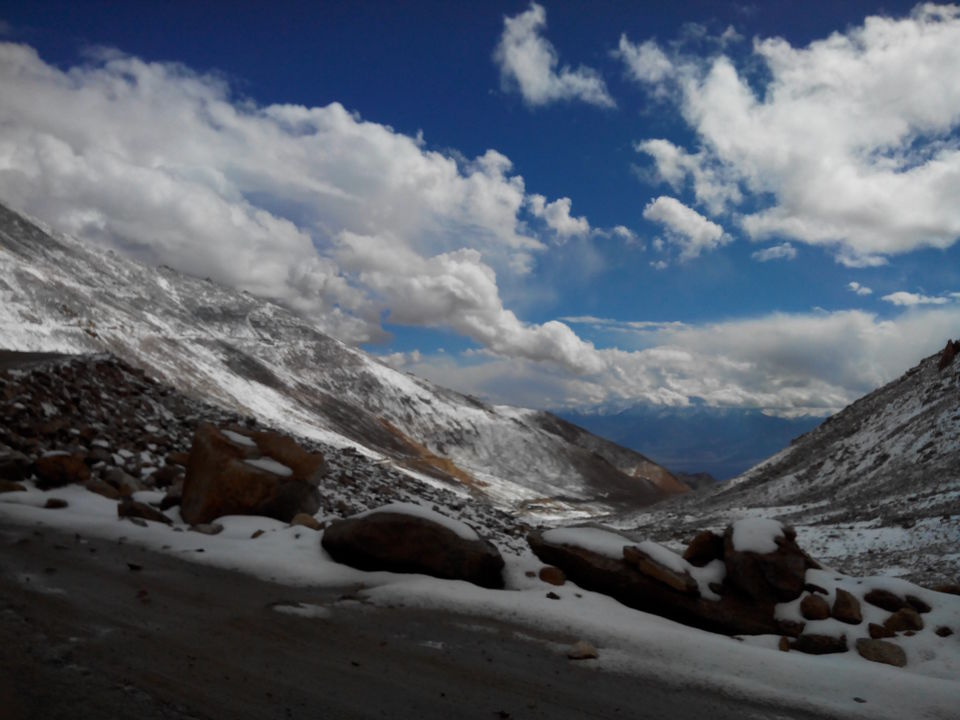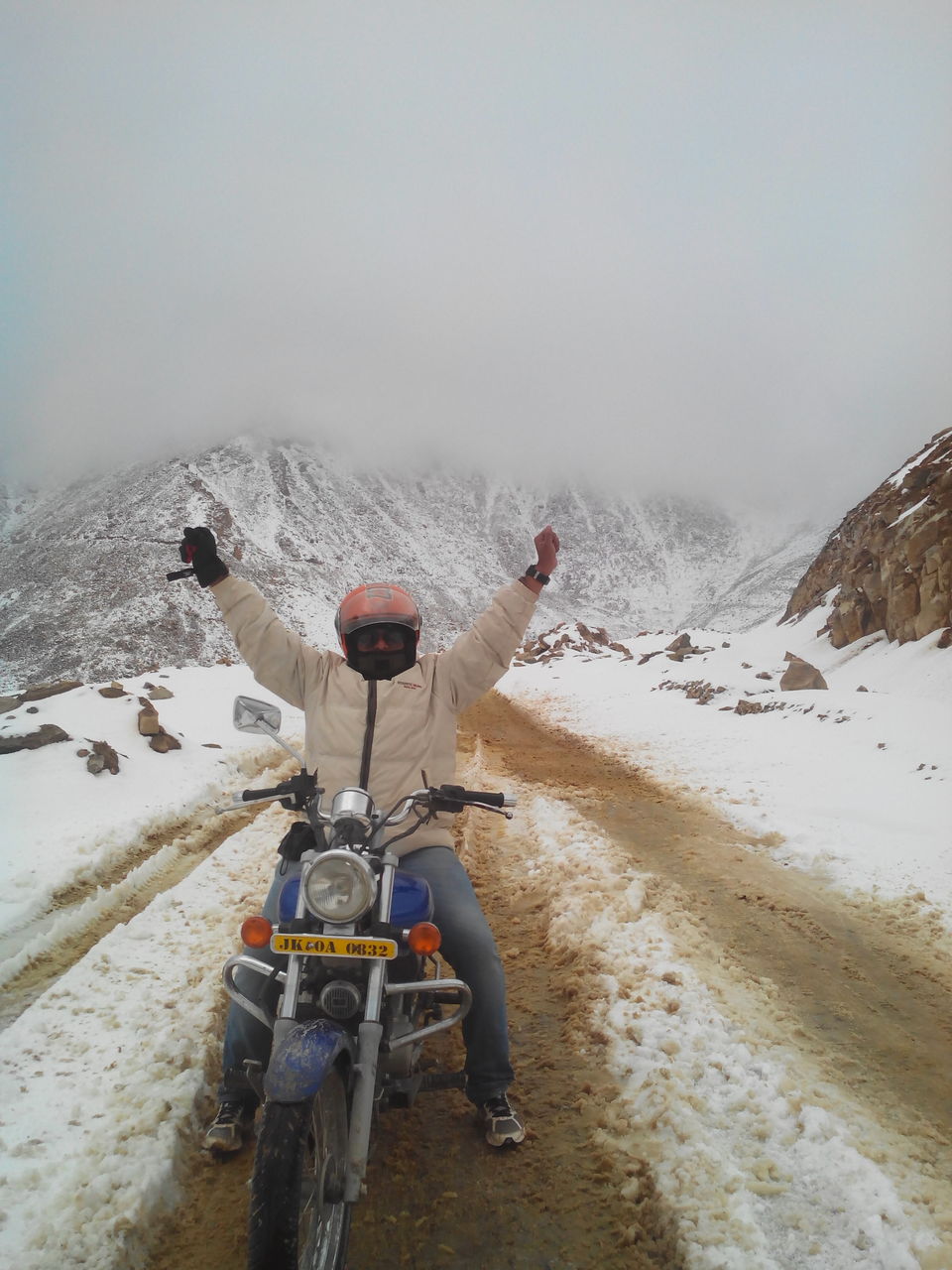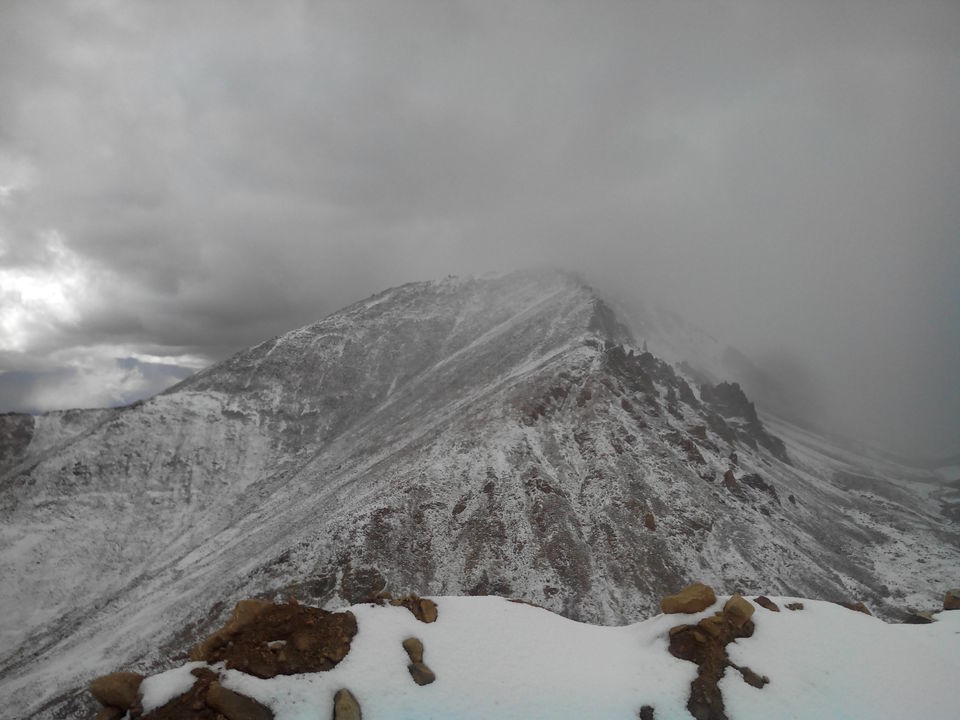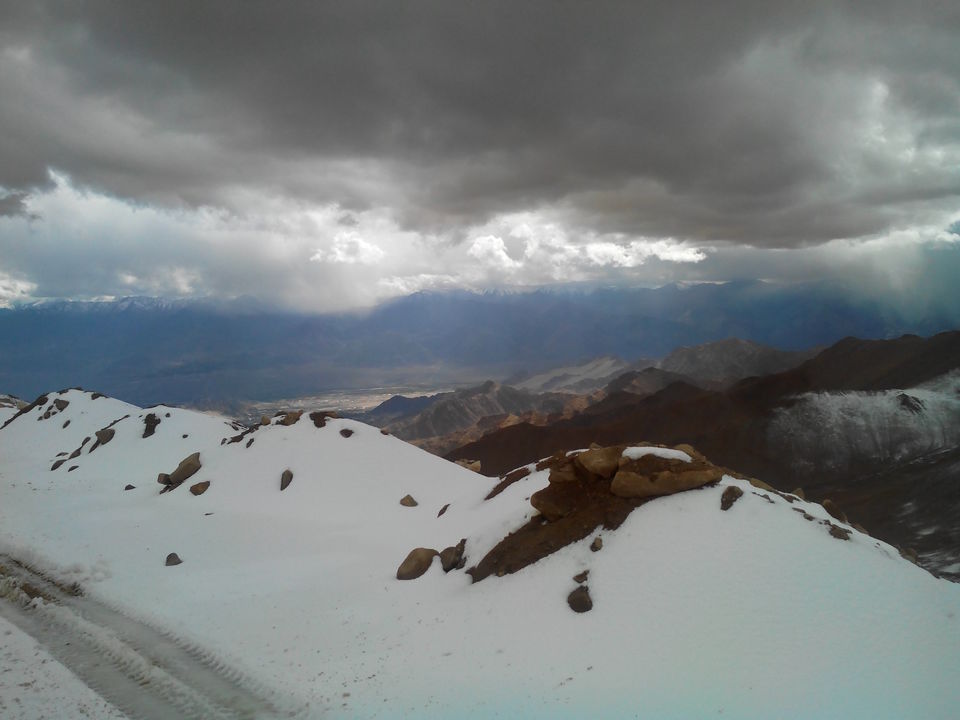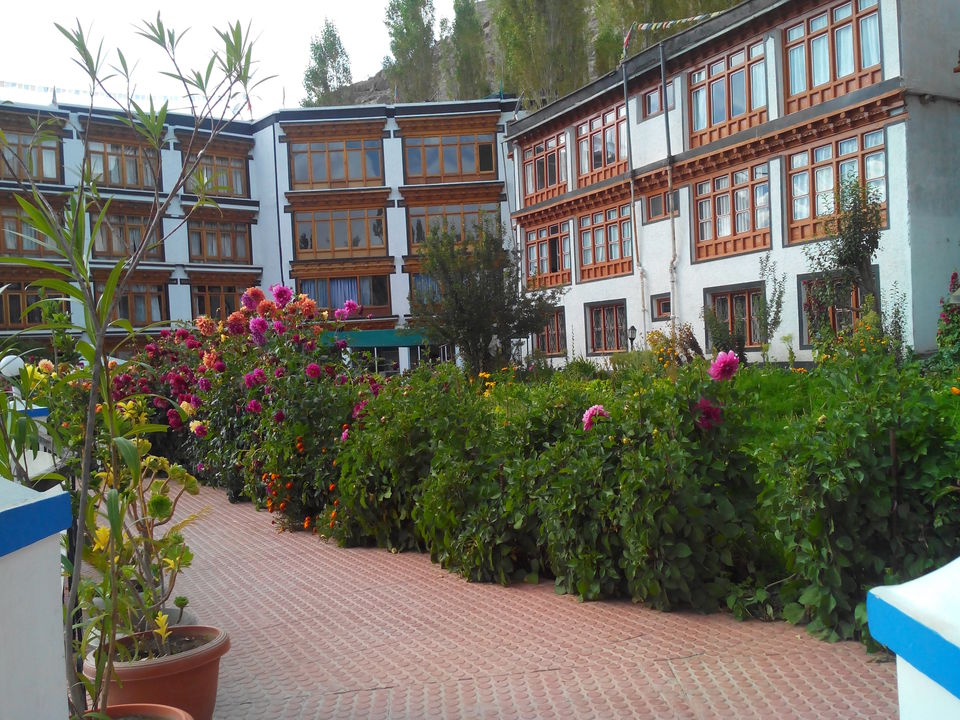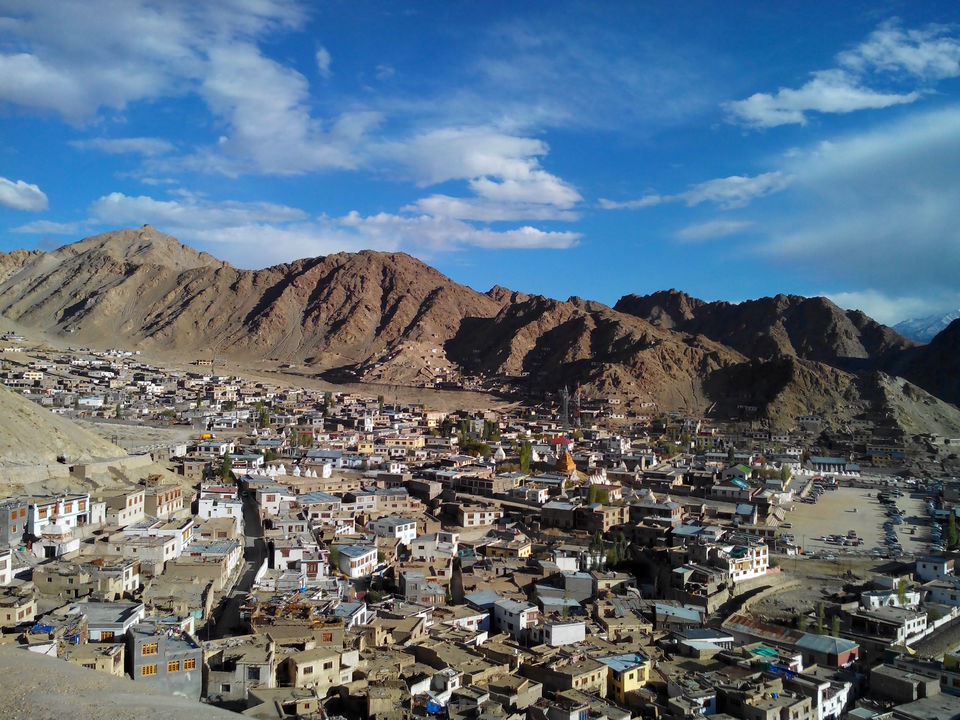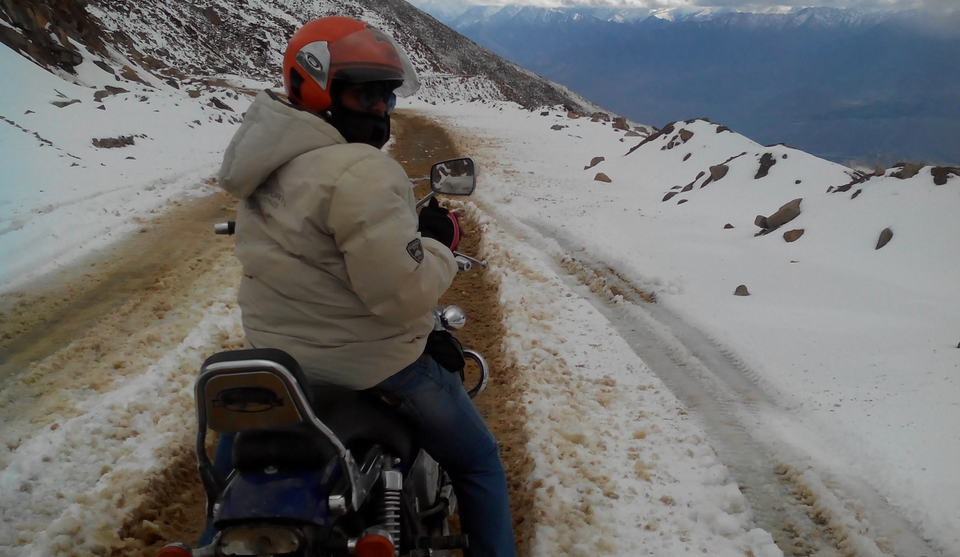 How we reach: Boarded Air India flight (AI-447) from Srinagar – Leh. The worst thing about this flight is, it runs only on Wednesday but the best thing is that in off season this flights are pretty economical (2000/- per person). Although we want to travel by road, as we knew that road journey is breathtaking and full of scenic beauty, but because of the time constraint we couldn't afford (As buses use to take overnight halt in between and also sometimes road gets closed because of road/weather conditions).
Take rest: Be prepared as you're going near to the roof of the world, consult with your doctor if you have breathing issues or high altitude sickness. It's suggested for healthy people as well to take one or two day rest once you reach to Leh as body needs time to be acclimatized, also drink lots of water.
Things to carry: Sun glasses (must have), Sun's cream (Boro-plus is too popular over here), Winter wear, Hand Gloves and Ear cap (if your planning for biking),
Stay at Leh: We stayed at Oriental guest house(http://www.orientalguesthouse.com) , which is just beneath the Shanti stupa, food (breakfast and dinner) was part of tariff and that consist of Ladakhi, continental and north Indian Veg food. Some rooms also contain Central heating system which is important if you are going in winter season. People at this home stay are very humble and down to earth.
Transportation in and around Leh: In Leh bikes are easily available for rent, also there is a TAXI union which has fixed rate for Taxi hiring, One might find that the price of taxi in Leh is higher as compare to other cities in India, but its completely reasonable when you consider the season (Only 6 months in a Year) and high terrain of Ladakh. We hired Innova of Chambaji (+91-9419537515 / +91-9654503307), He is a very good person and drives very carefully also he knows the terrain very well.
Leh - Lamayuru Monastry: One day we spent in sight seeing at Likir Monastery, Magnetic hill, Gurudwara Pathar Sahib, Zanskar sangam. War museum.
Leh - Pangong Tso: In between the route you can see lots of Yak, and Ladakhi goat few double humped camels. The view of Pangong Lake is breathtaking, this is the one of the highest salt water lake, water was serene and ice cold and the color of water changes as the day progresses. Altitude of this location is higher than that of Leh. Most of the Guest house gets closed by end of September as the temperature gets very cold and not at all suitable for livelihood. Luckily we found one guest house which was opened and spend a night over there. We hardly took any sleep in the night because of headache as oxygen level was very less.
Leh town :The road to Nubra valley was closed for two days and that's why we have to spend the day @ Leh town, this ancient town of Leh is very small and one take a bird eye view either from Shanti stupa or Leh Palace, there are lot of shops where you can buy antique souvenirs.
Leh - Khardungla Pass: As we came to know that after Khardungla pass the road to Nubra valley was closed, we decided to rent a bike and visit till Khardungla pass as this is one of world's highest motorable road. Khardungla is around 24 Km away from Leh town, and as we travelled around 10 km we found a heavy snow fall, any how we travelled two more Km and reached South Pullu there is an Army station at the south pullu which also have Medical facilities, also there is a shop where you can get Hand gloves, Winter wear, Maggi, and other necessary stuff after picking up some stuff we decided to climb further towards Khardungla pass. While climbing up we skid thrice on the pathway (Luckily we manage not to fall from cliff :) ). There was hardly any living being around as snow was covering the entire mountain. After one more major skid the rear brake got jammed and our bodies were getting freeze in the ice. We decided to descend back and reach Leh carefully, without getting hurt. As by managing bike on the front brake alone on the twist and turn of the mountain we managed to reach till South pullu. We thought to have some hot tea to get acclimatized and subsequently found that I have lost my wallet in those skid, and subsequently got the suggestion from shopkeeper that never keep wallet on the back pocket if you are traveling in this terrain :), Although we informed about the wallet incident to the South pullu's Army station and some other tourists and drivers standing outside that shop. Then through the turns and twists of the mountain , managing the bike with the front brake and in the 1st gear somehow we managed to reach the Leh town. It was one hell of an experience.
Down to earth people @ the Height of Himalaya: As all my cash ( 5000/- ) debit/credit card/ identity cards were there in the wallet, The next morning I closed all the active cards and arrange some money in Oriental guest house's account so that I can settle the balance which is due to Guest house and Taxi. The people in Leh were so humble and values moral ethic more than the money, that they offered me to pay the money later on and also they suggested that if some Ladakhi driver will get the wallet he will return you back and guess what the very next day I got a call from a driver that he found my wallet at the mountain and after asking about my whereabouts he told me that he only will come and deliver the wallet, He reached the Guest house in evening and returned the wallet everything in the wallet was there , as it is, when I offered him money he refused, I got awestruck by the people of Leh. +91-9419242940 is the number of that Driver if you are looking for Taxi you can surely contact him.
Leh-Srinagar: The next day we left for Srinagar by flight AI-448, flight runs on odd day (Wednesday only )and price was 2500/-.