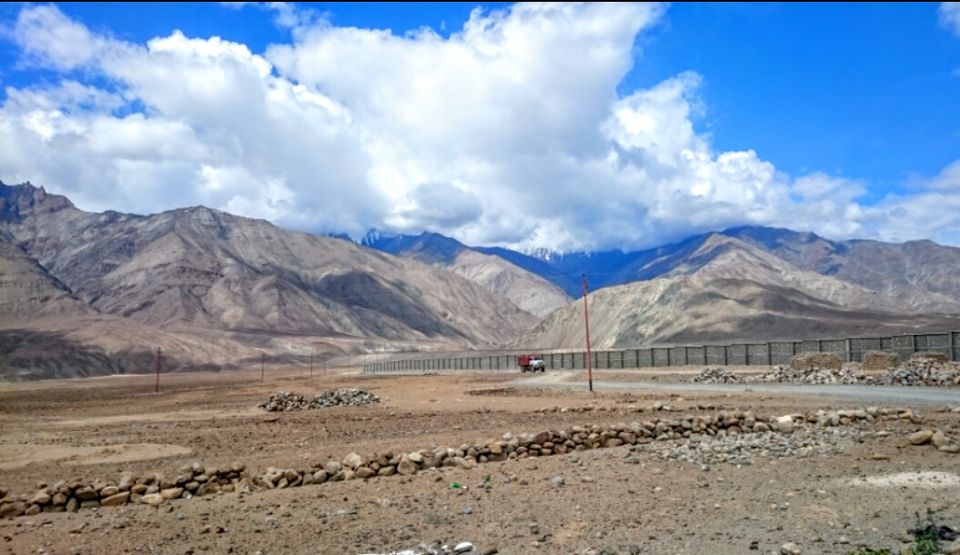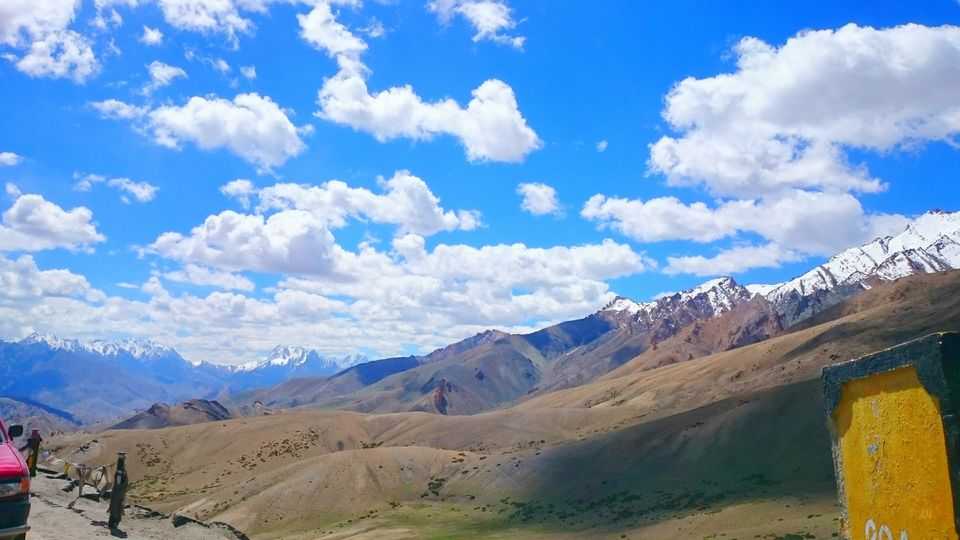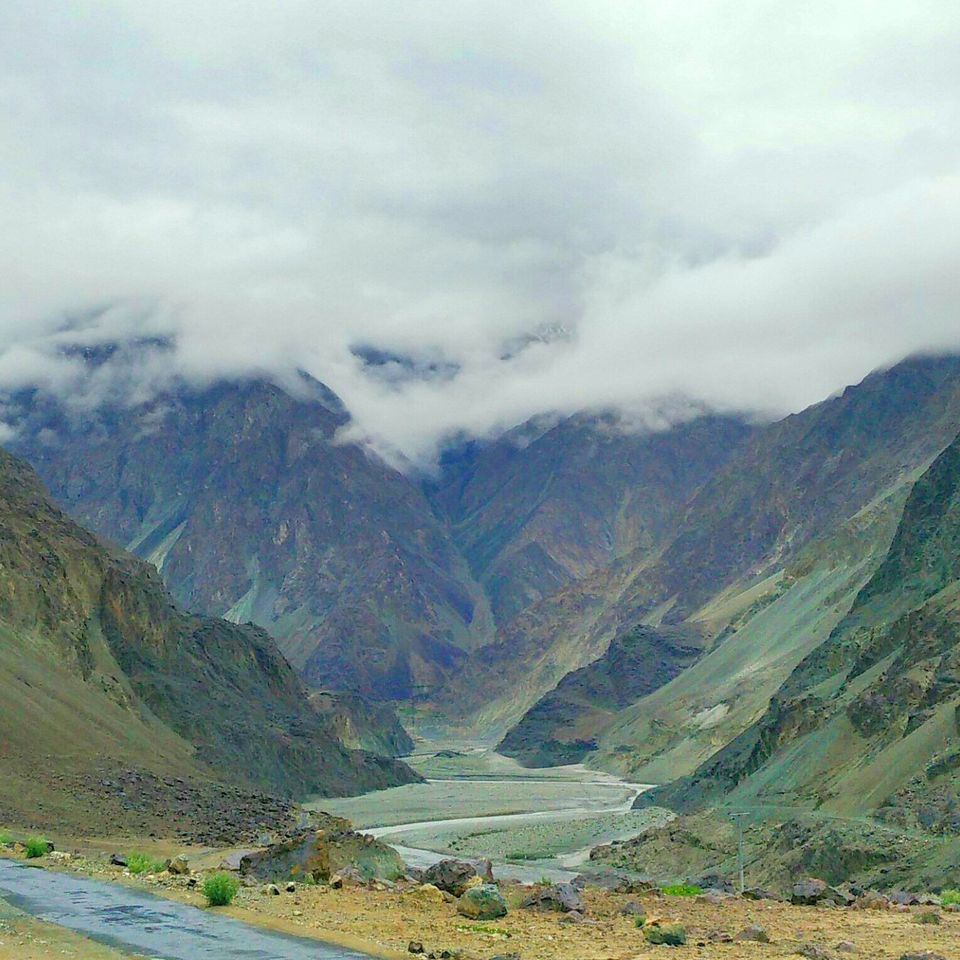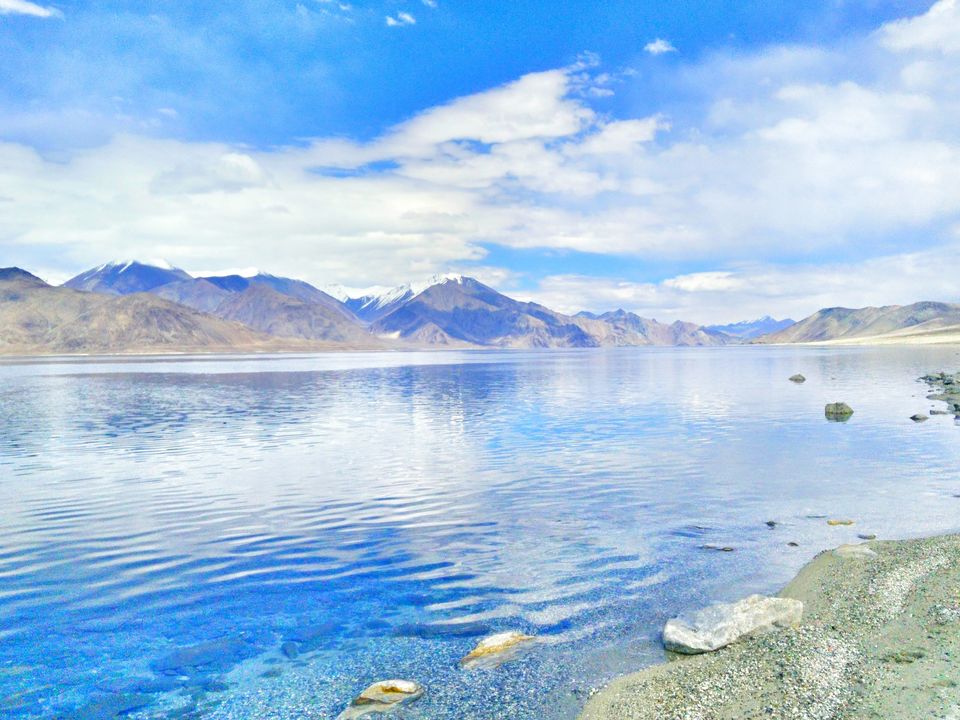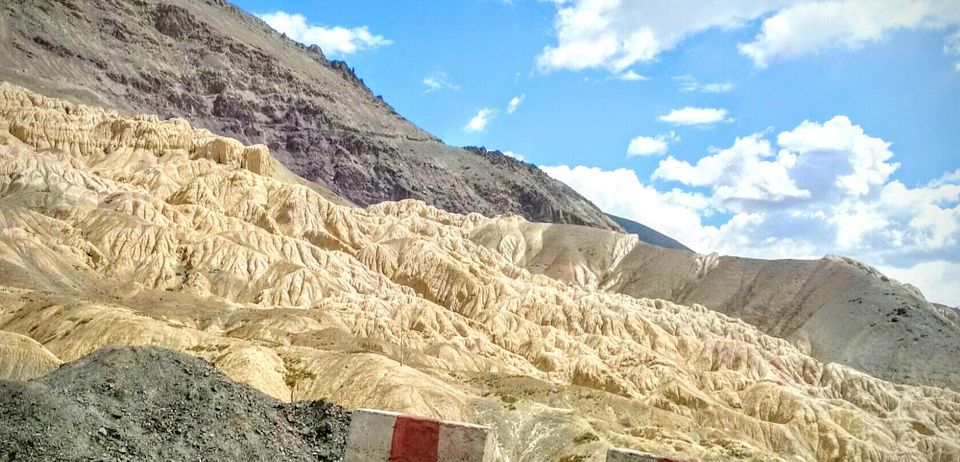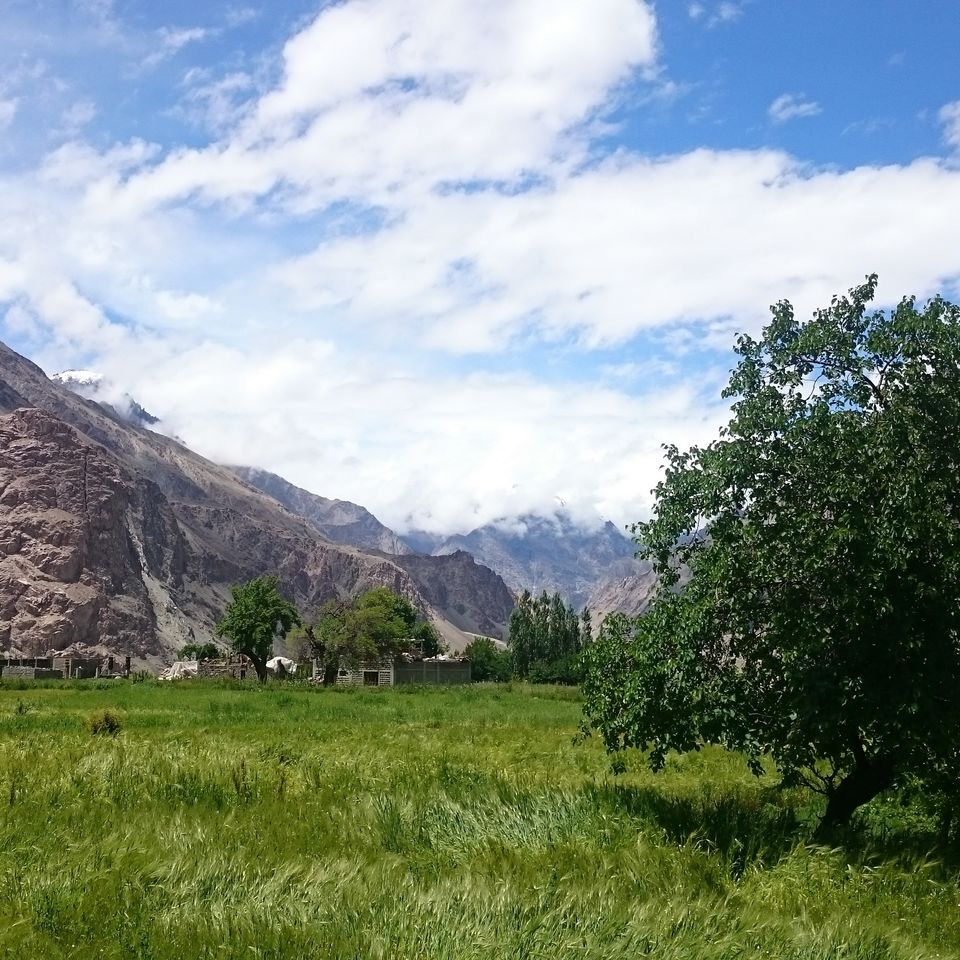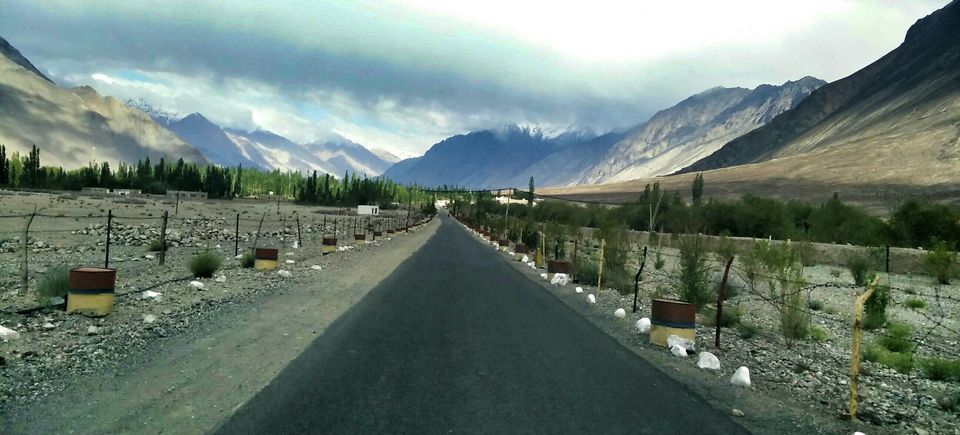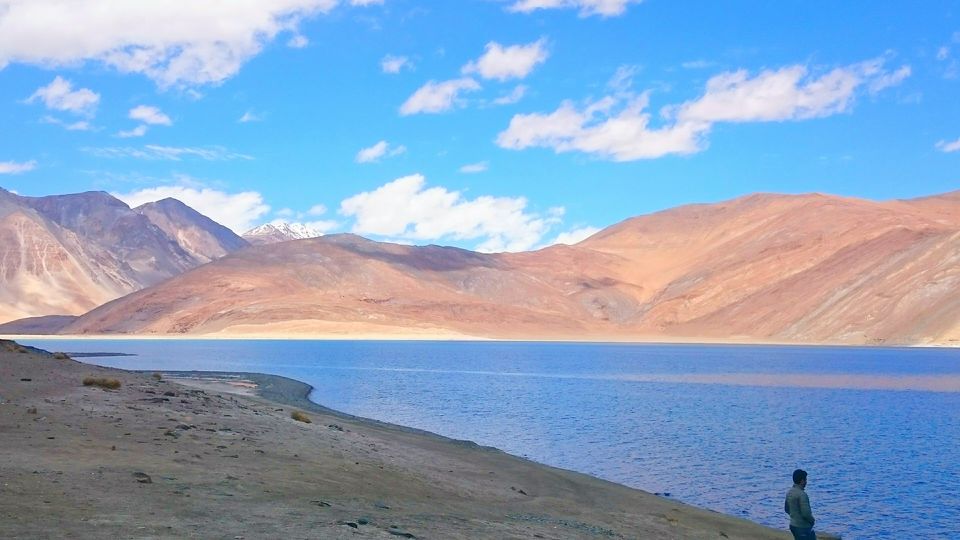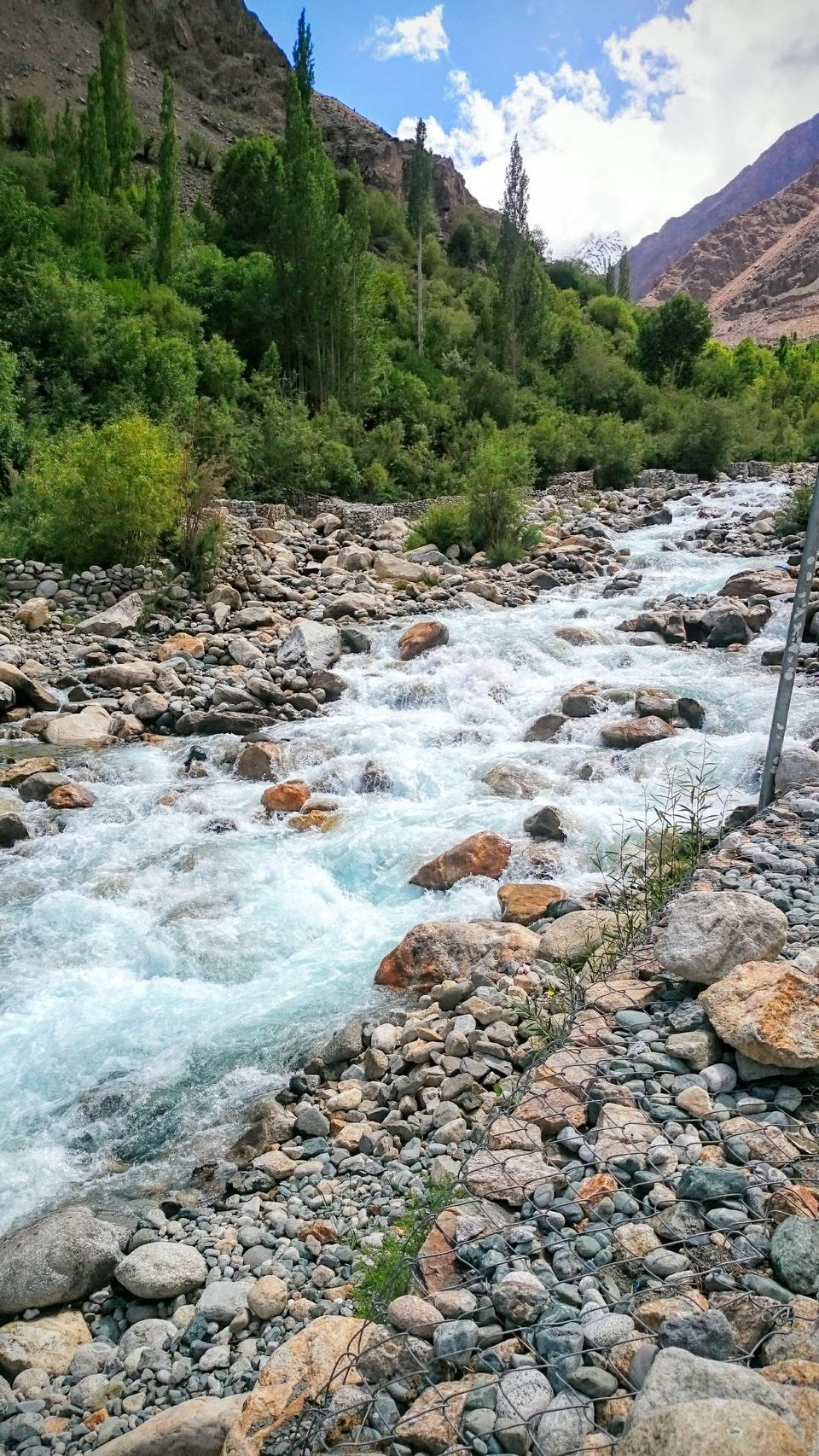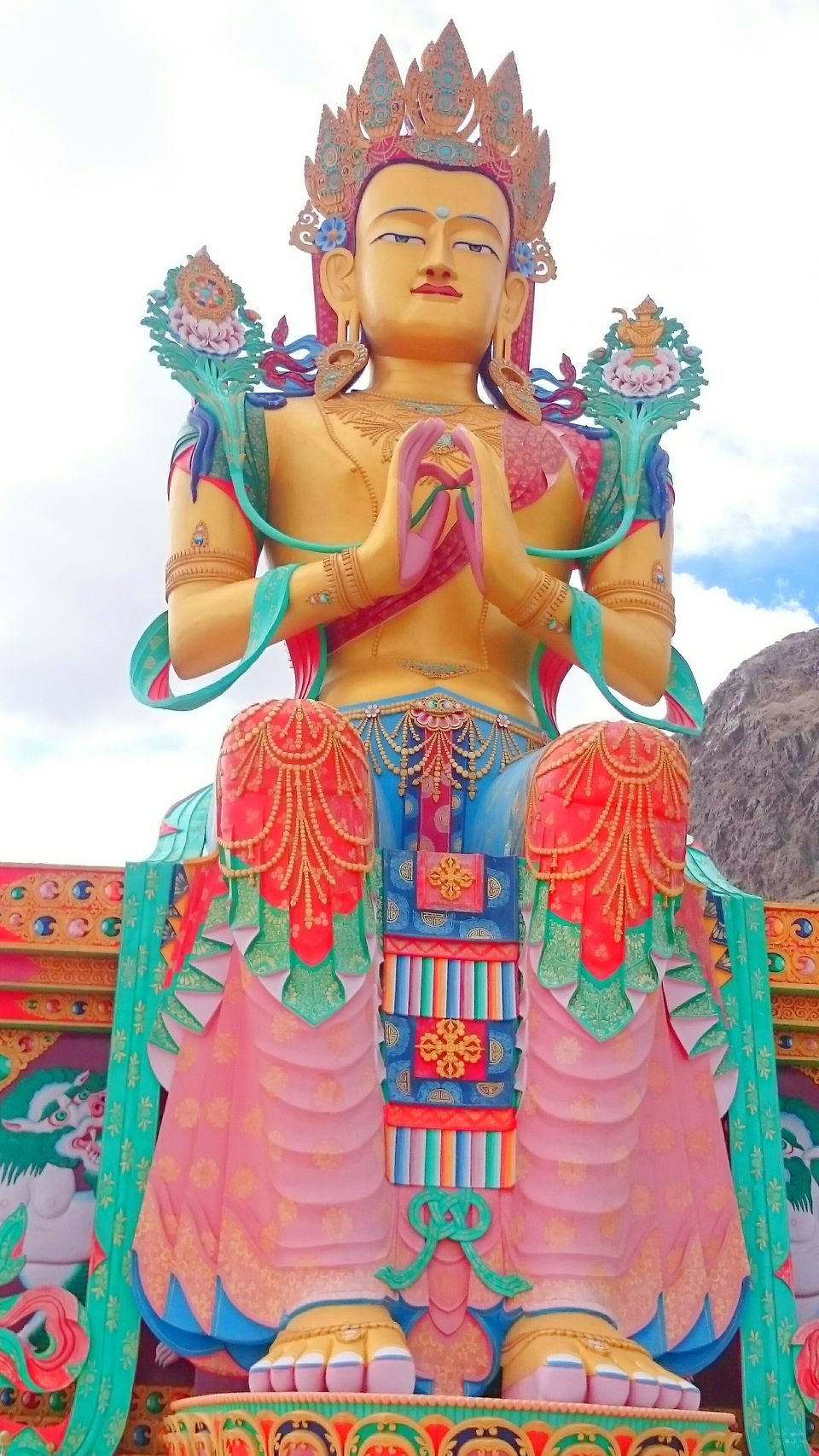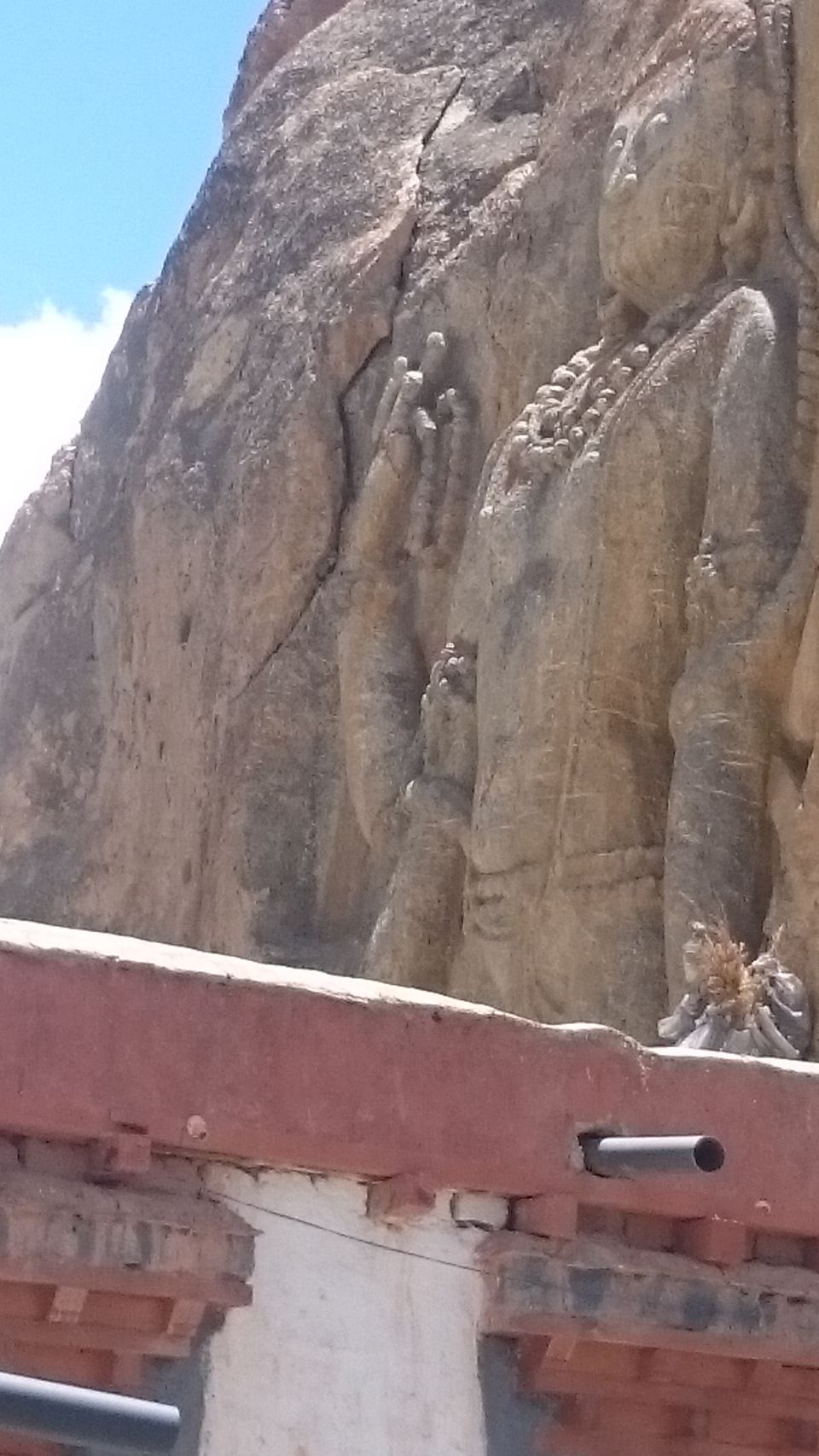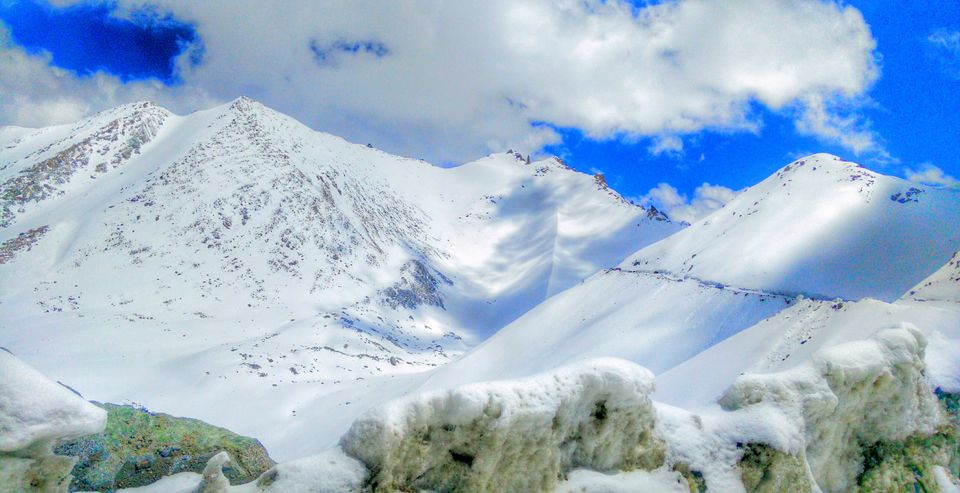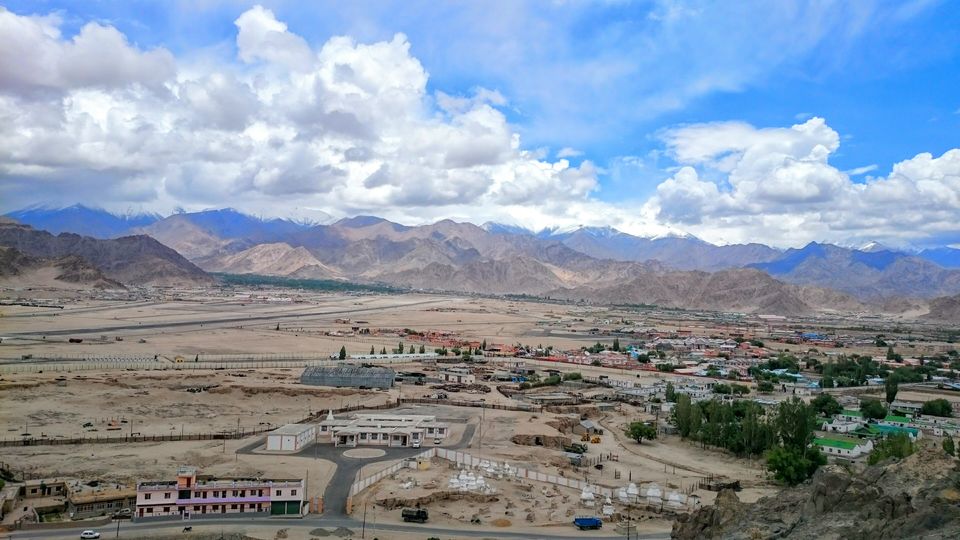 Ladakh , the land of endless discoveries. The Buddhist culture has survived unchanged for past centuries reflects more of cultural and spiritual diversity. A traveler will find barren land, desert, sedimentary mountains, ample greenery, snowy mountains ,everything! Roads of the Ladakh valley are a bikers dream. I was never interested in art , particularly abstract paintings. A visit to Ladakh changed everything; anyone would see God's own canvas with every mountain having a different texture, pattern and color. A dream place for mediation, exploration, expedition, adventure and solace.
I visited Leh, Ladakh in June from Delhi, the journey over the Manali Valley just took one hour from Delhi airport to Leh. I had butterflies in my stomach to feel the beautiful, breath taking beauty that I have seen on the internet over the years. As you land, you could see the barren rocky mountain on one side and as you turn around, the mighty snow covered mountains over looks you. It is advised for an air traveler to rest for a day to acclimate the weather of Ladakh. In case you have head ache or breathing problem you must see the Doctor. After having a rest of 7-8 hours I decided have a look around in the market and tried different cuisines. The market is very colorful & has many soveniour token like the shirts, wool knit caps at a very cheap price!
Next day was planned to have a look around the Leh city, capital of Ladakh. Gurudwara Patthar Sahab, Magnteic hill , Leh palace , Shanti stupa , Monstary was in our Itinerary just to get more feel of the weather. Transport is no problem in Ladakh , as your pocket allows,. From hired Innovas to Scorpio to shared taxi, everything is available. You have choice in two wheeler section also, from the sturdy Bullet to scooty to mountain bike ever thing available at reasonable price. Evening time was reserved for the market section. German bakery is good place to eat , other café also offer good food options. You will find nice & clean café on Shanti Stupa road from Mexican , Italian, Israeli, Indian, Chinese all options are available, both Veg & non veg .
Next day was reserved for Pangong Lake,a journey of about 6 hours. The roads were and beyond perfection, all thanks to Border Road Organization. On the way comes the very famous Skitsal School where 3 Idiots movie was shot, so I hoped the lake was pretty near but to break your expectations, the lake was still 5 hours away. On the way you would cross the Changla pass and a surprise snow fall on the way.For 5 hours, you would experience snowfall, rocky curvaceous mountains and many army check points with restaurants'. And when Delhi was heating up at 41*C, it was snowing in Ladakh . The way is full of scenic view, a paradise for the nature lover. And when you are about to reach, you could see from a distance the sparkling blue water. The beautiful Pangong Lake- so srene, so breathtaking. The lake expands till Tibet, China. Also the tents are available for a night stay.
On the way, anytime, if you feel less of oxygen, well there are military camps every 5-10 kilometers away which provide you with oxygen or medicines, if you need.
The very next day, I planned for Nubra Valley. The way passes through the Khardungla Pass which is considered to be the highest motor able road in the world. The roads are curvaceous because of the rocky mountains and can make you a little dizzy. There are luxury tents available in Nubra Valley as well as hotels. The gushy winds travelling through the trees , their sound and silence in the air will leave you spell bound. As the sun came up, I felt rejoiced, decided to go in the tent to wash my face but as I came out ,there began the cold winds. The weather changes in mintues! Nubra has a tourist point where you will find double humped camels, sand dunes in which you can roll and play, cultural programs and archery competitions which will occupy your time. Food provided in the tents is good,nice & hygiene. Warm water starts running in tap from 7.00 am . Staff is polite & courteous and takes care of all your needs nicely.
From Nubra Valley, I headed to Turtuk Village. On the way you will find no traffic , only few army vehicles. Turtuk is a high security area and to get there you have to complete the paper formalities on the way. It is India's top most village with lush green gardens and some agriculture fields. It is called the valley of flowers, but to me it was a green carpet in the mountains. With the green grass & a high altitude Sun shining on it, you are mesmerized with small waterfalls, the narrow waterfalls and the village wrapped in time, takes you to a new place. The women there, knit woolen shawls other than domestic chores. The children there asked nothing but a pen. The same night was again spent in Nubra valley.
Next day I started my journey back to Leh. Surprise awaited me on the way. Khardungla was closed due to heavy snow fall . Our car was stranded few kilometers from the Khardungla. Thanks again to Border Road Organization,road was cleared in a hour. In the mean time it was play time for us. Snow fall and the fresh snow is a heady mix and gets on to you easily. It was time to be remembered for life.
Ladakh gave me memories, experiences and knowledge. It is a place which checks your patience, may take a toll on your body but in the end your heart will remember the most beautiful sceneries you have ever came across. Cheers!