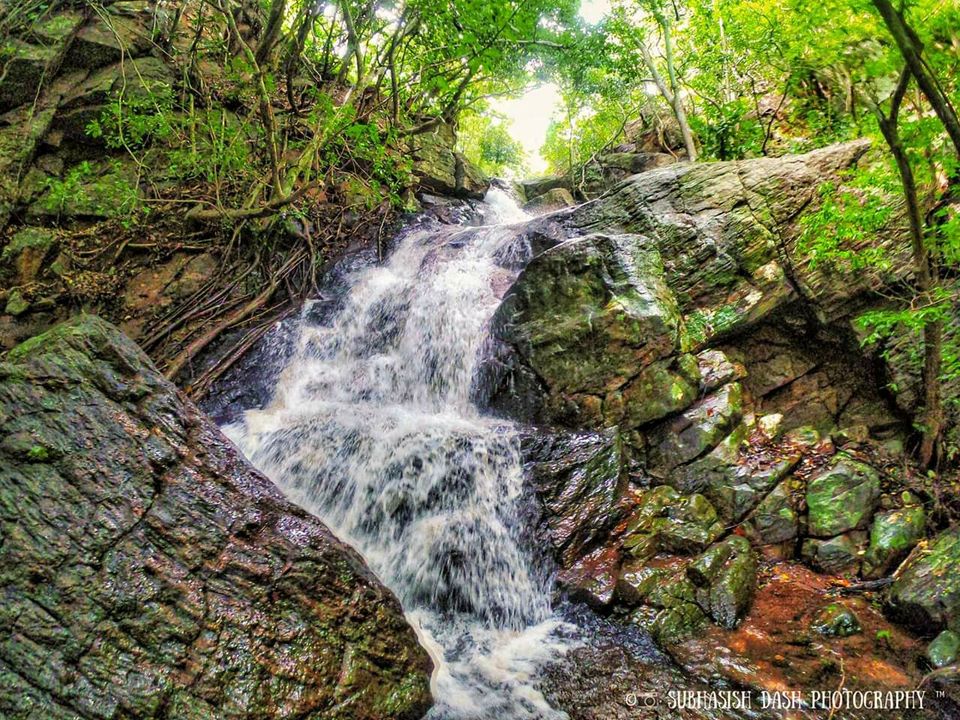 A Waterfall near from Bhubaneswar ; only 110km
Cascade know as #RAJGIRI_WATERFALL
https://www.orissapost.com/enthusiasts-lesser-known-fall-scale-title/
For me, going to see and enjoy the #waterfall is better than staying home or sitting in my own backyard , so I love Waterfall my love
Last Independence Day, I started to explore this hidden treasure located inside the core areas of #Khandapada_forest range in #Nayagarh District
We started early about 6.30 in the morning & reached Malisahi by 10am which is about 7kms away from Nayagarh city towards Khandapada.
#Rajgiri_waterfall is situated deep inside the Khandapada forest range. From Malisahi village the distance of waterfall is 9 kms.
Initial 6 kms is a narrow root through jungle which is approachable by two wheelers only.
Rest 3 kms one needs to trek on the hill & the trekking is enormously tough.
The source of the waterfall is at the extreme top of the hill & there are many places on the hill where you can find water dropping down from a higher distance to give it the shape of waterfall.
After covering the initial 7 kms by bike Riding , we started trekking to the hill top , There is no proper road to the top & it is virtually impossible to make it to the waterfall without locals help.
Path was full of wild bushes, thorns, mosquitoes, spiders & the biggest problem was the huge stones lying all through it. We were not half way & we had to take at least 4 breaks.
The humidity & heat level was unbearable, and we had to remove all our clothes from body apart from minimal required. After 3 hours and 15 minutes of trekking with total 8 breaks in the way,
we were able to see a red flag flying in the sky. It was the flag of a small hanuman temple built at the hill top & our destination point. We got ourselves energized realizing that we are close to the destination.
we are not far from the falls & let's get down. The source of the fall was just down the temple & we reached there within no time. And what a beauty it was!! Amazing.. The real hidden treasure of nature!! A cool bath was the need of the hour & we spent more than an hour in bathing & photographing there. Just under the 1st waterfall, there were two more falls from the same source of water, both of them bigger than the 1st one. We made it up to the middle one & returned back.
From our earlier experience, we knew getting down There are a lot more things which I might be forgetting; however, it was a journey of life time. The locals are trying to make the path accessible.
No government or private organizations have reached there. Still the beautiful fall has got its own identity