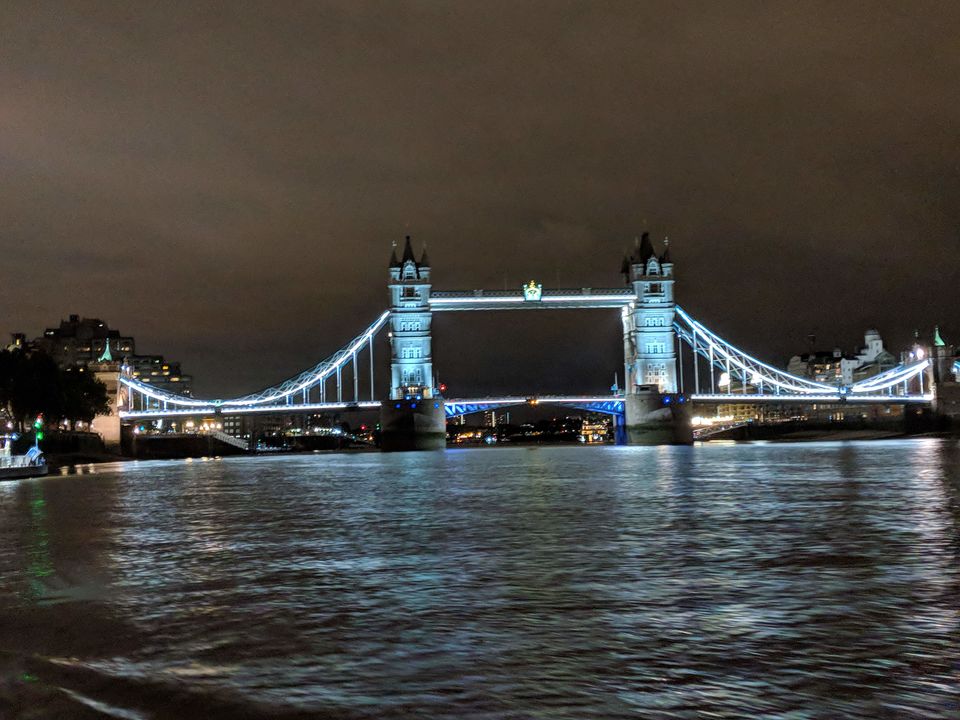 It's been a long time I wrote about my trips but this trip had so many good memories and experiences that I was forced to pen them down.
Let me give you a little background on how we decided to go to UK. I was watching this series on Netflix called "The Crown" which led to multiple discussions with my husband about how fascinating it is to see monarchy in twenty first century and it's almost unbelievable that people still love their queen and the monarchy is still standing intact.
Coincidentally, few days later we got an email about discount prices for a round trip to London. My husband asked, "do you want to go to UK and see all those castles you talk about all the time?".
We booked the tickets right away and that's how the planning started.
Cut to the day 1 in London. We traveled from San Francisco to London and reached there early morning. I had some office work so we kept that day free and I worked remotely.
We booked a tour for Windsor Castle, Stonehenge and Roman baths from Viator. Our first stop was Windsor, we reached there before even the castle was opened. They say it becomes very crowded later so it's always a good idea to reach there before opening hours. Our tour guide didn't let us be bored for a minute. She told so many interesting facts about the castle. The castle has started seeing more crowd after Harry and Meghan's Windsor wedding.
The castle opened at 9:00am. Always have a map with you to get most out of your castle tour. There are many guides inside you can ask for directions, in case there is any confusion. The signs are pretty much easy to understand.
It's a beautiful castle and is one of the castles still in use by Royals. Queen stays here for 2-3 months a year.
It's a long tiring tour. Wear comfortable shoes. Heels are a bad idea!! They give you audio guides for better understanding of the castle. The guide takes you thru each publicly open areas and gives an idea about what to look for.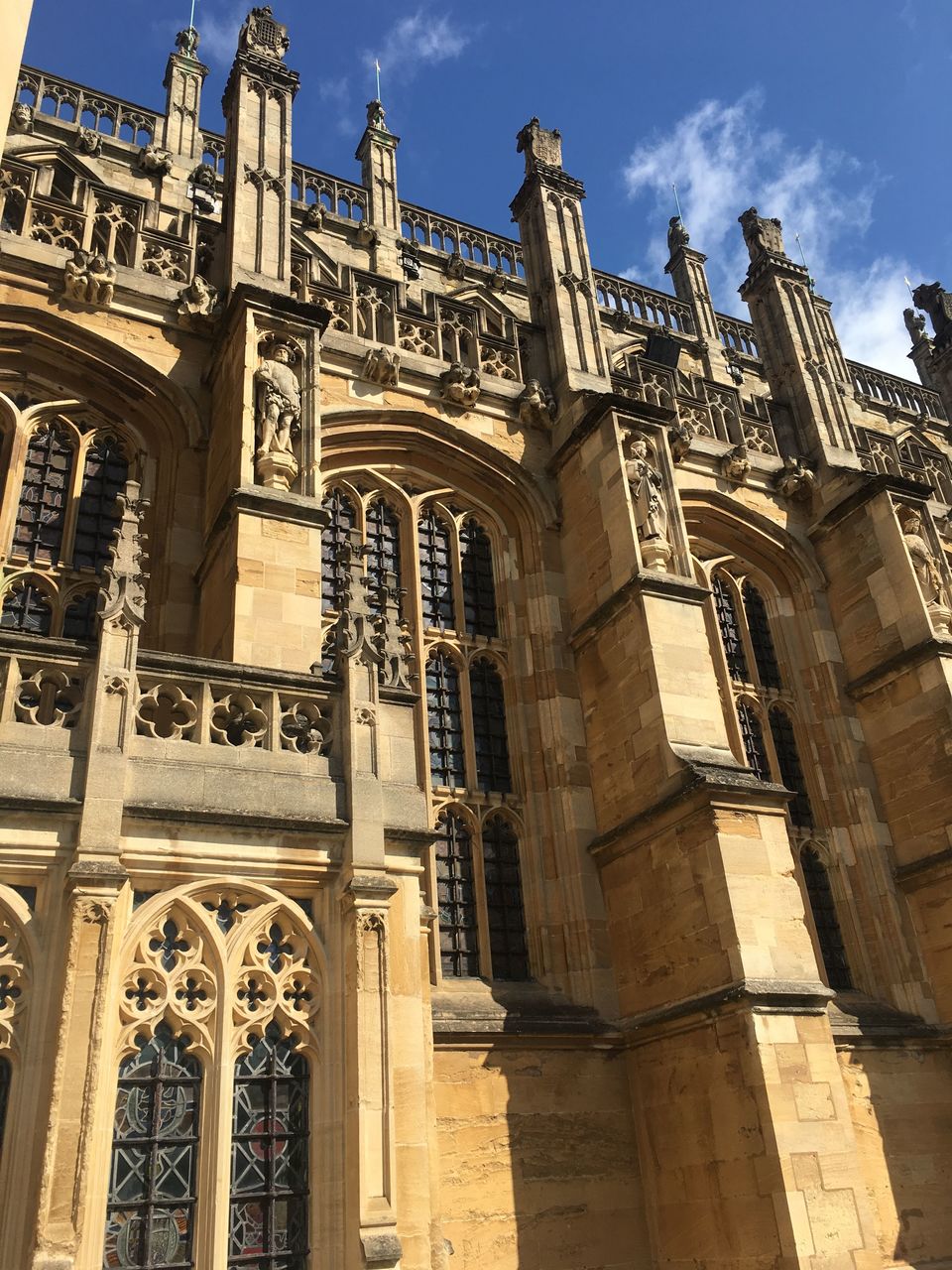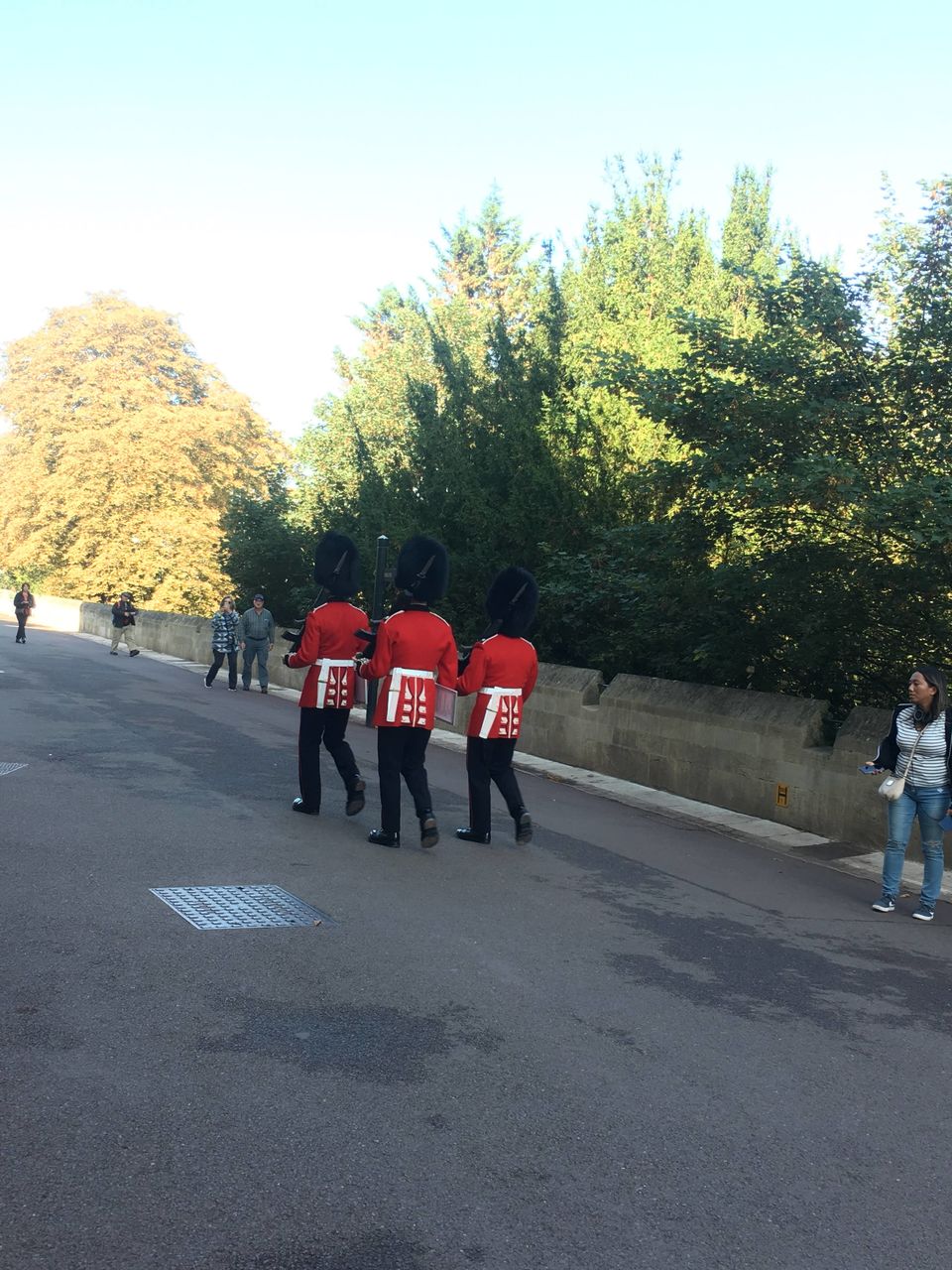 Destination 2: Roman Baths
It's amazing to see that these structures have survived so long. You get recorded tape phones to take around with you that explains each room and what to look for with a lot of historical facts. You can actually see the hot spring water bubbling up into a pool and then being channeled into one of the pools.
For me, more than roman baths the city of bath was fascinating. Old lime stone buildings still standing the test of time. It's a beautiful city. If I had time I would have stayed there for a night. I could imagine evening strolls in the city will be a wonderful experience for an old architecture sucker like me.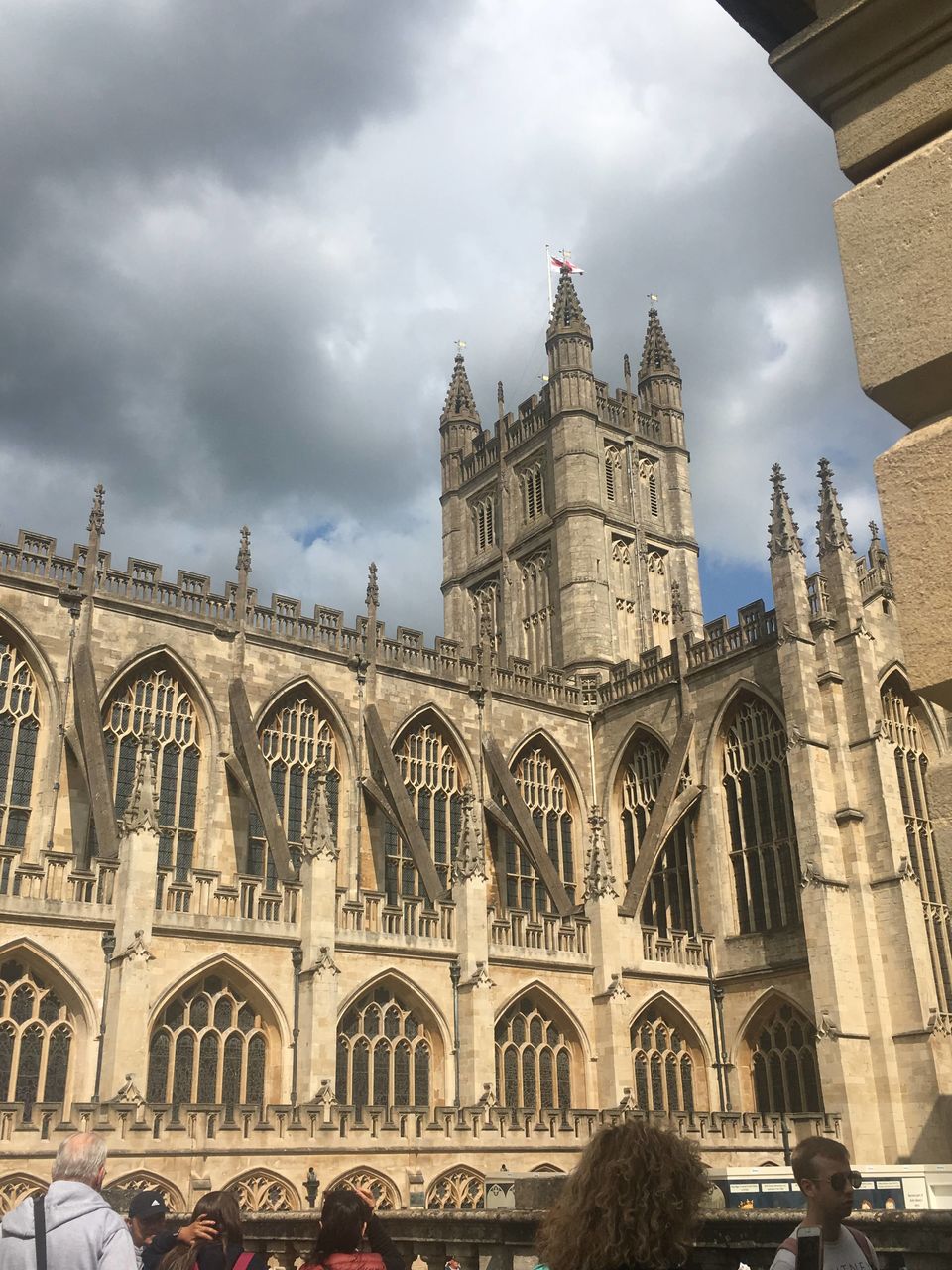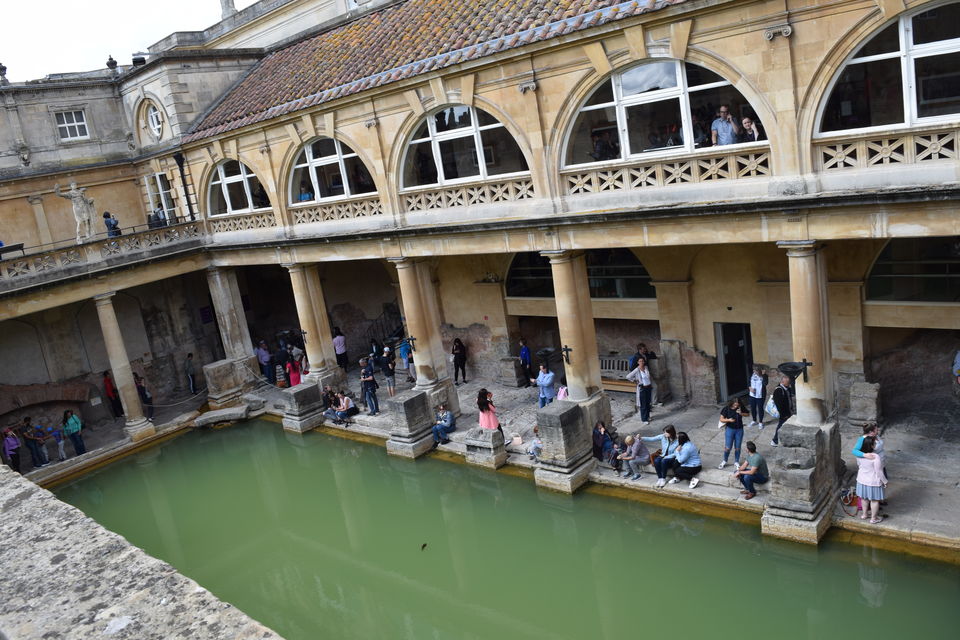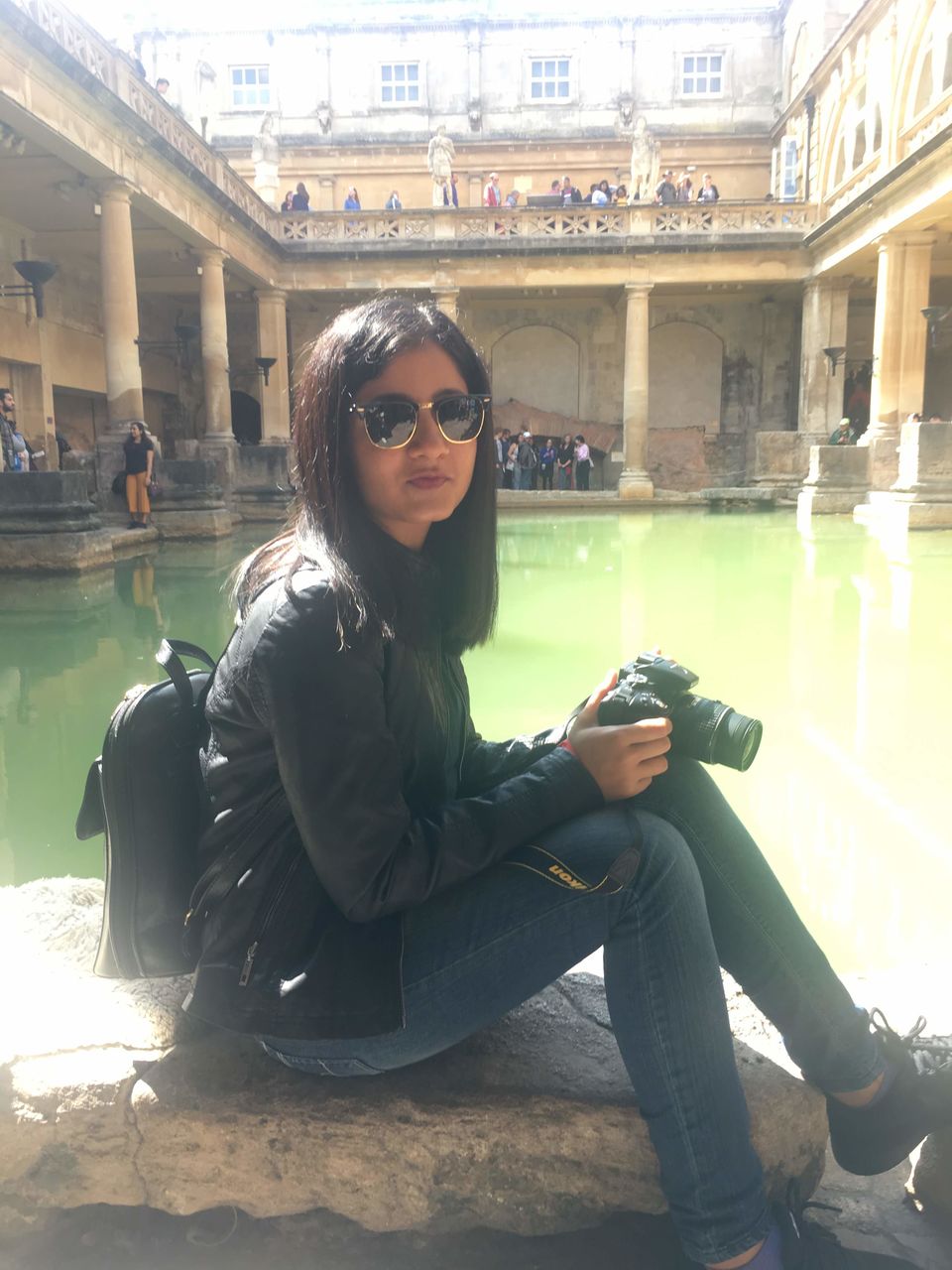 Destination 3: Stonehenge
This is our last stop for the day – The World Heritage property, Stonehenge.
Read about Stonehenge before going there. Stonehenge is the most architecturally sophisticated prehistoric stone circle in the world. It is a very impressive prehistoric megalithic on account of the sheer size of its megaliths, the sophistication of its concentric plan and architectural design, the shaping of the stones - uniquely using both Wiltshire Sarsen sandstone and Pembroke Bluestone - and the precision with which it was built.
A mystery still holds true that how on earth those stones reached there??
There is a gift shop, restrooms and a restaurant.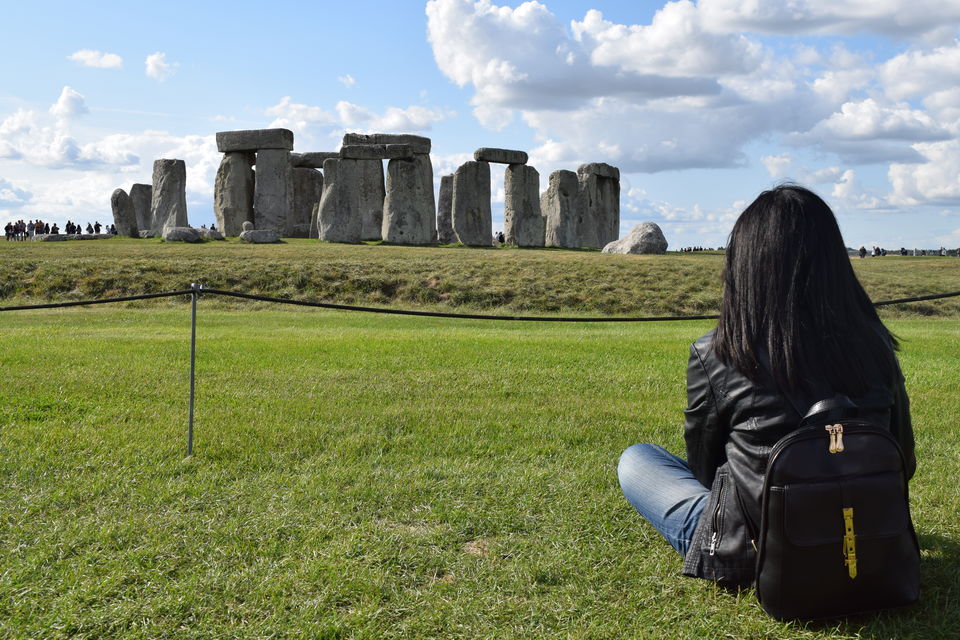 Destination 1: Tower of London
It was not a very good day for us weather wise. It rained but as they say British weather is famous for disappointing people. Always have rain jackets with you.
We took a map and did self-guided tour. There are many attraction points in the tower of London. My interest was in seeing Kohinoor. I really wanted to see how the stone looks like so, first thing we did was to go to see Jewels. Jewels so old, I couldn't even imagine in my dreams. The queue was about 40 mins long. We waited patiently to get into the building and then there it was "The Koh-i-noor". It's beautiful, one of the largest cut diamond in the world. Rest of the stuff is gold, silver, stones, you name it and they have it all.
After this we visited some other points of attractions in the tower. We got out when it was about to close. You can spend number of hours in the tower. It is huge and has so many things to see especially, for the history buffs.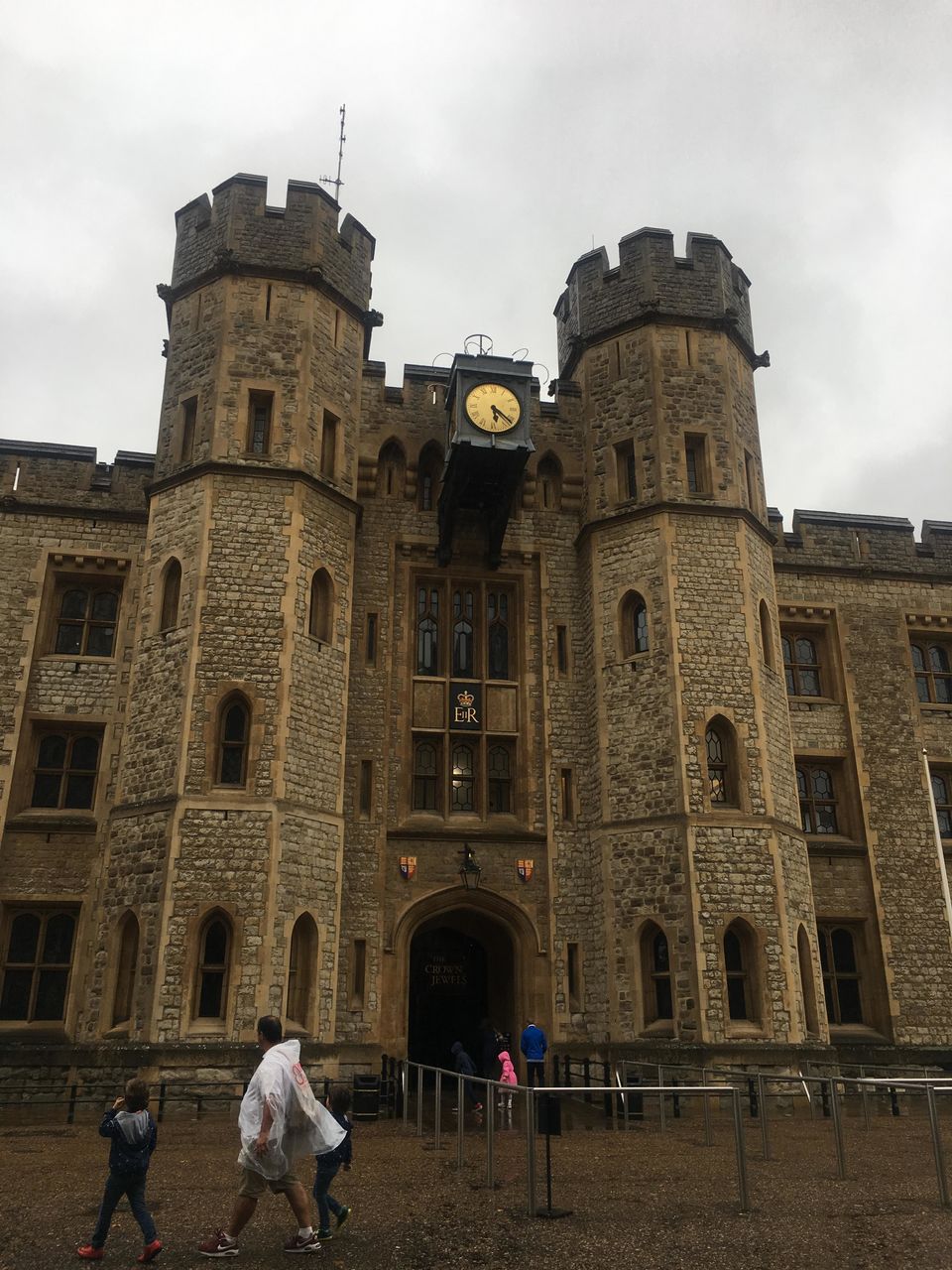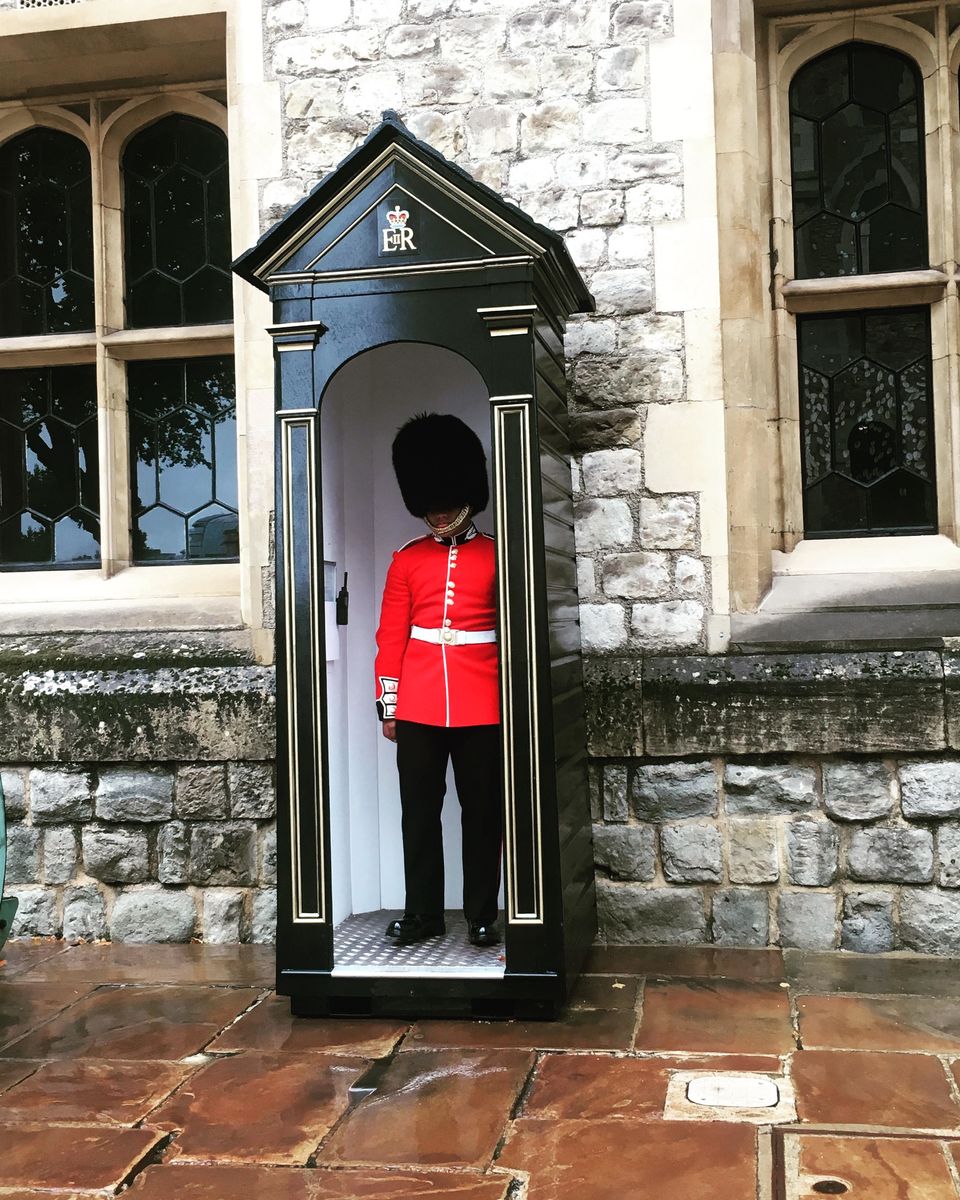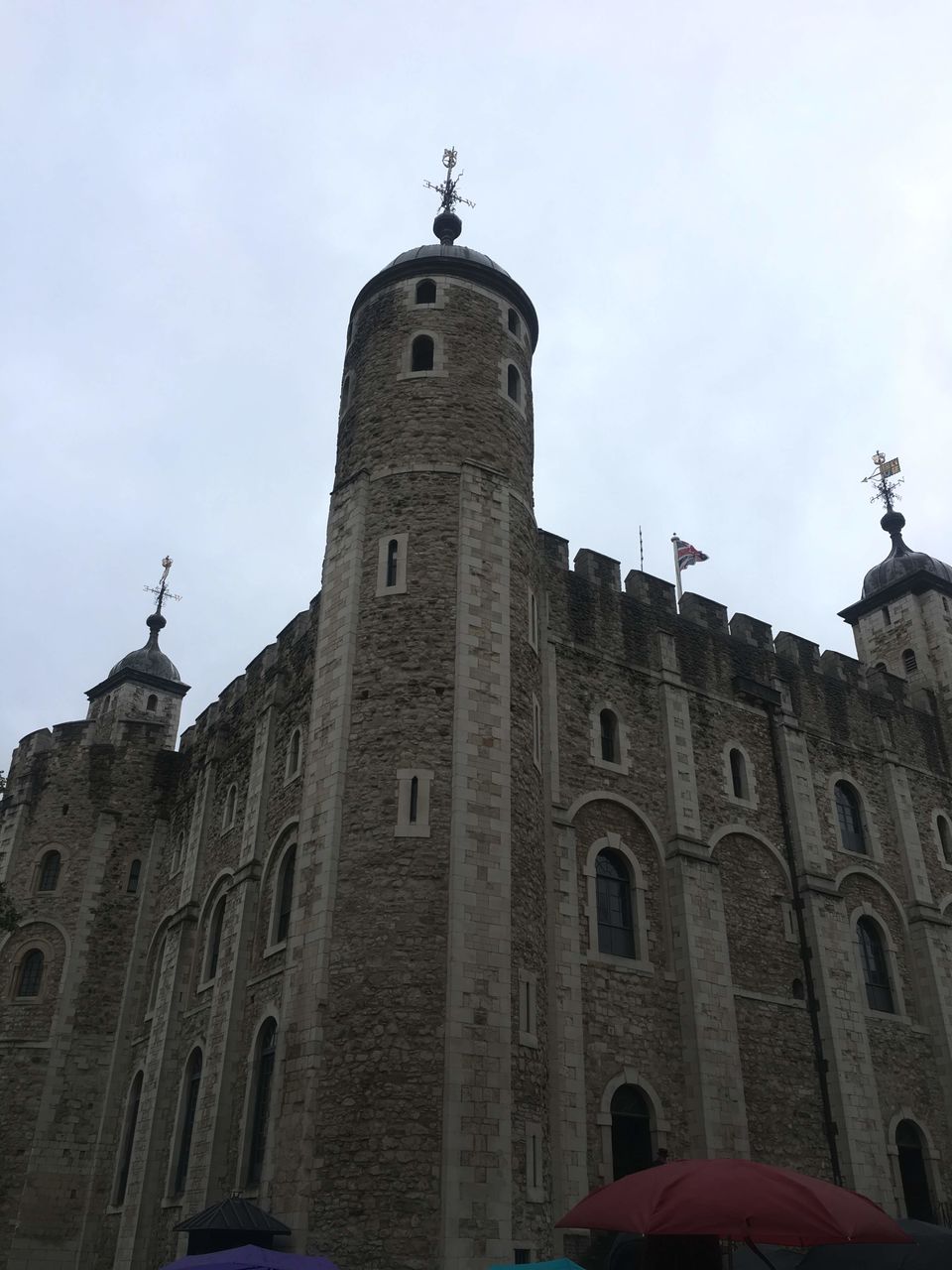 Destination 2: Tower Bridge
Then we went to see Tower bridge. Its walking distance from the Tower of London.
We had an awesome evening here.
Fun fact: It's Not Called London Bridge. There is a misconception about the name but in fact it is called tower bridge.
It's beautiful in the night.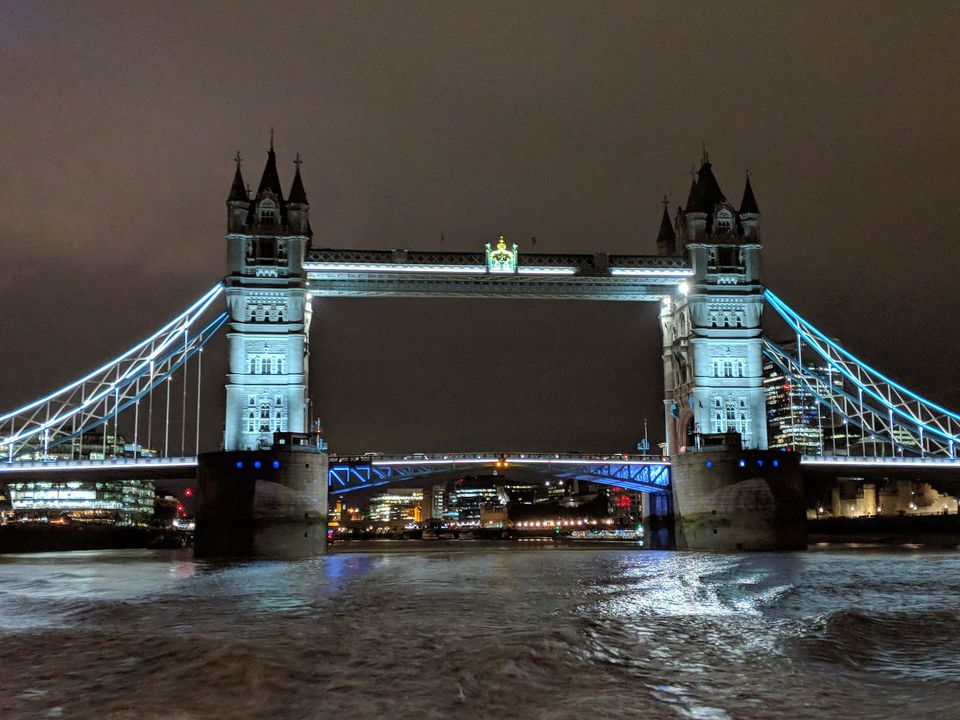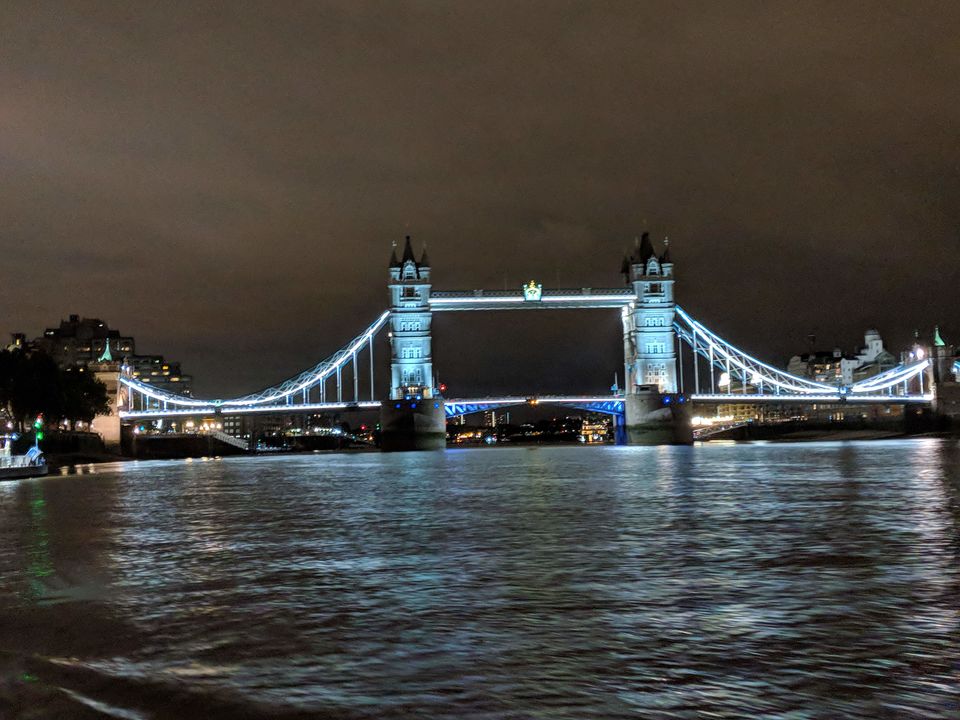 Notting hill carnival, Thames clipper, London eye
Tip: Always have Rain jacket and comfortable shoes.
Morning we went to see Notting hill Carnival. It is a crazy carnival, awesome costume, loud music, lots of dancing and drinking. It's a fun festival.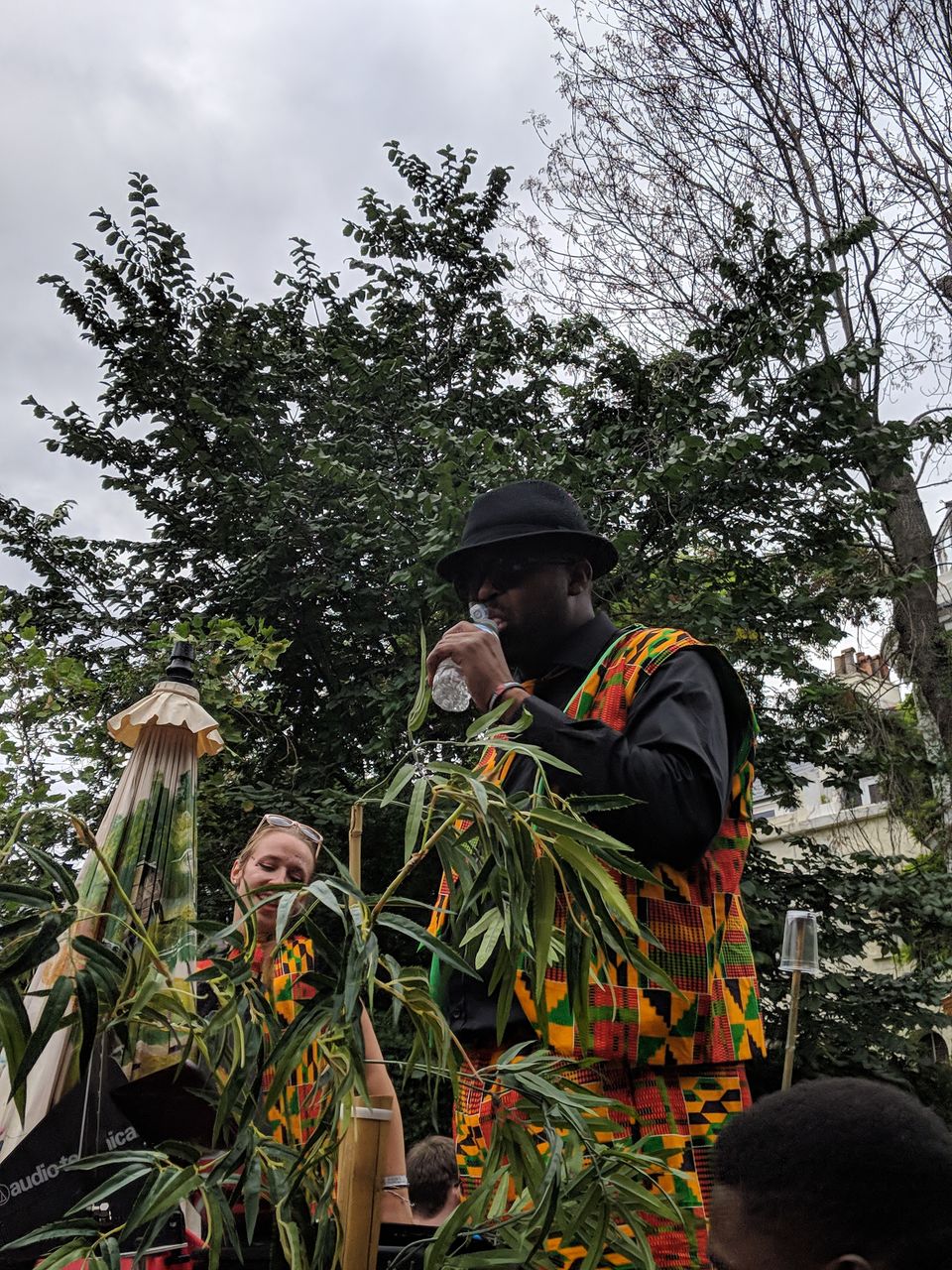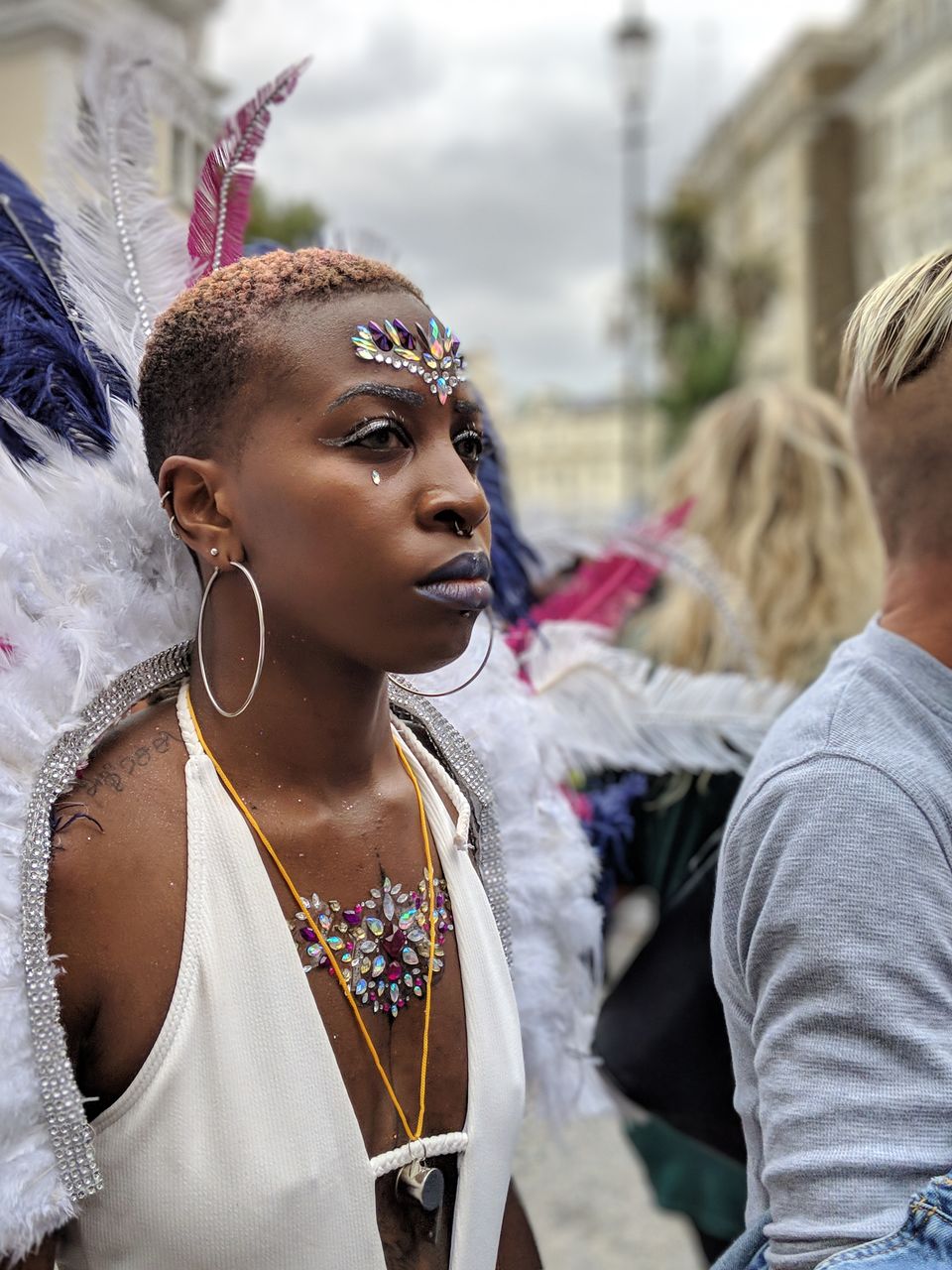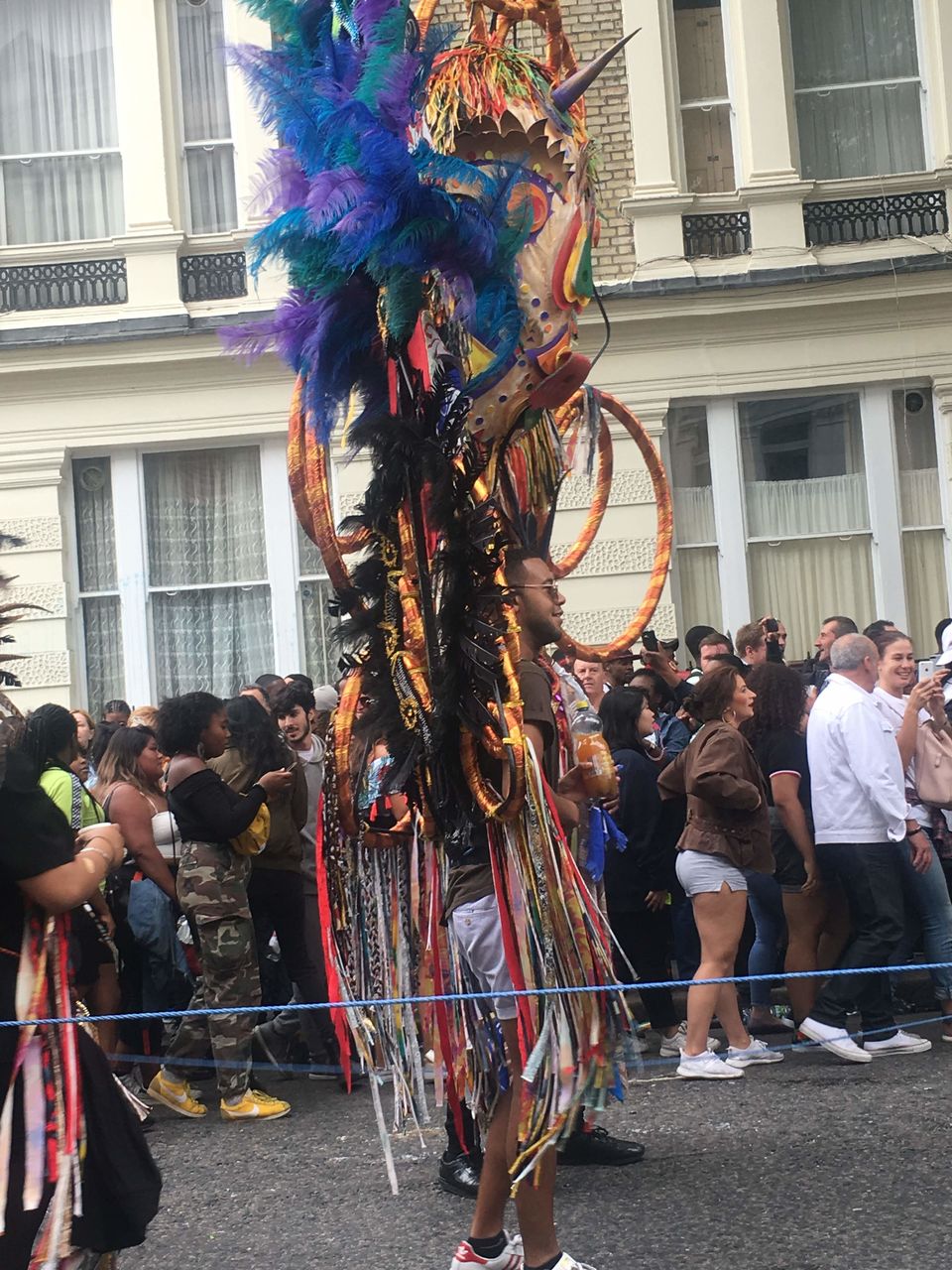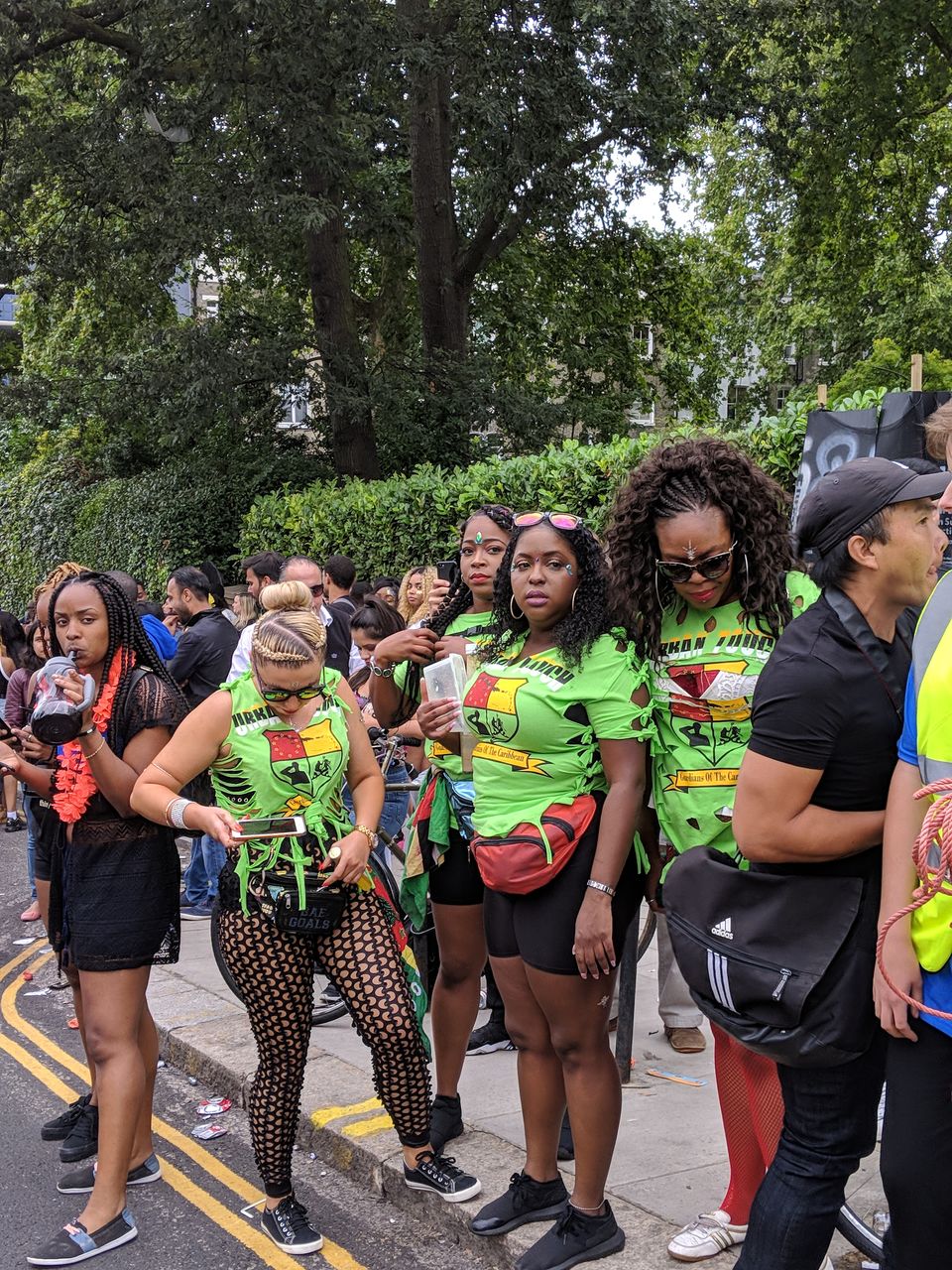 We then went to see London eye. I'd recommend taking the last slot for the London eye. London looks beautiful when it starts lighting up. What a view... I was in awe to see the balance between new and old.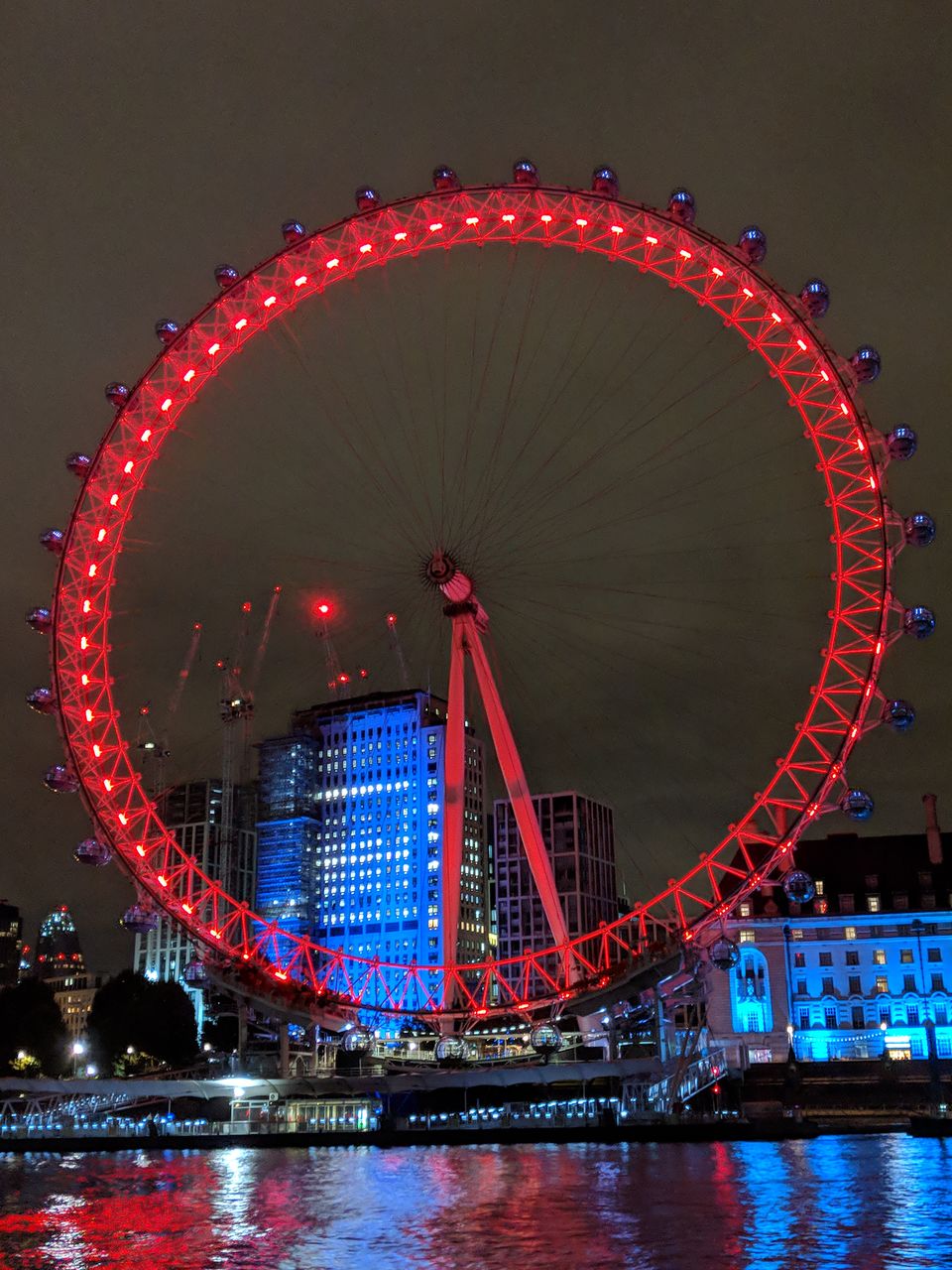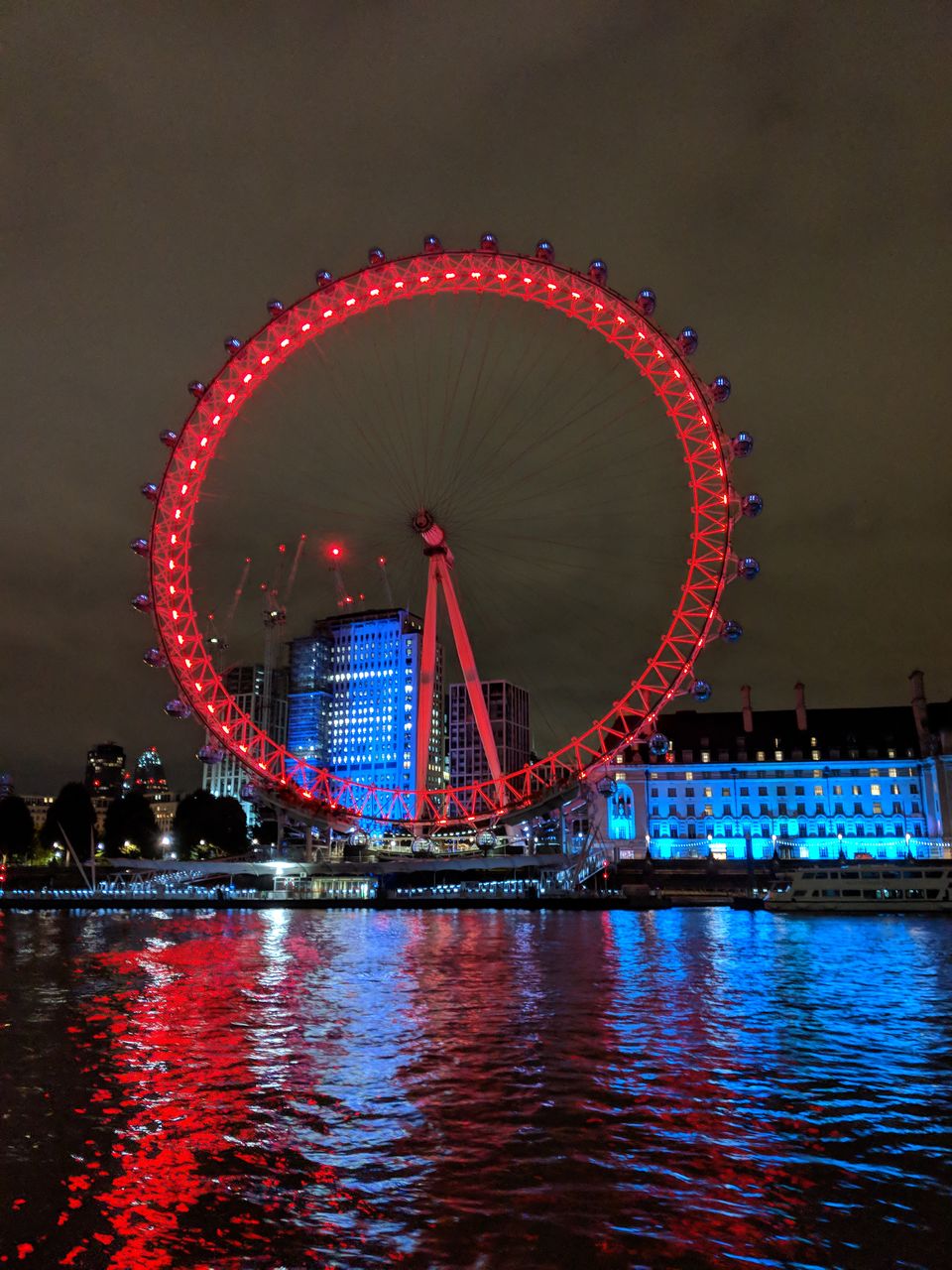 It is a 20-minute ride.
We were to go to Stratford for our stay so we took a ferry (Thames clipper) for a place in between the stations as the trains were crazy crowded because of the carnival. I got the best view of Tower bridge and London eye from the Thames clipper.
Destination 1: Edinburgh castle
We took a train from Stratford to Edinburgh. The journey is beautiful. You get to see a lot of small towns and cities during the journey.
After 4 hours, we reached Edinburgh. I do not have words to describe the beauty of this Gothic city. It has this weird charm that you just want to walk around and soak in everything. There is this cute little downtown. After checking into our Airbnb, we went straight to the castle. As you know by now, I am a sucker for castles and old buildings. Edinburgh Castle is a world-famous icon of Scotland and part of the Old and New Towns of Edinburgh's World Heritage Site. It is worth a visit even on a rainy day. I loved it!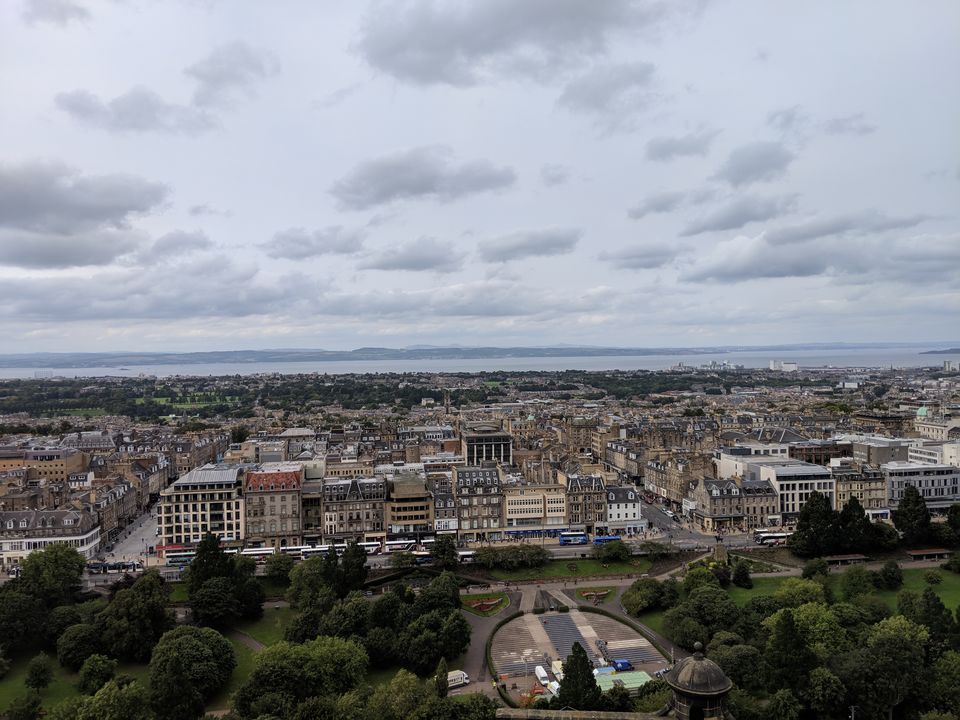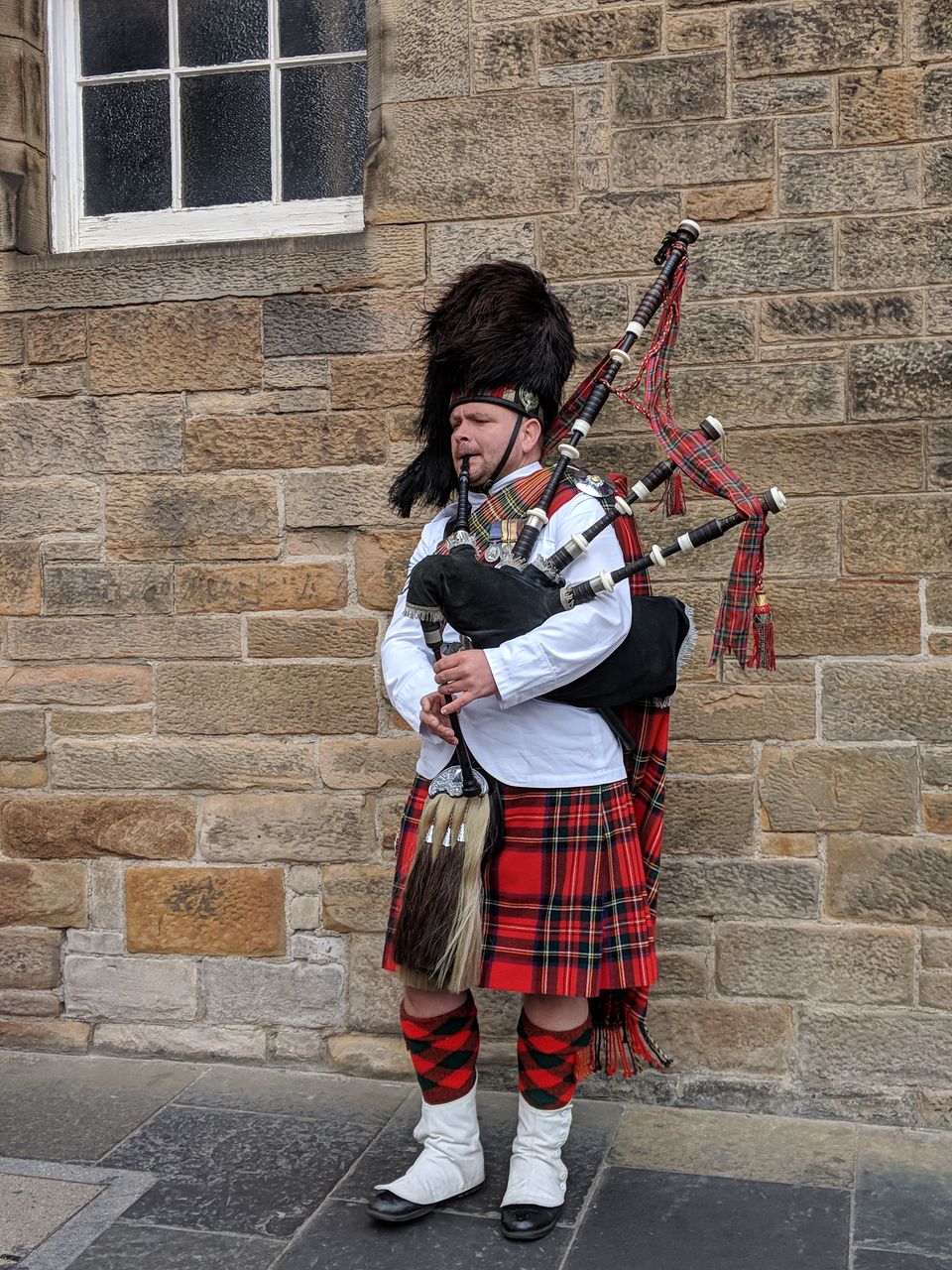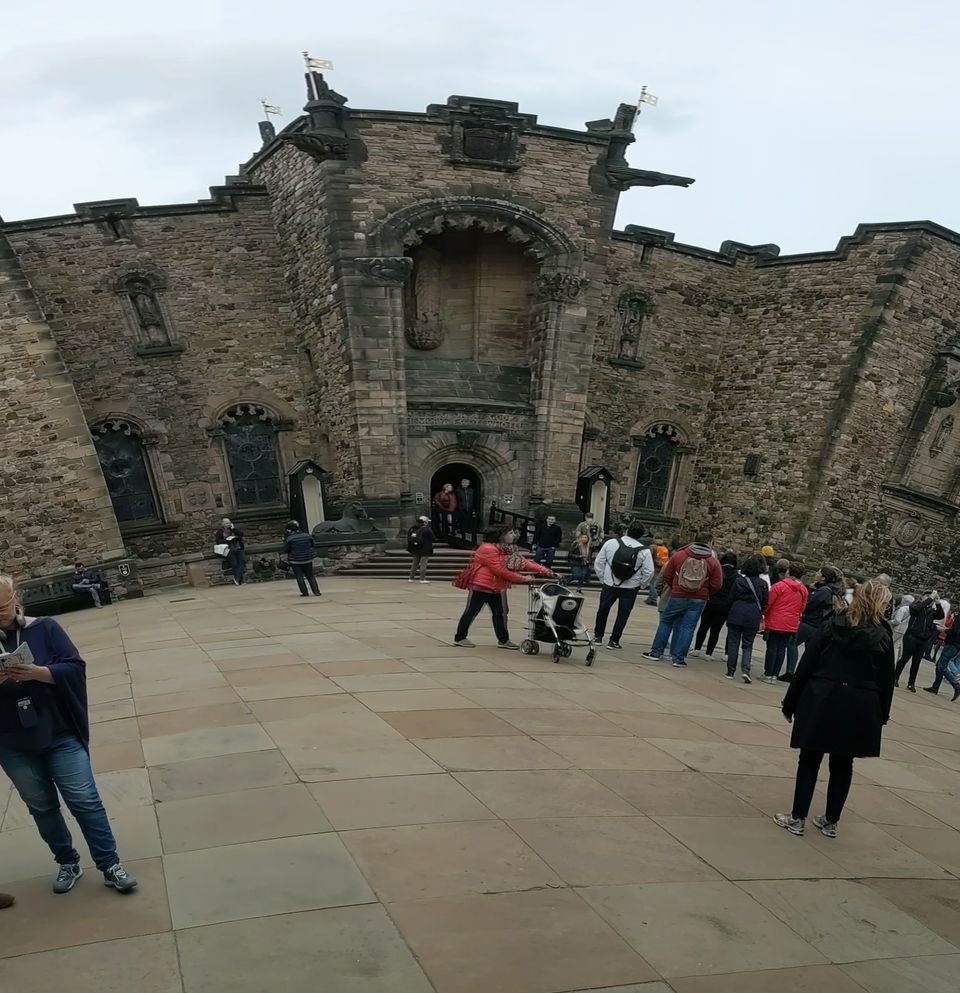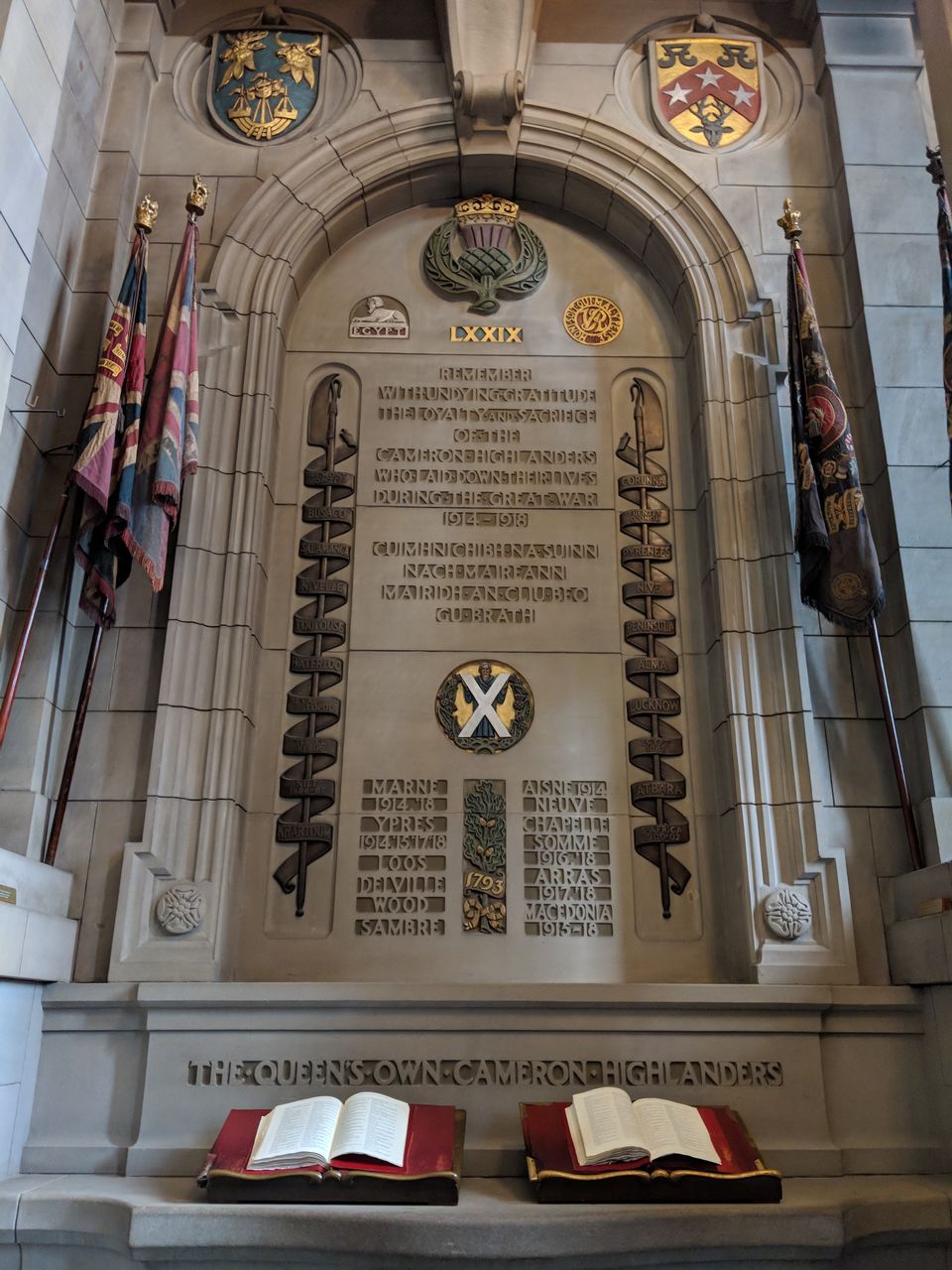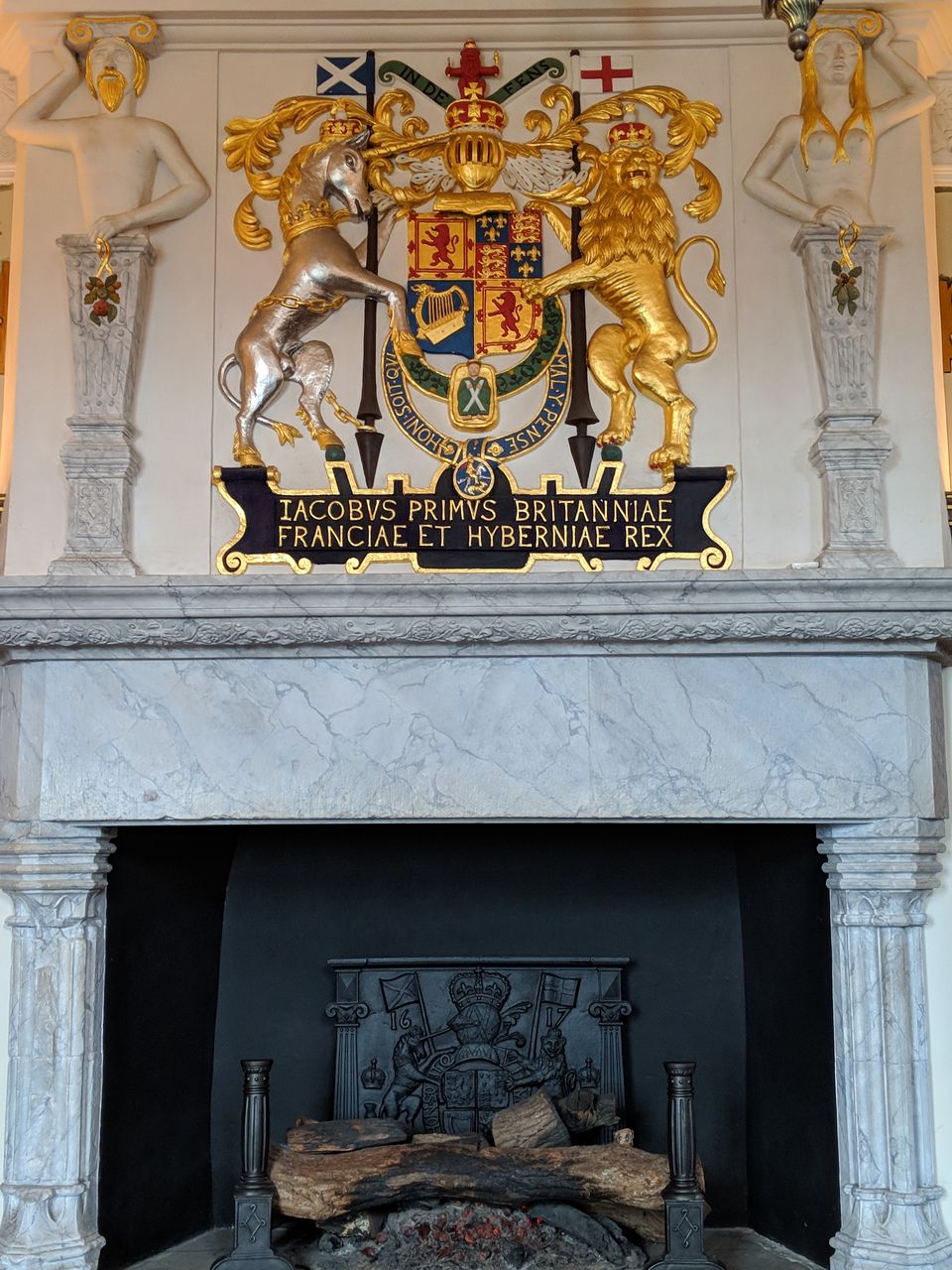 Destination 2: Scotch Tour
When in Scotland, drink scotch!
I totally made this up for my benefit. We went on a scotch tour after the castle. I am not a scotch drinker myself but cheers to gaining new insights and having new experiences.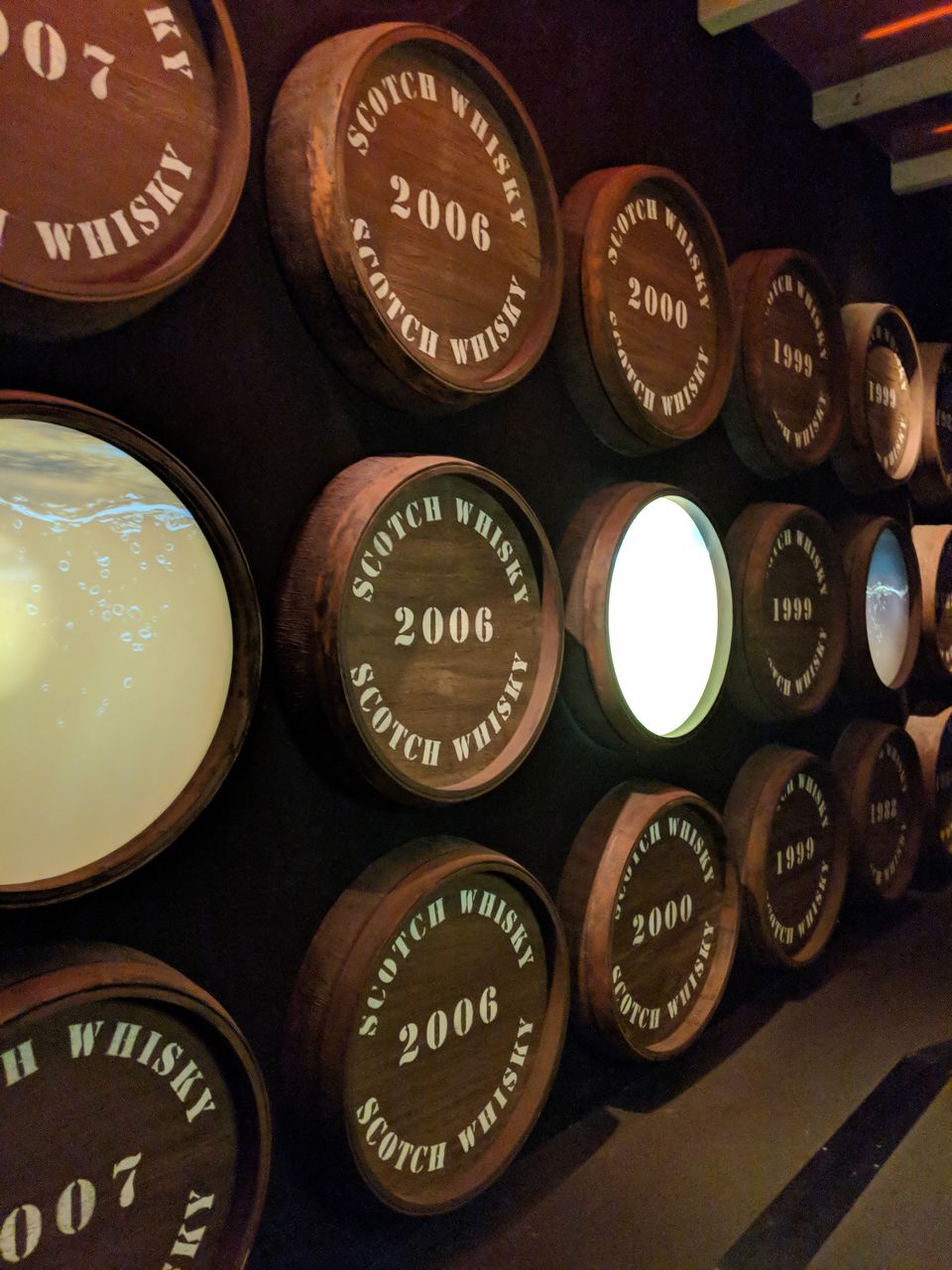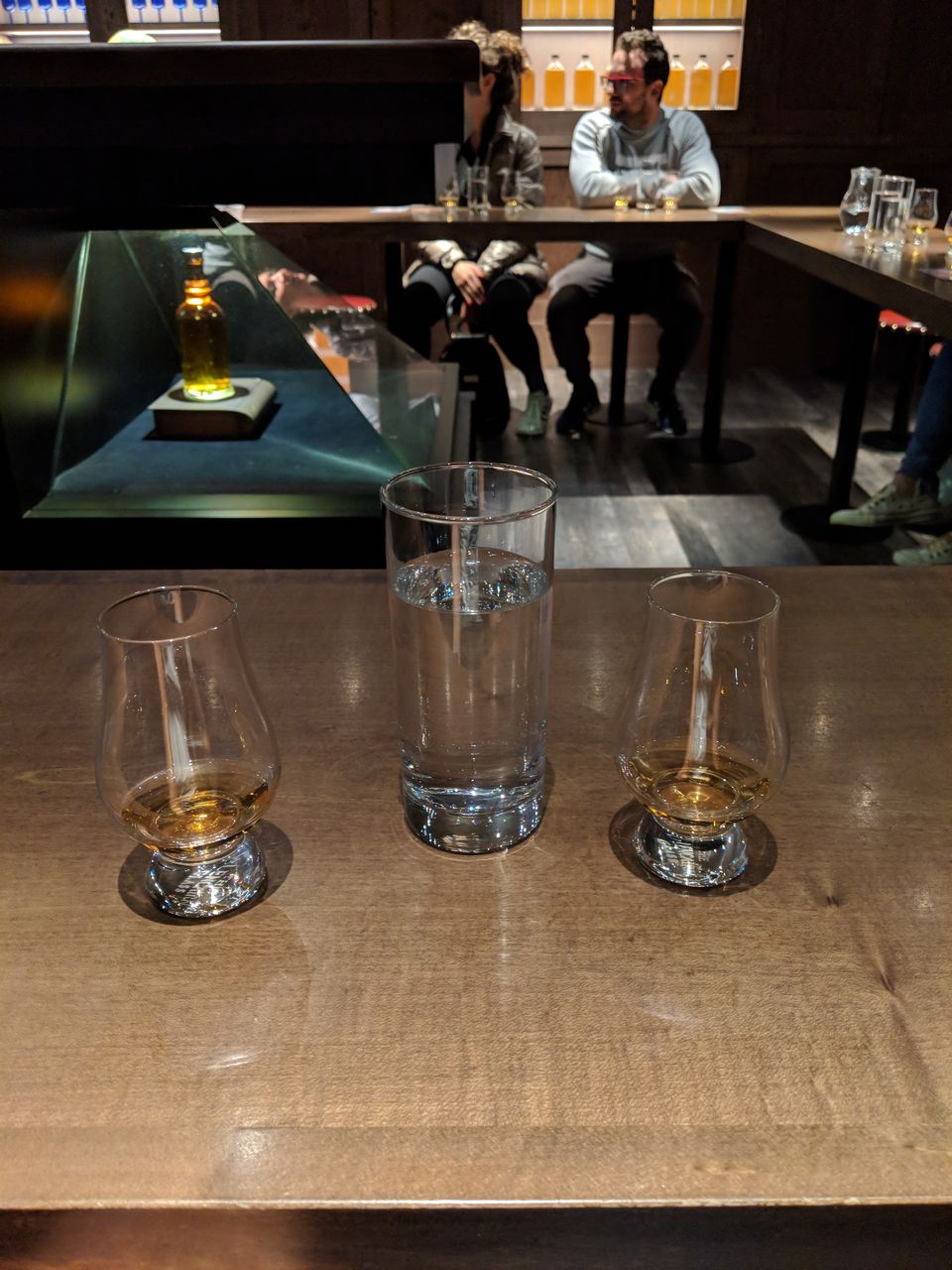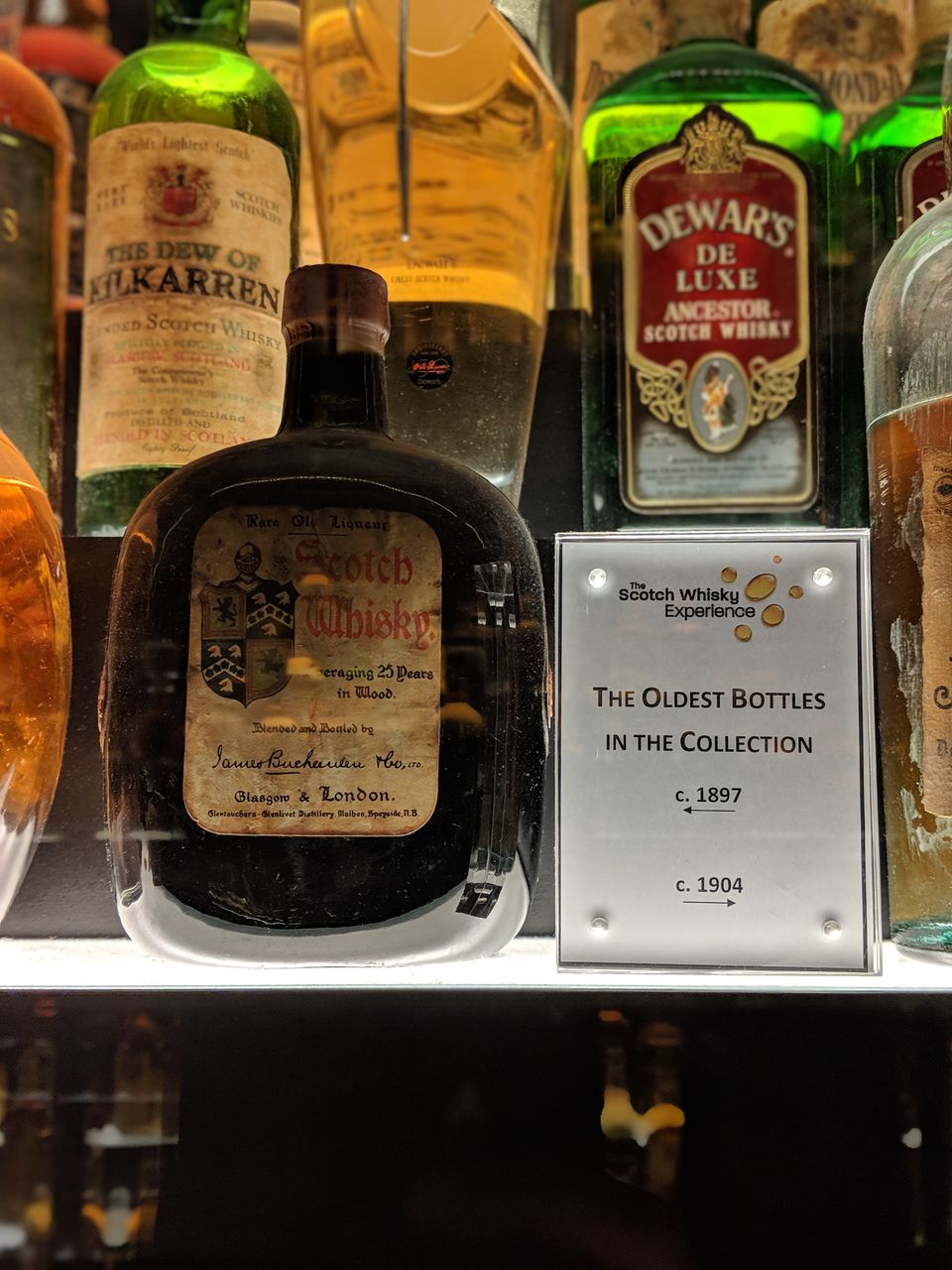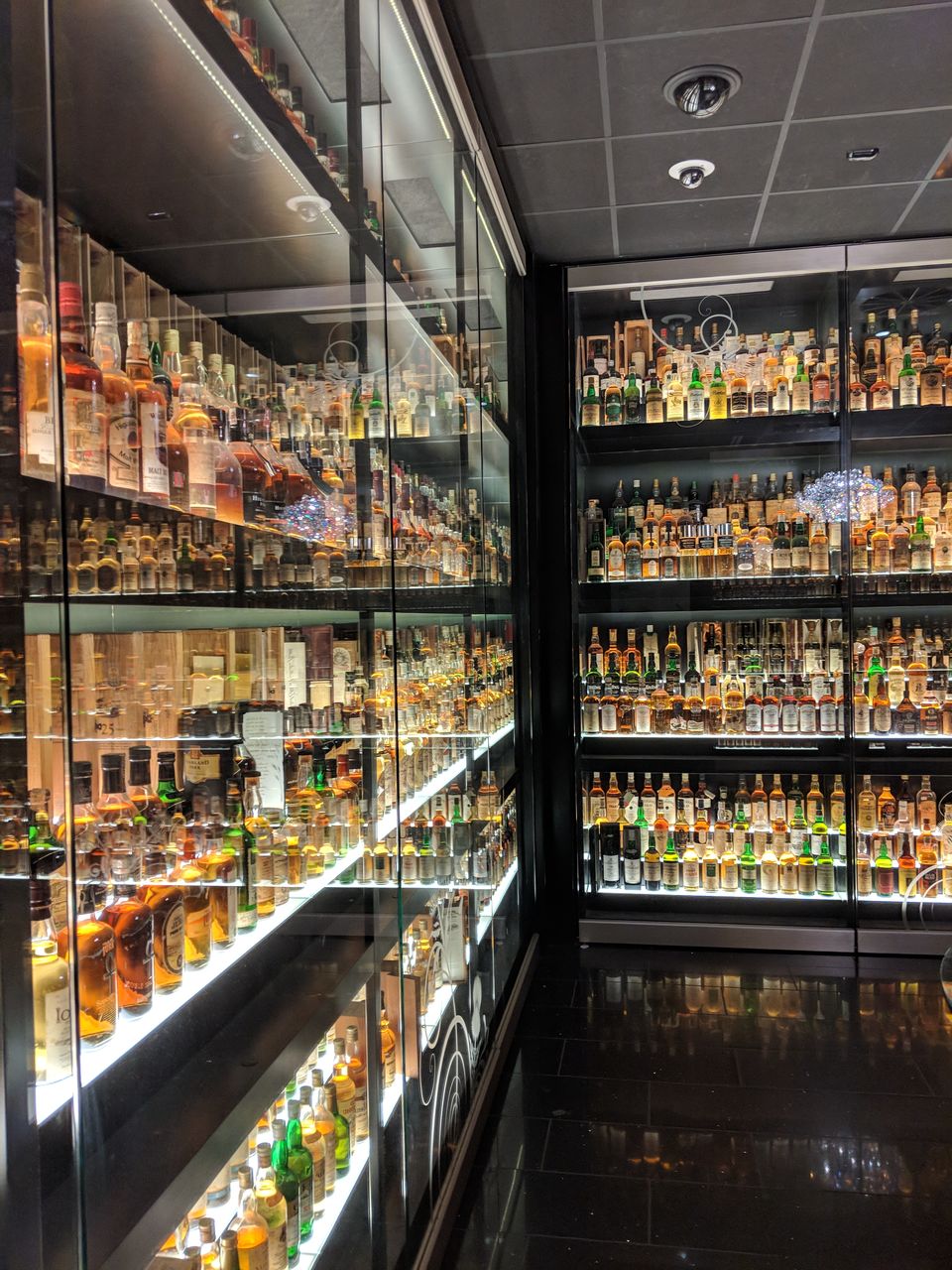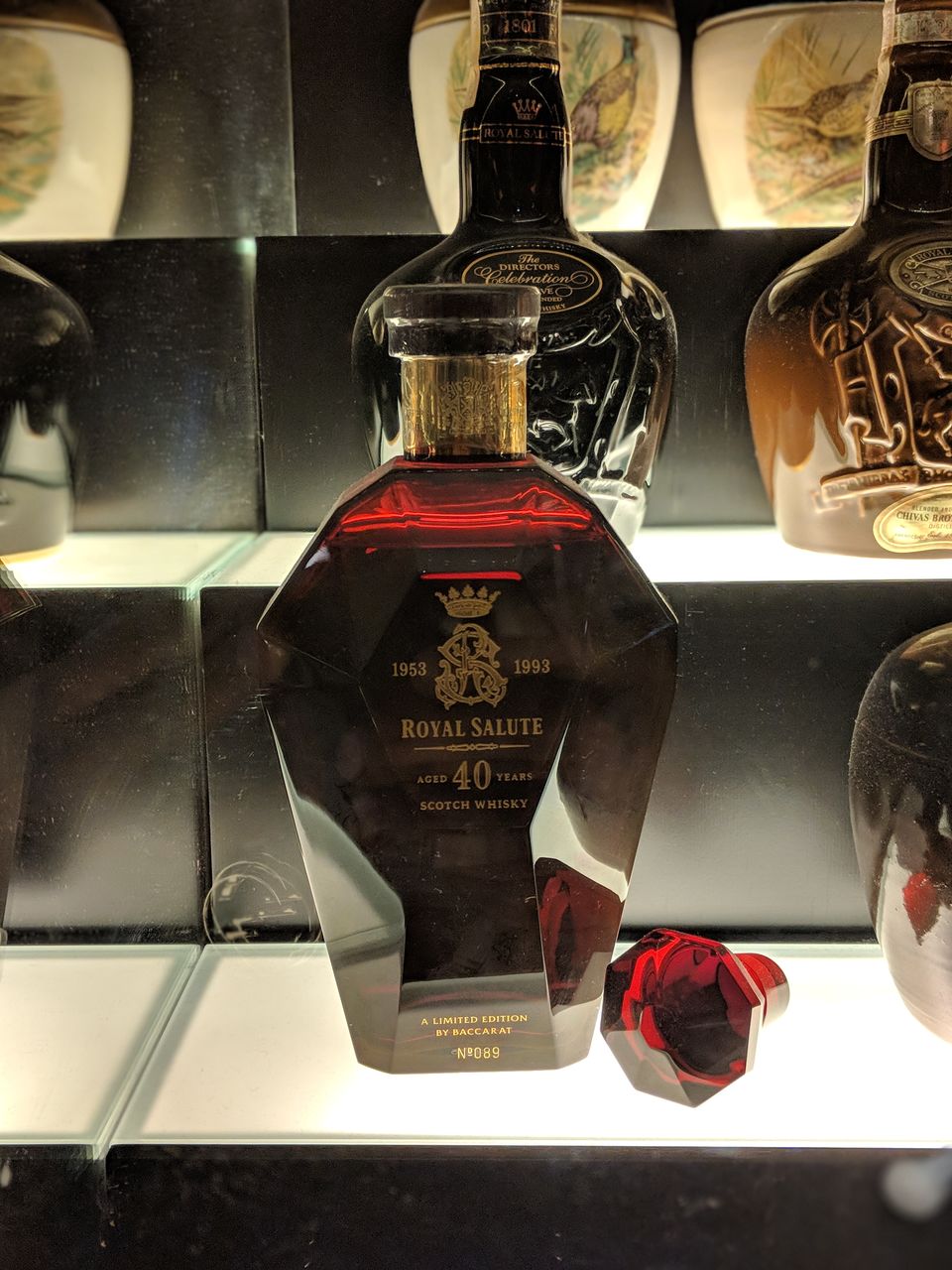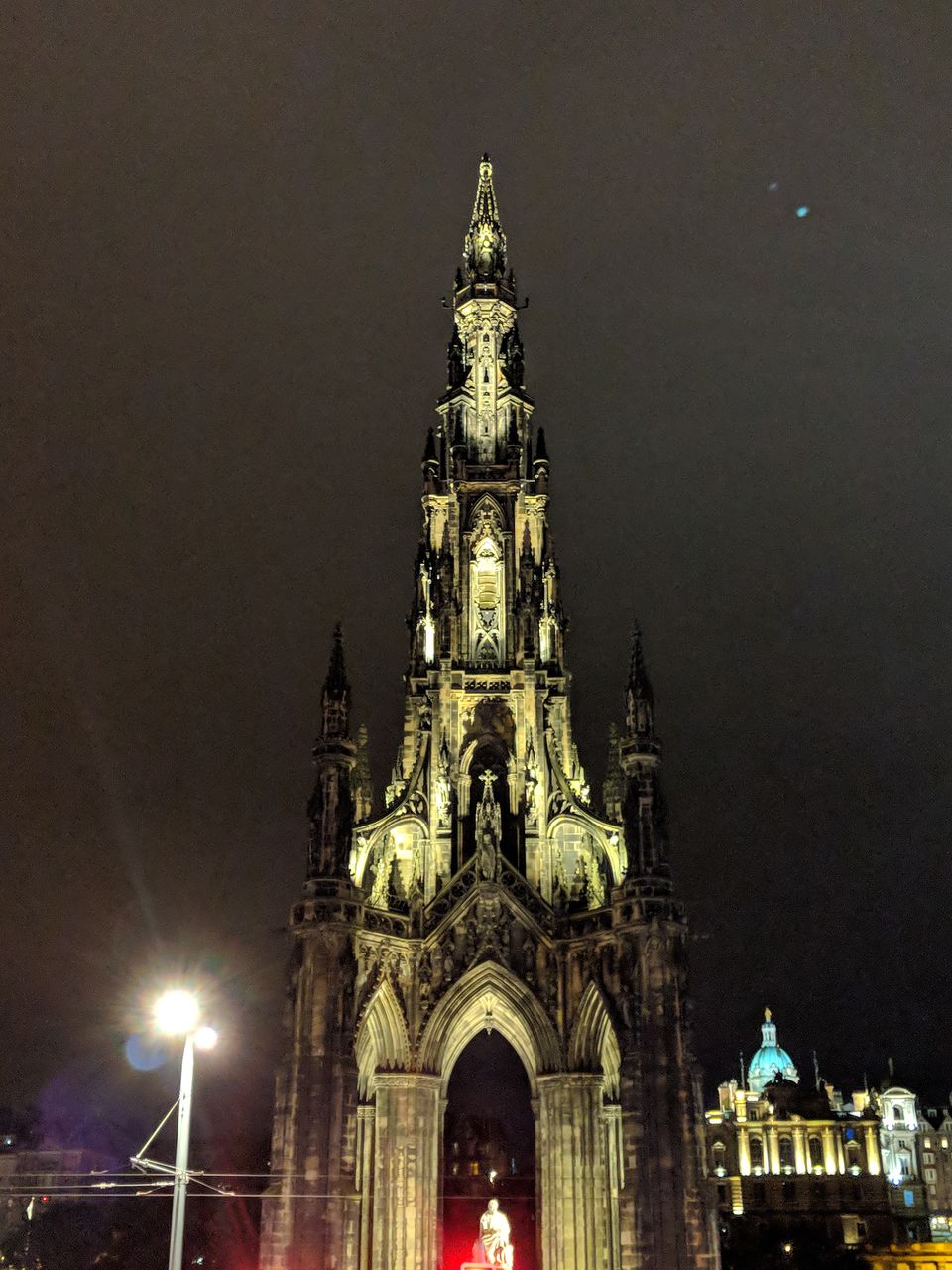 Destination 1: Inverness
So, there is this city called Inverness. Long long time ago in a lake called Loch Ness somebody saw a monster which is called Nessie monster. People go on the lake tour to hear the scary monster story and have a little fictitious fun. More than the monster, this Scottish town. O My Gosh!! This town is so pretty. Watching the Sunset from there was the best memory of all.
Tip: Make sure to eat sticky toffee pudding.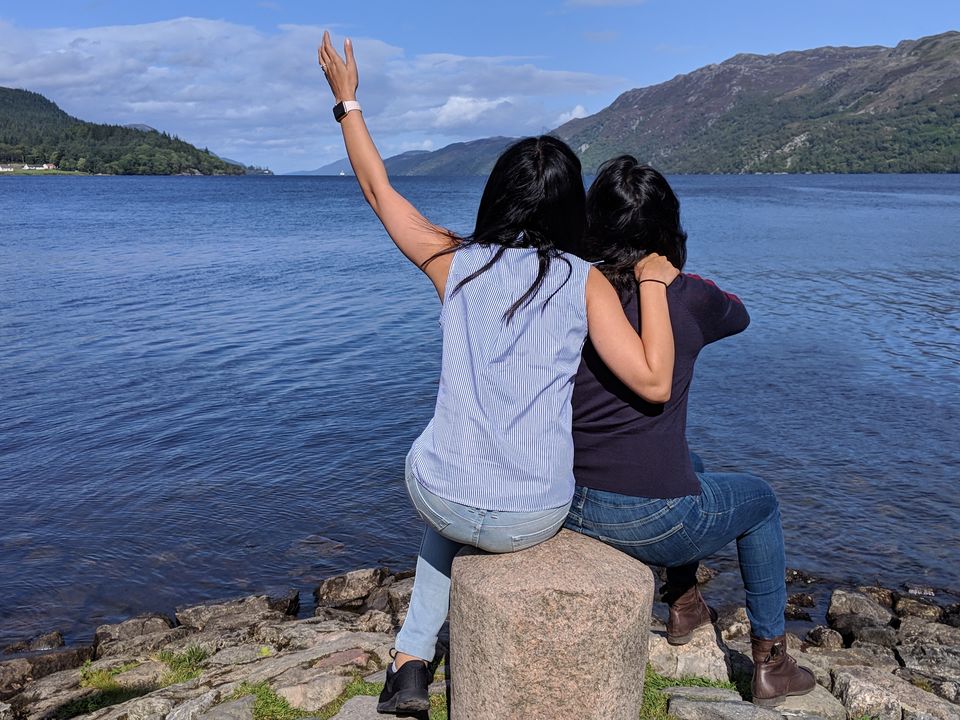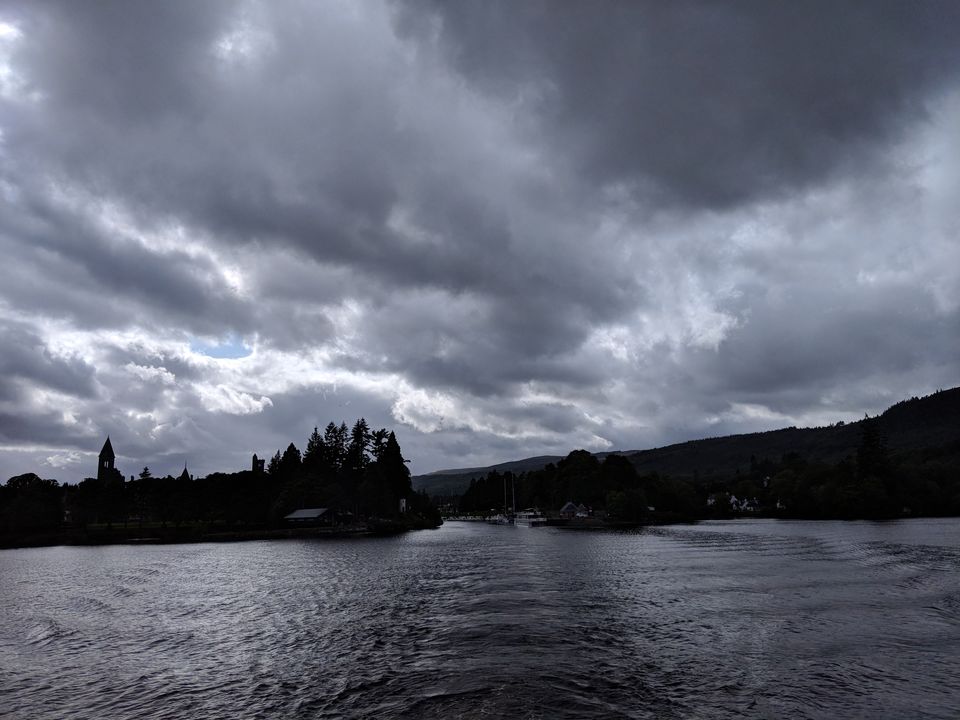 Arthur's seat
To get a feel of Edinburgh, this is a must hike, and in all weathers!!
You can walk all the way, or take a car most of the way up and walk the last 300 meters, but even that needs some fitness. Round trip will take about 1 -1.5 hours.
The views on a clear day are fantastic, down the coast and all over the city.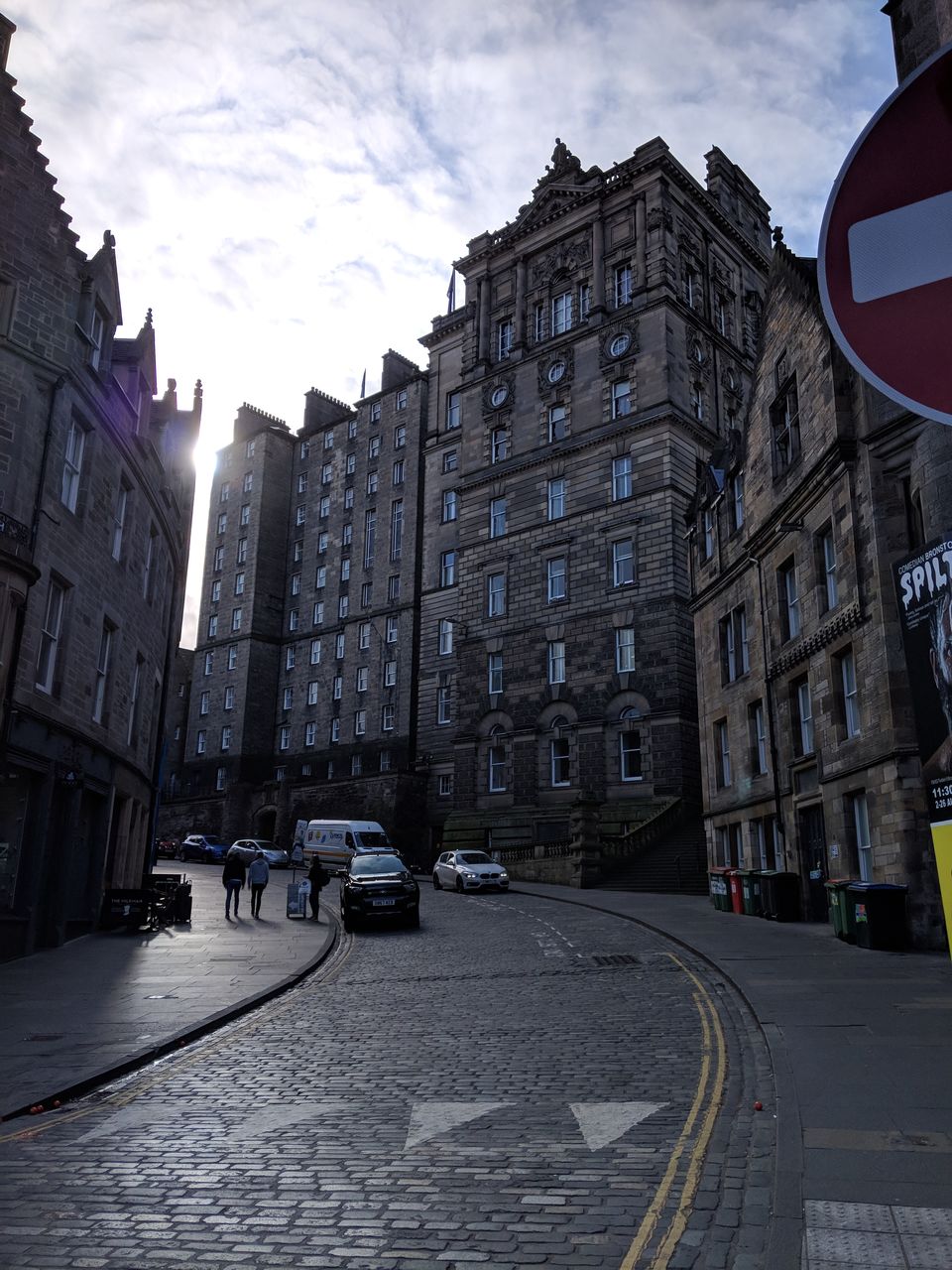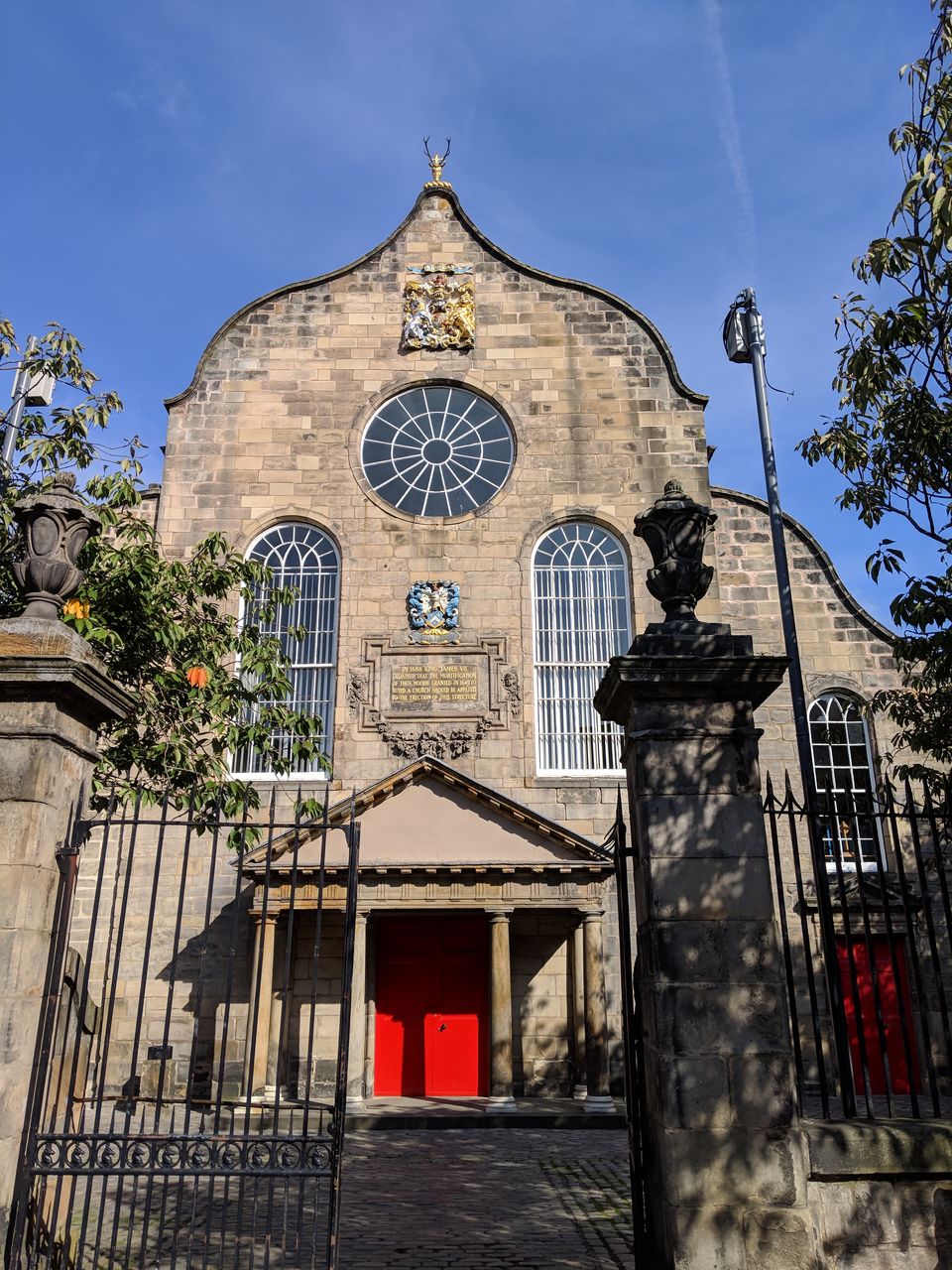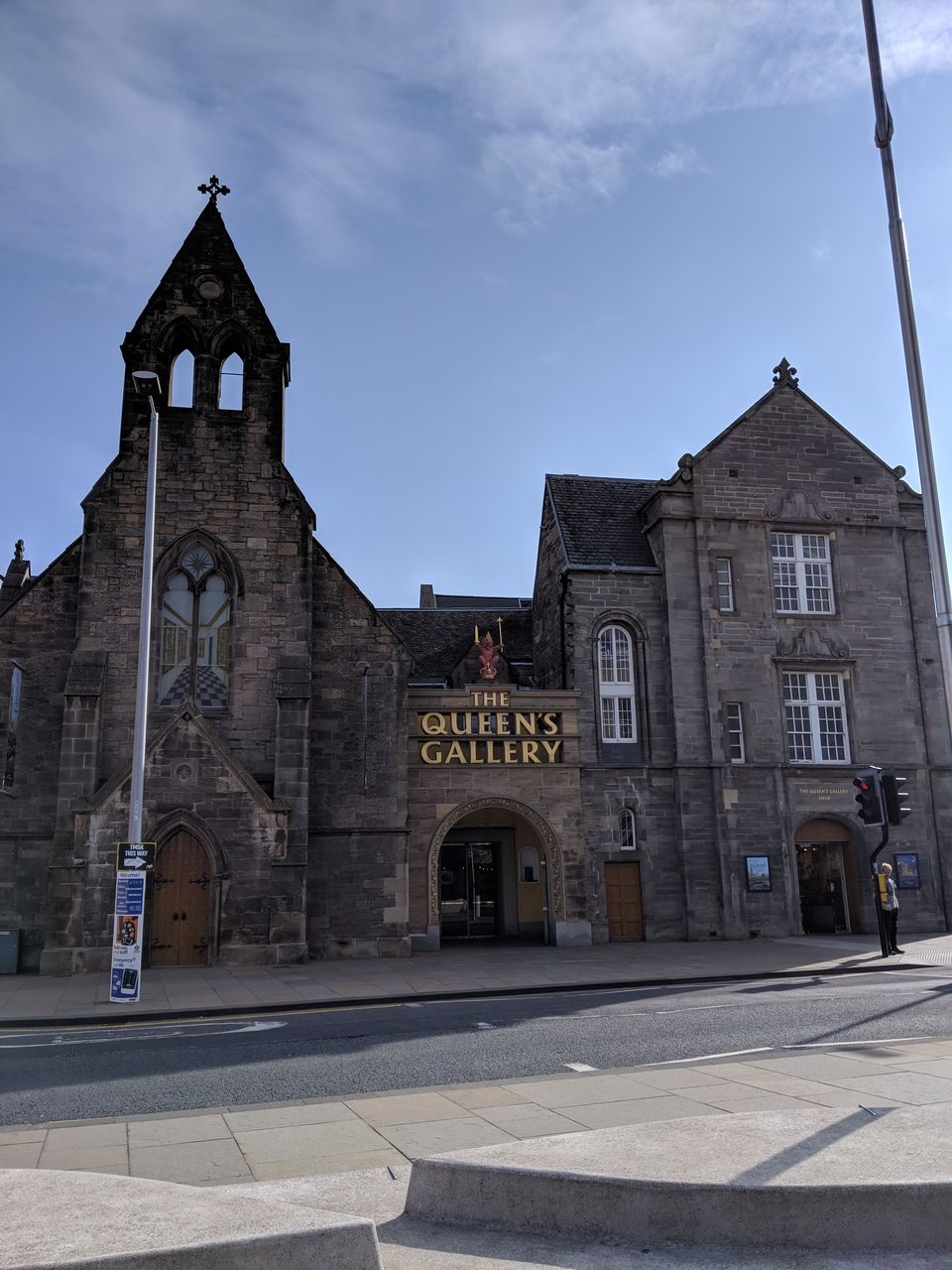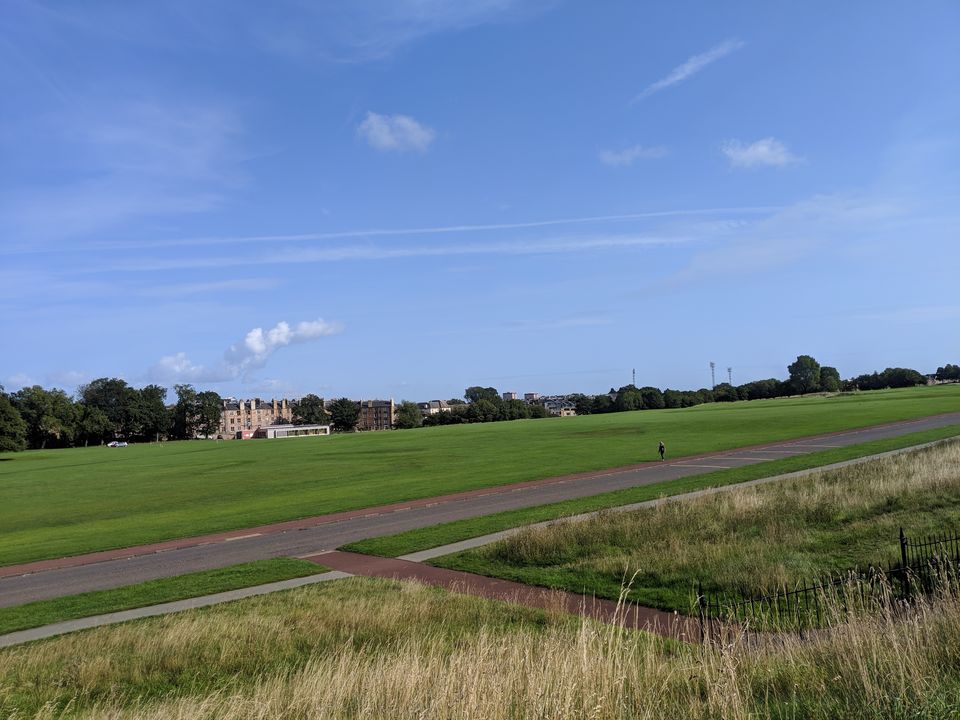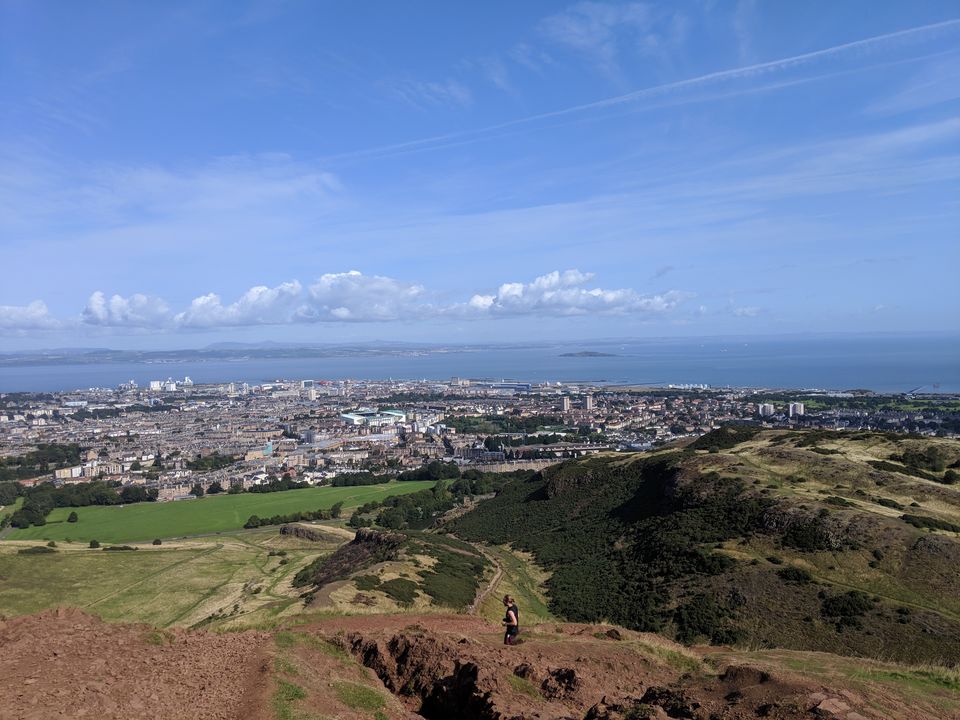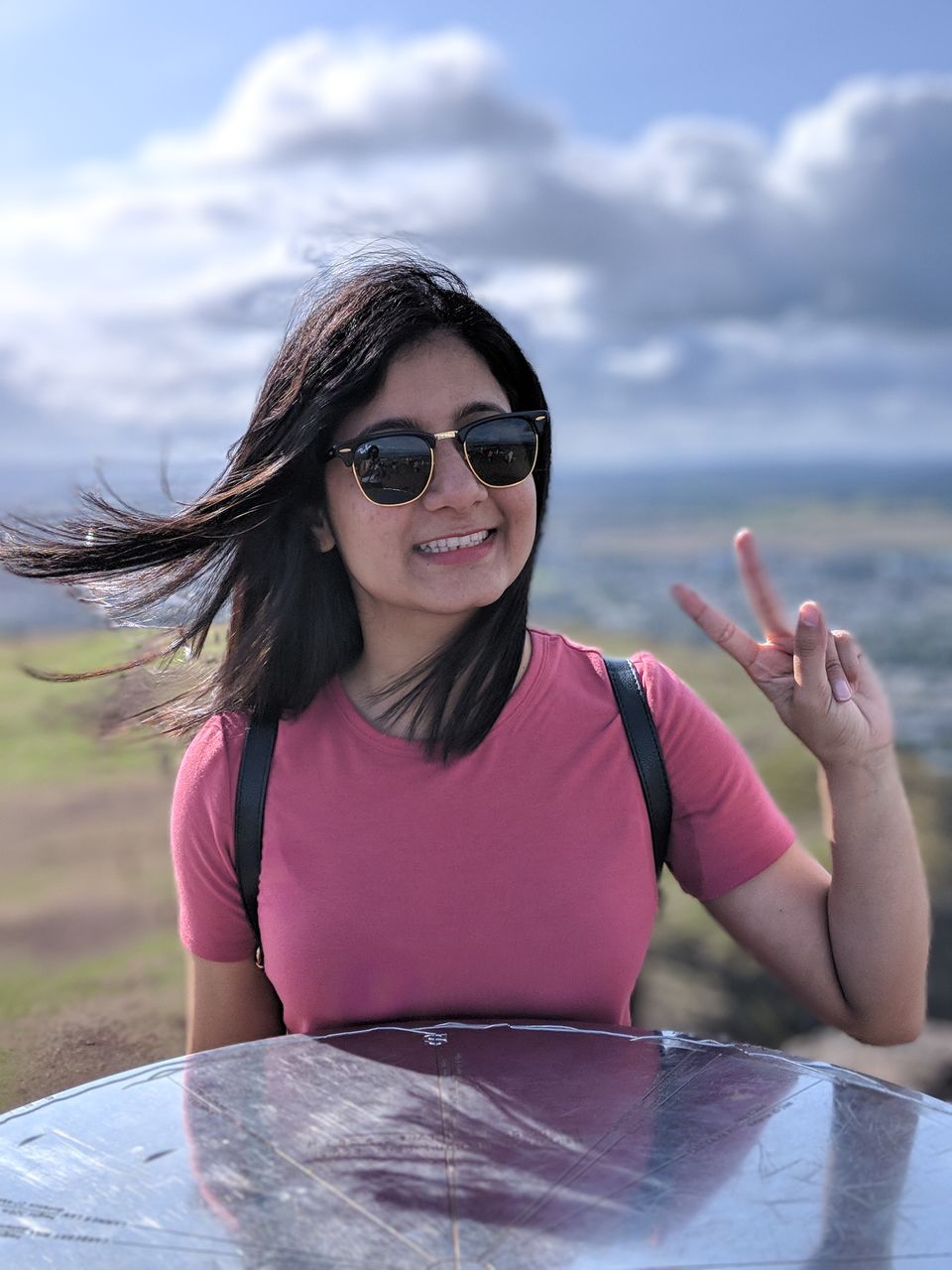 We had our train back to Stratford at 1:30PM. We got back from Arthur's seat by 12, had our lunch at Dhishoom and started our journey back.
Madam Tussaud's is overrated in my opinion. Taking pictures with Wax figures isn't something interesting to me. We went there, spent some time and moved to our next destination.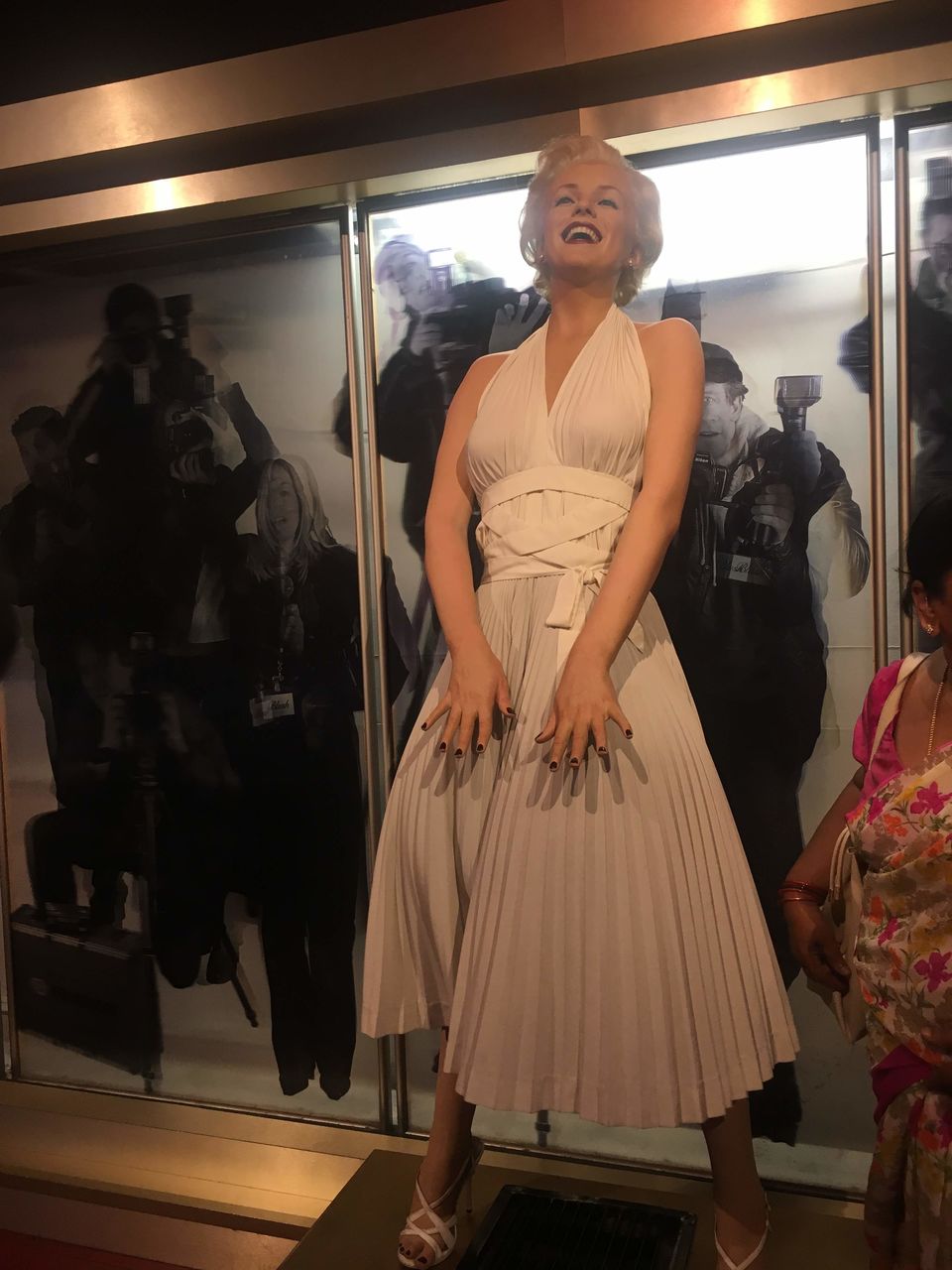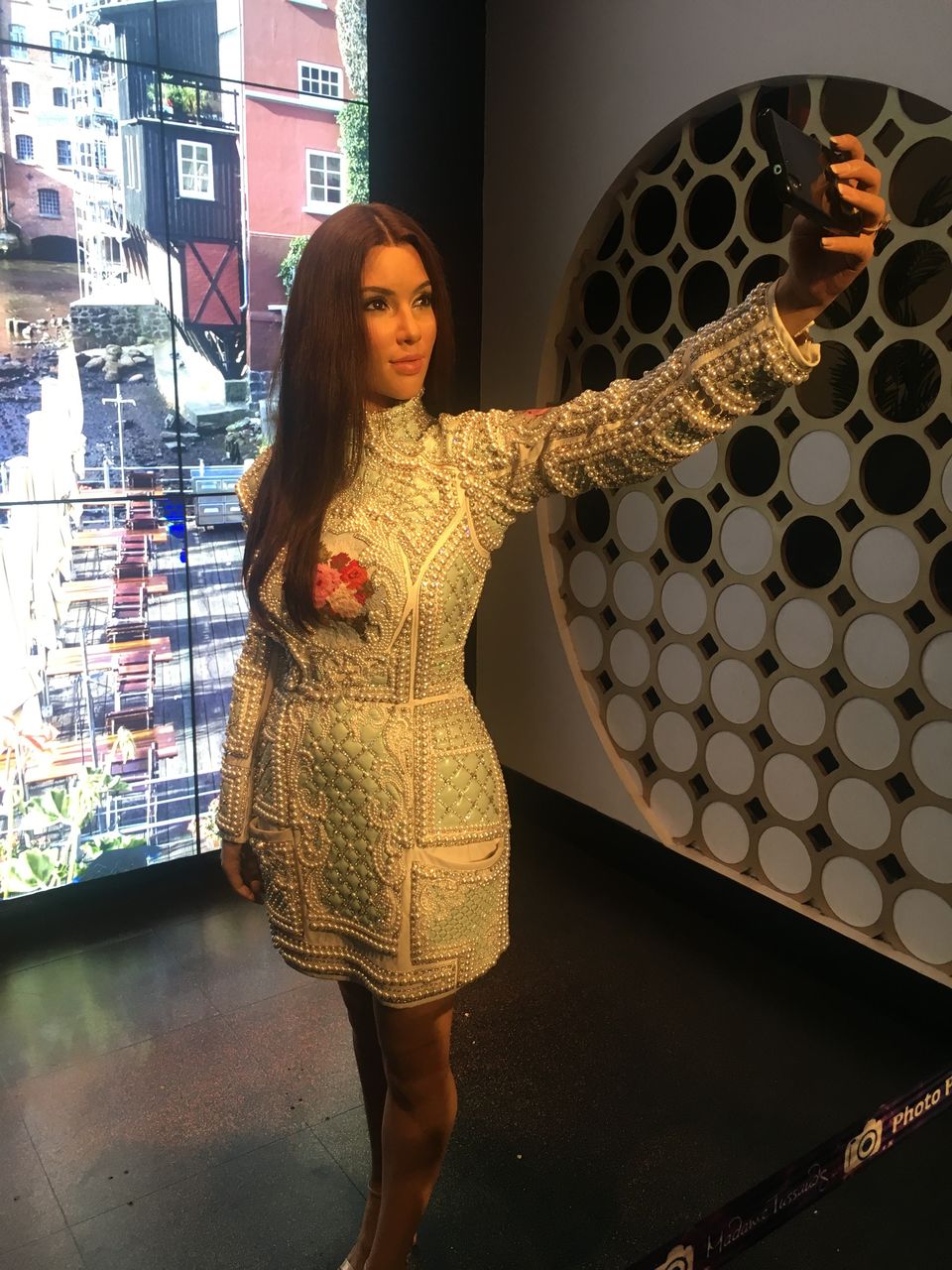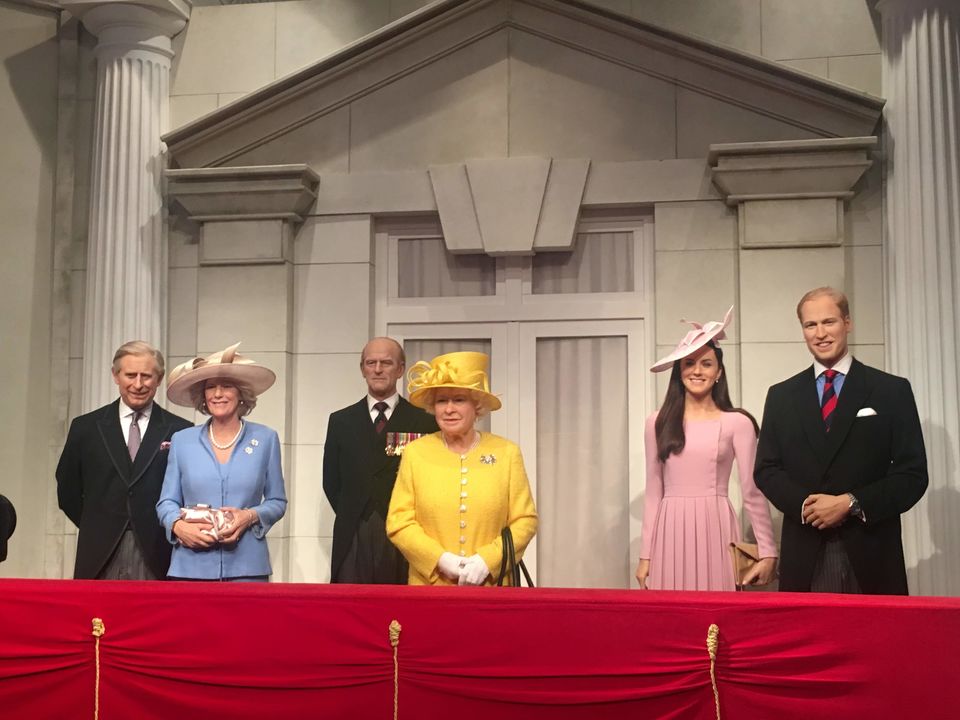 Next is Buckingham Palace. You cannot go inside the castle. So, take a picture outside the gate, may be sit in the garden in front for a while.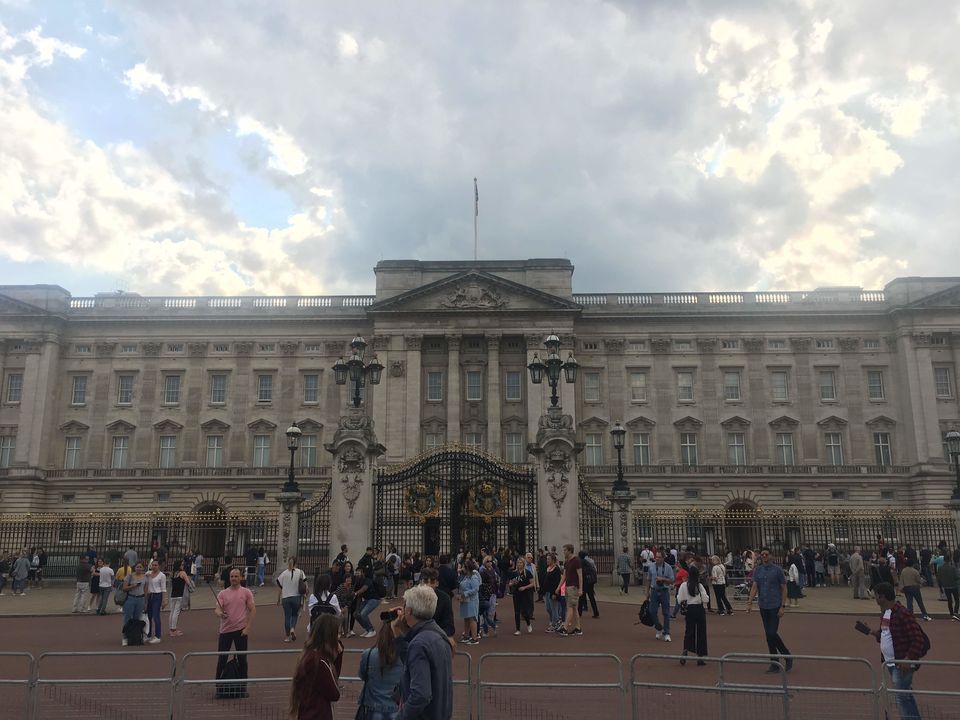 Next thing, Which I really wanted to do was British afternoon tea. I am a tea enthusiast. So, I had to have this experience. The guys went for drinking and I and one of my friend went for the afternoon tea. See these pictures, isn't it beautiful. We talked for hours over tea. I get it, why this trend started.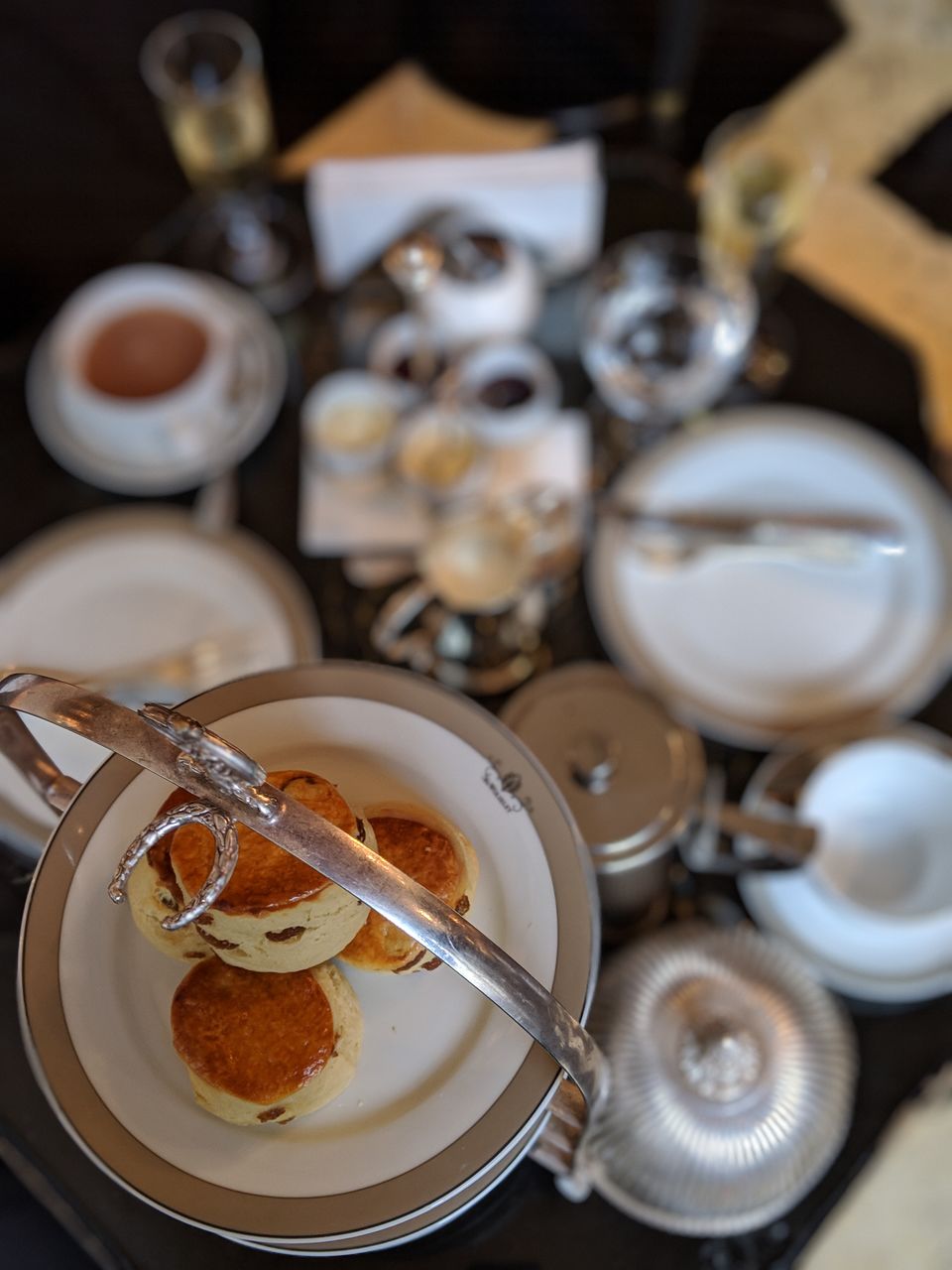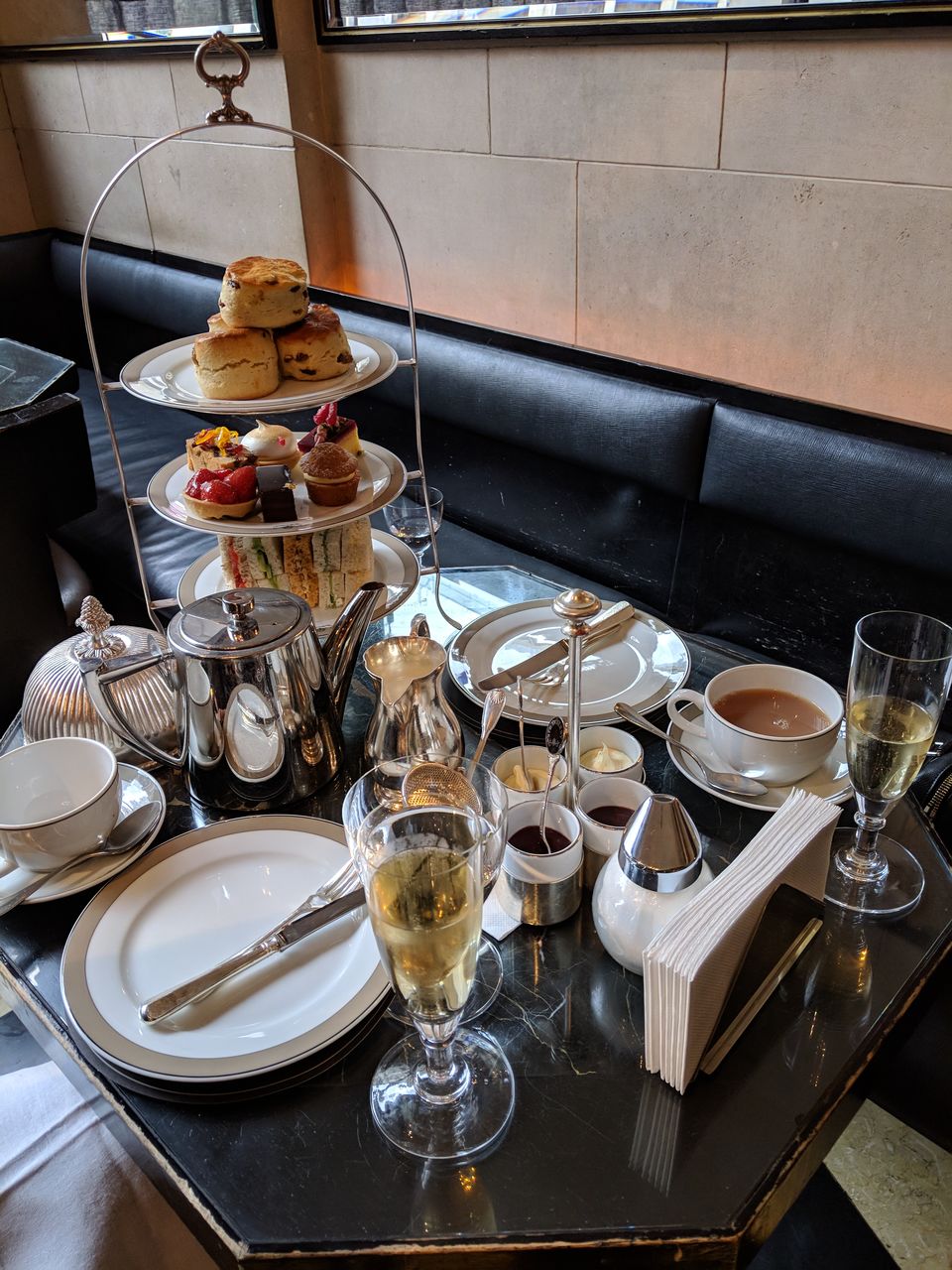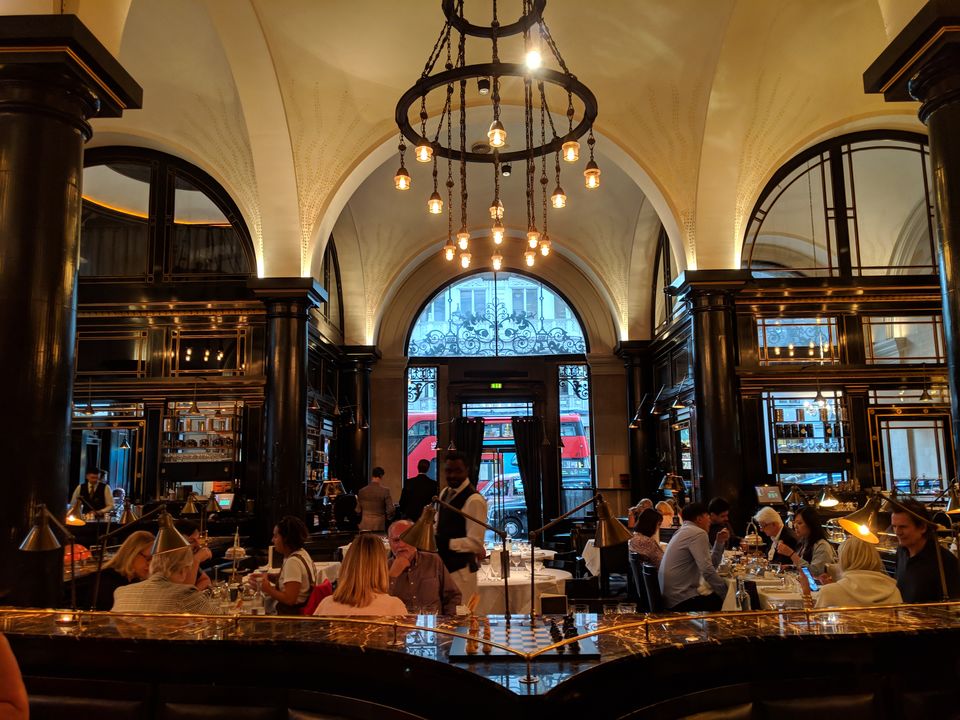 We walked to Piccadilly circus and Trafalgar Square from here. Trafalgar Square is a public square that features some of London's top attractions, from galleries and historic buildings to statues and monuments. London nights are so beautiful. I don't have words.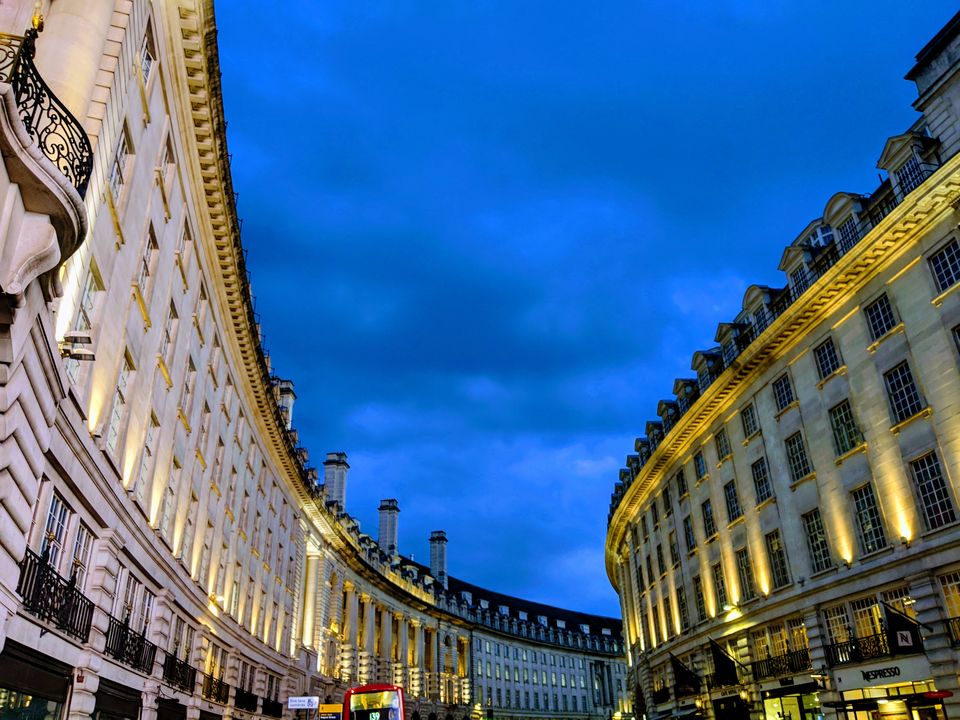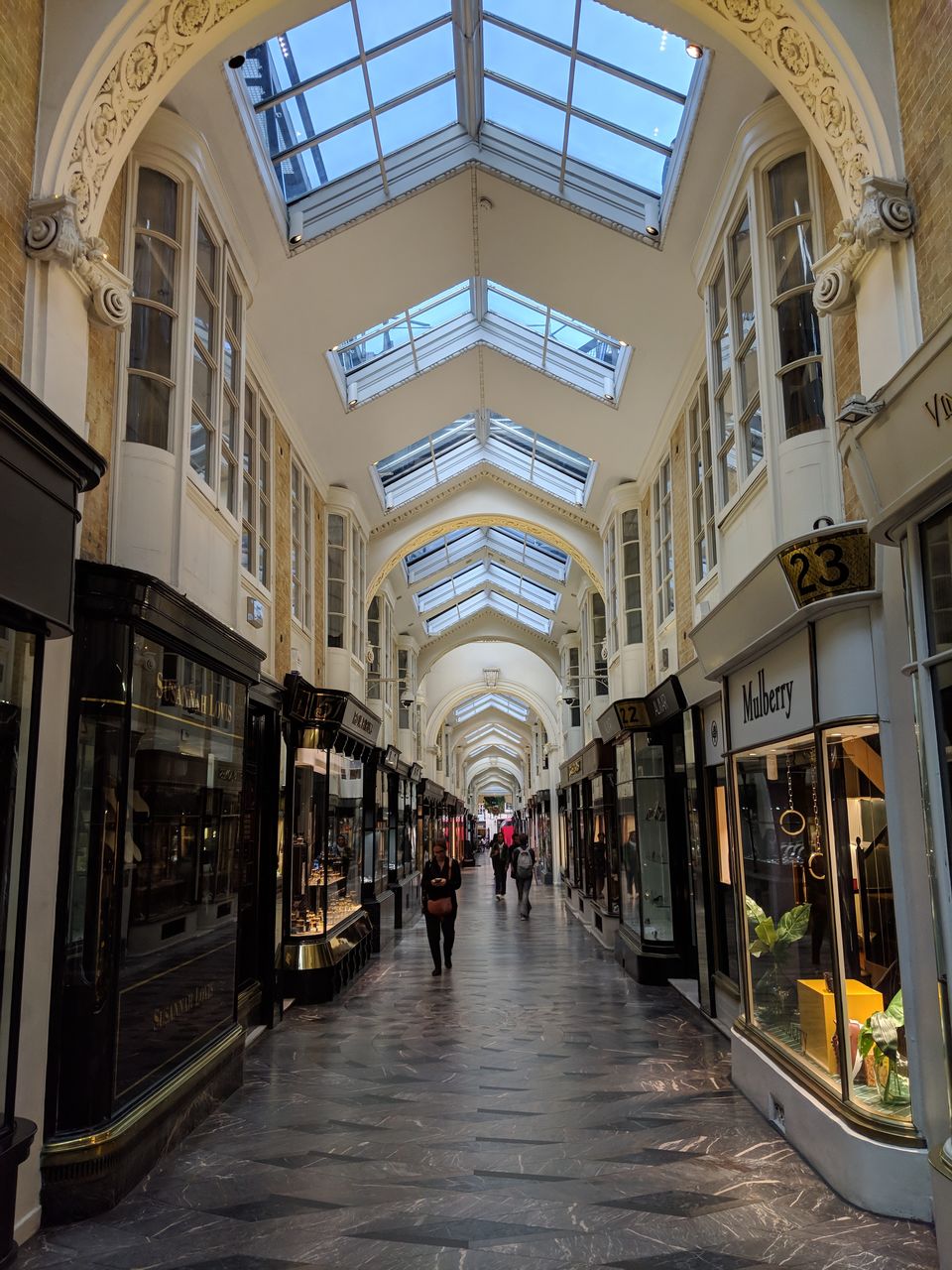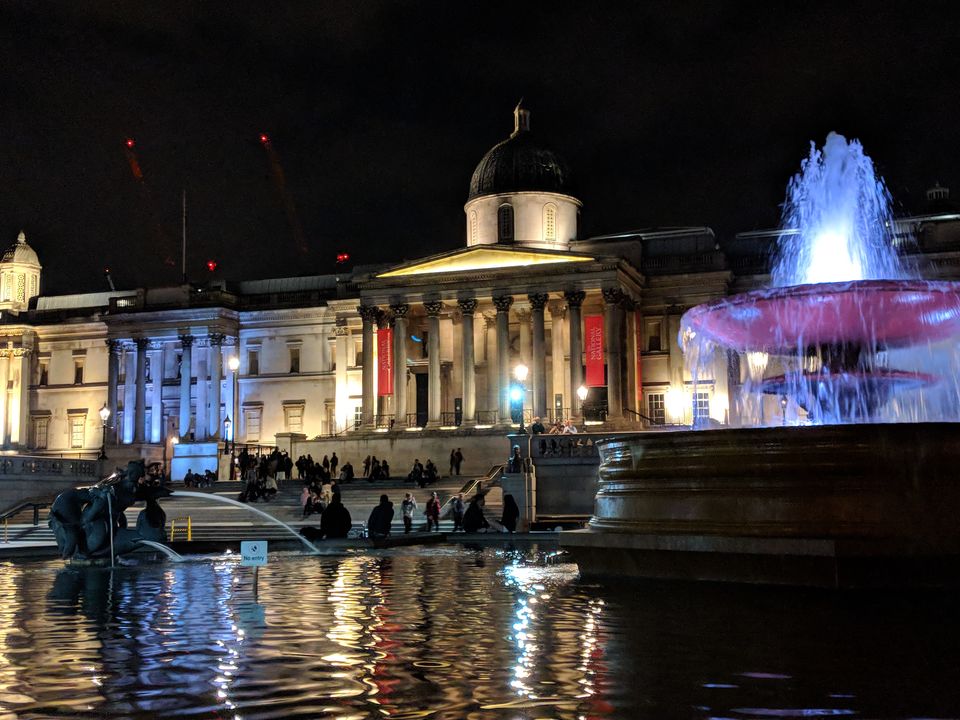 Durdle Door
Except one day, the weather hasn't disappointed us so far. So, we drove to this beautiful beach. It was about 3-hour drive. Only problem with this beach is that they don't have any restrooms. So, nature is your answer for nature's call. Anyways, it was a beautiful, nice and sunny day. Some of us got into the water and enjoyed the swim.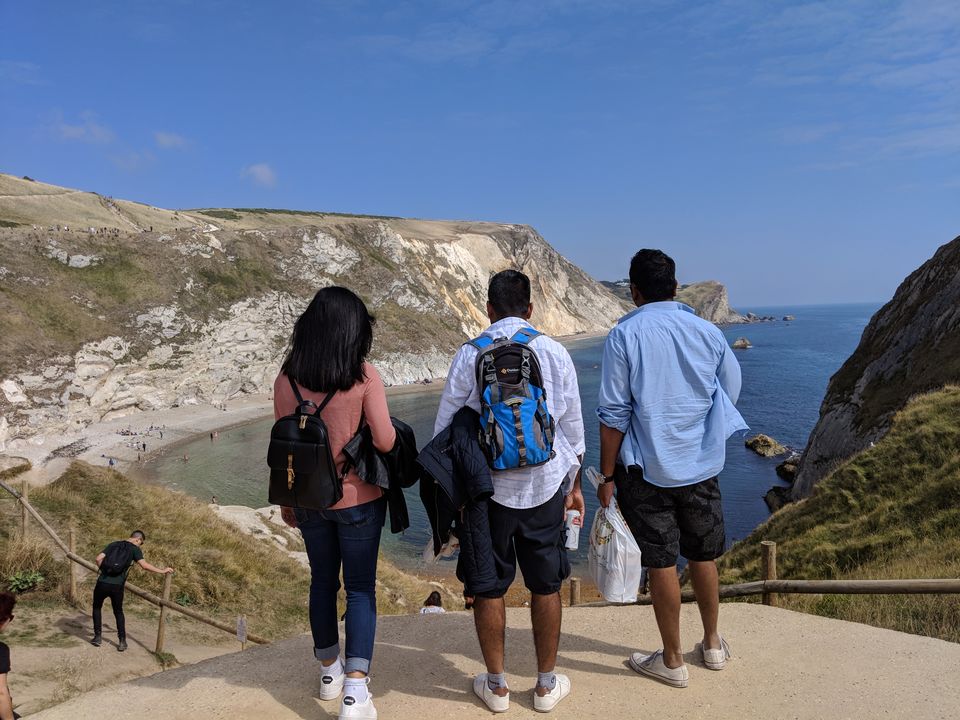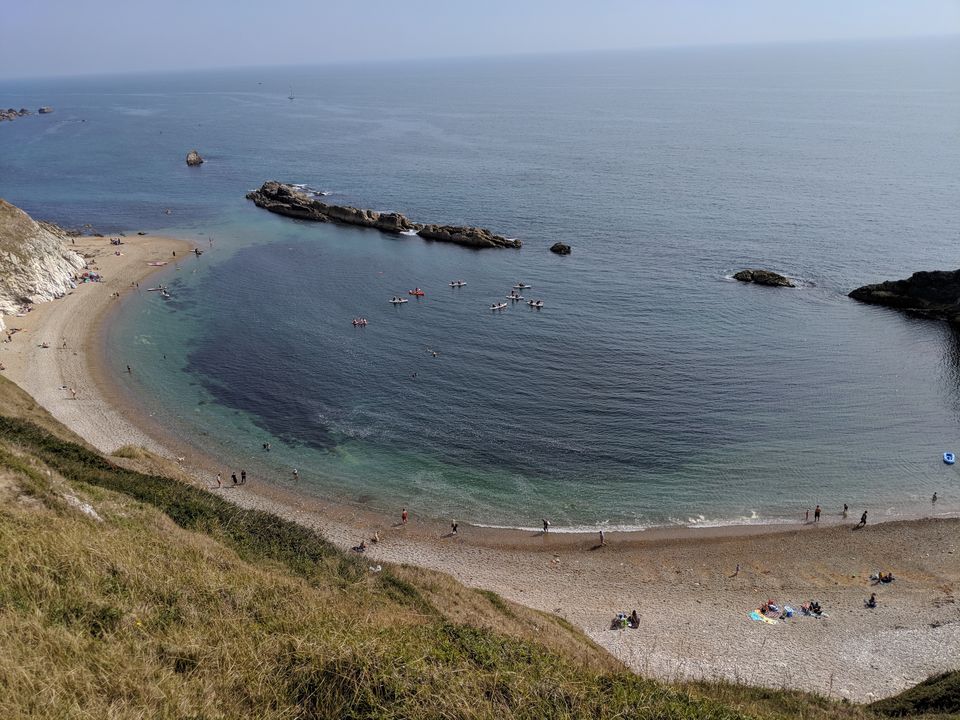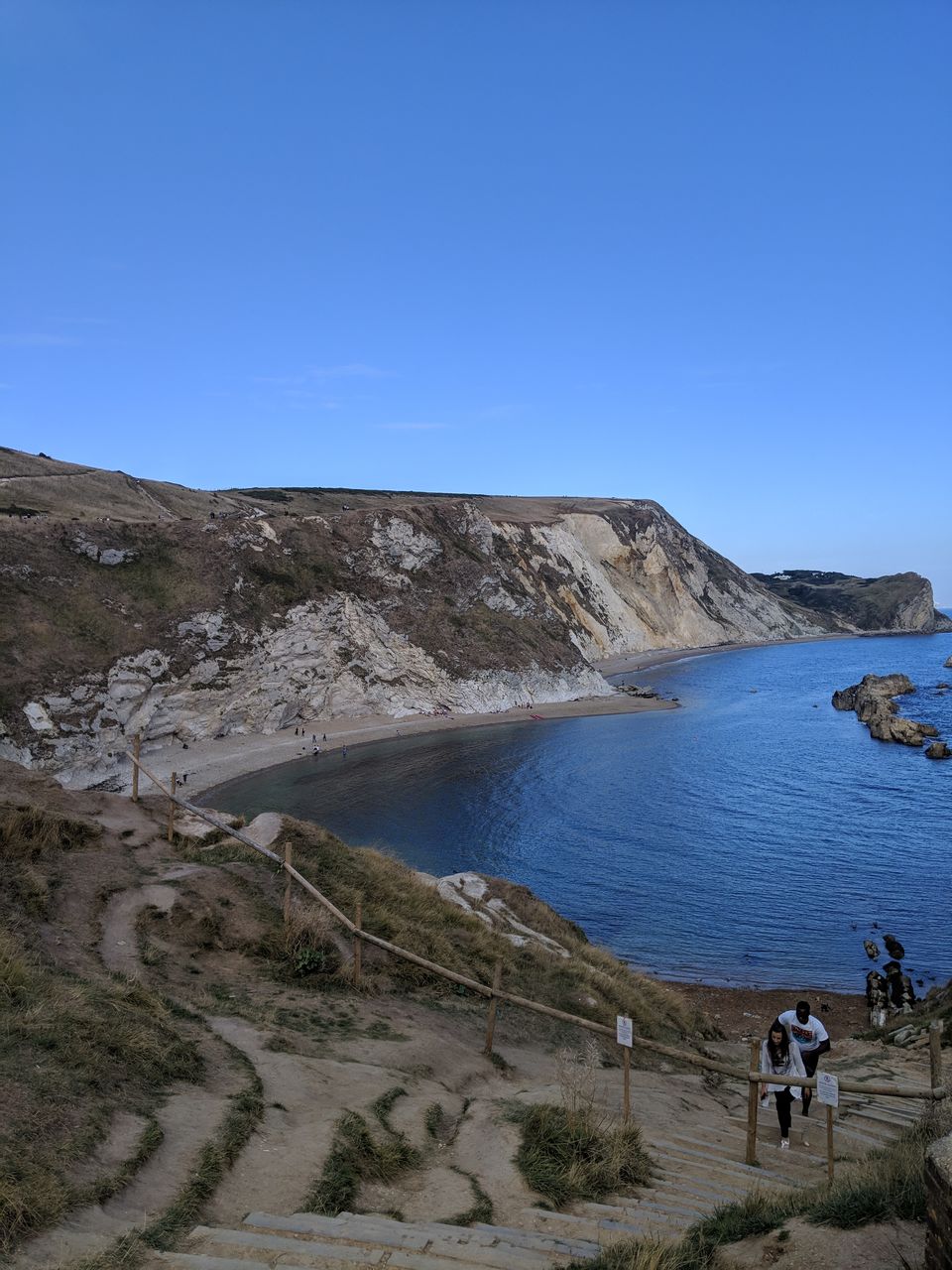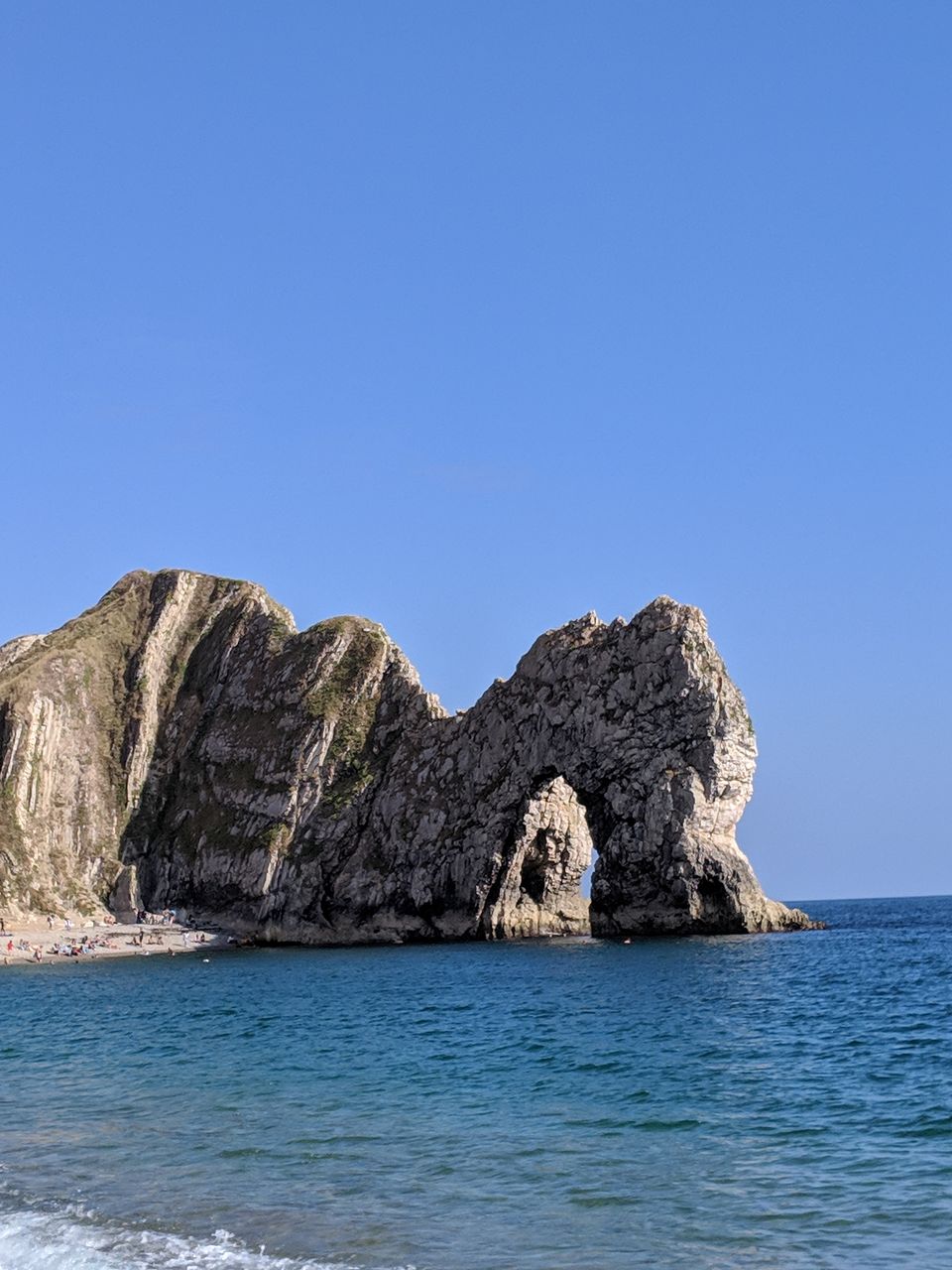 Spent this day shopping and getting some souvenirs from Liberty, Harrods and Lush.
I got to see the famous Piccadilly circus. It's a well-known landmark in the center of London.
We had a morning flight to SFO. It was an awesome trip. I got to see so many places and things which I have never seen before.
"Traveling – it leaves you speechless, then turns you into a storyteller." – Ibn Battuta.
Taking a beautiful British Teapot and British cookies with me.
*Some of the other things I'd have done if I had more time are: Theater experience, Minister of sound, London dungeons.
*The cost mentioned is the cost for one person.
*We did AirBnb for Scotland only, rest of the time we stayed at our friend's house. So, it does not count the cost for hotel stay in London.