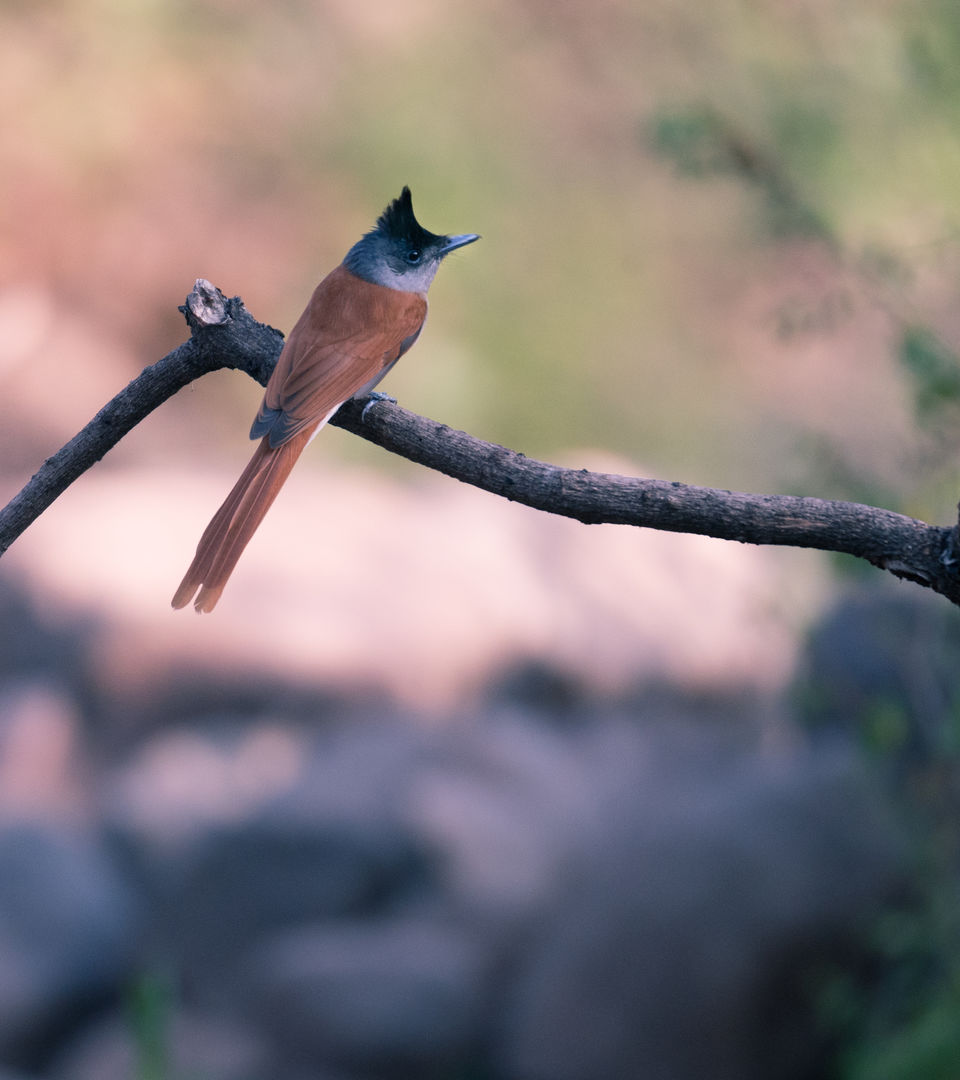 If you are a budding wild-life photographer and looking forward for a weekend get-away to fulfill your passion of wild life photography, sinhagadh valley is the place where you should be heading for. Even though I have visited Sinhagadh fort many times with family and friends it was during the Christmas holiday that I got an opportunity to visit this beautiful valley (which is often overlooked while going to the fort). The place is about 35 kms from Wakad and would take approximately 45-60 mins to reach. I started (from Wakad) at 5:00 am and was at the base village (Aatekar wasti) by 6:00 am.
Caution: Do not take the left turn (ascending slope) on sinhagad paytha road.This would land you at sinhagadh fort. One need to continue straight ahead ignoring this turn on the sinhagadh paytha road which takes you to Aatekar wasti.
Once you reach the base village (which is also the last bus stop for the state transport buses) one needs to walk straight ahead till the cement road ends. Here you will have 2 bifurcating roads; road on your right will take you to the fort (trek) and the road on your left takes you to the valley. After walking for about 300-500 meters one comes across water stream which is in a semi-dried state during winters. This is the place were maximum birds could be sighted.
Since it was too dark at 6:30 am, I decided to wait till the day to appear (also low light is not that great to achieve good images). Activity of the birds was sluggish before dawn which increased exponentially as the day began (7:00 am). To my surprise I could photograph various birds that included the most wanted ultramarine paradise flycatcher (both male and female) for which people visit this place.
Birds sighted and photographed in the valley were as follows:
• Asian paradise flycatcher
• Common rosefinch
• Indian robin
• Magpie robin
• Prinia
• Red vented bulbul
• White cheeked bulbul
• Rufous treepie
• Fantail flycatcher
• Scaly brested munia
• Jungle babler
• Common lora
• White throated kingfisher
• Black drongo
• Plum headed parakeets
• Common myna
• Jungle myna
• Yellow wagtail
• Purple sunbird
Overall it was a great experience and I look forward to visit this place again to discover more birds to add to my collection.
Place: Sinhagadh Valley
Nearest station: Pune
Nearest airport: Pune
Base village: Aatekar Vasti
Places to stay: May hotels are available on the sinhgadh paytha road
Places to eat: Available (haven't tried)
More interesting for people interested in bird photography.
Date captured on 28th Jan 2023
Long tail White bird is male & short tail brown one is female asian paradise fly catcher bird.