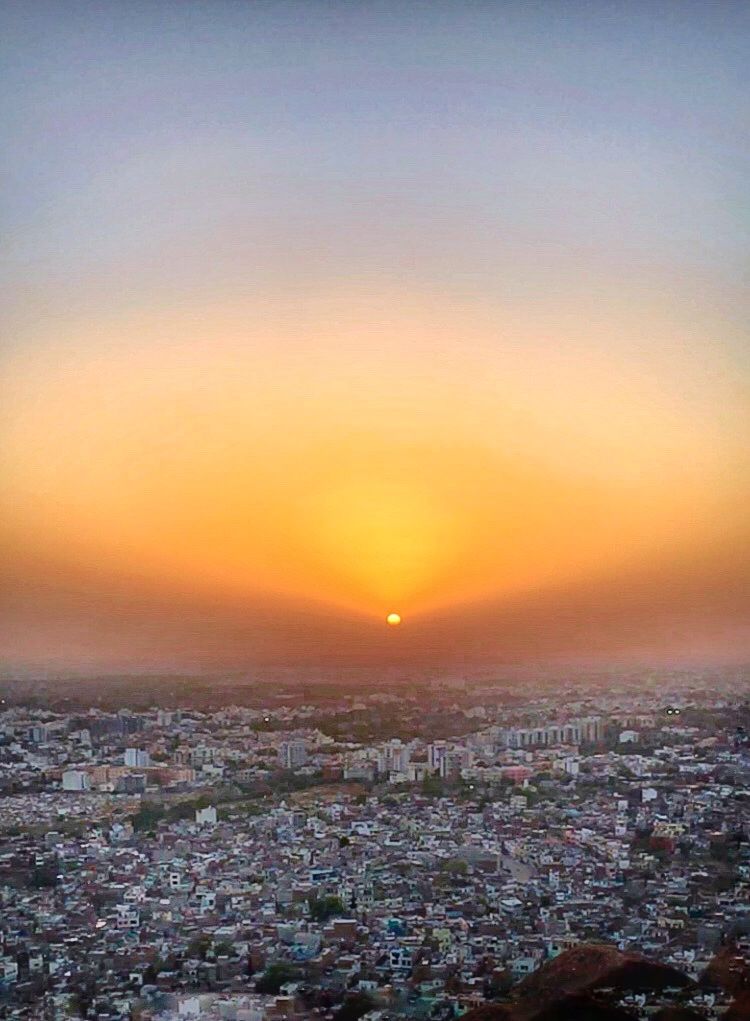 Jaipur, the desert capital of India, popularly known as the Pink City oozes royalty and Nahargarh fort is one of its jewel.

Best thing about this majestic fort is to witness sunsets, where the entire Jaipur city changes its pink color to golden hue.
Imp Suggestion- Instead of standing between the chaotic common sunset, you can opt for Padao restaurant which is the highest open air bar & restaurant located inside the fort premises.
It can be visited with a small entry fees of Rs.100/- per person which includes personalized table of your choice and one non alcoholic complimentary drink. Additionally, Padao is a permitted bar that serve almost all kind of Whisky, Rum, Vodka, Gin, Wine and Beer.
How beautiful it is to witness the golden sun approaching the horizon and going through the desert haze with a glass of your favorite drink in your hand?
Being a forever sunset chaser, I witnessed one of the best sunset here. Sitting on the cliff of Nahargarh fort located on the edge of Aravalli hills, I felt like I was on top of the world❤️