Known for its immense and lavish palaces & forts, Jaipur is the capital city of Rajasthan located in North - West India serving the view to beautiful Aravalli hills. Widely known as "Pink City" because of its appearance, it is located 281 kms from New Delhi and can serve as both weekend getaway & a full week trip.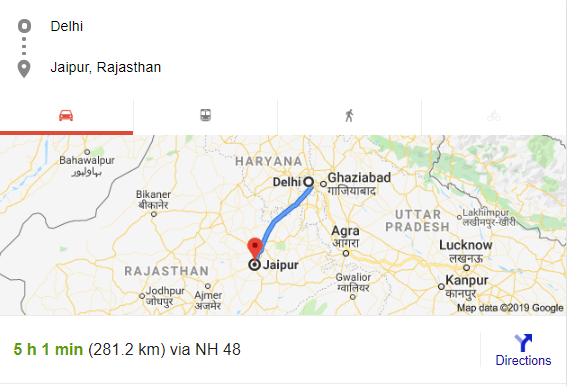 This blog might not helpful for those tourists who wants to visit Jaipur for the first time. As, I have traveled to this city multiple times, I am sharing some of my experiences which are not included in the traditional itinerary of Jaipur.
As a brief note, writing you some places which shouldn't be missed if you are visiting Jaipur for the first time.
1. City Palace
2. Albert Hall Museum
3. Hawa Mahal, The Palace Of The Winds
4. Amber Fort
My first destination was Nahargarh Fort, a magnificent fort in the Aravalli range of Jaipur. Earlier known as Sudarshangarh, built in 1734, this fort served as a strong defence for Jaipur city. Though it was never attacked by enemies, this fort was built for defence purposes. The word Nahargarh means 'abode of tigers' & was named after the tigers which roamed around the hills. The most amazing part of the fort is Madhavendra Bhawan which had 12 identical suites for each of the 12 queens of Sawai Madho Singh.
I chose to visit the fort in the evening to spectate the city of Jaipur with lights on. The view looks amazing and spectacular. If you are driving on your own to this fort in the night, the journey is full of mysteries. After the fort is closed, you can still visit "Padao", an open air restaurant & bar with the beautiful view of Jaipur city with lights.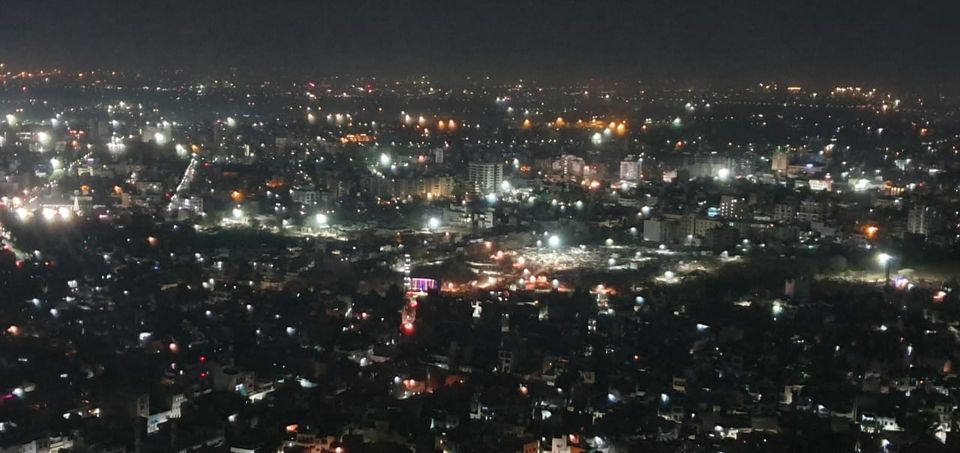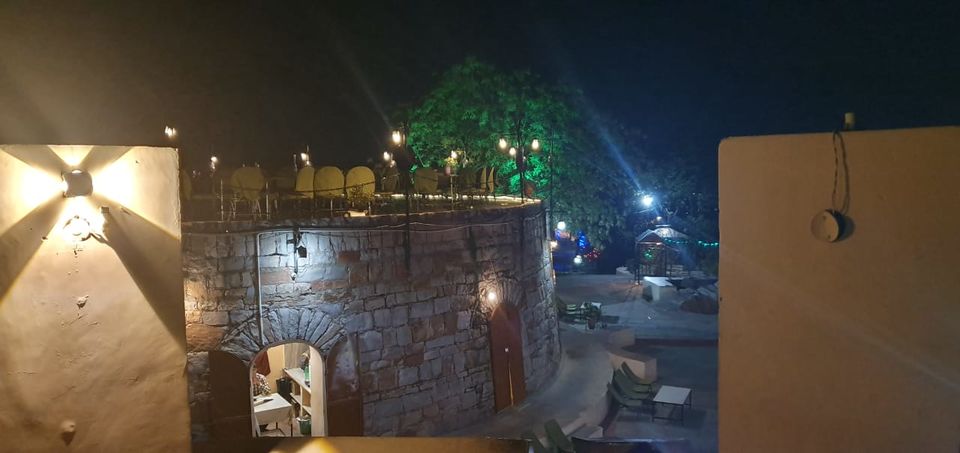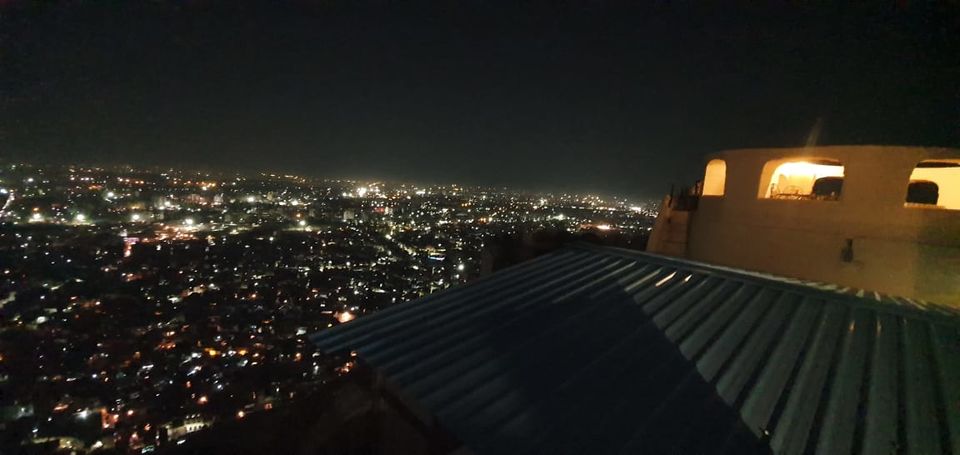 Chulgiri Digambar Jain Temple is one of the offbeat destination of Jaipur which definitely deserves the one time visit. It is situated within the Aravalli hills and you can experience the mountains around you while driving to Chulgiri. The road journey is interesting with not so much people around and full of bleak vegetation landscapes. It was unexpected for me to find hilly curves on mountains in this city.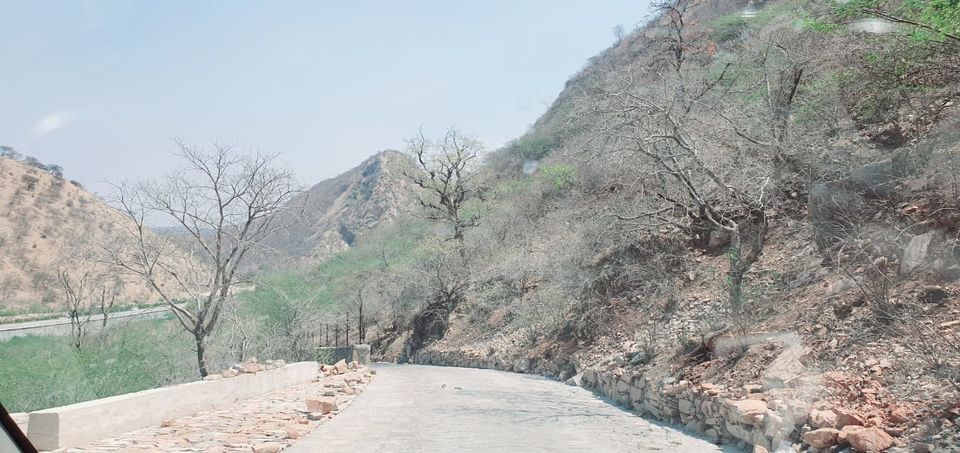 Once you reach the destination, you will find huge premises of this Jain temple. Be aware about the rules here as this place doesn't allow photography and is very cautious about the cleanliness inside the temple. Do not wear any used clothes and avoid touching the walls inside the cave. There is a big statue of Parshavnath which is 7 toes high & the Mahaveer Swami sculpture is 3.5 toes high. Besides those, all the 24 Tirthankaras of Jain religion are mounted in this temple.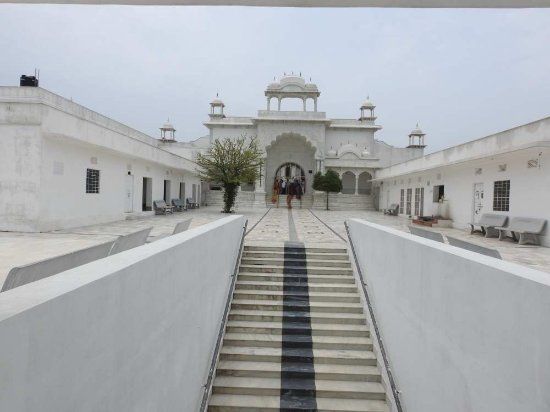 Another destination near to Chulgiri is Sisodiya Rani ka Bagh. The word itself tells its meaning - "Garden of Queen Sisodia". Sisodia was the princess from Udaipur who got married to Maharaja Sawai Jai Singh in 1728 as his second queen. The Maharaja gave this royal garden to her as a perfect retreat so that she can relax. This garden is designed with a mixture of Indian and Mughal style. The wall paintings and decorations are in Indian style while the fountains and flower bed arrangement is done in Mughal style.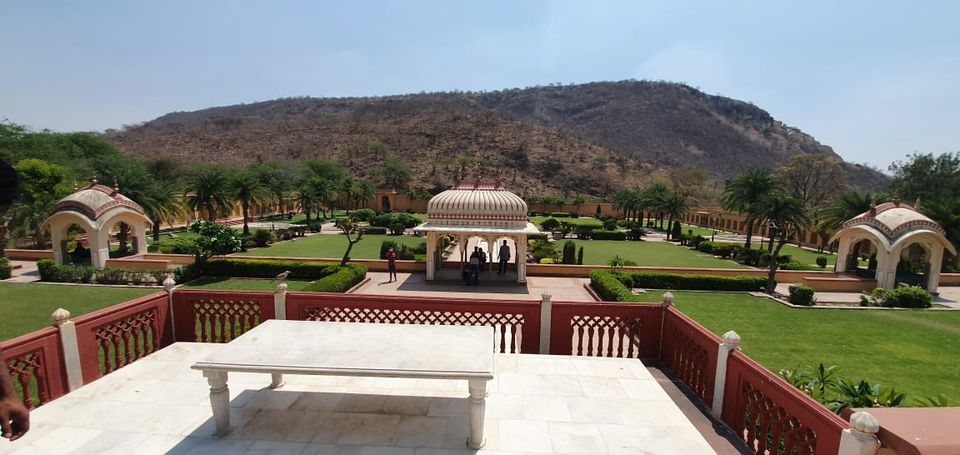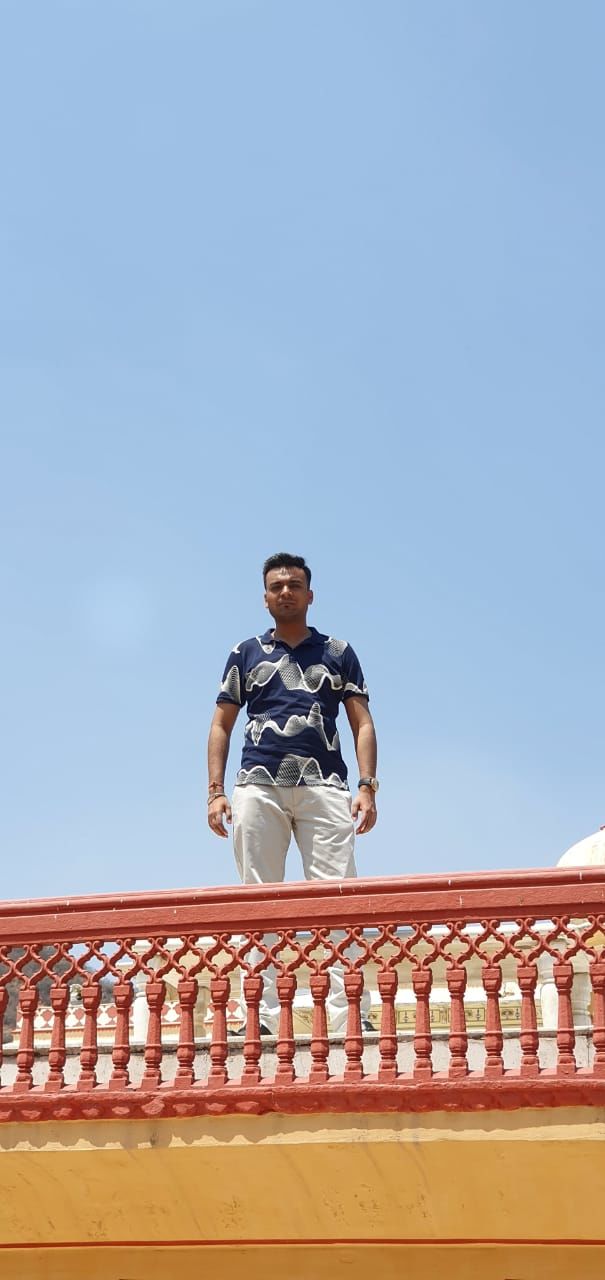 Night Experiences in Jaipur
If you step out at night in the streets of Jaipur, you will find an elusive experience which is really difficult to find at some other place. This pink city really looks beautiful in the night with the illumination of its monuments. You can always feel a mysterious smell in the air which makes you curious to know a new story. One of the best experience of night is Nahargarh Fort which I have already shared. The next will be Statue Circle at full moon day.
One of the popular landmarks, the white statue at the circle is of the founder of Jaipur - Sawai Jai Singh II. This white marble statue adds charm to the royal pink city. This place is decorated with multi - colored fountains which brilliantly enlighten the place during the evening. You can really have a quality time there with your loved ones in the night.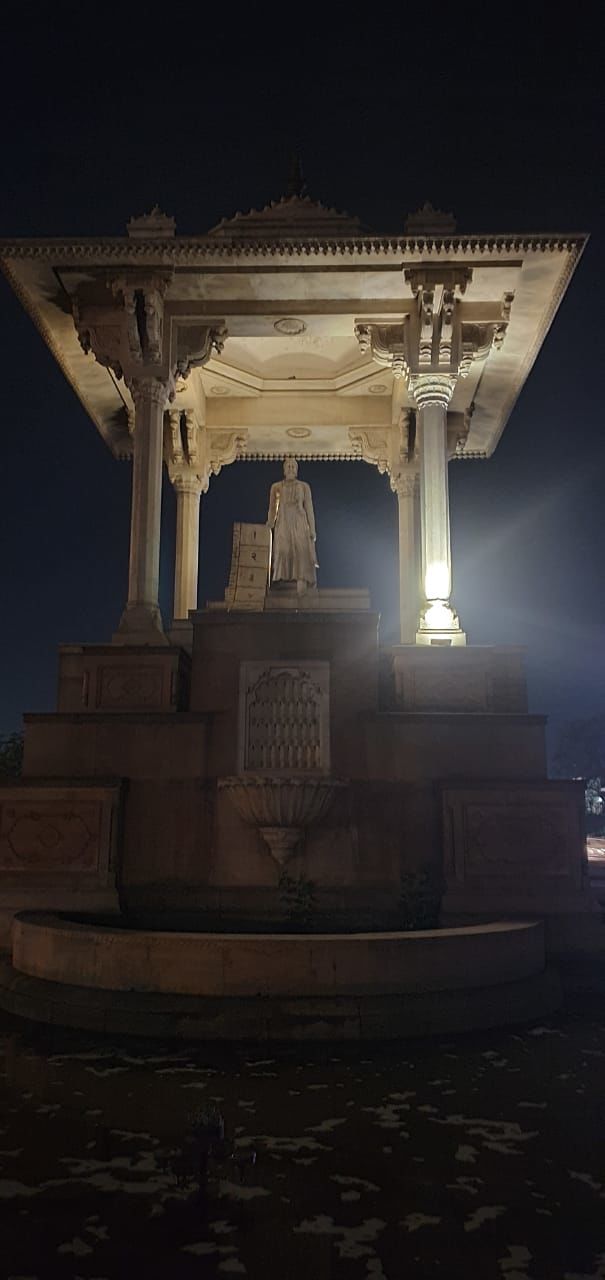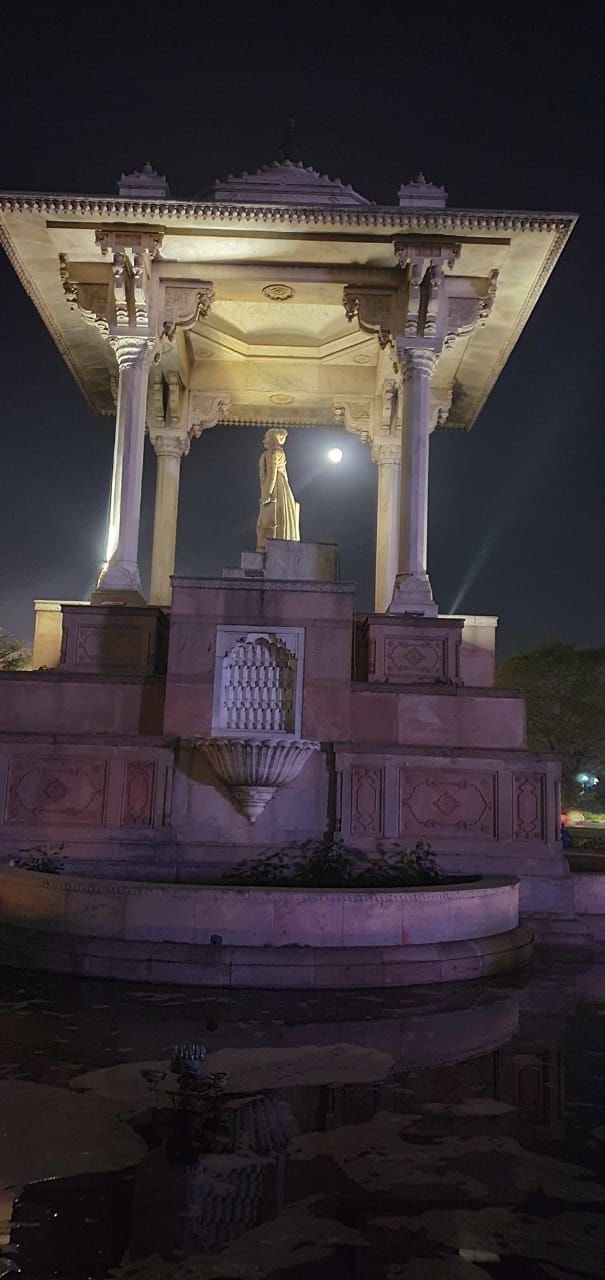 On one side, it shows the rich culture of the city and on the other, it is a perfect hang out spot. You can find people roaming around the gardens with their friends and family with a scoop of ice cream or the coffee.
The cold coffee of this place is really famous all over the Jaipur and even outside it. "Uncle Coffee" sells one of the best cold coffee in Jaipur which is worth to try while visiting the Statue Circle.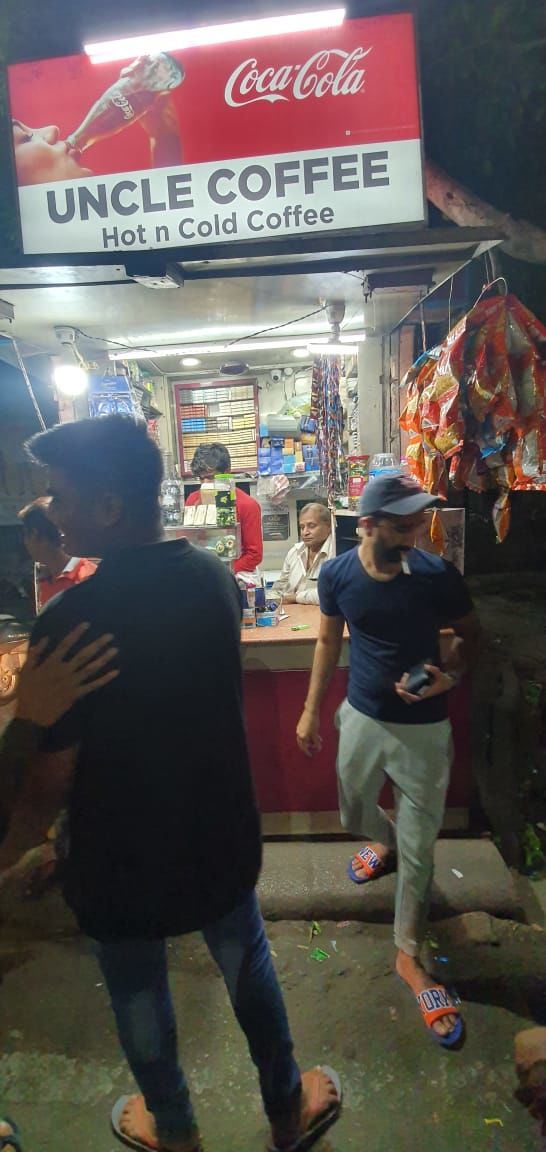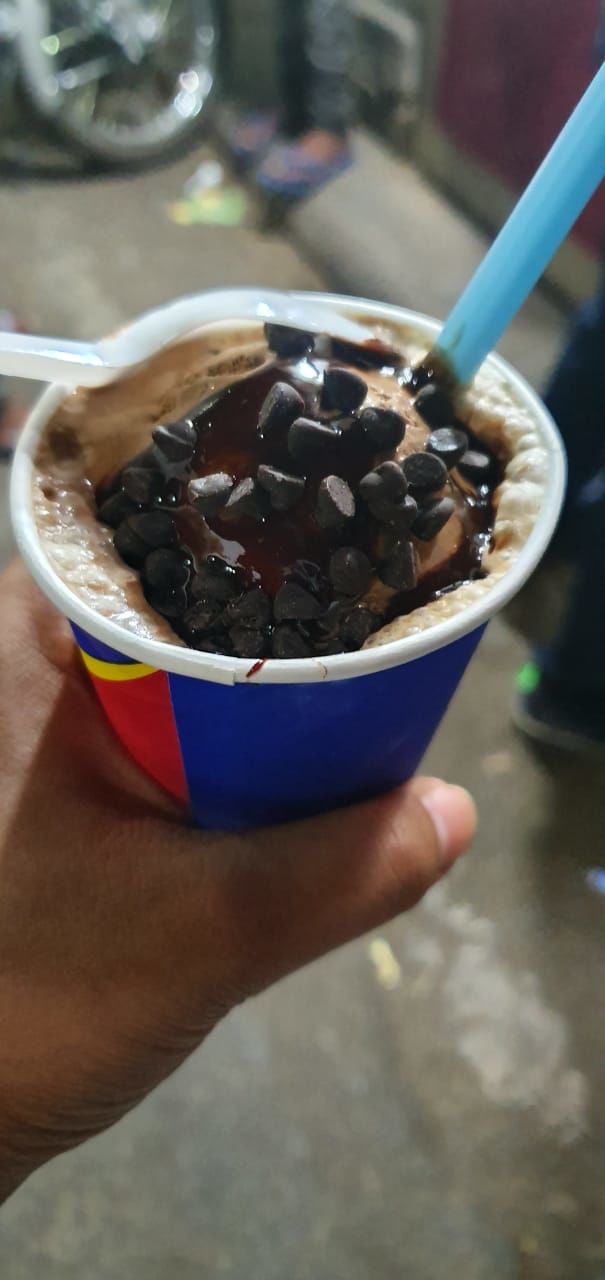 This is one of the most magnificent water palace of the world and strangely, it is located in such a city which doesn't boast water bodies so much. Jal Mahal, located in the middle of Man Sagar Lake, was constructed in 1750 by Maharaja Madho Singh I for his duck hunting parties. This palace was constructed from pink sandstone and follows the same symmetric structure which can be observed throughout the state Rajasthan. For tourists, this palace only appears to be a single storey but there are actually four levels. The three levels are submerged inside the water.
Don't keep the wrong information as Jal Mahal in the night, now has no lights and is almost invisible between the lake. However, I tried very hard with my phone camera to create a visible image of the palace for you all.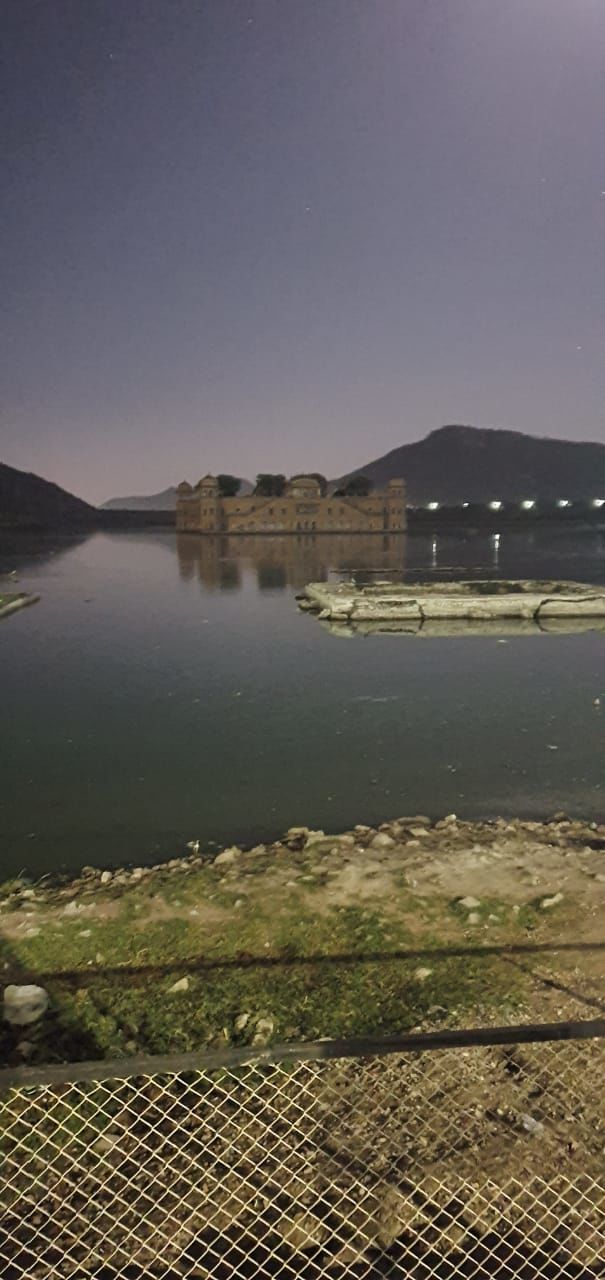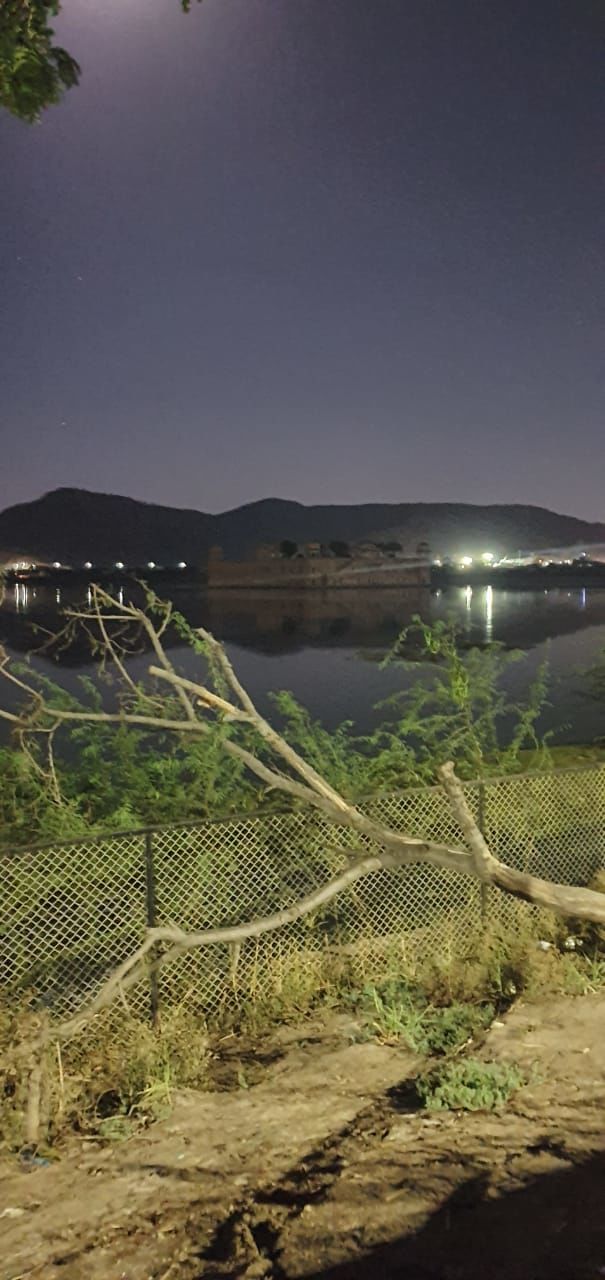 If you are a non veg lover, M.M.Khan hotel is just for you. The street outside this hotel is almost a replica of streets of Chandni Chowk in Delhi with the same crowded environment and full of non veg restaurants which are old and famous. I don't have a picture of this place but you must try "Changezi Chicken" or "Laal Maas" at M.M.Khan hotel.
To end the wonderful night, you can't afford to miss this best "Paan wala" in Jaipur who sells 99 different types of Paans. I could only try 1% of it properly and I ordered "Litchi" flavour & "Night Queen" flavour. Both were delicious and mouth watering but stomach was already too full and hence, had to end this foodie night here itself.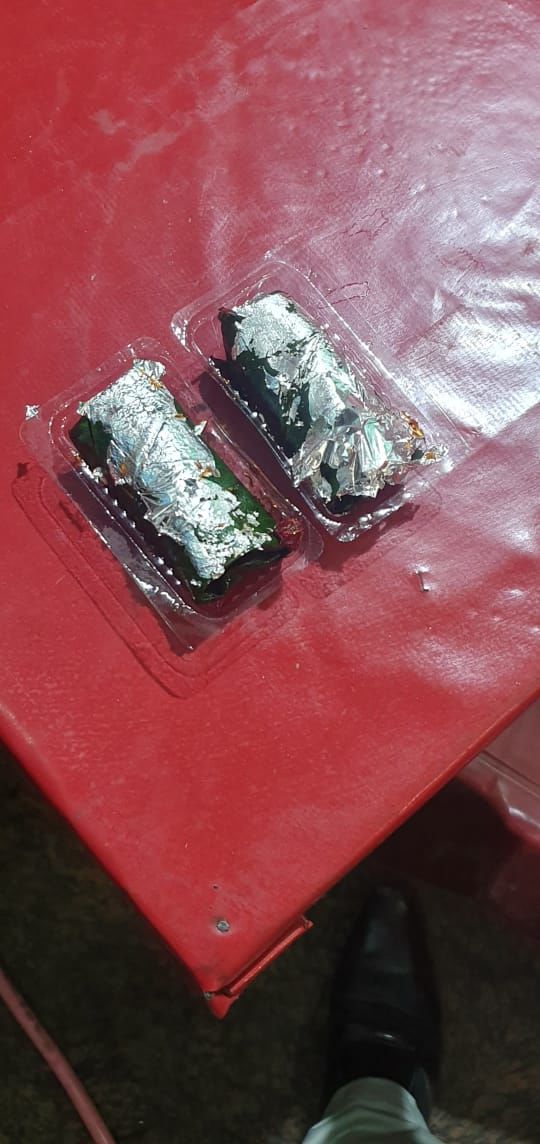 Before I leave Jaipur and start sharing about my excursions from this city, sharing you some photos of this pink city at night & specially "Isarlat Sargasooli", the highest tower of this city which looks amazing itself with illumination in the night.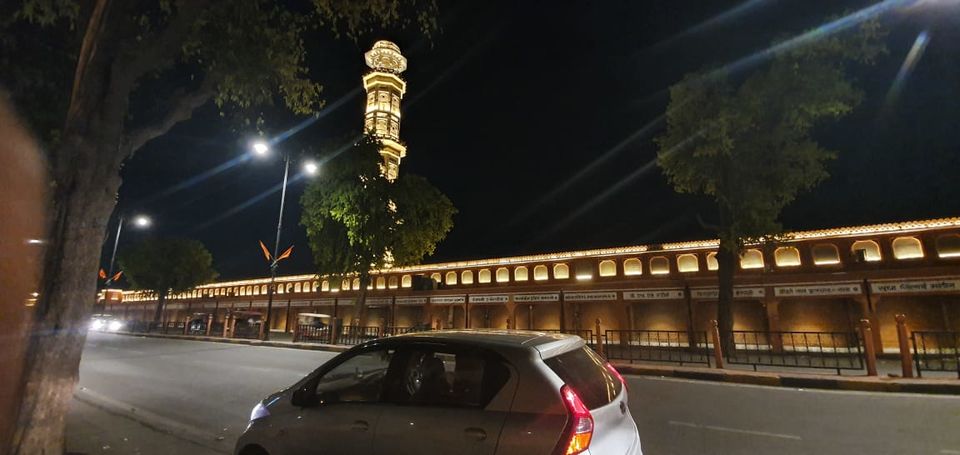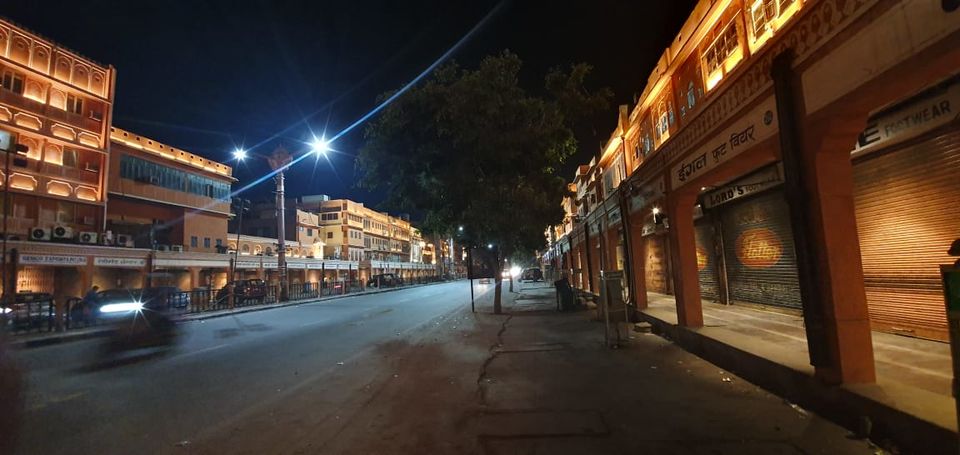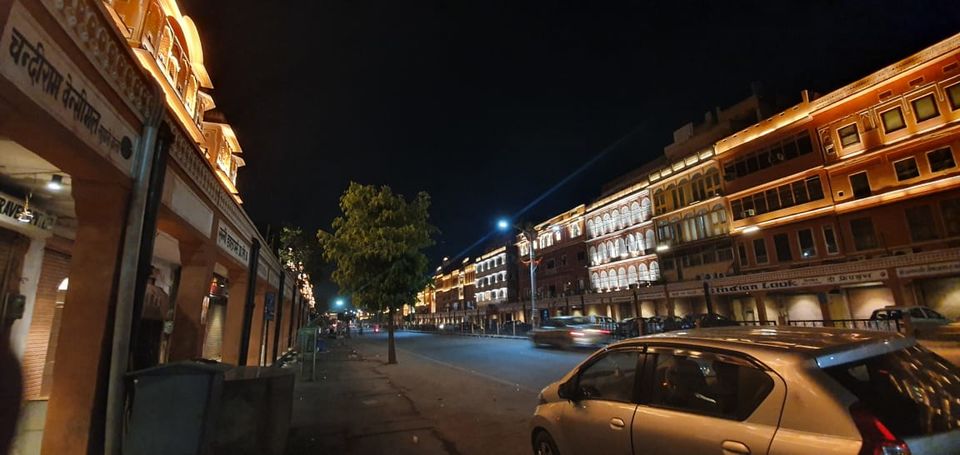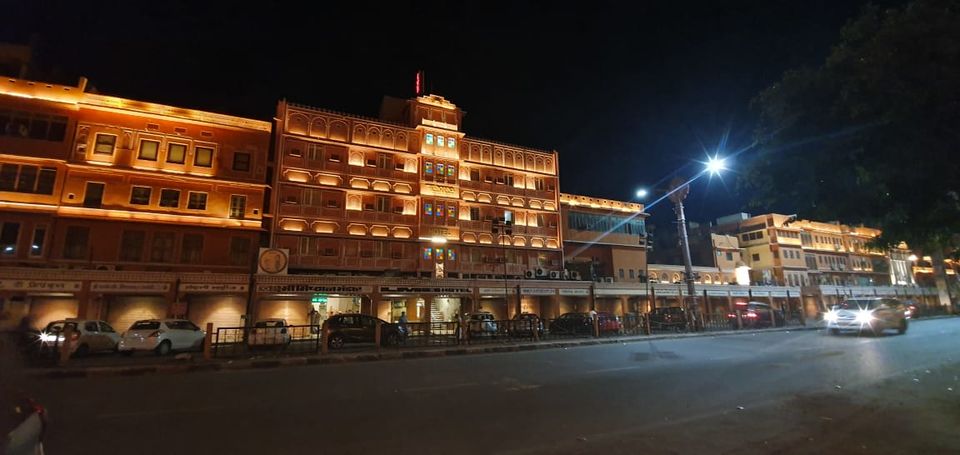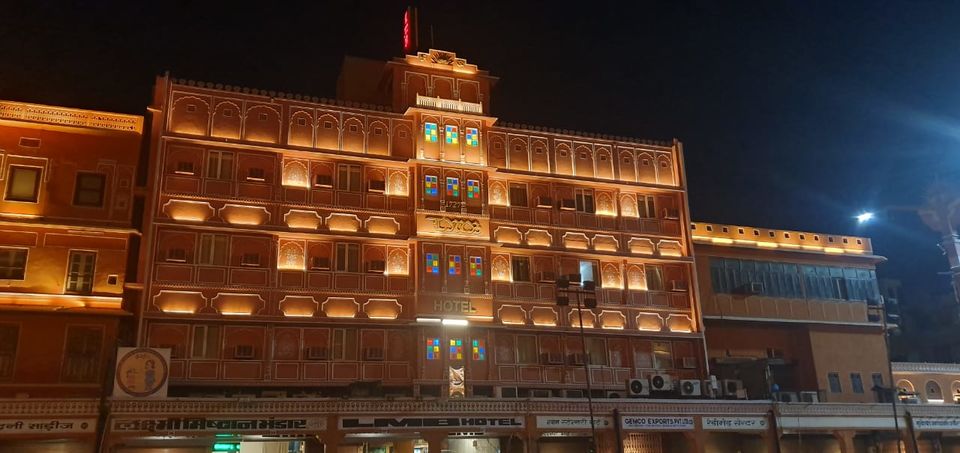 I am ending this blog here itself, however, the next part will come shortly in which I will be leaving Jaipur and sharing you some of the excursions which are worth to visit. Till then, good bye and take care. Hope to see you somewhere in the way !!!
Frequent Searches Leading To This Page:-
best jaipur tour packages, jaipur sightseeing tour by car, jaipur darshan package, jaipur vacation packages, jaipur holiday packages cost, jaipur tour package for family, 1 night 2 days jaipur package, jaipur 1 day tour package