Mcleodganj to triund hill trek, A place best known for youngsters or for the one who wants to live there life to the fullest. located in the Kangra District of Himachal Pradesh, India. Majority of Tibetans staying here, Mcleodganj is also known as "DHASA". Having pleasant weather entire year, it welcome peoples from not only India but all over the world to come and enjoy the sceneric beauty.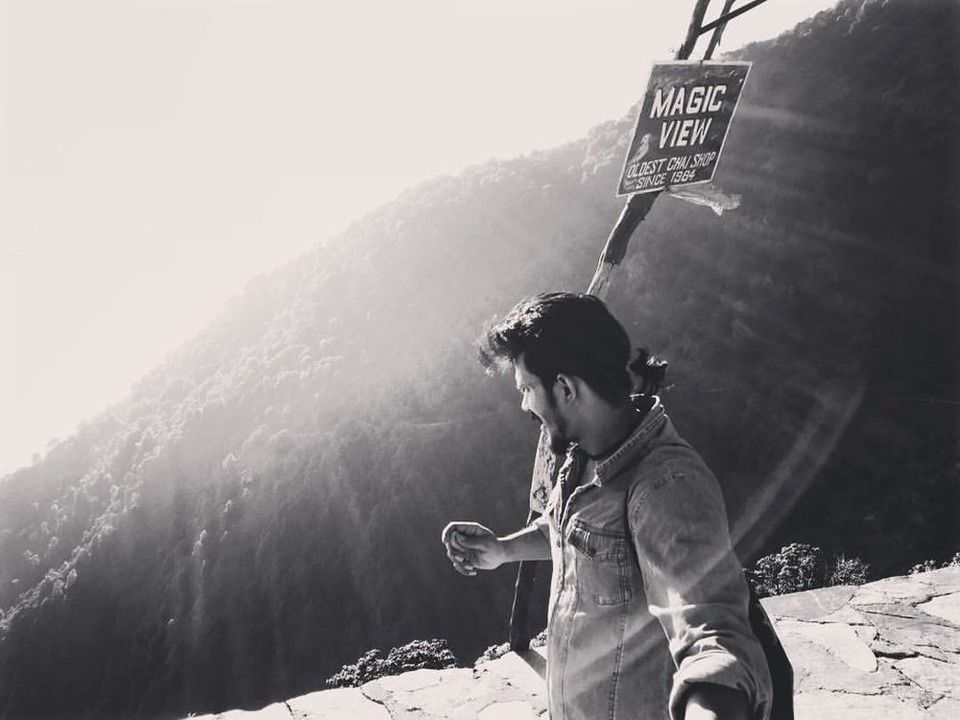 PLACES TO MUST VISIT IF YOU ARE IN MCLEODGANJ
NAMGYAL MONASTERY -a very old and residence of Dalai Lama.
TIBETAN MUSEUM -if want you really want to know much more about the culture, then this museum is the right place for you as it has stored the art for people to come and feel what exactly the culture is all about.
BHAGSU WATERFALL -you just cannot miss an opportunity to be here after coming to Mcleodganj. People come here just to enjoy the beauty and relax themselves under the water. Perfect way to get into a fun zone.
DAL LAKE - just 3 km from Mcleodganj, this beautiful lake is a must visit place just to enjoy the calmness that nature has kept. It is the escape point which gives us break from our daily hectic routine life in city.
TRIUND Hill TREK - View from the kangra valley is amazing and worth taking thousands of pictures. The place invite all the people young or old to come here and trek as it is not that difficult, so in a way even the beginners can trek start developing their love for trekking.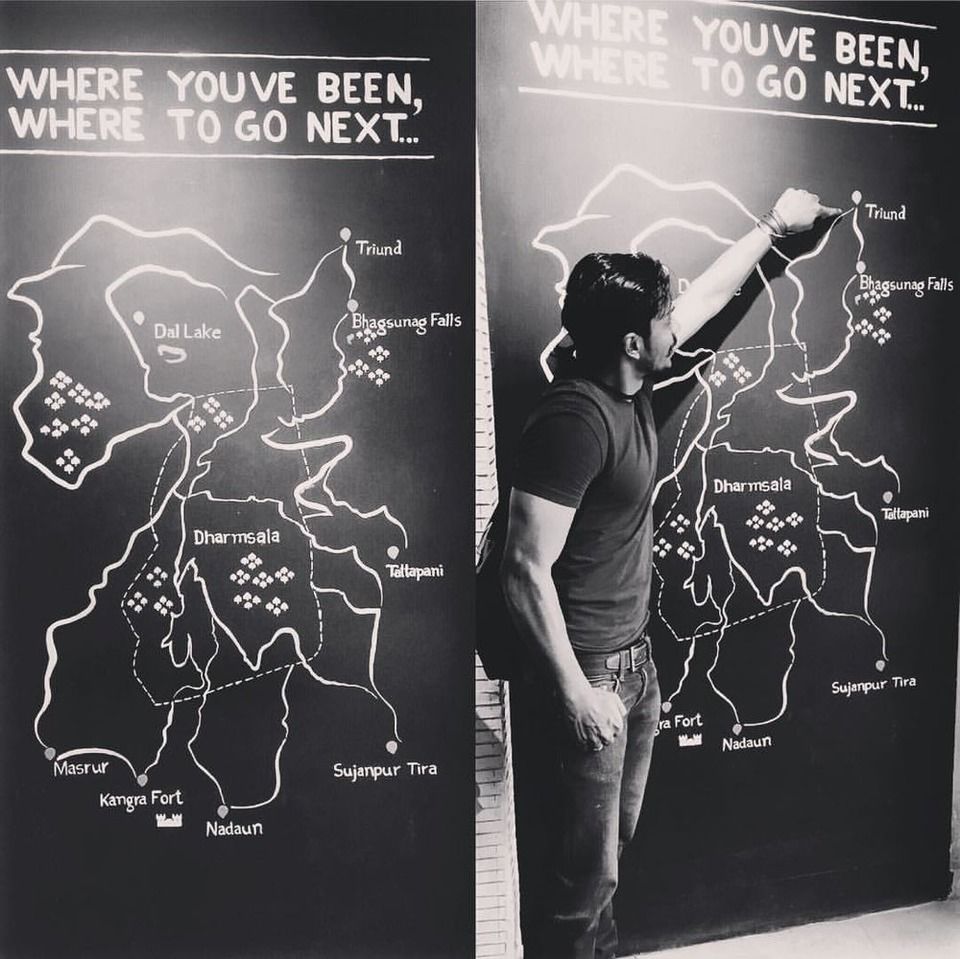 MCLEODGANJ TO TRIUND HILL TREK
Journey can start walking directly from Mcleodganj, it is approx. 11 KM which would take around 7 to 7.5 hours depending upon the speed of walking. But till Gullu Devi Temple, you can take your car / bike and after that you can start your Triund Hill Trek.
Initially it is not that difficult and people can easily trek and stop for to give our body some chai break and selfie lovers can click as many as pictures as they want as they will get an opportunity to walk through the forest. You will take about 22 turns before reaching the final destination. At a height of 9275 feet, everything would be seems to be worthy and the hardwark will be paid off. one should definitely see the sun set and the sun rise from triund hill to make it a lifetime experience.
It is way more beautiful than you can imagine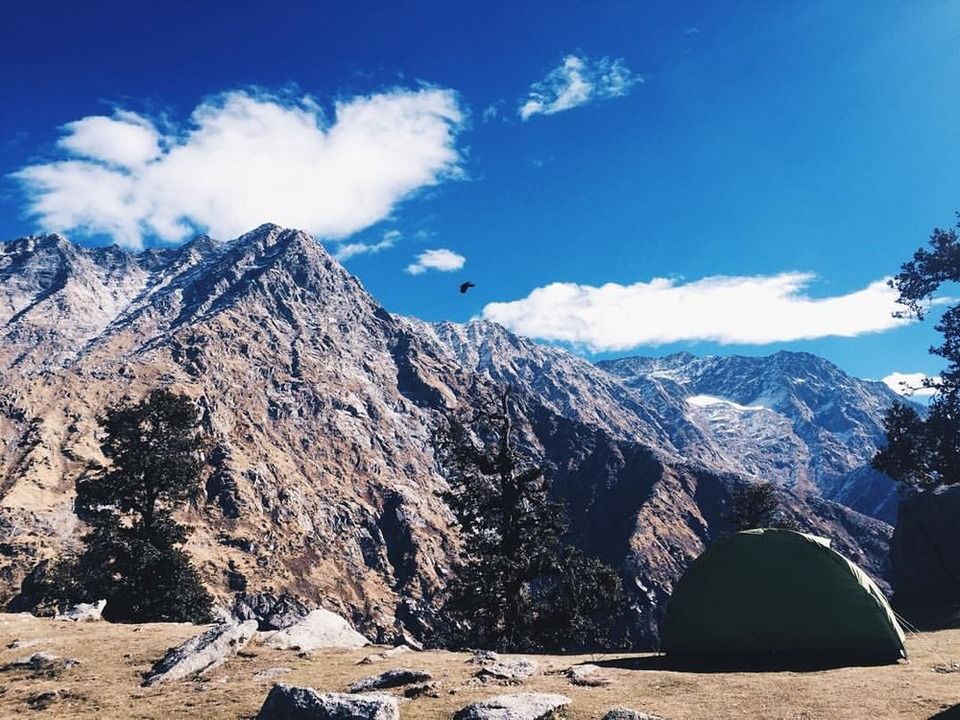 SNOWLINE CAFE IN TRIUND HILL TREK
After exploring triund hill trek, its Snow hill where people moves forward to. The trek area between triund and snow line is bit difficult and people are informed to follow the instructions very carefully. The path is beautiful but at the same time it requires an alert mind. It would take only 2 hours to complete the trek.
People usually go to the last food joint of that route which is snow line café, a small dhaba where they can have snacks along with chai. You can go up to the glaciers which is near by Lahesh cave. This will another 2 hour from snow line café but the view from the glaciers is an experience of its own.
HOW TO REACH FROM DELHI TO TRIUND HILL TREK
Triund Hill Trek from Dharamshala and Mcleodganj Amazing Weather Dharamshala to Triund Trek Selfie compilation documented like never before in a 360° Degree rotation Dharamshala to Mcleodganj to triund!!

By Car - it is highly recommended that if you can take your own vehicle in this trip, it would solve your n numbers of problems. Like it would give you comfort, you can manage your stop and start point, and you end up spending less as compared to any other form.
The only issue that anyone can find is of petrol or diesel because after a point in hills station finding a pump is a task. In order to avoid any such problem, one should be well prepared. But in Mcleodganj there are various petrol junctions so no worries. [☺] [☺]
By Bike -my personal preference for any trip especially to hill station is to take out a bike, because it is the only way of travelling that give us a feeling of being ALIVE throughout the journey.
It is hectic as you don't get to sleep but if you really want to explore not only the destination but the entire trip, bike is the option. It really gives good amount of average in highways and hill station so you would end up saving a lot at the end.
By car and bike you can reach upto GULLU DEVI TEMPLE which is 3 KM from Mcleodganj and after that you can start your trekking.
If by Bus - planning to reach triund hill by bus then it is advisable to go Himachal Bhawan which is in Mandi house, to get the fair price and right information. For comfortable journey also you should trust it once as the bus drivers are really good and you won't feel miserable in your journey.
Price for this would be 800 INR per person.
If by AIR - nearest airport is GAGGAL AIRPORT which is 15 KM from Dharamshala and 83 KM away from Mcleodganj. If you are well planned then air fare may vary between 3k to 3.5k one side and if you are someone who make sudden plans in life then it would cost you somewhere between 5.5k to 6.5k one side. Prices are subjective to season and different companies. Some can charge you less while others can hike there price on the basis of availability
From airport either you can take direct taxi to Mcleodganj, which would take maximum 1 hour.
By Train - there are trains which daily runs from New Delhi to Pathankot which is near to Mcleodganj. Prices are different for different train and class. After reaching the Pathankot station there are various way to come Mcleodganj. You can choose from buses to taxi and even toy trains run from the station itself. Tickets and information are available in the Pathankot Station.

BEST TIME TO VISIT TRIUND HILL TREK
The best part is that if you are planning for TRIUND HILL TREK, you can visit anytime of the year except JANUARY & FEBRUARY as they close the roads because of heavy snow fall.
But if you really want to enjoy your trek then it is advisable to visit between MARCH TILL MAY and SEPTEMBER TILL DECEMBER, the weather is compatible. But as it has been said anytime for TRIUND HILL TREK is better except the two mention months.
CAMPING PACKAGES FOR TRIUND HILL TREK
Packages for campaigning in Triund Hill Trek are categorized into Economical Package which can cost you 1800 INR for per person and Premium Package which can cost you 3000 INR per person ( but if you are good at bargaining, then there is a high scope of availing discounts )
TRIUND HILL TREK PACKAGE CAN INCLUDE:
Tents which can be shared by three person (economical package)/two person (premium package) which will have sleeping bags, mattress and kitchen facilities,
Cook who will make fresh food to eat,
For toilets dry pits tents have been created,
Mineral water bottle at arriving (premium package),
Trekking guide would also be available for two days (premium package).
THINGS TO PACK FOR TRIUND HILL TREK:
Only the necessities. Lighter the bag, easier it will be for you to trek.
1)Power bank - there is less electricity to charge your appliances, it would be a basic necessity to carry the power bank which is fully charged for you to use it up there. Although there is no network up there but for photography cell phones are quite handy.
2)Selfie stick - after long hours of trekking, nobody wants to miss a perfect scene for shoot. After all we all want some moments to capture and at that height it won't be anything less than a perfect moment to restore with you forever. And for this Selfie stick has to be your best friend. Whether you using GoPro or any mobile it will help you to shoot anything anywhere. Most importantly it is HANDY and would occupy LESS SPACE.
3)FOOD - as it really a scare resource there and you will find hardly two or three small shops while trekking to triund hill, it would be advisable to carry some snack n water bottle from Mcleodganj with you. This will also save your money.
4)Sport Shoes - highly recommended for triund hill trek.
5)Warm Sets of Clothes - you won't get to know it while trekking but once you reach and settled in Triund hill, the weather is really cold up there.
6)Sunglasses -for you to look good[☺]
7)Cash - as there are less shops and facility of card machine, it is safe for you to carry some cash. As in Mcleodganj also people will not accept cards at many places but atm's are their so you can prepare yourself well in advance.
8)First Aid Kit - it is very important to take care of yourself in any sought of emergency. Few Band-Aids, pills for head ache, vomiting and any other specific if anybody is suffering from must carry with themselves while trekking in triund hill.
9)Map - although there are sign boards available in triund hill trek after every some kilometers but if you don't want to lost your way allow Google map to re find you with your destination.Take a screen shot before you start your trek and if possible take a print out of that but a picture in your gallery will also do.
10)Emergency Numbers - in case anyone lost their cell phone or it get switched off in Triund hill, it can be re charge only when they are back in city. In that case some contact numbers should there which they can use on emergency.
11)Tent - it is heavy and need care but will save a lot of money and time in bargaining with the vendors. Travellers can select their own preferred location in triund hill trek.
It is not about how you do it, but what you take out of it. At the end it is only the experience which makes any trip- WORTH!!
These lines are often heard but now it is time to create some moments for life that can be cherished.
This post was originally published on hiking for hikers.