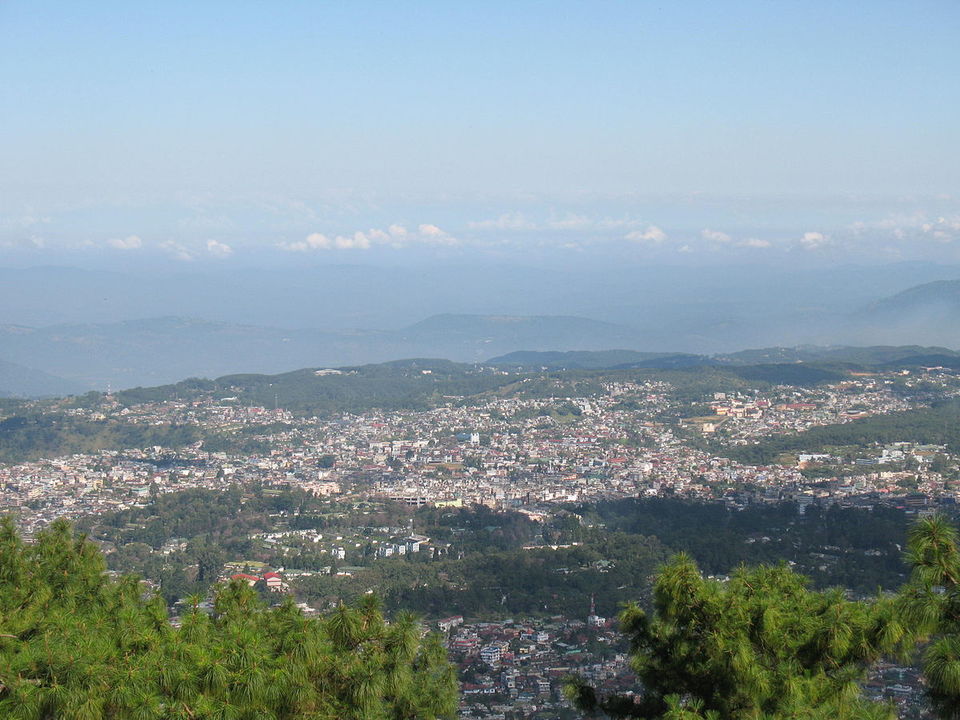 We believe in preparing, but not in planning. We had prepared all the preparations for this trip. Since our journey was going to be from motorcycles, we had acquired lots of street information in Meghalaya. Google Map was our main weapon and I was well-versed in its use. Every district of India has its own website. These websites have information about some of the places in that district, which can be called a tourist destination.
Shillong and Cherrapunji are the only major tourist destinations in Meghalaya. Around some hundred and fifty kilometers of radius, some places have started to become popular. But Meghalaya spread 350 kilometers in length and 100 kilometers wide. There are also 11 districts in it. In the east, there are two districts in the Jaintia Hills in the east, four districts in the Khasi hills and five districts in the Garo hills in the west.
If you are going to Meghalaya or any state for a limited number of days like a normal traveler and want to see something from popular tourist places, then the districts' websites will tell you about some places in their respective districts. Google Maps will do a little bit of work and you have to do the rest. We did the same.
And this way we came to know about Naratyang. There is a Shaktipeeth and the palace of the Jaintia kings too. Initially the castle did not attract much, but Shaktipeeth definitely drew. Naratyang is 25 kilometers away from Jovai and a good road is built. Seeing Google Maps, Shakash reached Peshwa, but in front of the temple situated in the middle of the population, without asking any information plate, the children had to ask - "Where is the temple?"
The children were eagerly looking at us and were crying. If there was no answer, they did not know Hindi. Then asked in English - "Temple?"
A boy pointed to it, but the gesture seemed less and the anguish was more. I was not satisfied. Removed mobile and leisurely viewing Satellite view in Google map. At the Satellite we saw two buildings of red roof fifty meters away. Seen in that direction, then show an open door. We left the motorcycle in the same way and entered that door, then we were in front of a temple.
Narantyang Durga temple.
Inside there was a family. The gravity of the pots, clothes and the spreading clothes seemed that these people lived here. There was a formal conversation. These were the priests of the temple, who live there in the family. And there was no one in the temple. He opened the lock of the main gate of the temple and thus we have seen another Shaktipeeth.
As always, I am not in the mood to tell mythological stories of this temple too. But here I was feeling my heart. After taking our sight, the priest again locked and put a chair behind the temple and went into the sun. I too sat on the floor near them. The priest immediately got up and brought us two small moons.
The wind was blowing and the cold was very good. So the sun seemed very sweet. Then I wanted to have some conversation too.
Significantly, Meghalaya is a Christian-majority state. Hindus are negligible. But it was not always so. After all, there was the summer residence of the Jaintia kings in Naratyang. Then Meghalaya is a small band between Bengal and Assam, so there would be a lot of traffic through Naratyang.
But there was a lot of change in the English period. It continues to this day. And in 1947 the Bengal movement also stopped there. Naritian was buried in history. There is no one to ask the temple too.
"Maharaj ji, what is your name?"
"Best Deshmukh."
"Deshmukh? From Maharashtra? "
"Yes, 29 generations ago our ancestors came here."
"29 generations ... mean at least 600 years ago?"
"Yes."
"So you have an account?"
"No, there is no accounting. We're coming to hear, too. "
"And what are the recent developments of the temple?"
"nothing. No one here comes. The Bengali people come in Navratri, and the rest comes only sometime in the whole year.
"Is there more Hindu in this village or Christian?"
"All are Christians. Apart from us, there is no Hindu too. "
"So this is not a problem for you?"
"What will be the problem? All the people are coming together. "
"In what language do children's education happen?"
"English."
"Do not study in local language? Jaintia or Khasia? "
"No."
"But your children are also speaking Hindi."
"They teach us Hindi. Taking books from Assam teaches Hindi and teaching to teach. "
"In the whole village, only these three children will know Hindi?"
"Yes."
"There is a stone of Ramkrishna Mission."
"With his efforts, this temple is alive so far. Otherwise, there was no temple, no we were. "
That's all, it's over. I had no idea what to talk about now. And the priests were also of calm nature. They did not even say anything on their behalf, or asked something.