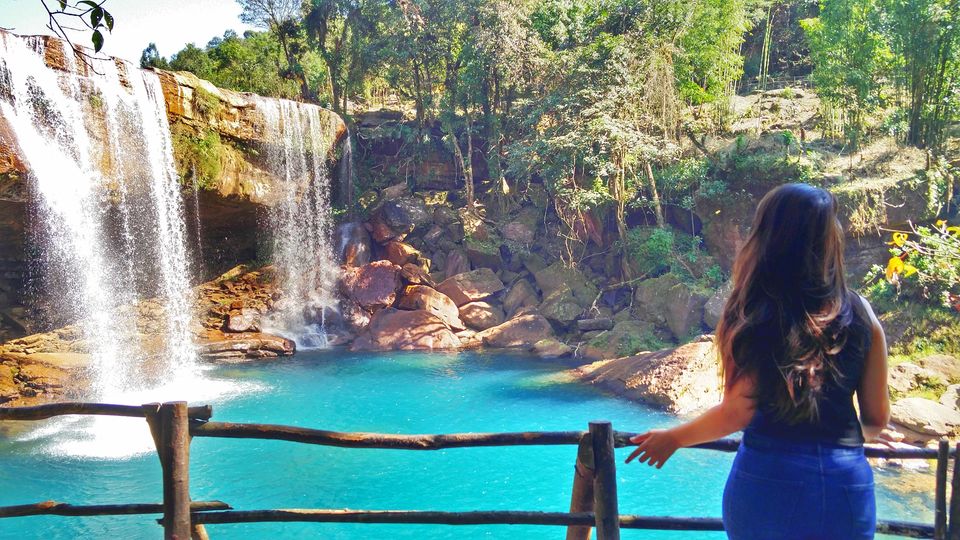 We are all crazy about getting your next check-in at the remotest places in the world. I was one such traveller who was literally obsessed with Philippines. I saw some of my favourite travel bloggers write about the beautiful Kawasan falls in Cebu, and I was itching to go there.
But Philippines was a distant dream, as the tickets were really expensive. Cut to November 2017, when we were planning our holiday to the Northeast ( Meghalaya and Assam). To my surprise, I found my Cebu Kawasan Falls lookalike right here in India and I almost shed a tear of joy.
Presenting, India's most magical waterfall - Krang Suri, Meghalaya.
A moment of silence to acknowledge how beautiful this waterfall is!
About Krang Suri : Hands down, it is the most magical waterfall you can lay your eyes on. Krang Suri is cut off from the tourist circuit. Located in the Jaintia hills, it takes a while to get there from Shillong; which is the capital of Meghalaya.
Krang Suri is blessed with shimmering blue waters and sparkling sunlight. This heady mixture of nature is sometimes known to create a rainbow. It's truly a magical pool in nature's wonderland.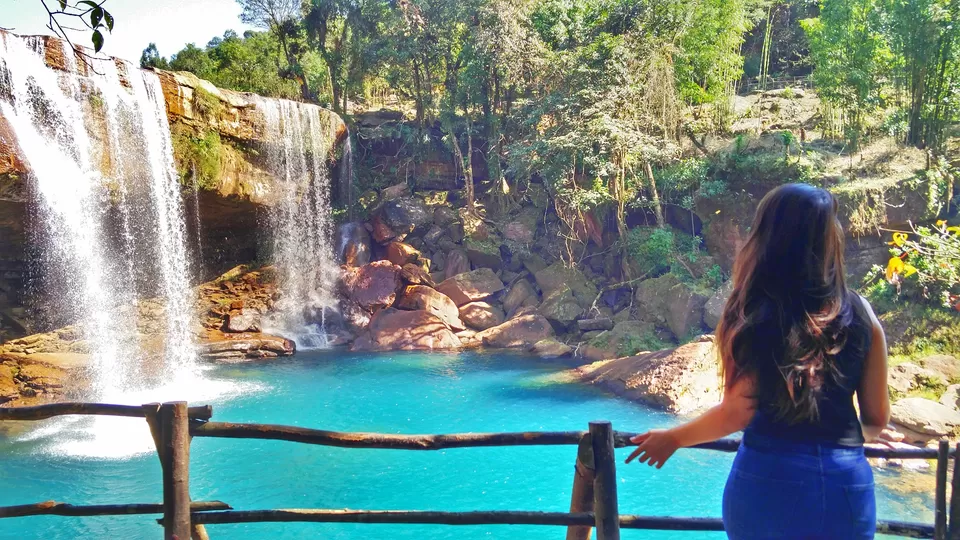 Meghalaya: If you are a hills person, then Meghalaya is your dream destination. The topography of Meghalaya is divided in 3 main hills - Khasi Hills (Central),Garo Hills (western range) and Jaintia Hills ( Eastern range). The local spoken language is Khasi and the dialects vary by area. Most tourists travel to the Khasi hills because that is where the popular tourist spots are located.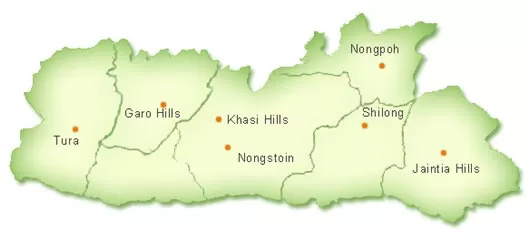 How to get there : Krang Suri is located on the other side of the state and takes a while to get to. It is 91 kms from Shillong and should typically should take 2.5 hours according to Google. But hey, these are mountains and the winding roads will stretch your time by a hour. So budget 3.5 hours to reach this place. The roads are deserted with nothing but some small villages on the way and some crazy looking limestone quarries. If you have friends who have motion sickness, then this journey is not going to be easy.
Pro Tip : carry camphor with you on the trip. It is known to cure AMS - Acute Motion Sickness. Tell the driver specially to brake less and drive slow.
There is a board that will welcome you to the waterfall. Follow that and get in the village. Post that sign boards don't exist and you will have to ask the villagers for directions. Park the car at the location and now descend steps to get to the waterfall. The government has built this to make the waterfall accessible. We kept walking until the temperature dropped a few notches and I could hear the waterfall in the foreground.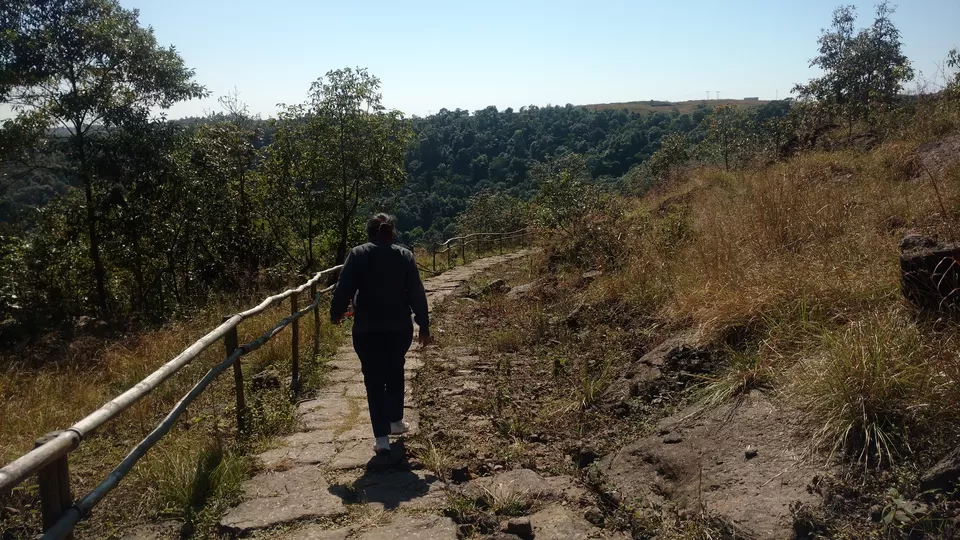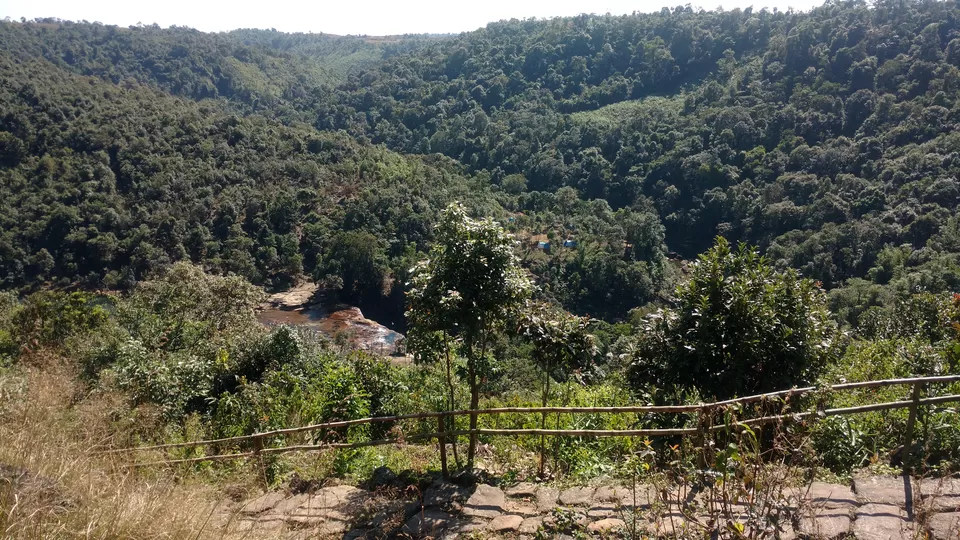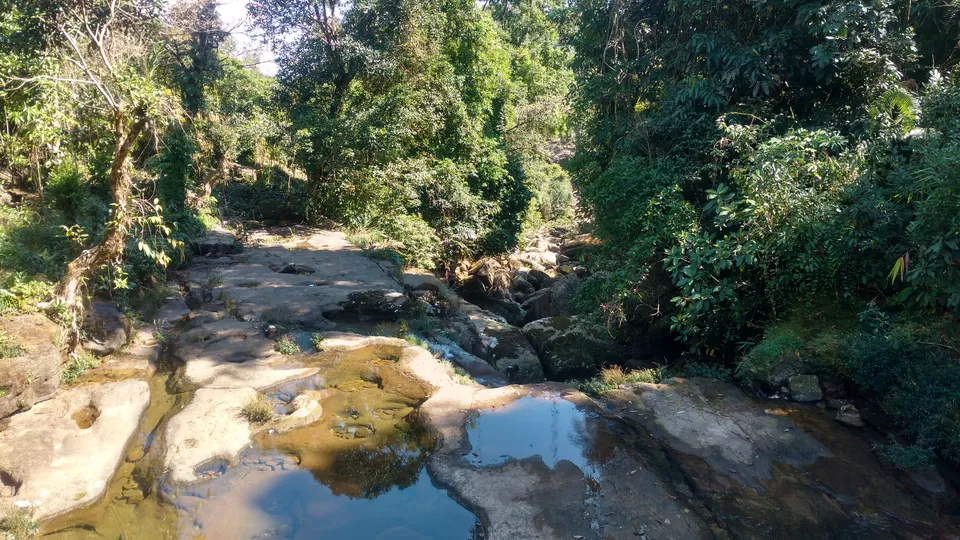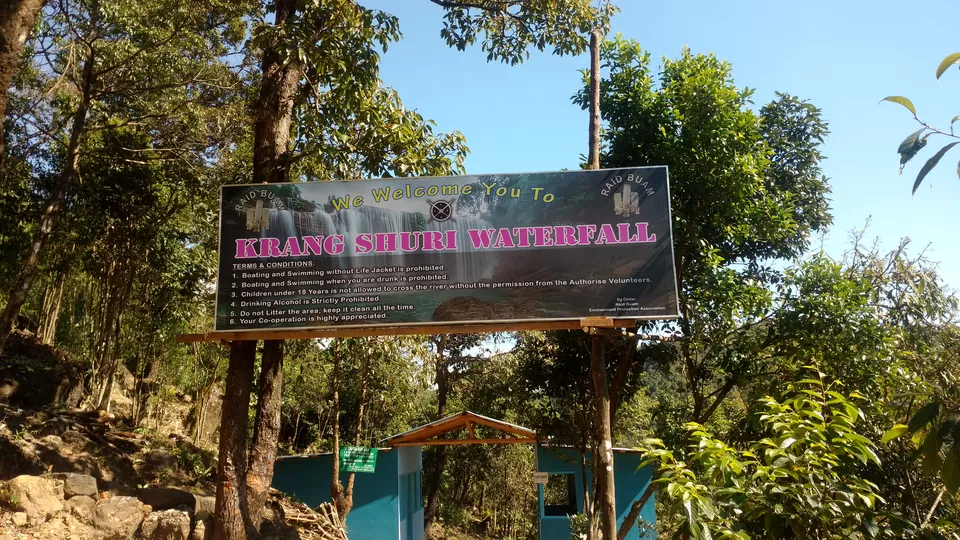 What to do there? : Trust me, I had not planned to jump in the water, but when I saw the waterfall my heart skipped a million heartbeats. It was the most beautiful thing I had seen. There is a small entry fee of about Rs 50 per head to the waterfall. If you want to swim, then life jackets are compulsory and they cost Rs 100 per head. There are changing rooms to change into your swimwear.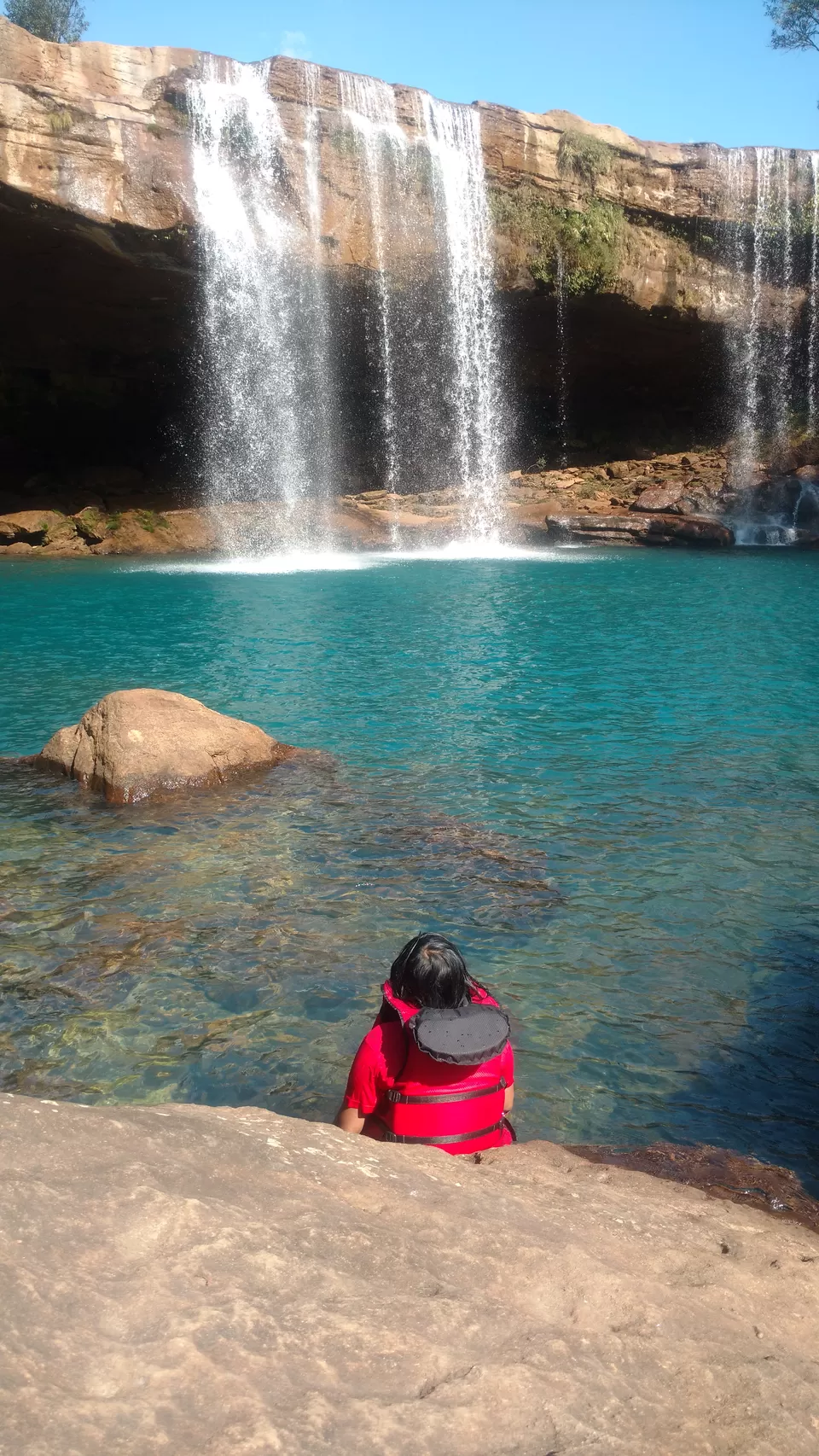 Once you are done with the routine, what do you do ? Simple, jump jump jump.There is a Khasi guide who will strap on the jacket and tell you which places you cannot swim in. Rest is open for exploration. The water was so cold, and the rocks underneath are slippery. Swim till the waterfall and put your head under the fall to experience bliss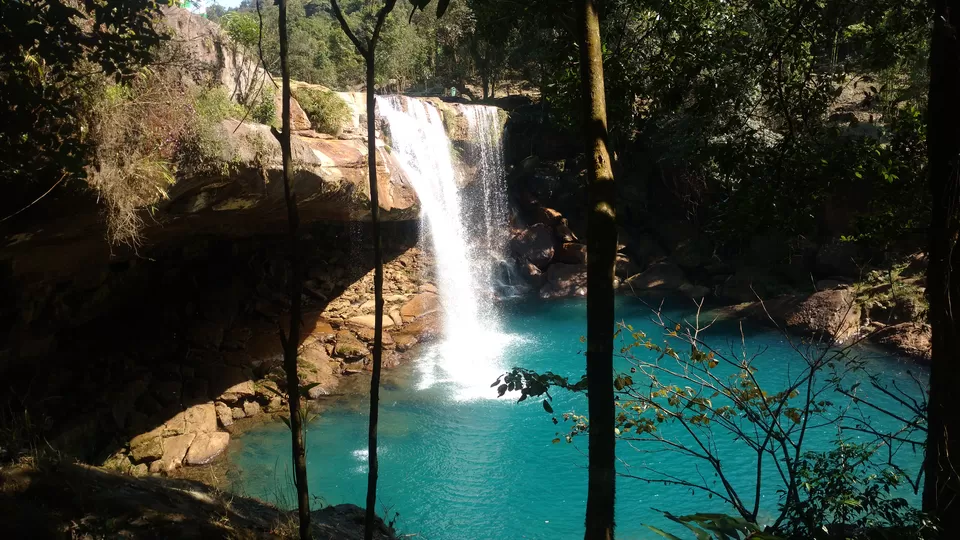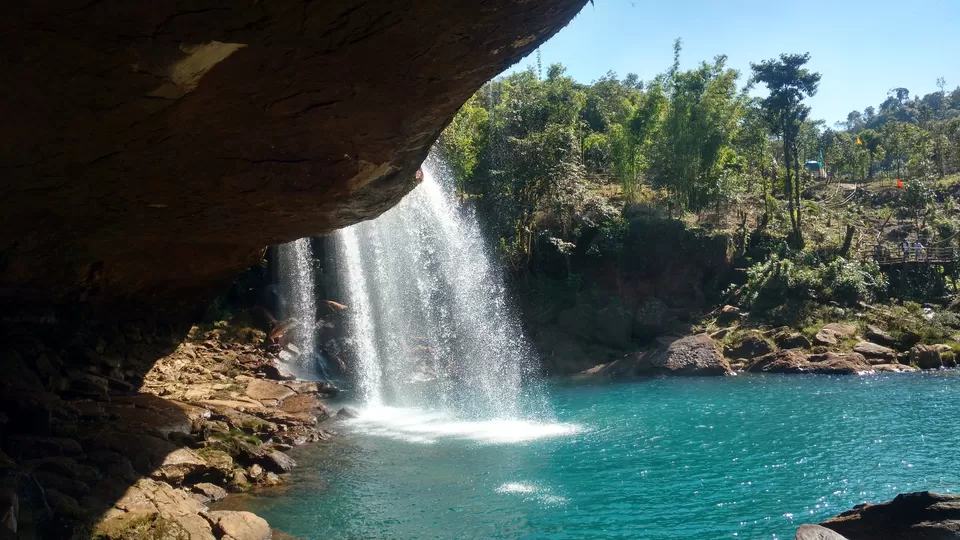 When to go: Krang Suri can be best visited anytime from the monsoons to winters. Make it a day trip by leaving at 7 am in the morning and ensure you reach the place by 10.30-11 am. Budget time to swim and bathe in the water. Trust me, keep at least 1.5 -2 hours there. You will not want to get out before that.
Places to visit close to Krang Suri : After you visit Krang Suri, head to Dawki/ Shnongpdeng. This is where the Umngot river flows and it is so clean, that it gives the illusion of boats floating in thin air. Don't believe me, check out my Instagram post here. The village is on the border on Bangladesh, and you can see it from the river itself. If you have time, you can visit Mawlynnong - which is known to be Asia's cleanest village. This also has the single Decker living root bridge.
Where to stay : Like us, you can stay at a budget B&B called Traveller's Inn. This is recommended by the government of Meghalaya. It costs Rs 900 for 2 including breakfast. You can find the booking details here.
This place was the most memorable destination from my Meghalaya trip. If you want to see more stunning pictures of my trip to the northeast, drop by my Instagram. I am sure you will love it. Follow my blog on Wordpress for more detailed travel dope
Frequent Searches Leading To This Page:-
Thottikallu falls, krang suri waterfalls tour, meghalaya tour package with krang suri waterfall, shillong to krang suri falls taxi fare, shillong to krang suri distance