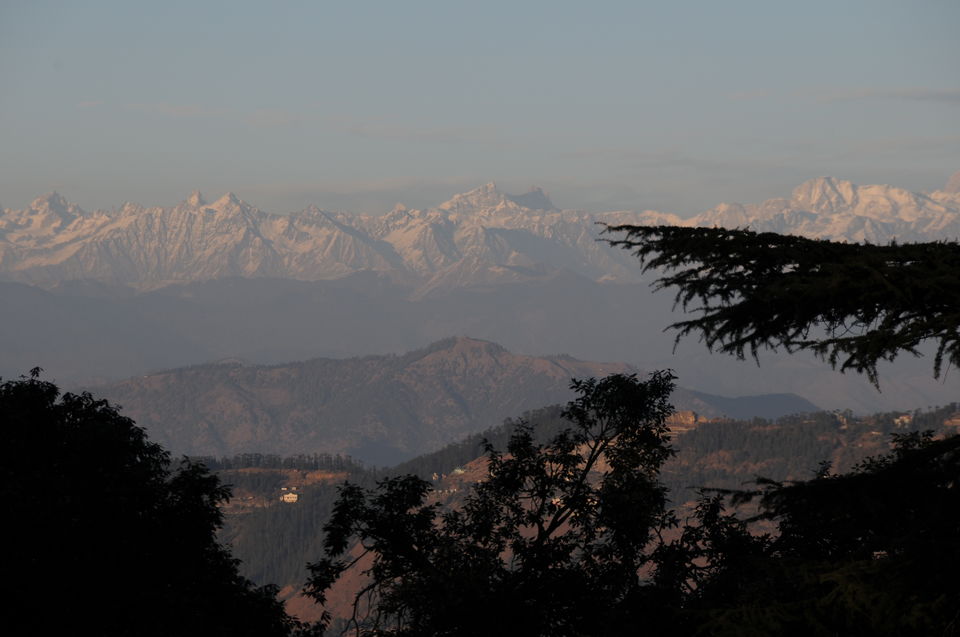 This trip was a special one as it was the first time I was traveling without family. I was obnoxiously excited because I was traveling with three of my school friends. Though we were all in different colleges, we often met but till now had confined ourselves to hanging out with each other in only Gurgaon and Delhi. Also, this trip was a post-exams celebration for each of us, so it proved to be a lot of fun! We had 3 days in mind and wanted to get most of the hills, so Shimla was the most suitable choice.
The two most convenient and affordable ways to reach Shima are by road and by rail. We went ahead with a combination of the two. We boarded the Shatabdi to Kalka from NDLS; it took us around 4 hours to reach Kalka. From there, we went to Shimla in a car that one of my friends' dad had arranged for us. The view that one gets to see from Kalka-Shimla road is very beautiful. One can also travel by the toy train that plies from Kalka to Shimla. The toy train is a UNESCO World Heritage Site under Mountain Railways of India and by itself is a popular tourist attraction. The toy train takes 5 hours to reach Shimla while the car takes only 2 hours or so. We chose to go by car because we had a time crunch on the first day of the trip. We saved the train ride for our return journey.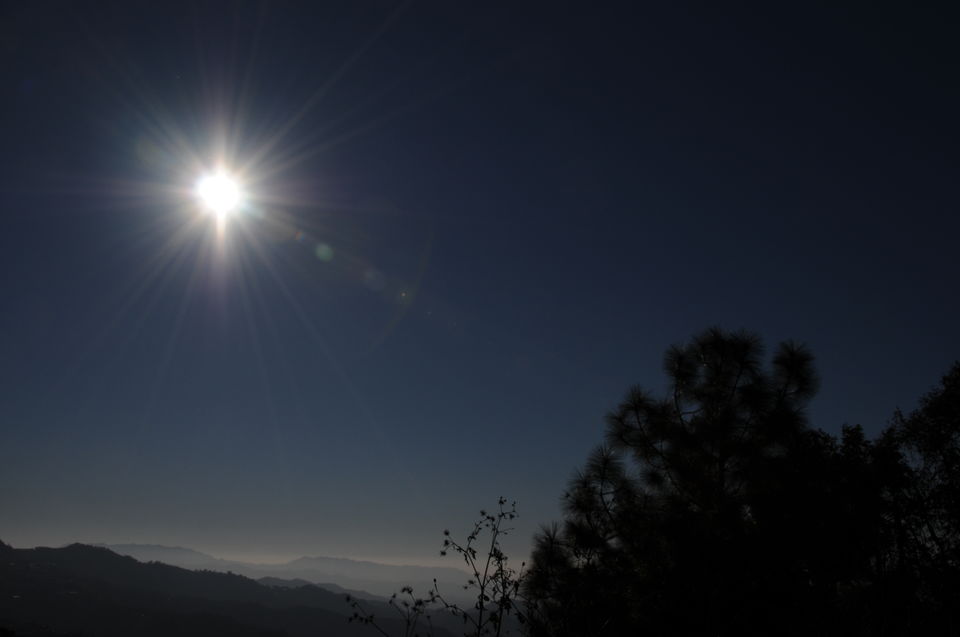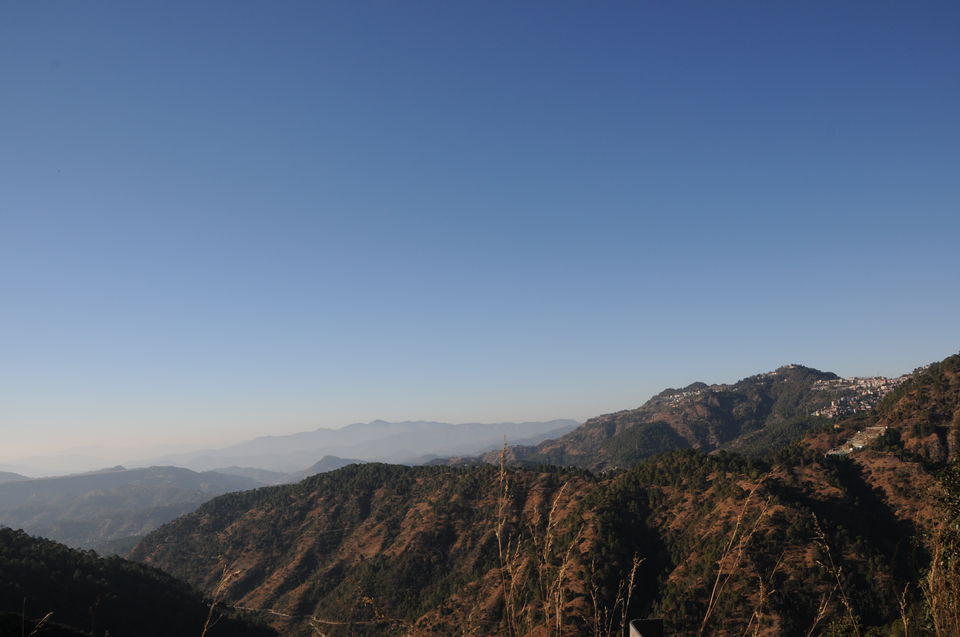 When we reached Shimla, we didn't check in to our hotel. We went to Viceregal Lodge first which is a historical place museum and is one of the main tourist attractions of Shimla. The British had built it but now it is used for research purposes by prominent Indian scholars. What is most attractive about Viceregal Lodge is its beautiful architecture. It is a colonial building of which you get a full inside tour by experienced guides. Tourists are however not allowed to take photos inside the museum. One can buy souvenirs like t-shirts, pens, hats etc. from the shop of the museum.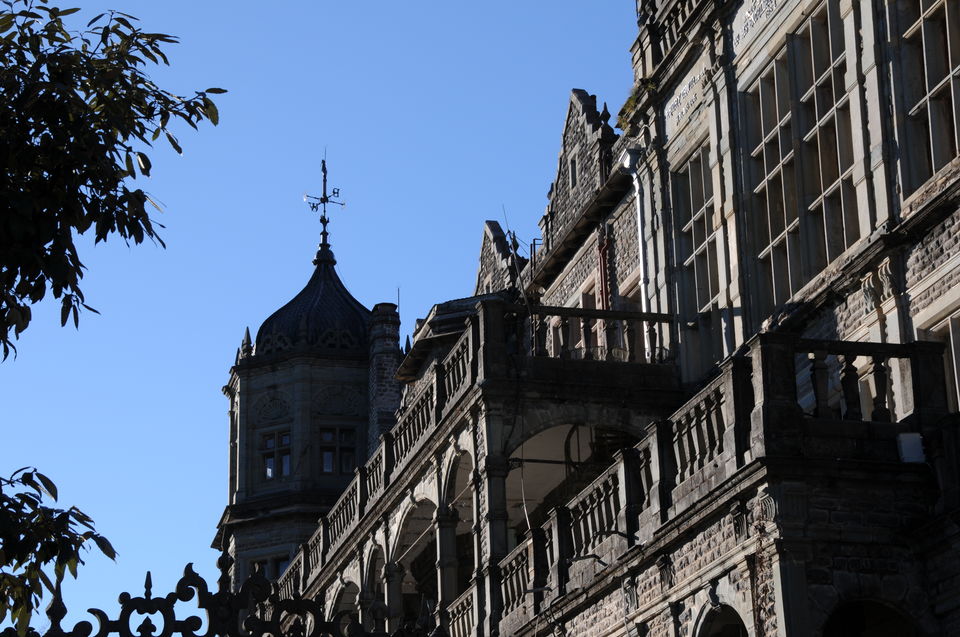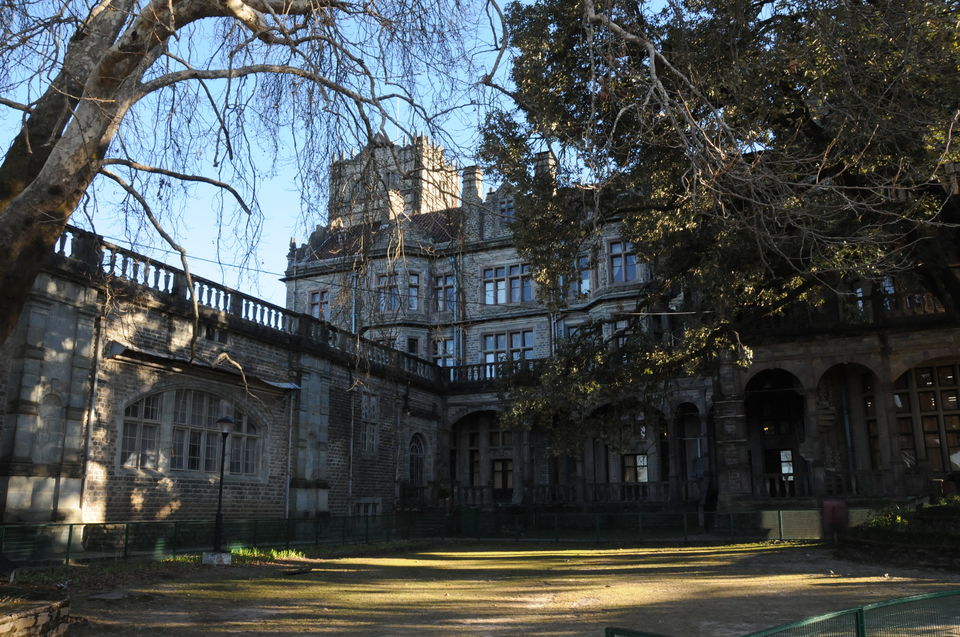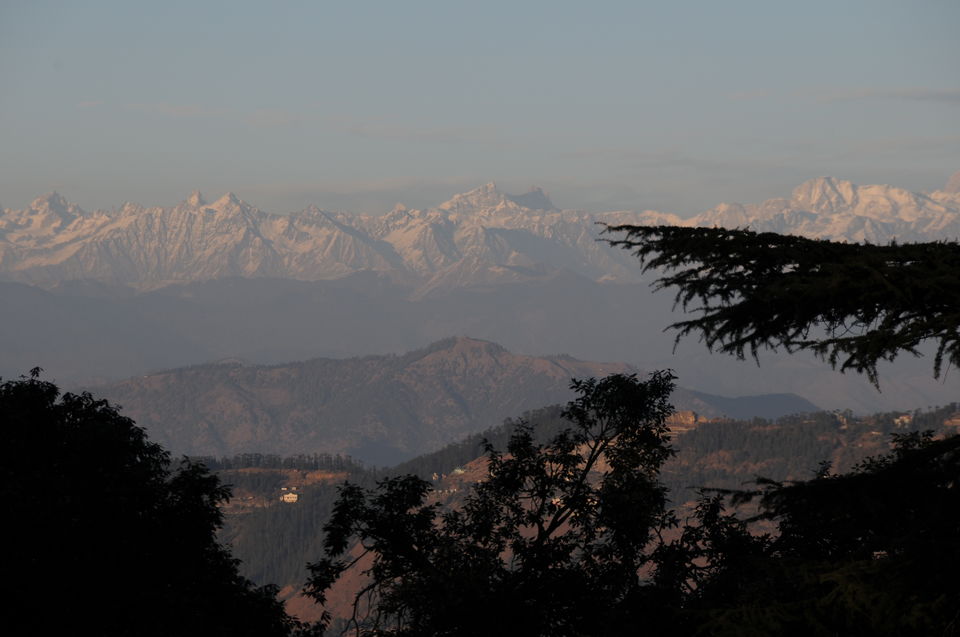 We then checked into Surya Hotel in which we had booked a suite beforehand. We did not spend much time in the hotel during our entire stay in Shimla but for whatever little time we had spent there our overall experience was satisfactory. The best thing about the hotel was that it had a direct entrance to the mall road on its topmost floor.
The mall road of Shimla is a pretty good place to hang around and just chill, it has a lot of shops and showrooms. Some of the things that you can buy at the mall road are hookahs, woolens, Himachali hats and local Himachali wines and beers. Apart from some of the shops selling the above mentioned items, there are shops selling things that you can find in any ordinary city market and there are brand showrooms that you can find in any metro city. There is an Emerge store in the mall road which is the apt shoppers' stop for all hippie souls. We had coffee and butter dosa at Indian Coffee House. The butter dosa is their specialty and I found it to be amazing. We also had street food and softies before having dinner at Wake & Bake which is a very popular restaurant of Shimla. I found Wake & Bake to be quite ordinary and felt that it is overrated. Some eating joints of the mall road that I found good are Indian Coffee House, Sitaram and Sons, Nathuram Sweets, Trishool Bakers and Eighteen71. Other popular restaurants of the mall road that we did not try are Hotel Combermere, Krishna Bakers, The Brew Estate and La Pino's Pizza. The Brew Estate is the only microbrewery of Himachal Pradesh and so is naturally very popular.
In the morning, we went to Sitaram and Sons in the mall road to have Chole-Luchi for breakfast. The food was delicious.
We then headed to Kufri. It took us around an hour to reach Kufri. The main attraction about Kufri was a peak to which you horse-ride uphill. We were told that the peak was snow-clad at that time and so had to rent gum boots and buy leather gloves from the vendors there. The horse ride was fun but we were highly dissapointed when we reached the peak because it was not snow-clad; snow was only at the sides. We nevertheless treated ourselves to playing with whatever little snow was present there. At the peak, you could take Himalayan bunnies in hands and sit on Himalayan yaks and get your pictures clicked. There were also telescopes through which you could have a close look at popular peaks and tourist attractions around Kufri and there were also adventure activities happening. In addition to this, there is a separate adventure park in Kufri which we did not visit. There was decent maggi and street food being sold at the peak and we had lunch there.
We then headed back to Shimla mall road and visited Jakhoo Temple which is dedicated to Lord Hanuman. Jakhoo Temple is the topmost point of the mall road. One can either ride on a cable car to the temple, hire a cab or trek all the way up. The cable car service charged 600 bucks whereas the cab service charged 100 bucks. We went with the cab service. There are a lot of monkeys in the periphery of the temple and tourists are advised to not carry any handbags to the temple. In fact, we were also told to keep our glasses in pockets as monkeys there often steal them too! There was a tall Hanuman statue in the temple which I found to be very beautiful and magnificent.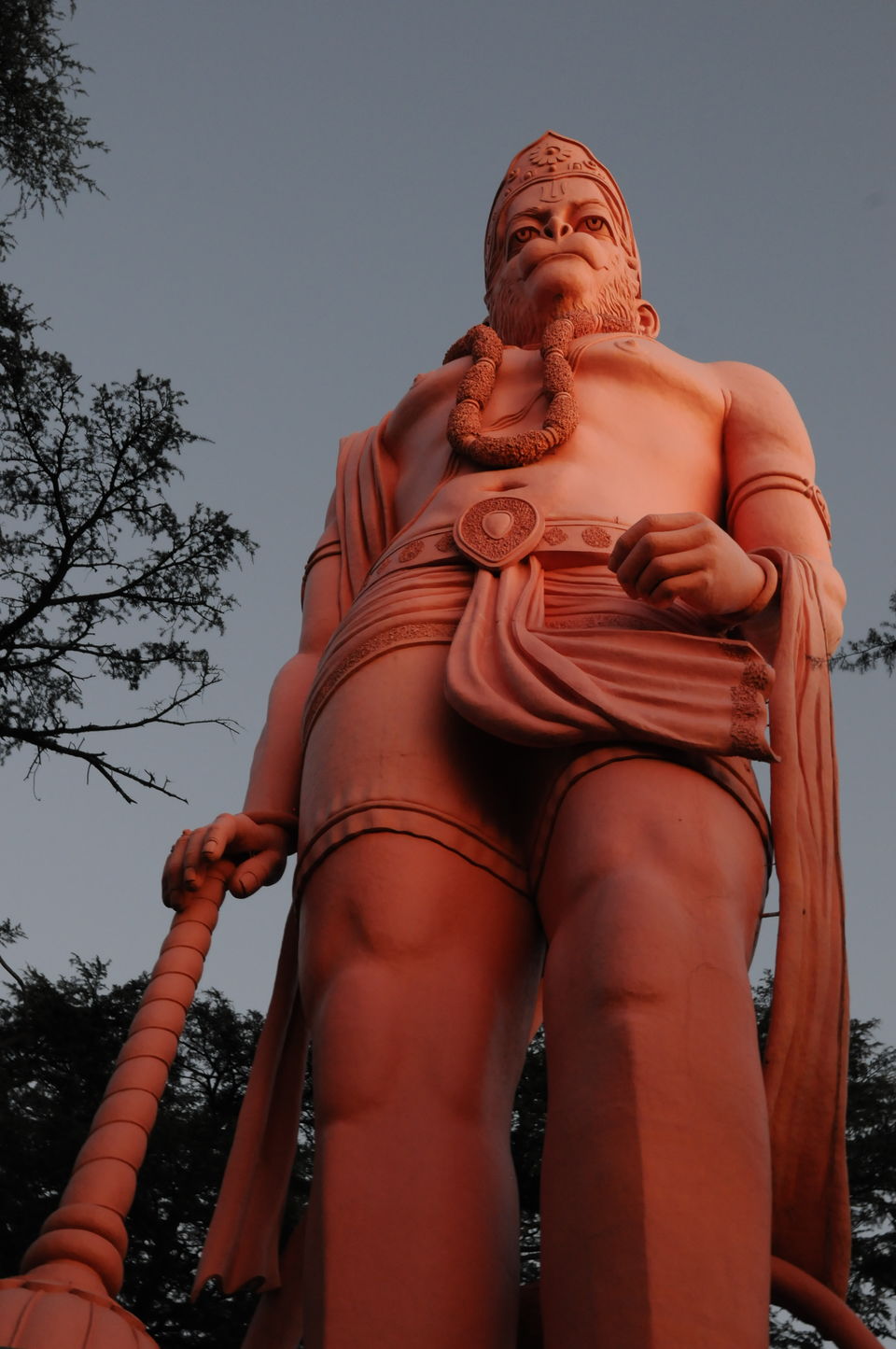 We then headed to Nathuram Sweets to have samosas and doodh-jalebi. The glass of doodh-jalebi was large and it kept our stomachs filled for long. Later in the evening, we had dinner at Eighteen71 and then retired to our suite.
We had breakfast at our hotel in the morning and headed to Shimla Railway Station to board the toy train to Kalka. I felt that spending your 5 hours in the toy train is not worth it because it is pretty uncomfortable and the view that you get to see on the ride is same as what you see from Kalka-Shimla road. We reached Kalka and boarded our Shatabdi and it took us 4 hours to reach Delhi.
The overall experience of the trip was good. We had a lot of fun by just being around each other and exploring a new place. However, if you want to have a very eventful trip, Shimla may not be the right place for you as there is not much to do except hanging around in the mall road, Viceregal Lodge and visiting Kufri. But Shimla is the suitable place to spend time with friends and family.
Happy traveling everyone!