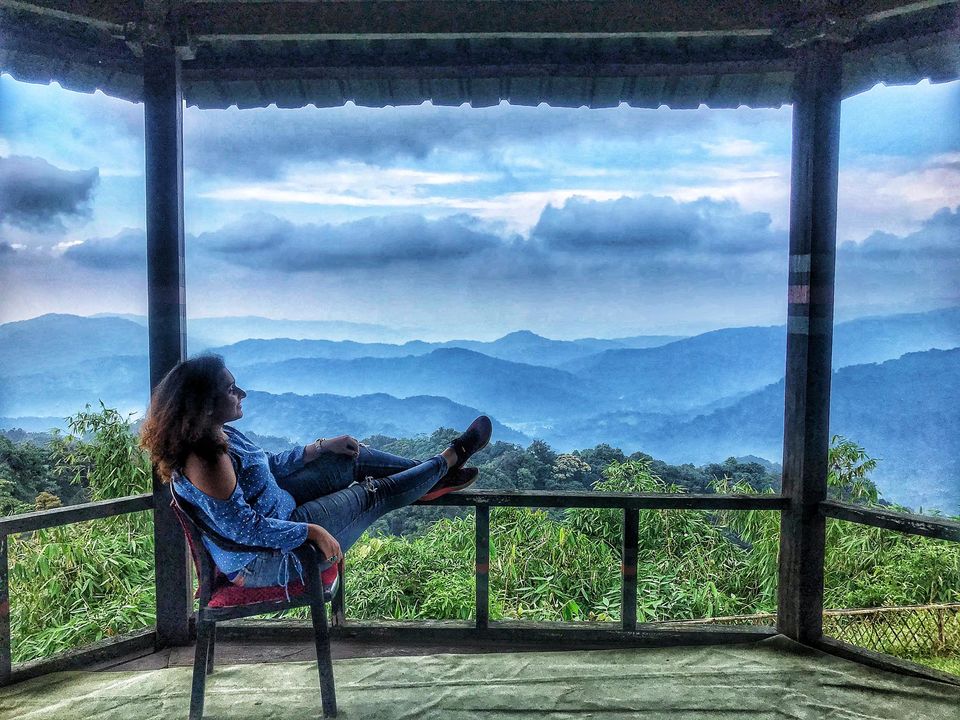 That December morning, while riding into the mysterious Patkai Hills, the crisp winter breeze greeted my face eagerly with its ever so playful warmth. The clouds danced mischievously across the skies parting way for the amber sun rays to provide some succour from that damp forest air engulfing the solitary wheels trudging its way up the curves of the legendary Stilwell Road. The hum of the Royal Enfield's charismatic dug dug interrupted the cacophony of monkeys, chirping birds & rustling leaves of those tall bamboo groves swaying ever so gently.
It is strange how I only remember reading about the Himalayas,or probably Khasi and Jantia hills in the North East, back in the day at school. Perhaps some chapter in Geography might have mentioned about Patkai hills but the fact that the name never occurred again explains why it all sounded so alien when I heard about it last year as though hearing it for the first time. For that matter, even Mishmi hills or about any tribes from this region of Arunachal, all sound like mysterious names unheard of.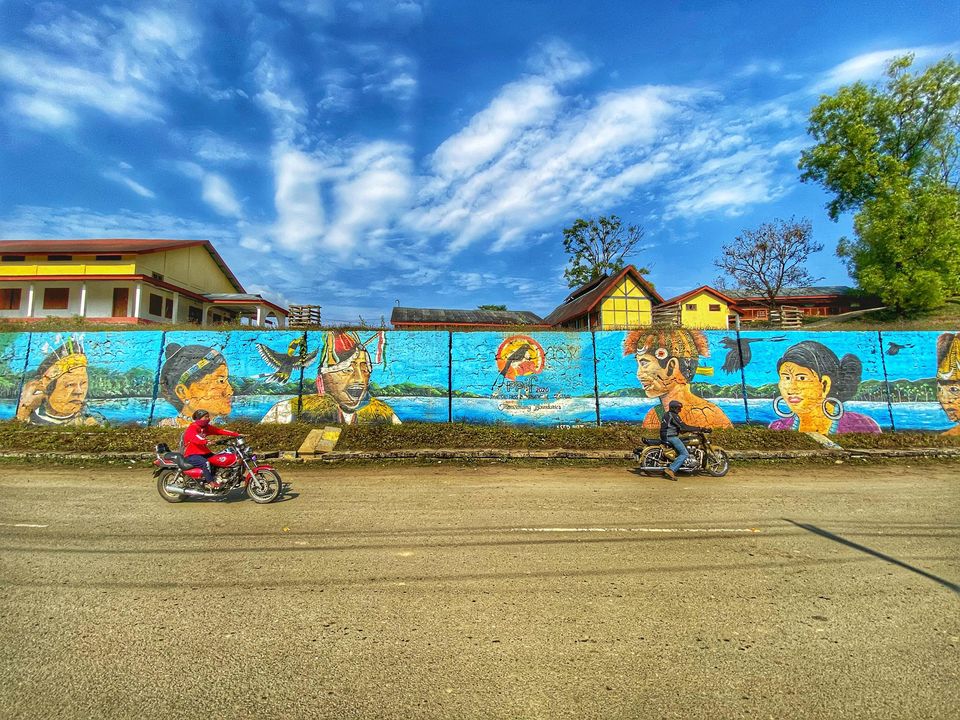 As we left behind Nampong, the last town before the Indo-Myanmar border,I couldn't help but wonder as to how lucky I was to venture into this part of our country which until a few months back, I also feigned ignorance about. So here's another stunning secret of the North East that's not just rich in terms of beautiful locales and culture but also holds great historical significance. Pangsau is truly a destination for any and every kind of traveler.
PATKAI HILLS OF ARUNACHAL PRADESH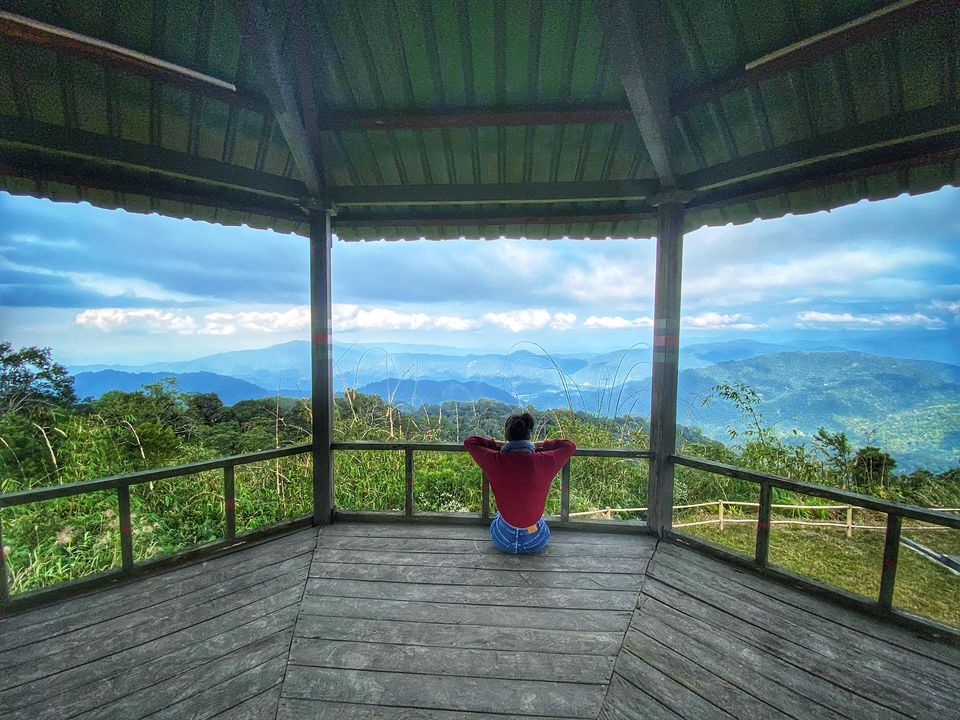 So the Patkai Hills are the mountains on India's North Eastern border with Burma.The Three mountain ranges that form the Patkai hills are The Patkai Bum, The Garo Khasi Jantia and the Lushai Hills. Pat-Kai in Tai Ahom language means 'to cut chicken.' Patkai runs along the spine of Changlang district, one of the least explored places in Eastern Arunachal.
HEARD OF THE HISTORIC STILWELL ROAD?
Our journey began from this historic landmark that screams stories of valour, grit, determination and the indomitable spirit of the ones who toiled to make this route come alive in the 1940s at the World War 2 time. History never allured me but the stories of Stilwell road piqued my interest like none other. Perhaps reading about Stilwell and then riding on the same route made this trip even more exciting. So here's the story.
The grand Stilwell road played one of the most vital roles in the trans-regional connection, India-Myanmar-China during World War 2 while fighting against the Japanese. It was built on the old opium route that was utilized to carry out massive civilian exodus in 1942 after the fall of Burma. Earlier known as the Ledo road since it started all the way from Ledo ( a small town in East Assam which is famous for the last railhead) going through Burma to all the way up in Kunming, China in order to deliver military supplies to the Chinese Allies in their fight against the Japs as an additional support along with the air supplies. Many interesting stories revolve around the flying route too which is called 'The Hump' which shall follow up later in this post.
This route was infamous for its natural nemesis like deadly malarial infested forests, torrential rains, treacherous mountains inhabited by unforgiving predators and of course the lurking dangers of enemy attacks resulting in thousands of casualties of workers, labourers and soldiers as they worked on and undertook this route, which gave this route a rather somber name 'A MAN A MILE ROAD' A total of 1079 miles from Assam to all the way up to China.
After all those names, the road was eventually renamed as Stilwell by Chang Kai Sheik as a tribute to General Joseph Stilwell ( then Commander of American Forces) as this project was his brainchild.
While closing towards Pangsau pass, we spotted the Old Stilwell Road sign board, buried deep in the bushes, the legendary road that now could easily pass off as a forest trail. While standing there, black and white pictures of that bygone era flashed in my mind that I glanced through while reading about the war.
THE LONG FORGOTTEN WORLD WAR II CEMETERY AT JAIRAMPUR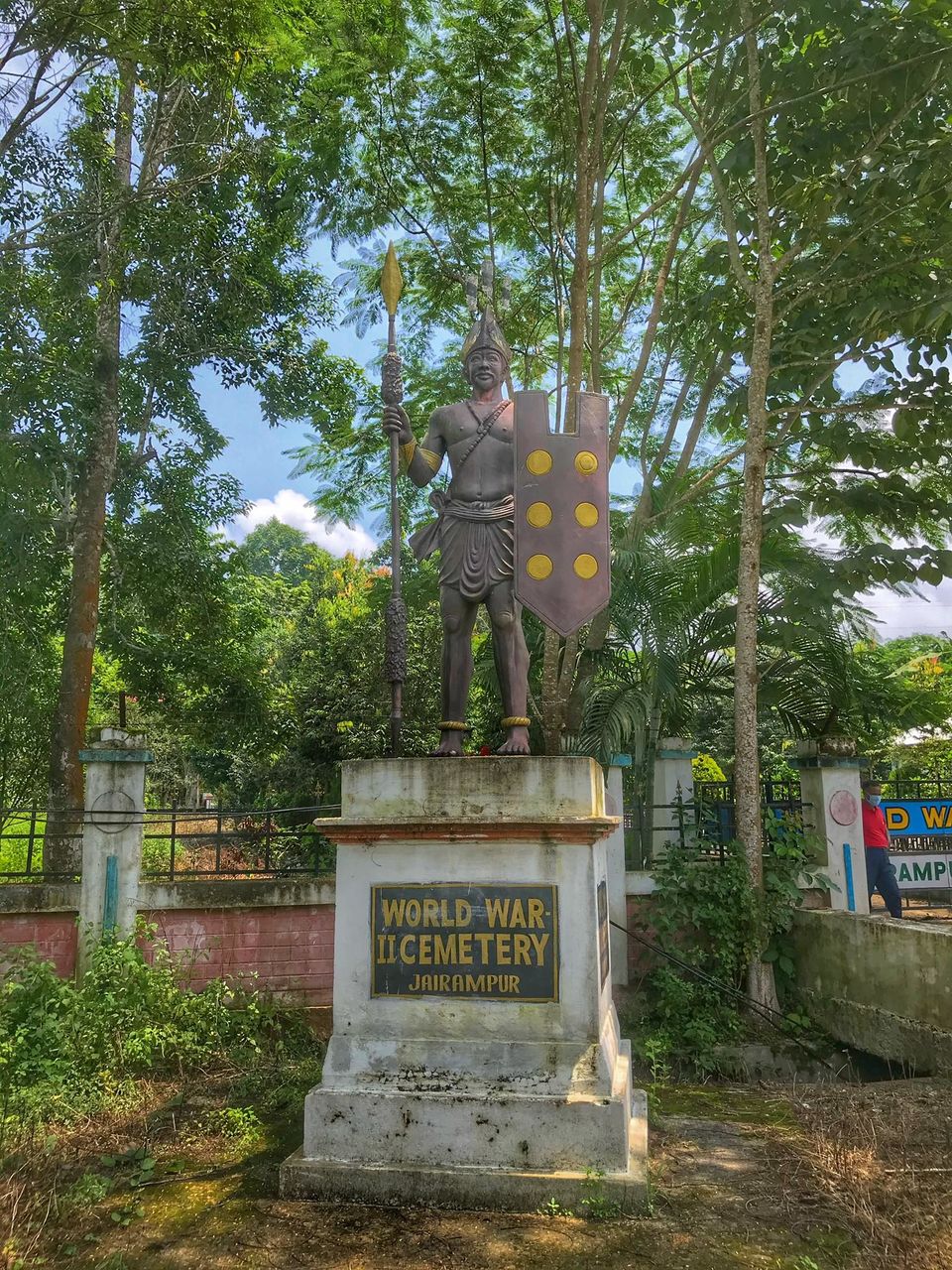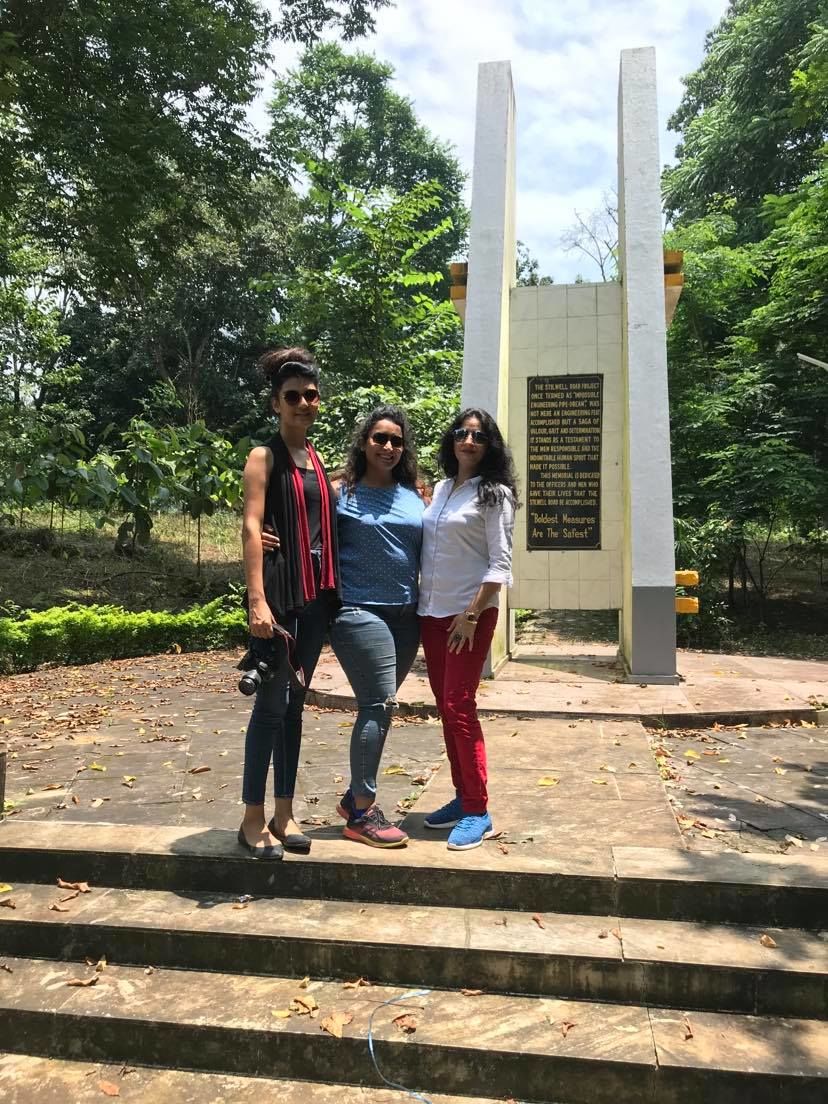 After crossing Jagun, one enters Arunachal, its first town being Jairampur which happens to be famous for the lesser known and long forgotten World War II cemetery. Though the cemetery looked more of a botanical garden which also is a partial identity of this place as a tiny board on the gate says World War 2 cemetery while a much bigger board says Botanical garden. A huge statue of an archaic looking soldier with sword and shield greeted us at the entrance. About a thousand graves of the allied soldiers who were mostly African American, Kachins, Chinese, Indians and Britishers laid here buried in wilderness hiding under a thicket of moss and ferns.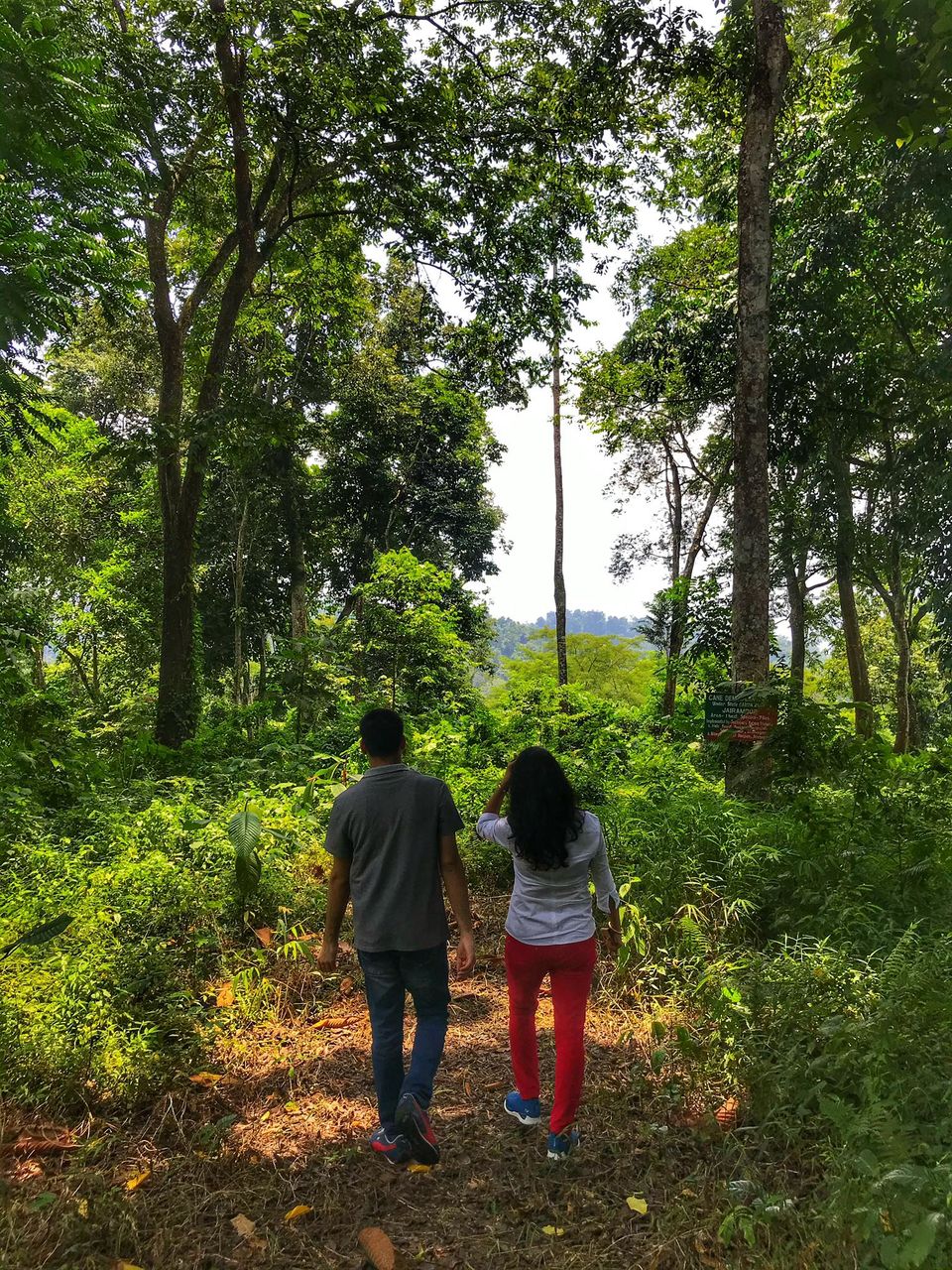 Though the cemetery is said to have already existed since World War II, no one except the local villagers was aware of its existence. things changed when Assam Riffles found the ruins. Back in the 90s, the large burial ground with more than thousand graves of the allied soldiers as mentioned above, who died while constructing the 'Man A Mile Road' were discovered and brought to public notice.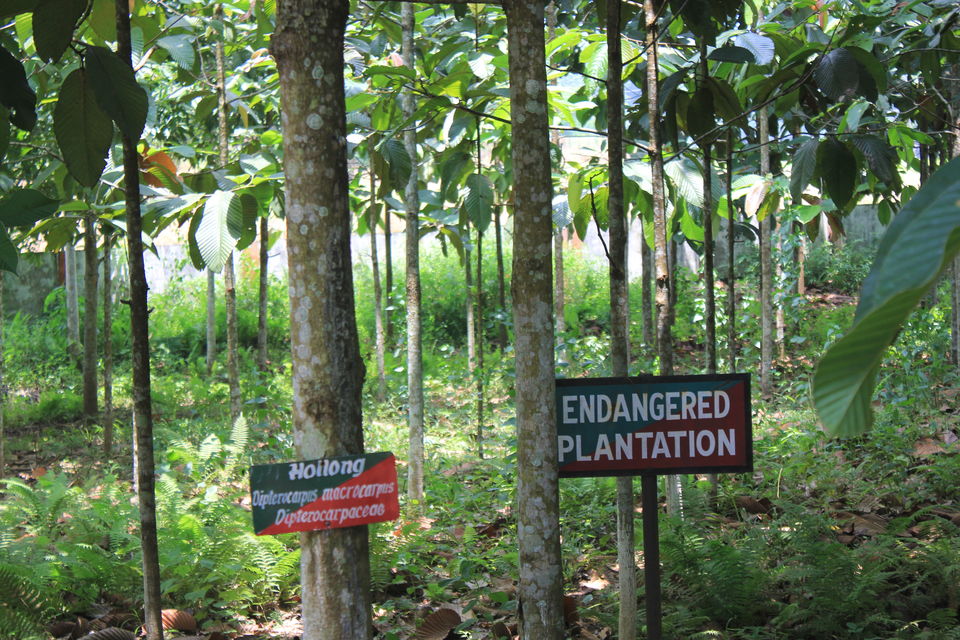 Spread over 3 acres, the cemetery is said to be one of the largest in the north east India. the graves are arranged in five lines and several rows while a large grave located at the center is said to be a mass burial spot. Bricks like Ledo AR&T CO. Brick Fields etc were used to construct the graves. When the graves were discovered, most of them were found in dilapidated conditions, reportedly damages done by wild elephants and grave raiders.it was only after its discovery in the 90s that the boundary wall was erected to prevent further destruction and maintain the cemetery.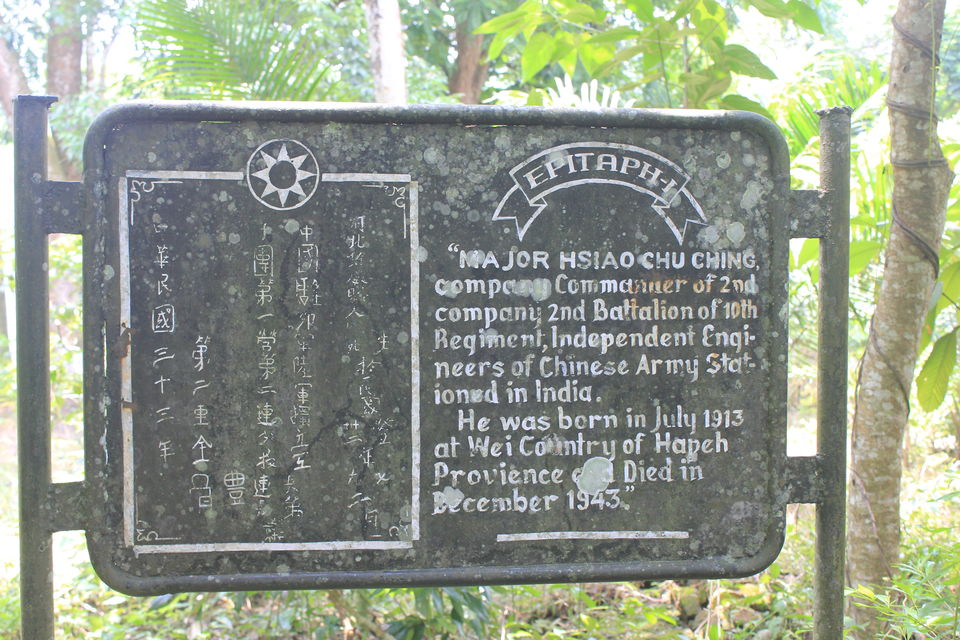 It is said that most of the allied soldiers buried here didn't die of bullets but due to malaria, snake bites, accidents, natural calamities while constructing the longest road of World War II, the Indo China Burma theater. on the same site they also built the world longest war time pipeline for fuel from Calcutta to Burma.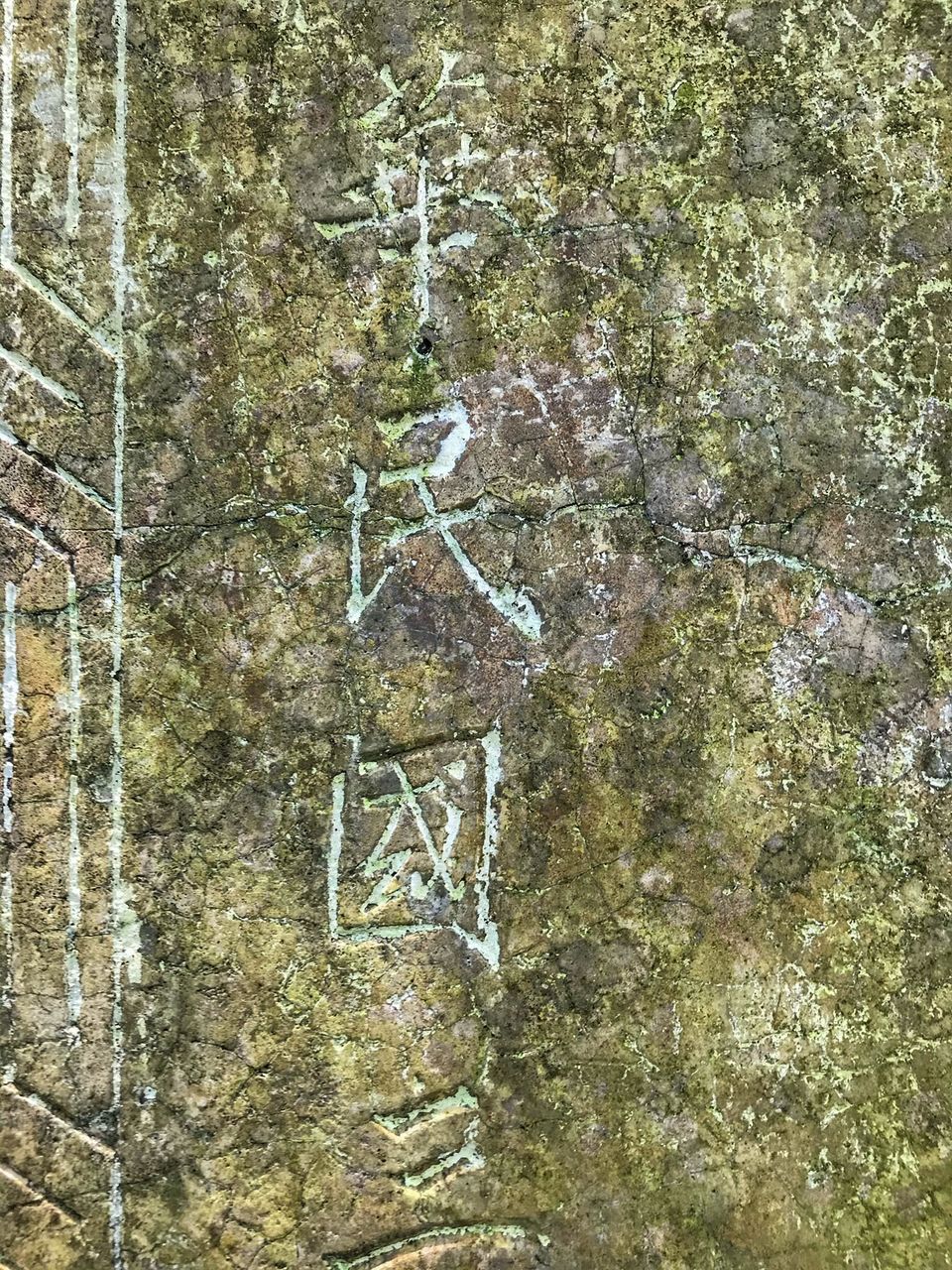 I am not sure if it felt eerie, sombre or beautiful standing there amidst the graves hiding in the wilderness of Changlang.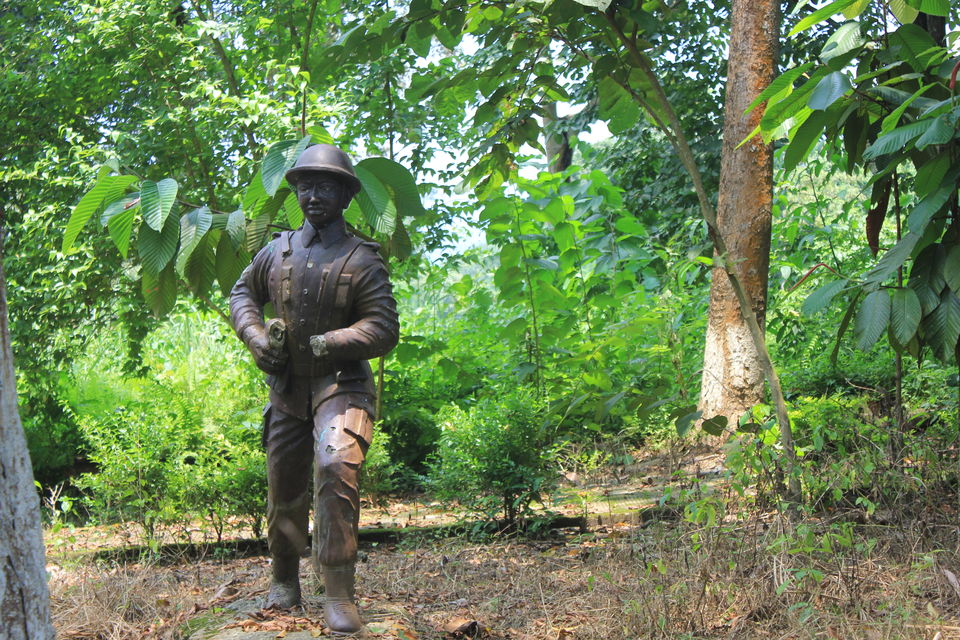 PANGSAU…THE GATEWAY TO MYANMAR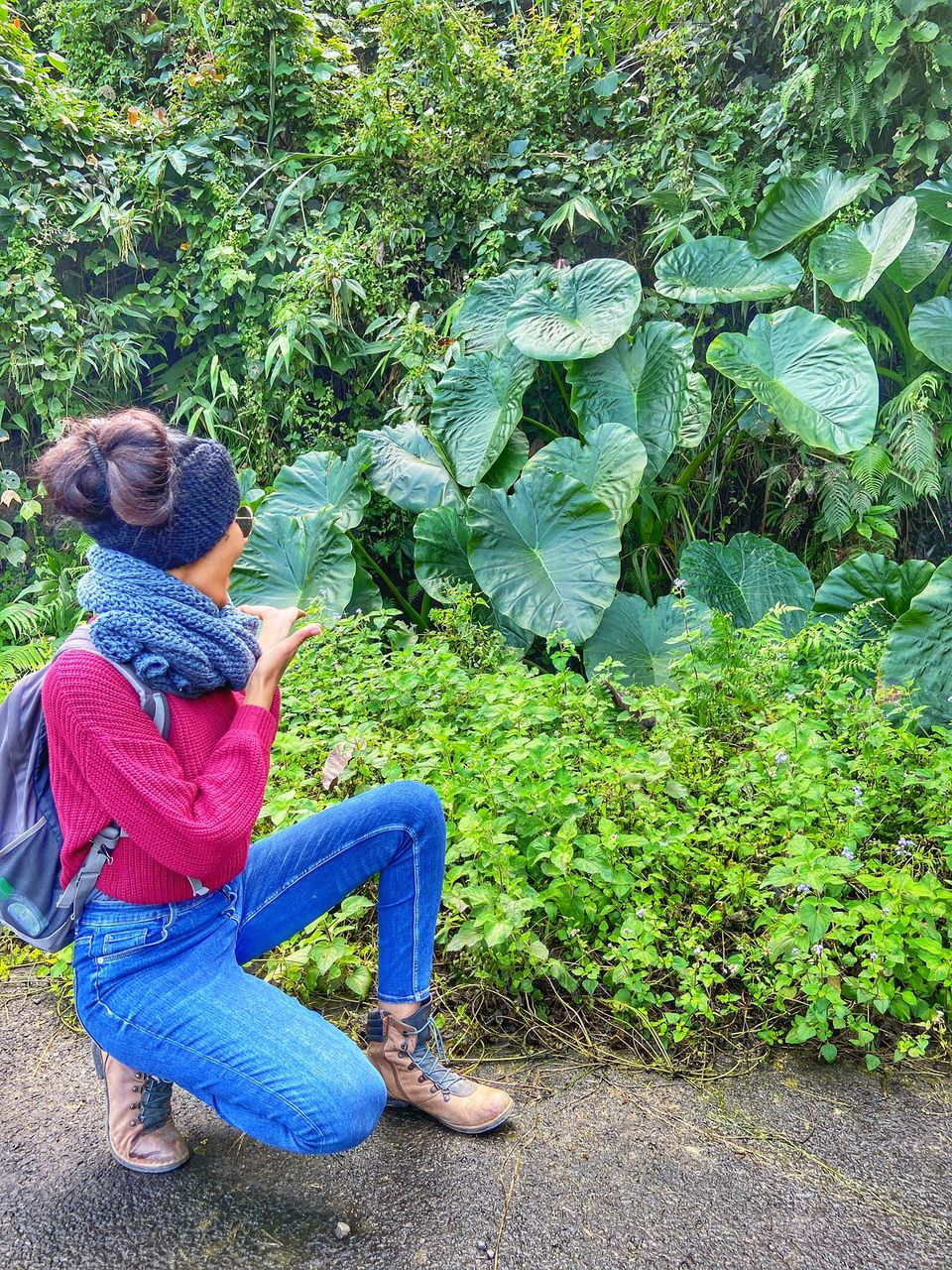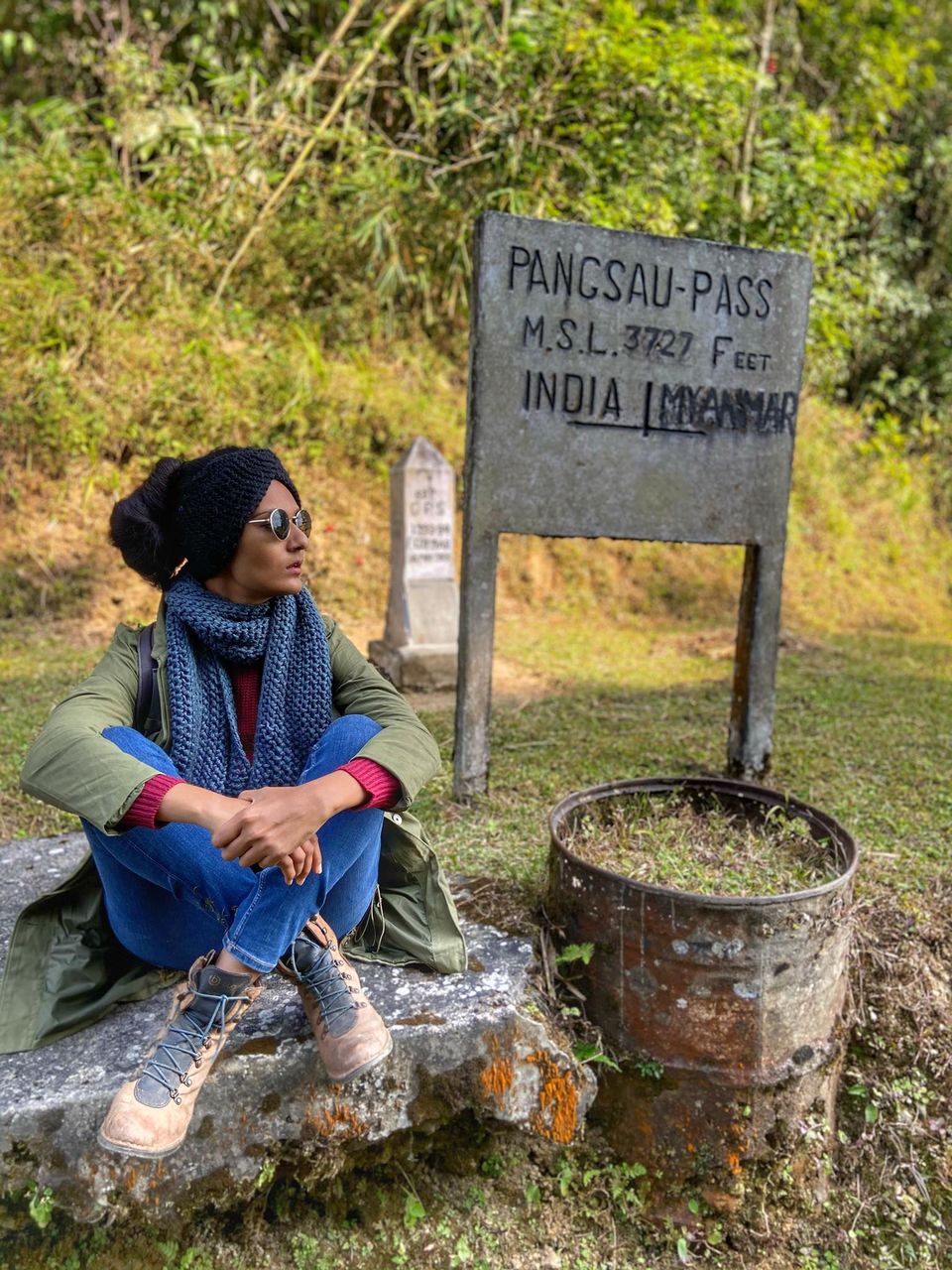 The ride up to the pass is every nature lover's delight for the flawless road flaunts the rich flora of this region. I once again gave in to my temptations of bringing a plant home from this side of the state. Giant ferns and taro leaves, umpteen vibrant butterflies fluttering around, sprawling tea gardens throughout the way and Tangsa huts perched on the hillocks shall keep your eyes wide open throughout.
The engine roared as we scaled up the last bit of the climb and were finally greeted by the board 'PANGSAU BORDER MARKET' .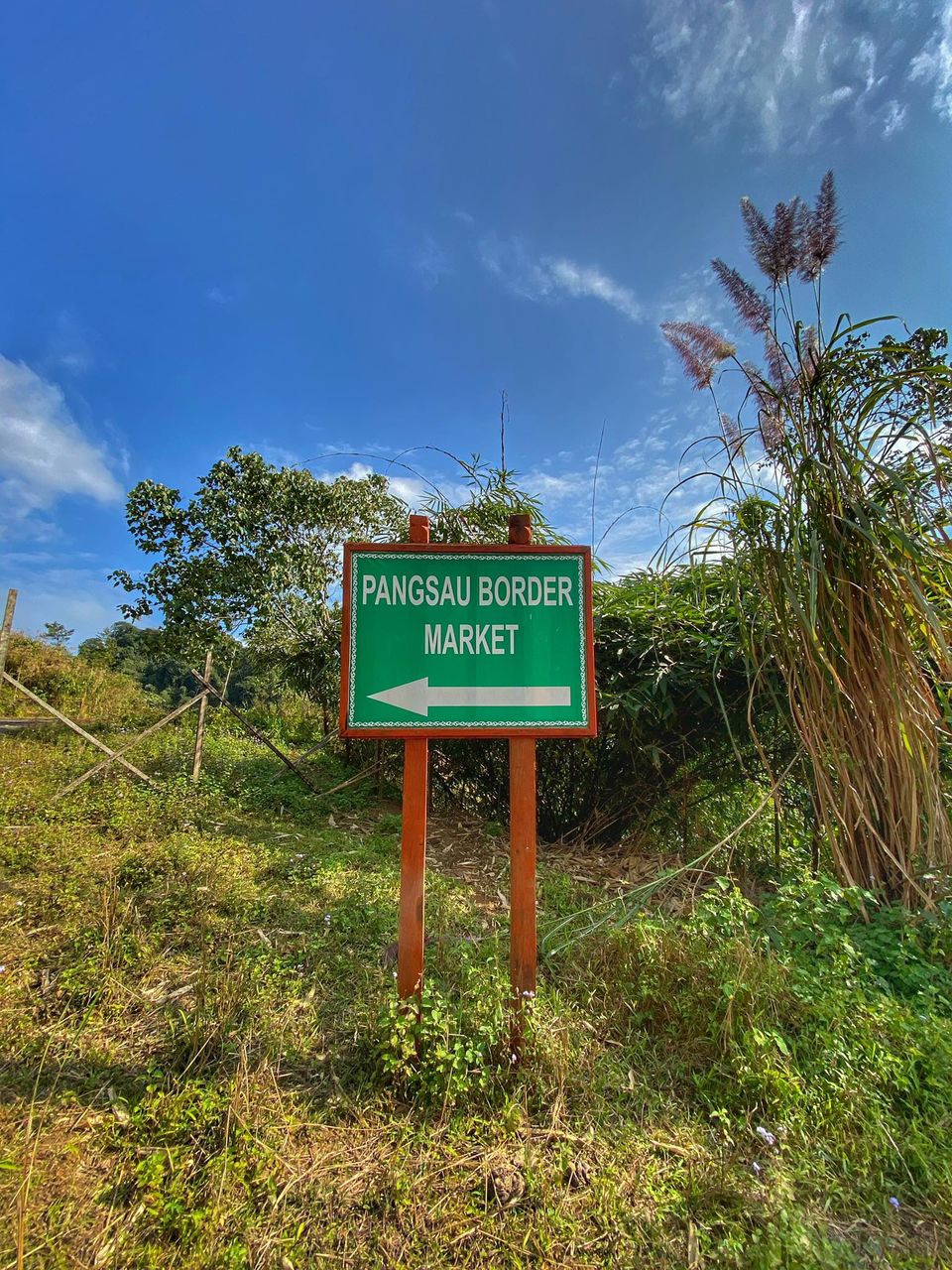 'This is it?' I asked Tee. We were technically inside Myanmar already. He scoffed ' If only getting across borders and boundaries was this simple' Border Pillar Post 173 stated India on its left and Republic of Myanmar on its right. It took me back to several border posts that I have visited so far of both India Pakistan and Indo China all fiercely guarded and fenced. This was one of its kind. Perhaps it says a lot of our relations with the Burmese 🙂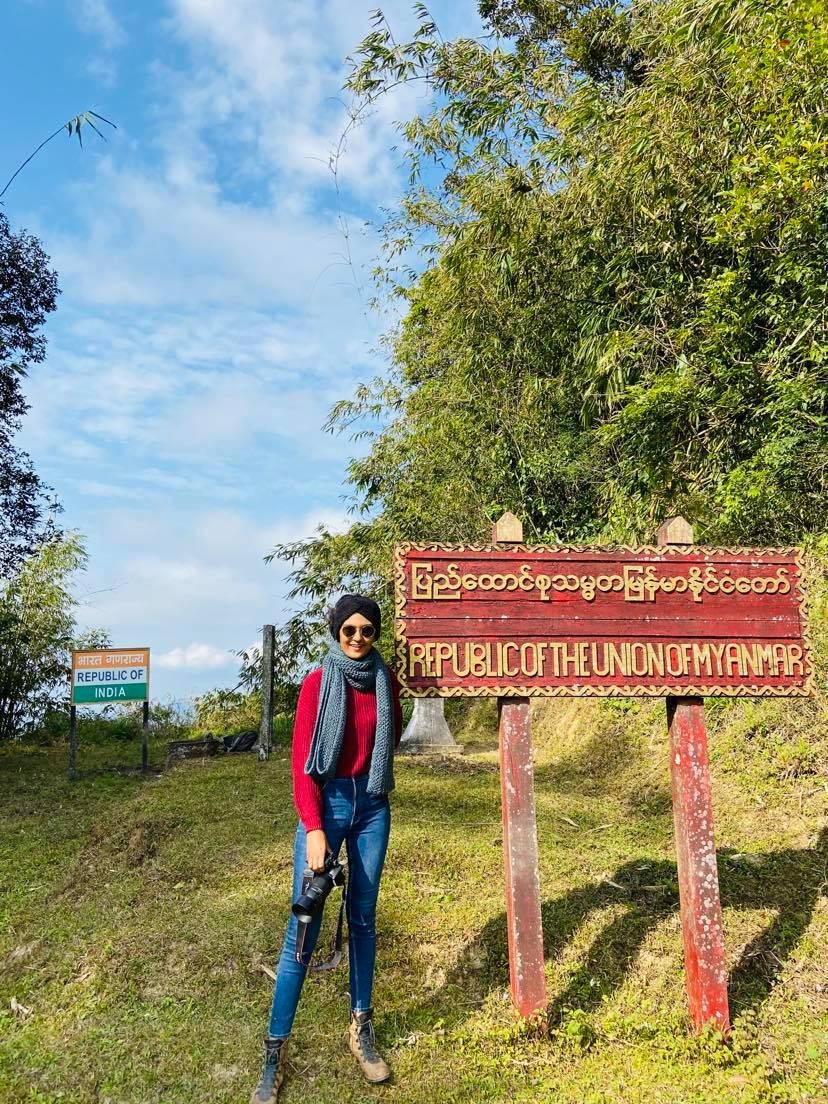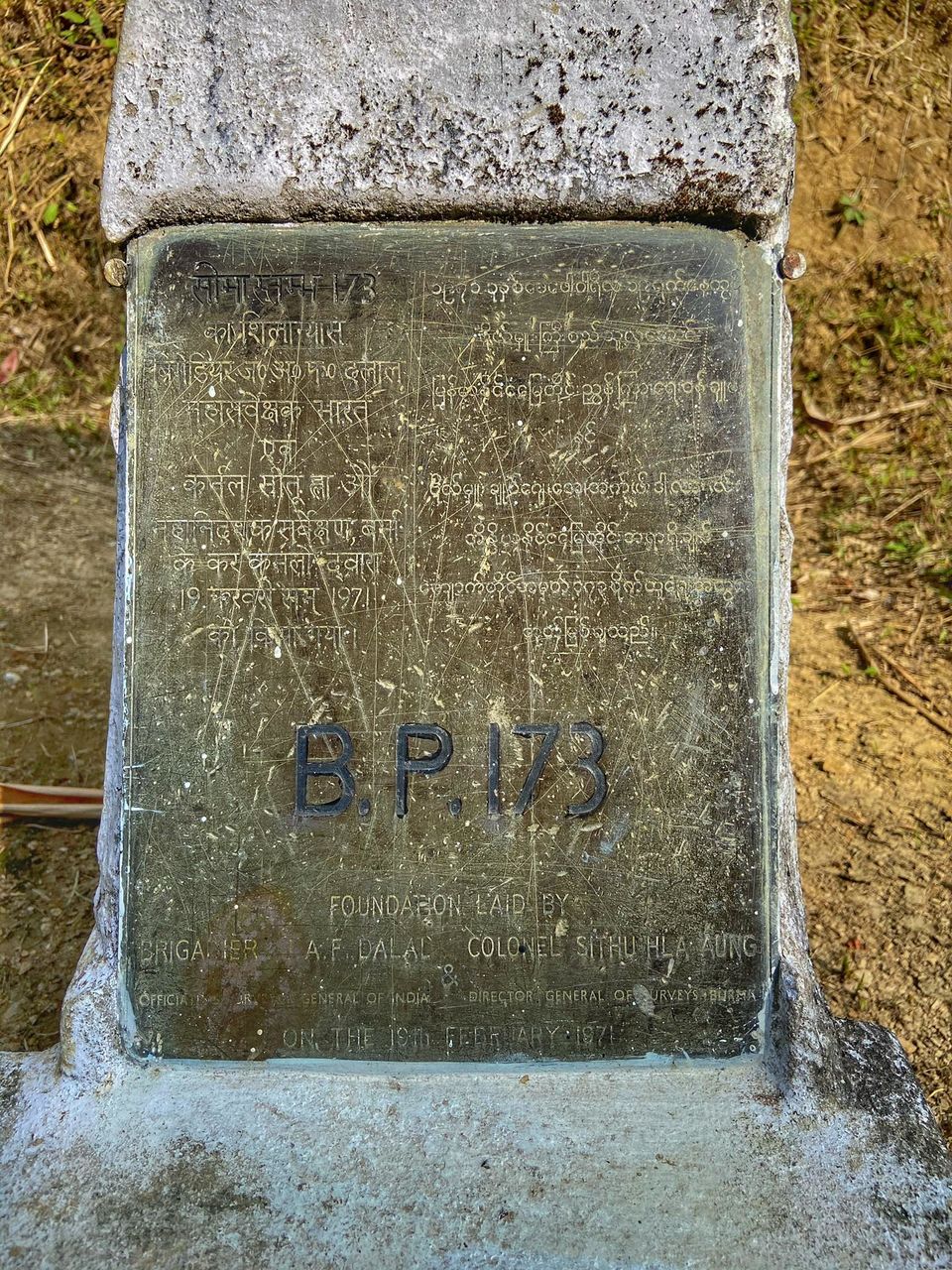 Emerald carpet of green fields lay beneath the sparkling tin roofs of the Burmese huts that threw out spirals of smoke. My eyes frantically ran across the vast expanse of the Burmese ground, looking for the much fabled Lake Of No Return' 'We need to climb further up to find a better vantage point, screamed Tee from a distance.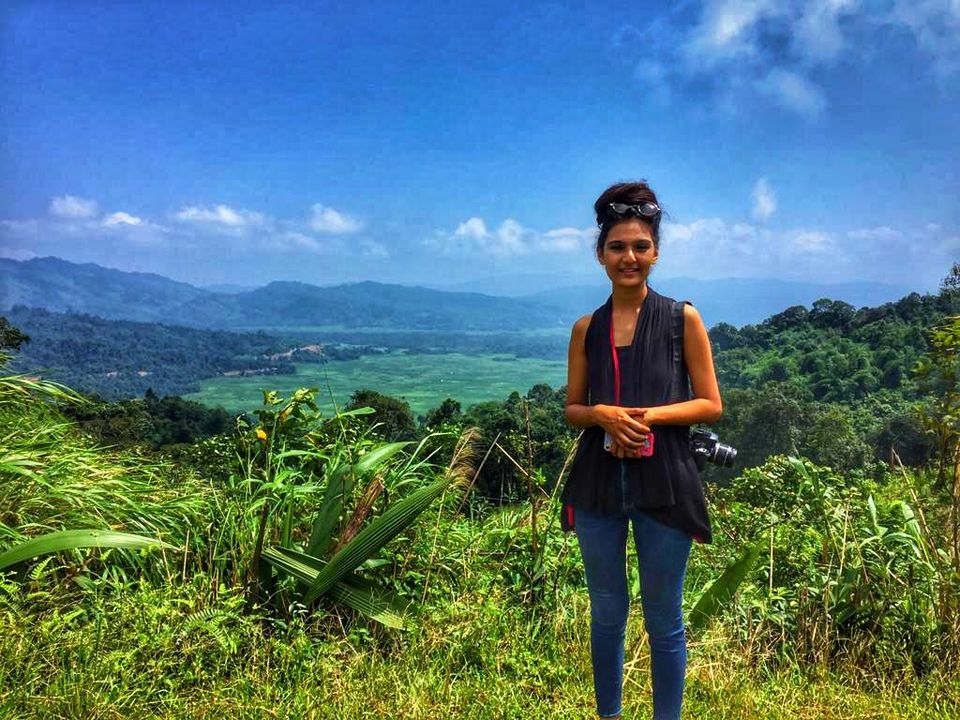 Deserted shops stood a little further ahead, awfully quiet, the silence only broken by the rustle of leaves around. During normal times, san pandemic, the border market bustles with vendors from both the countries selling daily life commodities along with few handicrafts. While the Burmese come every Sunday, Indians this side open up their stalls thrice a month on 10th, 20th and 30th of every month. This time around it was only the birds around giving us company. The two of us felt like aliens landing on a planet deserted and abandoned for months.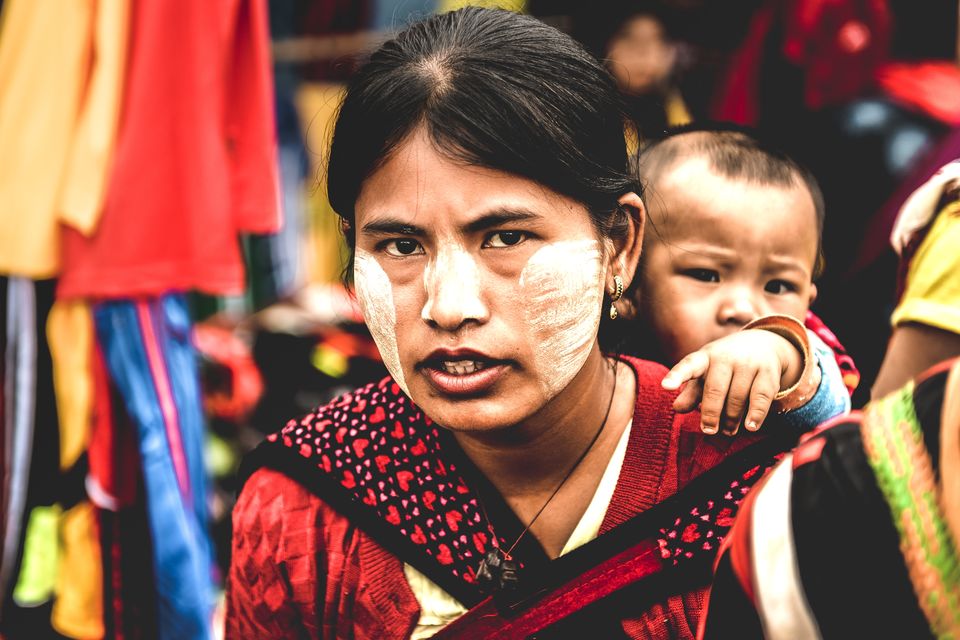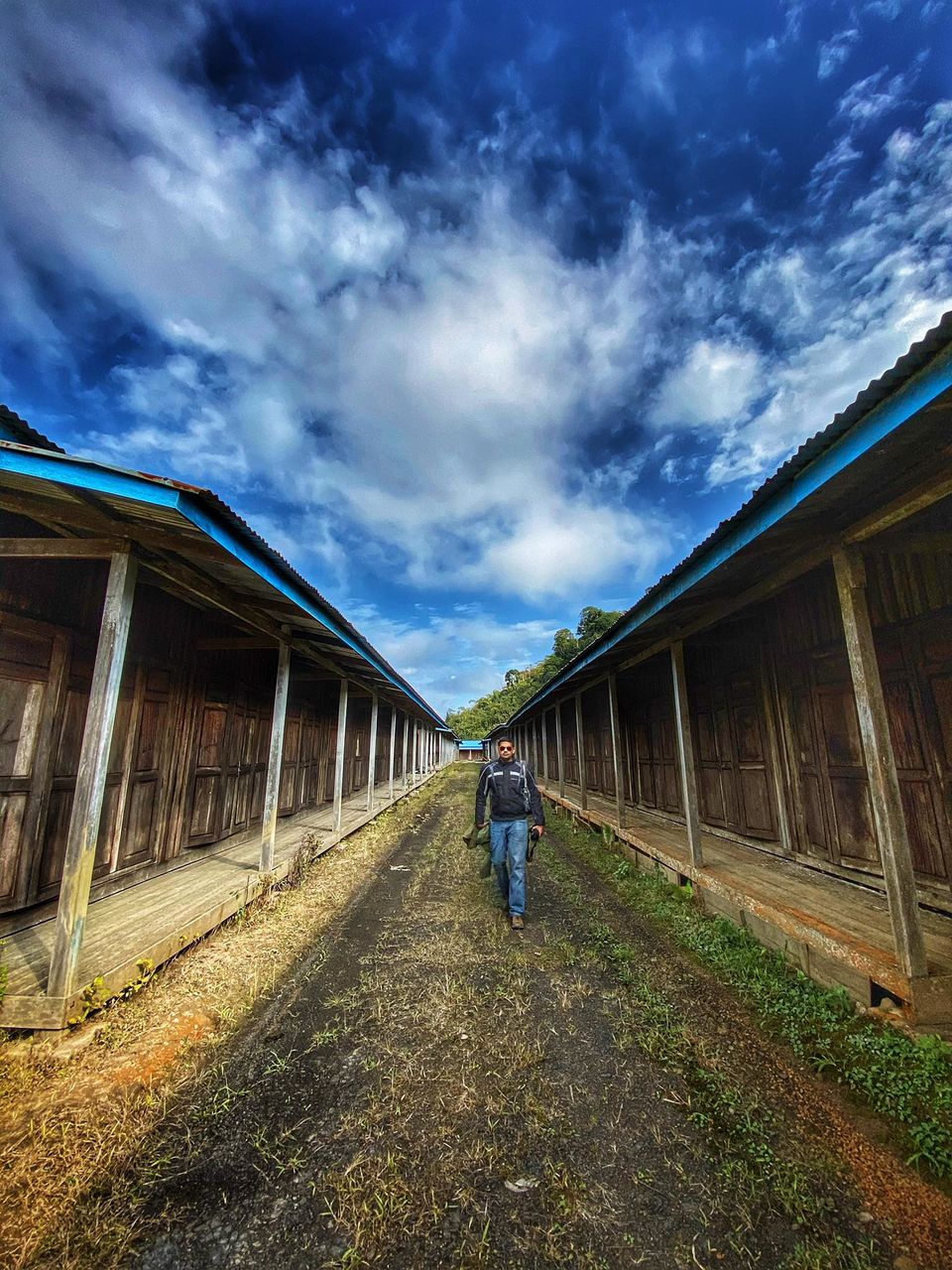 We sat at one of the Burmese shops with colorful Buddhist window panels, soaking in the undisturbed views of Patkai hills, wondering how a place so calm and pristine could possibly be called Hell Gate or Hell Pass once. The ground where I sat, once had piles of dead bodies of soldiers eons ago, the very thought of it sending a chill down my spine.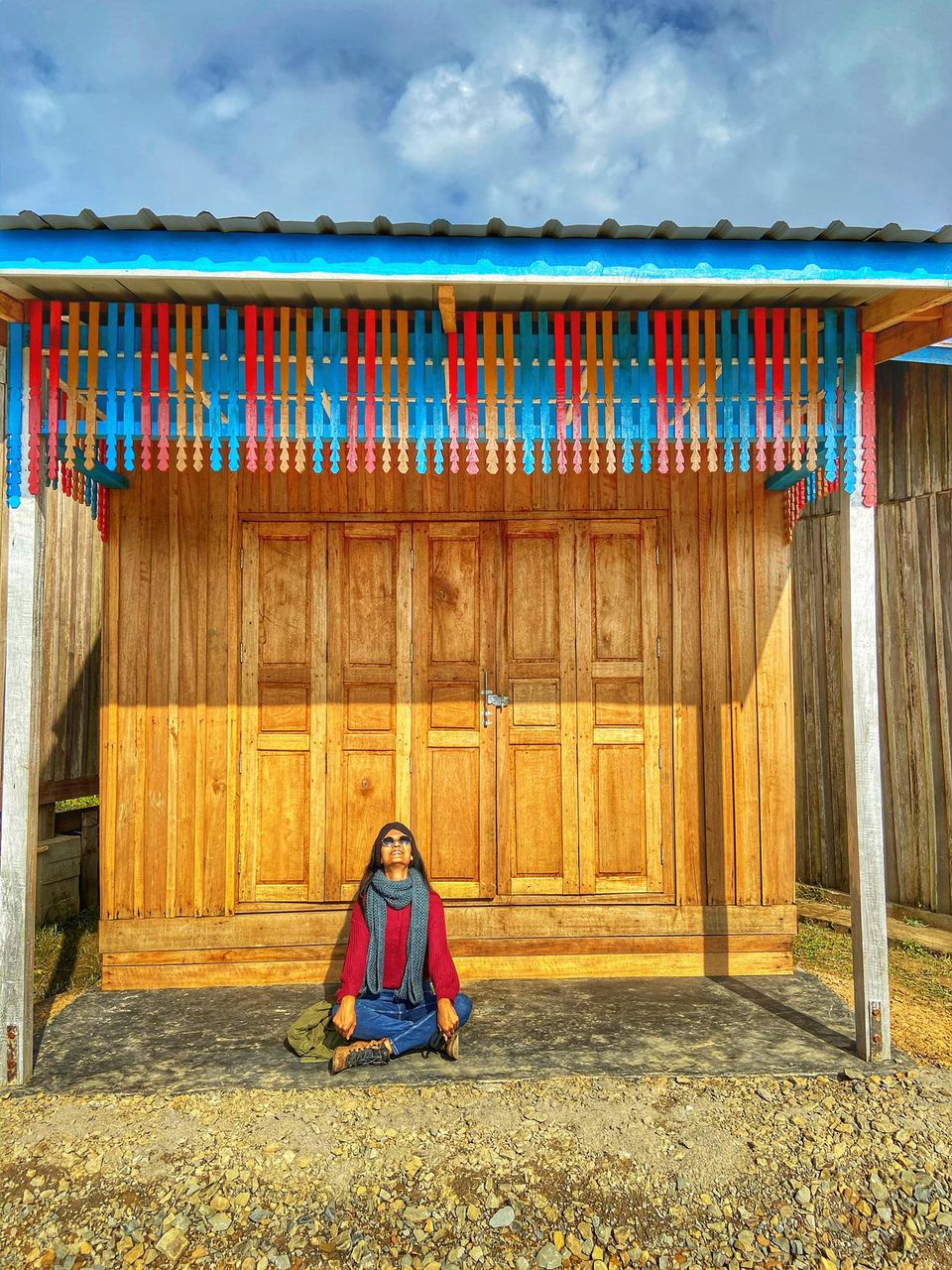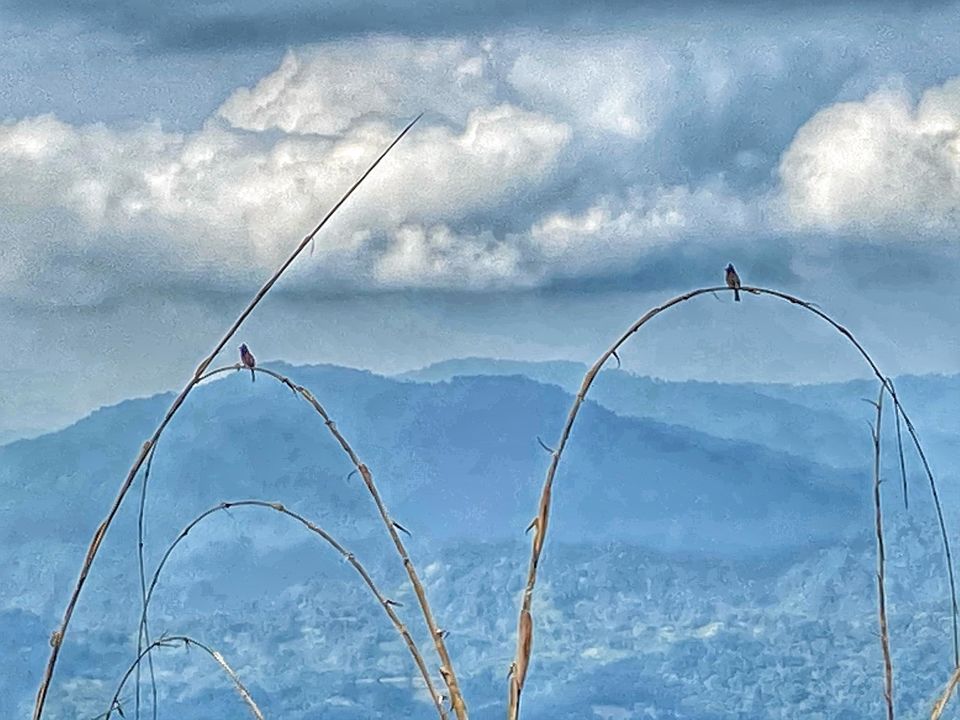 THE FABLED LAKE OF NO RETURN…ASIA'S OWN BERMUDA TRIANGLE
Since the movement across the border has stopped since March last year, we were unfortunate to not have been able to go down to the Lake of No Return. I know the name might have got you all curious. So here's the story. The lake lies in the Pangsau village after which the pass is named. So this region is famous in the annals of history and commonly known as The Hump, the name given by the allied pilots. After the Japanese blocked the Burma road in 1942, the allied forces resorted to air operations.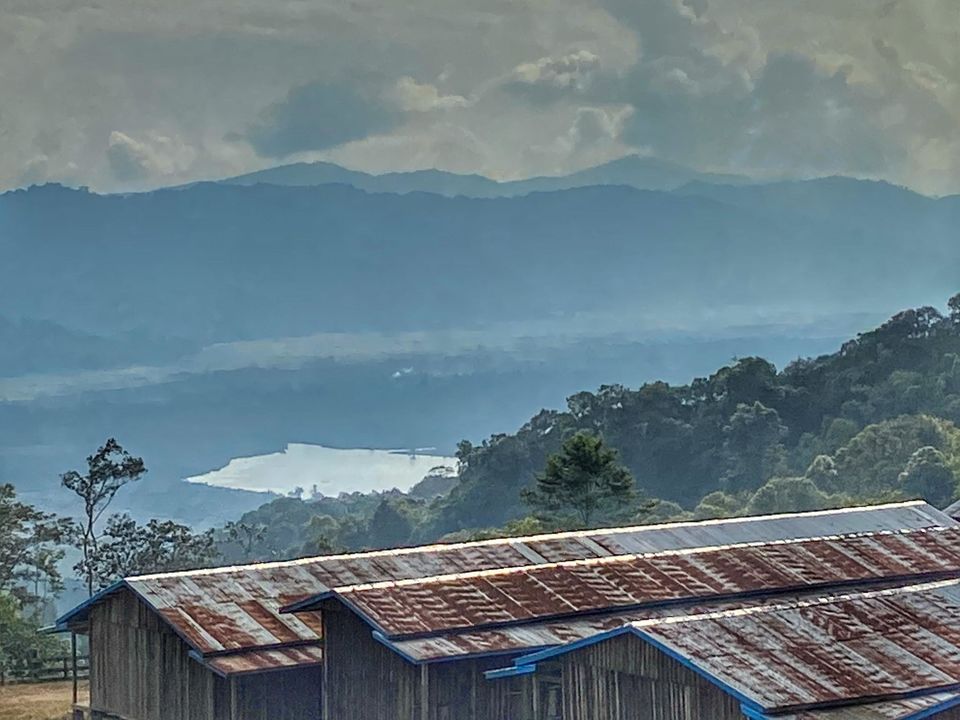 As they flew military aircrafts from India to China, flying over this stretch was extremely challenging and dangerous, lack of equipment, radio navigation aids etc making it all the more difficult resulting in numerous accidents with many planes disappearing into the unknown. The Americans called it The Lake Of No Return owing to the number of planes concealed in its depth.
Wikipedia also tells of another story where Japanese soldiers on losing their way ended up at this lake and died due to malaria. While some say retreating British soldiers got lost in its quicksand. Though none of the legends associated with the lake have any basis in fact, the Lake has grown to become a tourist magnet owing to its fabled reputation.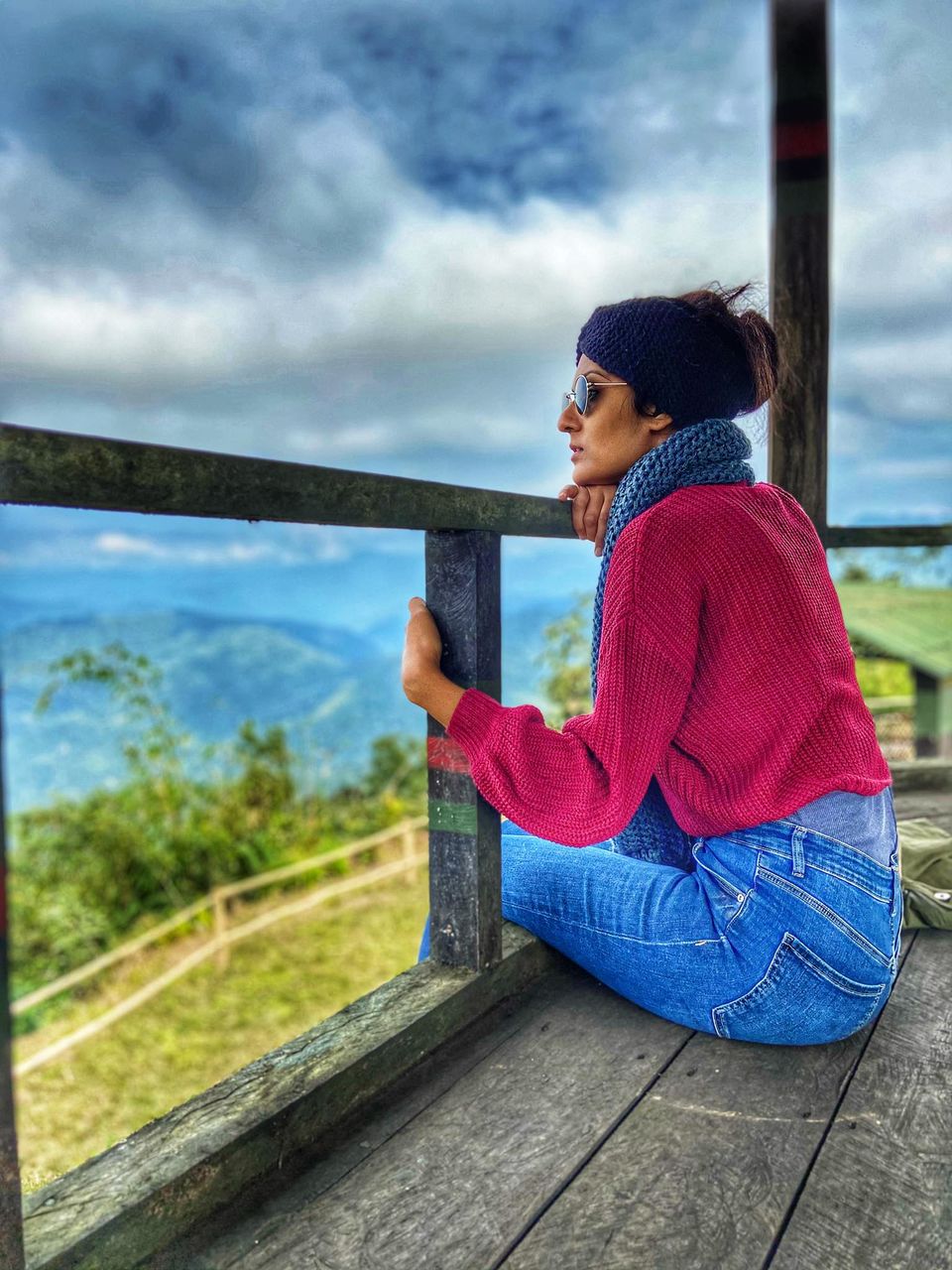 Sitting at the viewpoint hut, I stared at the lake, hiding partially in the winter haze. Whether hundreds of aircrafts perished in its waters or soldiers trapped in its quicksand shall always be a mystery but what laid few miles away from me looked simply surreal and called for another trip perhaps, to witness it up close. I wasn't done yet.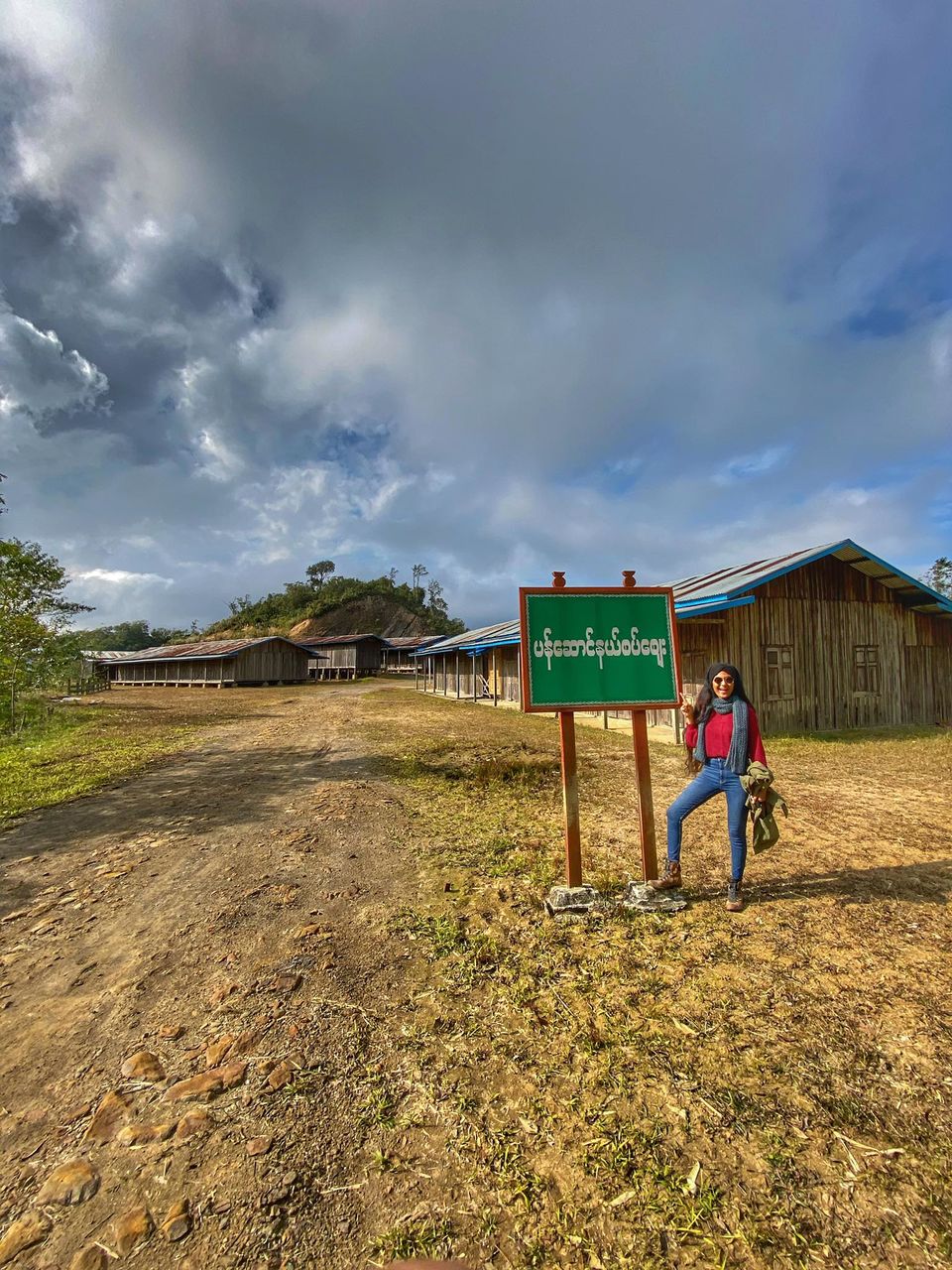 THE PANGSAU PASS WINTER FESTIVAL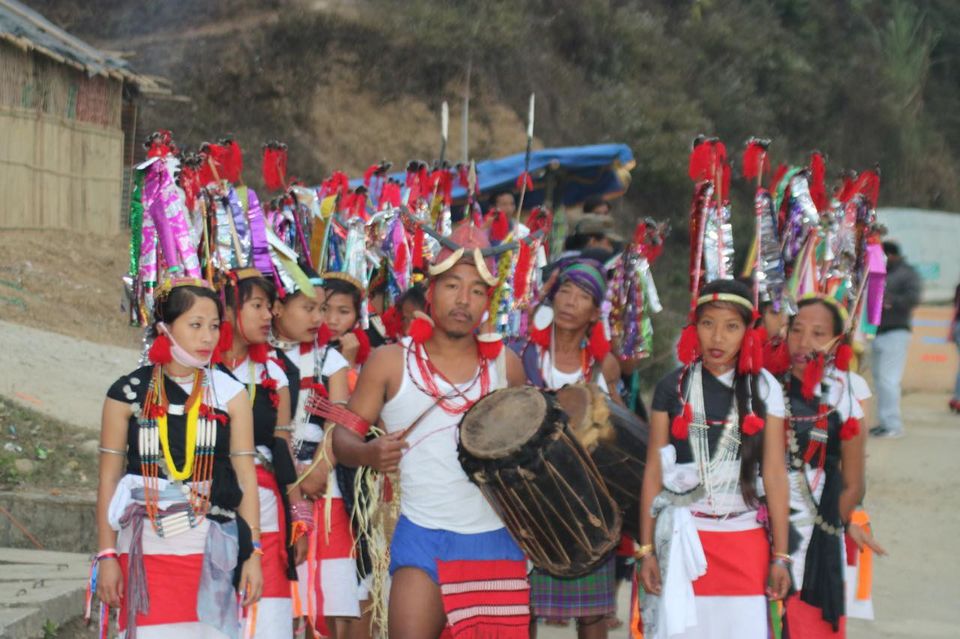 This one of a kind international festival celebrates the culture and art of the tribes of North East India as well as Myanmar. This three day festival exhibits folk dance of various tribes, unveiling their unique culture and traditions, spreading cheer and joy beyond boundaries. While Tangsa, the major tribe inhabiting Nampong and Changlang region of the state display their traditional dances like Rongrang War dance, Lungchang dance, Wancho dance, many other different tribes like Alo, Khamtis, Mizos etc also perform their respective folk dances.
I was hoping to be a part of the festival this January but sigh it wasn't planned this year thanks to the ongoing pandemic. Nonetheless I got a few pictures from a fellow blogger who attended this extravagant cultural affair last year and his pictures shall give you a glimpse of the event that must surely go into your wishlist.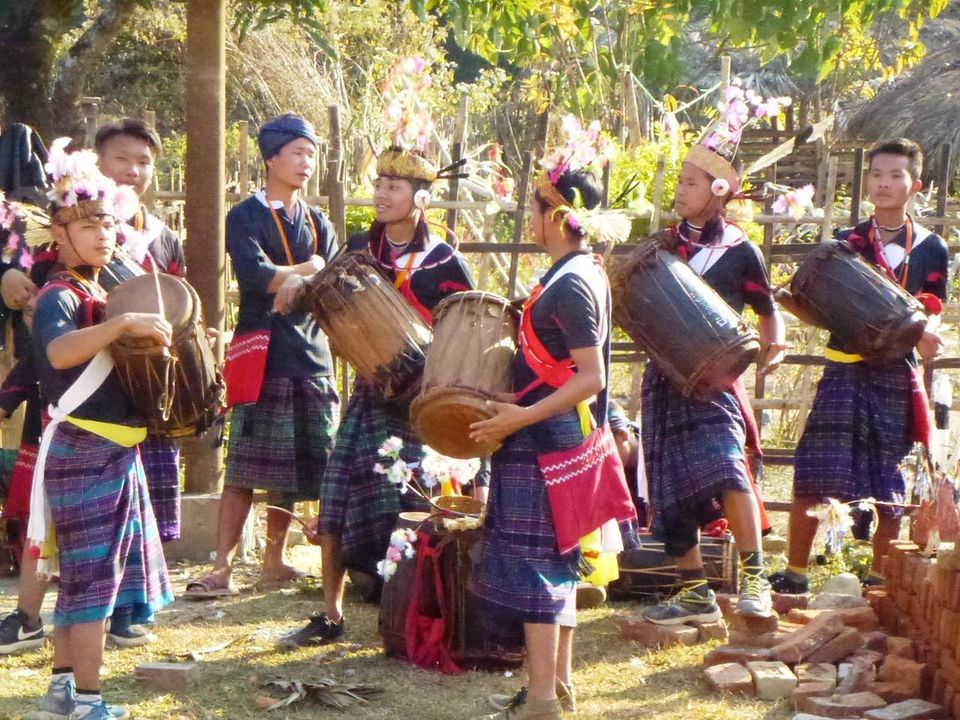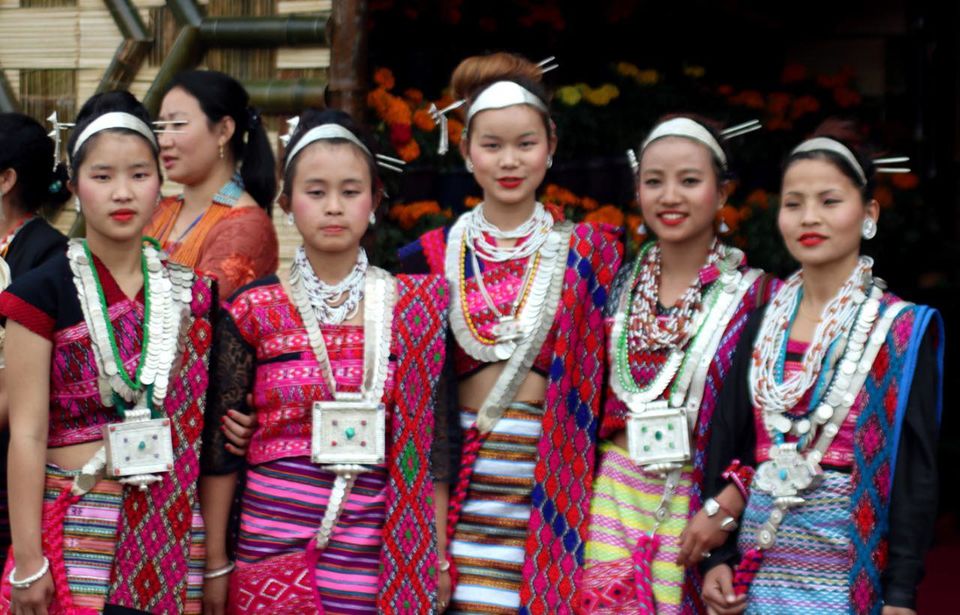 While this was my second visit to Pangsau, like I said earlier I am not done yet. Maybe my cycle would like to show me around next time hopefully when the border market is bustling again with folks from both sides, giving me stories to write perhaps not from the past but present this time.
TRAVEL AND STAY INFO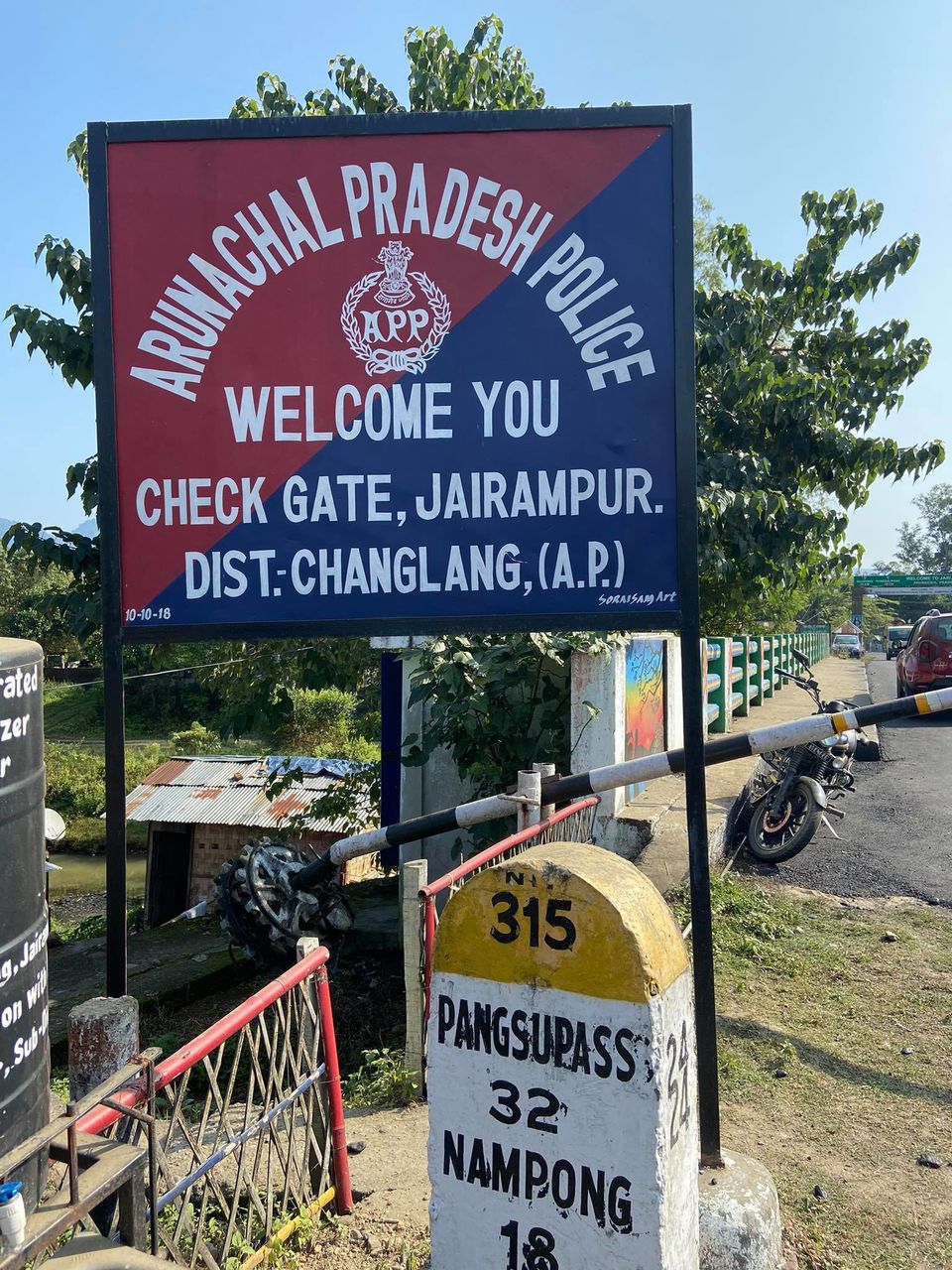 HOW TO REACH
Mahanbari Airport in Dibrugarh, Assam is the nearest airport to Nampong, situated about 165 kms away.
While Tinsukia is the nearest long distance express railway station and Ledo which is just 65 kms away is the nearest local passenger train station.
Buses are available from Tinsukia. One might have to catch a bus to Margarita or Digboi and then change for either Jiarampur or directly for Nampong here.
WHERE TO STAY
There are a couple of places available at Nampong. Here are some
Circuit House Changlang, UD Guest House, Chatim Lodge and Songru Homestay are easily accessible for bookings online.
PLACES TO VISIT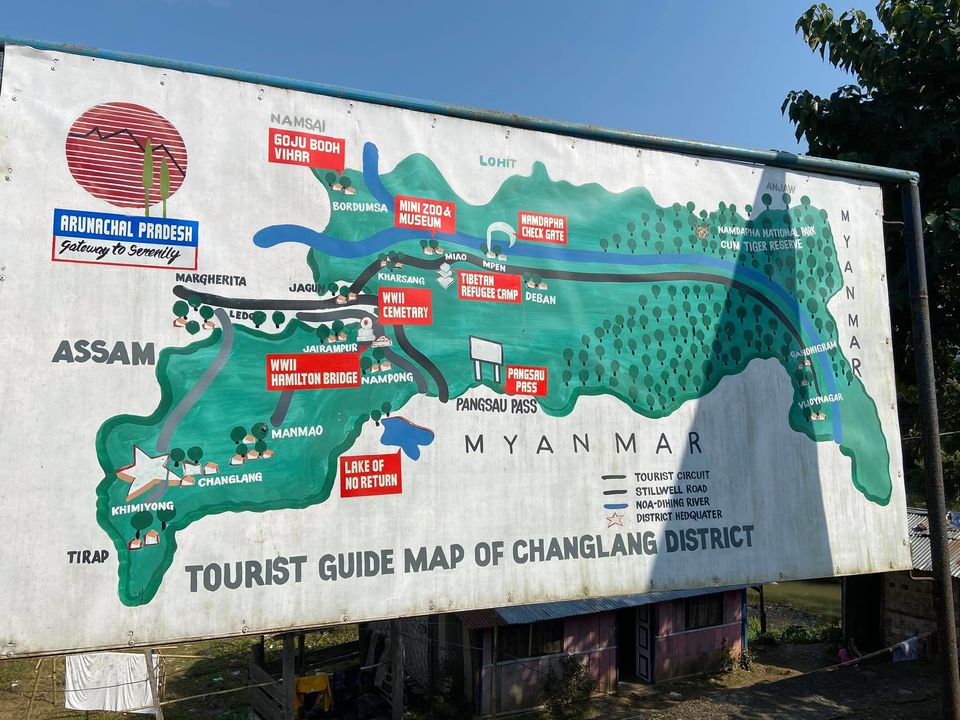 The Historic Stilwell Road : Already described above in the blog, this historic route runs down all the way from Lekhapani in Assam to Nampong in Arunachal to Pangsau pass on the Indo Burma border, winding further up the mountains of Patkai range threading the Hukawng and Mogaung valleys.
Jairampur World War II Cemetery
Lake Of No Return situated at Pangsau Village on Myanmar side
Manmao is a village that falls enroute to Nampong and is worth a visit for panoramic views of Patkai hills and also to witness village life of Tangsa tribe community.
Other nearby places that can be visited are Miao and Namdapha national park.
INNER LINE PERMIT
One needs an inner line permit to get into Arunachal. This can be obtained online or through a local tour operator. A covid negative report is mandatory along with the ILP.