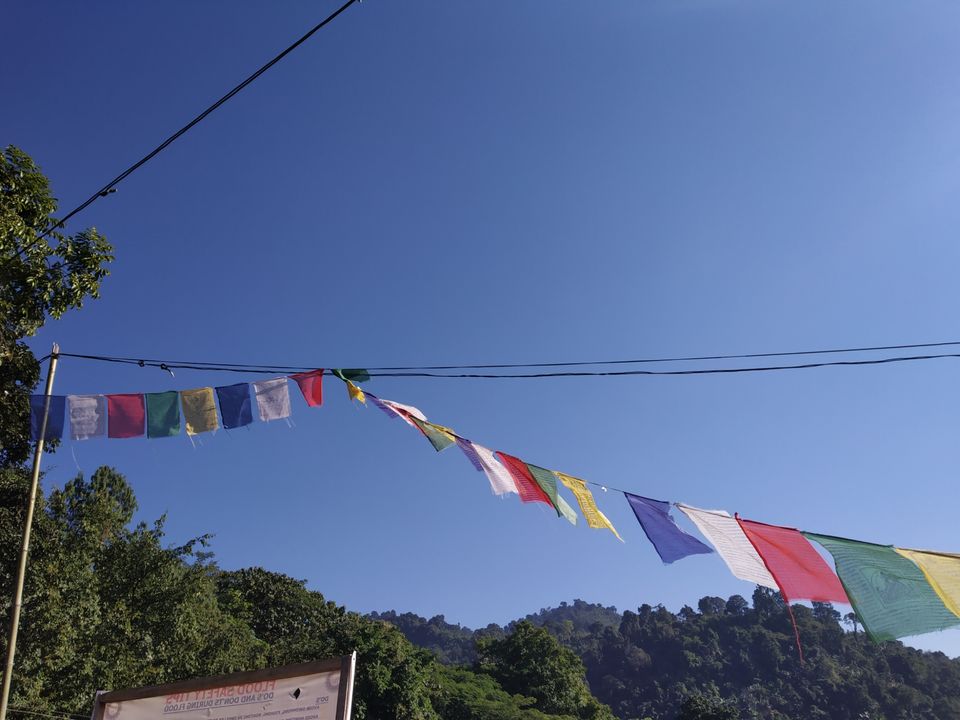 Digboi known as the Birth city of OIL is situated in Upper Assam Northeast India amidst the serene atmosphere and lush Tea Estates where the first oil was drilled in Asia. The town gets its name from the phrase " DIG – BOY – DIG" when the Britishers found the existence of OIL commanded the labours to dig harder for the crude oil.
How to reach Digboi?
I took this journey towards the end of December 2018 to meet my husband and to experience the flora fauna, Heritage, Culture, Industries, Tea Estates, natural resources and nearby touristy places of upper Assam. A good way to bid Audie to 2018 with rich experiences.
The place can be reached by airways where the nearest airport is Dibrugarh and the second is in Guwahati. Also several Volo buses are available from Guwahati to Digboi.
I personally travelled in fastest train Rajdhani from Kokrajhar to Tinsukia and felt that Rajdhani was safe for solo female travellers where I overcomed my fear and my familes to reach the destination.
The journey was about 14hours travel with very less stoppages where I reached Tinsukia early morning 5am. As suggested by my Husband I quickly got into shared auto from station to the Bus stand which costed me only RS 10/- only. As soon as I reached the stand I looked for the buses to Digboi.
The bus to Digboi started and as I was approaching nearer to the town the happiness could be seen all over my face to meet my Husband. After 2hours drive through the serene environment and vast green carpet of Tea garden here the sign board says "Welcome to Birth City of OIL in Assam". There he comes, picks me up and headed towards his place.
What to see? In and around Digboi:
Digboi has many banglows and tourist guests house to promote tourism which gives the glimpse of the Britisher's existence.
1. Digboi Museum: It is within the township and it is a very well maintained museum. If you are in Digboi it is a must visit place as it will give you the glimpse of Britishers in India and the history of first OIL in Asia. The history of how they could trace the existence of crude oil in Makum from the footprints of Elephants.
2. Digboi Golf course: If you love adventure this Golf course is one of the best in upper Assam spread across 6309 yards with 18 holes golf course where several tournament and competition are held.
3. Digboi war cemetery: This war cemetery is the epitome of brave soldiers who fought during the world war 2 when japanese indaved from Burma to capture coal field. Several soldiers and civilians died and one can imagine the Global horror incident that took place in Digboi around 70years ago. So one can visit this place and pay homage to the brave soldiers who are resting in peace in this cemetery.
4. Tea Estates: Digboi always had the influence of Brithish culture and Tea Estates and Bunglows which existed since then and contributes to the local economy. To name a few, Powai Tea Estate and Bungalow is one of such tourist attractions where one can book and enjoy the view of picturesque Tea Gardens from the Bunglow.
5. Margherita: This town is also known as Coal Queen beacuse of its coal business and largest plant of Coal India Limited. The name of the town has been kept after the Queen of Italy Margherita and is only a half and hour drive from Digboi.
We made a road trip to Margherita which is surrounded by scenic beauty, hills and vast tea gardens. After the drive through the beautiful landscapes we headed for a lunch date at Singpho Villa Restaurant known for its Arunachali Tribal flavours to experience some different Cuisines. We ordered some boil Gahori with Lai Hak( pork with veggies) for the main course, a must try tribal dish which will melt your mouth and the speciality of Arunachali food is the boil food which are super delicious, nutritious and healthy.
After lunch we headed to coal India museum to learn the history of coal industry in Assam. The museum had several collections of old machineries and equipments. The history of Queen Margherita and how world war 2 took place after Japanese invaded to capture coal in Burma which was a learning in itself.
Other attractions:
Roing in Arunachal Pradesh is another 2hour drive from Digboi. So one fine weekend we booked a cab along with other friends to explore the place crossing through the recently constructed Dhola Sadiya Bridge also known as Bhupen Hazarika Sethu. It is the longest bridge in India 9150 meters long which connects the 2 northeastern states Assam and Arunachal Pradesh with the expectations of more tourists inflow.
Arunachal is the neighbouring border state of Assam and it needs ILP( Inner Line permit) to enter the state. Any tourists has to go through this process to enter the state. It took us nearly half and hour to get the permit. For a permit a Voter ID would do where the details of where are you traveling, for how many days everything would be mentioned in brief along with the vehicle no.
Roing is one of the heavenly nature's lovers destination with numerous waterfalls down the hills, archeological site and snow fall at Myodia Pass.
We were mesmerized with the lovely weather, blue river and the nature of Roing which was an experience in it self. We could not make it till Myodia Pass, but this is the place where snow falls and December to February is the best time to visit. To enjoying Roing Tourism to the extent one has to leave Digboi early morning to cover more places and enjoy the natural beauty.
Here we called it a day, and had the glimpse and experiences of Arunachal with the promise to explore more in my next visit.
Happy Digboi! Happy Blogging! Happy Reading!