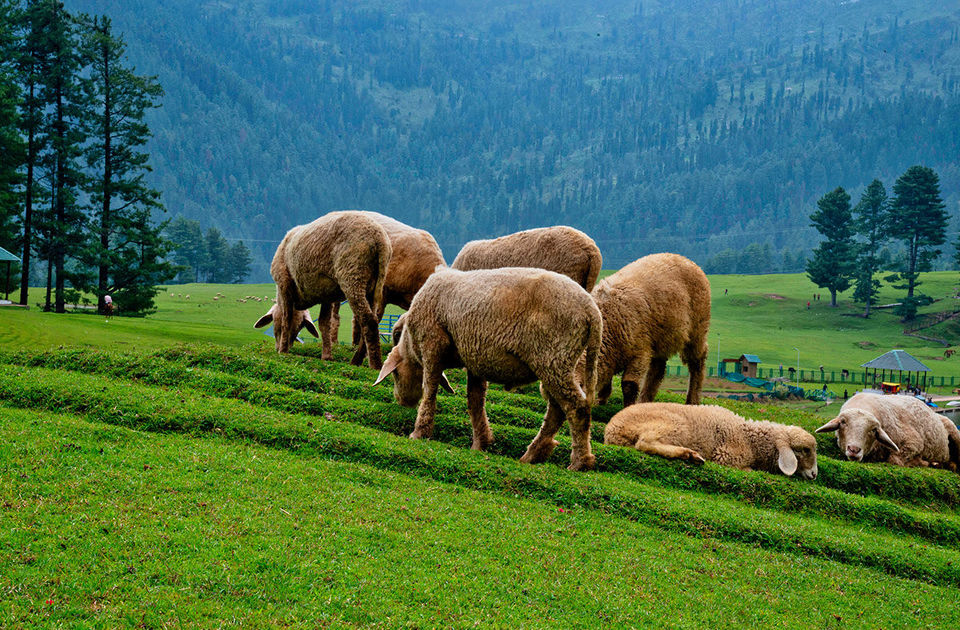 Stuck in an endless series of deadlines, presentations and meetings, I had started wondering if I would ever be able to catch a break. In the middle of work, I would fantasize about being amidst lush mountains at some serene location. One day while talking to a friend, the name 'Patnitop' came up. While l had already travelled to most of North Indian hill stations like Mussoorie, Nainital, Mcleodganj and the likes, I never heard of this particular destination. So l googled and found that it is a small town in Jammu and Kashmir, some 586 km from Delhi and has pleasant weather (as one can expect at an altitude of 2024 m) and sprawling greens. I excitedly started looking for travel options among which the best-suited for me was train. There are 15 trains that relay between Delhi and Katra, the closest railway station to Patnitop at a distance of 48 km. Though, one can also book a flight to Jammu and take a local taxi to reach the town. And then, all that was left was for me to pack my bags and get ready for this getaway.
I reached Katra after an overnight train journey. The air in this holy town is infused with the sweet fragrance of divinity. Home to Shri Mata Vaishno Devi, Katra witnessed 85 lakh devotees from across India in 2018 alone!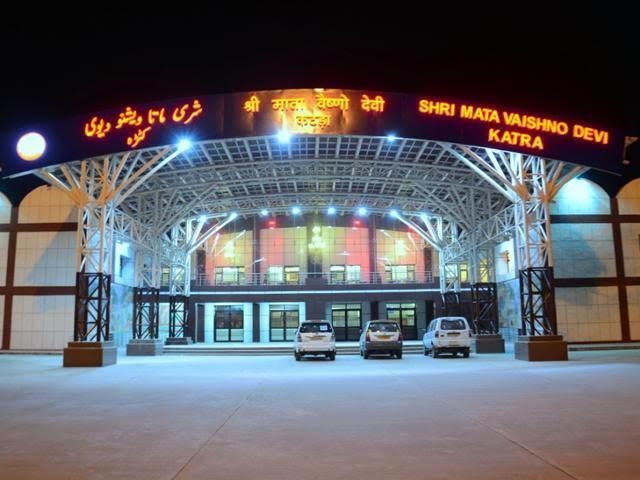 Outside the railway station, a series of taxis were waiting to take passengers to various destinations. I chose a window seat to enjoy the road and off we were to Patnitop. The driver and I got to talking and indulged in a series of conversations one after the other. Soon after he decided to be my guide as well.
Day 1
As we approached Patnitop, we stopped at Kud to try the famous and freshly prepared "patisa" - a sweetened meat, a must try if travelling to this part of the world. The first thing you notice as soon as you enter Patnitop via the Kasal Mode is the density of forests at Patnitop. Unlike other hill stations Patnitop's serenity has not been destroyed by commercialization at the cost of environment . My first stop there was the 600 years-old Nag Temple. The temple has a small structure and like several other devotees over the years, I too tied a red ribbon in the temple while praying to the serpent deity to fulfill my wishes. On my way out, I was given a special prasad prepared by the temple cooks called 'rut'. My guide told me that devotees whose wishes have come true also organise 'Bhandaras' for fellow devotees.
By the time, we checked into one of the hotels, I could not stop being in awe of the clouds touching my face! This was a phenomenon I had never experienced. The hotel receptionist informed me that this was quite normal in this part of the country. How awesome was that! I was used to the pollution and smog that accompanied living in a "big and developed" city.
Day 2
A good night's sleep had charged me up for my adventures and I was more ready than ever to explore Patnitop. As I was sipping my morning tea on the balcony of my room, I could see a gondola hovering over the lush green background. I had travelled to several places of India but a gondola ride was still on my bucket list, so I asked my driver about it. He informed me that an adventure destination had recently opened up in Patnitop that offers visitors a gamut of activities. Lush green forests in the background, my need for a break and an adventure park near me, I had to try this! Right outside my hotel, there was signage directing towards Skyview Patnitop's Upper Terminal and after a short walk from Padora Chowk, I was at the upper terminal for my first-ever gondola ride. The representative at the ticket counter told me that this was India's highest ropeway in terms of ground clearance, 65 meters from the ground below to be exact and was the largest tourism project in Jammu & Kashmir. It was also awarded India's best adventure tourism destination 2019. Additionally, one could experience India's first magic carpet, first zig-zag zipline, and tubing sledge; all this at an affordable price! The inner adventurer in me was jumping with excitement.
My First Time on Gondola
For a person who has never been on a gondola, I was slightly skeptical about my safety. However, Umair from the Skyview Patnitop informed that the ropeway at Skyview Patnitop is CERN European Standard Certified and has been built in Collaboration with PORA, the world leader in ropeway transportation that surely was as reassuring as impressive it sounded. So, onto the gondola, I hopped.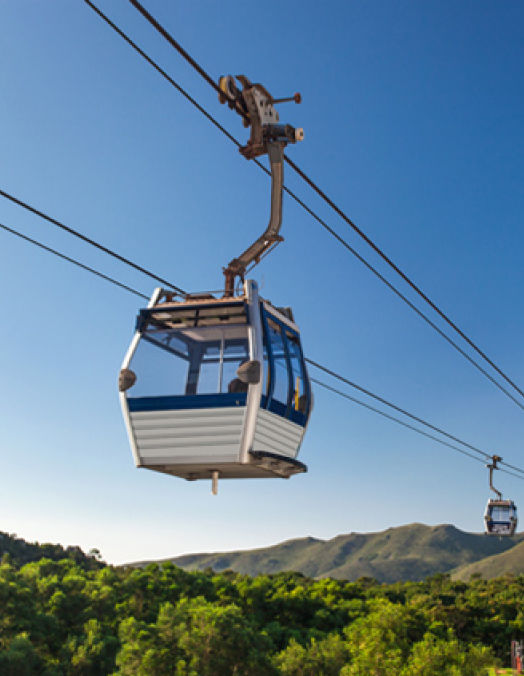 The initial escalation left me excited and the scenic view below and around gave me a complete album for my Instagram and Whatsapp groups. I had so much to show to my family! While my colleagues were stuck in their office cabins I was here flying among the clouds. An impressive 15-minute ride took to the lower terminal. My next stop was the zig-zag zipline. Post safety instructions, the zig-zag zipline with 9 poles was awesome to say the least. Next was the tubing sledge, which is the first dry tubing sledge in India and then, the magic carpet which takes you to a height to give you a pristine view of the vicinity. All these activities had made me hungry and I had to grab something to eat. I devoured a variety of Skyview Patnitop's warm and tasty Indian, Chinese, and Continental cuisines. Don't forget to enquire about the latest offers and schemes while you are booking or buying your tickets (Suggestion for you as I didn't know about their offers :D).
Nathatop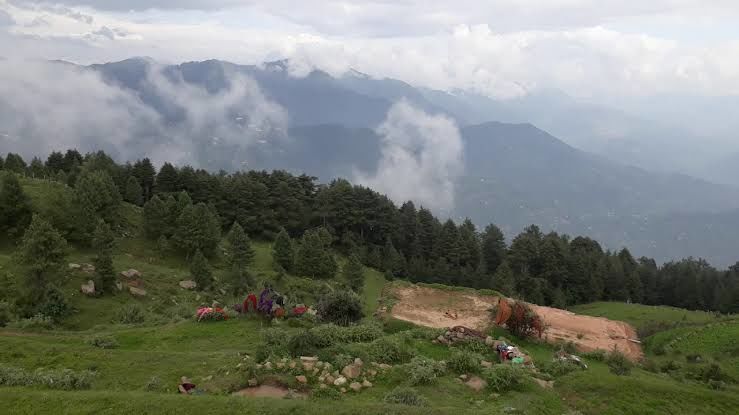 I had taken a ride on India's highest ropeway, tried adventure activities unique to India, and had my meal. Bidding adieu to the hospitable team at Skyview Patnitop, I headed towards my next destination — Nathatop. A 30-minute drive took me to serene location. It is encircled by verdant meadows aligned with Pine and Deodar trees. It also offered a phenomenal view of the Himalayas from its pinnacle. I took a moment to relax and immerse in the serenity. My next stop was Sanasar.
Sanasar
Further 30 minutes from Nathatop, the open grounds of Sanasar offer a mesmerising escape for people like me. My guide told me that the major attraction here is paragliding, but I already had a ride among the clouds at Skyview Patnitop, so I decided to give it a miss and just experience the shikara ride on the Sanasar Lake. After spending some time capturing the beauty of this dazzling destination, My guide and I headed back to Patnitop.

Day 3
Post a nice warm breakfast at one of the dhabas at Padora Chowk, I decided to visit the meadow of Patnitop as I still had a few hours left before I heading for Katra to catch my train back to Delhi. The meadow is a perfect location for those who just want to sit back and read a book under a tree, or if you are one of those who enjoy activities, you can go cycling or hire an All-Terrain Vehicle (ATV) to explore the meadows. I chose the latter and I would recommend the same to everyone.

And just like that, it was time for me to return home so my driver-cum-guide took me back to the Katra railway station. After a big thank you hug and goodbye, I hopped on to my train and was ready for the journey.
On my way back, I kept thinking that Patnitop had turned out to be so much better than I expected. The serene view, constant company of the lush green forests, frequent visits by the clouds, and all the activities had made my holiday worth coming back. The hospitable people, the pleasant breeze from the Himalayas, and Patnitop are elements of this beautiful state that everyone should experience!!!
Thank you :)