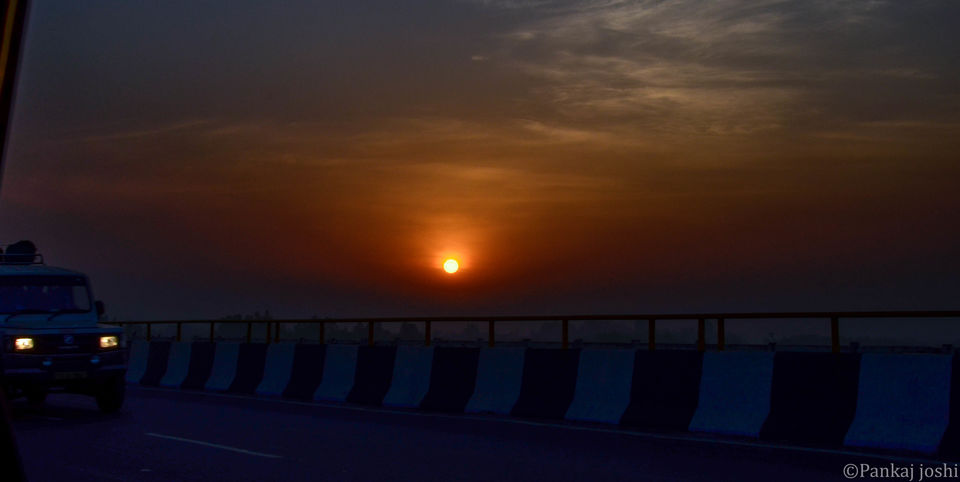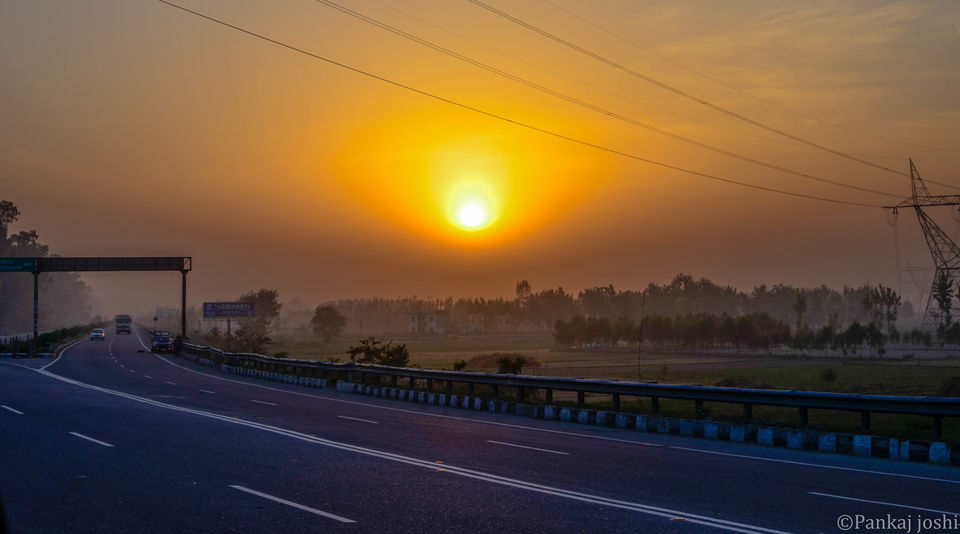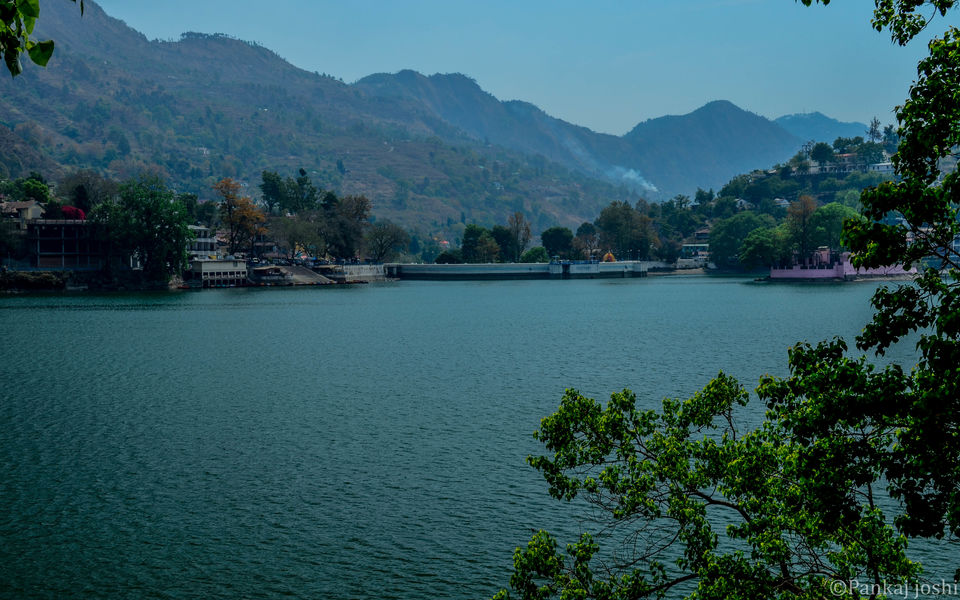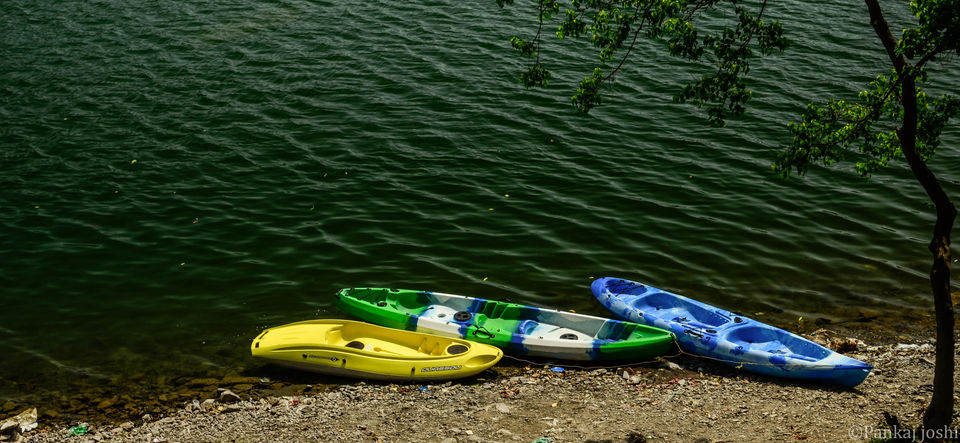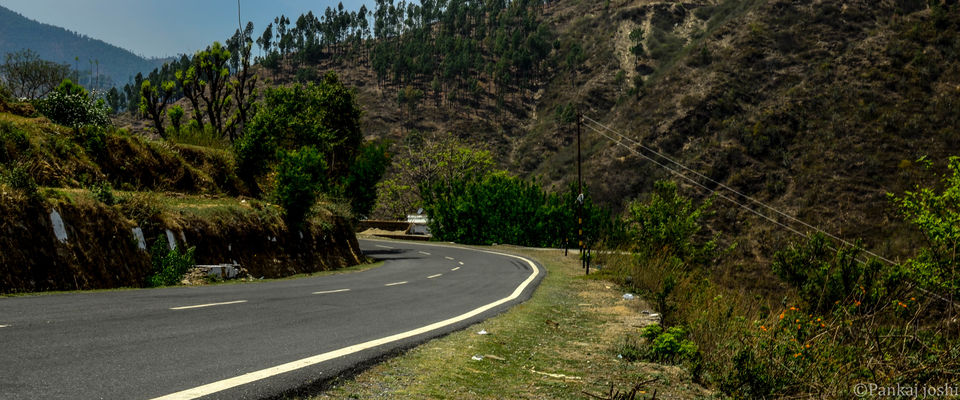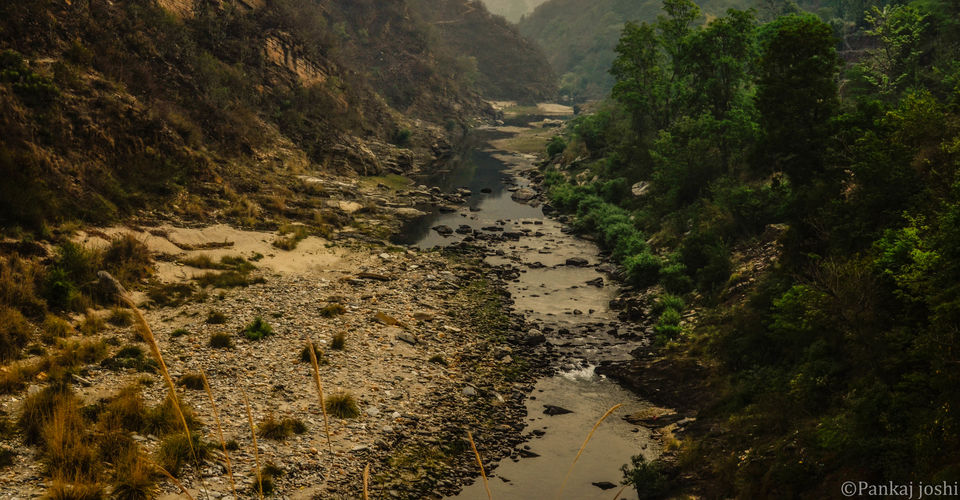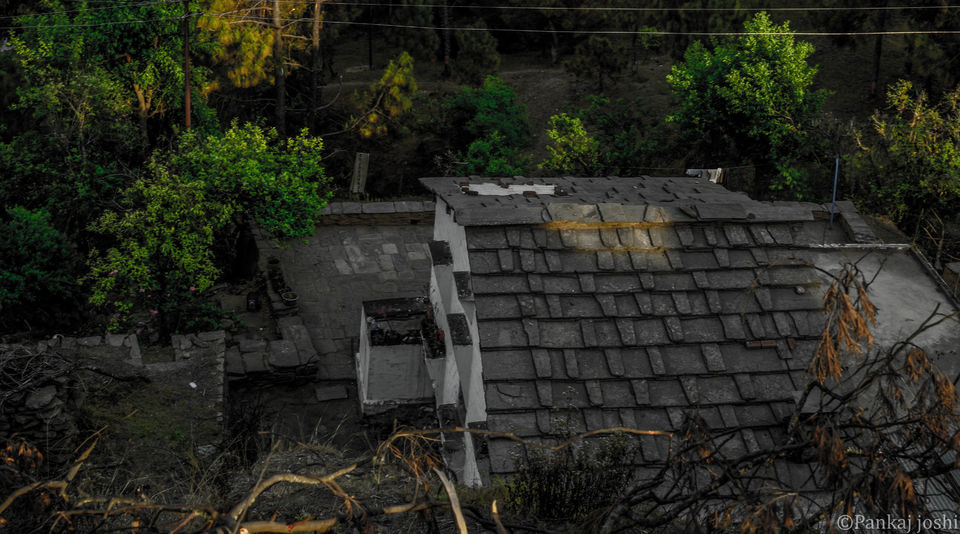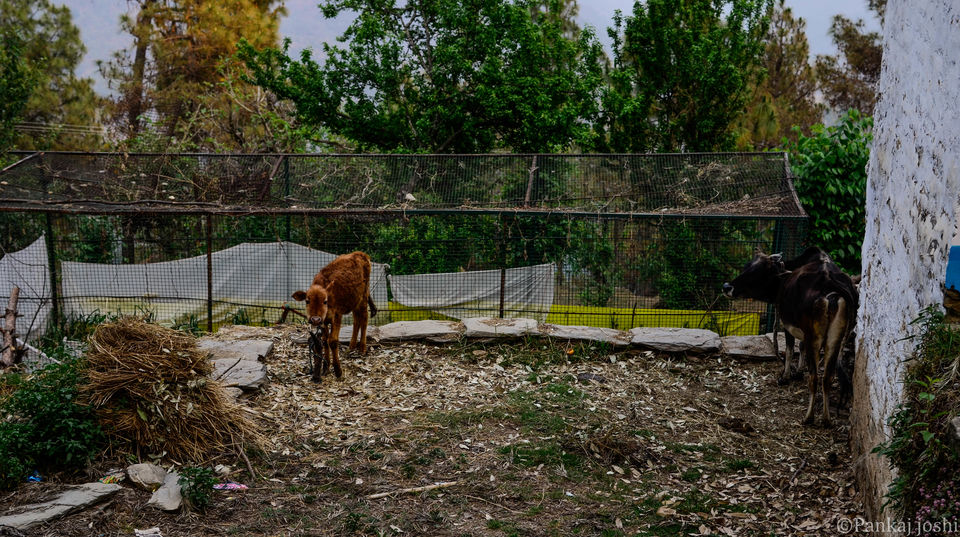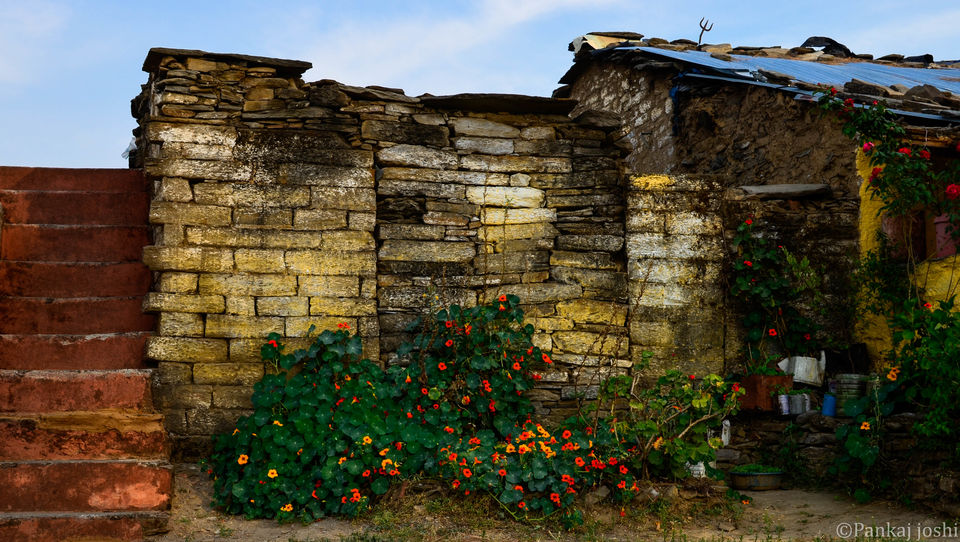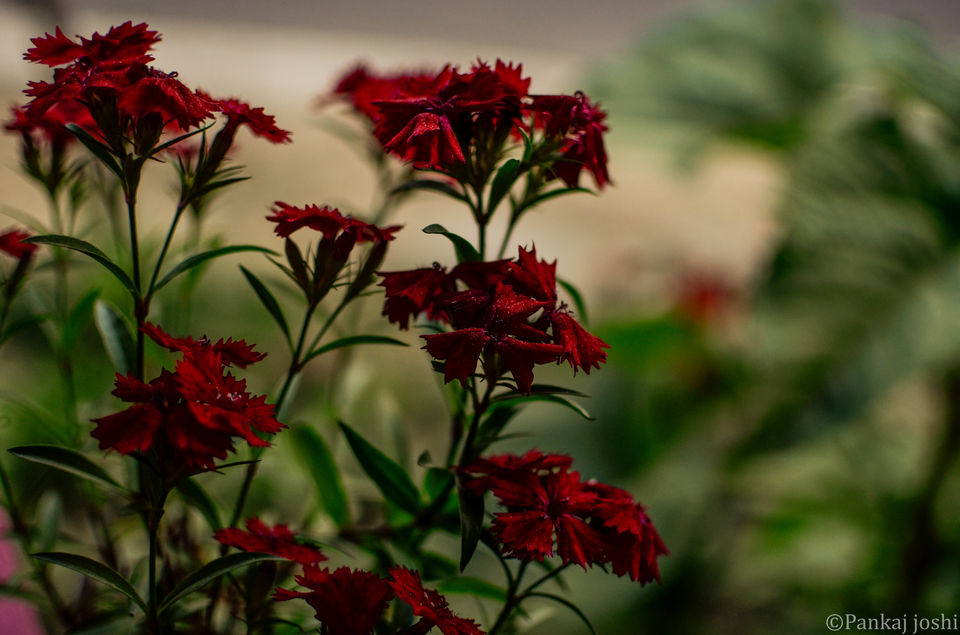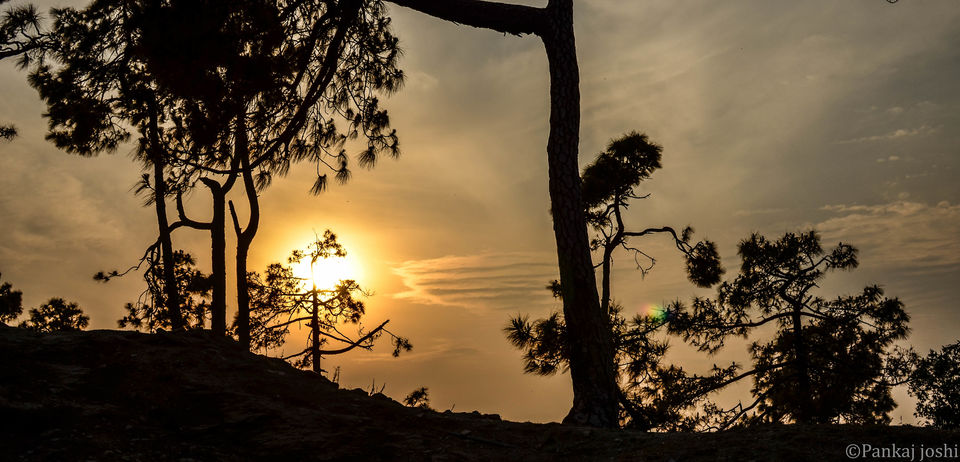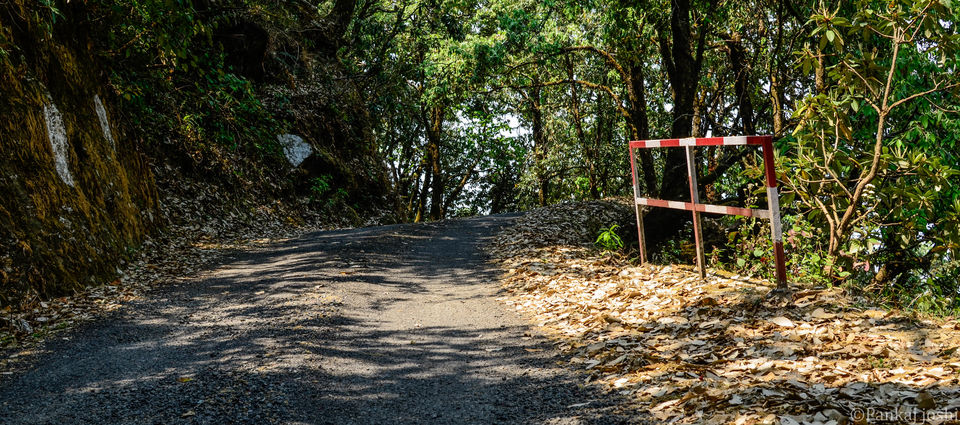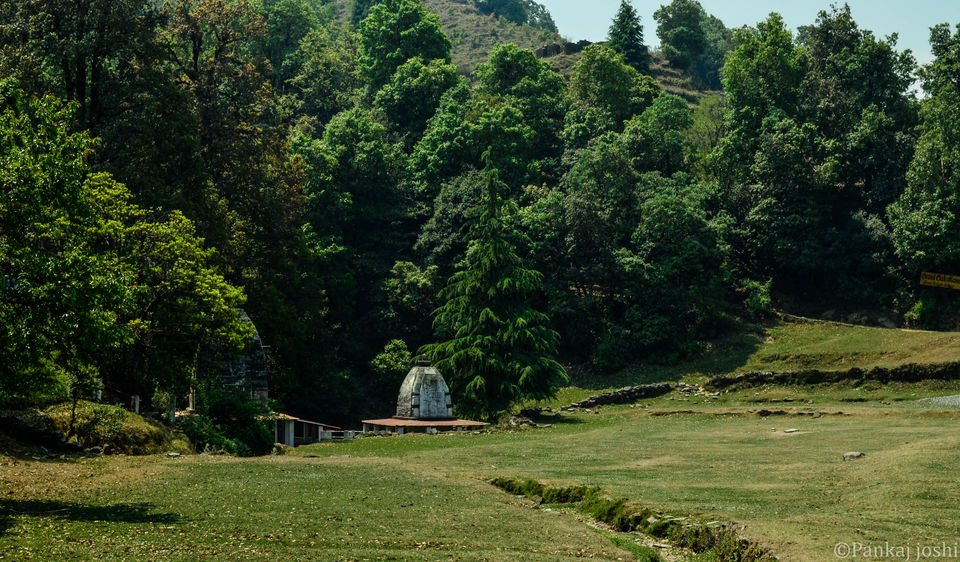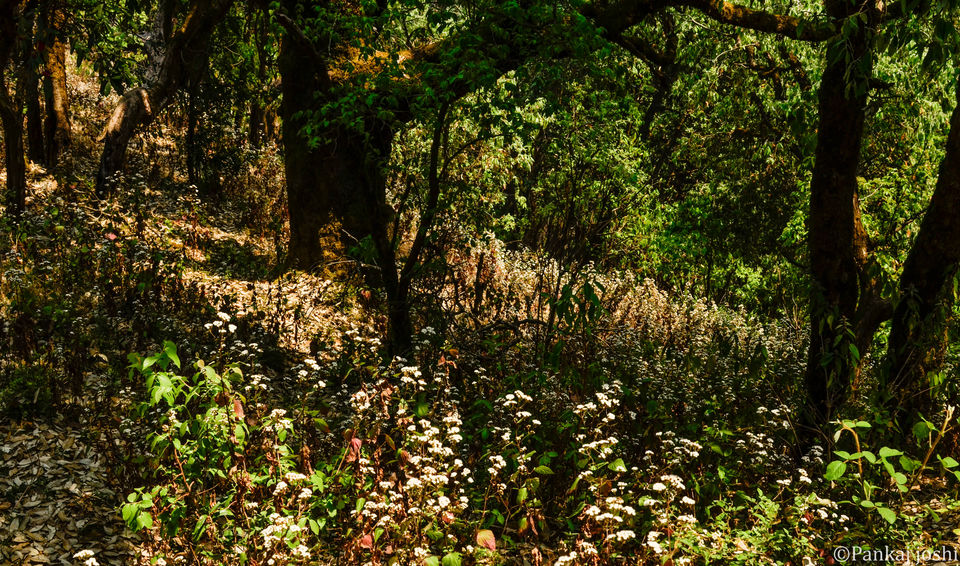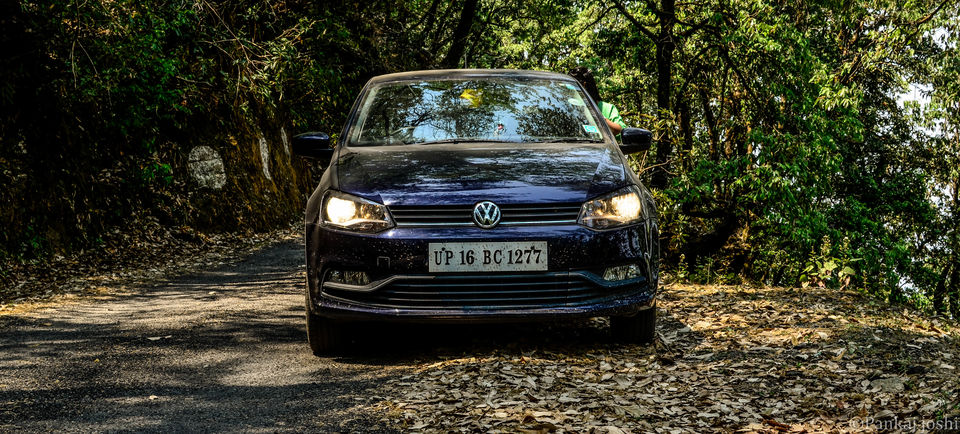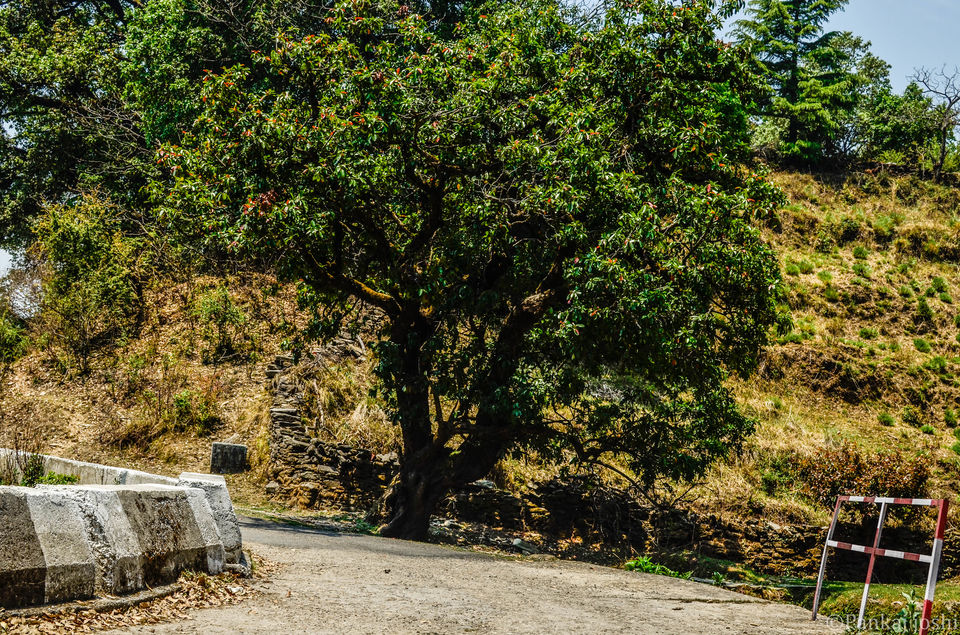 As it was an extended weekend and it's really started getting hot in the north India (NCR region), so I wanted to take a break and go somewhere in hills. I started looking for the places nearby, the other criteria was that the places should not be too far and not over crowded, it should be an offbeat place.
We thought of doing a road trip to Binsar(Uttrakhand), as it's about 350 km drive from Delhi and it's very much doable in 8 to 9 hrs. Depending on road conditions So as per the plan we wanted to start as early as possible to avoid the traffic congestions.
We started by 5am in the morning from Noida. There was not much of the traffic and roads are smooth and able to cover around 150 km in first two hours. Then reached Haldwani the entry point to hills by somewhere about 10:30AM. Its the entry point to the hills, opted the Bhimtal route. We have reached Bhimtal in an hour and stopped for a break nearby lake. I had my breakfast also clicked some photos. Again started after a good break of 30 min. Its all scenic and beautiful drive through hills, reached our destination Almora by 12:30PM. From here our Resort was 10 km drive. We were relaying on google maps for directions, it was all good till now it asked to take a left turn. I followed it but there was not much of the vehicle movement on that road, I got some feeling that there is something wrong and after 10 km it started rerouting. So we got to know that we are not going in right direction took a U turn rode back to that point where it asked us to take left, I confirmed about the directions from locals and reached our Resort by 2:00PM. We stayed at Mohan's Binsar Retreat in Kasar Devi. It's a good place to stay with nice clean rooms, good food and nice ambiance.
In evening we thought of exploring the local places, Kasar Devi is a small village situated on a hill top with open view of valley on both side of the roads. You will see lot Hippy movement around in Kasar Devi. We did a good two km walk on that road. And then sat on hill side to see the sun set. It was an awesome feeling. We came back to our hotel did some chit chat with the people around, had some beer. So that concludes the first day.
Next day we woke up litte late, as per the plan we wanted to start in early for the Binsar sanctuary and then cover the nearby places. But that didn't work out well. So we started for sanctuary around 10Am its around 15 km drive from the place where we were staying. The road is really beautiful all the way sanctuary. There is an entry gate to the park where they charge an entry fee for us it was 400Rs. After the entry gate drive is really mesmerizing. The forests have pine, oak, deodar and rhododendron trees on both side of the road. It's really quiet there, you will hear lot of bird chirping even one occasion my wife got scared, if there is something in the woods. We stopped and clicked lot of photos. The road is not that wide so need to be careful on the bends we reached at the KMVM guest house you can drive it till there after that jungle trail starts. We did some walk on those trails. As it was wild fire in some nearby hills, so the view was not that clear it was all hazy. We thought of returning back and start for the Jageshwar. Then started off again, but the road for the Jageshwar was blocked due to some accidents, got to know about that after covering half of the distance. Then finally decided to go Almora and explore the place. We reached there by 3 pm. there is no parking place, I really had a tough time looking for a parking spot. Finally got a place to park the car by paying 60Rs.
Almora bazaar is an interesting market spreaded around 1.5 kms with no vehicles available in the market, one has to shop walking in the market. The Almora bazar is floored by stone slabs (Pataal). Almora is famous for bal mithai, singori, chocolate, khoya barfi.We thought of buy some sweets.so I started looking for the best place to buy in google got to know about Mohan Singh Kheem Singh Rautela" the oldest sweets shop in Almora from the time of britishers around 1970. We reached there but most of the sweets were sold out. So we brought some sweets from nearby shops. We were tired so drove back to hotel, that's how the second day ends.
Next day we started our journey back to Noida.
Frequent searches leading to this page:-
binsar valley from delhi, binsar trip, delhi to binsar road trip