With a long weekend coming up, Shreya's(my partner-in-ride/travel mate/wife) DRD4-7r (what is DRD4-7r) was kicking in, so we started thinking of a trip. Since our last trip destination was a hill station this time around we both agreed for a beach destination. No arguments here :D
Also I wanted to do bike ride. So we were looking for not-so-far and beach place. Since we have covered south Goa, Ankola, Kumta, Udupi, Mangalore on the coastal sides, we were left with Pondicherry, Kannur.
But due to work and since place wasn't finalised yet, we couldn't book rooms, until the last day.
On the day before the trip, lots needed to be done, finalise place, book stay, get bike ready so on. So we both got into thorough search for hotels Since we were late and long weekend all the hotels were booked. We got a bit disappointed, Because when you make up mind for a trip, and not being able to go is simply not done.
After some search we got lucky and found a good looking place on Airbnb in Kannur, which was a bit distant from beach(~20 kms). We kept the search on and found another stay from walkable distance to beach. We booked Airbnb stay for the first day and, the near beach one for the next day.
It is such a relief when you book your stay at the last moment :)
There was still a lot needed to be done, and it was already evening. We have this alternate seats for my bullet which are long-drive-bum-friendly :) and get bike a bit quick overhauling. So we took our seats and left to my regular garage, unfortunately it was closed and so was many other garages due to a holiday. There was no way we could have drove on stock seats. we kept on searching and yes! we found one small garage, i asked him i said okay and by the look on this face i got to know hadn't done Bullet seat removal, but I knew I could help him out so he started fixing it and done. Then bit of brake fixing, oiling etc., and the wash :) The feeling of starting the ride fresh after getting your vehicle a water service is Something!!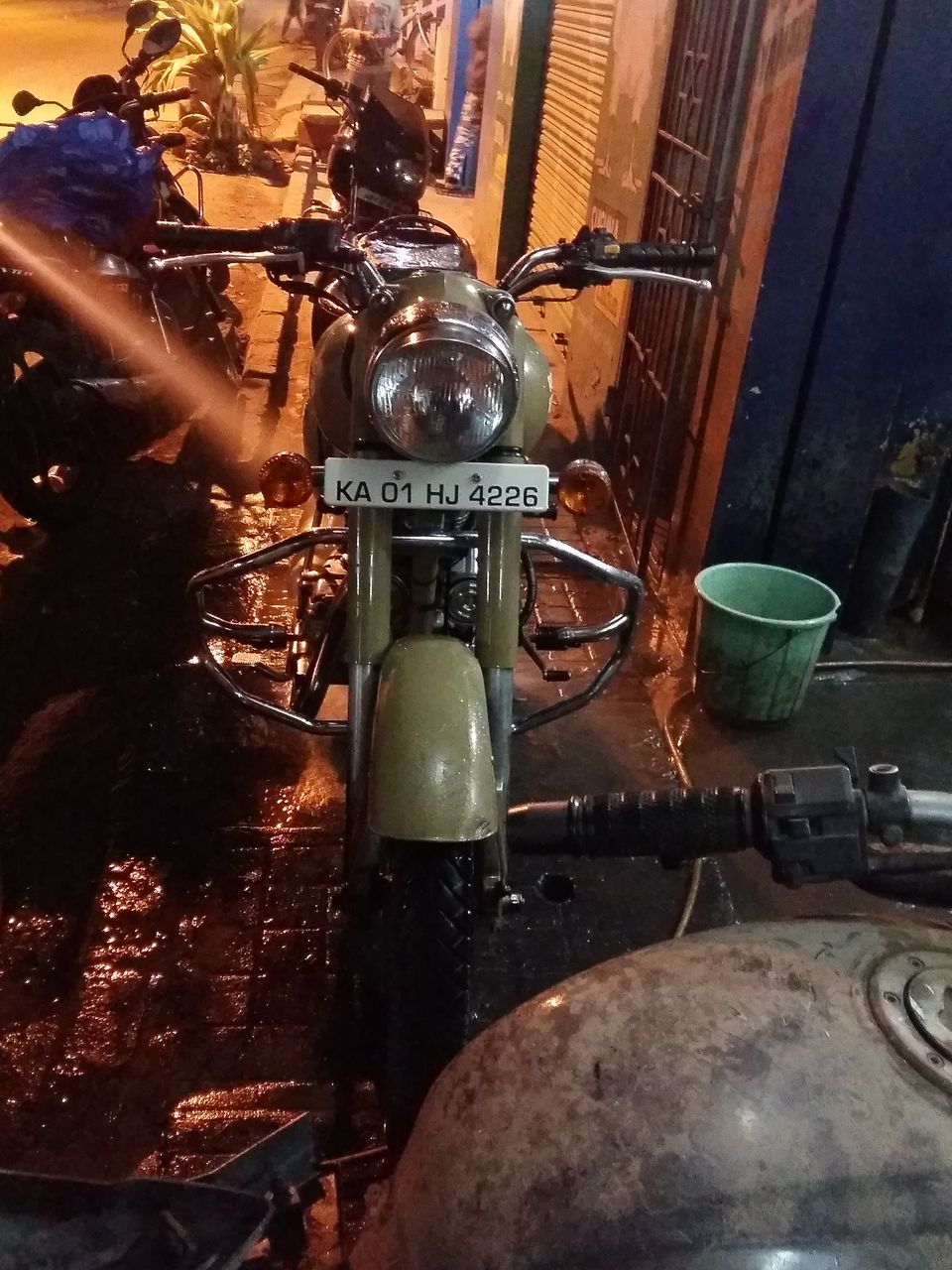 It was night 9'o clock and Shreya said we need a camera all of sudden, altho it was too much for last moment, we agreed it'll be good, so went to Indiranagar todo some quick shopping, she had couple of models in mind so wasn't going to be much of time taking. But it did not click, We didn't found the right one, with a bit of disappointment we were returning back home, but then this idea flashed to me that we could still buy one in Mysore which is en-route to our destination. Brilliant right :B :p
It was were late had dinner outside came back home finished backpacking kept 3 alarms 4:50 4:55, and 5:00 although we would definitely wake up on the first one :)
So the day begins!!!
It was morning 5'o clock, we took shower got ready. All SET!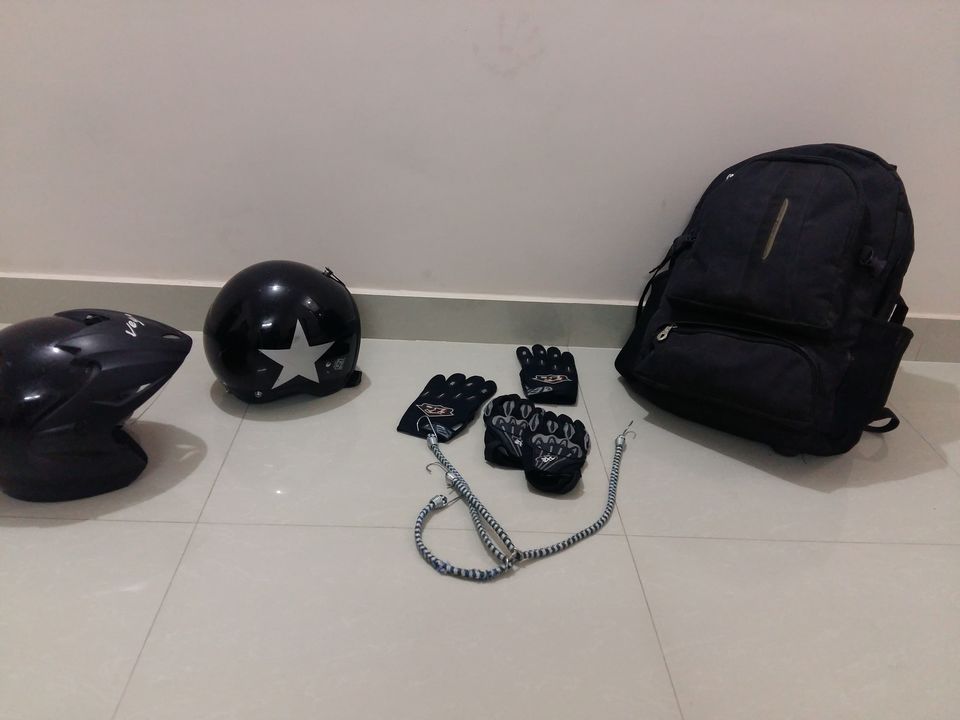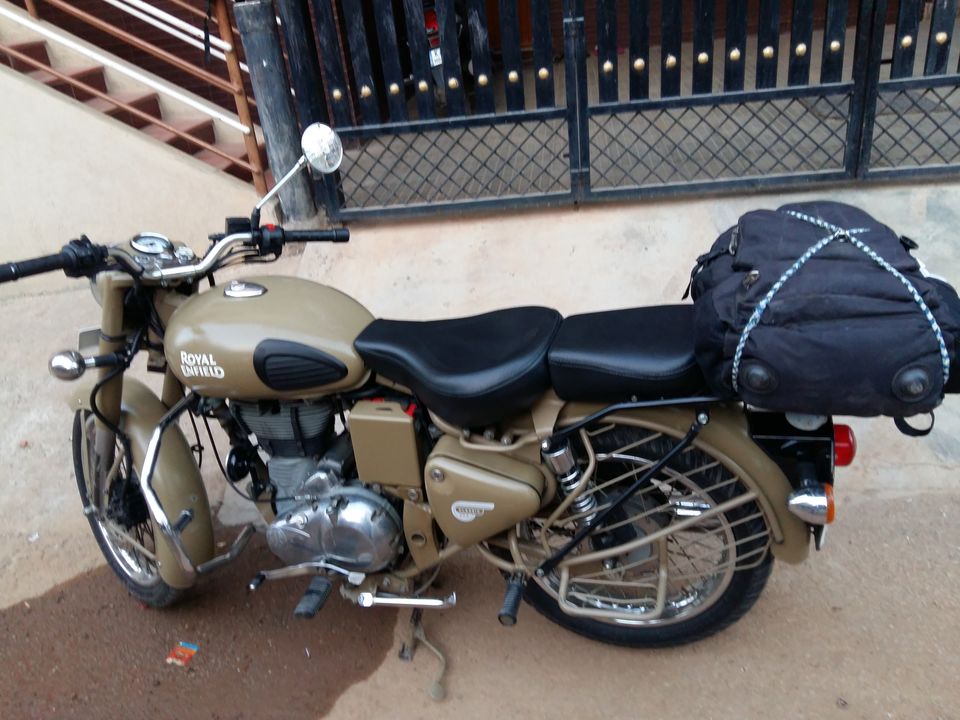 So our route was like this - Bangalore - Mysore - Hunsur - Virajpet - Iritty- Kannur.
Left around 7 heading towards Mysore road. The road was fully packed due to obvious reason of long weekend, we drove in bit of slow pace, stopped at one the popular restaurants on Mysore for breakfast, Had to stand in queue to get token. Should Have Not Done That :/
Reached Mysore at around noon 1'o clock went into city to buy the camera. After some time we were done with buying camera - Nikon coolpix B500
Left Mysore and stopped for lunch in the outskirts of the city, found a Khanavali(known for famous Jowar roti meals) They had Chapati instead, anyways it was delicious.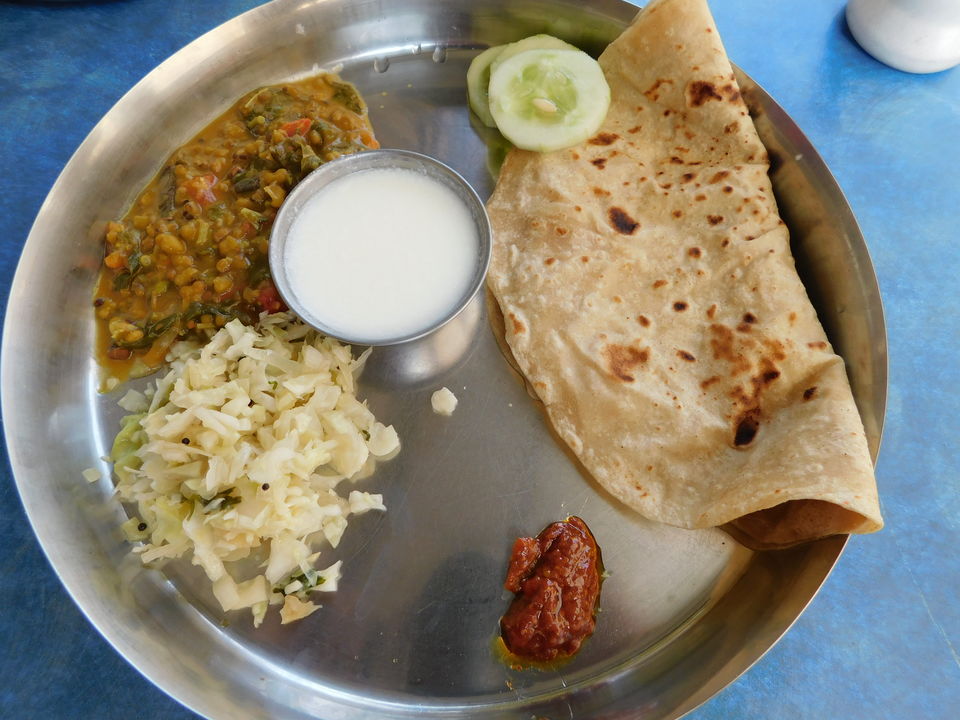 Resumed our drive heading towards Hunsur, and then to Virajpet. We reached Virajpet around 5.
Roads:
The roads are pretty awesome all along - Hunsur, Virajpet to drive with beautiful ghat sections in between. From Iritty road construction is going on at some places.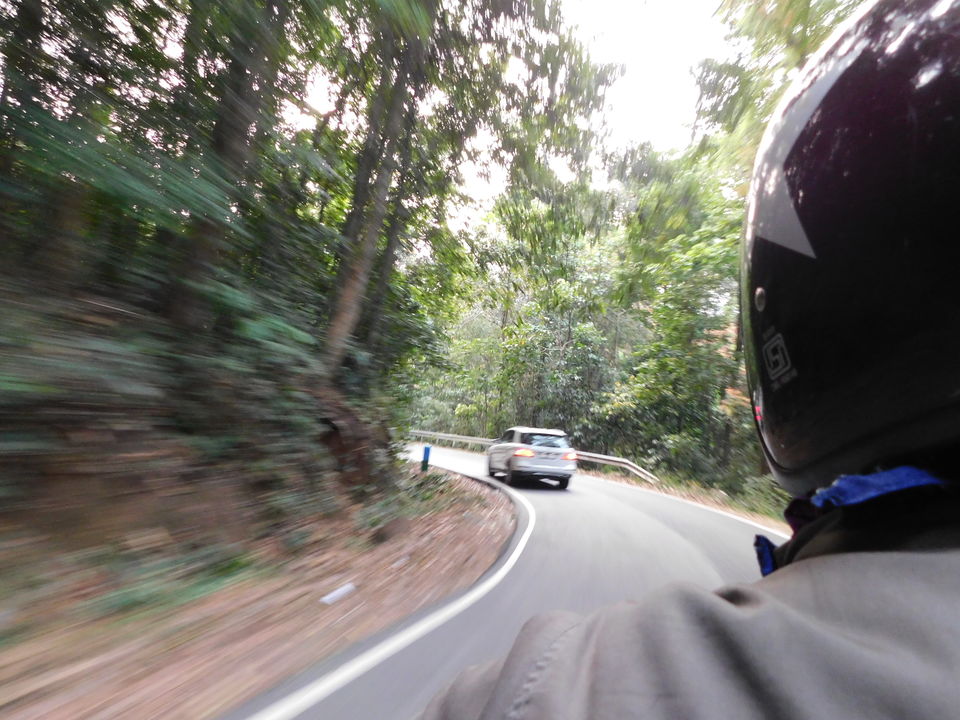 We entered Kerala at around 6'o clock, stopped for a quick tea break.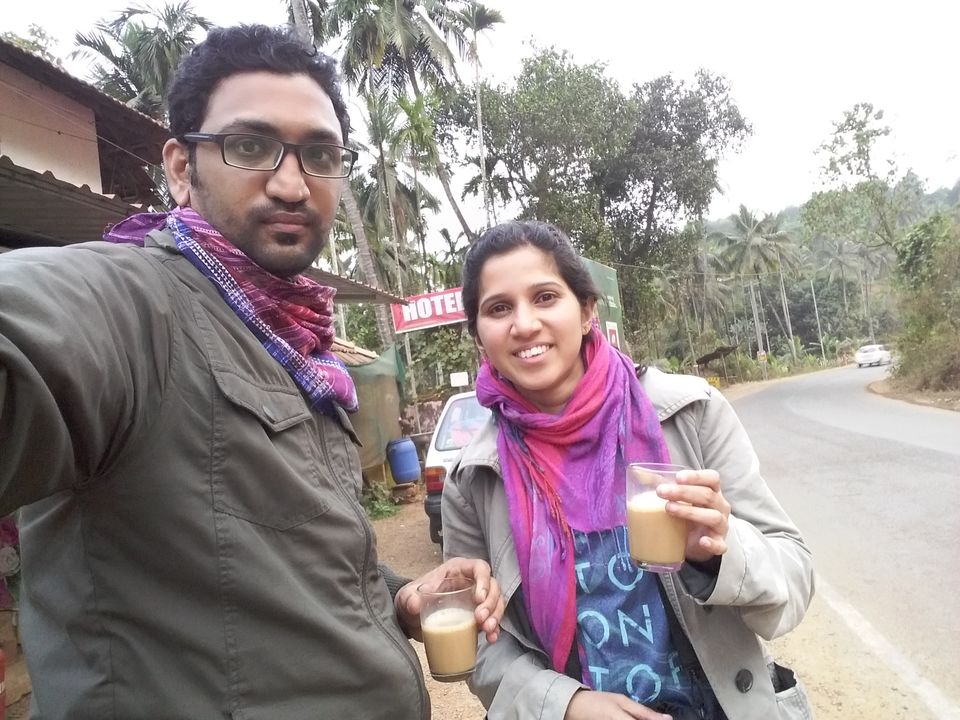 Then continued heading towards Kannur and reached at around 8. Unfortunately Shreya's battery was dead and mine was some 15% left, and we still had to travel 30 mins to reach our Airbnb stay which is bit difficult as we just had Google location pin. With no phone it was going to be tough time, with low battery we drove fast using navigation. We were getting near, but battery came down to 2% and It was late 8:20. So a bit tense moment :) We took a photo of phone number on our camera, if not phone at-least the host's phone number would help in anyway. And also before my phone would give up I spoke to the host telling our battery is low, and asked to sure shot Landmark, which He guided very well. So we started asking locals for the memorised landmark places in order, and There we found Uncle(Our Host's Father) was waiting at the said Landmark. Such a relief!!!
Our Awesome Airbnb Hosts!
I need a special block for this, coz it was nothing like trip stay, it was more like a visit to a known ones.
We both greeted and Uncle took to the place and we met Aunty, greeted, and went in. Aunty suggested we have some soup and relax as we were pretty tired. And so with soup we had a quick chat. Then they told us to get freshen up, and get ready for dinner.
The place is pretty Nice, a big spacious duplex house, we were given a separate room upstairs. We got fresh and came back down, the dinner was ready.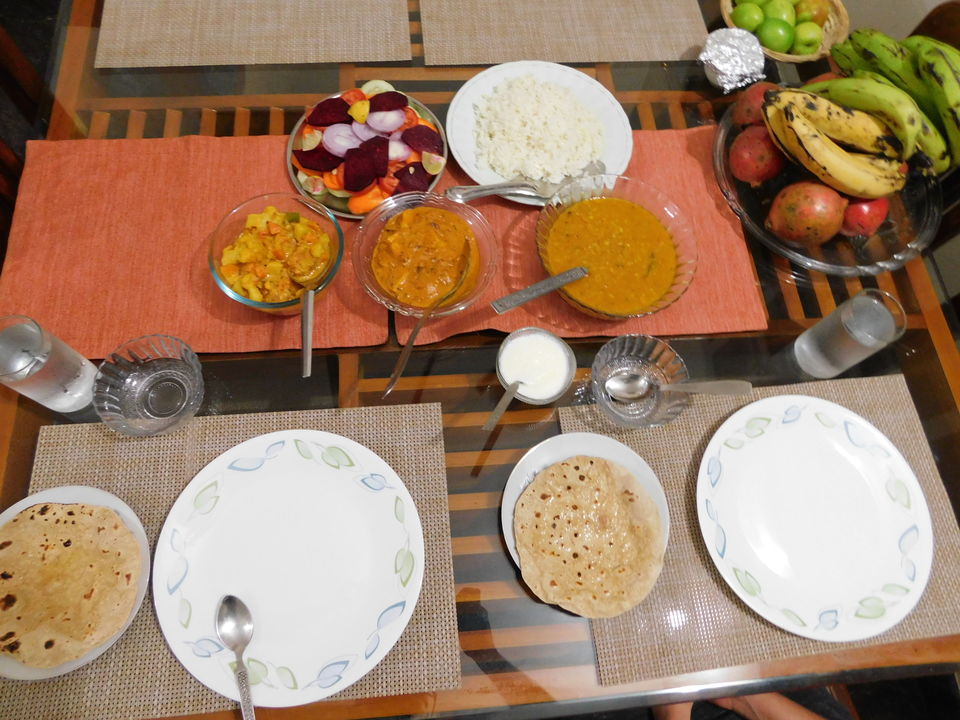 By the look of the dinner my appetite just got better :) The food was awesome, the vegetable curry and dal was just fantastic.
While having dinner we continued having chat, a little bit of getting to know each other. They were really lovely people.
Finished our dinner, and sat outside for while in front of garden, relaxing from whole days ride, and this moment was worth the whole ride, the Place, The People...,
After some time we went back to sleep.
Got up in the morning very relaxed and fresh after a good sleep, we woke up to birds chirping. How awesome is that.
Then we went down, the break fast was getting ready, meanwhile Uncle showed the place around and was telling about important places around. we went to terrace and we got to see a peacock passing by! absolutely brilliant.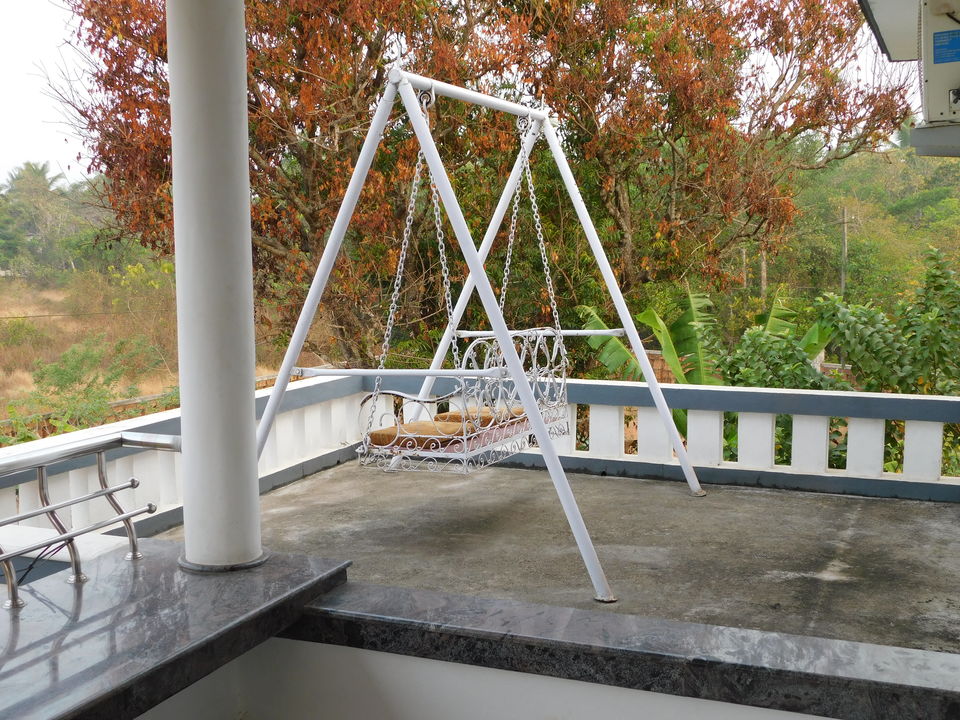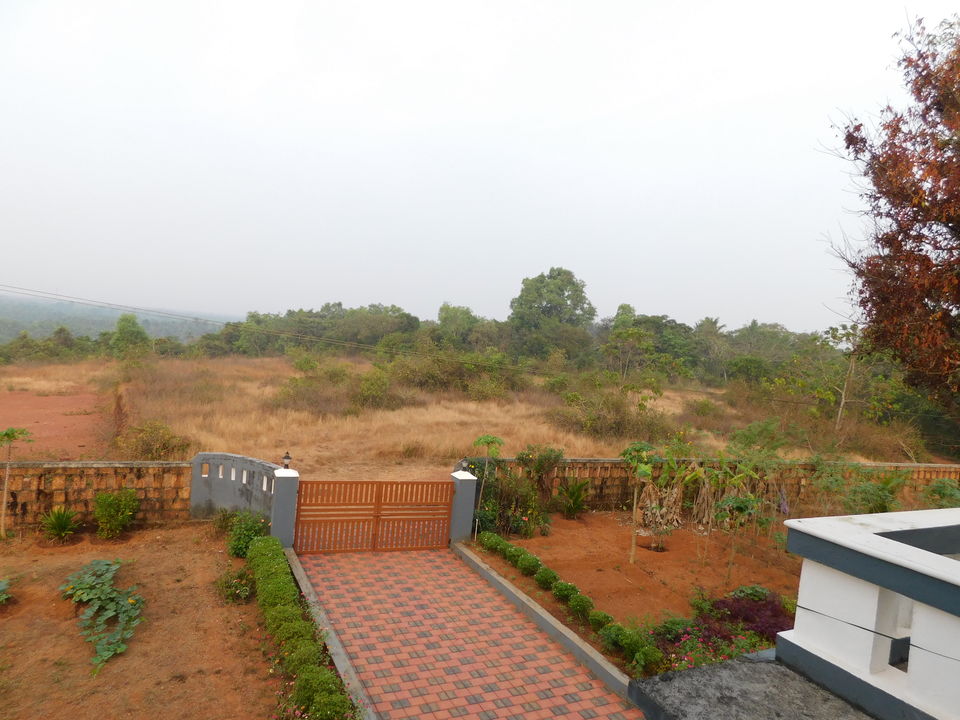 Then Aunty called us for the breakfast, had prepared Idly, Chutney, Sambar and Vada. Which was very delicious!!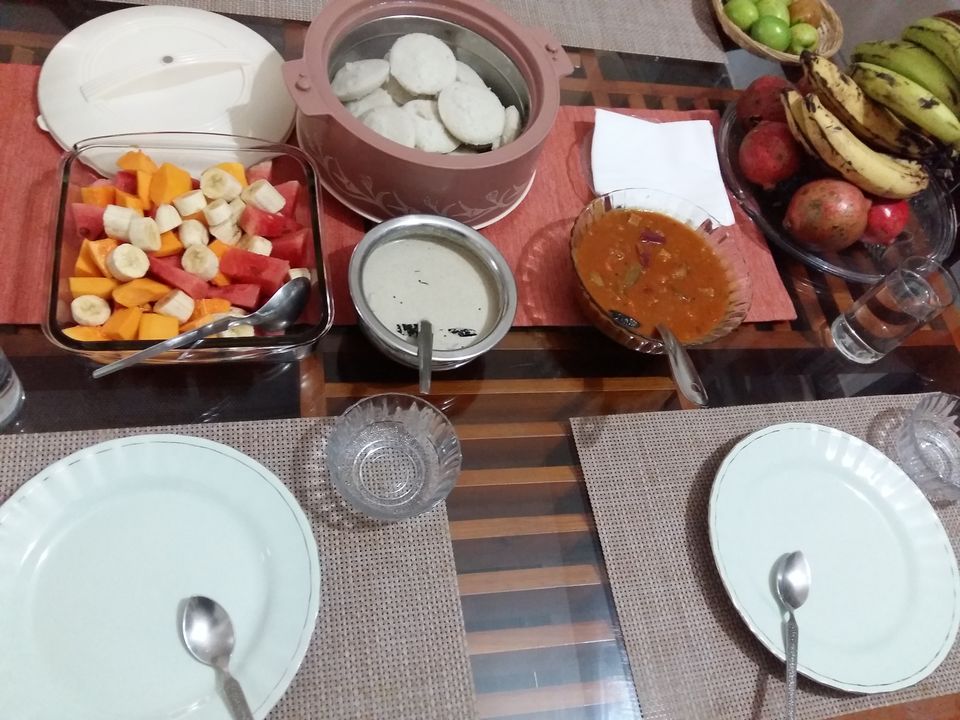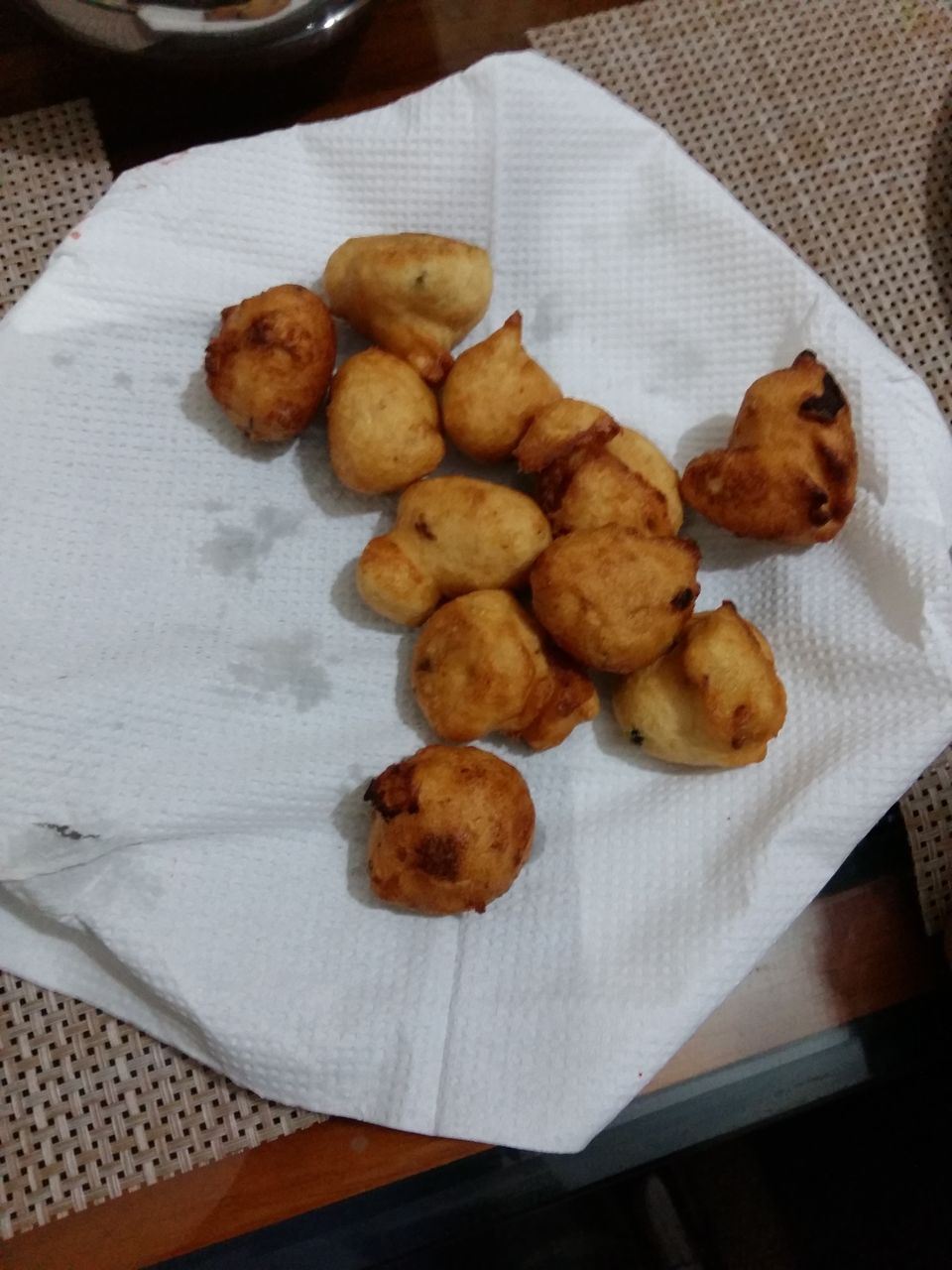 All along we were having nice conversation, getting to know about each other
Travelling which has meeting and talking to new, nice people is the Best.
After breakfast and Tea, we went out for quick walk around, came back and started packing up.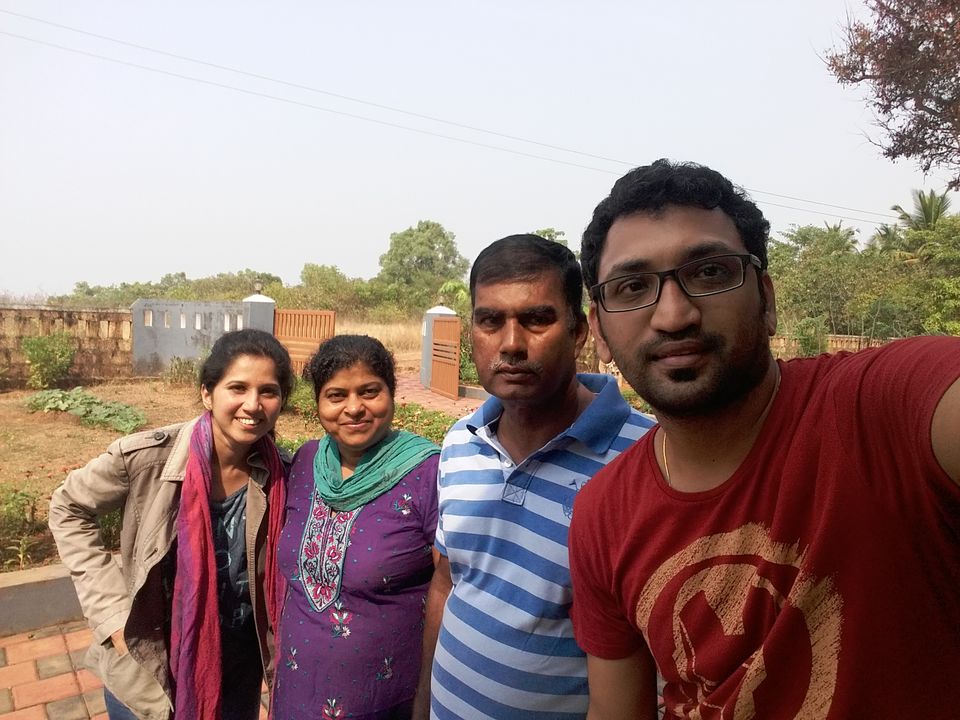 Muzhappilangad Drive-in beach
We reach the Beach at around 12'o clock. This is a unique beach stretching 4.5 kms, were you can drive on the beach. We were excited to get to that.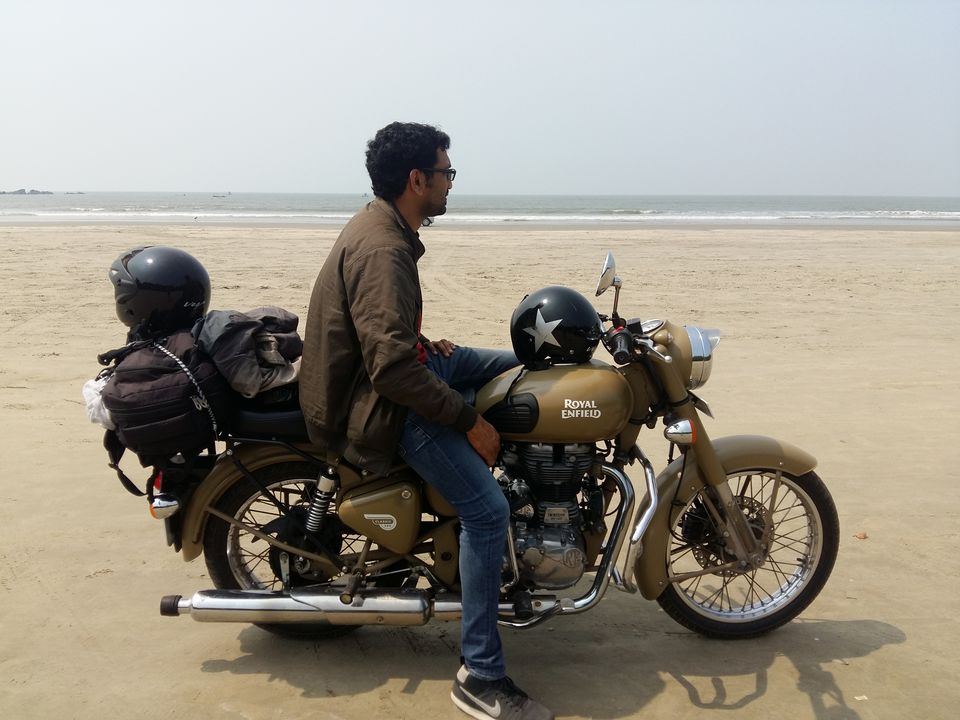 Our hotel (Samudra Homes) was right on the beach at a walkable distance, just the way we wanted and expected :) Then quickly checked-in, got fresh, and as it was lunch time and we were hungry, so went looking around for lunch, got a pretty good hotel (Surya residency at a nearby distance 3 Kms). It was pretty good restaurant.
We took meals which started off with fruit drink, with a twist. Watermelon juice with few drops of lime in it, Wonderful.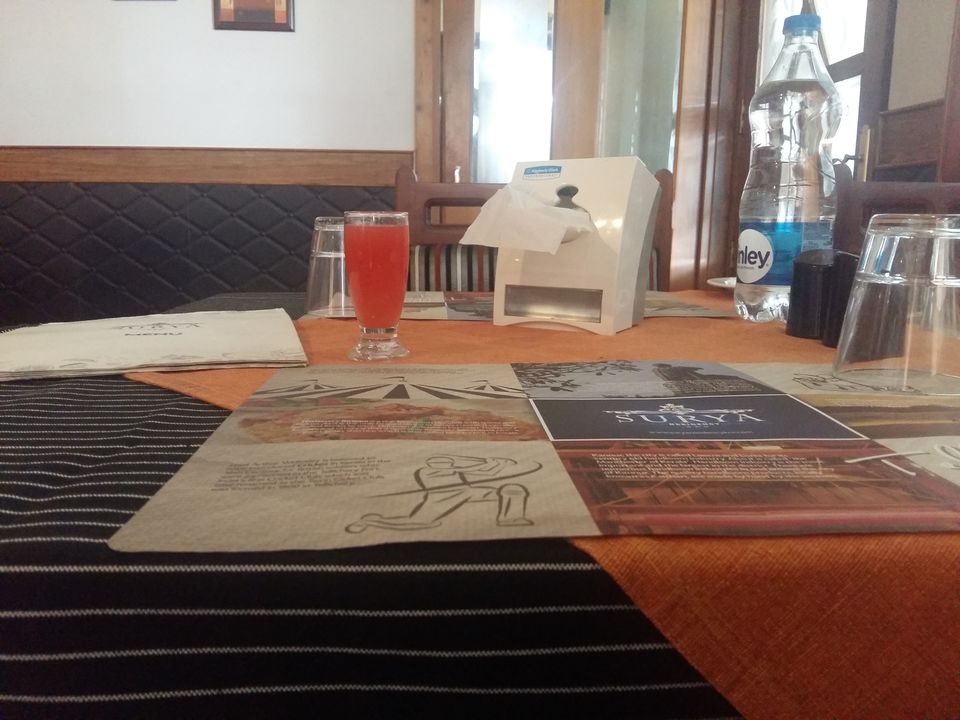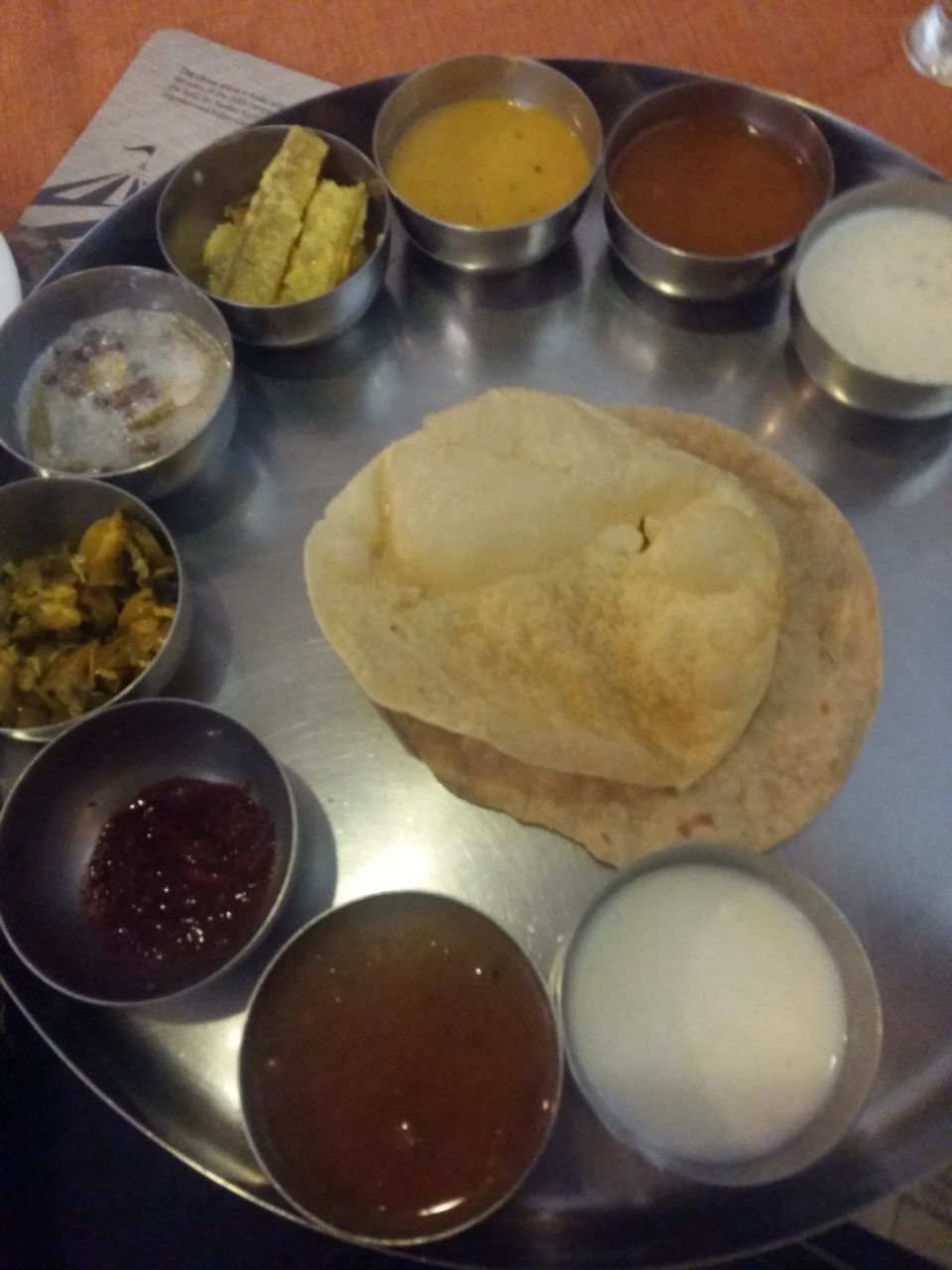 Came back to hotel chill a bit.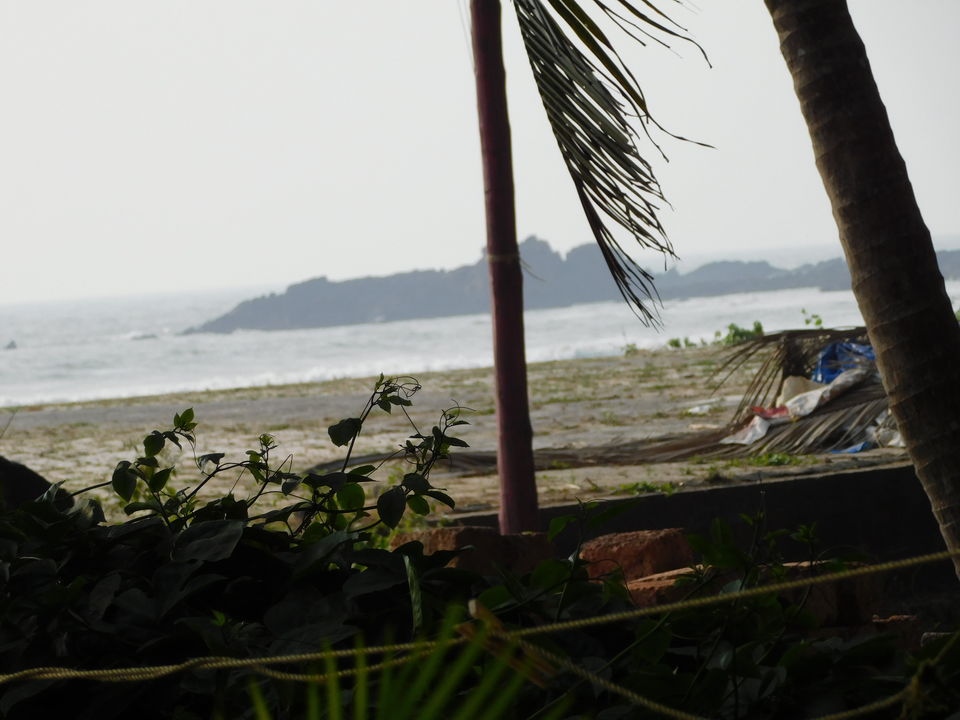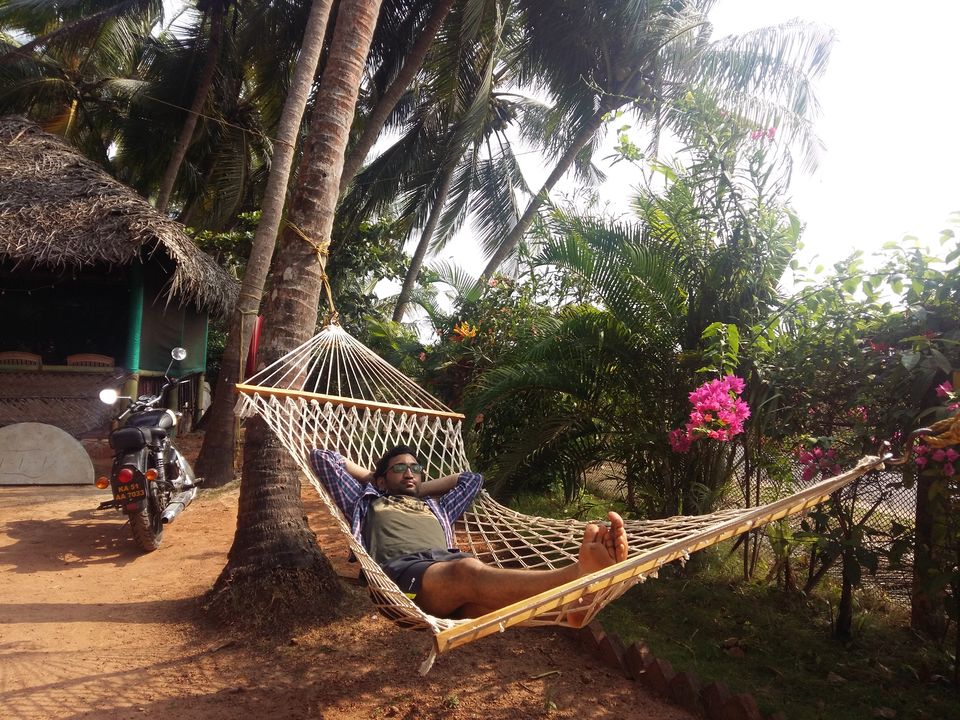 After chilling for a while, we took the bike for a drive on the beach! The Moment!
It is so awesome to ride bike on the beach, one has to experience the water splashing back on your feet, It is simply amazing.
We drove a good stretch on the beach, came back to the hotel, left the bike went out to beach to play. The beach is pretty good, is safe, clean because of mostly flat level, we could go bit far into. the waves were fine enough to play.
Once done playing enough, went back, took a shower at the hotel entrance. And got changed, and then came back to beach to spend some time along with sunset. Altho couldn't get full view due to cloud. anyways it was beautiful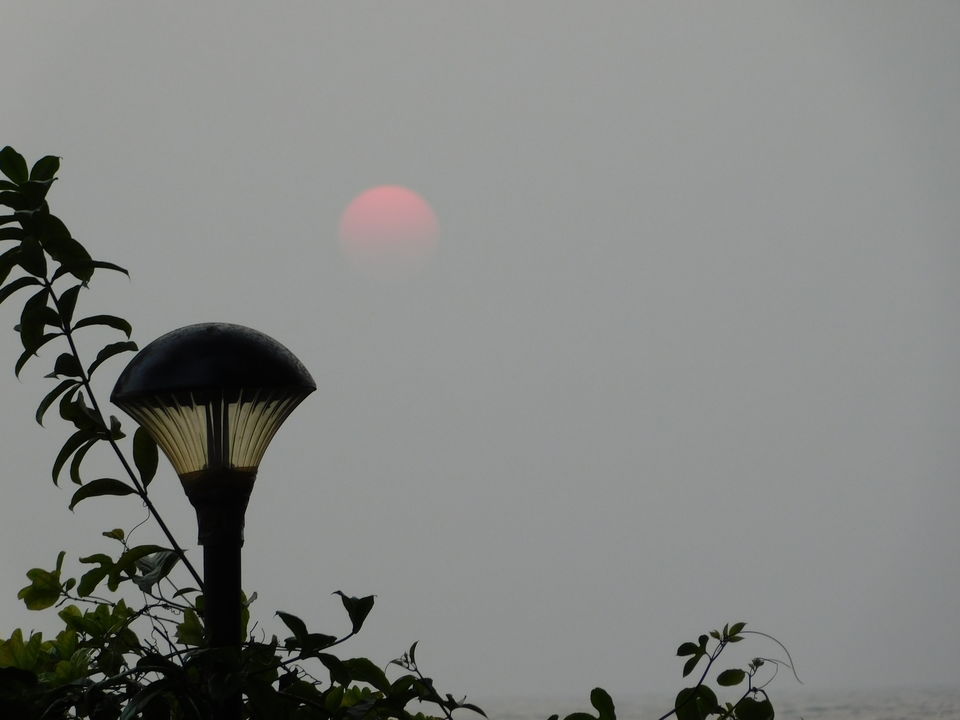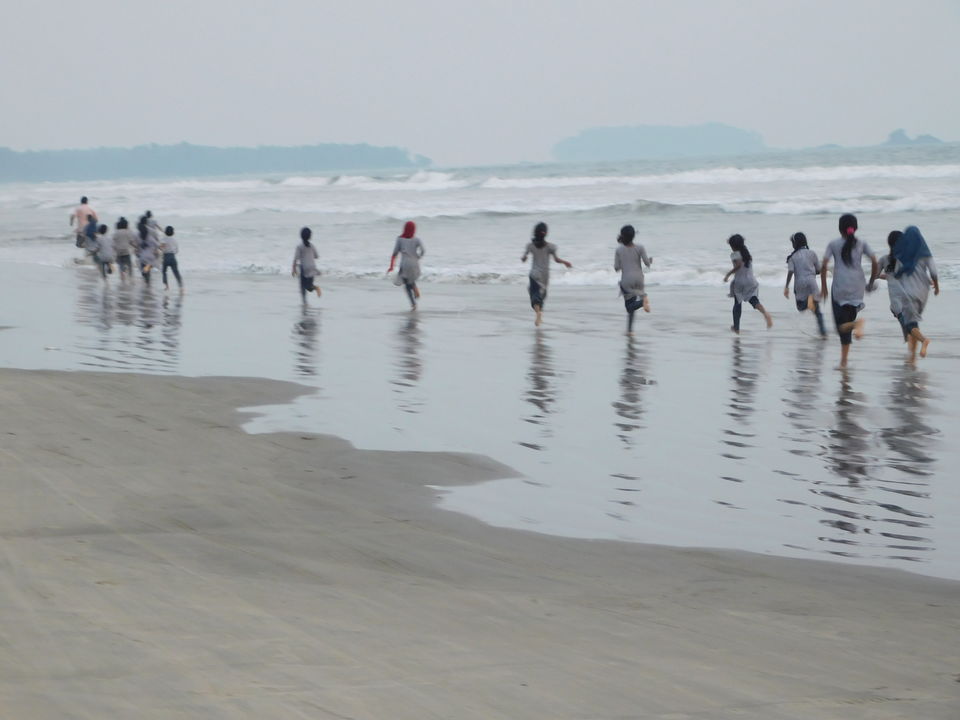 For dinner we went to the same place(Surya Residency), finished dinner, came back to hotel called the day.
Next day morning, again waking up to sound of waves, perfect!
Had a cup of coffee, went out to beach on bike to ride some more.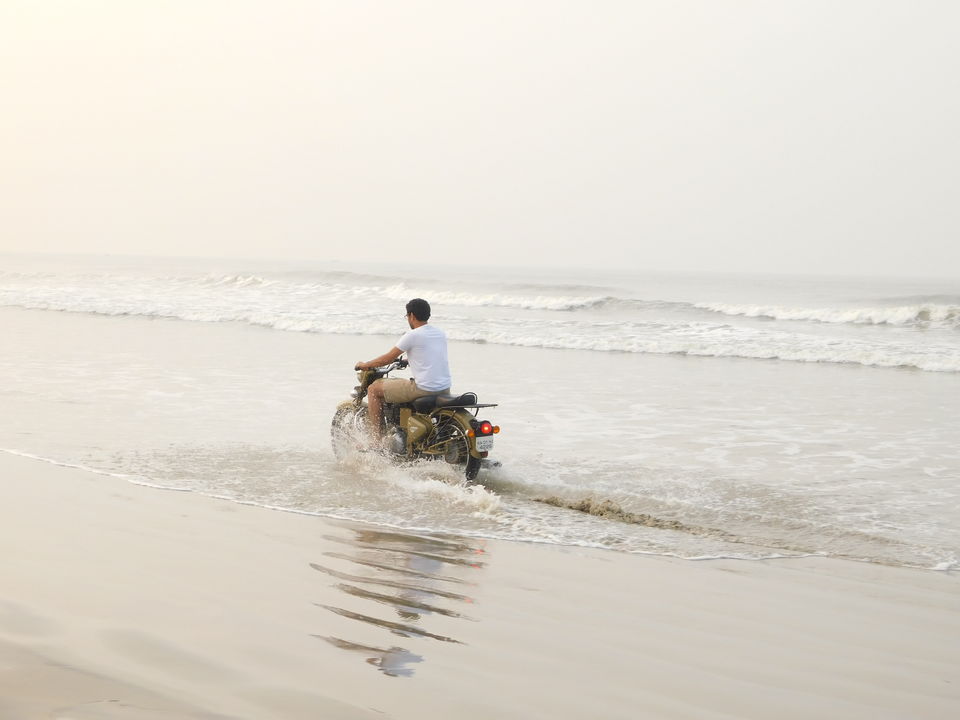 A funny story here.
Since we had this semi - dslr like looking, point & shoot cam, A few young guys who were playing on the beach, asked us if we could take their photos on their memory card :) I told this has a different memory card, and I suggested could take photos and send it to them on whatsapp later to which they Happily said ok, and started giving some decent poses :D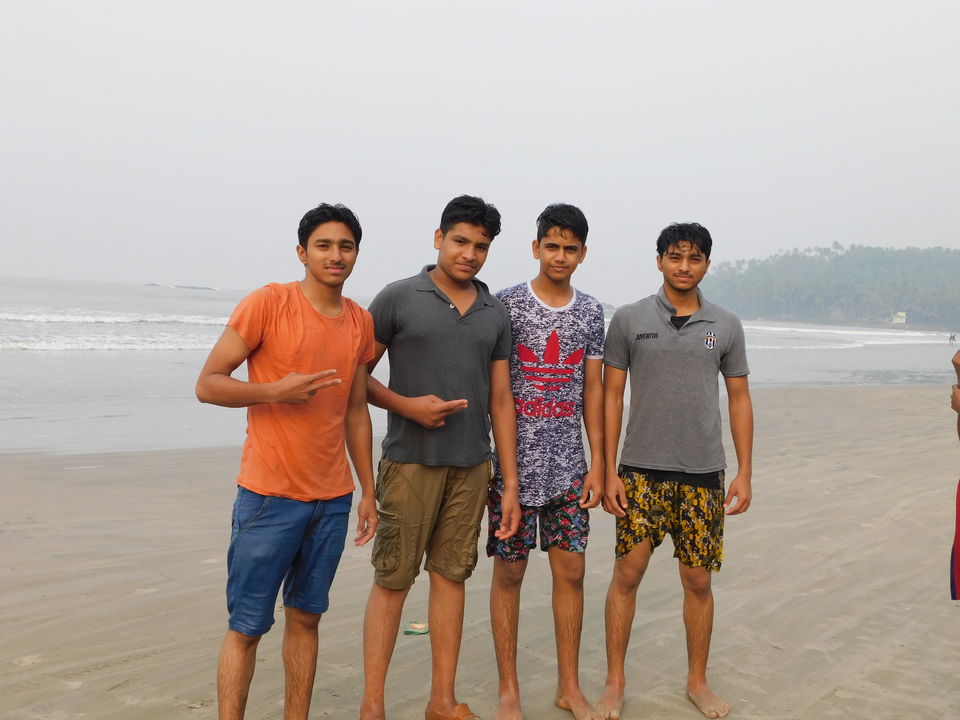 I felt it was not exciting at all and told them to go into waters and jump together, and got some lively photos.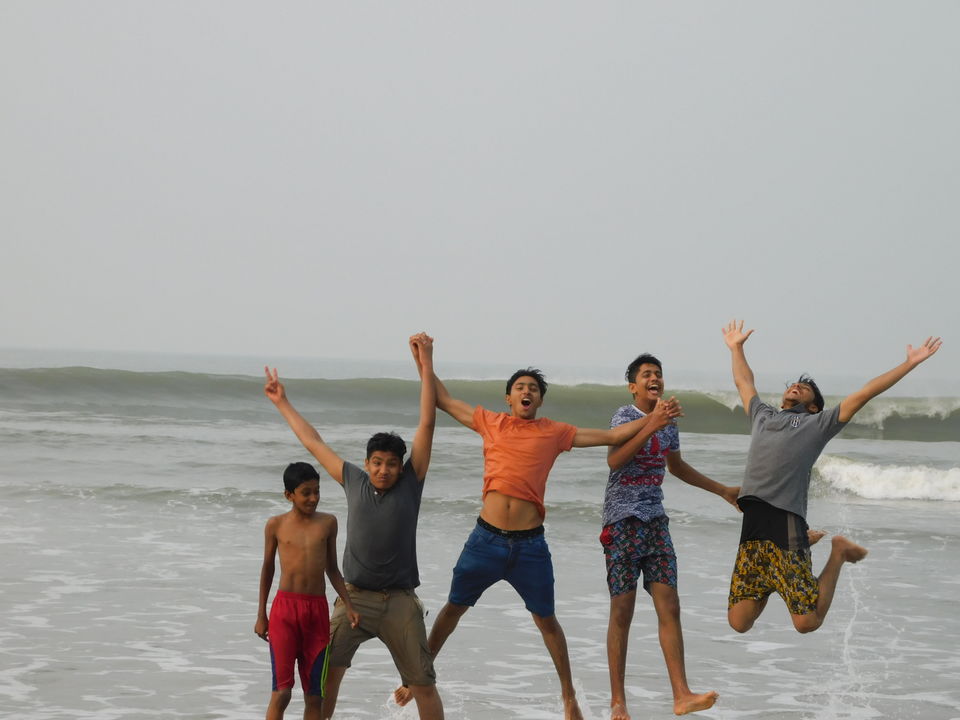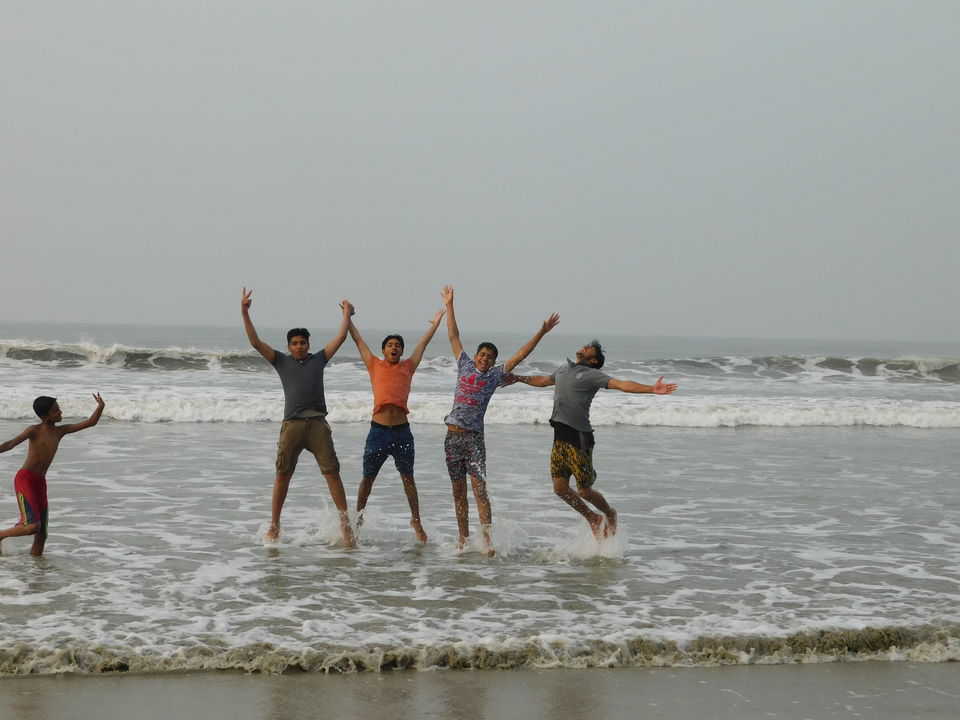 Neither of us had phone to share phone numbers, i asked them to write it down on sand, we could take a photo of it :)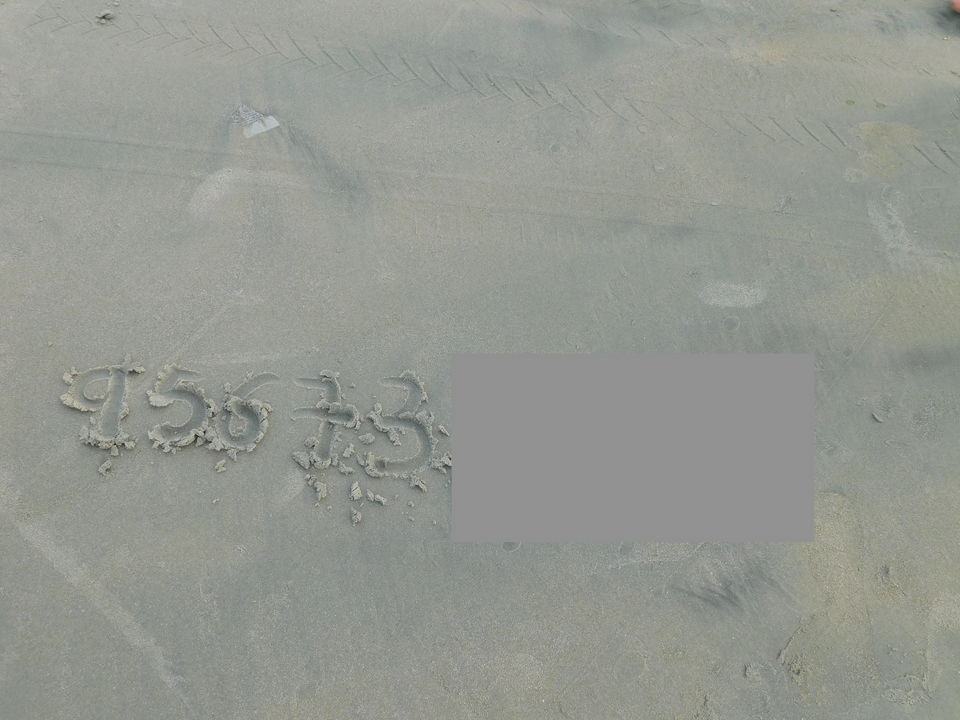 Shreya wanted to play for some more time, while I sat clicking some pics.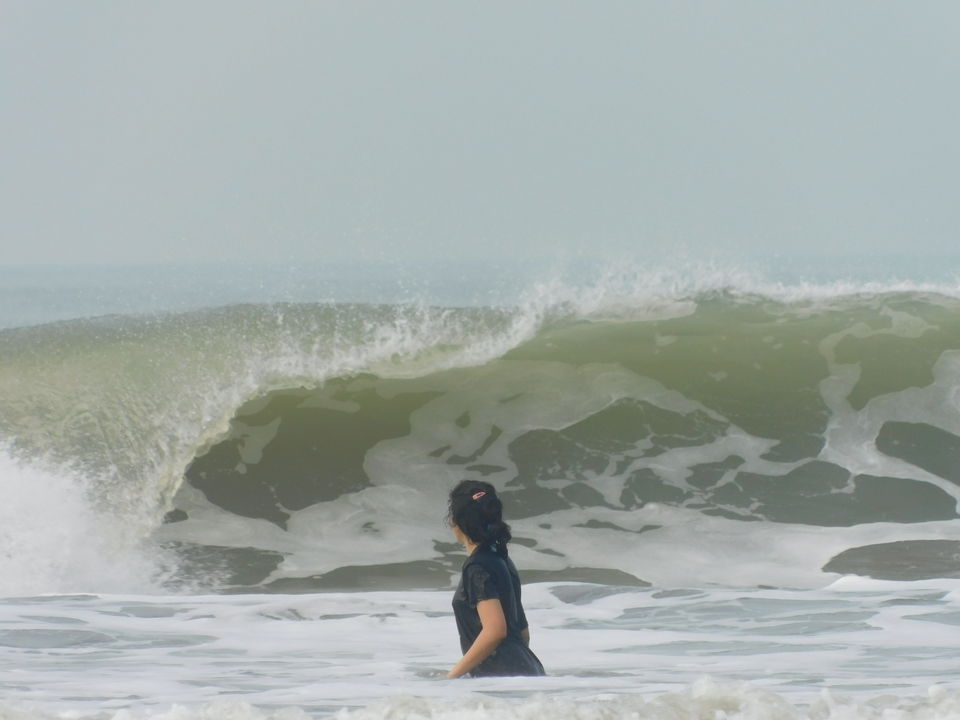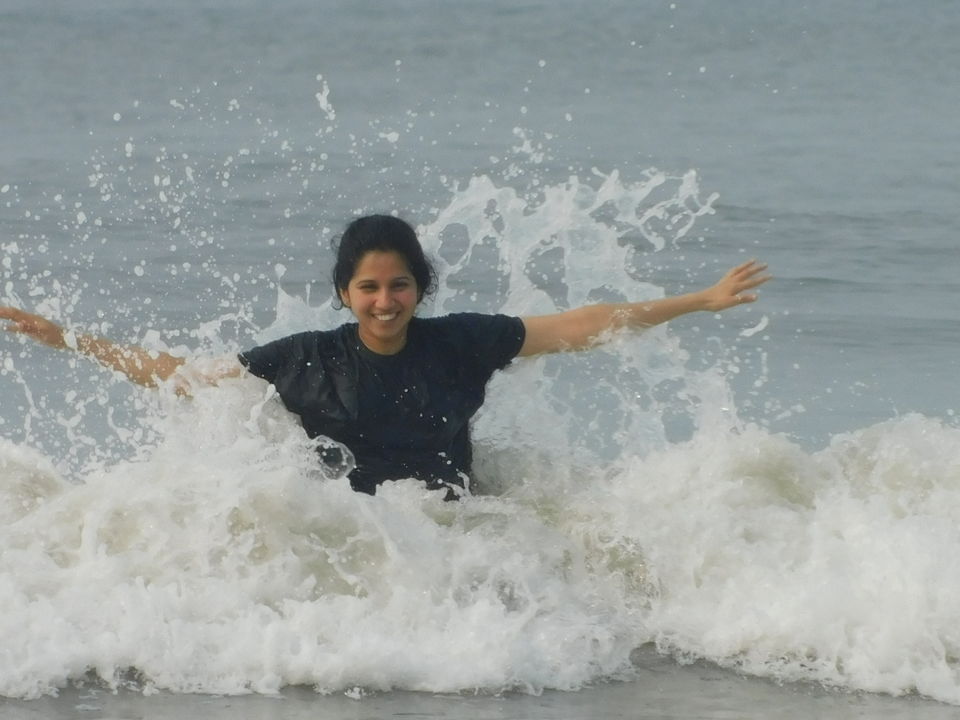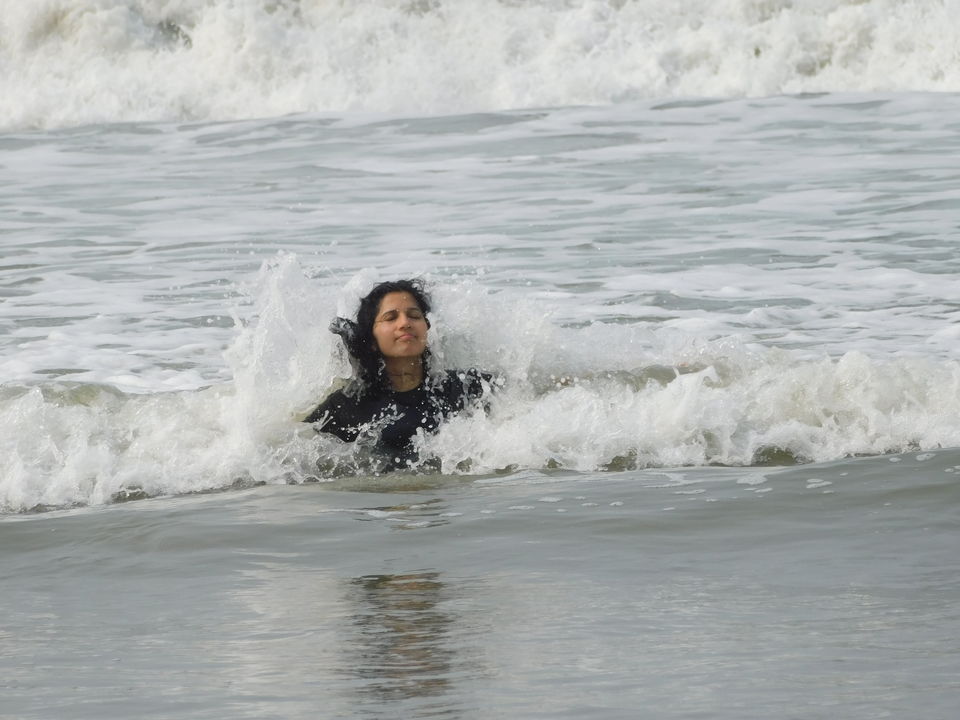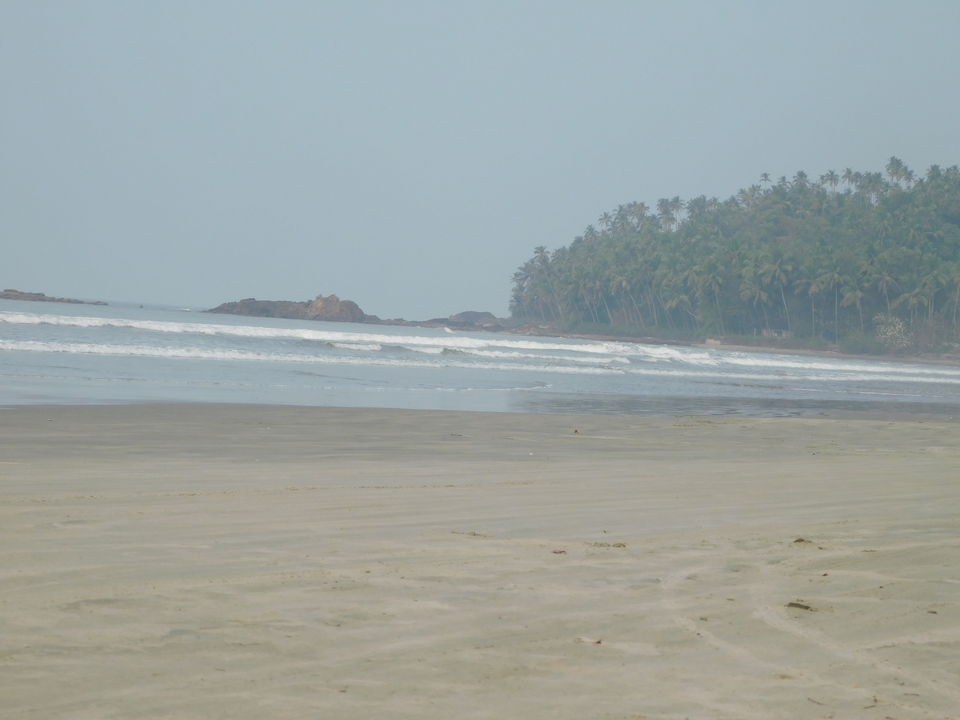 Finally we went back to hotel, got fresh, had breakfast. And left Muzhappilangad at 11'o clock towards Bangalore.
But before continued our return ride, we had to get our bike a diesel wash, because of salt water, which could damage parts of bike so we were continuously looking for water service station. As it was Sunday, it was difficult to find one but, thankfully we found one. I explained to him that I drove it on beach and need diesel wash to get salts off.
He gave it a proper wash.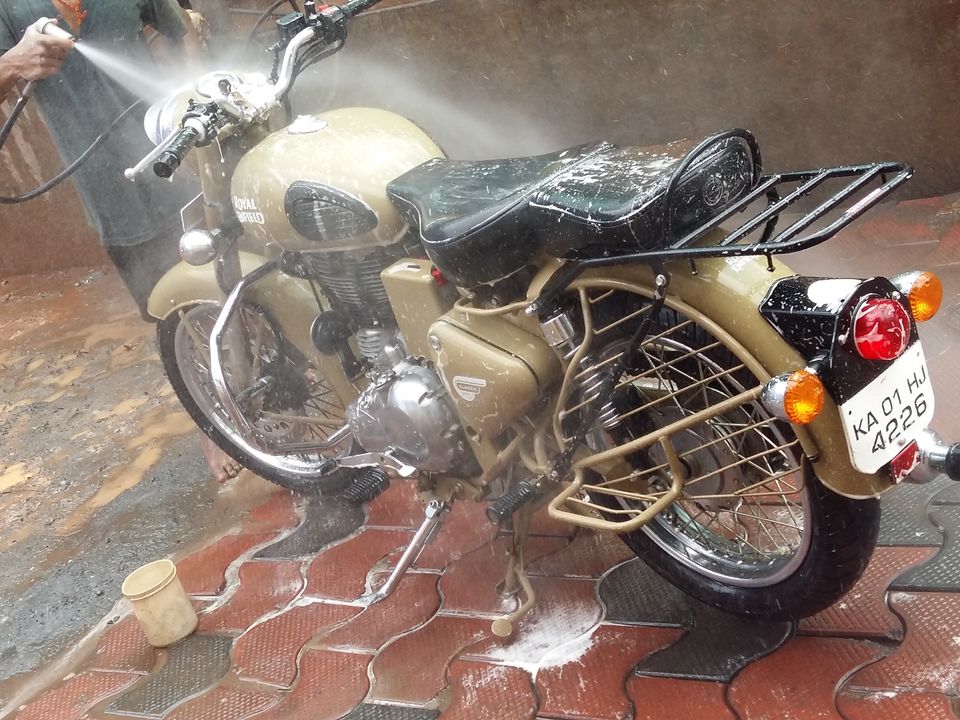 Nothing like seeing your bike coming off foam.
On the return we took the same route Iritty - Virajpet - Hunsur - Mysore
The drive was fast paced till Mysore. We thought of visiting a relative in Mysore, went there said a quick hello, and got back to road towards Bangalore, which was as drag as it could get, like us everyone was returning back from long weekend, fair enough :)
Reached home at night 12'o clock.
It was an awesome trip!
Thanks for reading
Frequent Searches Leading To This Page:-
bike ride from bangalore, weekend road trip near bangalore, weekend getaways from bangalore, holiday tour package of bangalore, weekend getaways near Bangalore