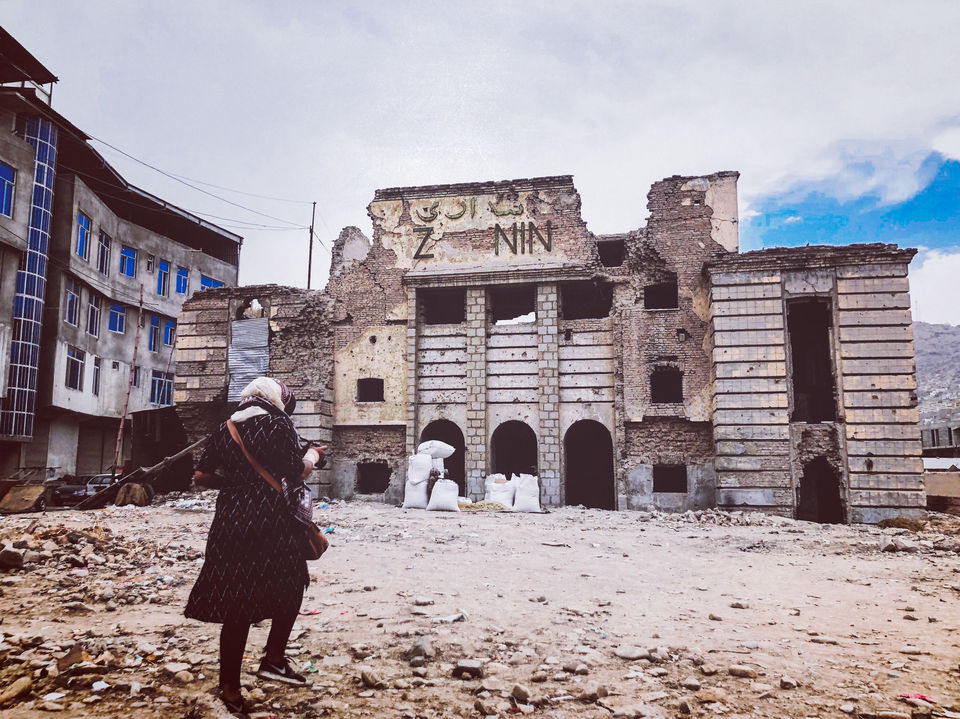 Hey you, thank you for stopping by to be a part of my epic adventure! The one that ebbed and flowed, the one that kept me on proverbial toes, the one that ruined Himachal for me, and the one that helped me level up as a person.
I start this blog with a heavy heart and a smile all the same, you know why? Because I cannot feel one without the other as I recall my journey. Afghanistan was a whirlwind. It was a tempest. It was everything I expected. NOT.
Is there ever a day when Afghanistan is not in news for all the wrong reasons? A bomb blast here and a suicide bomber there, the country is falling apart as the world bears witness to its painful existence. But is it really as bad as it seems? A question that made me take a leap of faith and see it for myself.
What made this trip special was the fact that it all happened in a matter of 10 days, right from the decision to travel there to applying for visa and actually flying there! The journey was riddled with challenges of its own but once I got the ball rolling, I couldn't stop myself from seeing it through till the end.
Never Google conflict zones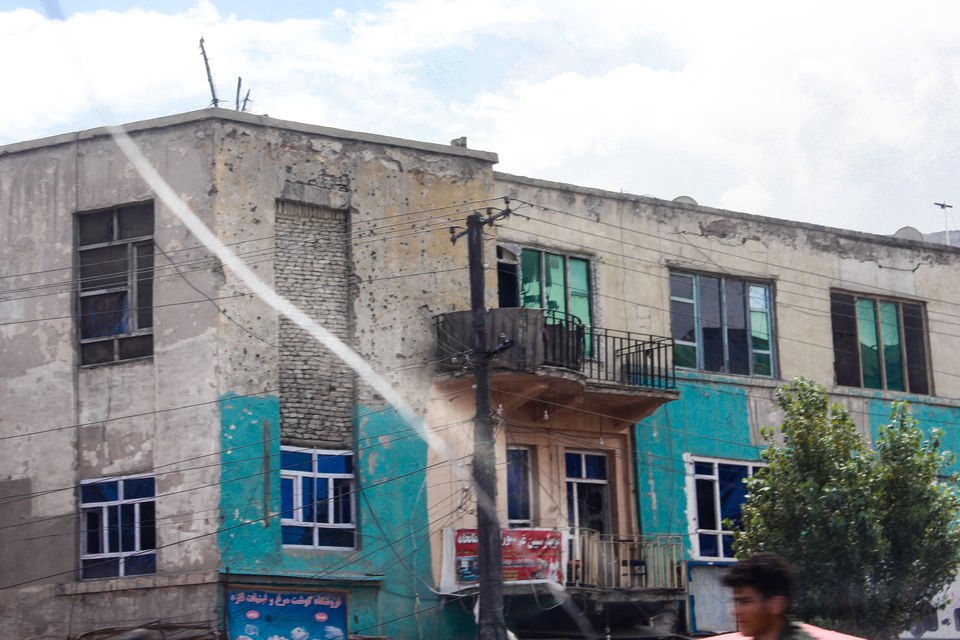 Seriously, do you really want to make the rookie mistake of googling Afghanistan before your travel and expect to find encouragement? Did you learn nothing from my blogs about Kashmir? Afghanistan is a mystery that is best unravelled in person. You have to be there to feel it, to let it sink in, to let your instincts guide you. If you are even half as crazy as you think you are, all of this will either become an adventure or a deadly mistake. Either ways, it will be a trip to die for (pun intended!).
But why? Because I flirted with porn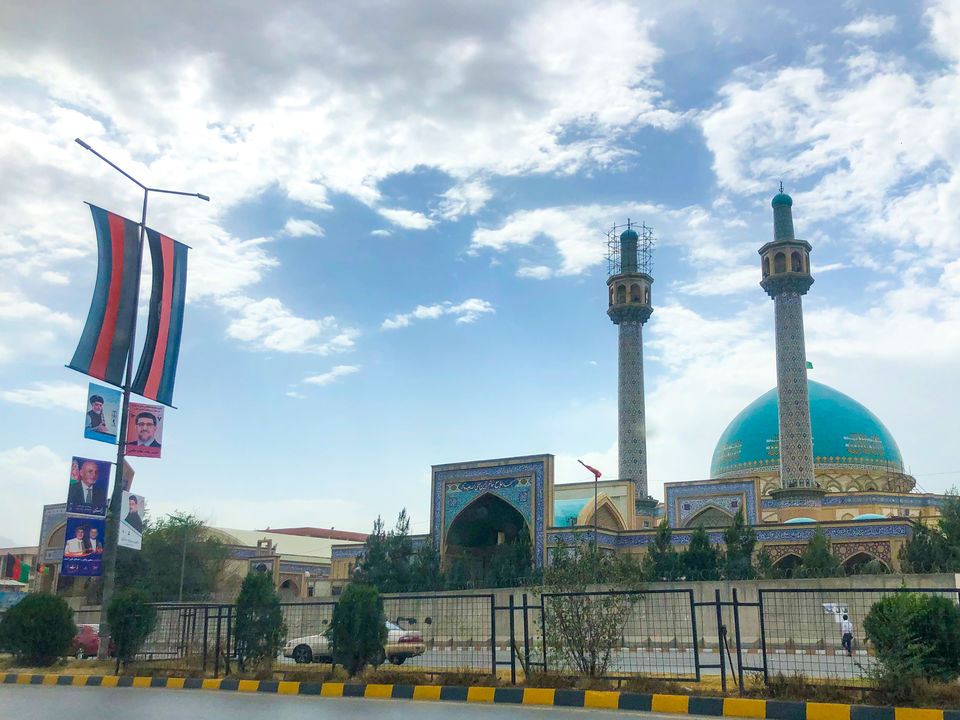 Sorry for using a click bait title but the first time I flirted with the idea of actually coming to Afghanistan was after I saw bombed Darul Aman palace. Did you know that ruin porn is a legit thing? Trust me, I orgasmed a little at seeing this magnificent structure in ruins. Ok enough of sexual innuendos but it really did excite me in ways that makes me want to see a therapist!!! What is it about ruins and decay that attracted me so much? Perhaps a question for another time. But Darul Aman had a sensual appeal that beckoned me. And thus began a dream that took 2 years to become a reality.
No seriously, why? Because Seeing is believing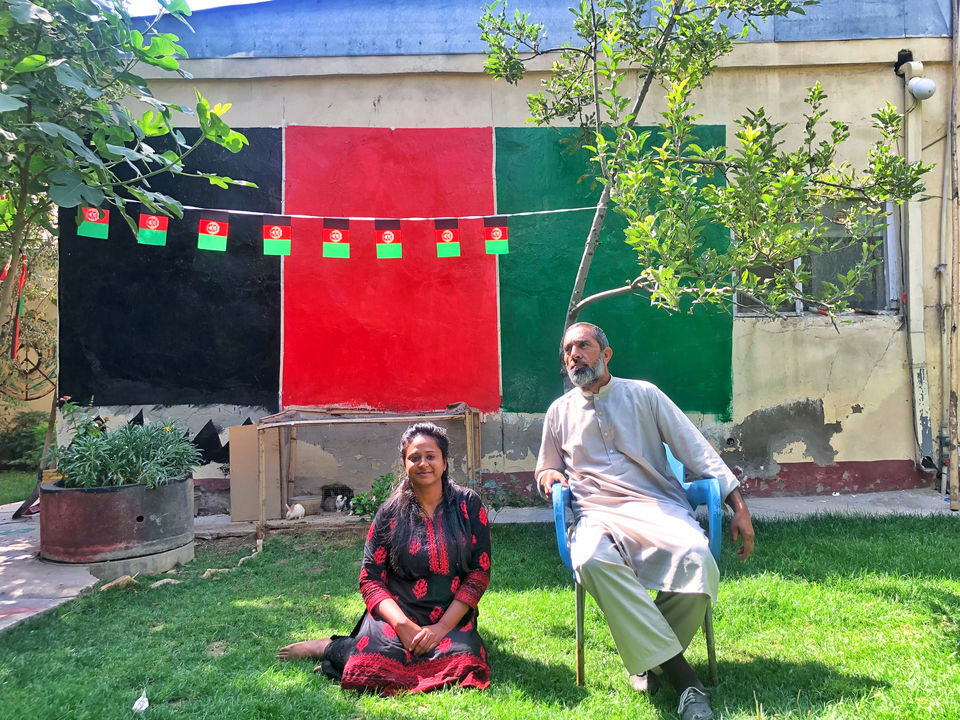 I have been worshiping Afghanistan from afar for 2 years. I don't even remember how and when I started dreaming about visiting this ravaged country but I did and this dream became clearer and clearer as I traveled through the length and breadth of Kashmir. Isn't it another conflict zone that has earned itself a bad name? Media is spreading all sorts of lies about Kashmir perhaps Afghanistan is a victim too, I wanted to know first-hand if that is indeed the case. I always wondered if Afghanistan too is as unsafe as we think it is or is it just media's bitch, the one they use to crank up the TRPs when the world seems relatively quiet. But how do I go to a country that has been designated as the world's most dangerous place? I didn't have an answer to that question, not yet at least.
How did I do it?
A good question and the one that a lot of you have asked me. I was lucky to have a friend in Kabul who was kind enough to invite me and then show me around. He even vouched for my safety when the embassy called him to confirm.
The good thing is that the visa between India and Afghanistan is free because of friendly diplomatic relations. It can take up to a week for you to get the passport but you can pay $38 and get it the next day.
The process is relatively simple if you have an invitation letter from a local person in the country (this is a must). The other documents include:
¥ Tax returns (3 years)
¥ Bank Statements (6 months)
¥ Credit card statements (3 months)
¥ Savings (if any)
¥ Flight tickets
¥ Employment proof. Since I have a registered import/export firm, I declared myself as self-employed.
Where all did I go?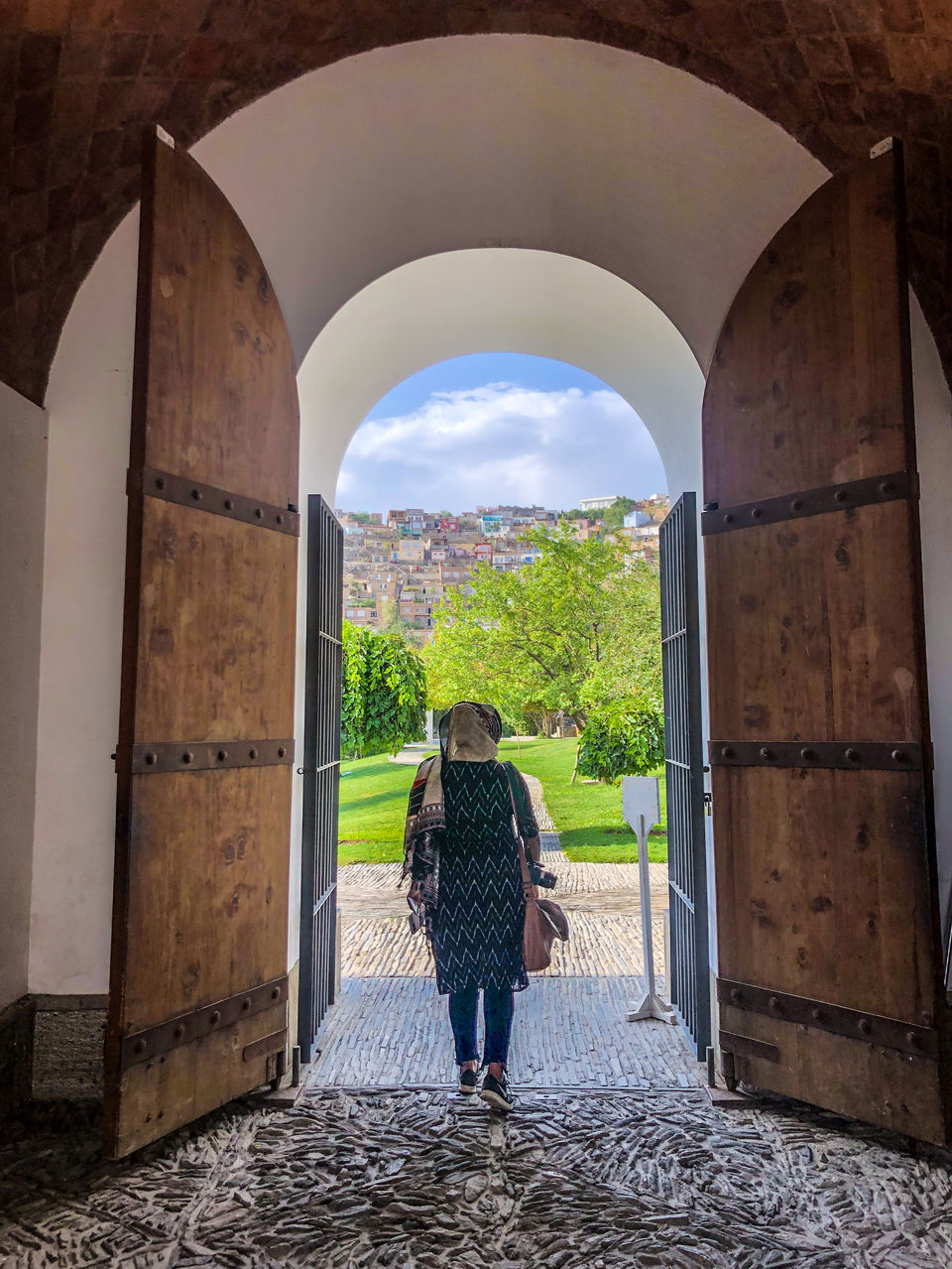 Since I was there only for a week, I travelled within Kabul and did a road trip to Konar province, Jalalabad and Torkham Border.
I am breaking down this blog in two parts to cover Kabul and general information in this one and then another one where we will journey through Kabul-Jalalabad highway, also known to be amongst the world's most dangerous roads!
So coming back, the moment I got my visa, I had all of 4 days to book my tickets and plan my trip. The sucky planner that I am, I overworked myself till the day of flying and reached there half dead and paranoid, with no idea where to go and how. I was met at the airport by my friend and thus began my adventure into the heartland of turmoil and conflict.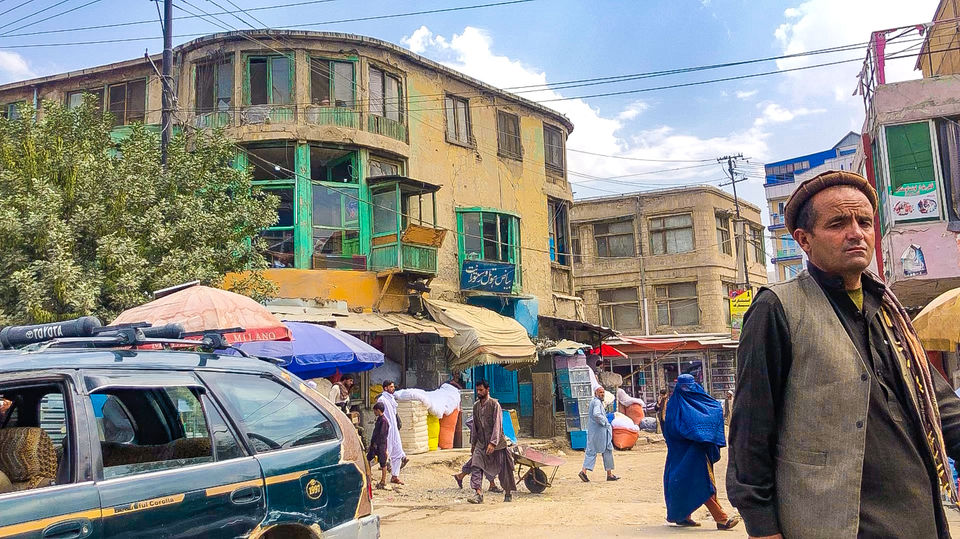 Kabul is an arid city with no other color but brown. You can see a mix of old Kabul mud houses existing in decay and oblivion amid Russian structures that are functional but an eye sore. The traffic is crazy and the day-time weather is a punishment. But it is important to brave the heat if you want to see attractions like Bagh-e-Babur (Babur's final resting place), Darul Aman (I didn't see this one because restored), the Kabul museum, Murad Khani (this is where Old Kabul still exists in its ancient form), Chicken Street (the upscale market), and Bird Street (the old market with a lot of buzzing and birds). I didn't see the last one either.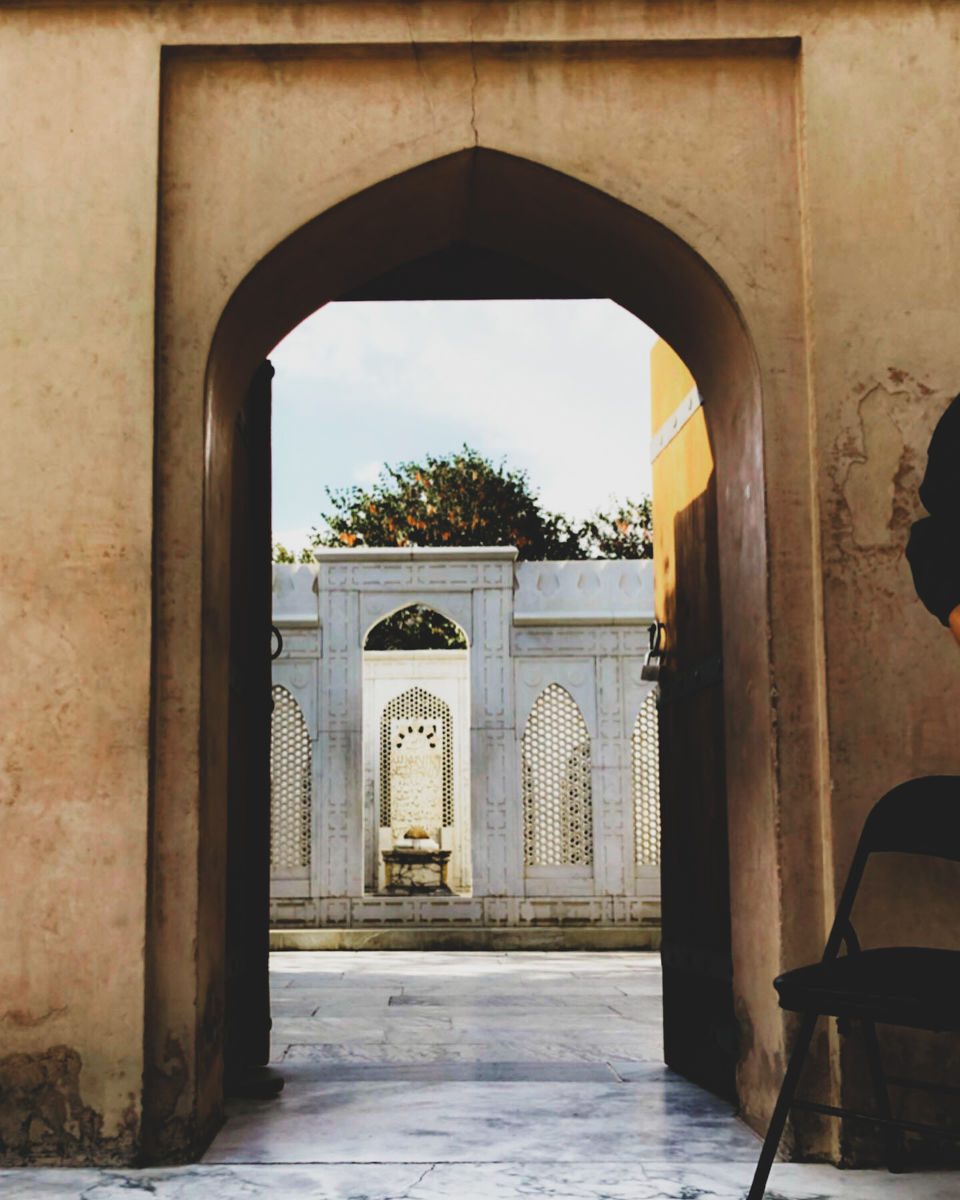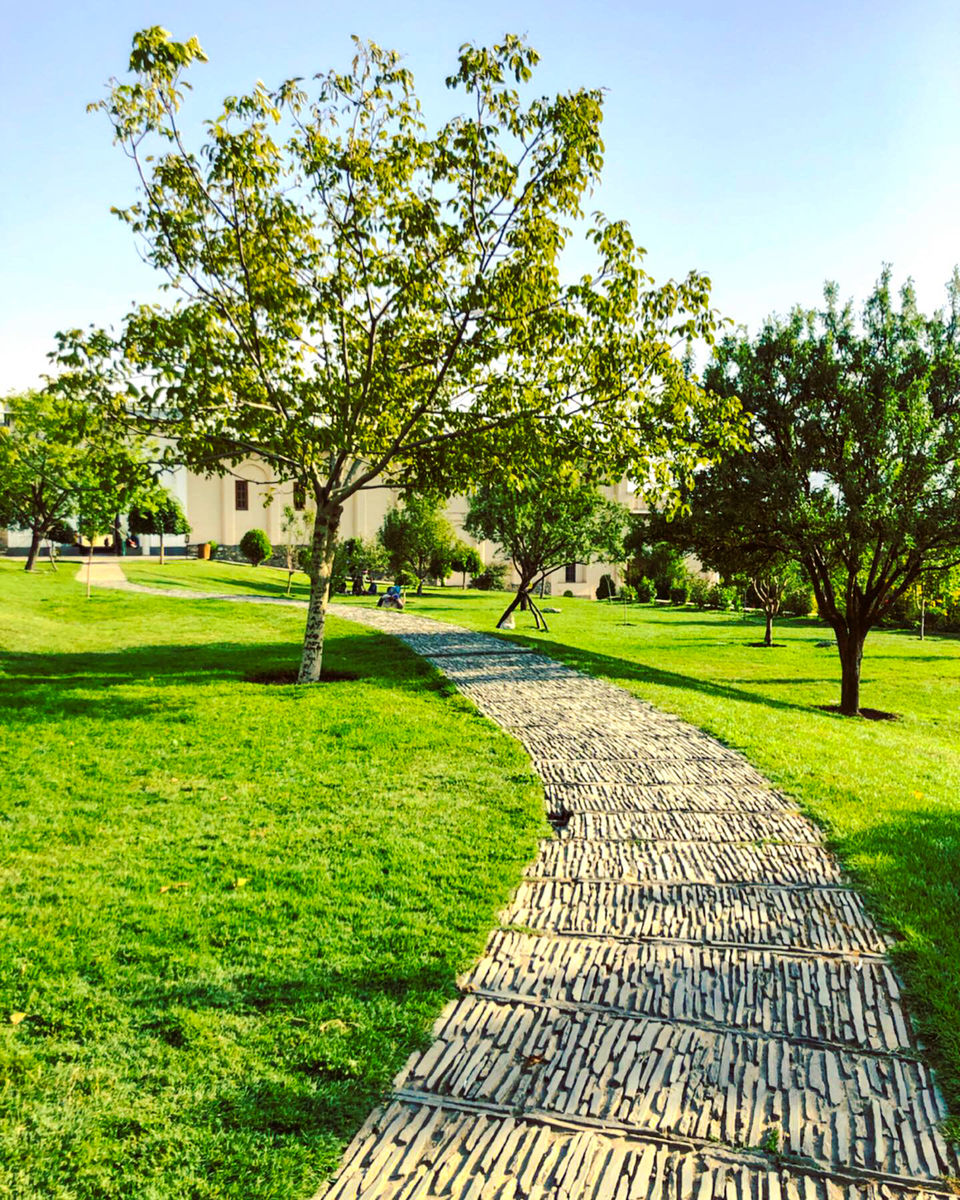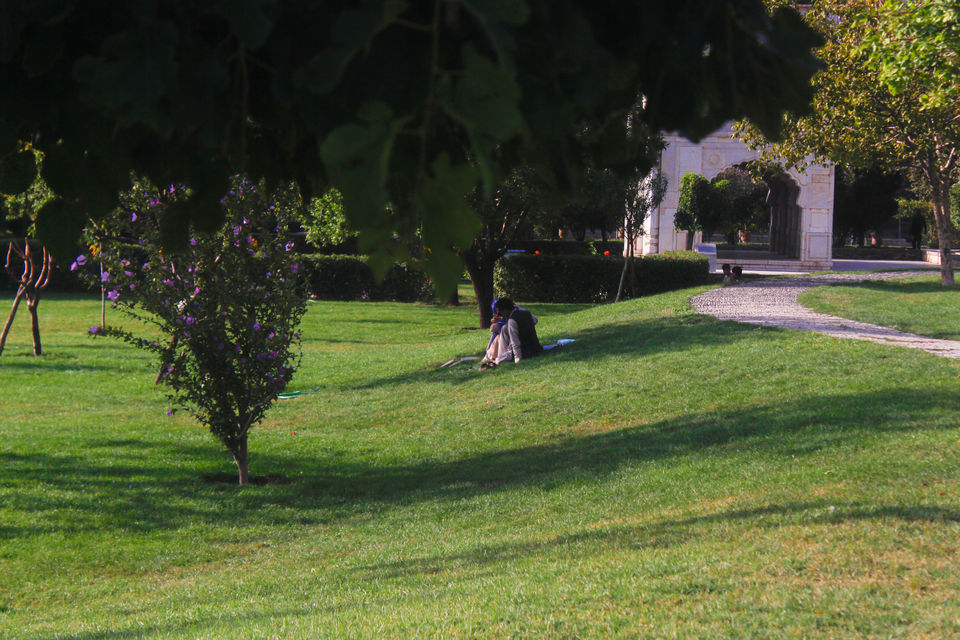 But nights! Oh, nights in Kabul were so my speed. It was my favorite time of the day when multicolored houses lit up like a million fireflies. The roads are empty and the weather is cool. I just loved our after-dark drives on the streets of Kabul. It was so much fun to cruise at night, gazing at starlit homes that looked like dreams you can reach out and touch!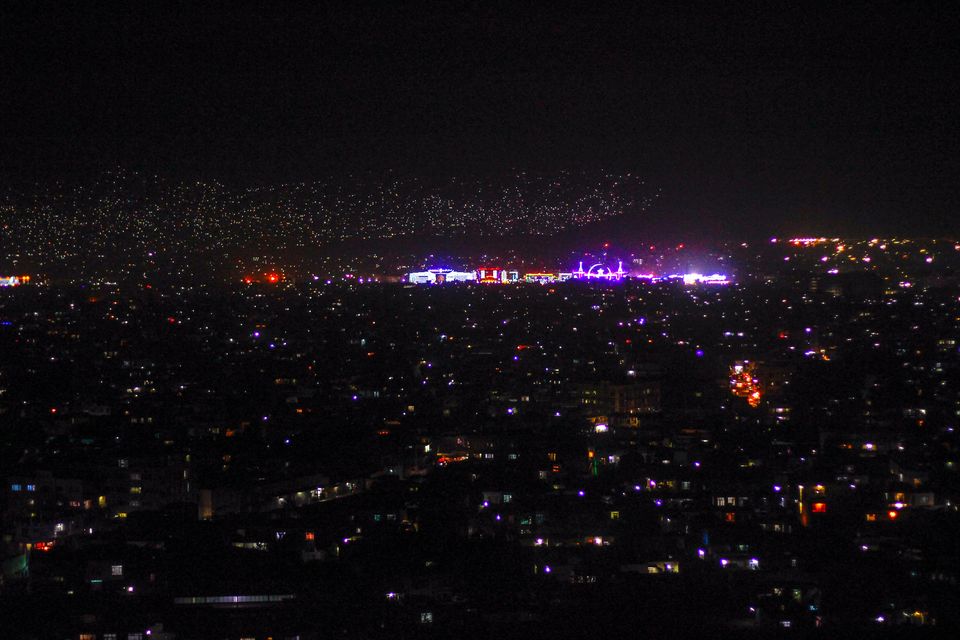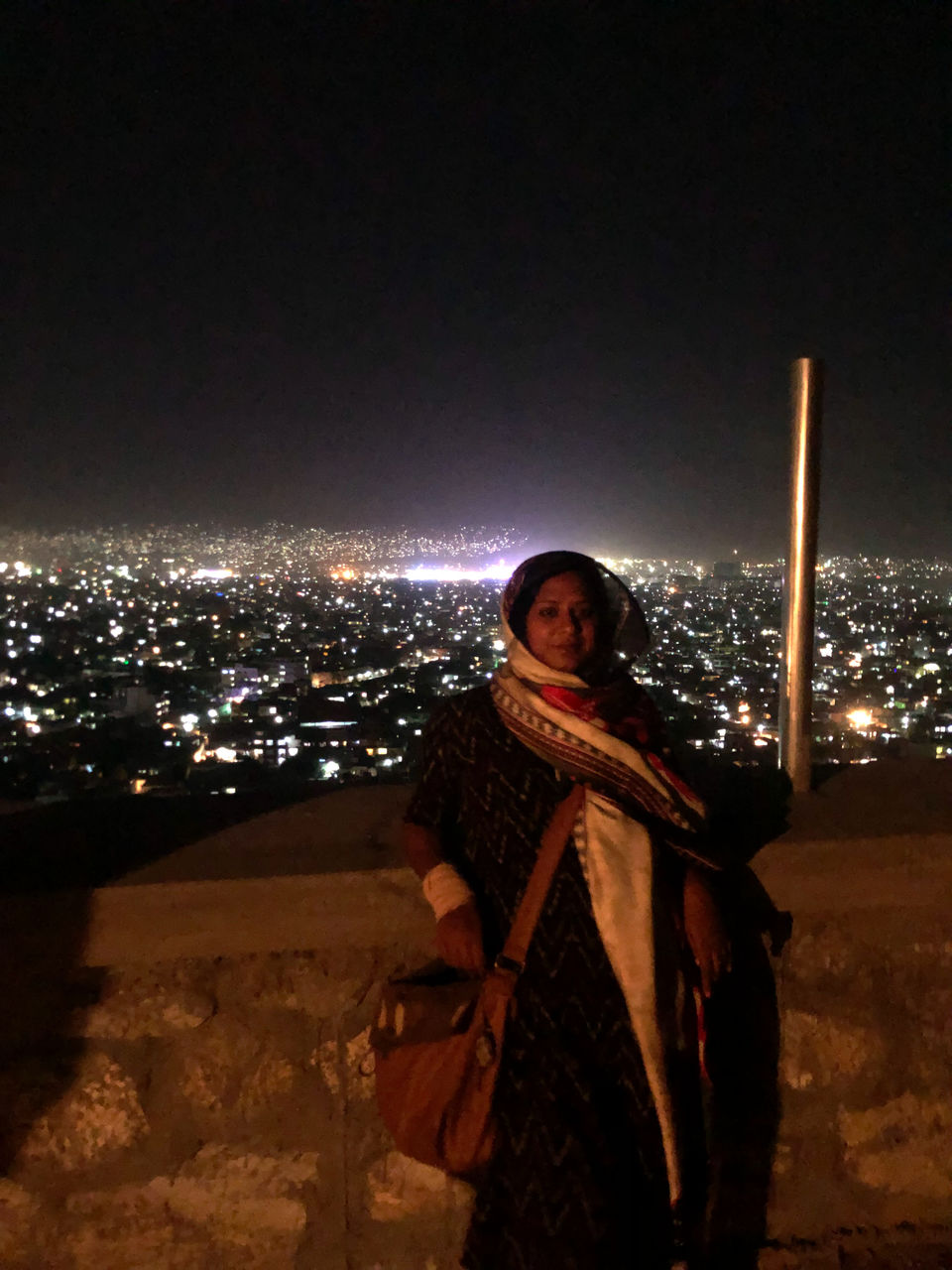 Another one of Kabul's wonders is Wazir Akbar Khan that gives you aerial views of the city. Imagine being surrounded by a gazillion lights that dance to their own tune, speckled around like a beautiful chaos.
Paghman - Kabul's Pangong Tso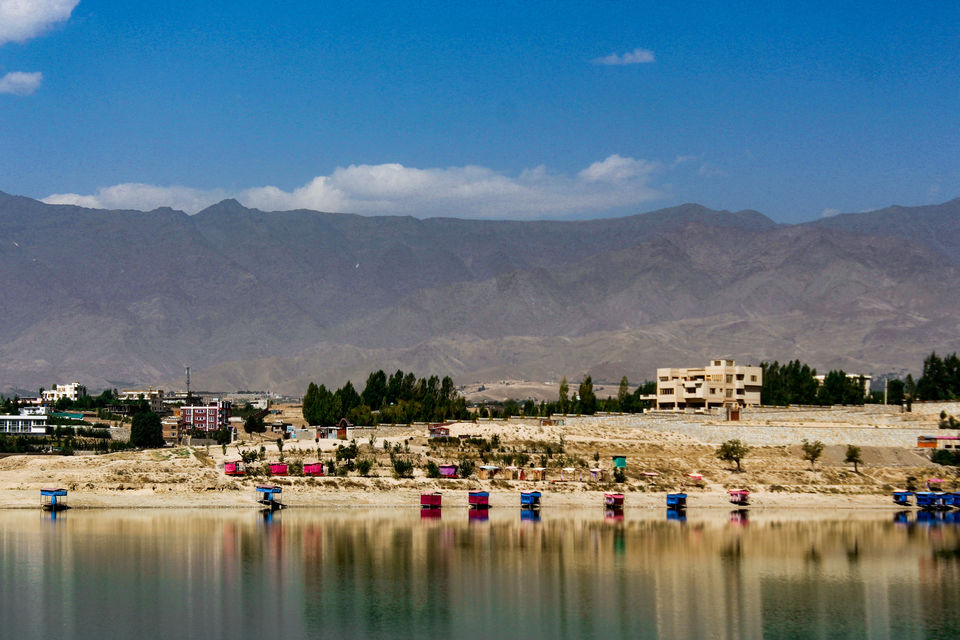 Very close to the city, perhaps a 30-minutes pleasant drive, will bring you to Paghman. We first drove up to the natural pools. These pools in Kabul are fed by glacial water that comes from Hindu Kush range. It looked so inviting in the stifling summer heat. But of course I had to hold myself back and could only dip my feet in the cold water while he took a long leisurely swim!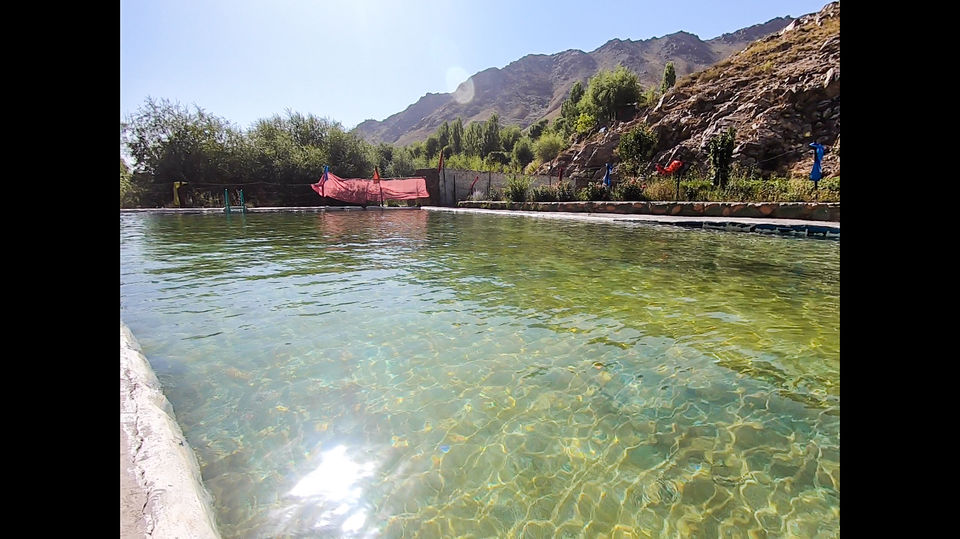 We drove to Qargah Lake from here that looked suspiciously like Pangong Tso in Ladakh. Its funny how Kabul barely receives tourists and still have some of the best spots to chill. We sat at Spoghmai restaurant that gave more than sufficient views of the lake with incredibly substandard food. I looked into the turquoise blue water, hungover from last night's rum, and thanked my stars that I took the leap of faith!
But what about the food?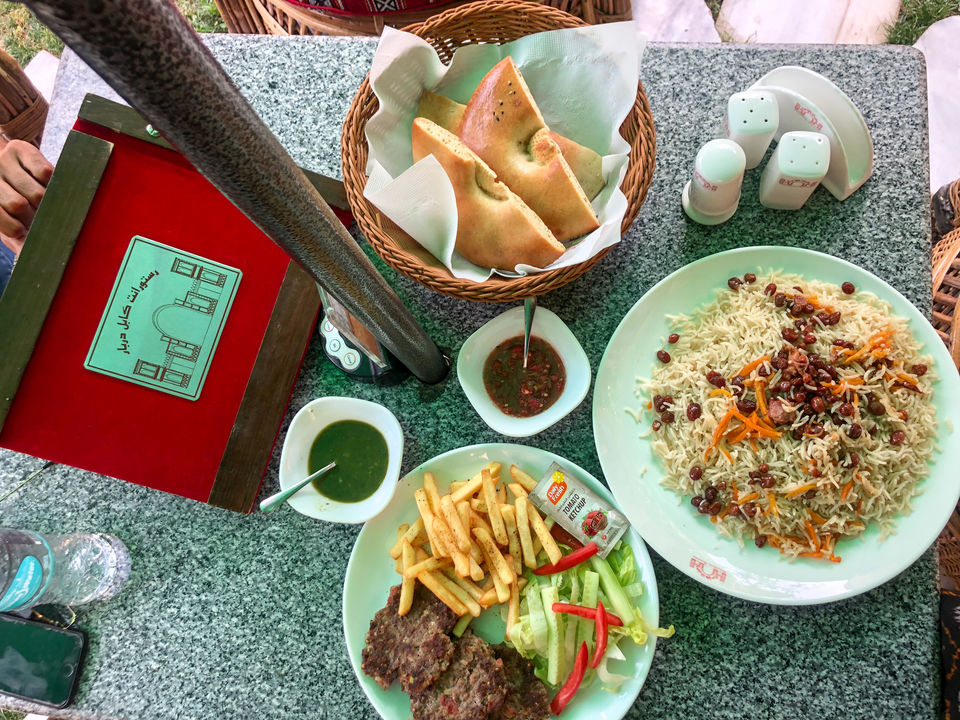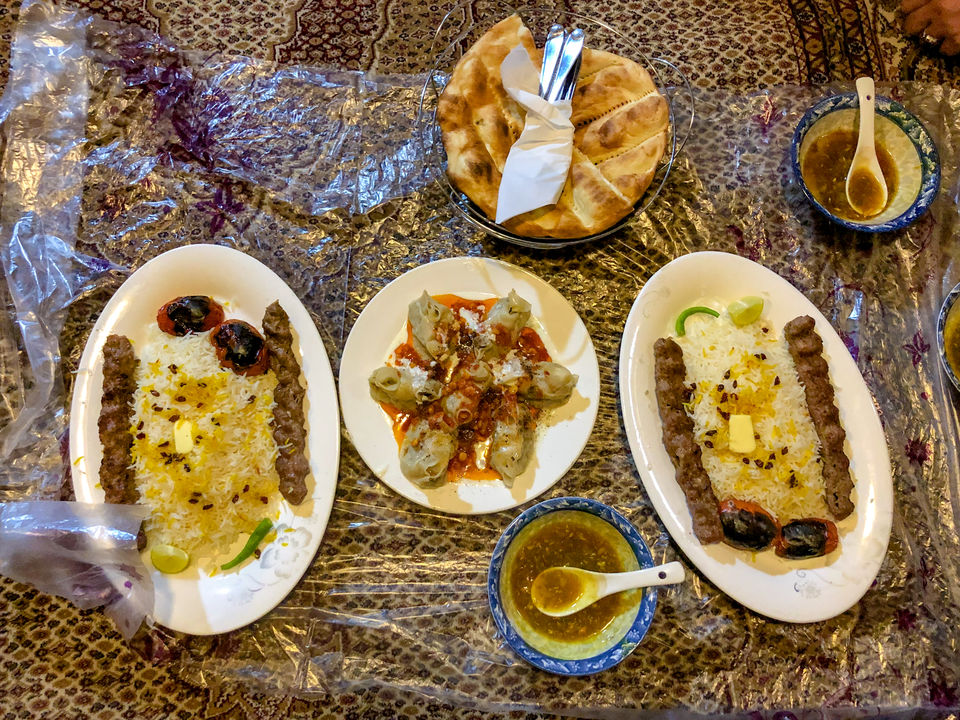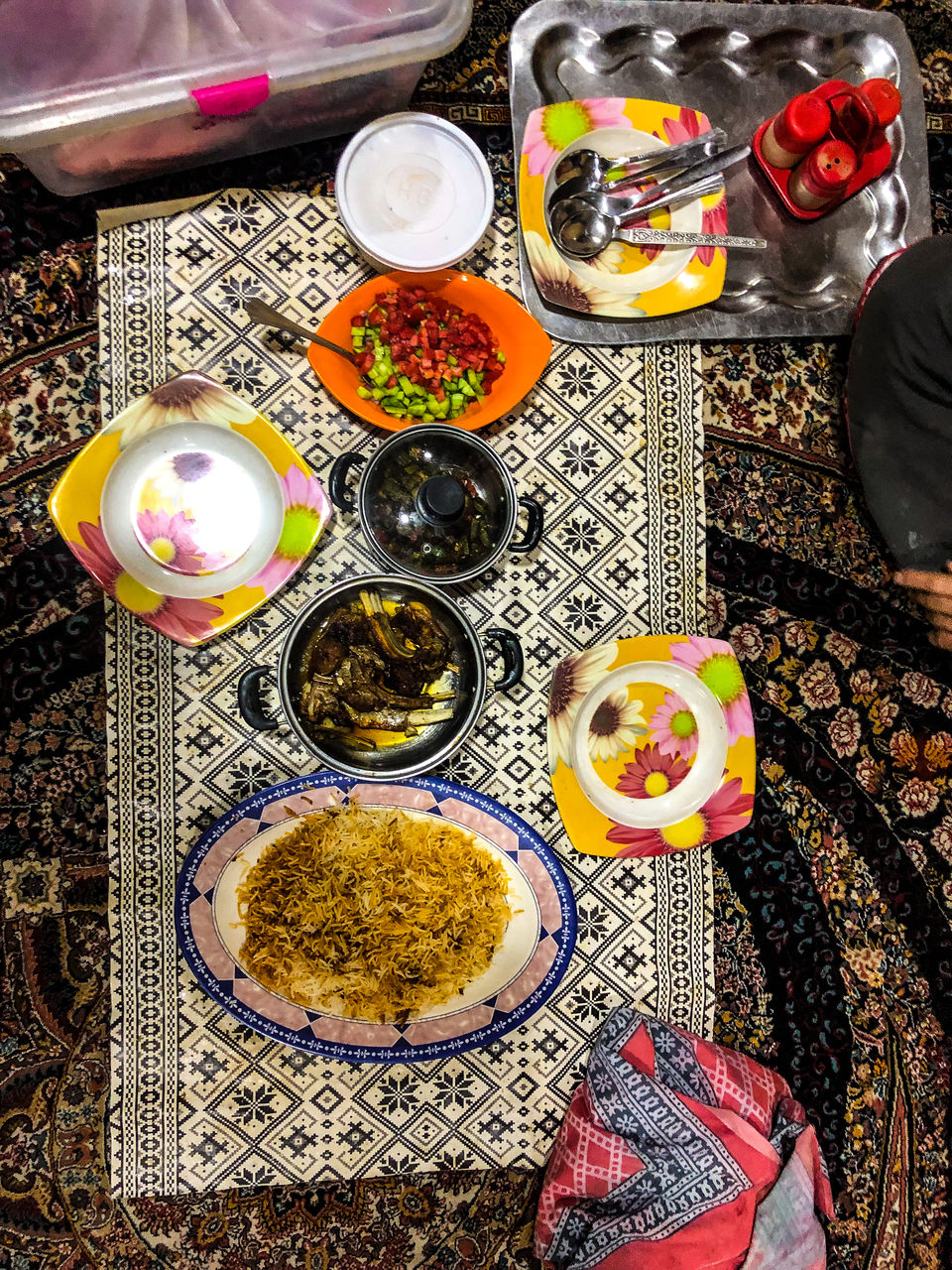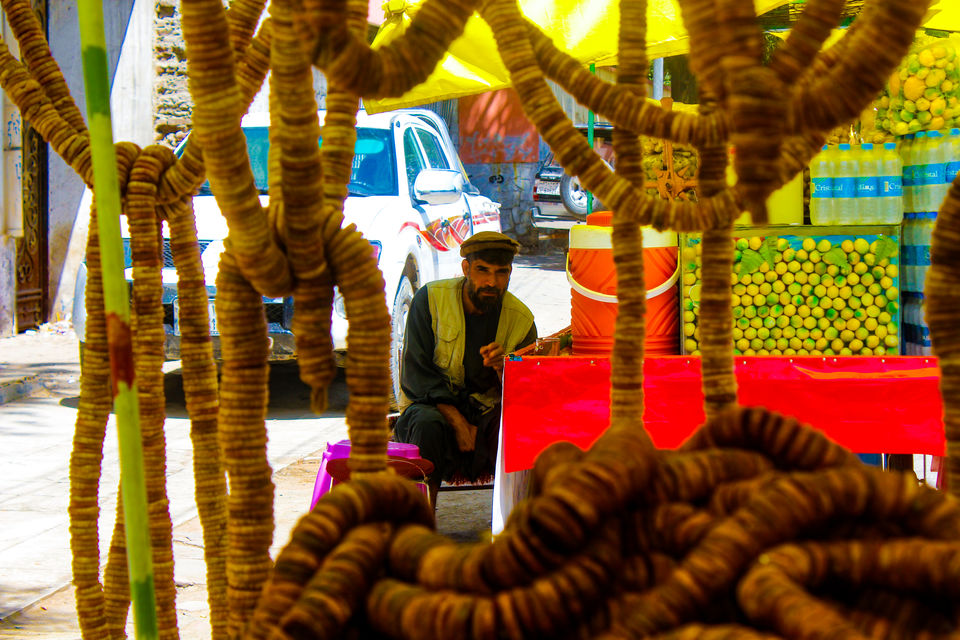 The food in Afghanistan is a stuff of dreams. But as much as I loved the food, I absolutely enjoyed the restaurants and the ambiance in general. The Sufi café's evening filled with rabab and sheesha, Bukhara's Mughlai delicacies and the Kabuli pulao with kebabs left an indelible mark on my palate. I can't think about the food and not salivate! But most of all, I LOVED their produce, it was so fucking amazing. Look at their fruits!!! All bursting at the seams.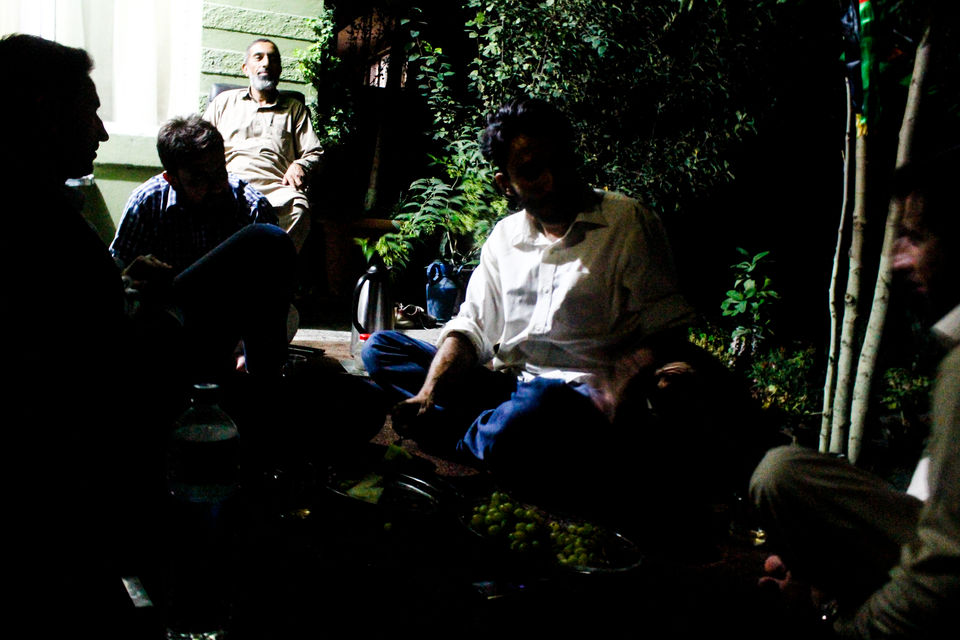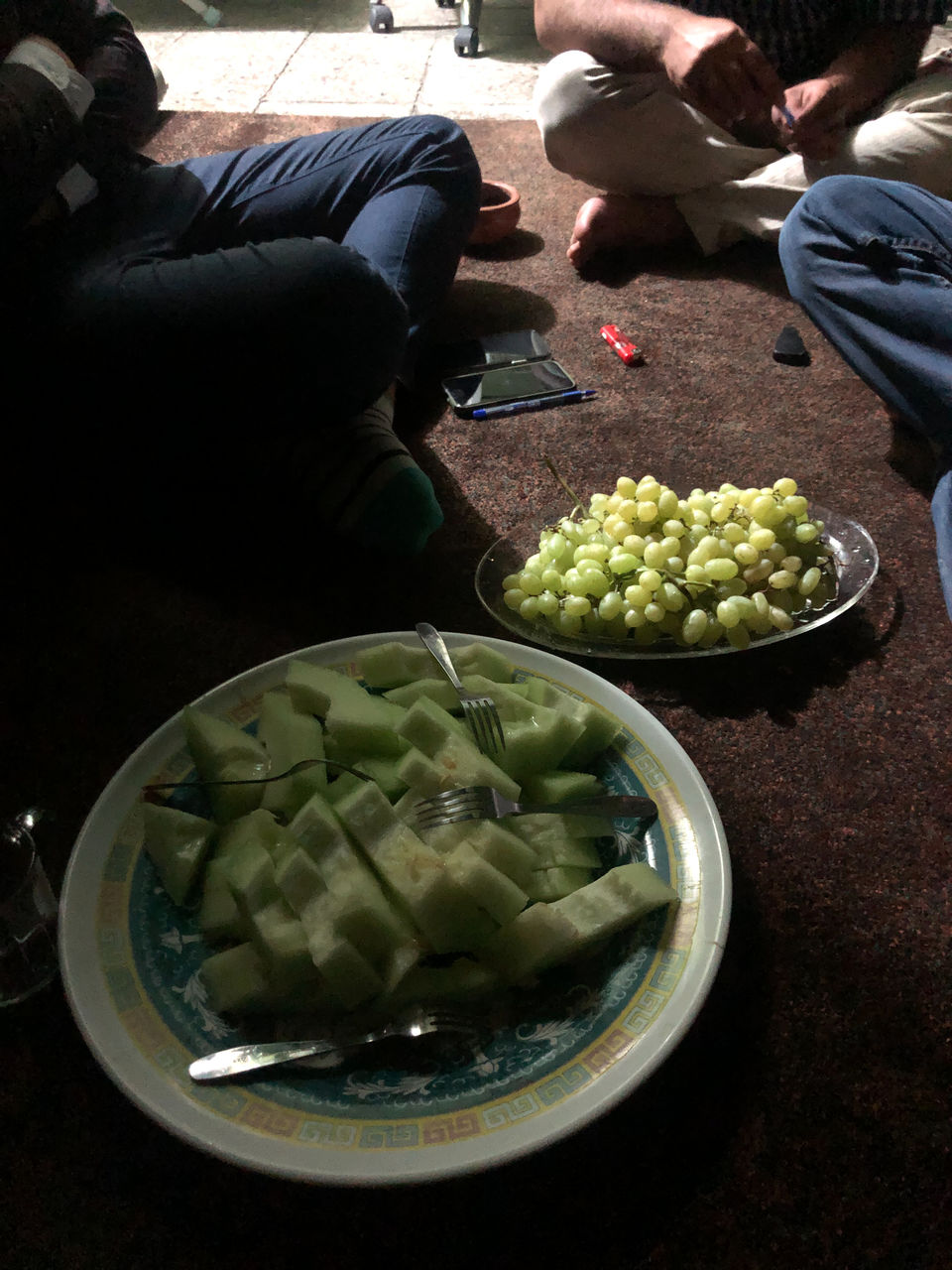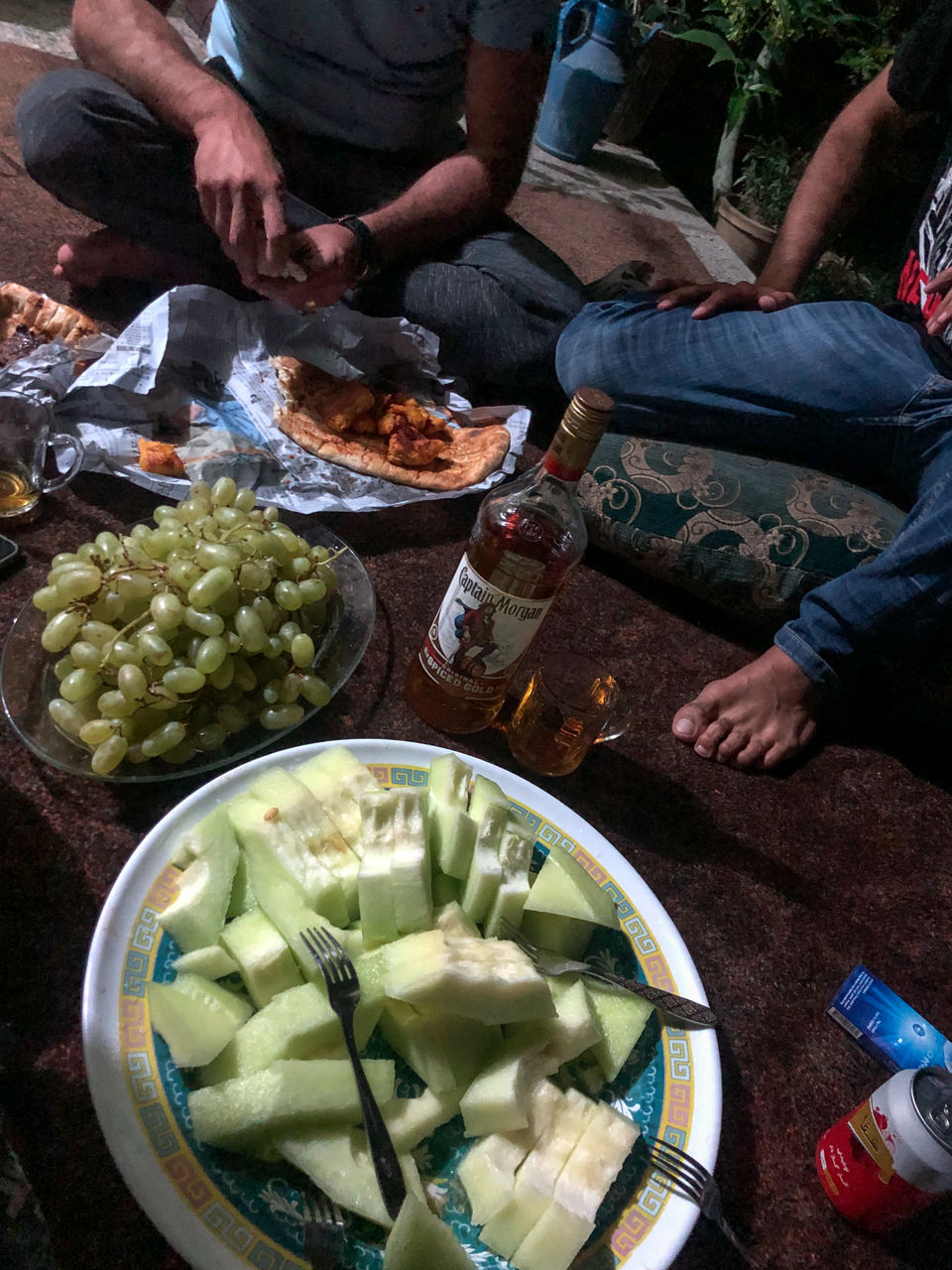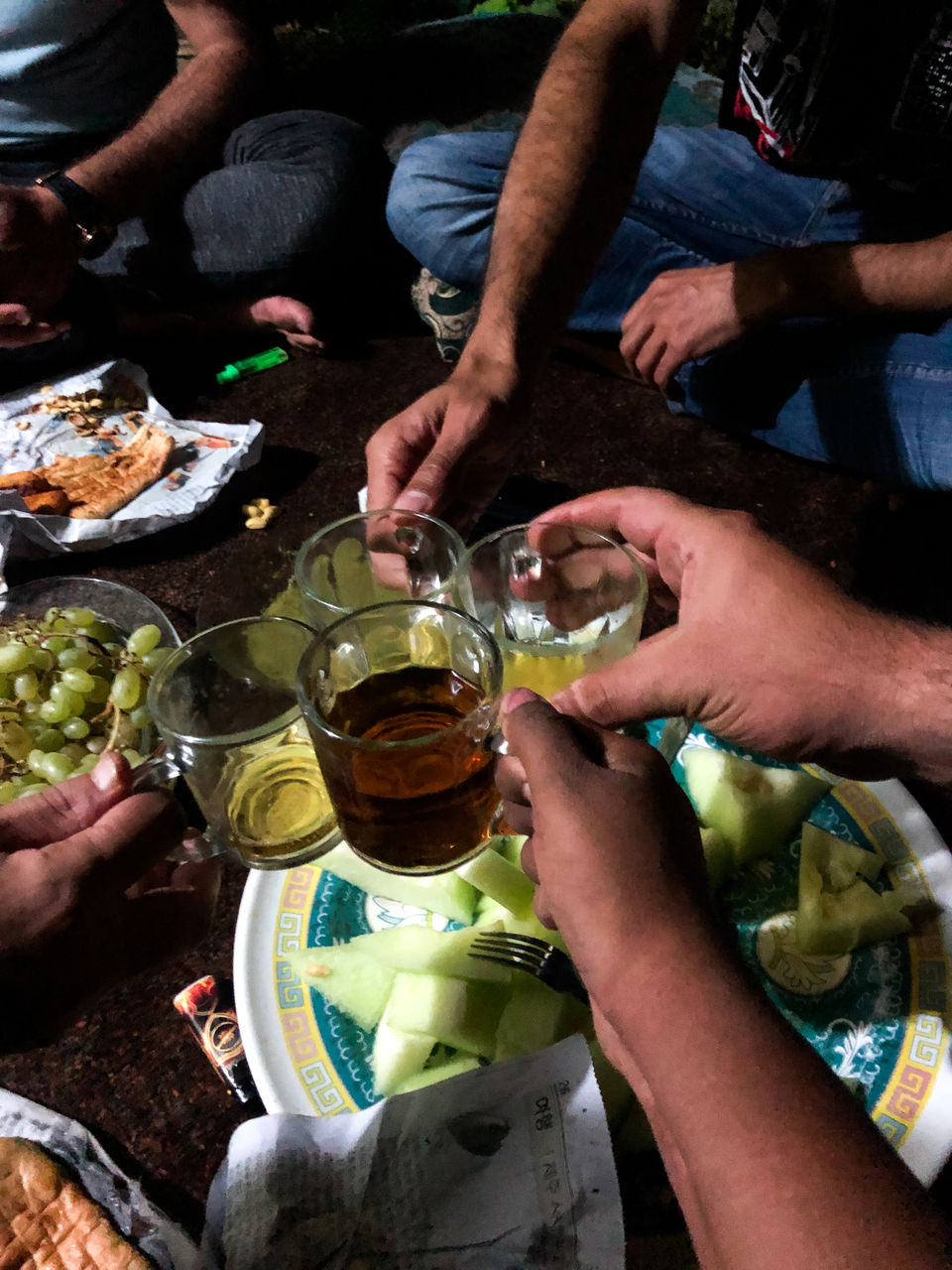 I absolutely recommend their dry fruits, the Afghani chai that we drank cups and cups of, and shiriakh – a local gelato like ice-cream made from milk only!
If you want, I'll do a separate blog about food in Afghanistan. Just tell me in comments if you want to know about all the awesome restaurants I explored in Kabul and beyond.
Ok, now to the important part – The Risks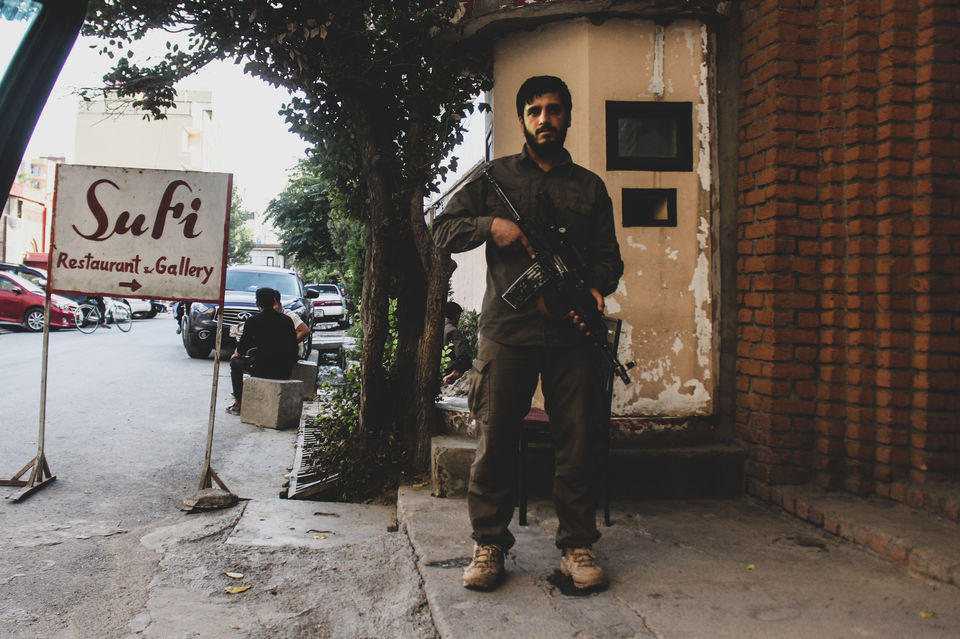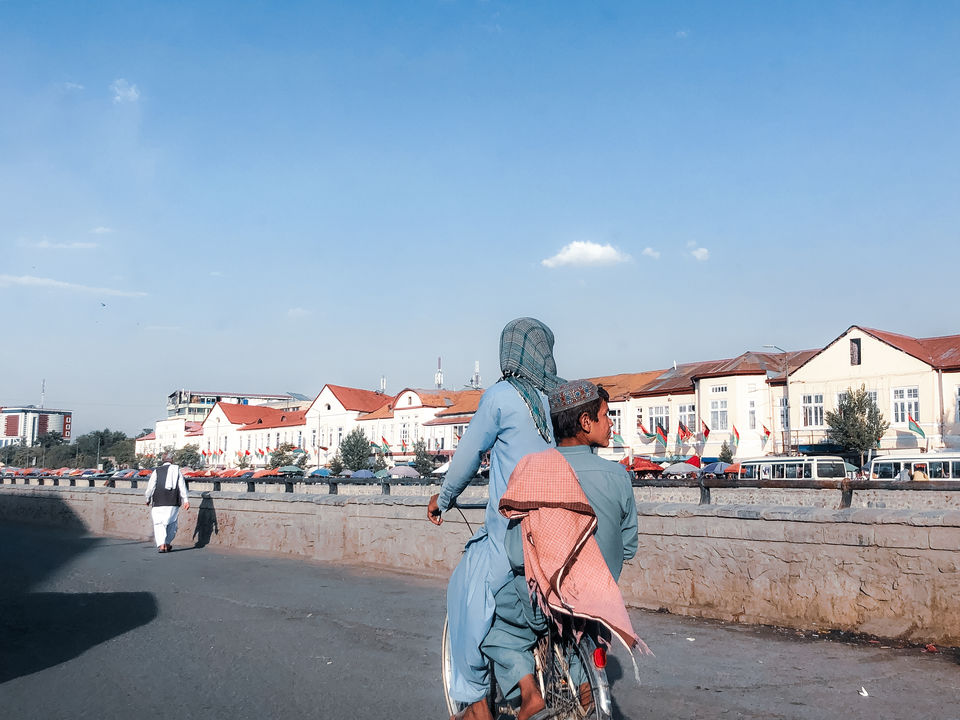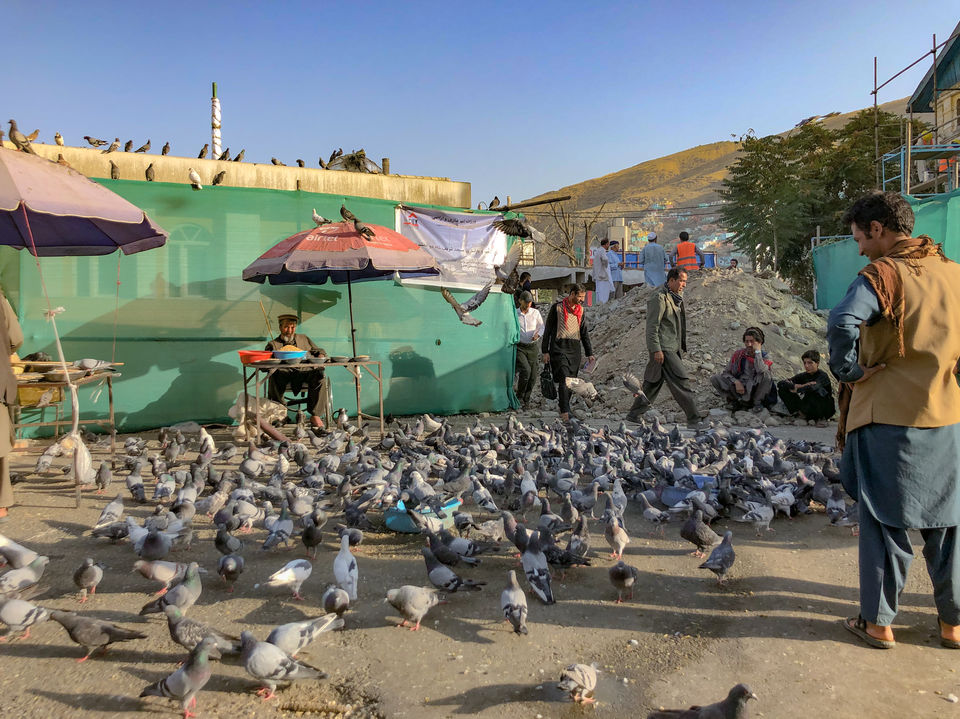 Unlike Kashmir where the risk is mostly perceived, in Afghanistan that shit is real. You never know what happens and when. I usually make my own rules while traveling, pushing my limits as I go. But here? Here I played by the rules. I was always conscious of not attracting any attention but always ended up creating a lot of excitement around me.
The one time it happened was outside a school where I wanted to get a photo with the school boys and the numbers suddenly swelled up from 5-6 to about 20. Before I knew it, they crowded me and started jeering at me in their language. I walked away from the commotion but they followed me, surrounded my cab, and started pounding at it. These boys went from cute as hell to scary as fuck in a heartbeat!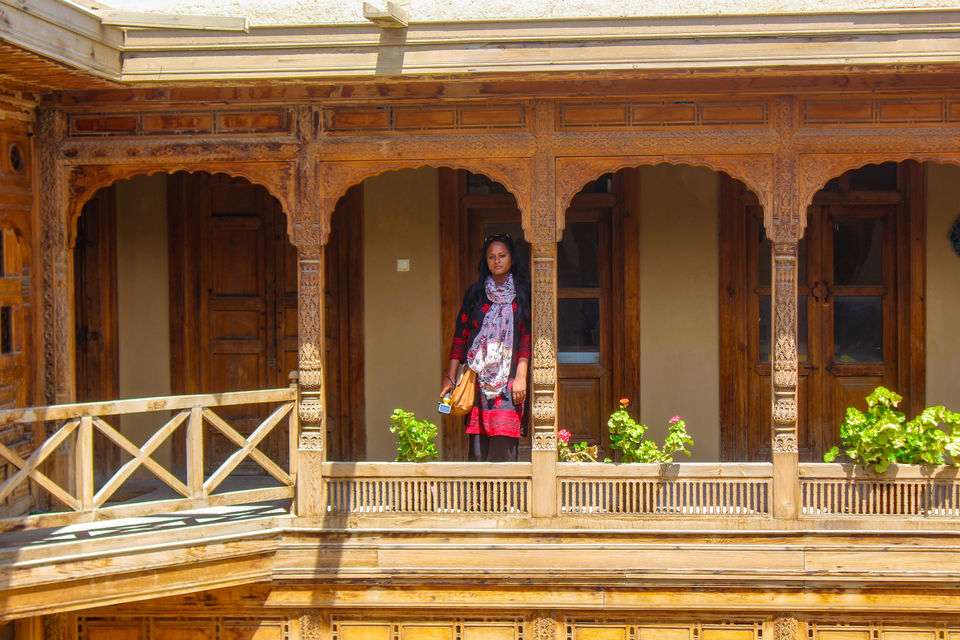 The same day, I was in Murad Khani, the old part of the city known for its sizeable Hazara community. They are the most targeted communities by the Taliban so naturally they are very touchy about who enters the area. There had been a suicide bomber attack few months ago that made them all the more cautious.
At the checkpoint to enter the street, the women started chatting me up, asking me if I am from India or Pakistan. I smiled and told them I am an Indian. One of them saw a camera in my bag and went bat shit crazy. She started yelling at me and I got so scared that they will take my camera away or worse, break it. Thankfully, a local I was travelling with intervened and somehow managed to control the situation. We had to leave from the area as they didn't allow me to enter the place anymore.
The risks in Kabul and anywhere outside are unpredictable. Thing can go very wrong very quickly. You could be kidnapped, get stuck in an ambush or be in the middle of a bomb blast. What makes it scary is that you can never predict or prepare for these dangers. The only way to avoid this risk is to not go to that country at all! :D
Is it safe?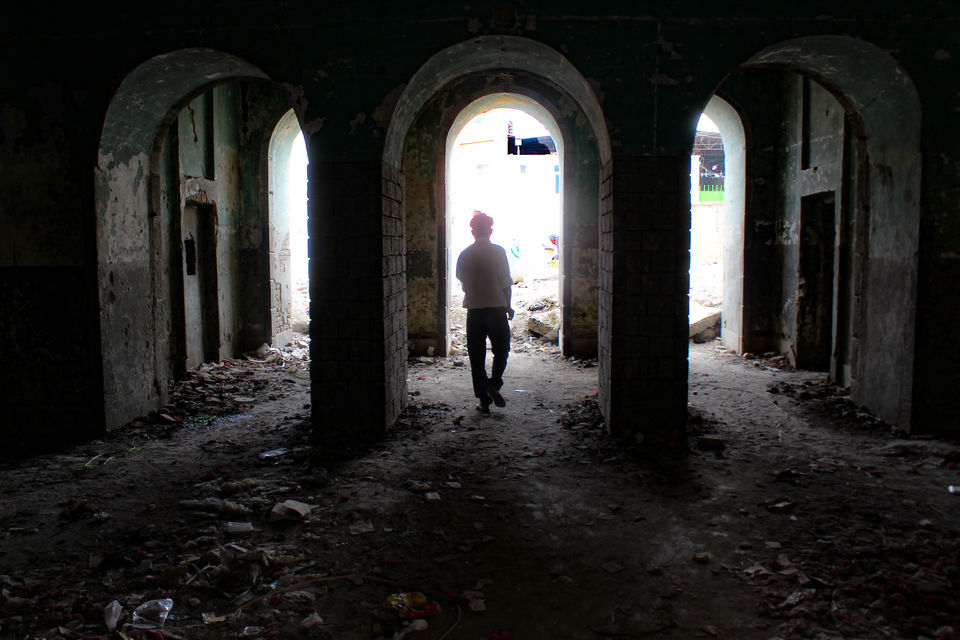 The fact that you ask this question tells me that you don't read the papers that often! Just kidding, of course it is not safe. The whole world says it. But is it really as dangerous as they portray it to be? I wish I could answer that for you. Luckily, while I was there, nothing dreadful happened. However, between then and now, the Taliban-US peace deal is off the table and three attacks have already shaken Kabul to the core. One happened right before I was to leave.
So I would recommend you to read this blog very objectively and calculate your own risks. I will not advise anyone to walk in my footsteps. But if you still want to do it and need any help from me, you know where to find me!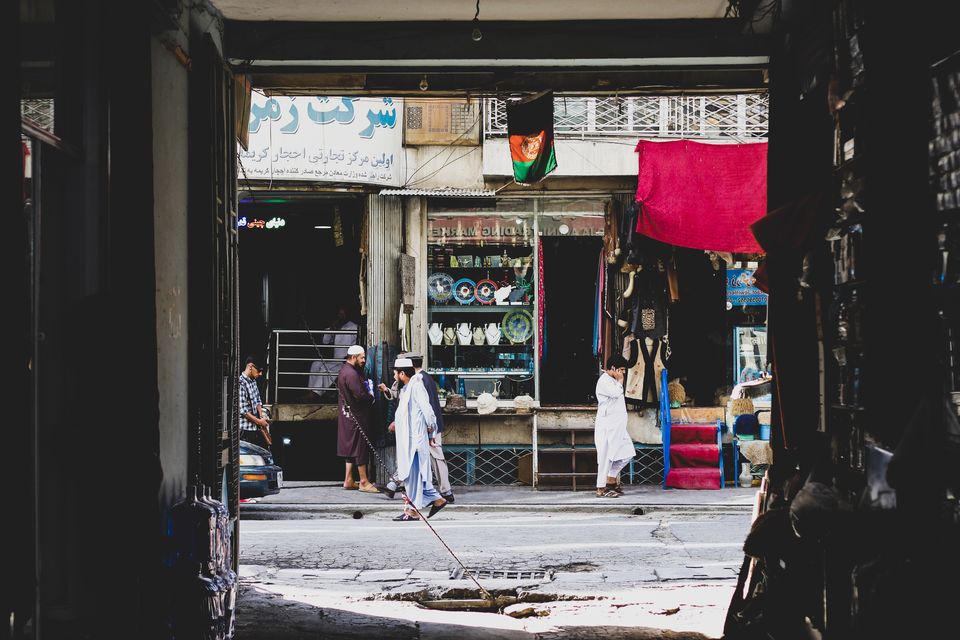 Afghanis love Indians and really go above and beyond to make you feel welcomed. I found strange parallels between them and Kashmir so was instantly at home within the first few hours.
Some other important things:
1. You can take alcohol into the country as a foreigner (2 bottles that too from duty free shop at the airport)
2. Women always have to cover their heads and in some places, face too.
3. The weather during the day is brutal. Carry good sunblock cream. It is also dry so a good moisturizer is necessary.
4. The road travel between cities is a complete no-no. Some crazy ones risk it. Please do proper due diligence before you embark on that adventure. Ambush and landmines are real risks and highly unpredictable. Intercity travel is safest by air.
5. Women solo travel is completely unheard of. Women have to stay in the background, within the company of men to be left alone. I never once ventured out on my own.
6. If you are booking from India, I would recommend Kam Air. Spicejet had terrible service and Air India, don't even get me started! *rolls eyes*
7. By Afghan standards, the safest places to visit include Herat, Kabul, Mazar-e-Sharief, and Bamiyan.
I am sure this 2000-word blog doesn't even make the cut! You still have a head full of questions about traveling to Afghanistan. Don't worry about it and drop me a line. I will be more than happy to answer them all!