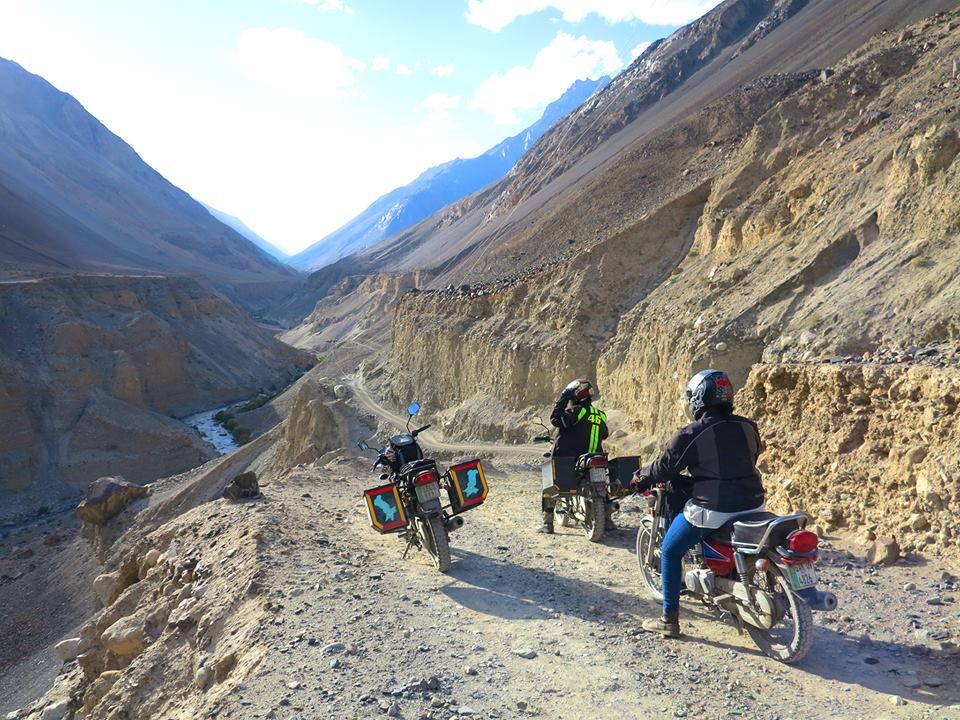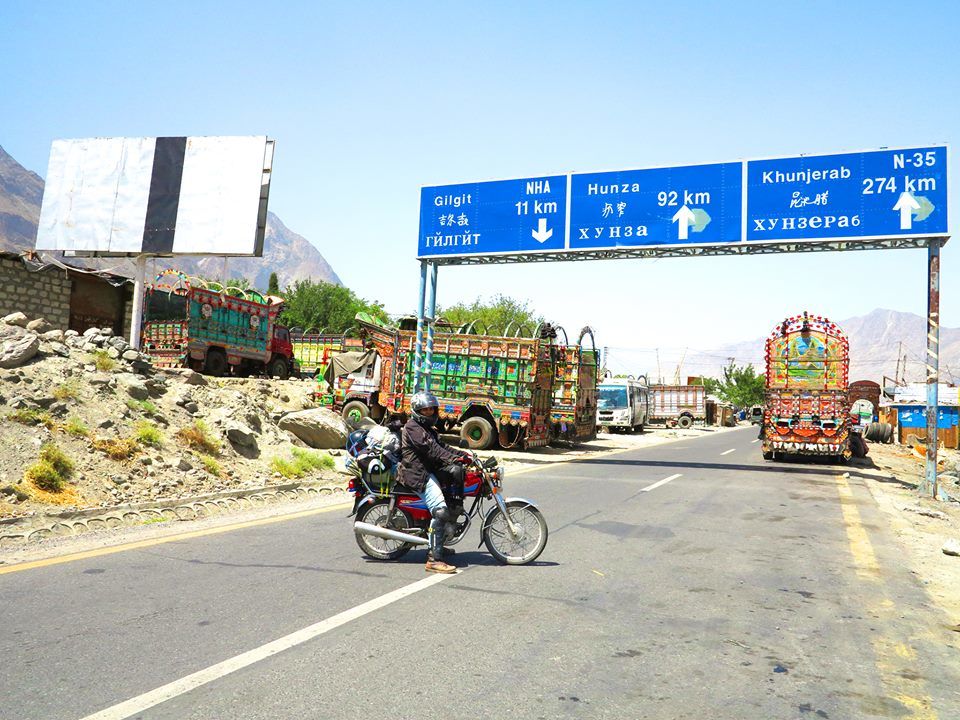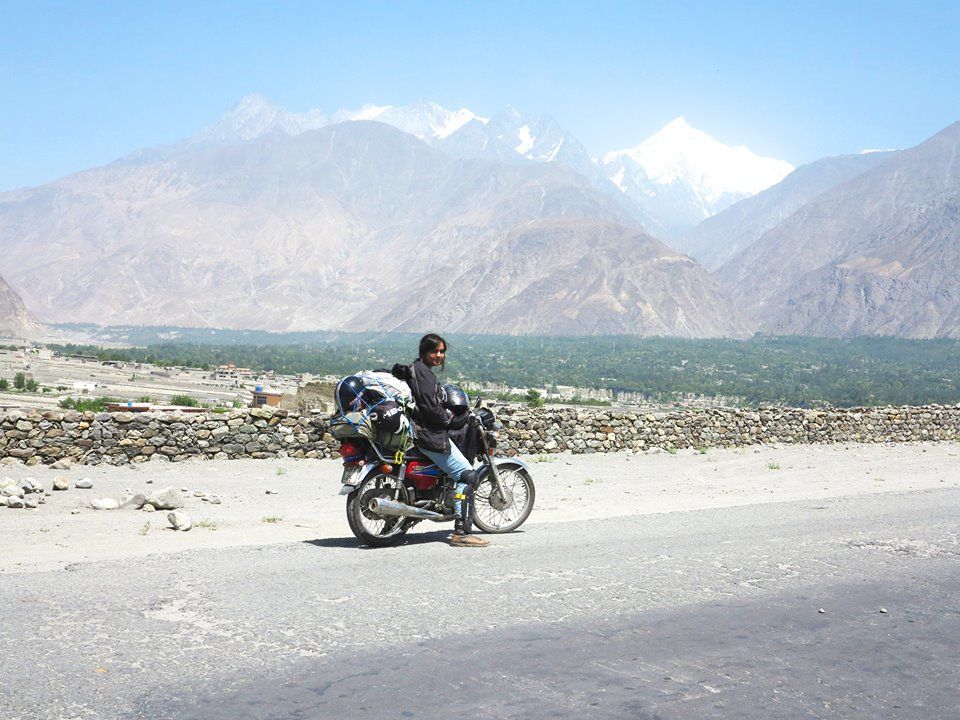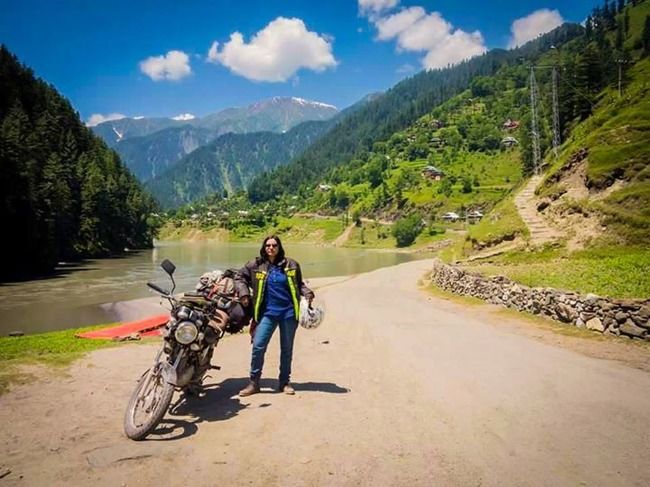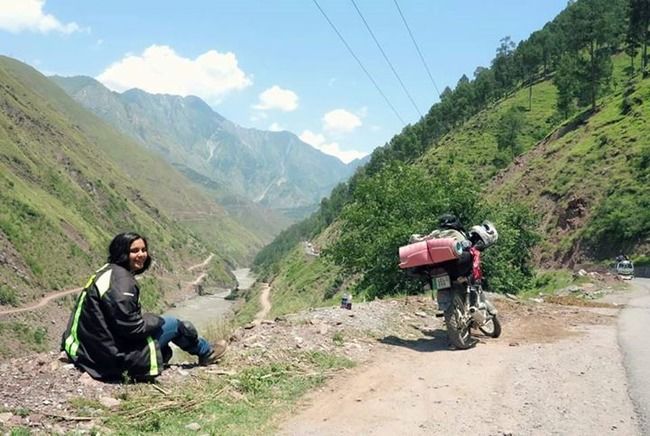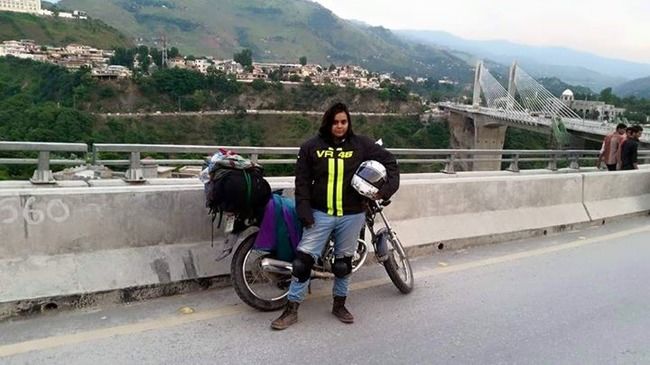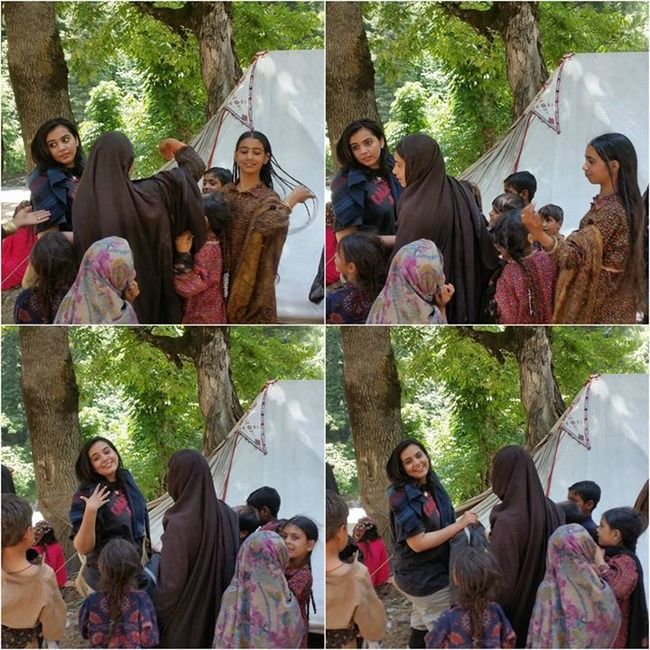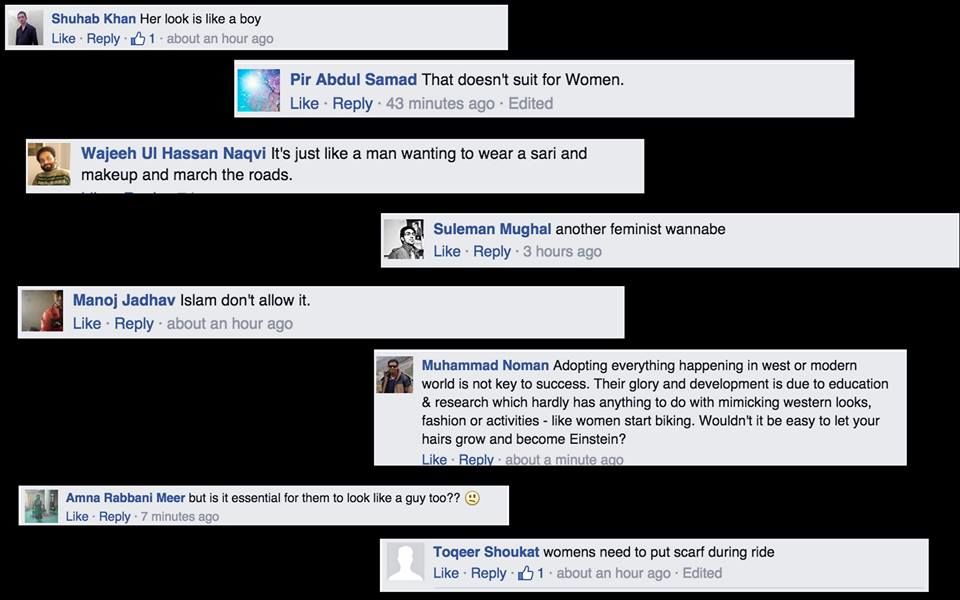 In a country like Pakistan, where changes from social norms & standards are generally considered a taboo, Zenith Irfan a 20-year-old girl is defying societal boundaries. What kind of passion she was carrying is incredible. Nobody have any idea how much support she had and what kind of mental fitness she carried.
Writing about travelling is easy task but describing about each and every aspects of it are toughest job. It is like describing & telling your pure love to your partner in the limited words, showing to world how much you love your partner.
In the same case, we could write about micro things, journeys and experiences during travel but not in the exact manner and reality, which can't be described. Now this blog is trying to written is all about one person- Zenith Irfan,
Zenith Irfan ride from #Lahore to #kashmir with enormous passion, confidence and a bike. She inspired by the dream of her deceased father who "wanted to travel the world on a bike", Zenith completed a six-day ride from Lahore to Kashmir. What made her travels even more interesting is her choice of vehicle: a motorcycle. #MILESTOGO team salute to her for her passion.
Undergoing a journey like this will be a big deal in India too specially for female, but it is an even bigger deal in conservative Pakistan where a woman travelling alone is really a taboo. India also have a solo rider named #Roshni sharma who is the first female K2K (Kanyakumari to kashmir) solo rider. She also got many obstacles while riding on bike. #Zenith irfan did it in pakistan, which completely change the meaning of riding motorcycle. Ride is all about passion and both the girls proved it well. I am also a rider, so i could realize what kind of roads, obstacles, people and theories we faces, but being a female rider, story have changed automatically which comes to end with one point that is SAFETY. that's why Zenith broke the tendency of the Orthodox-es. You can see a picture in this blog which you may realize what type of Support people gave to her.
Zenith started her six-day journey from Lahore on June 14, 2015 and completed it on June 20, 2015. On her return, Zenith documented her journey in a personal photo blog on Facebook.
Zenith told that " "My father wanted to travel the world on a bike. I was 10-months-old when I lost him and at a very tender age I understood that "some things just don't last forever. I guess it's the whole emotional roller coaster that ignited the inner biker girl. I was 12 when I first rode one. All I could remember saying was "How do you stop this? How do you stop this?" With a twist of the throttle, the shift of the gear, I went to places carrying my father's legacy."
The brave heart girl also mentioned that she did not face any resistance when she decided to make this journey. "My mother is a very liberal woman. In fact, she was the one who motivated and pushed me to ride a motorcycle," she told Daily Pakistan in an interview. Unleashing the biker girl in her, the voyage has helped her connect to nature and even revived her spiritual senses. Her lifestyle on the road includes a lot of camping, meeting the locals and playing with kids. What's more, she even made it to Humans of Pakistan and shared her inspiring story with the nation.
Some important lines which Zenith shared with us -
"It's not easy to travel. You have to close a billion doors to conquer and experience one moment in your lifetime. A sense of numbness may still surround you. All the risks you never took, all the destinations that you never bought a ticket too.
You choose to stay here, you choose to not close those billion doors and in that moment, you reside all the fantasies that you wished you could have lived for a second inside your head.
It'll never end. No matter how much you travel, how much you explore, there will be always some place that you wished you could have gone. — in Gilgit-Baltistan."
When you reach a destination, you feel the inertia getting through you. You sit there waiting for the sense of accomplishment to hover over your existence. But with that sense comes another emotion - "Dès Vu: The Awareness That This Will Become A Memory"
One day you'll look back at a picture, and it'll mean something entirely different. Maybe you'll cringe and laugh, or drown yourself in a wallow of nostalgia. Maybe you'll want to change it - yourself. You try to sense ahead of time, looking for clues, as if you were walking through a pathway of memories, feeling for all the world like a time traveller.
You try to read other people's faces, each frowning & fretting for the day's concern, yet they don't know that it is already out of their hands. That it just doesn't have to be this way, it just sort of happened. You're already a time traveller, leeping into the future with tiny steps - take one last look and say goodbye for now for this will turn into a memory.
You're two people still separated with an ocean of time. Part of you bursting to talk about what you saw. Part of you longing to tell you what it all means.
Her story is perfect example of Women empowerment.Zenith proves that Female have equal rights, and they can do the anything if they will have passion about it.
"Passion doesn't ask for permissions or any set of the rules, passion is what gets your blood racing and can change a normal person into a achiever" - Ashutosh Shrivastava aka Aashu
---Ashutosh Shrivastava
+919893208331
for Informations & Bookings :
email us : Trips.milestogo@gmail.com
phone : +919893208331
Facebook : https://www.facebook.com/mtgfunoffroad/?ref=aymt_homepage_panel
Twitter : https://twitter.com/MTGtrips
website : https://mtgtrip.wordpress.com/