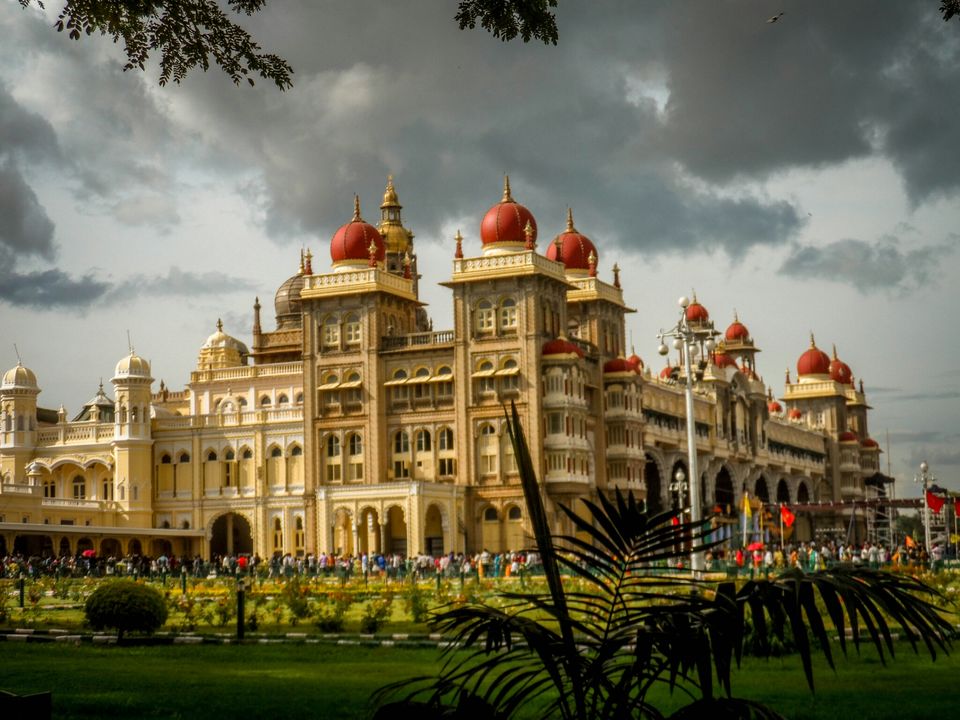 I was in deep sleep when my brother wake me up it was 2.30 am we have reached our destination Mysore station. Train was scheduled for 4.00 am but we are an hour early so our trip at started with a positive note. We checked in our hotel next day we are going to explore Mysore.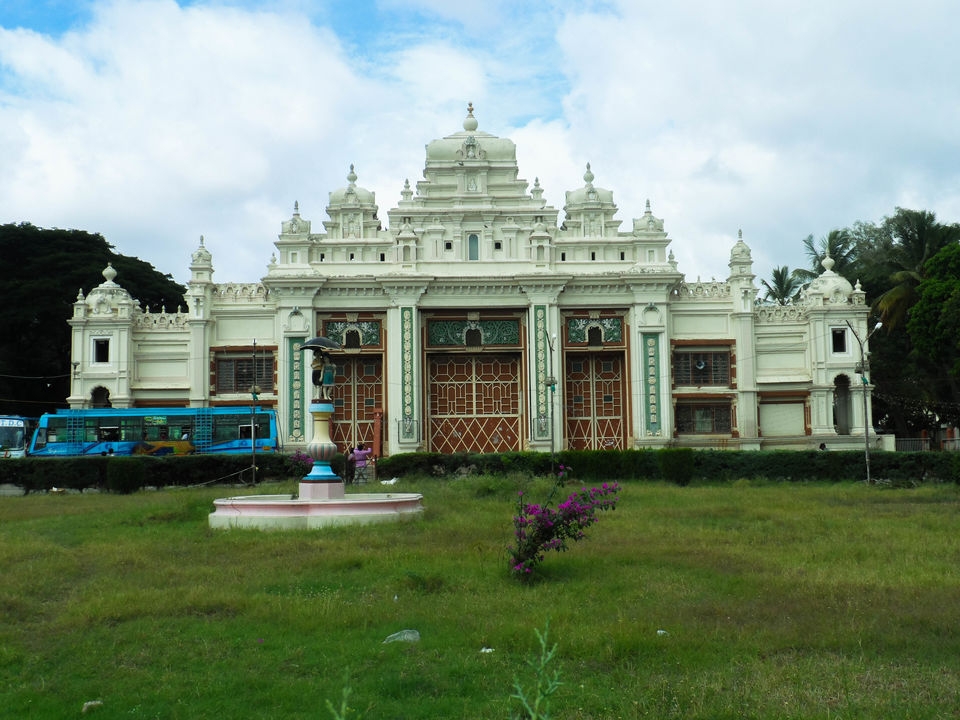 At 8 am sharp our car was waiting out side our hotel . Our first destination was Jagmohan art gallery. This gallery contain art work form some very famous artist including one from the legendary Raja Ravi Varma. If you are a art freak this is definitely your place. Out of all art work one catches my eyes the work called The Glow of Hope or Leady with a lamp . The ambience created by the painting in the room where it placed gives me a goose-bump. It's like I can send decade just stand there and watch the painting. It's a a beautiful place to start the journey.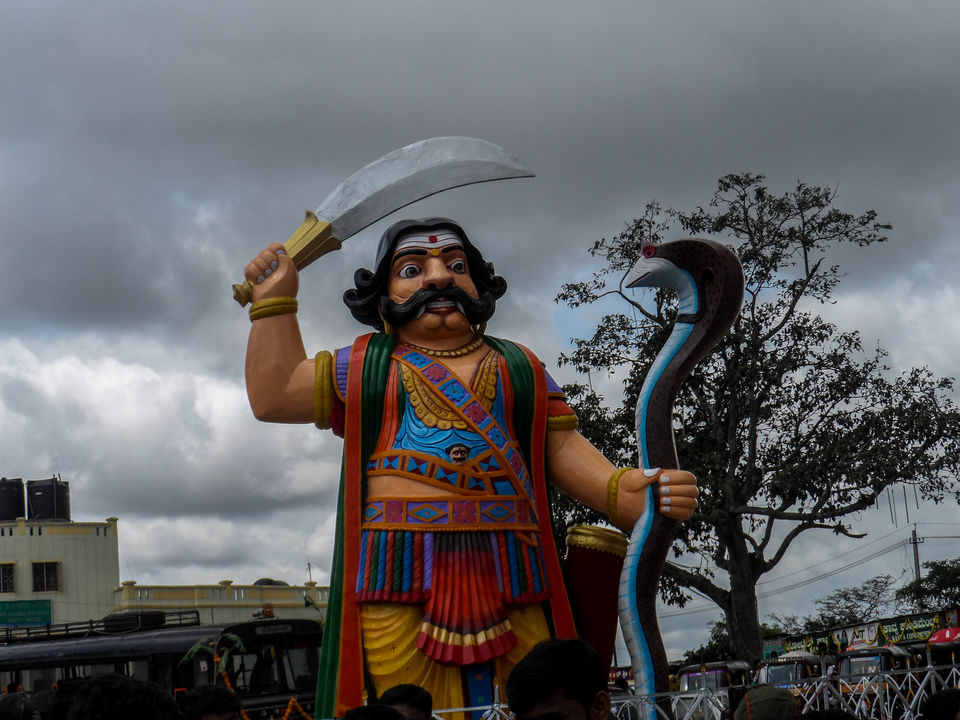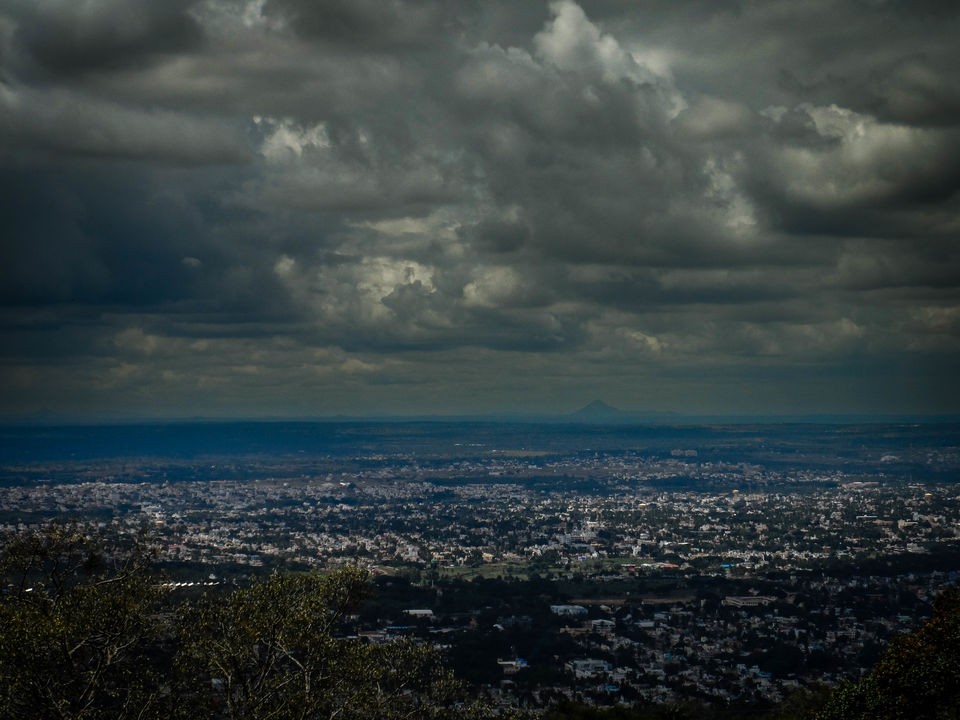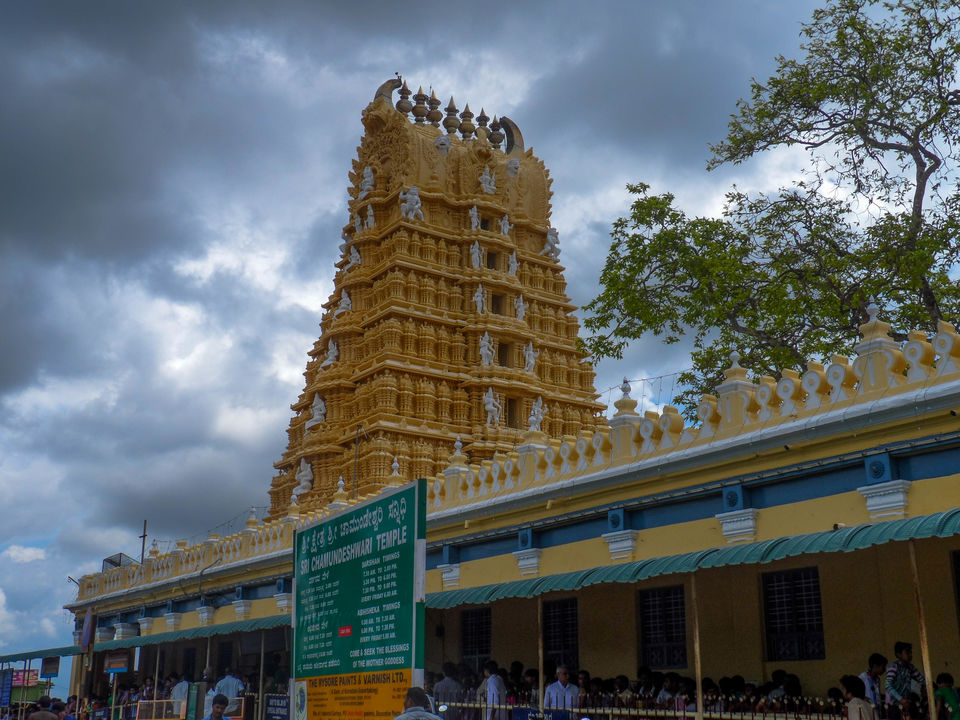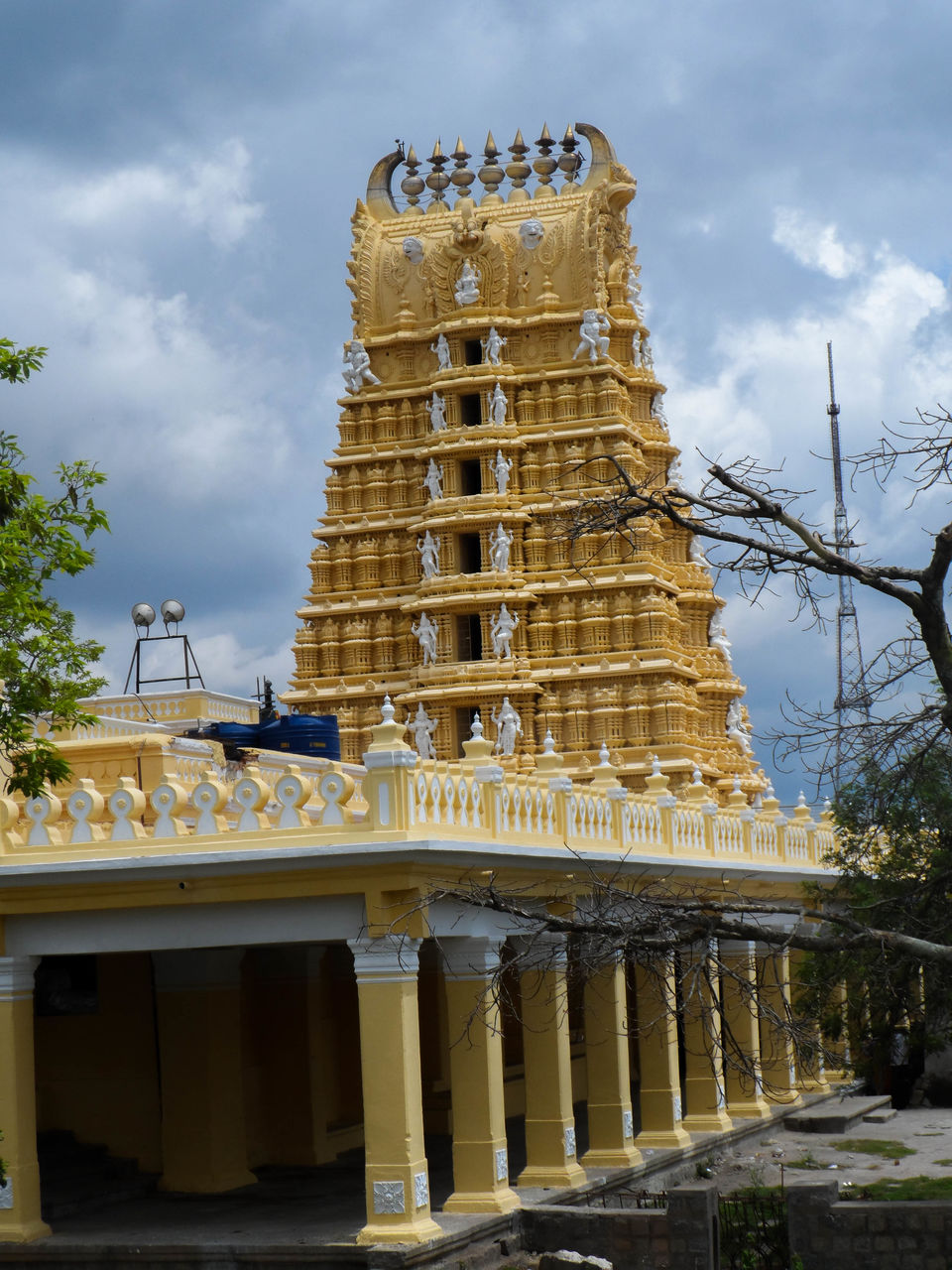 Our next stop was 13 km from Mysore a famous Durga mata trample called Chamunda Devi Mandir . Situated at top of Chamundi Hill this temples view point offer a bird eye view of Mysore city which is something you don't want to miss. The temple is also one of the Shakti pith, Satis hair dropped here . It's is Dussera time the pressure of devotees are at its peak and we have a shortage of time so could not offer puja to Devi ! perhaps some other time.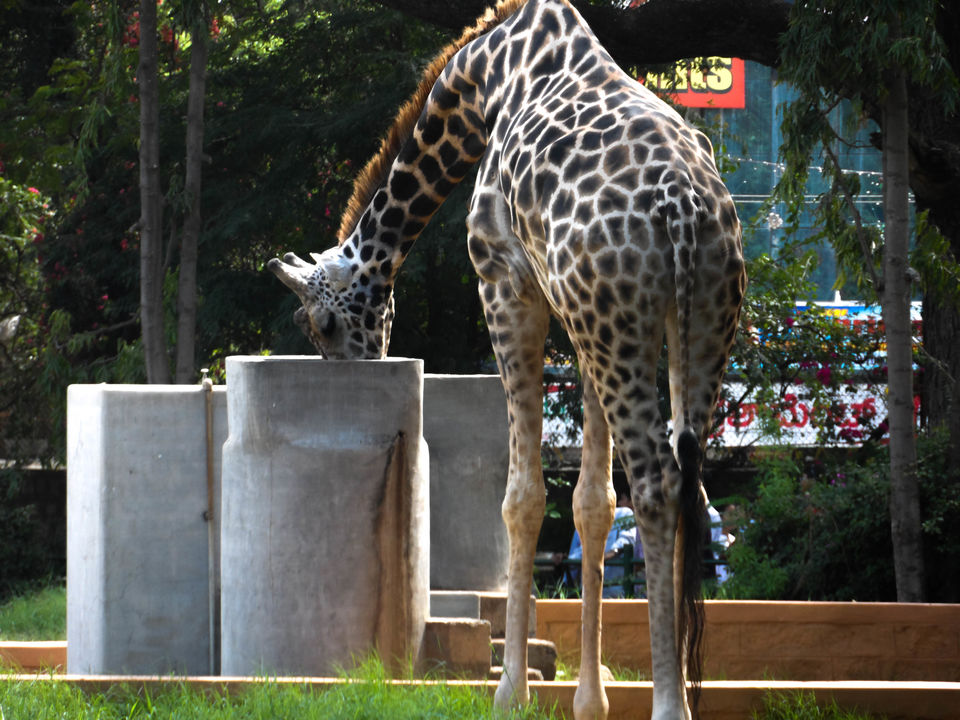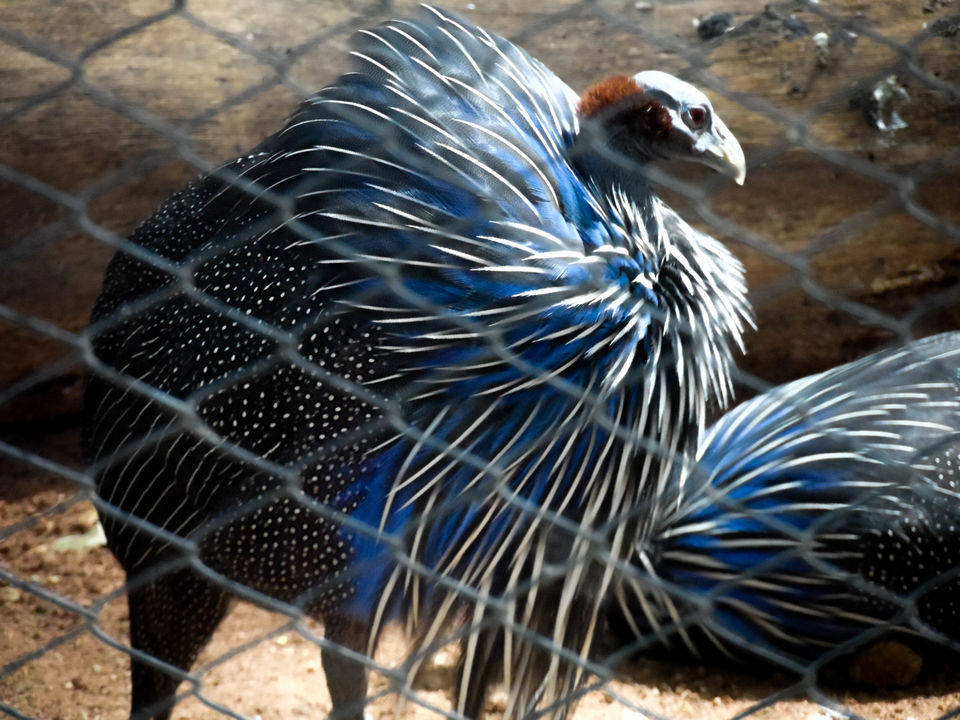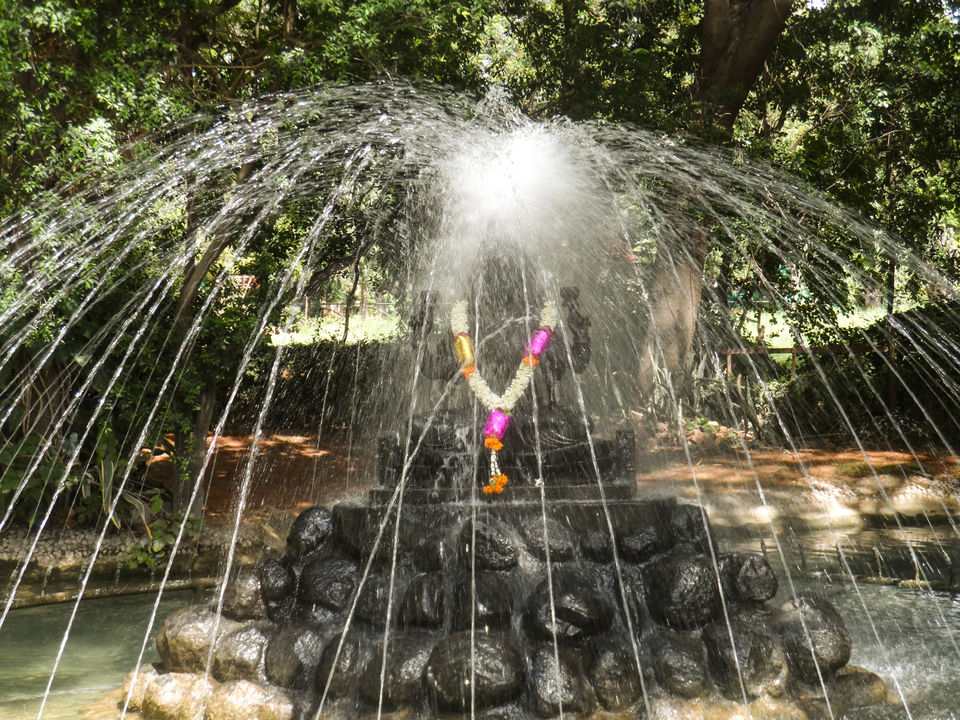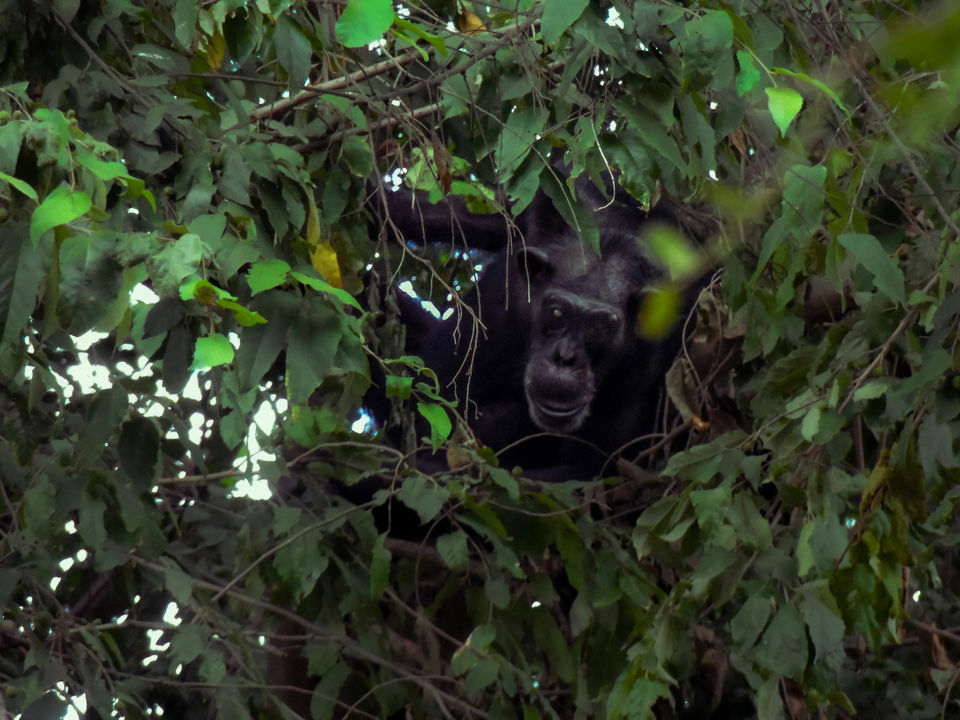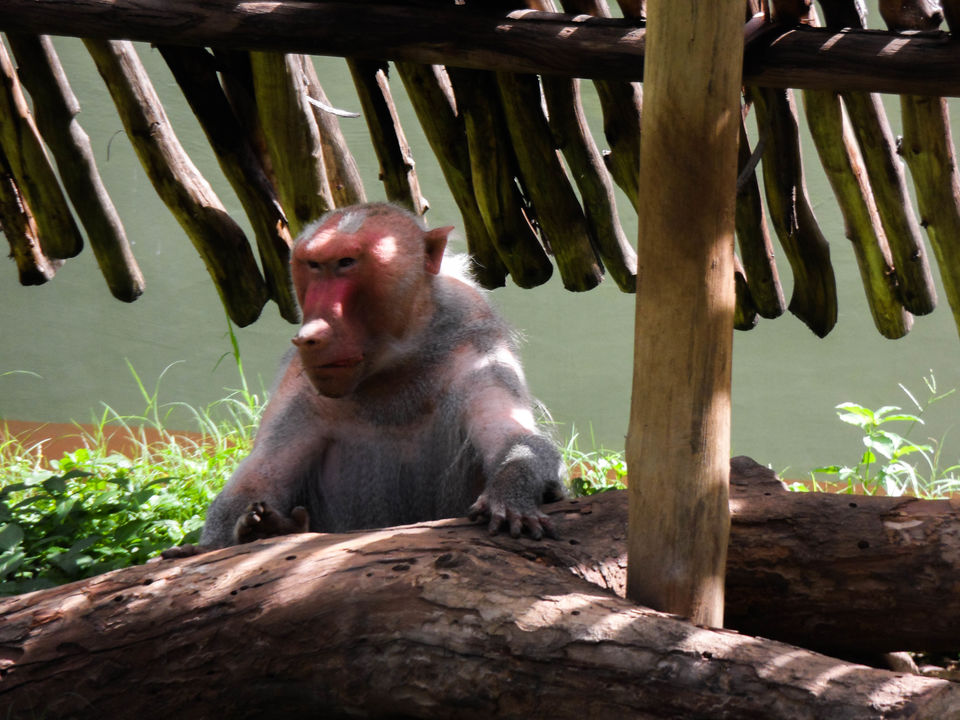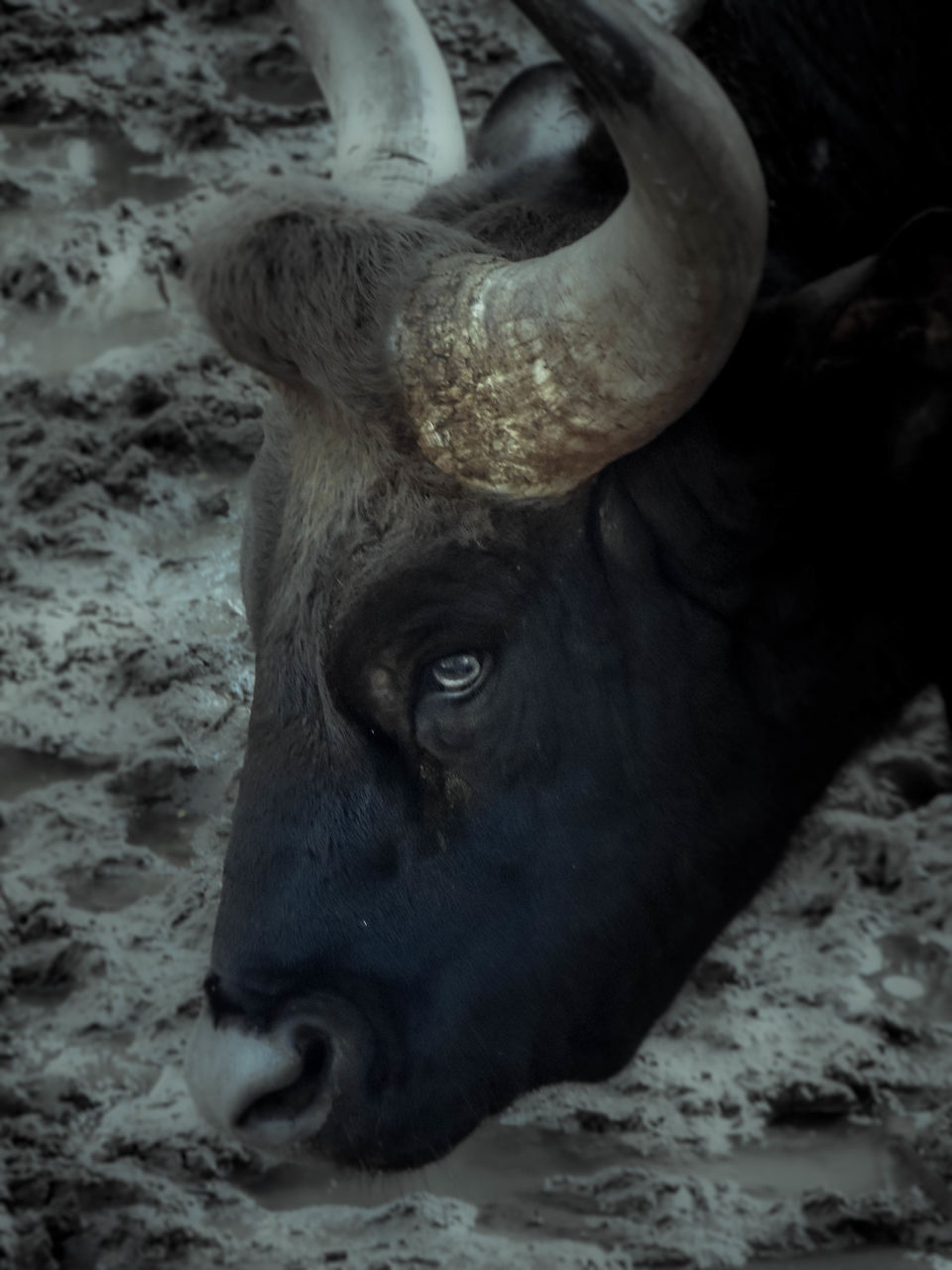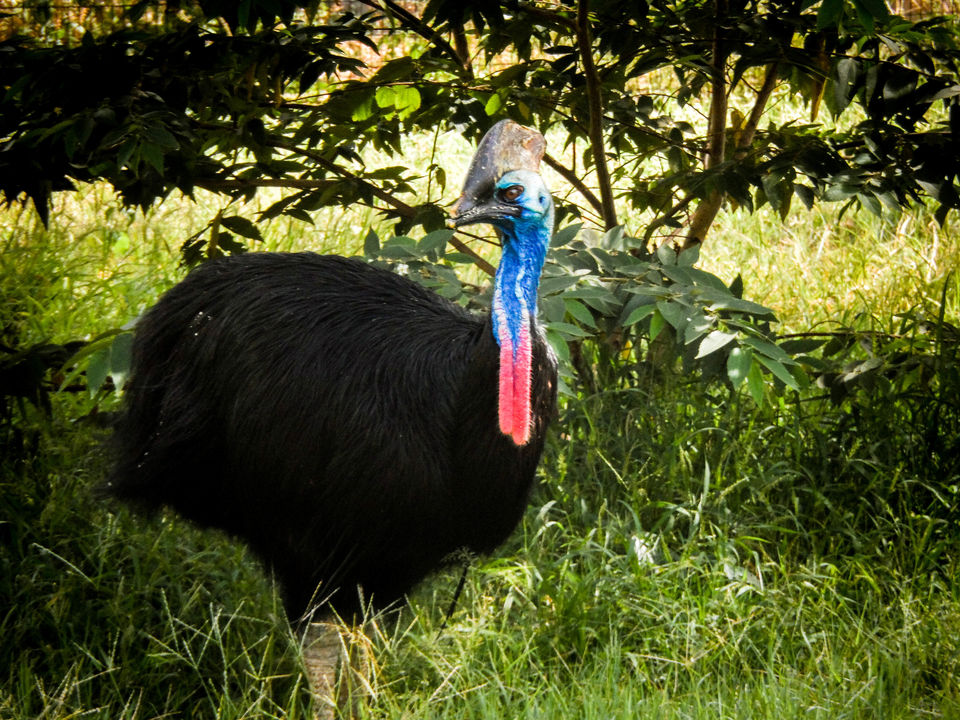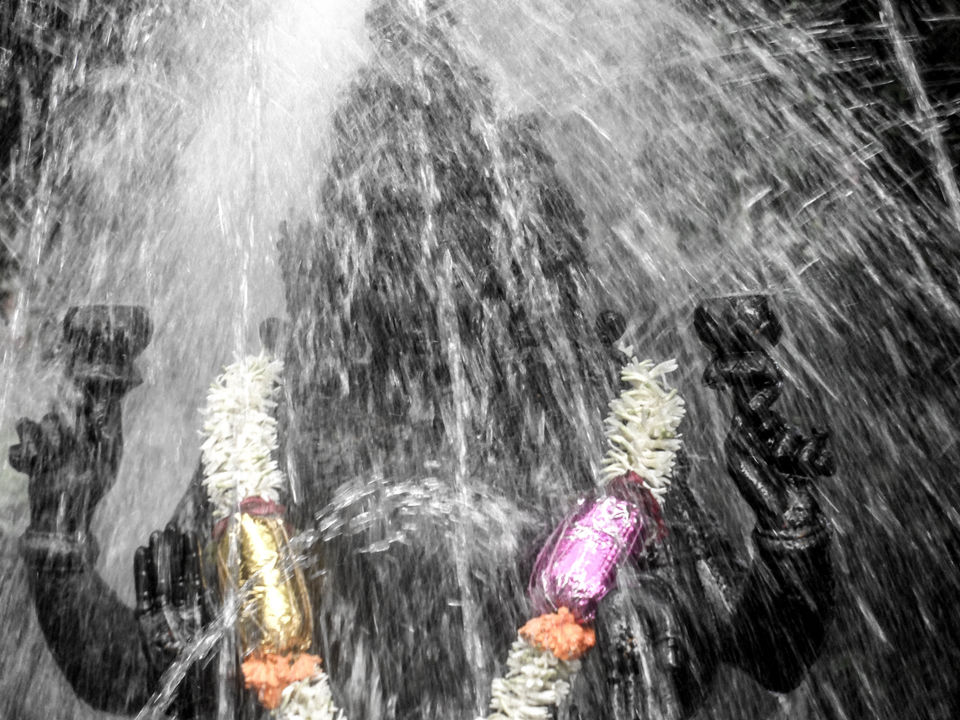 Then we visited Mysore zoo this zoological garden have large variety of animals than others zoological park of the country I have visited. Specially it's monkey collection stand out from the rest. So if you have a little member in your team you will definitely enjoy this place. After spending an hour or so we get into the car and headed towards our next destination.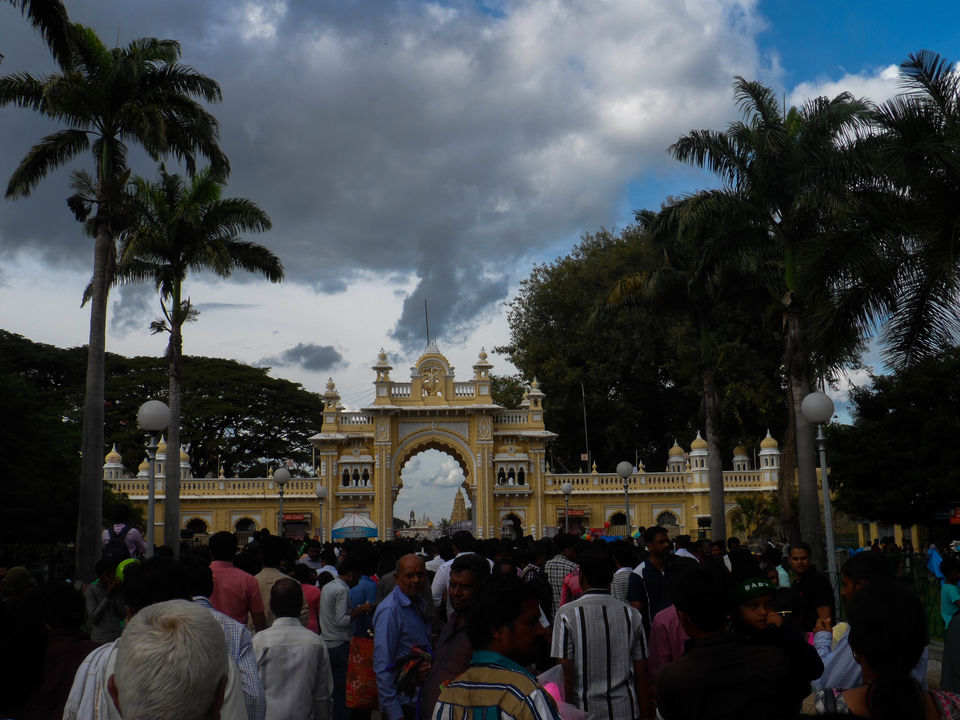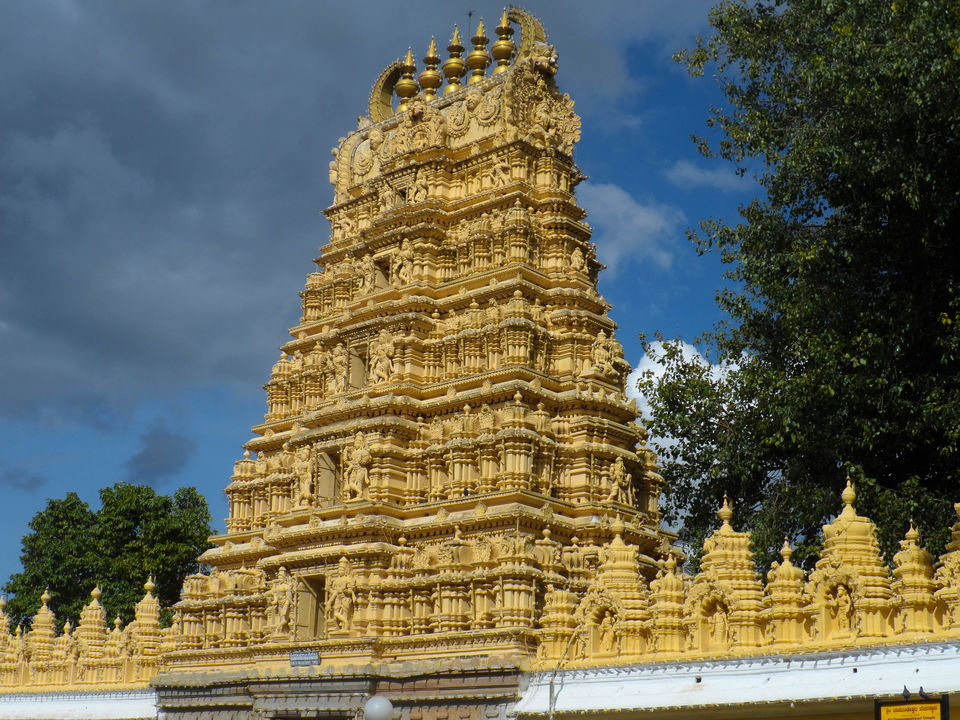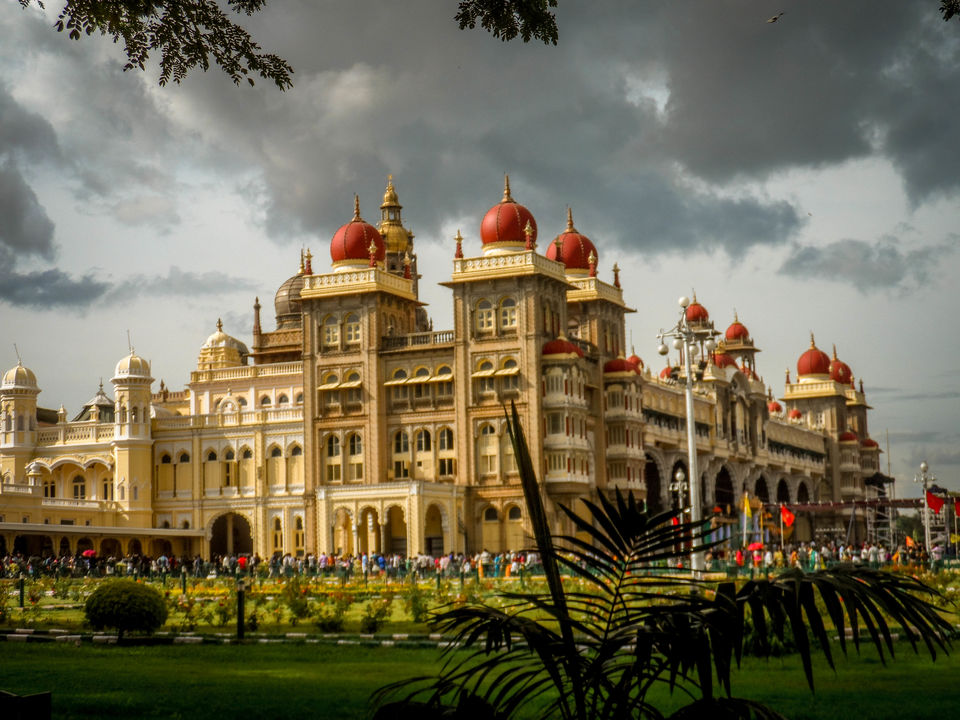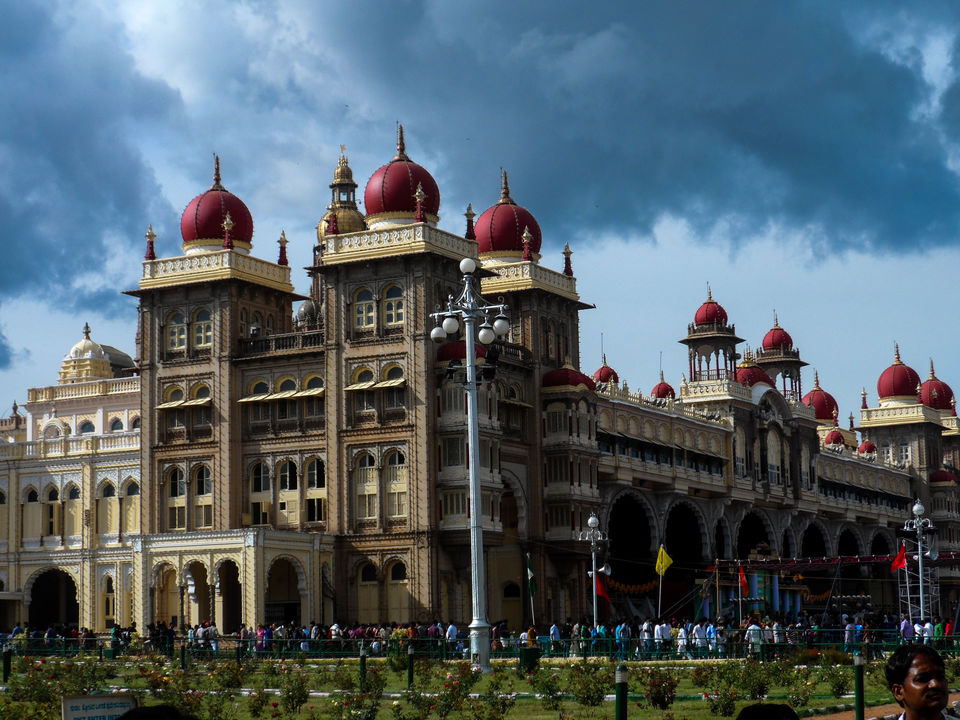 Finally we are hare at front of most famous landmark of the city the Mysore place for nearly six century it was served as the capital of the Mysore kingdom ruled by Wodeyar dynasty. The place was an architectural marvel a true flag bearer of Indian royalty. This palace with beautiful red dome attract millions of tourists every day. Mysore Palace have a museum with in it which displayed a priceless collection of treasures, souvenir, painting , jewelry, costume , coins and many other items which once possessed by the Wodeyars. With it's massive dome at Central hall , beautifully decorated room. If you have a whole day for this place it's still not enough. This Palace got illuminated by nearly one lakh blub at night sights of which one can never forget.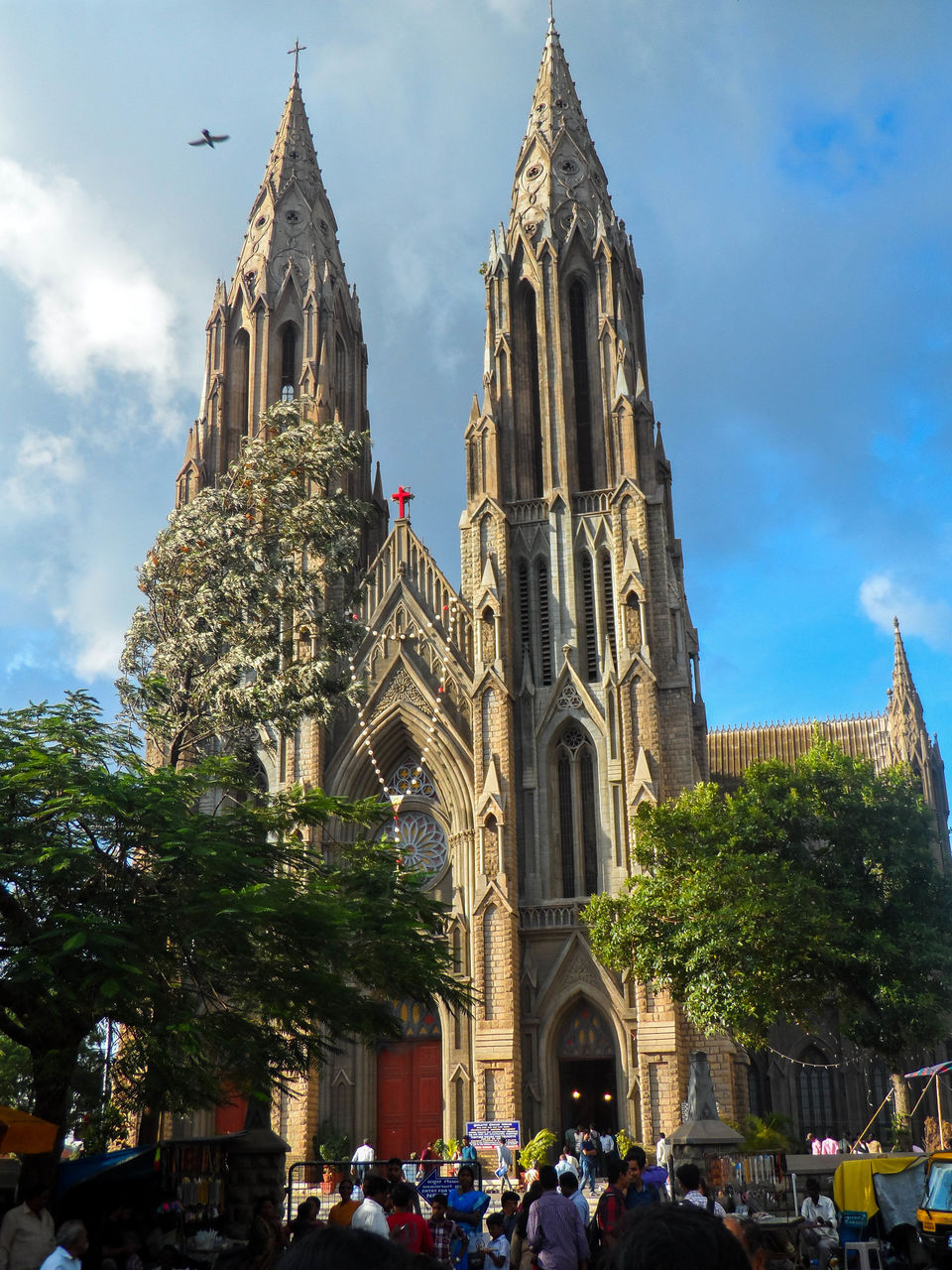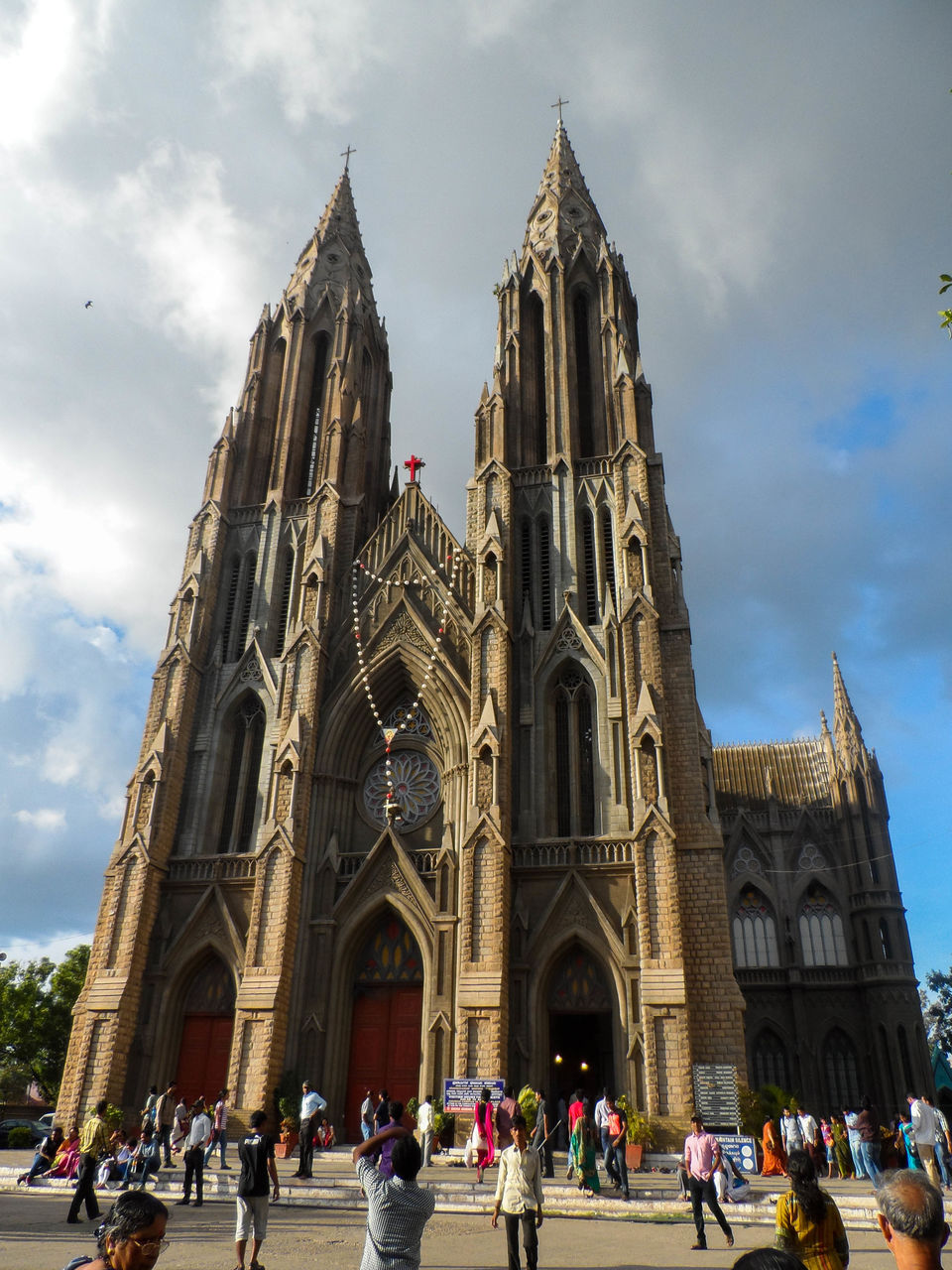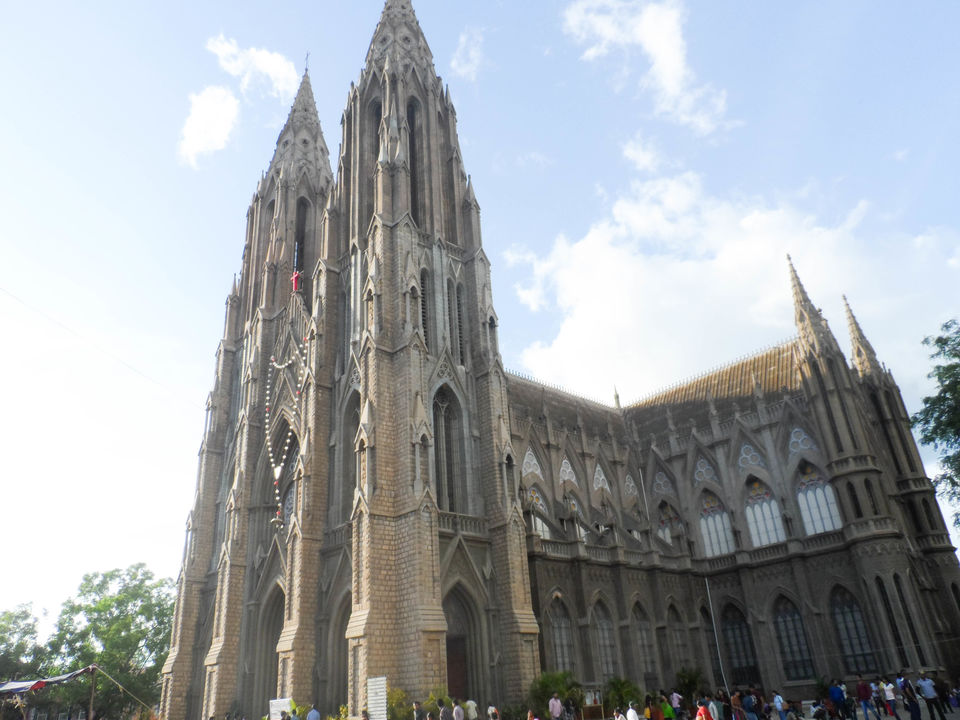 After spending two hours we reach our next destination St. Philomena's Cathedral which is a Catholic Church and one of the tallest churches building in Asia. We spend Half an hour to explore this beautiful piece of art and drive towards our next destination Srirangapatna , the city of Tipu Sultan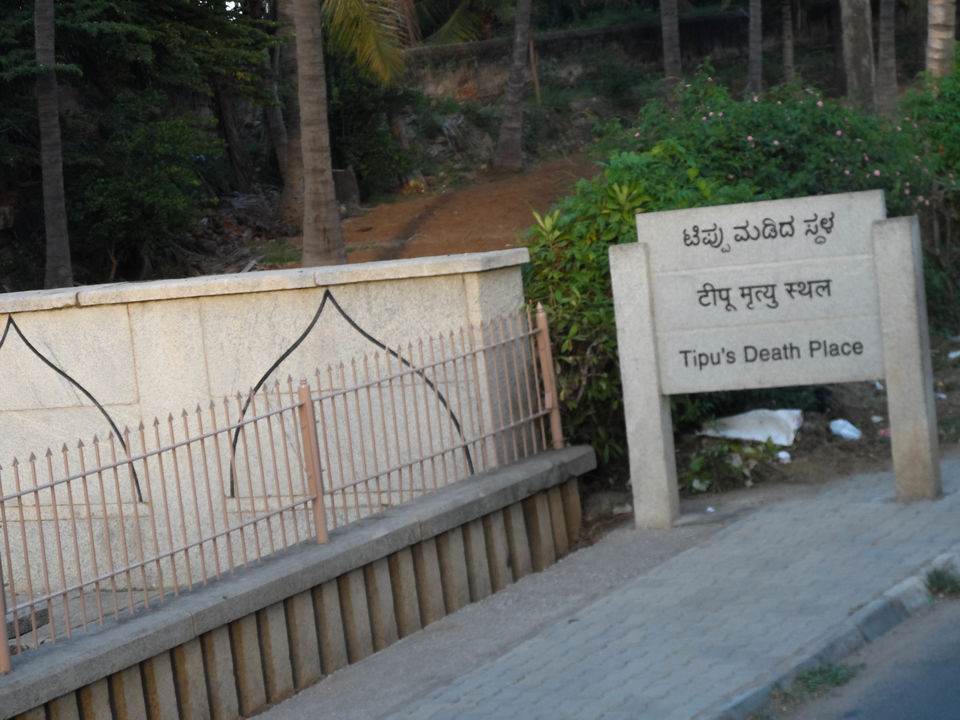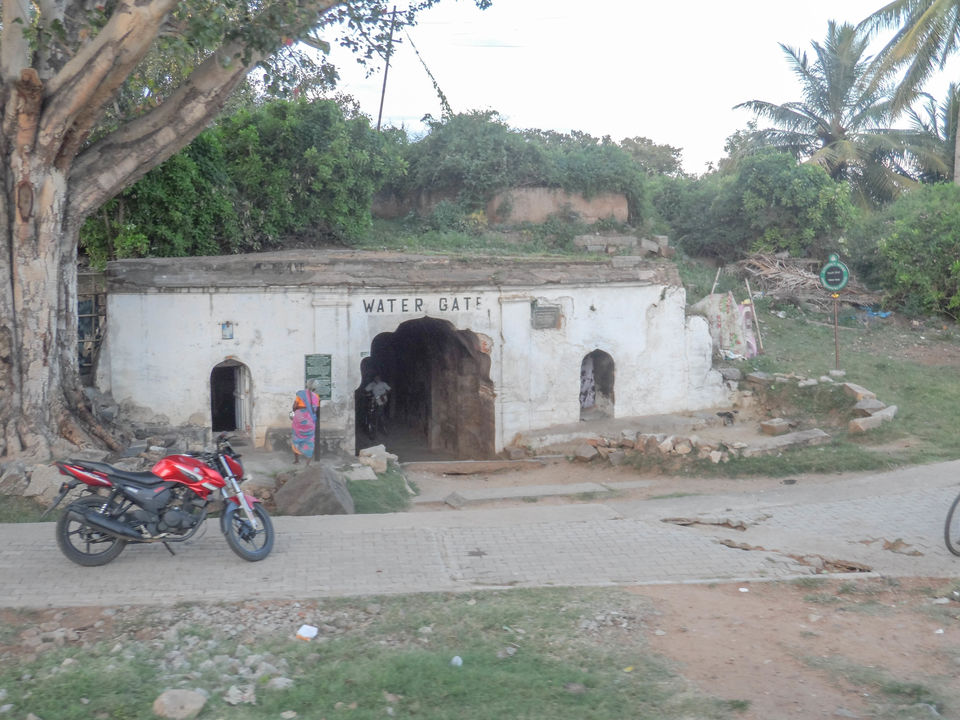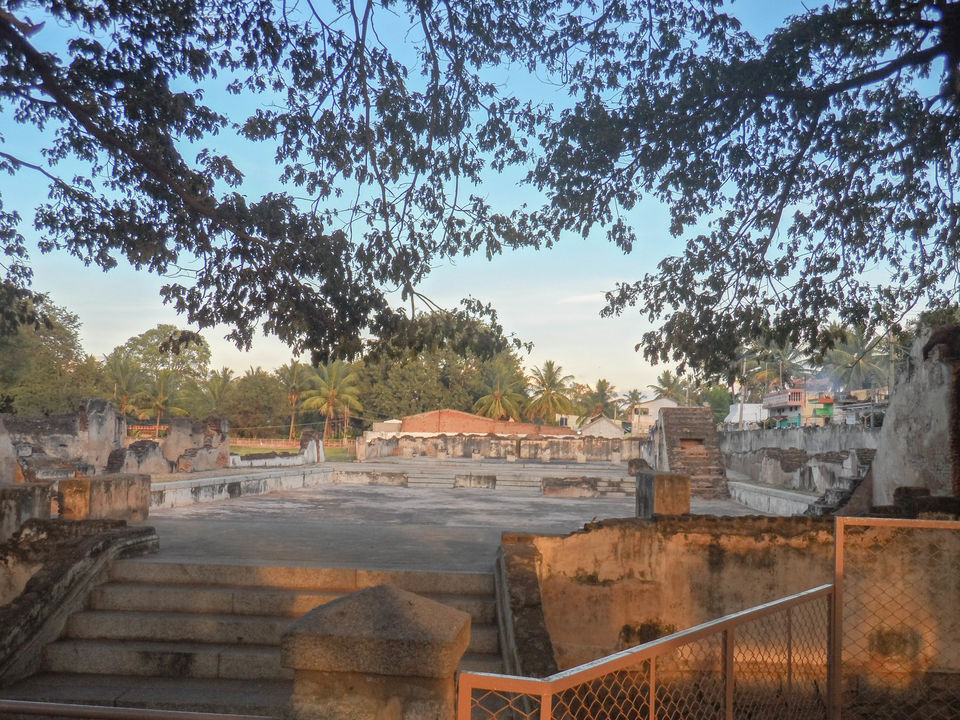 There is nothing much left to see of this place most of it was destroyed by British force in a long period of battle between Tipu and East India company. We see those places like Place of Tipu Sultan. Death place of Tipu Sultan various defensive structure and ghats once used by the Sultan . Unless you are a history enthusiastic there is not much to explore . Most of the place you can see from your car window.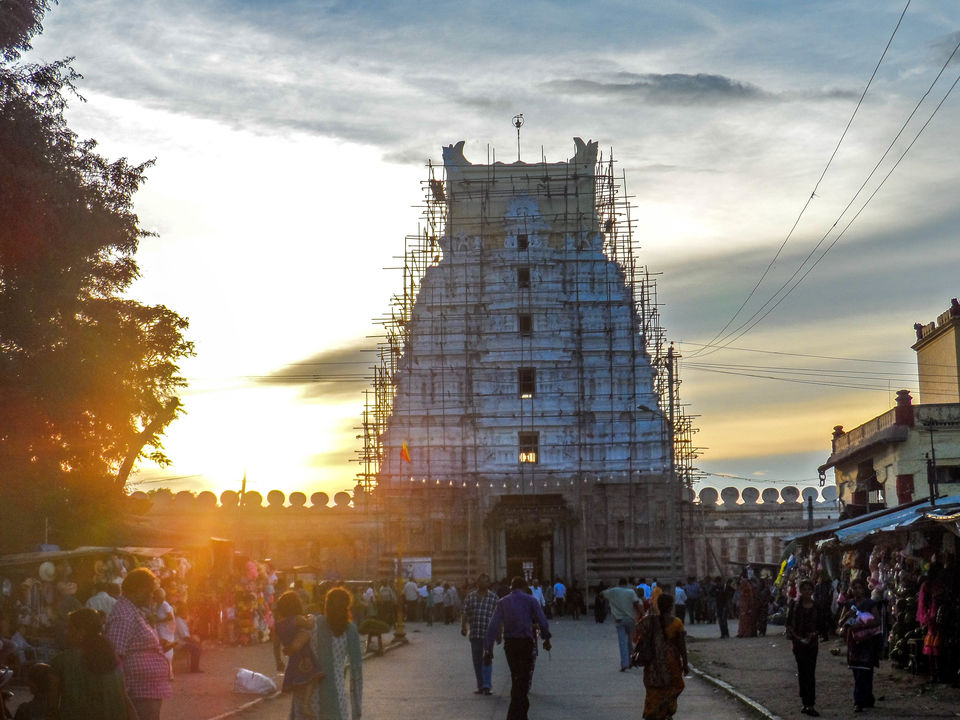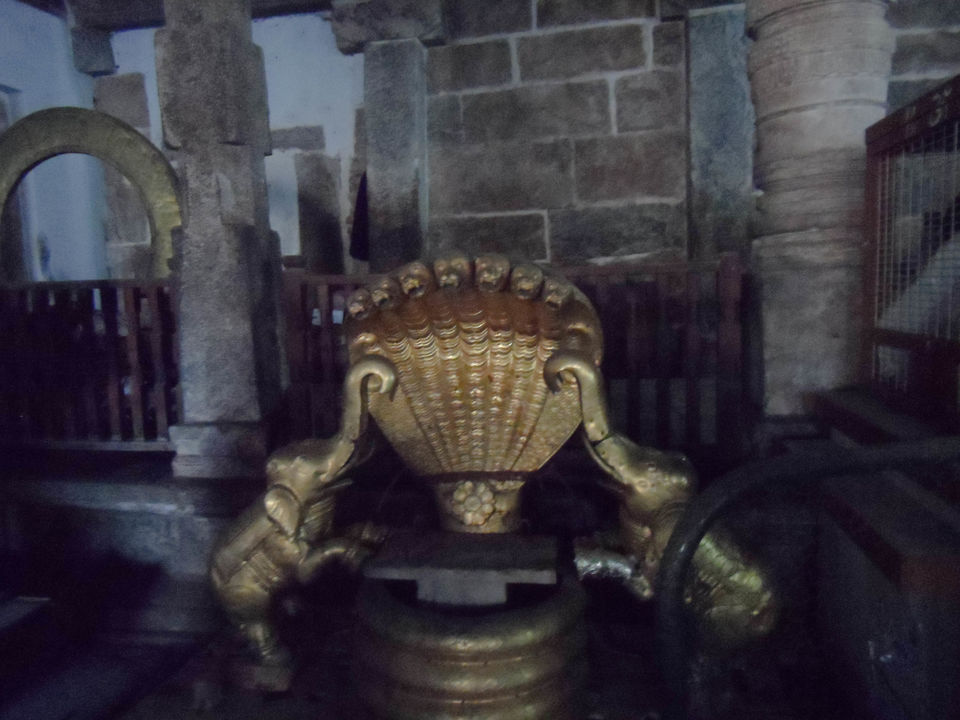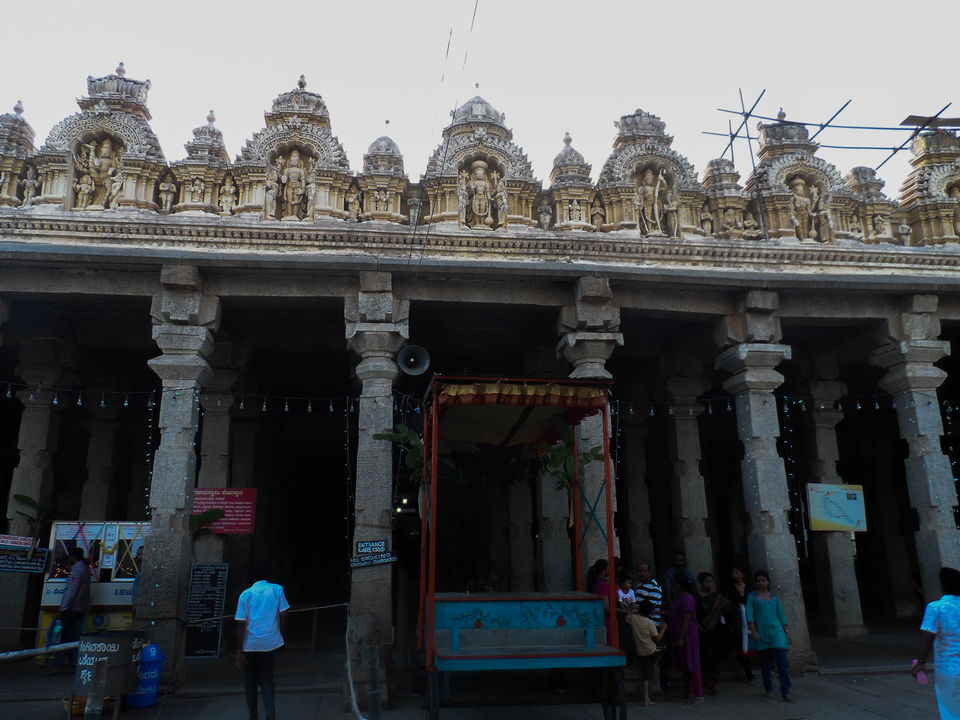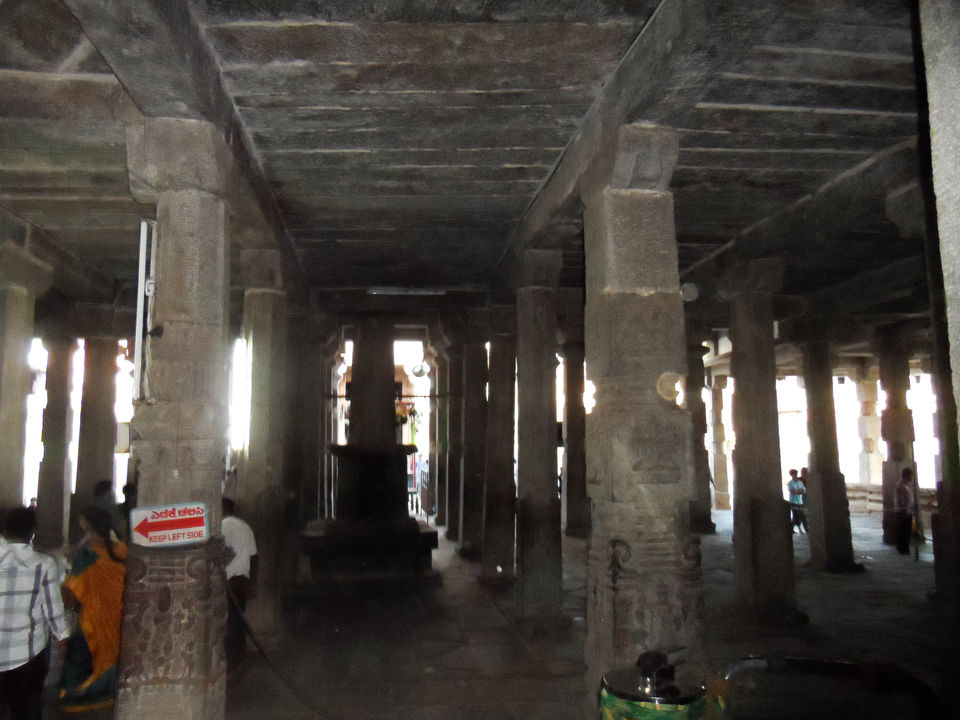 It was already 4 pm when we one of the most historic temple around Sri Ranganathaswami Temple. As declared by ASI , constructed in 984 AD this temple is a monument of national importance. Before entering the temple have time to enjoy it's fort like walls and beautifully carved Gopuram. The temple lies on the bank of river Kaveri and dedicated to Lord Ranganth, a manifestation of Lord Vishnu. After offering puja we headed towards our final destination the KRS dam and Brindavan Garden.
It was already dark nearly 6.30 pm when we have reached the entry gate of Brindavan Garden and quickly collected our entry pass. As the time of most famous musical fountain show coming close we directly headed to the show place. This garden turns into a fairy land after sunset. Illuminated by thousand led lights and it's countless fountain beautiful flowers all over you can't imagine how beautiful this place is. And the with the sound of music the fountain started to dance in front of us. Ohh!! What a treat for our eyes. Once in your life you must visit this place. After spending as much time we can at this place we returned to our hotel room and conclude the day tour.
But in our heart we r not satisfied so we booked a auto to explore the city at night. This is Dussera time and the whole city was decorated beautifully by colorful LEDs. Have a glimpse on the illuminated Mysore Palace is what we are looking for and feel very lucky to watch this . Without this moment our meeting Mysore trip remain incomplete . If you have no issue of time than have more than a day to completely explore this majestic city.
Frequent Searches Leading To This Page:-
City tour of mysore, mysore sightseeing packages, One Day Mysore Local Sightseeing Trip, Mysore City Tour Packages, 1 Day Mysore City Tour