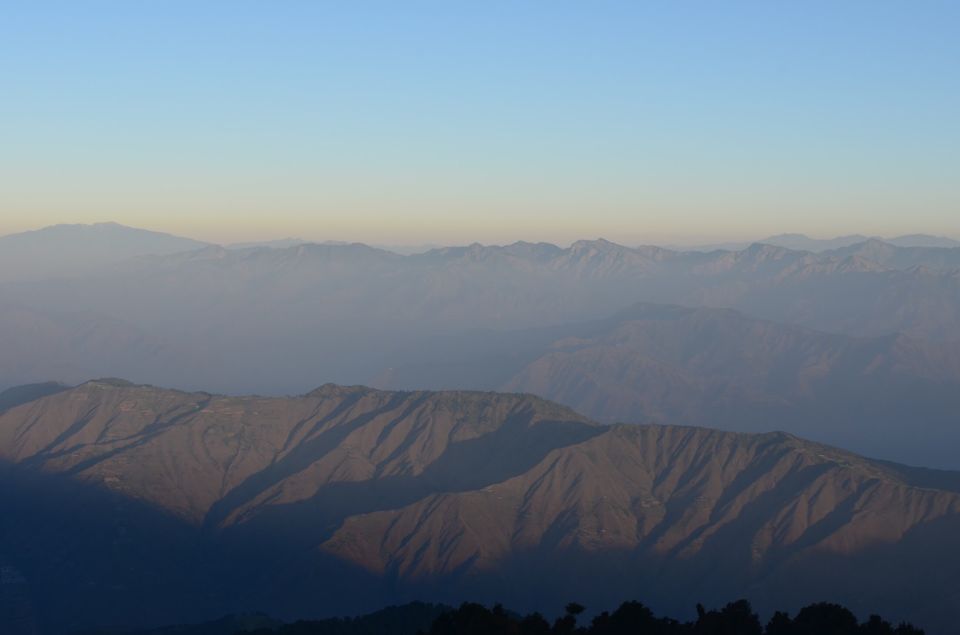 It was a sunny morning when I stepped out of a small shared cab and stepped into the local Dhaba. A bunch of strangers followed me. All at different degrees of uneasiness.
"It's quite cold here, don't you think?" said a woman with a troubled look on her face. Then, she took out a pink windproof and put it on.
Five minutes later, the whole place was filled with the aroma of Aloo paratha and tinkling sound of ceramic tea cups.
We were around ten people, who had signed up for a weekend trek to Nag Tibba in Uttarakhand. We had stopped at a beautiful place called 'Kempty falls', 30 kms from Mussoorie, to have breakfast.
A beautiful drive of about 4 hours later took us to a small village called Panthwari, from where the trek to Nag Tibba begins.
There was a small market in the middle of the village with tiny shops selling tea, biscuits and local sweets. It is here that we were introduced to the trip leader and the local guide and the staff who was going to feed us for the next two days.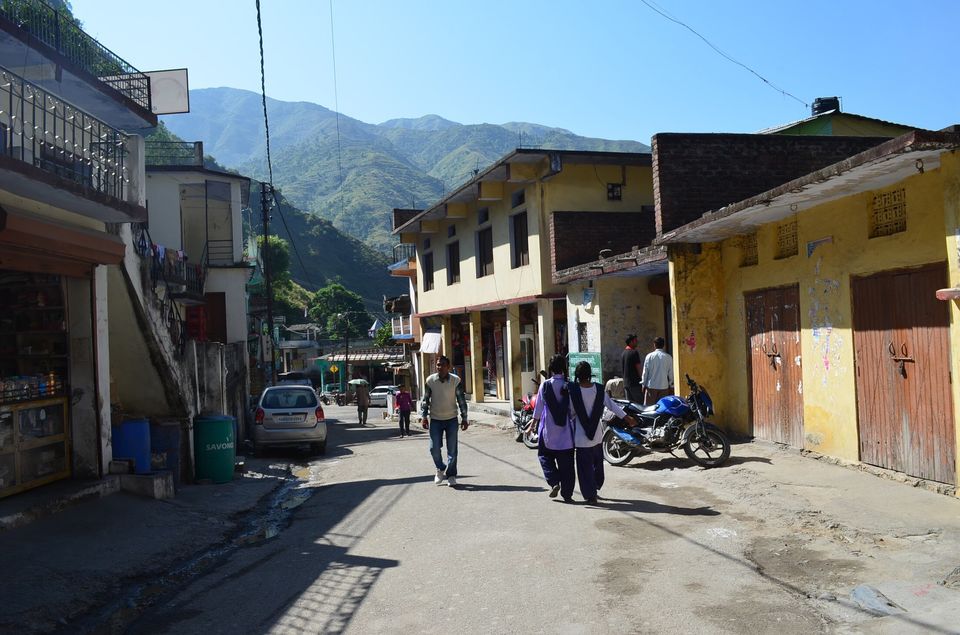 After a brief introduction to mountain manners and how to pack our bags (although we had already had them packed) we started walking the cemented road uphill.
I adjusted my heavy bag, took off my fleece and looked around at the small huts with haystacks properly arranged around their walls. The woman in pink jacket had already started panting, while a South Indian guy was busy taking pictures. No one talked. I wondered if the idea of going on a trek with strangers was good after all.
Half an hour later, the cemented path gave way to a narrow trail leading to an oak forest. The air became cool and fresh. The only sound left was that of the wind rippling through the leaves. An occasional chirp of a bird would startle us in the otherwise silent forest. People were finally smiling.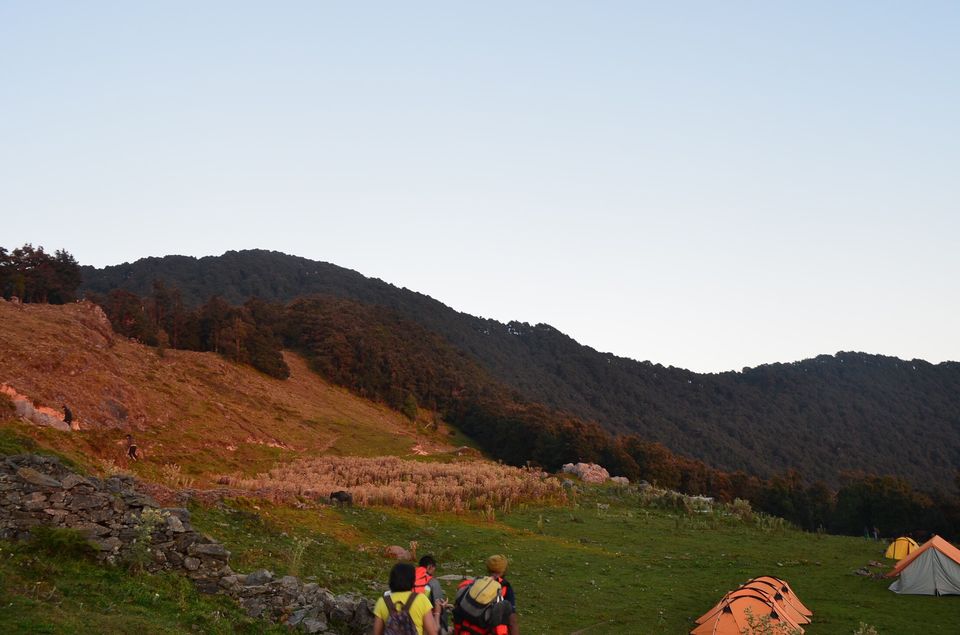 The forest opened up to a lush grassland which led to beautiful ridges. After hiking for four splendid hours we arrived at the campsite.
After changing into dry clothes, with cups of hot soup in our hands, we finally sat down and talked.
"Oh my God! Look up!" A middle aged man, who hadn't spoken at all till now suddenly shouted and we all looked up. The sky was filled with a thousand stars. I had never in my life, even imagined that there could be billions of stars up there and that one day (or night), I'll be able to see them.
Slipping into the sleeping bag that night was difficult. There was so much to absorb and so little time.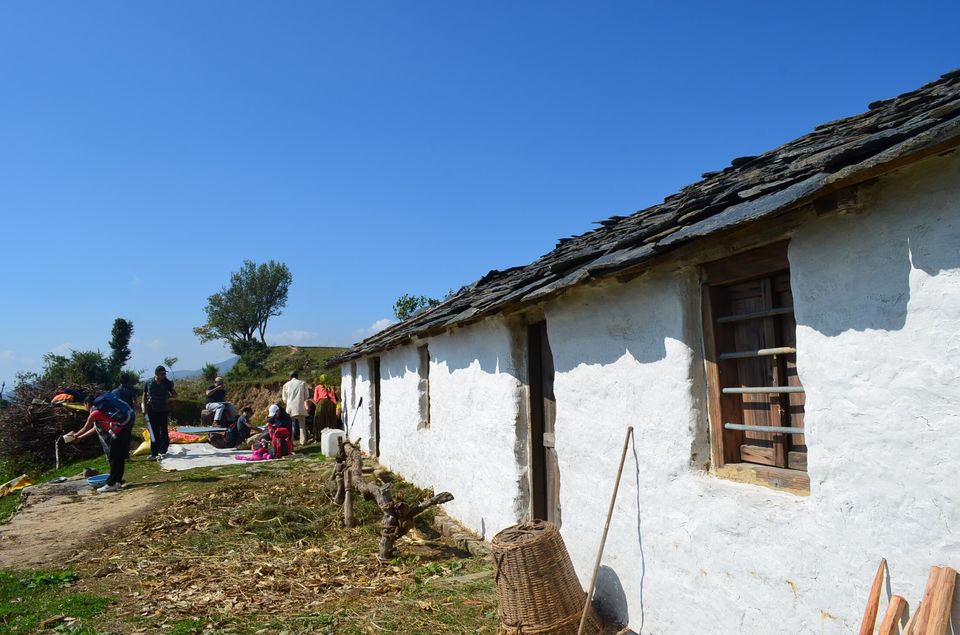 I woke up quite early the next morning and had my black tea, sitting on a fallen log. I recalled our conversations from last night. The woman in the pink jacket was a single mother, who had struggled to come out and be free if only for two days. The South Indian guy, was not an engineer, but a surfing instructor from Chennai. The man, who hardly spoke was a hardworking engineer who wanted to switch careers and become a mountain guide.
After breakfast, we started to trek up to the Nag tibba top.
It was the colourful flags that we saw at once. The guide explained that Nag Tibba is the abode of the local deity, 'Nag Devta', who, as the locals believe, protects the land, the crop as well as the cattle. People from all over come to take his blessings.
The day was spent photographing the beautiful Swargrohini, Kala nag and Bandarpoonch ranges of the Himalayas. We also had our lunch sitting amongst the trees. Soon, it was time for us to go down and make our journey back to the road head.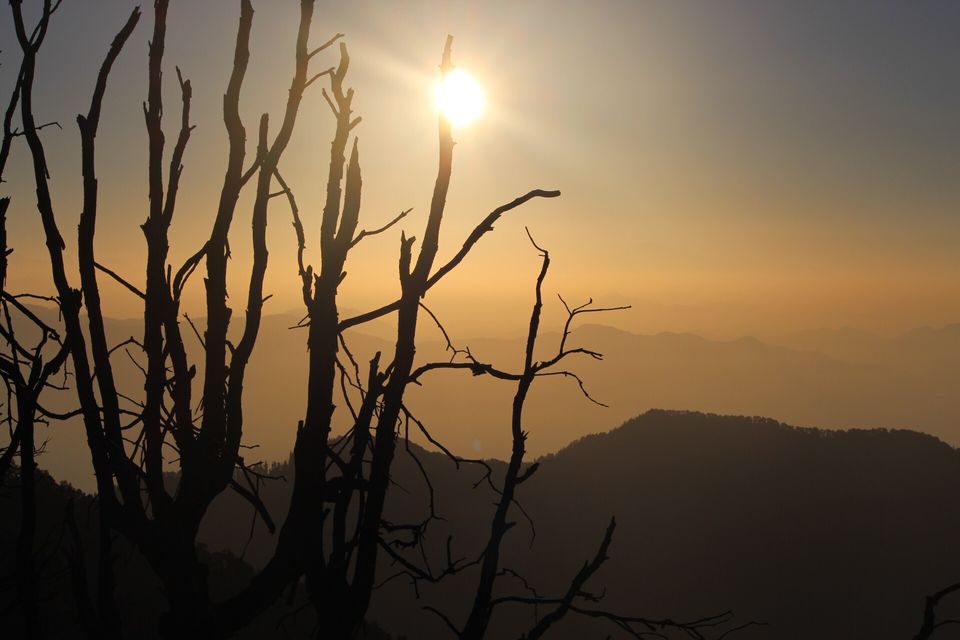 It had just been a day, but the mountains had calmed our city spirits. We were talking to each other, asking about the things that mattered to us - what are you going to do when you go back? Why did you come here in the first place?
We descended rather quickly and took almost 3 hours to get back to the place from where we had started. The journey back to Dehradun was filled with laughter and chatter.
It was only when I had come back home and was starting to get back to my city life did I realize that Nag Tibba is not just another weekend getaway. Its proximity to the cities may make it accessible for people who don't have the time or fitness, but it's so much more than that.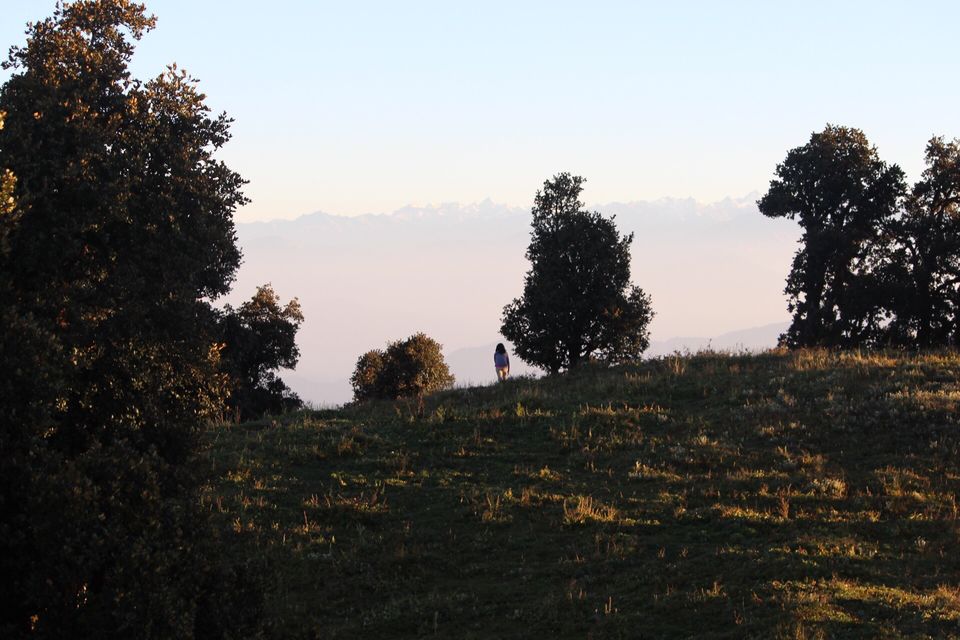 It can be the first time you put on your hiking boots and realize that they make you a different kind of person. It can also be a reminder that you always needed to keep a track of your health. Of course, it can be just a getaway or may be a chance to reconnect with yourself.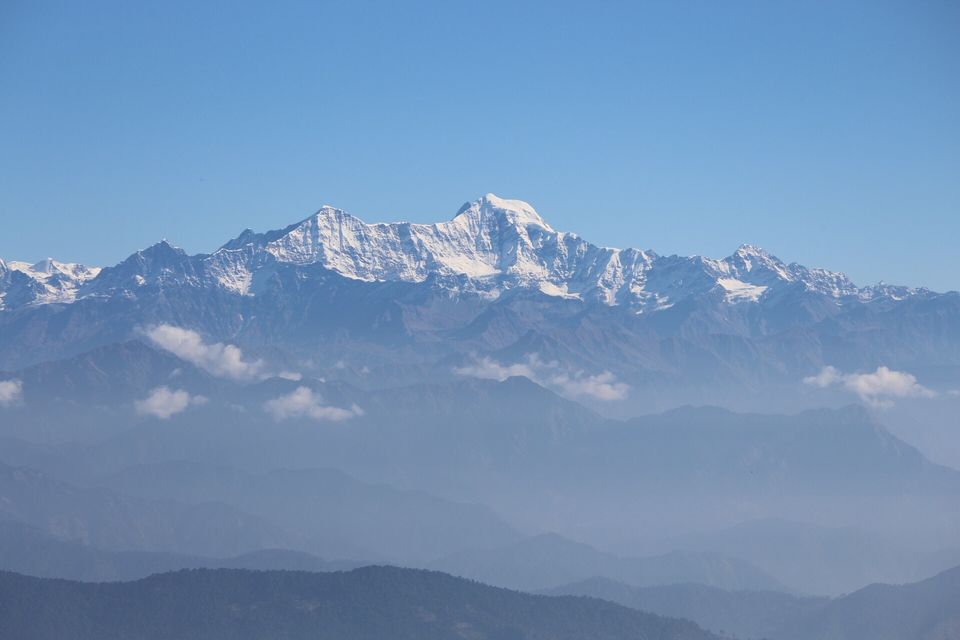 As far as I was concerned, it was a love affair with the mountains, waiting to be happened. The nine people I had met awkwardly at the Dehradun railway station were actually a bunch of friends waiting to meet me at 9000 ft, on a beautiful place called Nag Tibba.