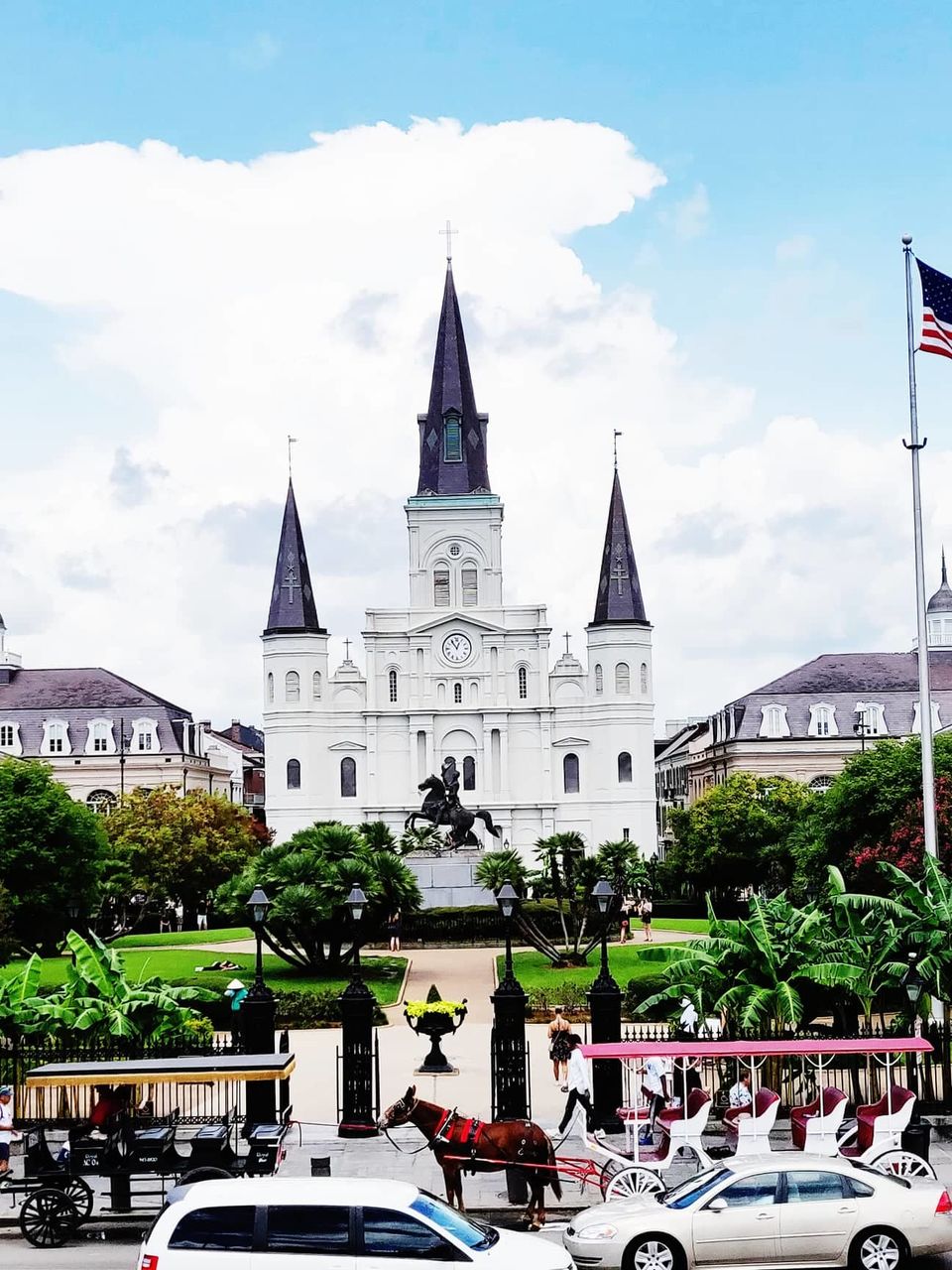 Spent just two days in New Orleans, Louisiana with furry baby, Mishka, at the luxurious Westin downtown. After spending almost 3 weeks in 1-2 star hotels, the Westin was such a needed relief. The plush bedding and views were the princess treatment Mishka and I needed.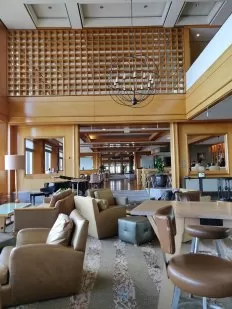 There might be plenty to do in New Orleans, but if you only have a couple of hours then here are some of my suggestions:
Stroll Back In Time –
One of the oldest and most popular historic section of New Orleans is the French Quarter. Flushed with bars, restaurants, nightlife, and of course the signature Creole architecture. The neighborhood has preserved the essence of the aristocratic lifestyle that once lived there, with the horse-drawn carriage rides, and the timeless old world charm of psychics and fortunetellers, ghost tours through cemeteries and laid back daily life. Soak in the history and enjoy the bustling of tourists and locals through the narrow streets with the famous to-go cup of Hurricane in one hand and maybe a praline cookie in the other.
For you fur parents, the French Quarter is pretty pet-friendly and welcoming. Take a stroll with your favorite walking buddy and walk into one of the restaurants or bars with a backyard. The servers at the entrance will invite you if you are the shy type like me.
Cajun. Creole. Calories –
Absolutely a must! There are way too many things to try, start with a powdered sugar covered fried dough called beignet from Cafe du Monde that is open 24 hrs, for that energy spike you need. As you know Just A Desi Girl is all about sugar.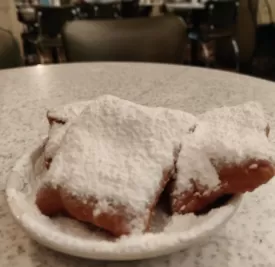 Go to the famous Felix's Restaurant and Oyster Bar for some delicious char-grilled oysters with cheesy garlic bread. Trust me, you can't have just six, you would want more!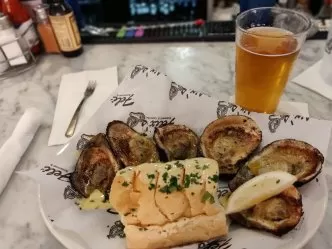 Finally, for the main course try the signature four dishes, that is the taste of New Orleans, Jambalaya, Crawfish Etouffee, Shrimp Creole and Red Beans and Rice.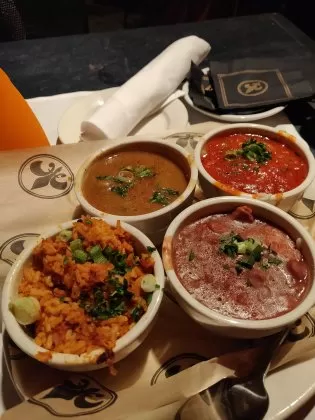 One with Nature –
For the thrill seekers, go on an hour long swamp tour in a high speed airboat through the vast and dense swamps just 25 minutes outside of New Orleans. Get a chance to see 6 to 9 feet long alligators up close and watch them snack on marshmallows. Yes, they like that sugar too!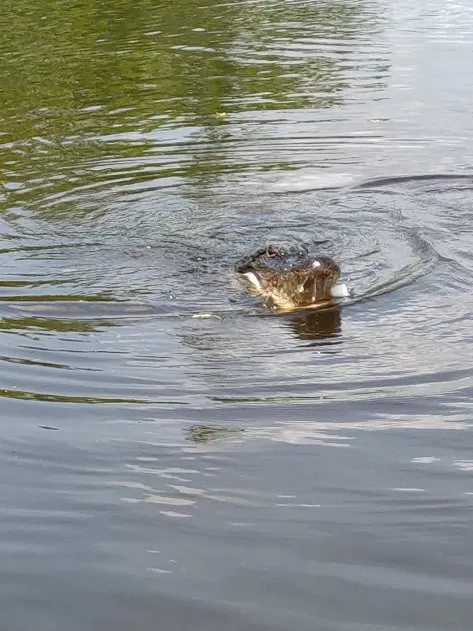 Coming from Manhattan it was refreshing to be able to interact with these lively and sweet people. No offense to New Yorkers but New Orleans definitely is hitting the charm-o-meter! Spend at least 2-3 days and try to avoid the summer heat, if not you might just be substituting the calories you gained from the food with the calories lost in sweat.
Whether it is a romantic getaway or a getaway from everyone, this place has something for everyone.