Known for its beauty and located on the southern edge of Malwa Plateau, Indore has many places that draw tourists from all around the country. Having been known to be one of the most beautiful and famous tourist destinations, Indore boasts glorious history and spectacular architectural work. Besides, it is also very popular as the 'commercial capital' of Madhya Pradesh.
The place is a paradise for nature lovers and here are some of the most gorgeous waterfalls & trekking points near Indore.
BHAIRAV KUND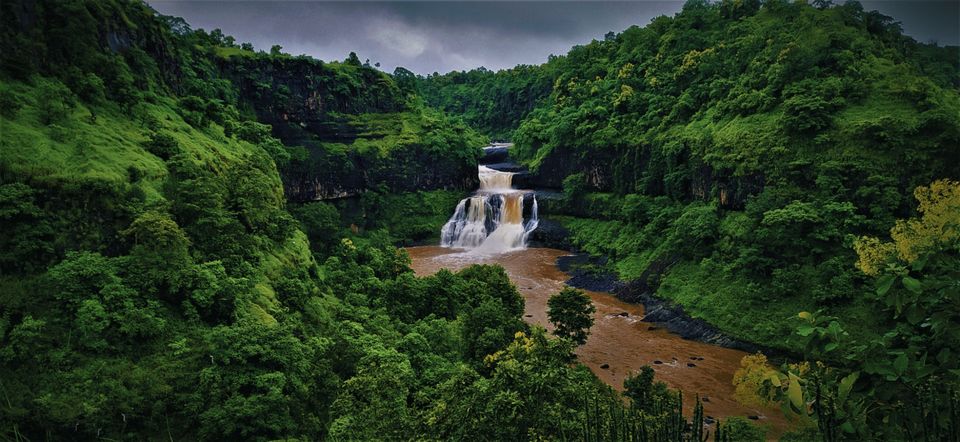 This trek starts from beautiful roads, greenery everywhere, flowers, and dense forests. The trek is 4-5 km and it will take around 1-1.5 hrs to reach the waterfall. You can take the help of locals to guide you for the trek. You will be crossing multiple river streams once you begin the trek. This will lead you to the right path since there is no marking for the directions.
You will witness the lush green mountains, dense forests, rocky terrains, and beautiful plants. The trek starting is a little bit easy as you have to go downwards and some of the river crossings are a little bit slippery, so make sure you're wearing shoes. Along with this, you have to take your own drinking water and eatables as you won't get them near the waterfall.
The rocky terrains close to the waterfall are the most challenging part of the trek and it may hurt you if you're not walking properly. After reaching the waterfall, you will witness one of the most amazing views of your life. The Bhairav Kund waterfall, falling from a height of 150 feet and surrounded by dense forests, mountains. Make sure to slow down and take some Instaworthy photographs.
HATYARI KHOH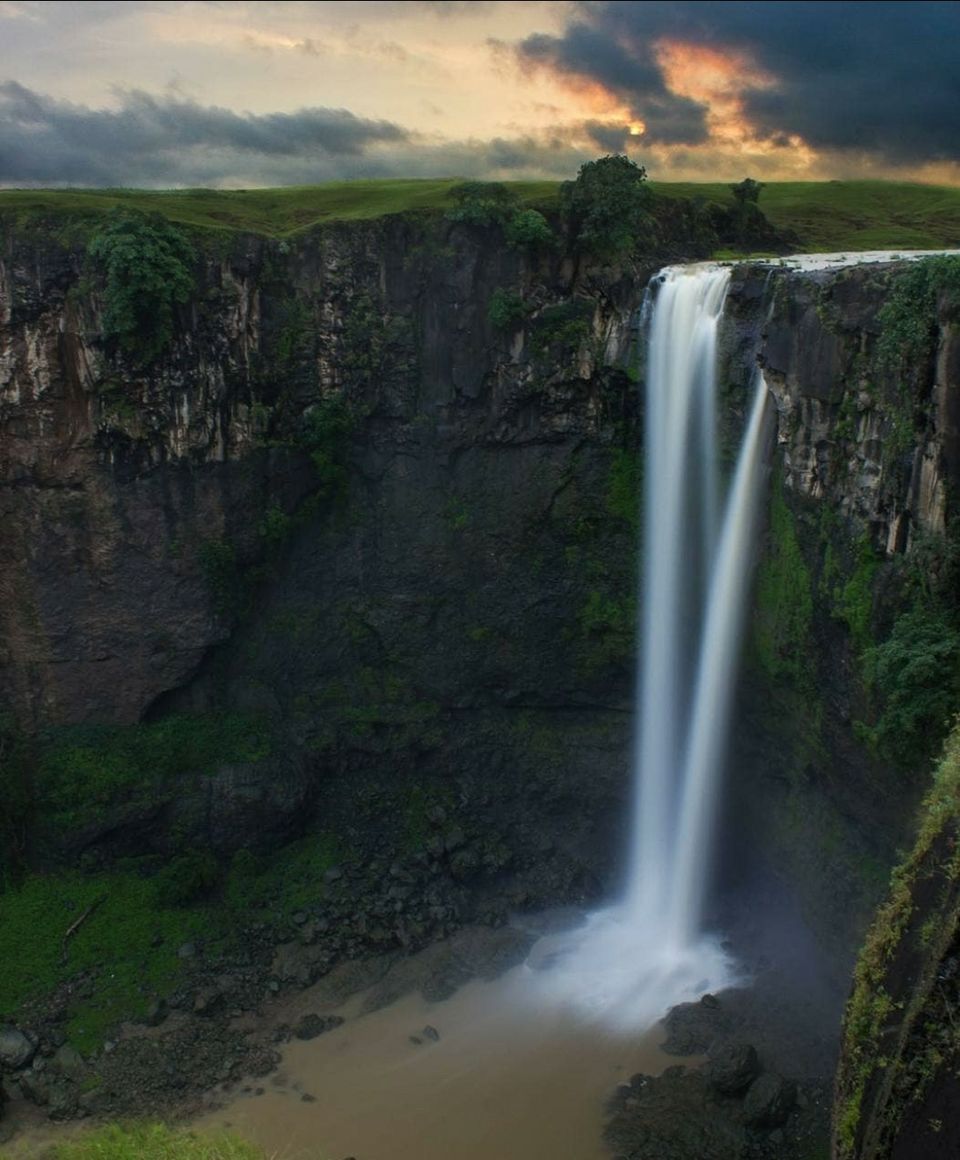 Hatyari Khoh is a waterfall trek with fascinating horror stories, lush green trees, mesmerizing scenes, and majestic hillocks. It is a must-visit place to be in the lap of nature. This place is still untouched by industrialization which makes it even more beautiful. Get ready to break free from the monotony of your stressful life and devote some time gazing at the enchanting waterfall and verdant trees. After this trip, you will definitely feel closer to nature and start appreciating its beauty.
Hatyari Khoh is 28.7 km from Indore. Don't be unnerved by the name as you won't find any murderers here (the word 'HATYARI' means a female murderer), but here, you'll only find nature at its best. The legends associated with the falls say that the gorge that created Hatyari Khoh Falls was used by monarchs to launch attacks and keep prisoners.
On the trek to this 600-feet high waterfall, you will see cacti in abundance, which is unusual as such plants grow in the desert, and there's plenty of water all around here. But, then again, Mother Nature truly is wondrous.
GIDIYA KHOH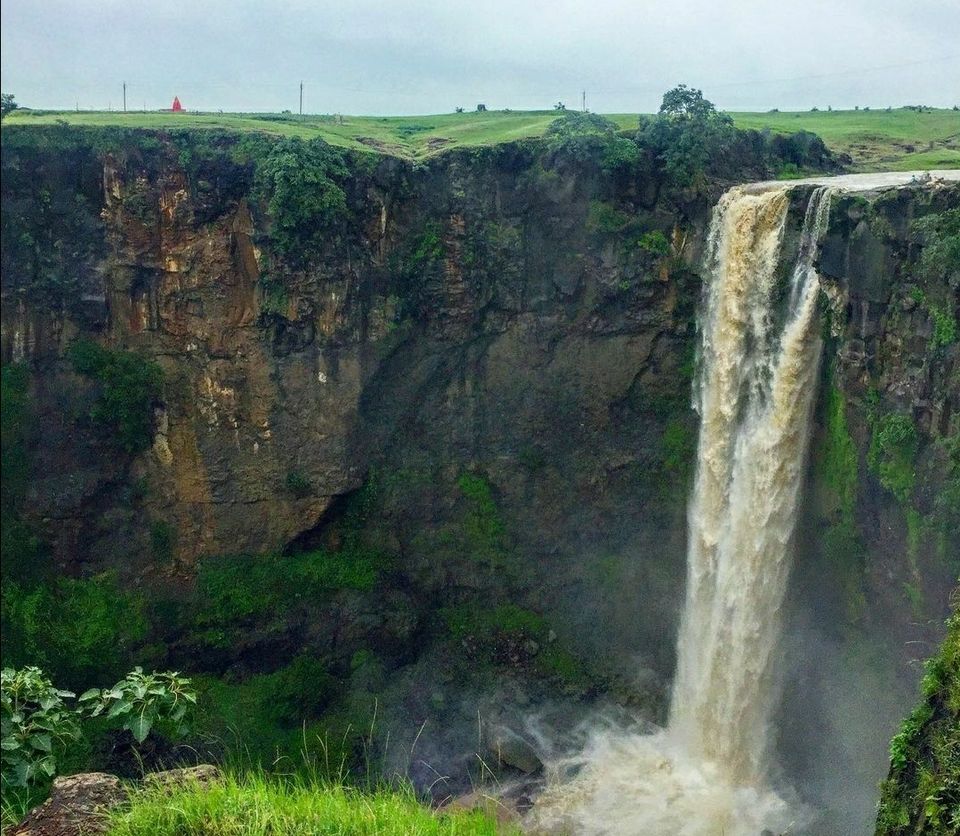 Gidiya Khoh falls from a height of about 600 feet & located at a distance of about 39.1 km from Indore. It is among the tallest waterfalls in the region and just the sight of the water roaring down into the plunge pool is enough to fill you with awe. Coming here with your friends would be super fun, as you get to enjoy trekking, photography, bathing under the falls (albeit with caution), and even picnic in the area. The trek to the waterfalls is around 2 km one way, so make sure that you have what it takes and also that you carry enough drinking water and snacks.
MOHADI WATERFALL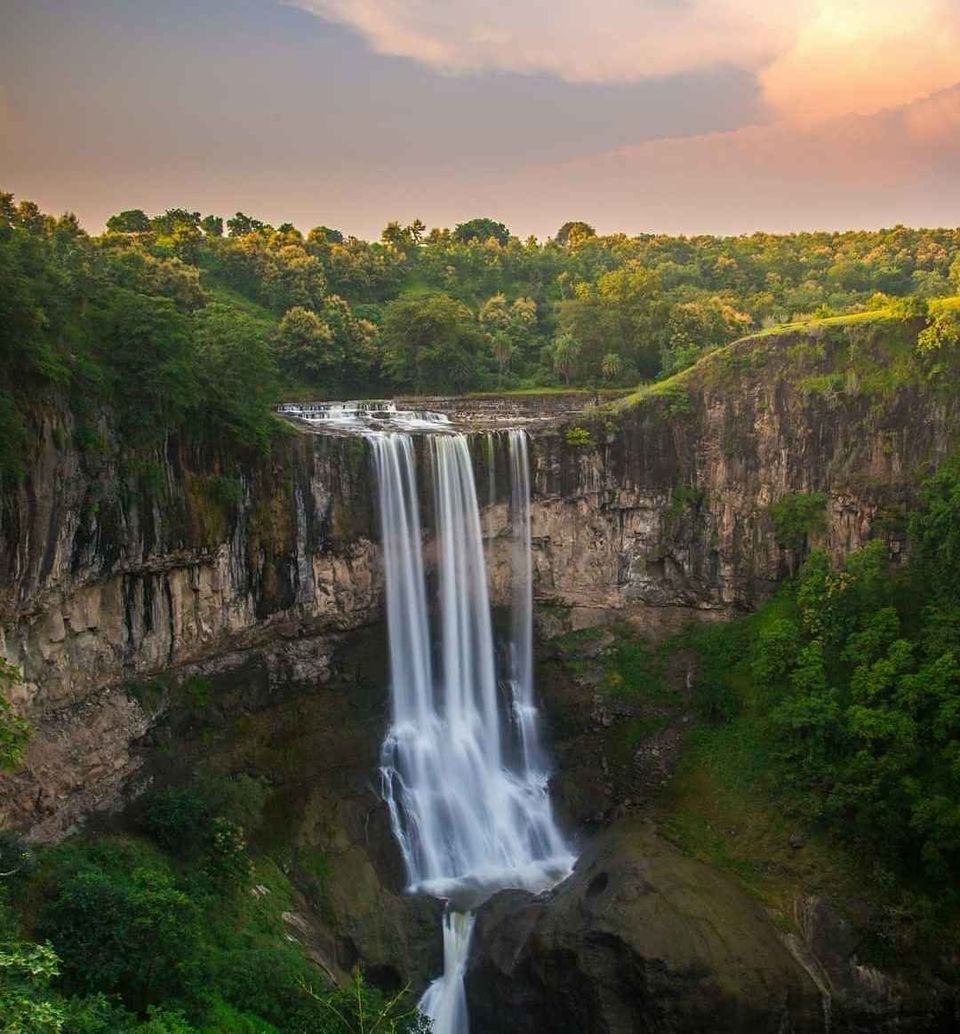 The breathtaking sight of water falling from a height is always thrilling, and Mohadi Waterfall is just the perfect spot where you would take your friends to visit for a picnic or camping. Easily accessible, the waterfall is located at a distance of 30 km from Indore, it is an idyllic picnic spot if you are looking for a break from the monotony of life and want to be with your friends.
Untouched by commercialization, Mohadi Falls makes for a beautiful picnic spot. The trek to the fall might tire you a little, but it's cool water will refresh you instantly. Though there are dhabas along the way, you are better off carrying your own snacks and water. Feeling more adventurous? Then, pack your camping gear and get ready to spend the night amidst nature under the starlit sky.
CHIDIYA BHADAK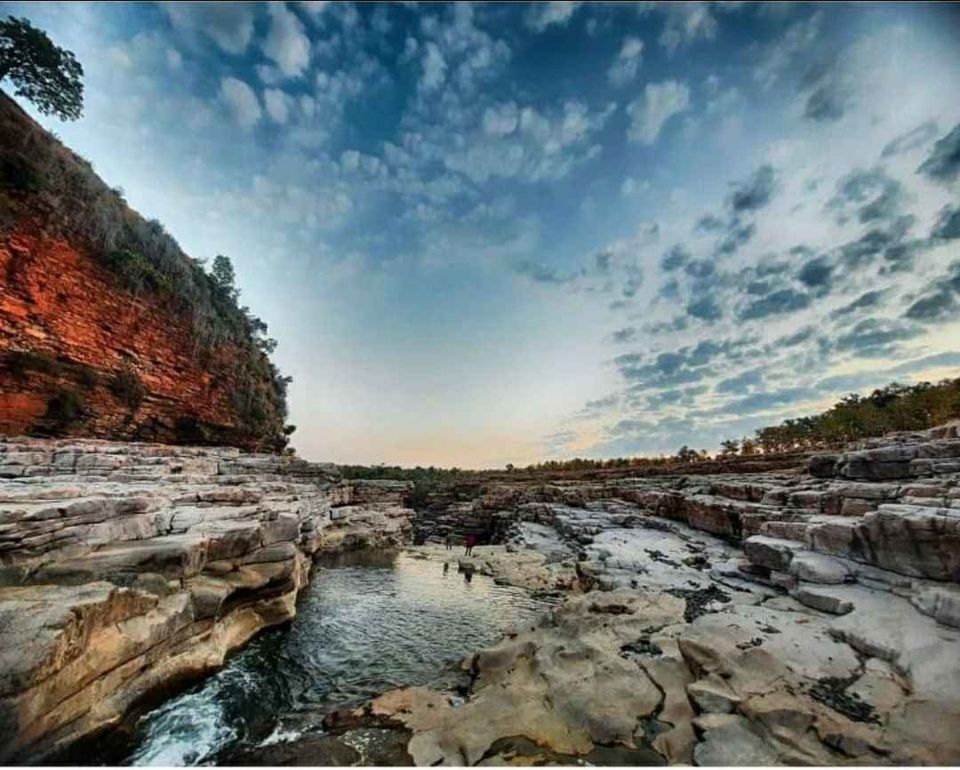 Chidiya Bhadak Falls is one of the unexplored and secret gems of Indore. Enveloped in lush greenery, and rocky cliffs, it's a mesmerizing sight to watch and also offers good trekking and hiking opportunities. Speaking of the waterfall, it is not exactly a waterfall, but a river flowing over a series of rocks that have made natural steps. Chidiya Bhadak is situated in Badwah, 53.7 km from Indore, and a perfect spot for an outing, especially considering the hot weather of this region, as you can take a dip in the pool and cool yourself.
(P.S – Make sure to maintain social distance, carry your sanitizer, keep wearing a mask and travel only when it's safe, post lockdown.)
If you have any travel story to share with us, then write about it here on Tripoto and earn Tripoto Credits!
Explore the best of travel inspiration on Tripoto Instagram!