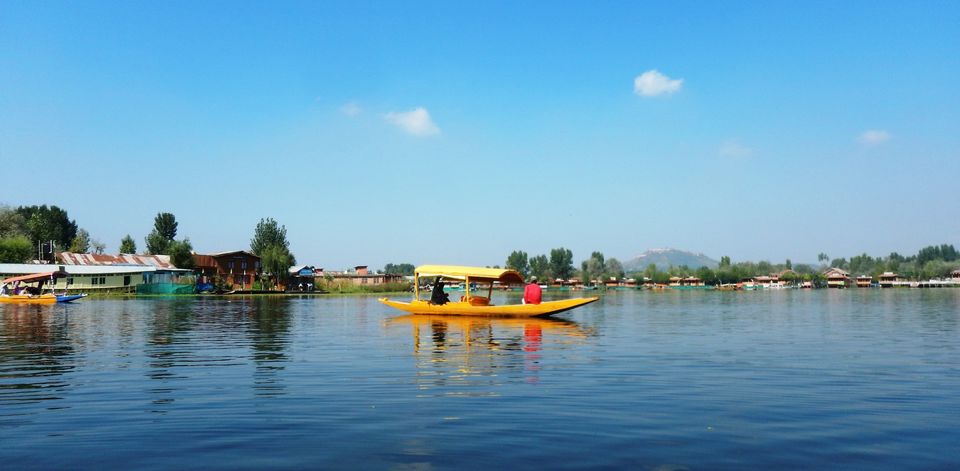 Shalimar Bagh, the famed Mughal Garden in Srinagar, was built in 1619 by Emperor Jahangir for his wife Noor Jahan. It has a black marble pavilion where Amir Khusro's exquisite lines are inscribed:
Agar Firdaus bar roo-e zamin ast, hamin ast o hamin ast o hamin ast!
(If there is a Paradise on this earth, it is here, it is here, it is here!)
This renowned Persian couplet appears on many other buildings in India and Pakistan as well. Maharaja Ranjit Singh used to entertain elite visitors in the marble pavilion. Today this botanical masterpiece is reduced to a minor park and Bangalore's Lalbagh and Mysore's Brindavan Gardens could easily put it to shame.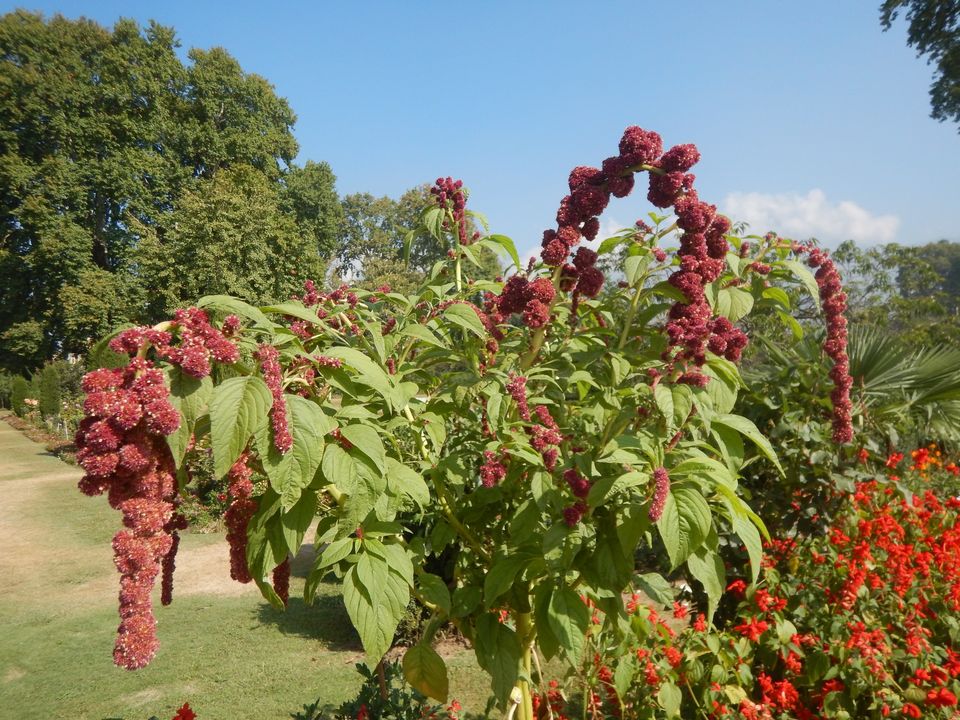 Kashmir had been on my bucket list ever since I can remember – and yet somehow I never plucked up the courage to go there. Too much danger, too many reports of terrorist activities and clashes with our western neighbour, and the net result was no go. But this September my friend Sheela Jose called and said hey why don't you come along - and that was it. The decision was made in a split second.
We were a small group of 10 women and one lone male, the latter being included because his wife was part of the group. Our tour guide Jimmy alias Mukhtiar Ahmed, and driver Tariq added to the man-power.

Did Kashmir disappoint? Well, yes and no. It was disappointing because the weather was too hot and the locales badly maintained. To see the Dal Lake in Srinagar in its present condition is heart breaking, rather like beholding a beautiful woman in need of a bath. The houseboats are immobile and parked on the edges of the lake, quite unlike the ones we have back home in Alleppey and Kollam. The shikara ride was a real treat, though. There were a couple of other lakes as well, but I've forgotten their names.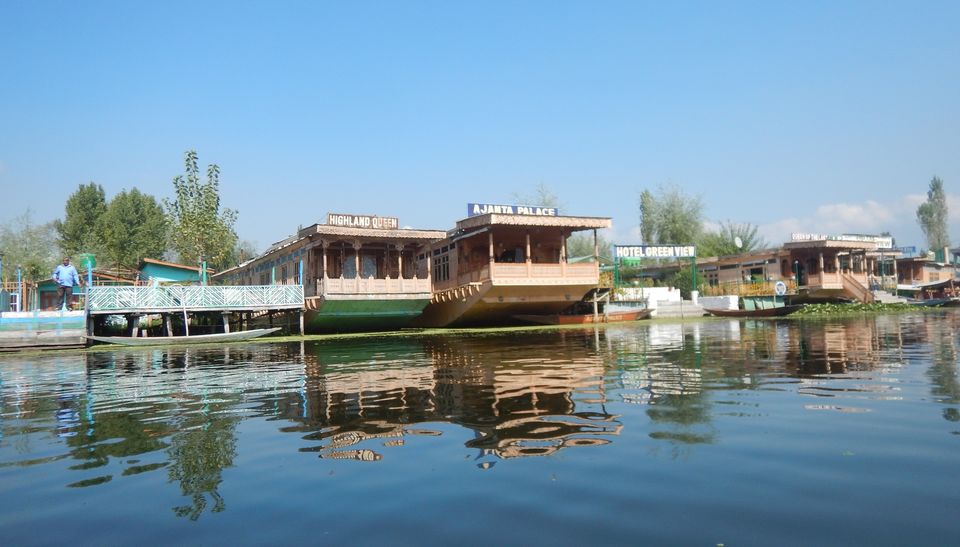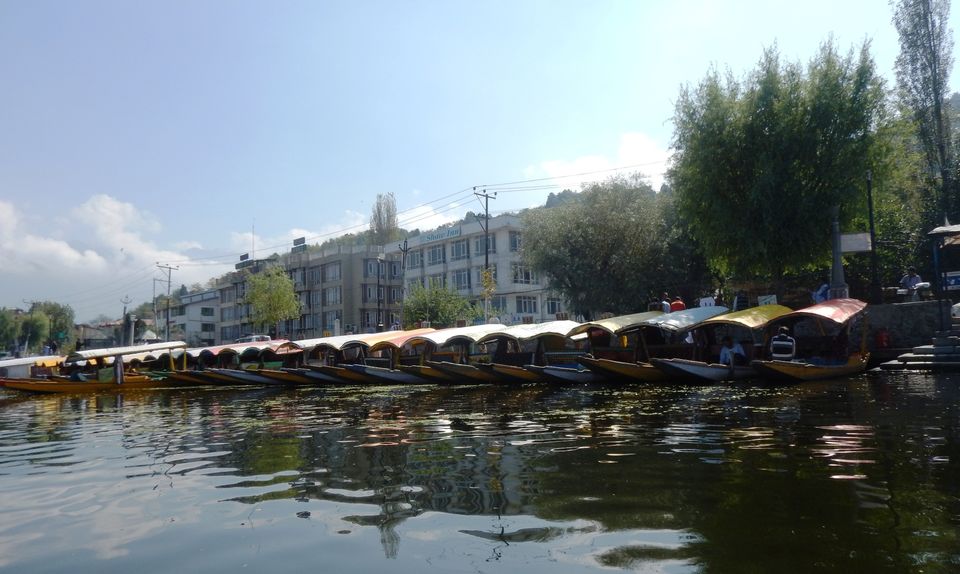 Srinagar is on the Jhelum, a major tributary of the Indus. The Jhelum is called Vitasta in the Rig Veda and the Greeks named it Hydaspes. At the battle of Hydaspes in 326 B.C. Alexander the Great defeated King Porus of the Paurava kingdom and was greatly impressed by his bravery. The exact location of the battle is in the Punjab province of Pakistan.
Nishat Bagh was built by Asaf Khan, brother of Noor Jahan, and later coveted by Emperor Shah Jahan. When father-in-law Asaf Khan did not hand over the place to son-in-law Shah Jahan, the latter cut off the water supply!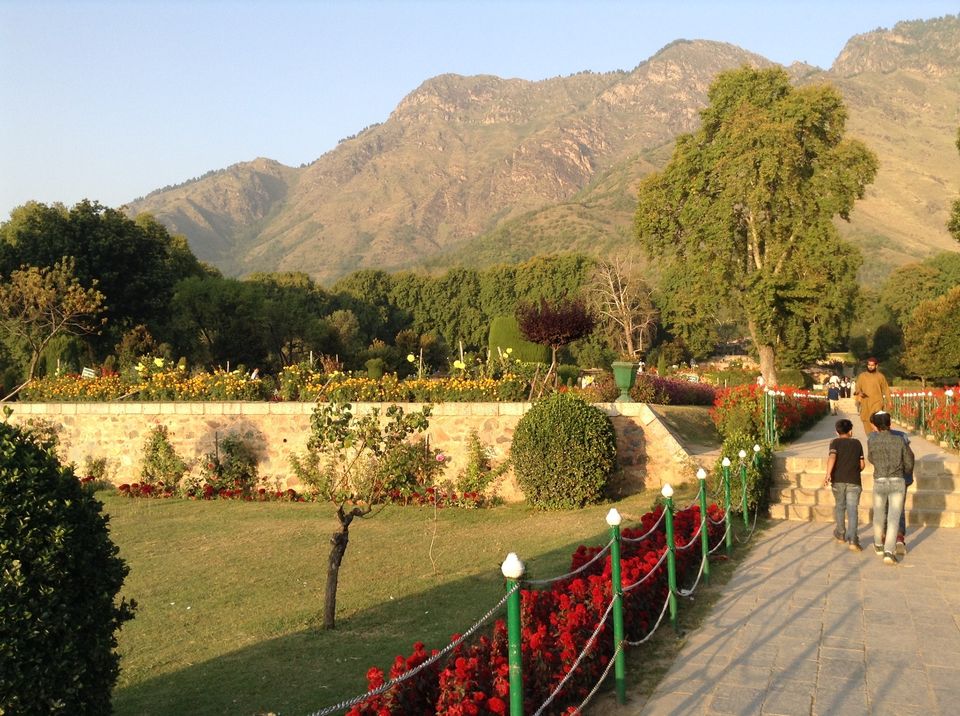 The Chashma Shahi or 'royal spring' garden was built in 1632 for Dara Shikoh, son of Shah Jahan. The eternal spring was first discovered by a female saint, Rupa Bhawani. Incidentally it was here that Dara Shikoh was killed by his younger brother Aurangzeb. Our guide told us that Nehru used to have water from this spring transported to Delhi for his own consumption. The old man really knew how to live like a king! Legend has it that Mumtaz Mahal drank the water of this spring and was cured of her illness. The water was even taken to Agra for use in the royal kitchens. Wow!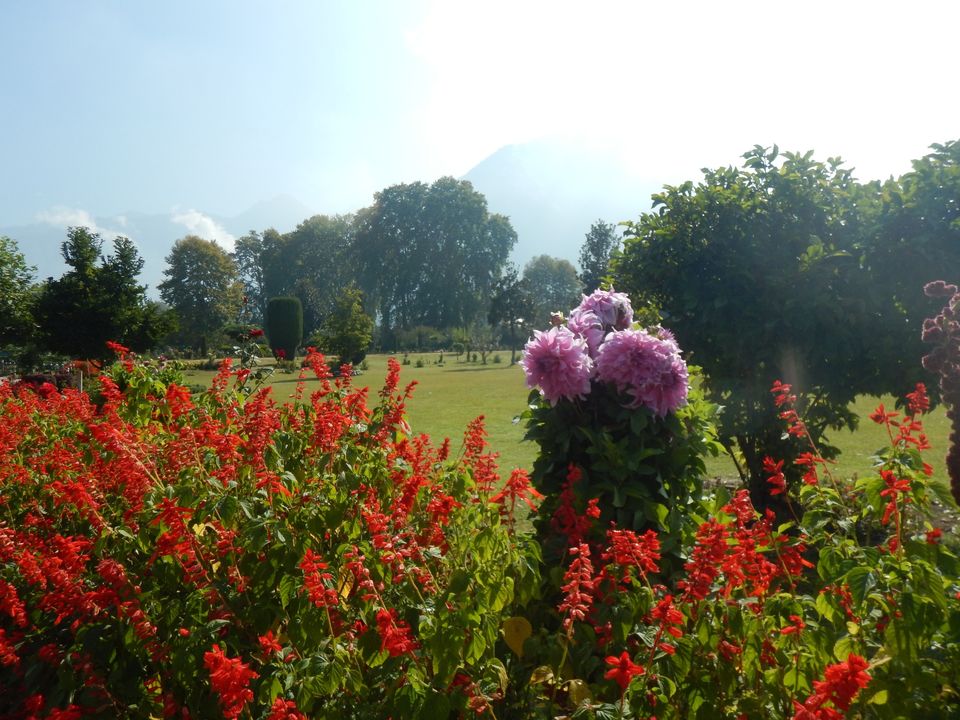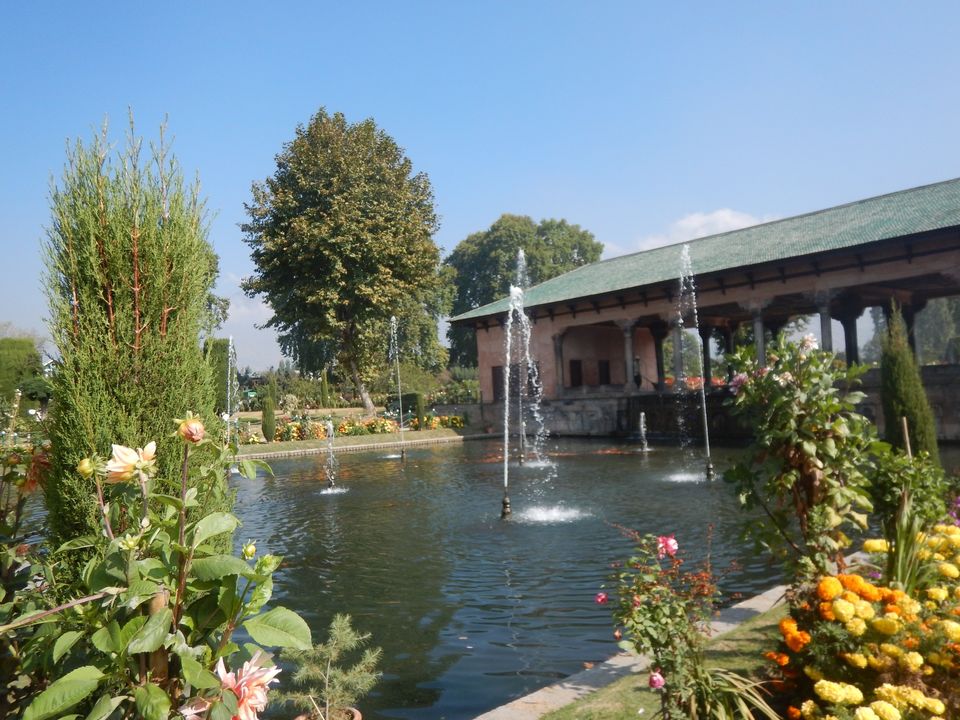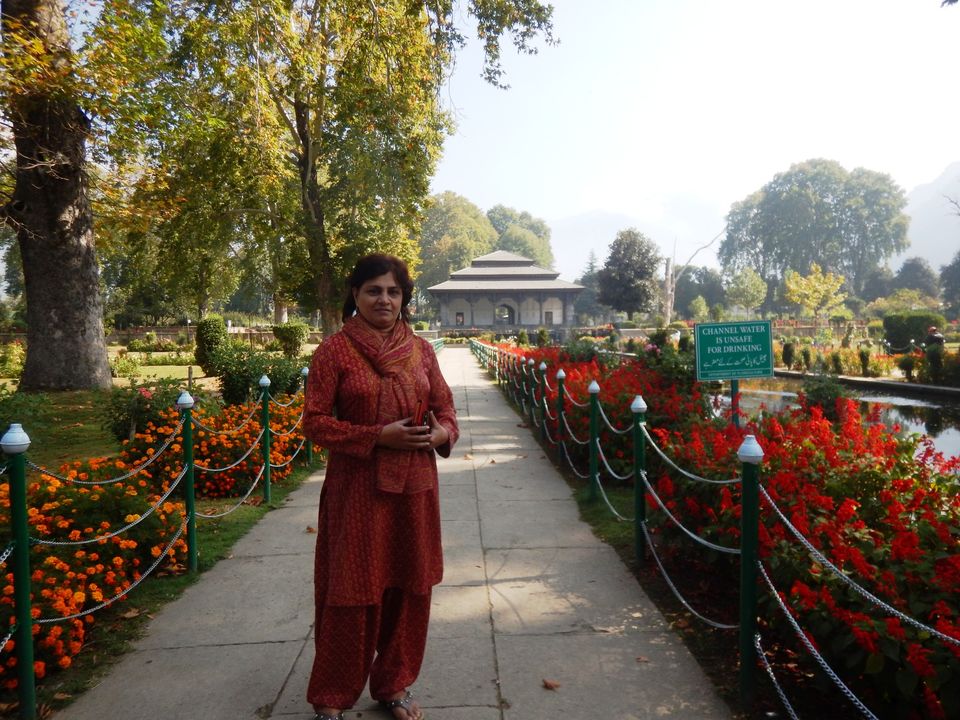 We found Shalimar Bagh, Nishat Bagh and Chashma Shahi in different shades of neglect. Yes there were flowers and fountains and chinar trees and lighting but every object seemed to be crying out for human care. Srinagar, Gulmarg, Sonamarg, Pahalgam and other places in J&K were favoured shooting locations for Bollywood blockbusters until the growth of militancy edged out the film industry-wallahs altogether. Today there are gun-wielding army men everywhere, many of them in riot gear.
We took the mandatory Kashmir-ki-kali pictures in the Dal Lake and Mughal gardens, mainly to oblige the sellers and partly to amuse ourselves.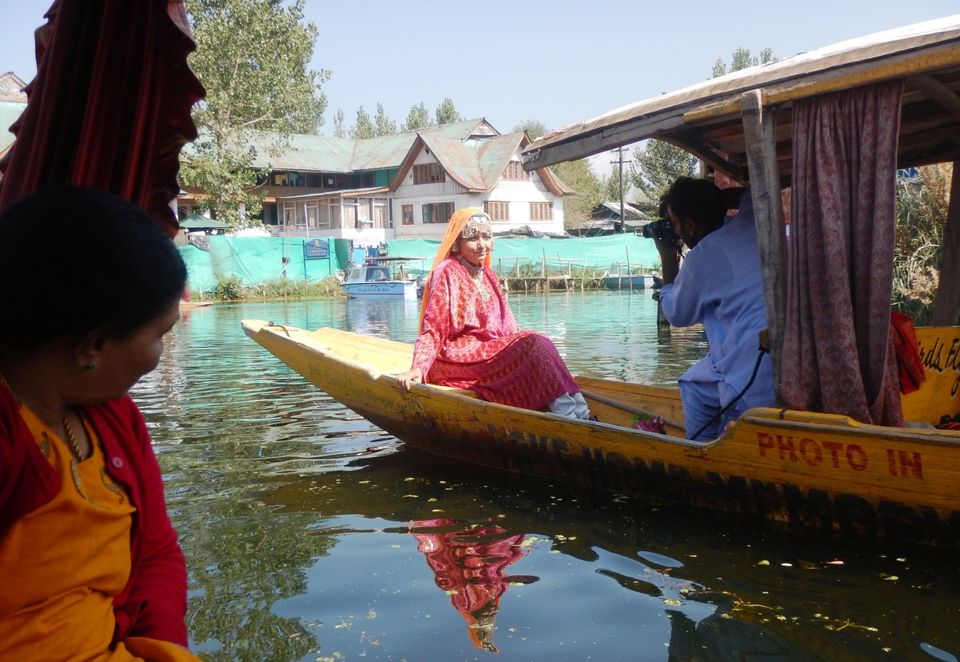 We visited Hazratbal, the 300 year old shrine that supposedly houses a hair of the Prophet Mohammed's beard. Interestingly it was built by a woman, Inayat Begum, whose father was imprisoned by Aurangzeb for possessing the relic. Talking of relics our Muslim brothers seem to have imbibed a Buddhist tradition of holding on to the teeth and hairs of the founder of their religion.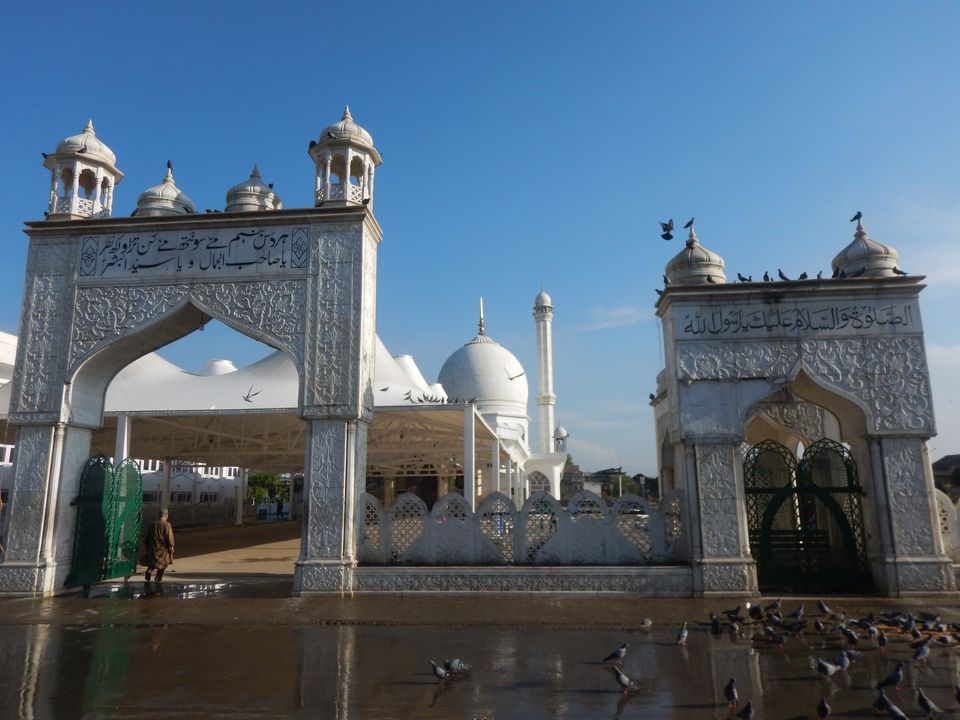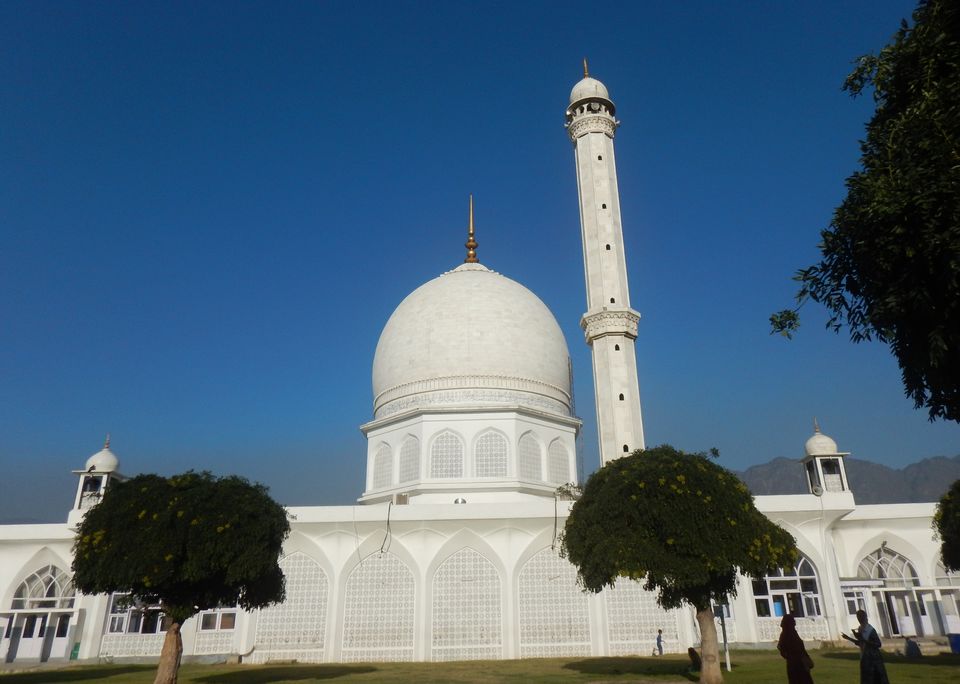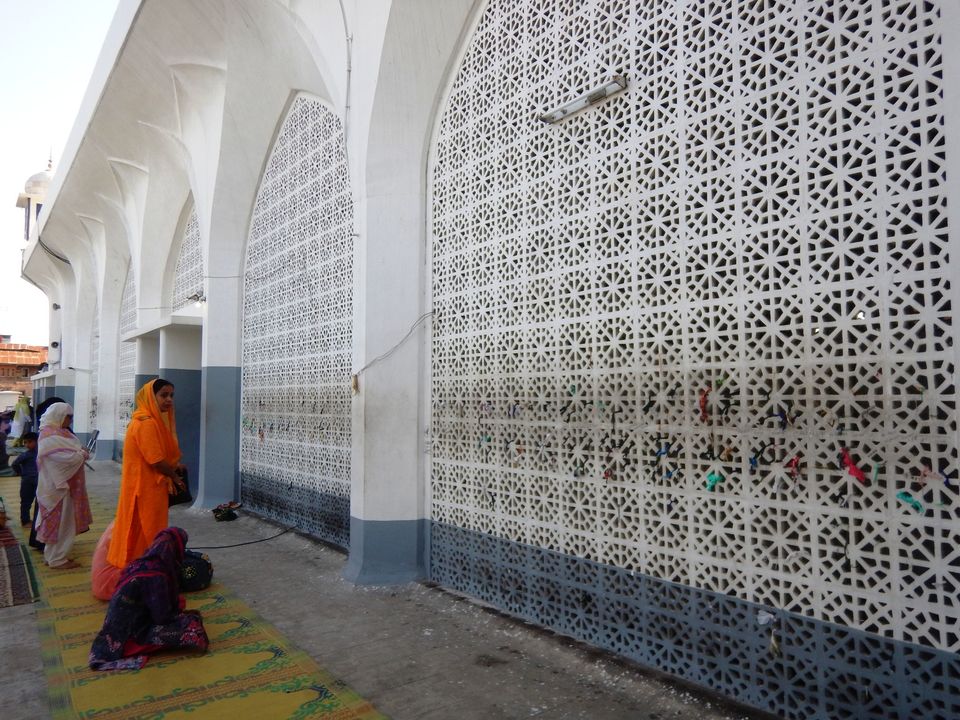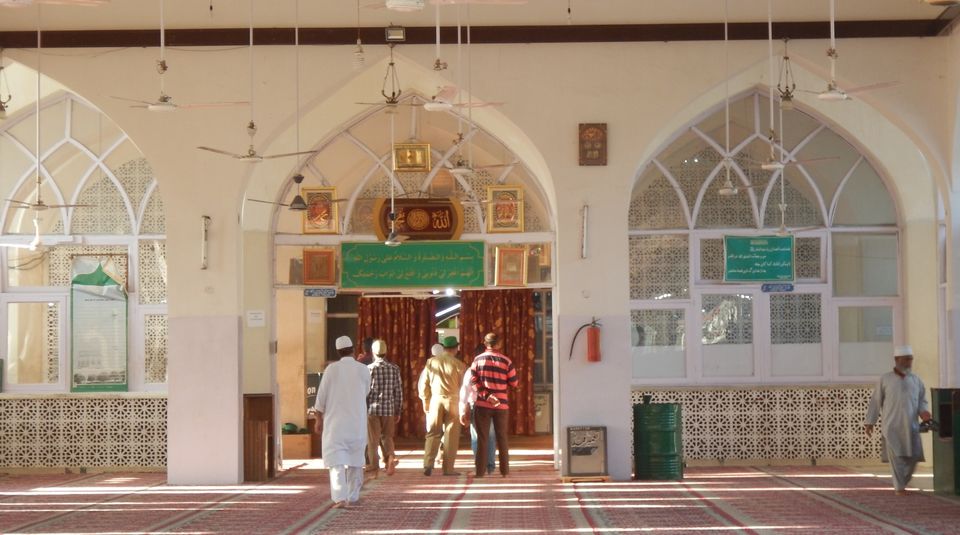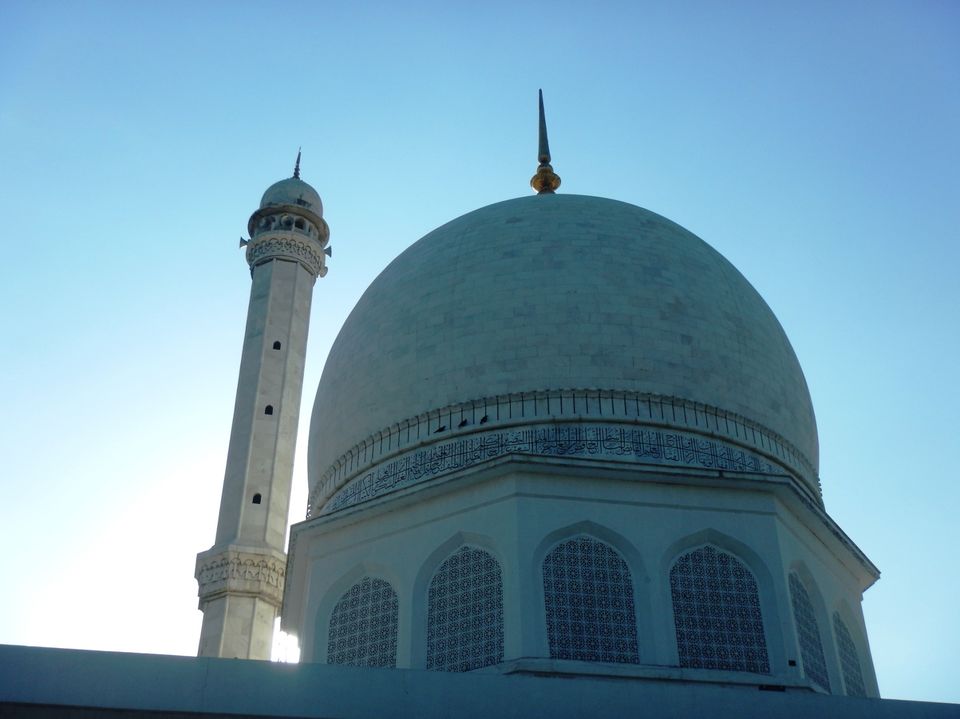 Our visit coincided with the Muharram festival – not sure if I should call it a festival – and there were processions with breast-beating mourners. We didn't see any sign of self-inflicted injuries but we were told the Shias ritually mutiliated themselves on this day. Jimmy told us there was no need to hurt yourself in order to mourn a loss - and we were inclined to agree.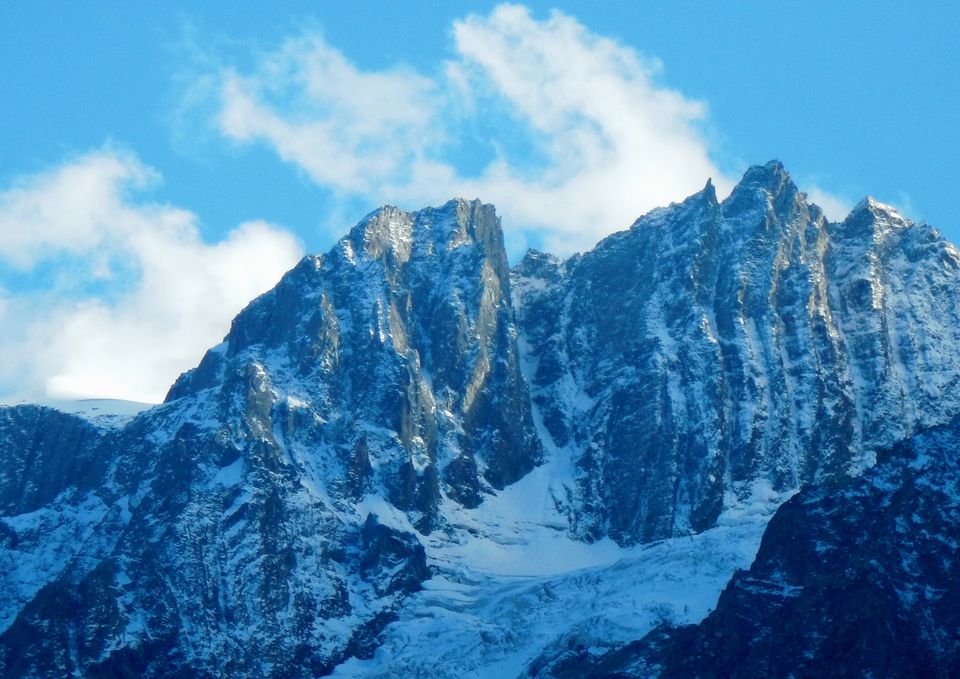 Sonamarg (meadow of gold) is on the Nallah Sindh, a tributary of the Jhelum. It was once a located on the ancient Silk Road. There wasn't much snow as winter was only beginning. But the view was magnificent all the way. Sonamarg has no permanent residents for it is inaccessible during winter due to avalanches and snow. You cross the Zojila Pass to reach Zero Point which is cold, wet, freezing. Removing our gloves to take pictures was a major challenge.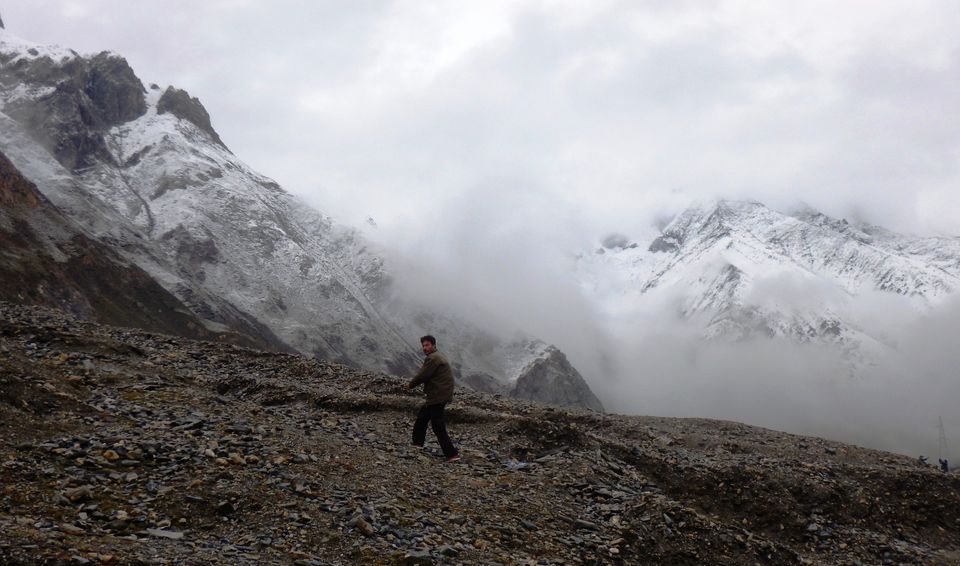 The Zojila Pass at an elevation of 11,575 feet, forms a vital link between the Kashmir Valley and Ladakh. It is crucial for the defence of Ladakh. The road is part of NH 1 and is impassable in winter. We were stranded on the road for a while because the authorities blocked the traffic for reasons that we couldn't figure out. There was a light drizzle. It was a nail-biting jeep ride but the road seemed to have been widened recently and it wasn't so bad after all. Some sections were pot-holed though and the rains made it worse.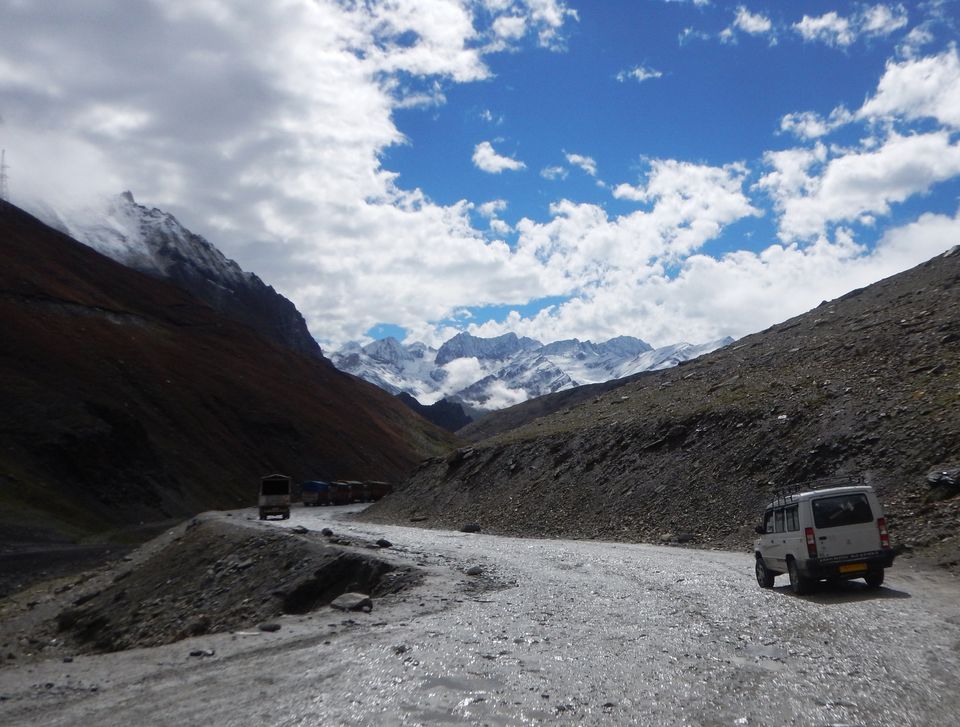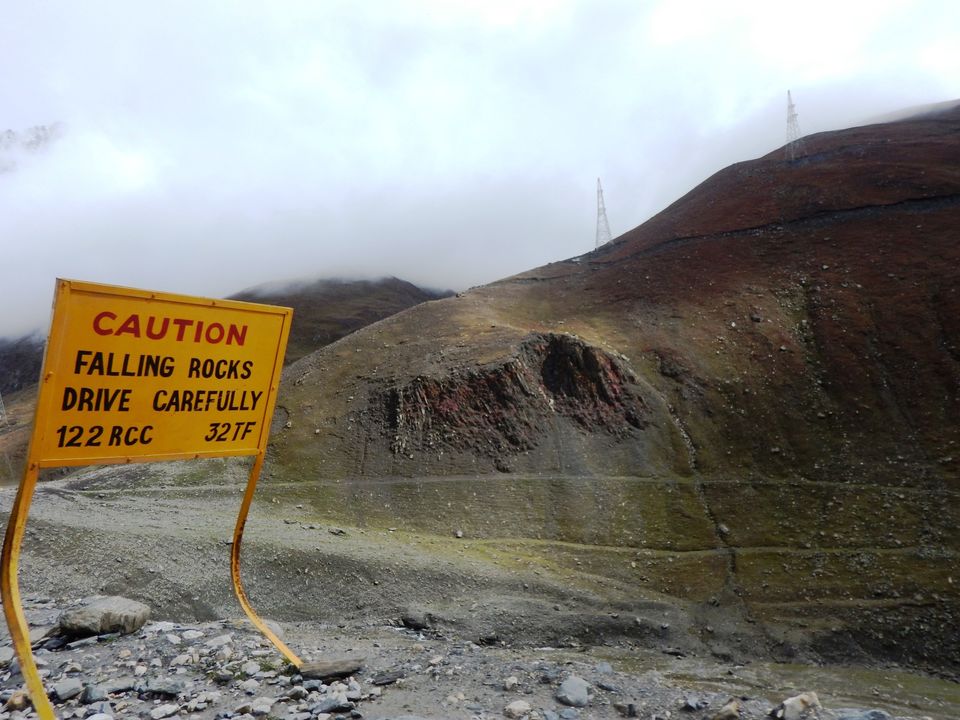 Zojila was captured by pro-Pakistan forces after India's Partition, and later recaptured by the Indian army. Now a 14 kilometre tunnel is on the cards, and it will reduce the driving time from 3 hours to 15 minutes to cross the Zojila Pass. It will be India's longest tunnel.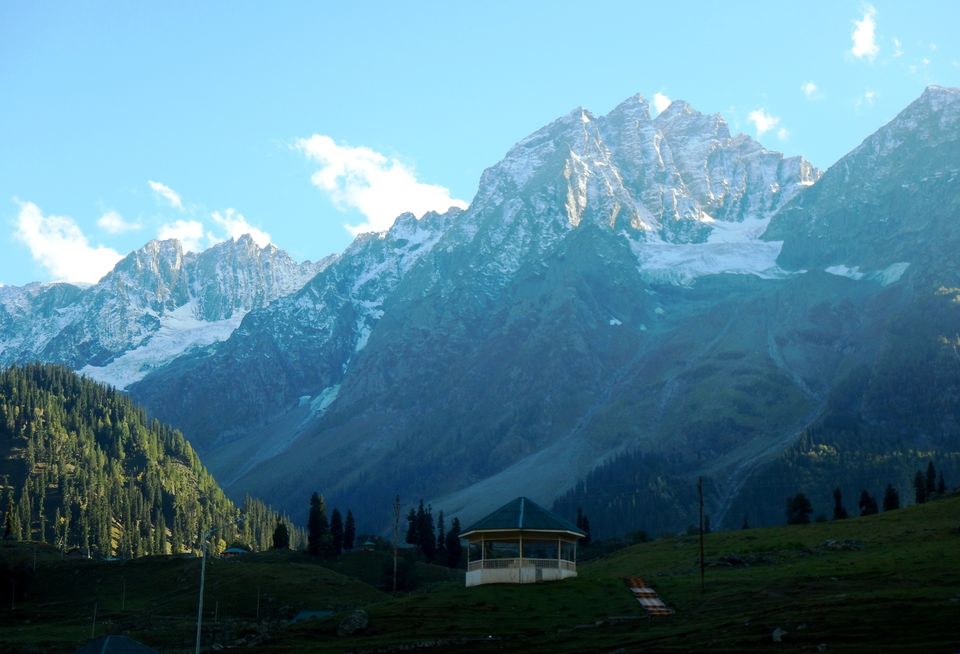 Back in Sonamarg, a 90 minute pony ride could take you to the Thajwas Galcier. Dozens of young men surrounded us and coaxed and cajoled. I said I'm too old for this. But we are young, we'll take care of you they said. I refused to be convinced. Finally two youngsters Mathew and Somy went along and Jimmy accompanied them, presumably for security reasons. Mathew reported that once they had reached the glacier the guide pointed in one direction and said, "Pakistan down there. Wanna go?" Thankfully the young couple didn't want to transgress any boundaries.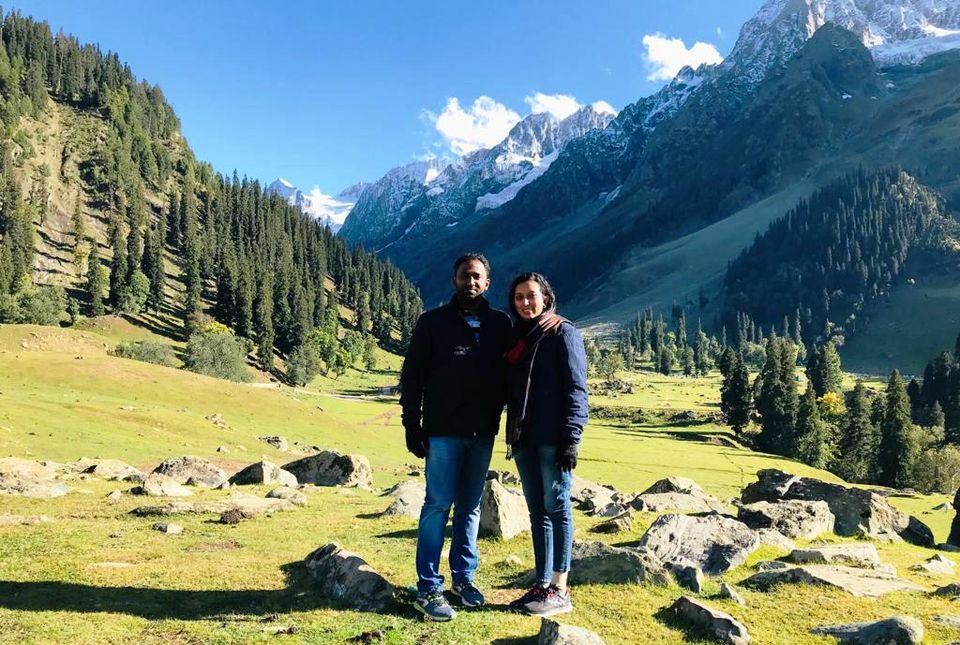 On our way to Gulmarg (meadow of flowers) we passed through Anantnag, which Jimmy told us means 'countless springs' and has nothing to do with snakes. Gulmarg is a Himalayan ski resort but right now it's devoid of snow. It has the world's highest golf course at 8690 feet thanks to the Brits. The town is uncomfortably close to the Pakistan border. Mt. Apharwat stands 13, 800 feet above sea level. And if you climb it you may be blessed with a view of Nanga Parbat. But we weren't cut out for that sort of adventure, so we had to be content with lower, less exciting ground.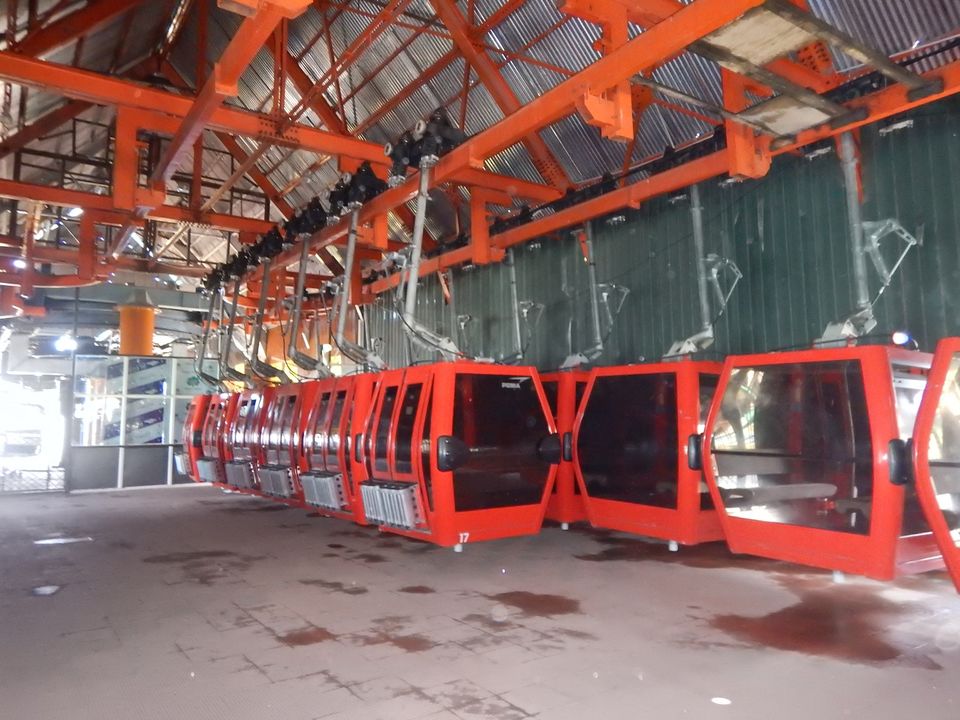 The gondola (cable-car) ride was something though. Stage 2 of the gondola ride takes you to a height of 12,960 feet on Mt. Apharwat. Jimmy told us it's the world's highest cable car ride but google said the honour goes to La Paz, Bolivia. Mt Titlis, Switzerland is at 9900 feet, so that's the comparison. Obviously the Gulmarg gondola stands at World No.2, which isn't bad at all. And Gulmarg seems to be India's only ski resort, so it's a must-see. You'd better be well-dressed because it's freezing at the top and oxygen is rarefied. I must confess I ran away pretty soon!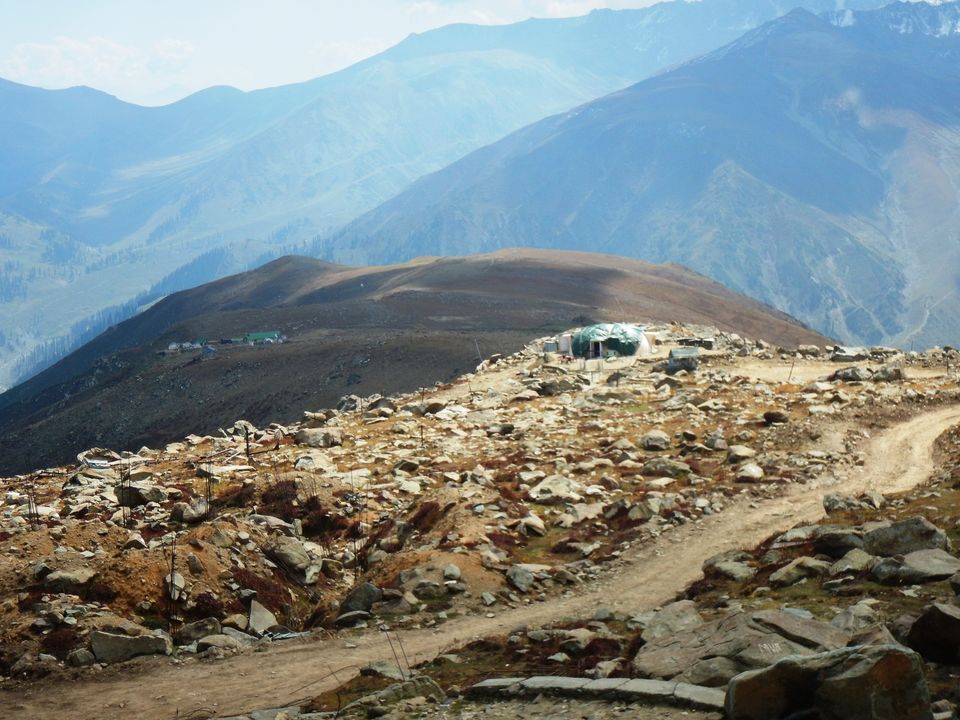 Pahalgam (valley of shepherds) is exquisitely beautiful with the blue waters of the Lidder River traversing a terrain of rounded pebbles. Chandanwari, located 16 kilometres from Pahalgam is the starting point of the Amarnath yatra, a much favoured pilgrimage to the holy cave high up in the mountains that houses a massive icy shivalinga and is reachable only by days of trekking in low oxygen climes. We satisfied ourselves by taking the first few steps.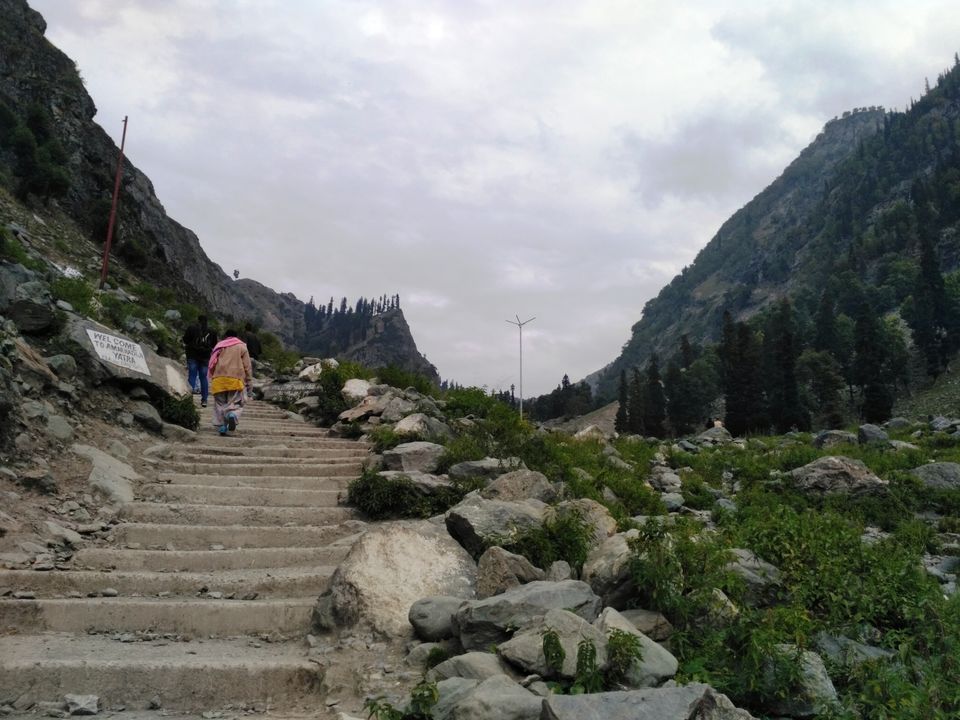 Aru Valley and Betaab Valley were the other attractions, the latter named after a popular Hindi movie that was picturised at the spot.
We were struck by the poverty that was in evidence everywhere. We saw Mehbooba Mufti's house – nay, the truth is the walls were so high that we saw nothing but the gate and the walls. Everywhere the guides, ponywallahs, boatmen and jeep drivers far outnumbered the tourists. So there was intense competition and a lot of quarrelling in Kashmiri, which we found hard to understand. But the tone of the arguments was unmistakable.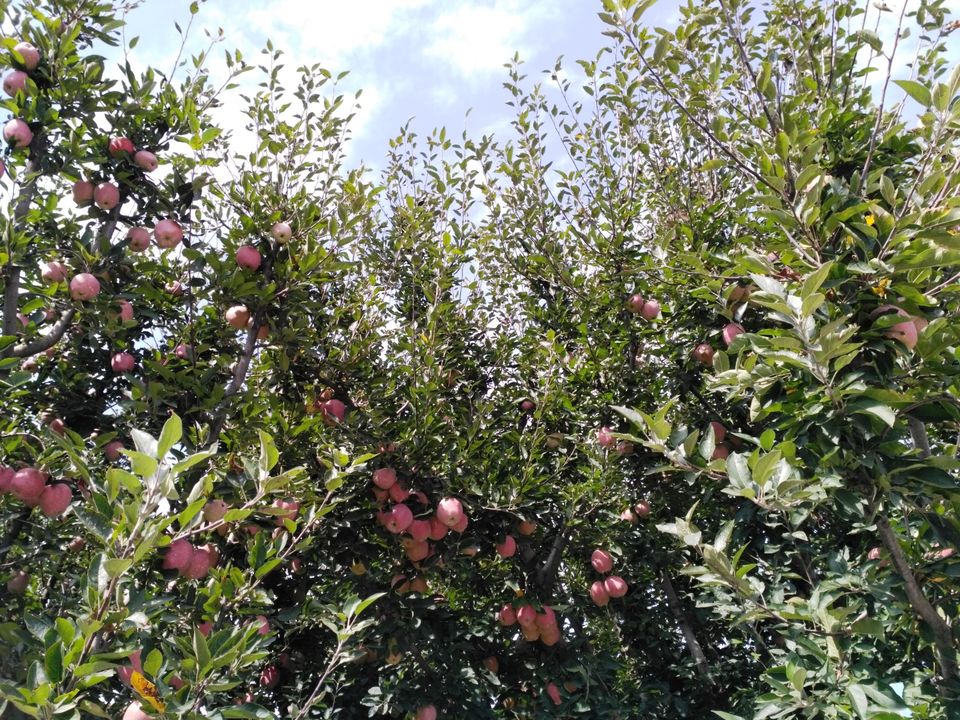 The apple orchards were awesome and the chinar leaves were just beginning to turn yellow. Sheep, goats and shepherds were everywhere. And the mutton was delicious.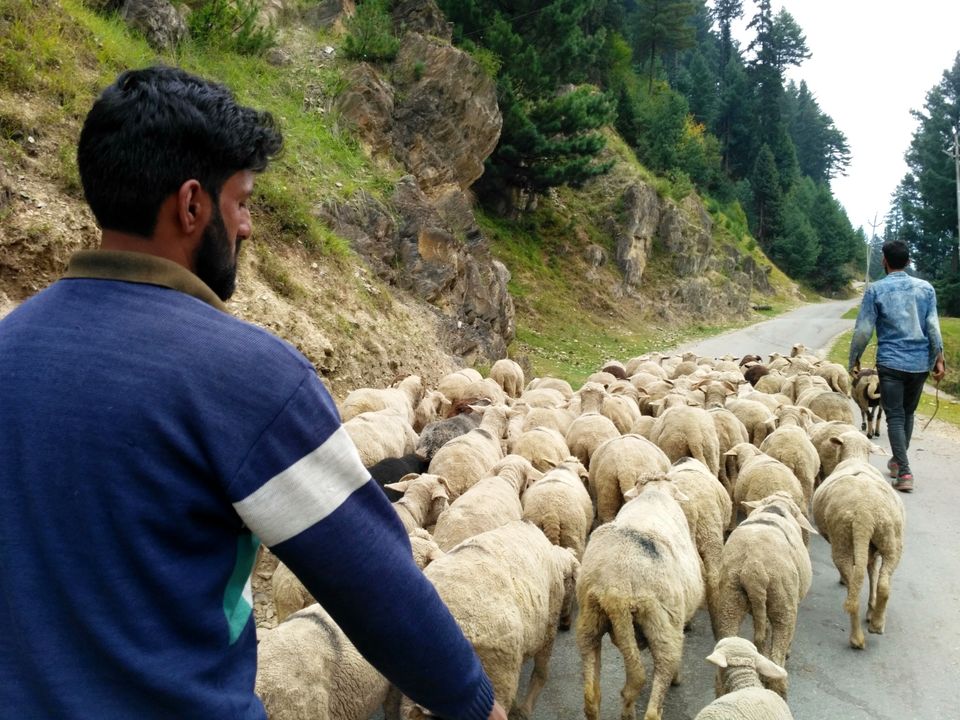 Tea is of many varieties, the most exotic being salted tea with butter and stuff. Kahwa is a nice concoction with almonds and what not. Saffron is a must-buy. Pashmina shawls, carpets, walnuts and the most perfect apples I've ever tasted, all contributed to a delightful shopping experience.
Once the summer abode of India's Mughal rulers, Kashmir was the most preferred destination of tourists from all over India and the choice shooting locale of the film industry, but the dreams have shattered and the paradise has been abandoned. Only the undying enthusiasm of the tour operators ensures that a steady stream of visitors still makes it to Kashmir.
Jimmy is reliable and enthusiastic and can be reached on 9596200608.