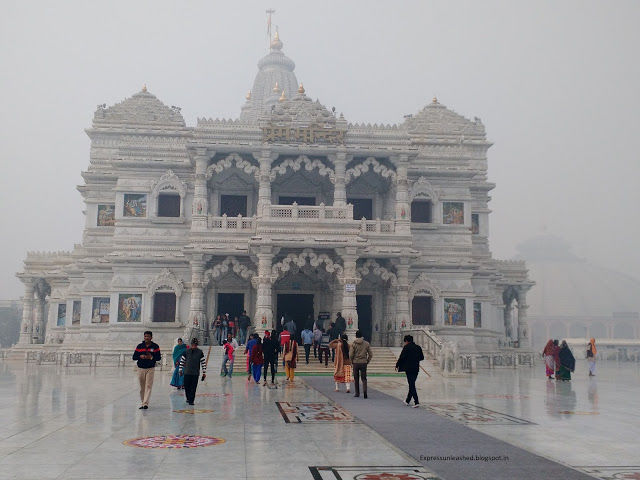 The iconic Prem Mandir made in Italian marble, is bathed in vibrant colors every evening. And trust me, it is a sight to behold! From soothing green and bubbly blue to glittering gold and soft pink, the colors enhance the beauty of the temple. Watch the magic unfold in 1 minute.
This is a daily practice in Prem Mandir after sunset.
Prem Mandir is in Vrindavan, Uttar Pradesh which was opened to public in 2012. See and know more about this stunning temple here in my blog.
P.S- The post made to the list of popular posts on Indiblogger website.