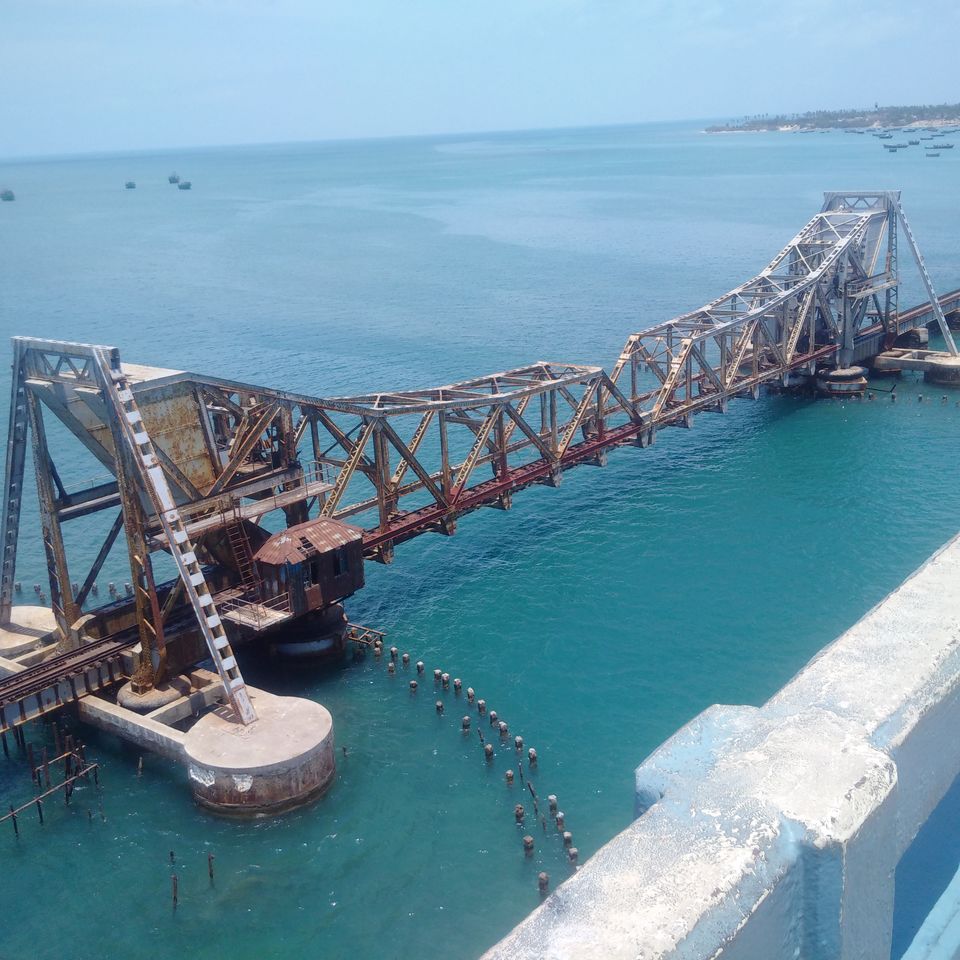 After a hectic hard work to get the promotion I deserved, I wanted to relax out and ward off my pressure built in my mind. So, I have decided to go out for a trip. So, it is been a while since I drove bikes and went on for a long ride. So, I have decided to move for a biking trip to Rameshwaram.
Getting there:
Rameshwaram is well connected with Rail and road routes. Head to Chennai and take a bus or train to Rameshwaram. It is a day's journey.
I went to Madurai from Chennai via flight and picked up my friend's bike and started my 160 kms journey.
Most important- Health Hazard:
Temperature is very high here scaling up to 45 degree Celsius. I had severe sun burn after heading to Chennai. So carry a sun cream and other medicines upon doctor's prescription.
Things to carry- Must:
1. Camera- Missed many beautiful moments. Every picture uploaded here is shot via my BlackBerry Passport Smartphone
2. Binoculars- You can see the Sri Lankan Naval Base and International Base Line between India and Sri Lanka from Rameshwaram
3. Swim suites- Beach! Beach! Beach! All over beaches! Don't forget!
4. Small value Indian coins- There are many items to purchase at Rameshwaram. They are pretty cheap ranging from 0.25 paise to 100 rupees. So, memorabilia is too important.
5. Pairs of alternate clothes- As stated earlier, due to hot sun, you will get sweats and hence the need.
6. Stay Hydrated throughout the journey- Have water where ever you find.
Day 1: Entering Rameshwaram
Rameshwaram will welcome all its visitors by hot sun! You have entered Rameshwaram once you feel the atmospheric temperature pumped up!
First of all you will visit the Indira Gandhi Bridge in case you come by road and will visit Pamban Bridge in case you come by Train. Since, I came by road I had the beautiful view of the Old Broken Bridge and Pamban Bridge. This bridge serves as a gateway for ships by opening up when they arrive and closes when train arrives as they serve as railway tracks. Please note stopping at Indira Gandhi Bridge to view Pamban is a punishable offence. I had to pay a fine of Rs. 500/- for stopping. However, viewing Pamban was my key to do!
Then I checked in to a hotel since a two hour bike ride made me inundated with sweats. I took a gentle bath and moved around.
Then I moved to Agni Theertham where people offer prayers to Ancestors! This has mythological value similar to Kasi! I took bath and moved to Rameshwaram Temple.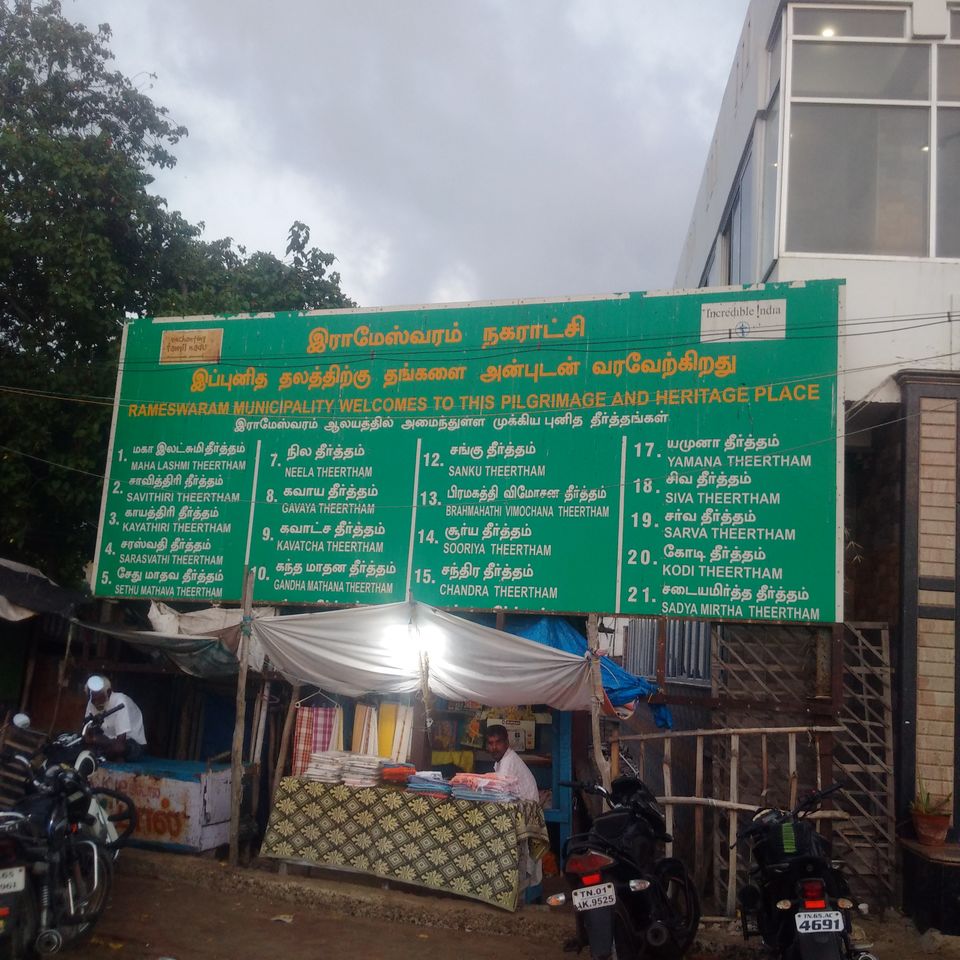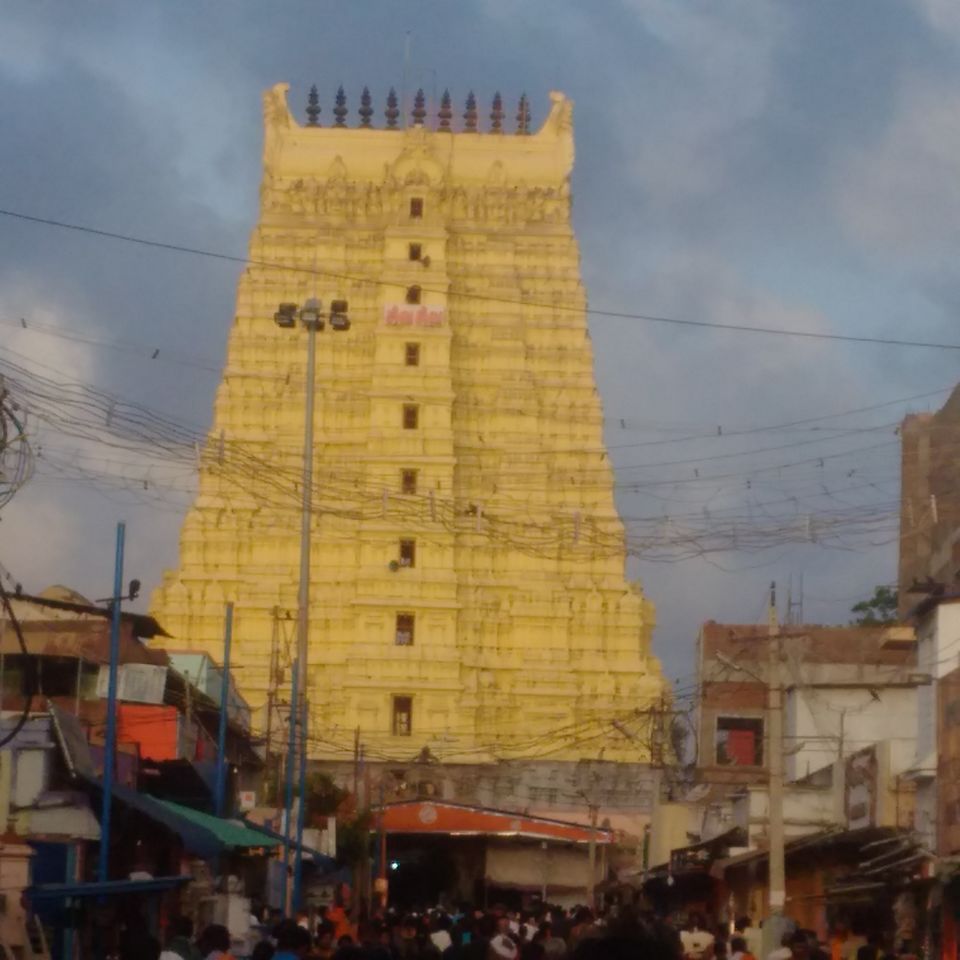 I have offered my prayers to the God after taking bath in the 21 Theertham Wells. You need to get a token for Rs. 25/- and can take bath here. It is refreshing and gave a good boost to my mood.The Nayakars of Madurai have built a great structure inside the temple. I didn't take my mobile with me since I had to take bath in the wells. Lord Shiva is the main deity. This temple has the longest corridor among all temples in India. The breadth of these corridors varies from 17 to 21 feet with a height of 25 feet all of them being aligned in the same angle.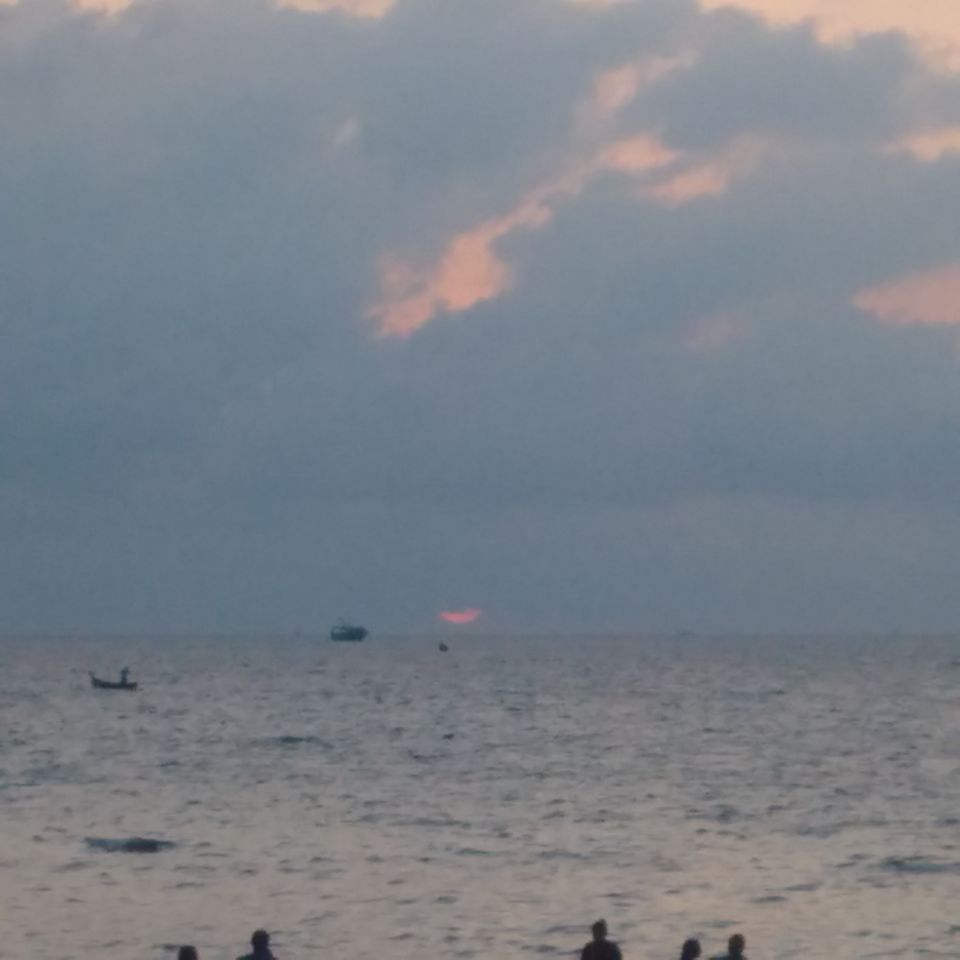 Day 2: Highlights of Rameshwaram- Part 1
I have decided to split my trip into two parts. First shall be to all holy places and second shall be to all non-holy places.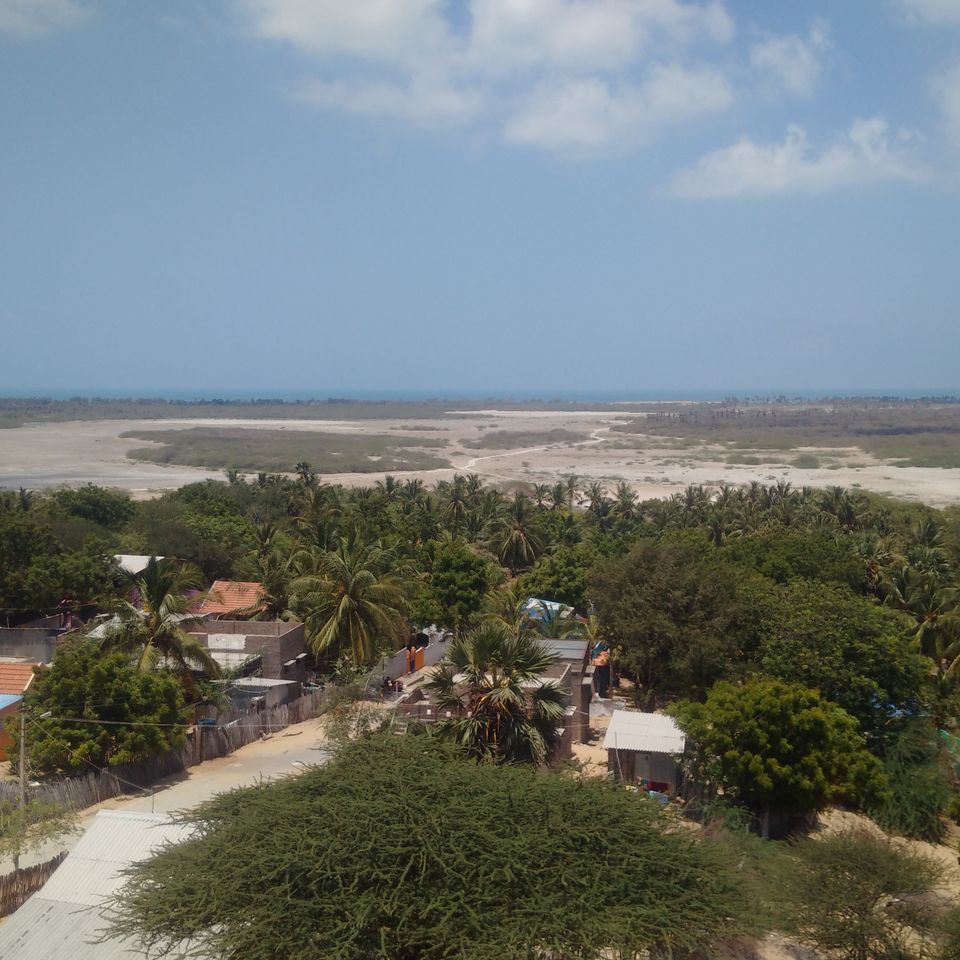 First I visited the Gandhamathana Parvatham where in Lord Rama's foot step is being found. Then I moved to Lord Vishnu's temple. I visited the Ramar Theertam and Lakshmana Theertham and visited the Hanuman's Temple. Finally we saw the floating stone from Ramar Bridge to Sri Lanka which was believed to be preserved from the time of Ramayana. Then I moved to Kothandaramaswamy Temple which was the only remains of the cyclone of 1964 which wiped off Dhanushkodi.
Day 3: Highlights of Rameshwaram- Part 2
So this was the day! I had to see the non holy places! I went to Gulf of Mannar directly! I will share a detailed post on Gulf of Mannar later!
Then I moved on to Arichaalmunai. This is the tip of India. You reach this place and turn on your location. You will see that you are in between India and Sri Lanka.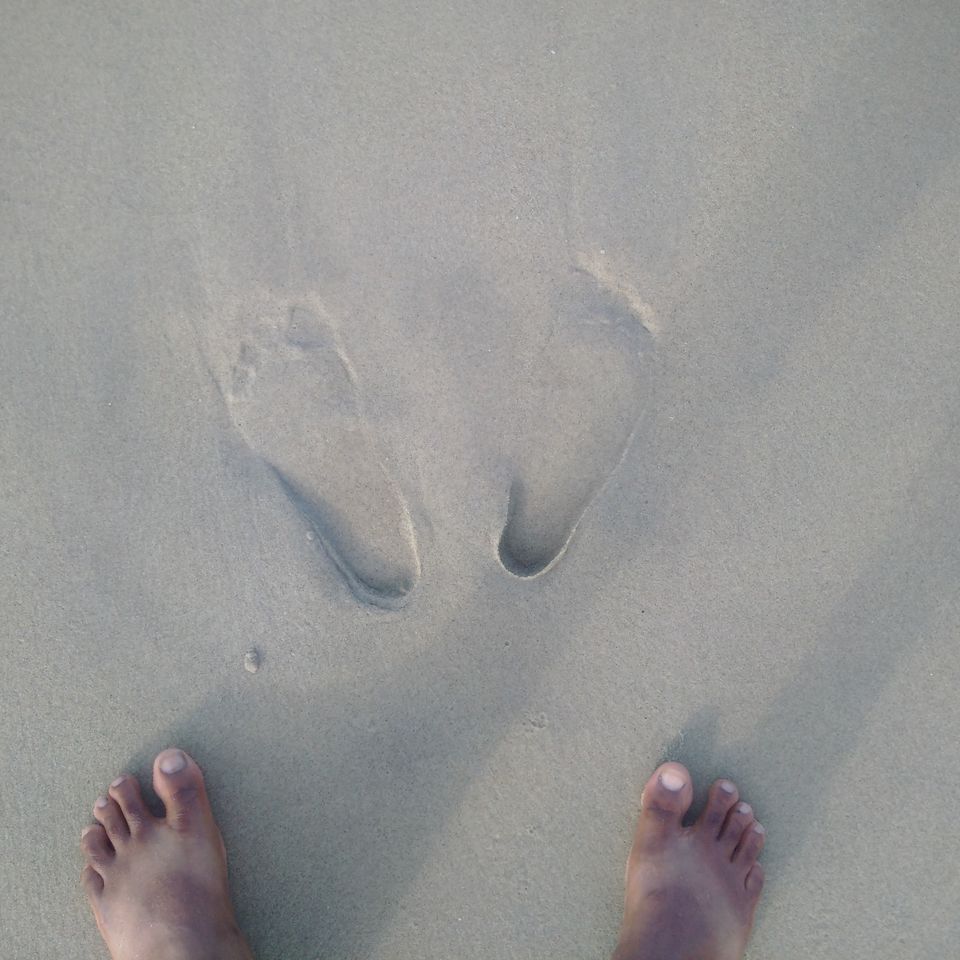 Seas are bit rough here. So, don't dare to take bath! Using your Binoculars you can see the Sri Lankan territory beginning in a few nautical miles from here!
Then I moved to the 1964 cyclone hit part of Dhanushkodi. Some of the olden remains are snapped below.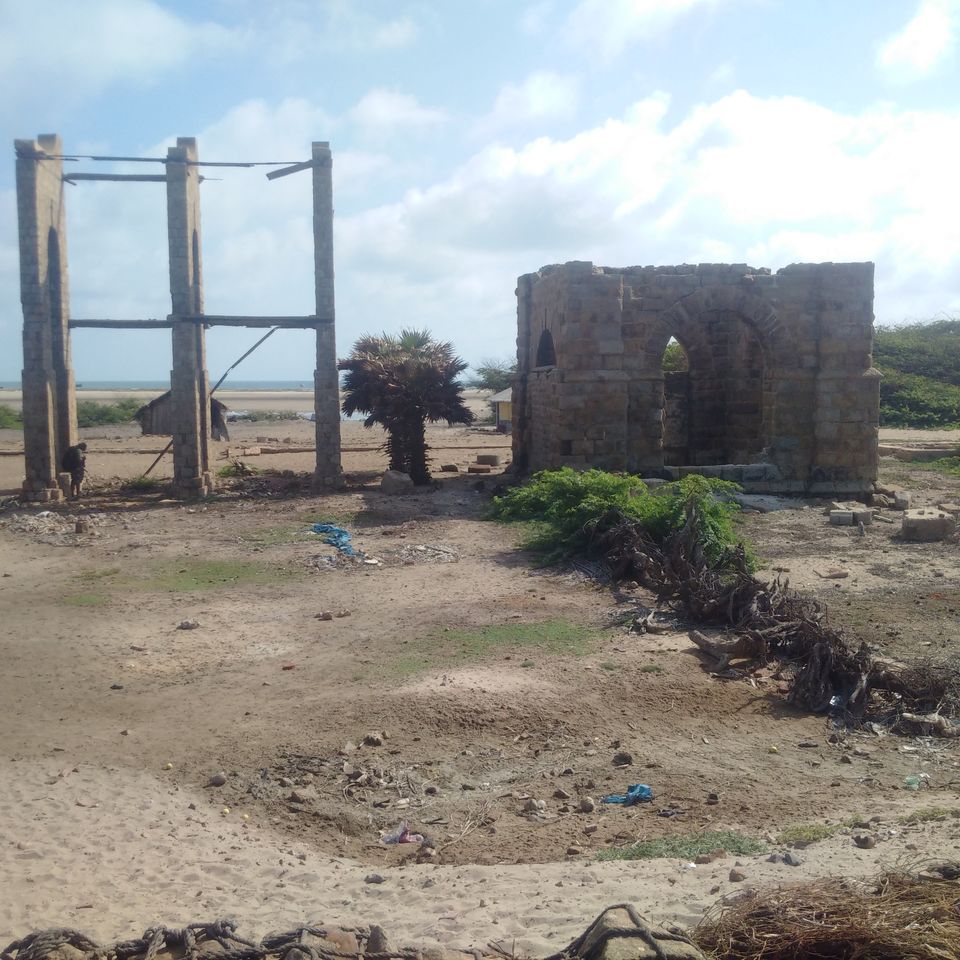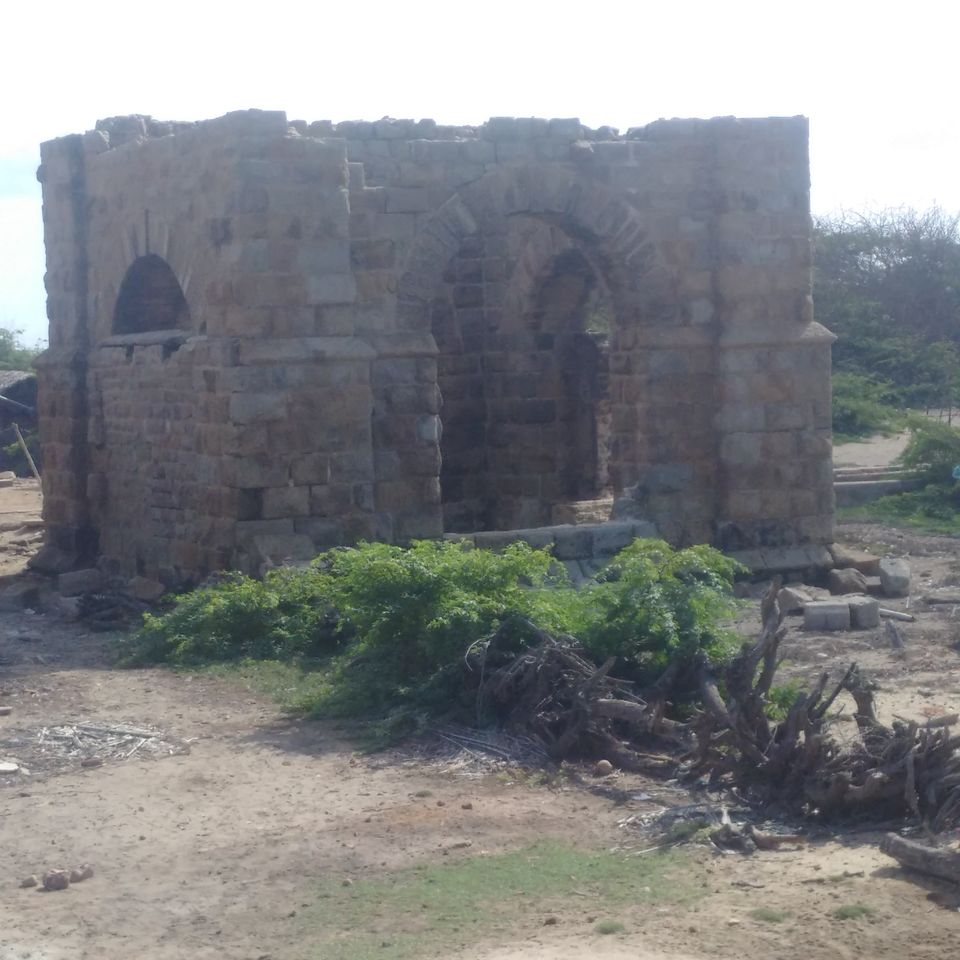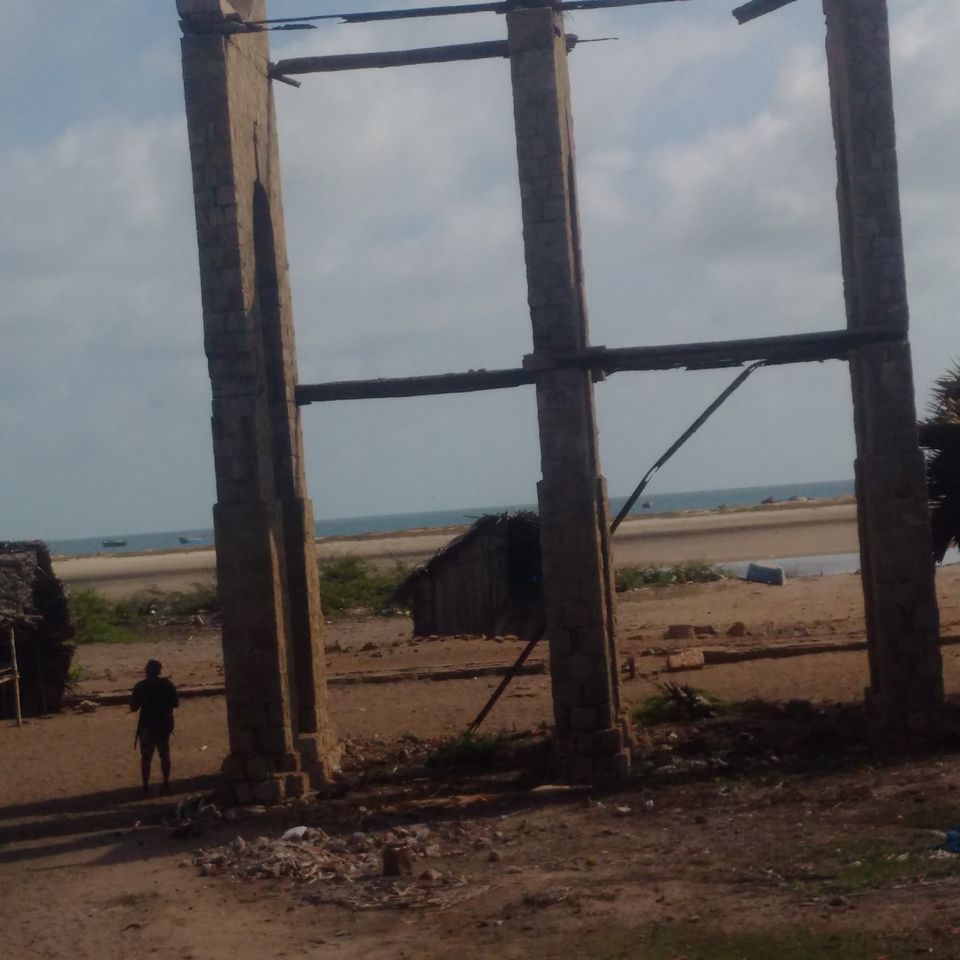 Then I moved to Rameshwaram TV tower and had couple of photos there.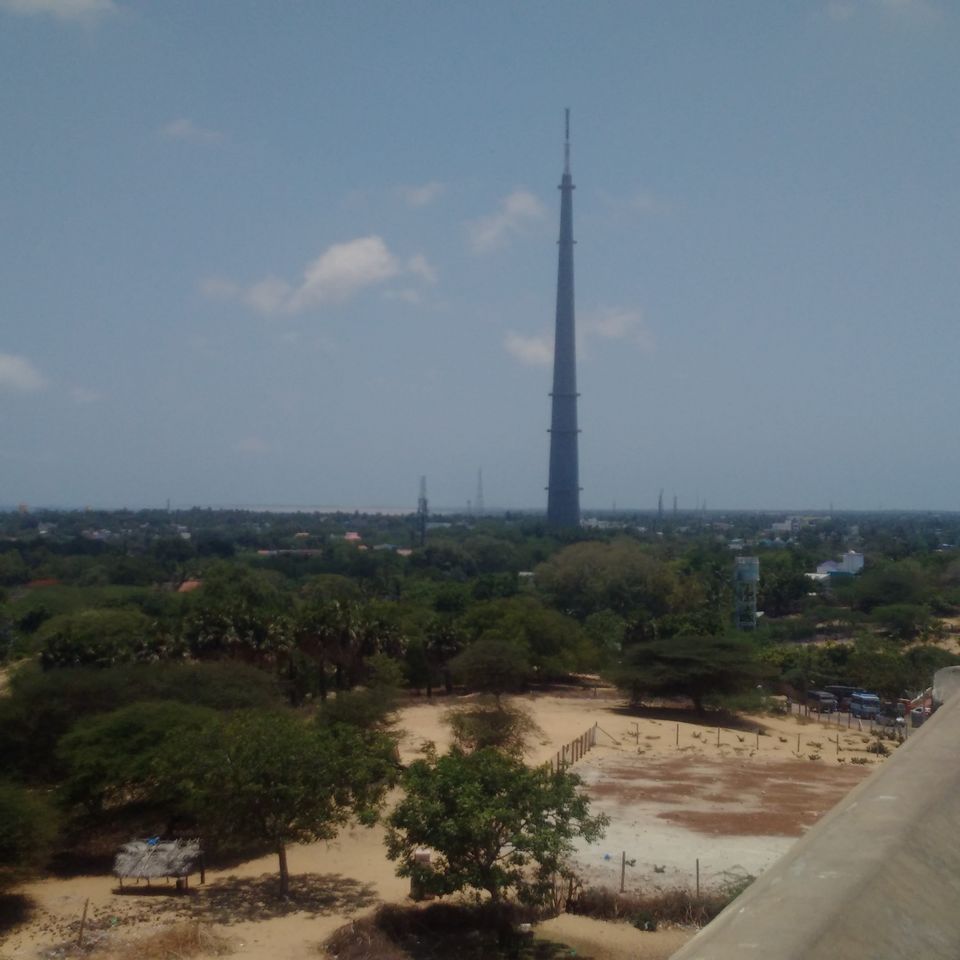 Then I moved to Vivekandar Mandapam! I were bit disappointed since there was nothing much historic about the mandapam except the fact that it was built in memory of Swami Vivekanda's visit to Rameshwaram after his historic Chicago Trip! But on going to the back of the mandapam I had a sea view like this <3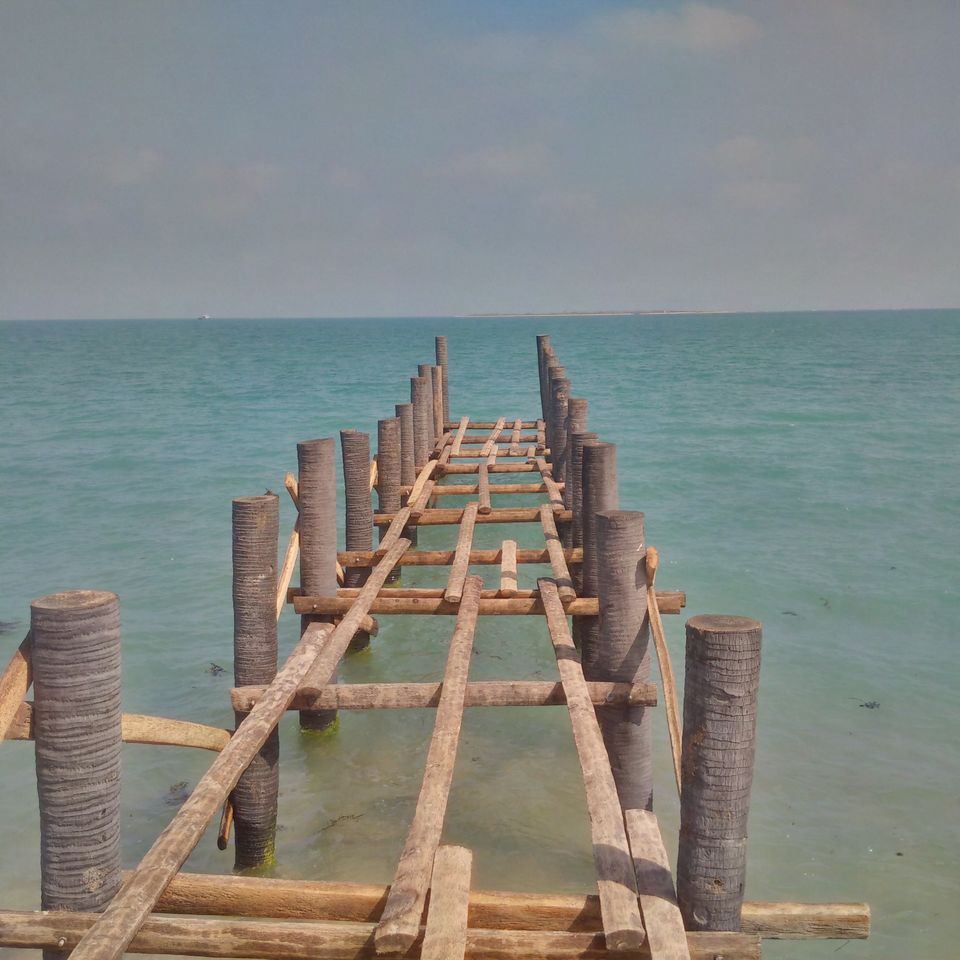 Then I moved to our FORMER PRESIDENT DR. A. P. J. ABDUL KALAM'S MEMORIAL HOUSE! Please note that Bags and Cell phones are not allowed inside the hall. So, eat at one of the hotels opposite to the house and get your bags preserved for free!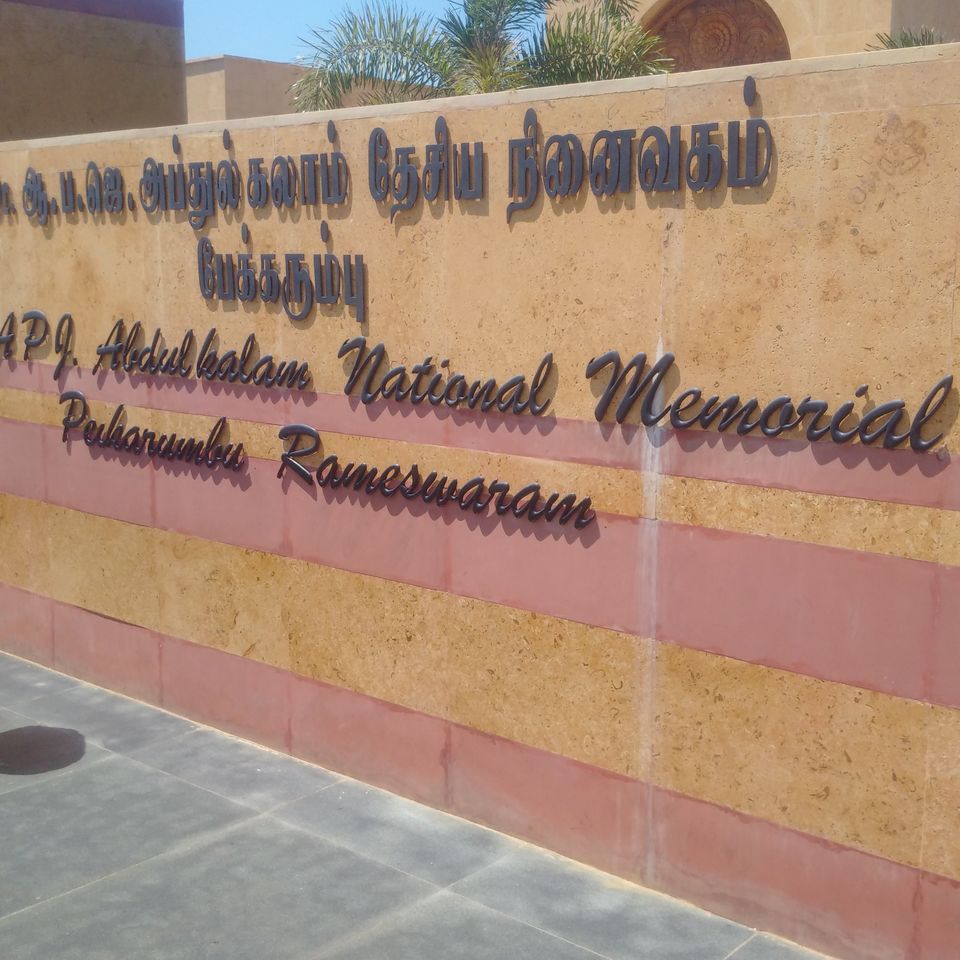 Then I moved on to see the graveyard of 40 foot man. Photograph was not allowed since this came under the surveillance of local police man. I found an old YouTube video and the link is being shared for information purpose only.
Kindly look at local circumstances before visiting Rameshwaram. Once I left Arichal Munai, 3rd degree cyclone alert was given and none of the people were allowed to land in sea shore! So, please prepare to have a memorable journey of lifetime!
So, this trip was actually my ice breaker! I felt very refreshed and still energetic! Though I had made short trips before, this kind of three days trip without any disturbance shall stay in my mind forever! This trip had inspired me to take on further trips to ward off my pressure built at Job!
#lifechangingtrip
#inspiredtodomore