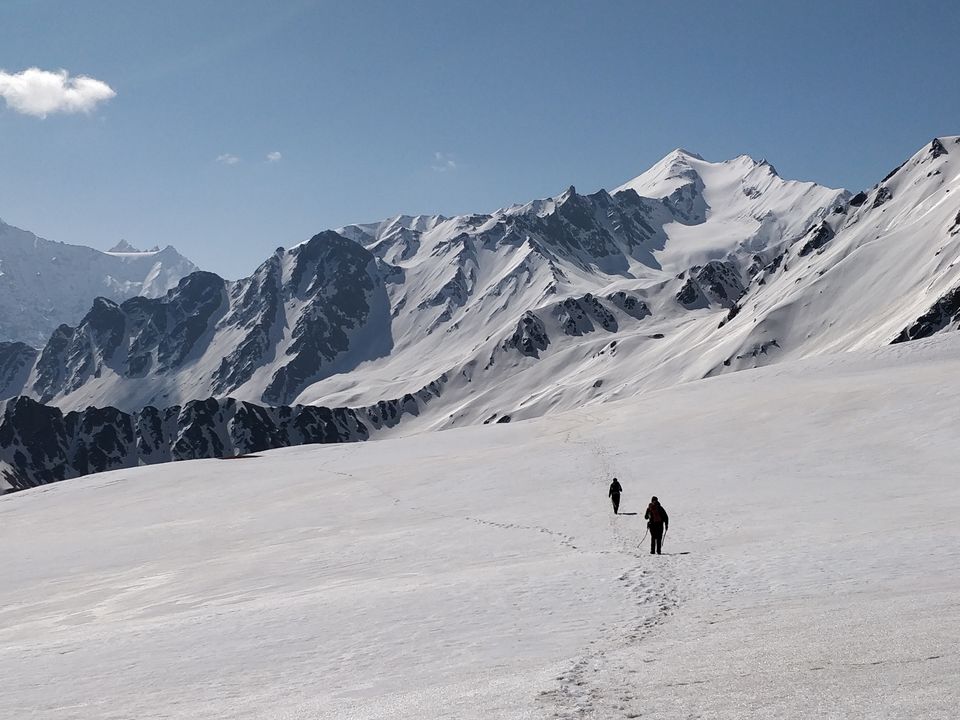 Sar Pass is a perfect trek for the adventure enthusiasts. It's apt for those who want to experience all kinds of terrain. Forests, meadows, quaint villages, or snow-covered mountains, this trail offers a gamut of experiences to trekkers. It is usually a treak of 4-5 days but we didn't had that much time so we we decided to do it in just 2 days. As we are engineering students we neither had excess time and budget so had to be efficient as much as we can. The following article will give you idea how we managed.
Kasol to Grahan village

Altitude: 1,700 m to 2,350 m
Distance: 10 km
Time taken: 4-5 hours usually but we did it in 2 hours
We started to ascend from Kasol at 8 am towards Grahan village and around 10 we mangaed to reach there. The trail from Kasol to Grahan is a marked one through forests, following the Grahan nalah. It starts from the centre of Kasol and keeps to the true left of the nalah. The trail is easy to navigate and is frequently used by villagers. The gradient being gentle, one can effortlessly cover much distance in a matter of hours.
We had breakfast there and asked about the Sar Pass from villagers and they advised us to hire a local guide who would help us to cross the Pass as none of us didn't had much idea about the Pass. But when we told them we have to do that in 2 days then each guide in the village told that we can't do that in 2 days. But we knew deep inside us that we can do this. So we decided to move further on our own to the Min Thach.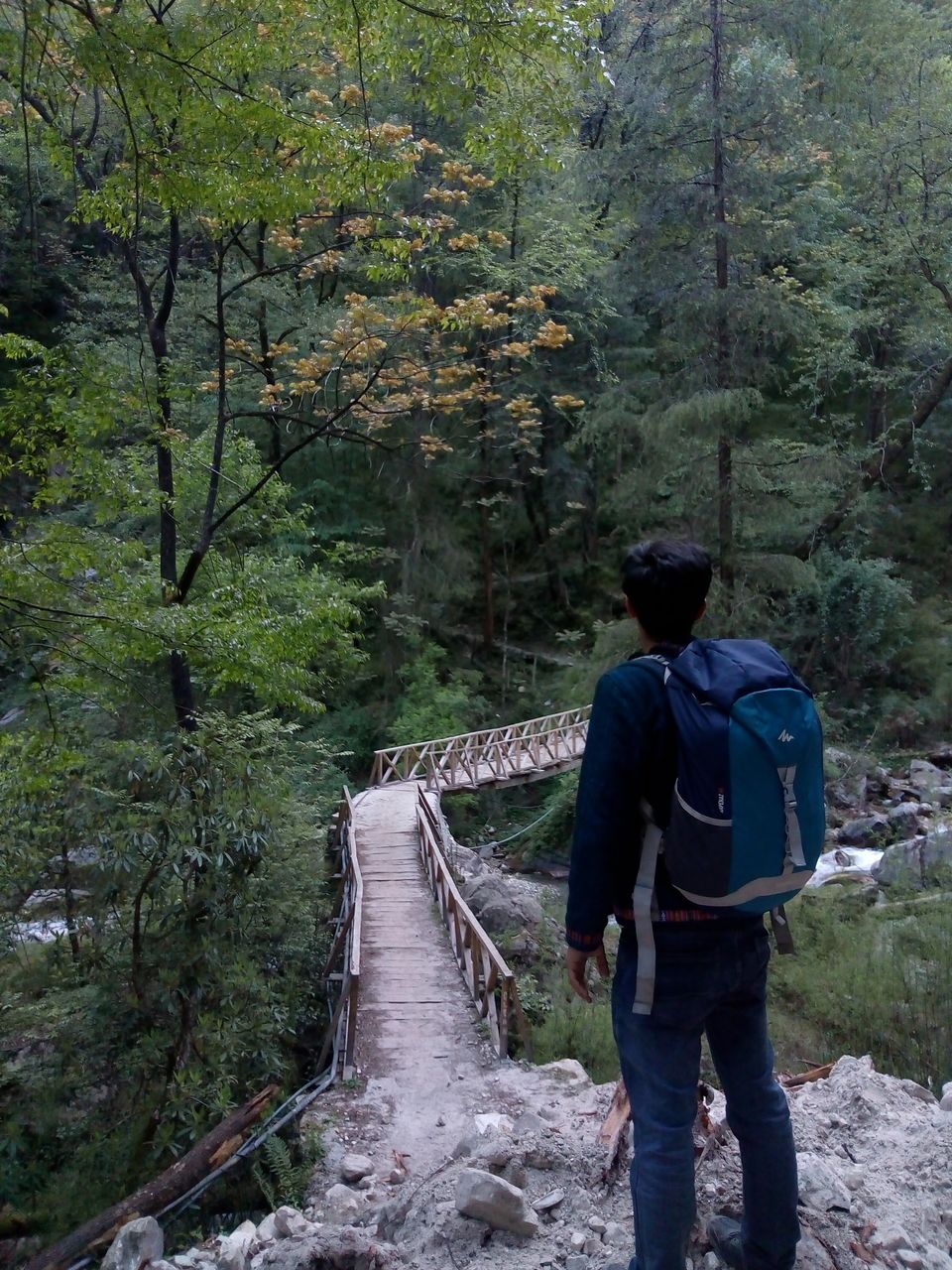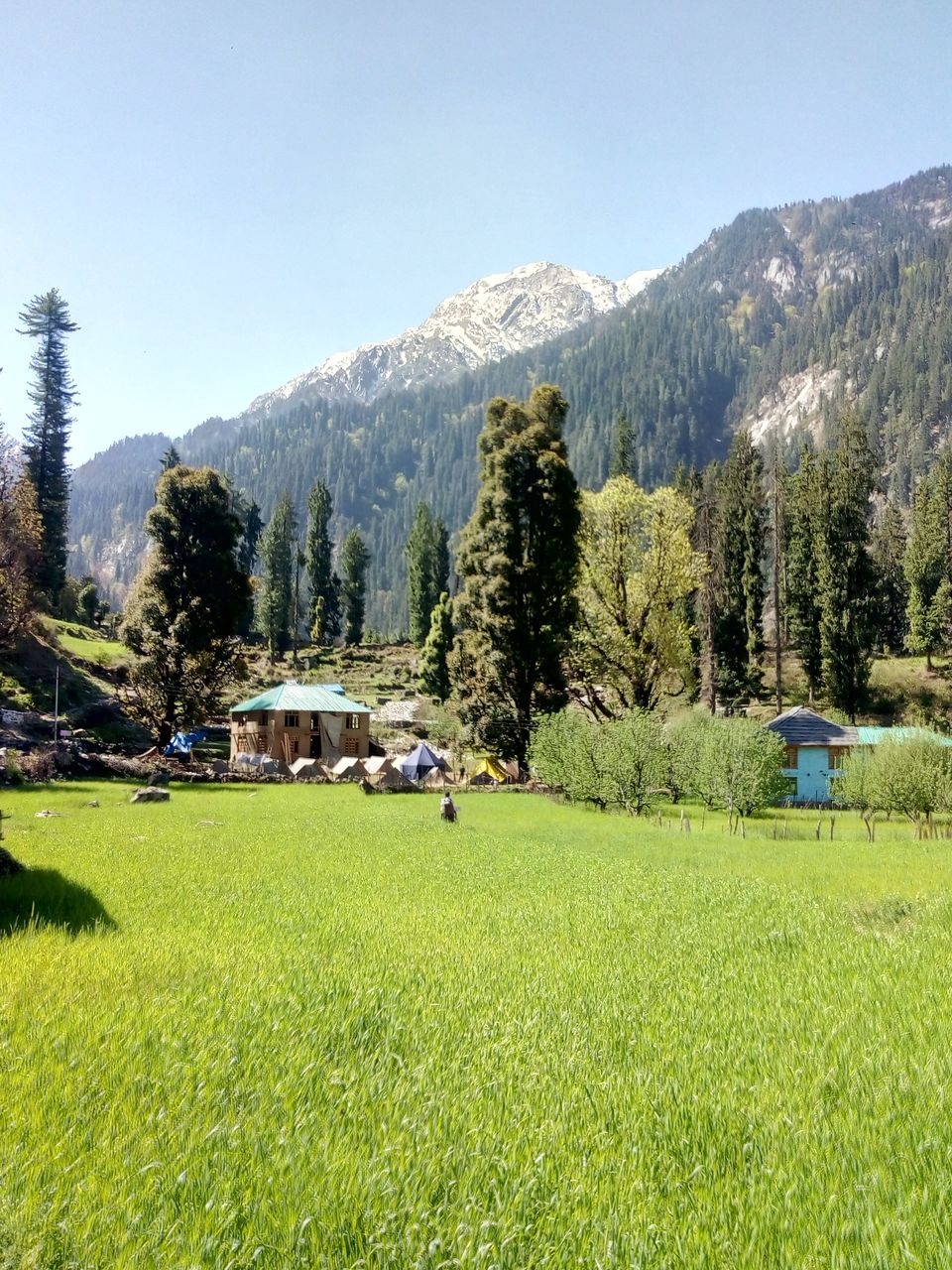 Grahan to Min Thach
Altitude: 2,350 m to 3,400 m
Distance: 7 km
Time taken: 3 hours
From the camping ground at Grahan, a trail goes north, climbing up gently. After walking for a while, the view opens up and Min Thach, Nagaru, and Sar Top on the mountain to the right can be seen. The trail also becomes steeper and leads into the woods.
After 3 hours of tedious trail we reached Min Thach and decided to camp there for the day. It was around 3 in the evening we pitched our ents relaxed there and around 6 we cooked our dinner.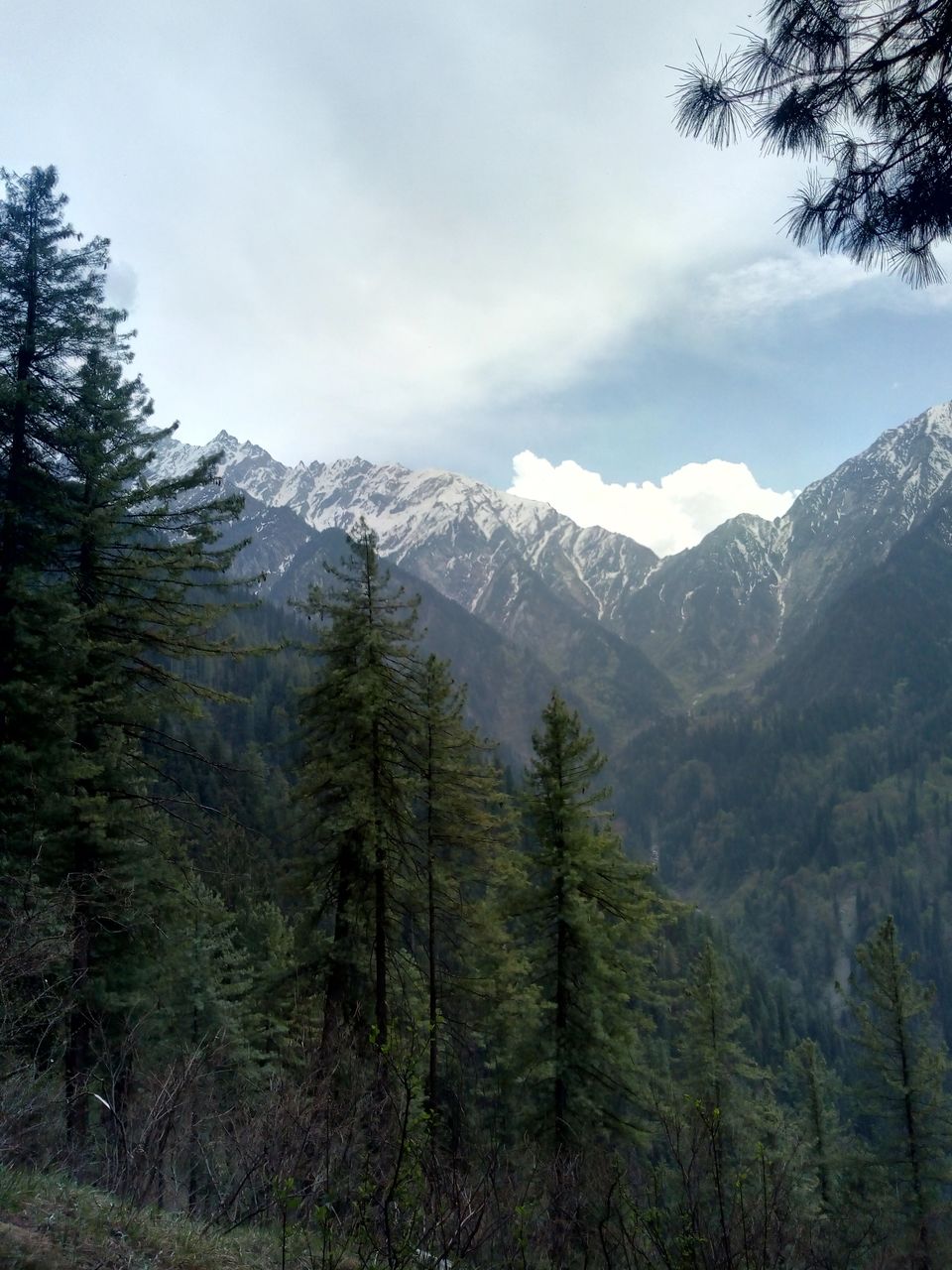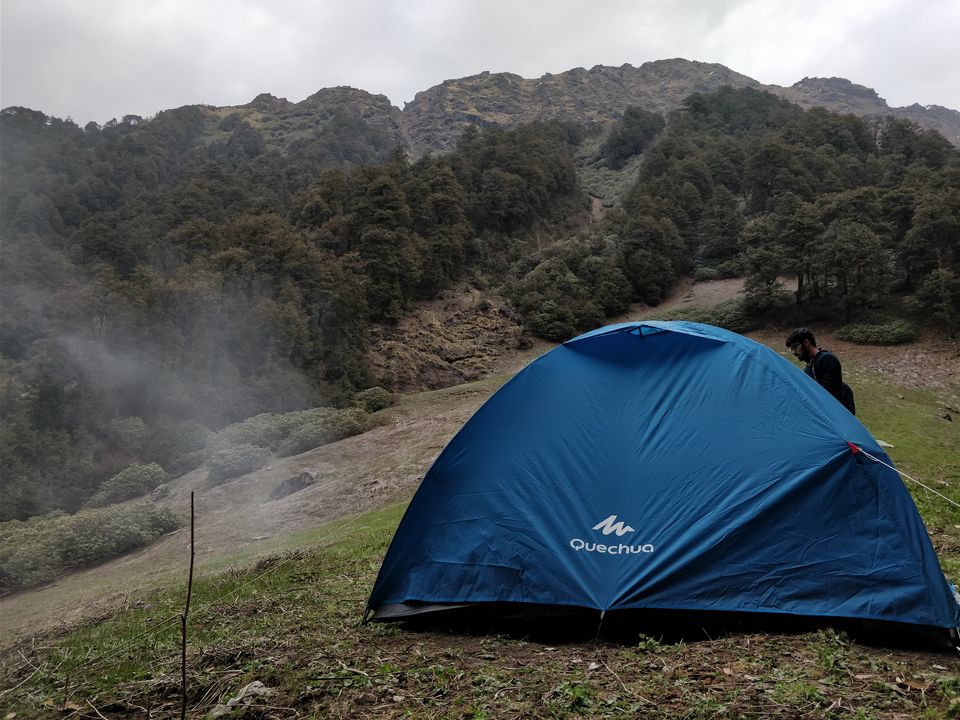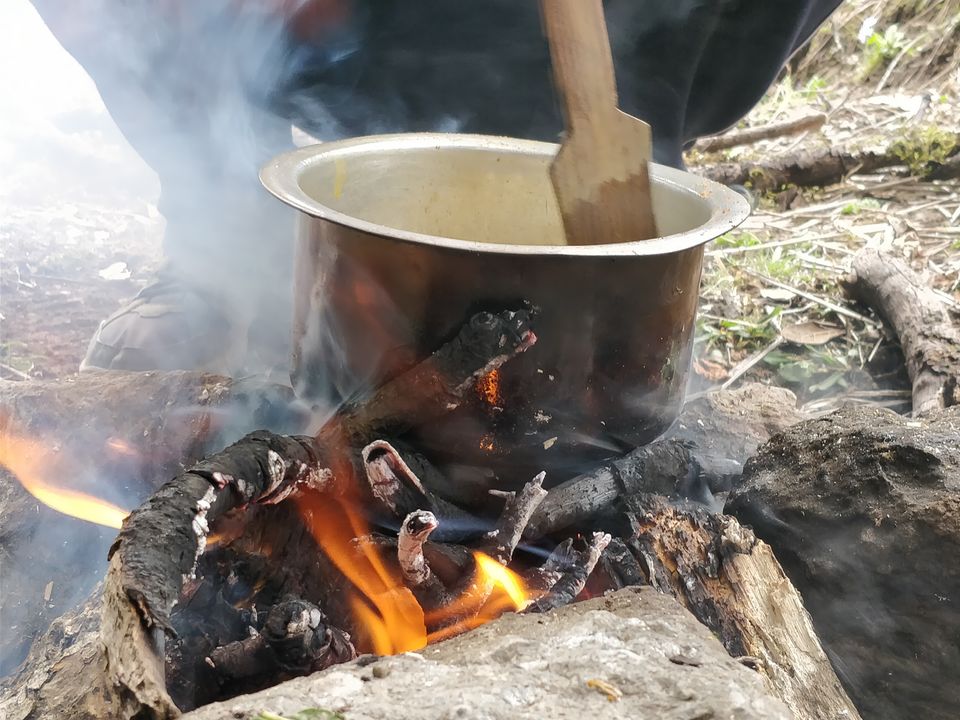 DAY 2
Min Thach to Nagaru Camp Site
Altitude: 3,400 m to 3,800 m
Distance: 8 km
Time taken: 2 hours
From Min Thach, as the crow flies, Nagaru seems not far, but the route doesn't go straight up the ridge-line; instead, it veers up to the south (looking up at the cliffs, towards the right) and goes into the woods. Depending on the weather, one may find snow here. It is always advisable to start early, for the weather is generally favourable before noon and the snow becomes more slippery later into the day.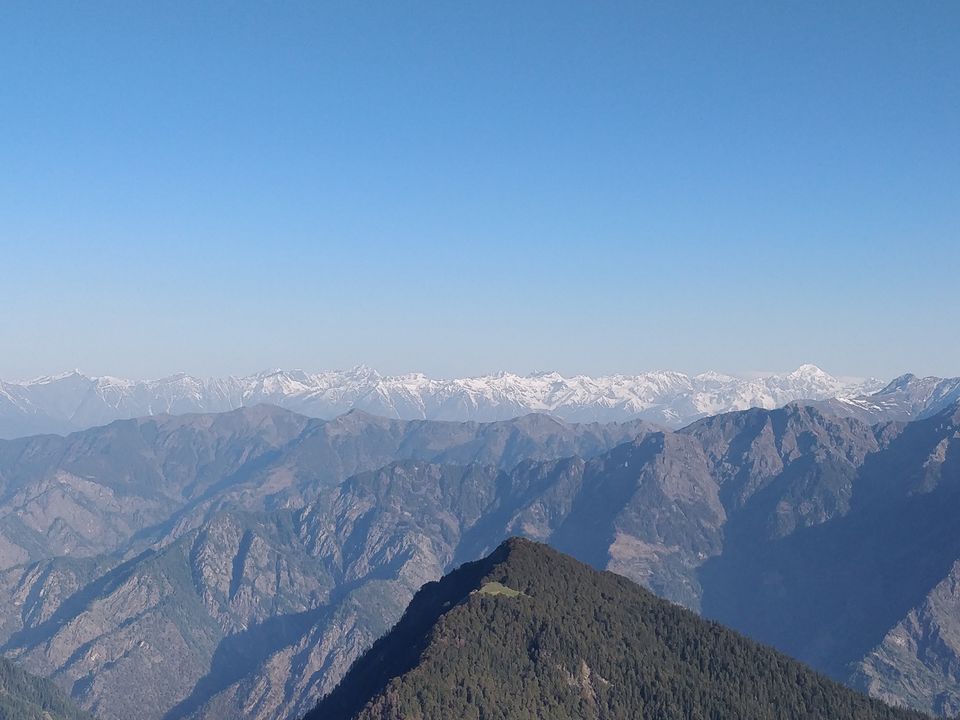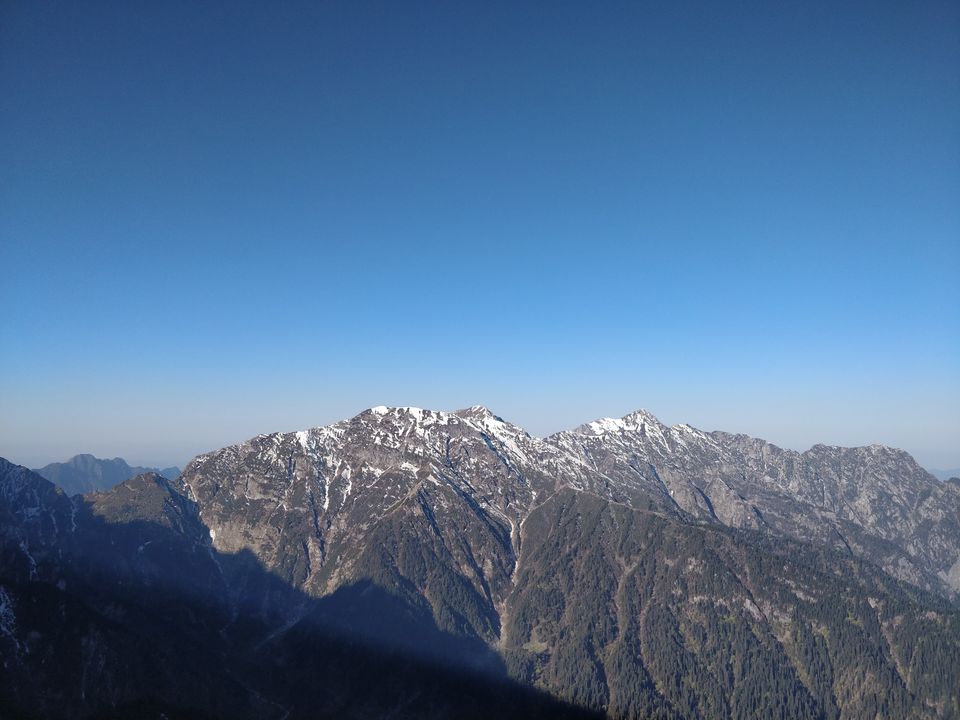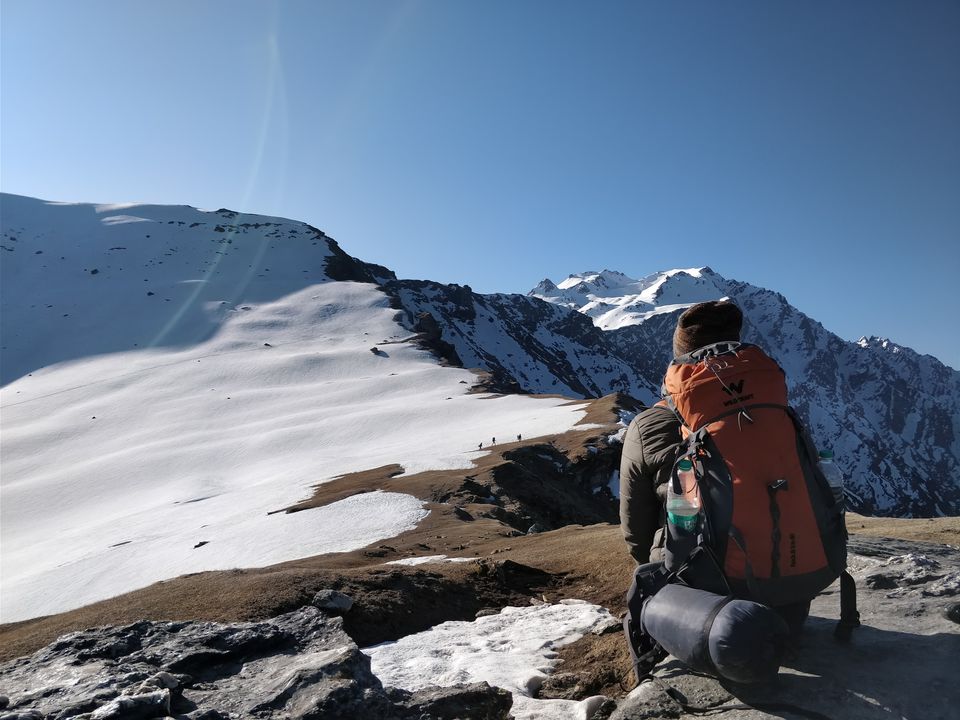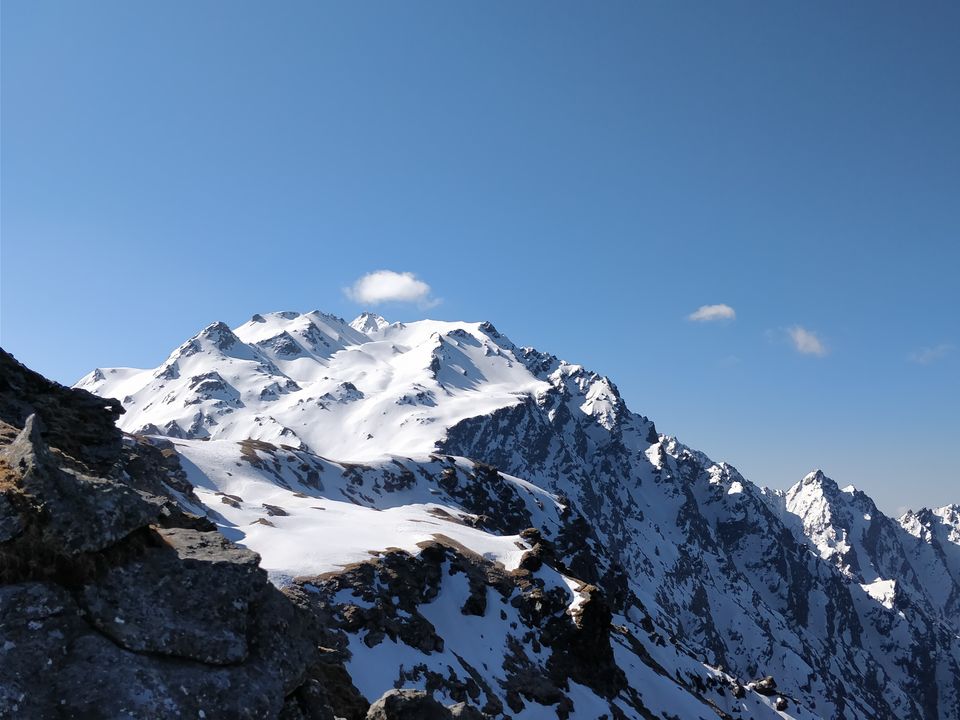 Nagaru – Sar Pass – Biskeri Thach-Pulga Village
Altitude: 3,800 m – 4,200 m – 3,350 m
Distance: 20 km
Time taken: 6-7 hours
The snow is easier to walk on and the heavenly surroundings keep one's spirits high. After climbing up the hill seen from Nagaru, a higher hill that has to be climbed comes into view. A third of the distance to Sar Pass has been covered. To one's right falls the cliff steeply to the valley below, the ridge is sharper and the climb steeper; so one must be careful. If there has been good snow recently, the climb is similar to what mountaineers are shown doing using ice-axes and crampons. Sar Pass derives its name from 'Sar,' which means 'pond,' but the 'Sar' is mostly frozen till late in summer. The pass is not the kind one would have in mind – there is no saddle in the mountain range to cross.
The view opens up eastward – the lofty peaks of the Tosh valley are now visible as well. To the south extends the white blanket of snow, flanked by snow-capped mountains – the highest of which seems to be within reach.
This complete trail down takes around 2-3 days for a normal person but we did it all in one day as we were short on time. So this was my first Alpine style mountaineering adventure.