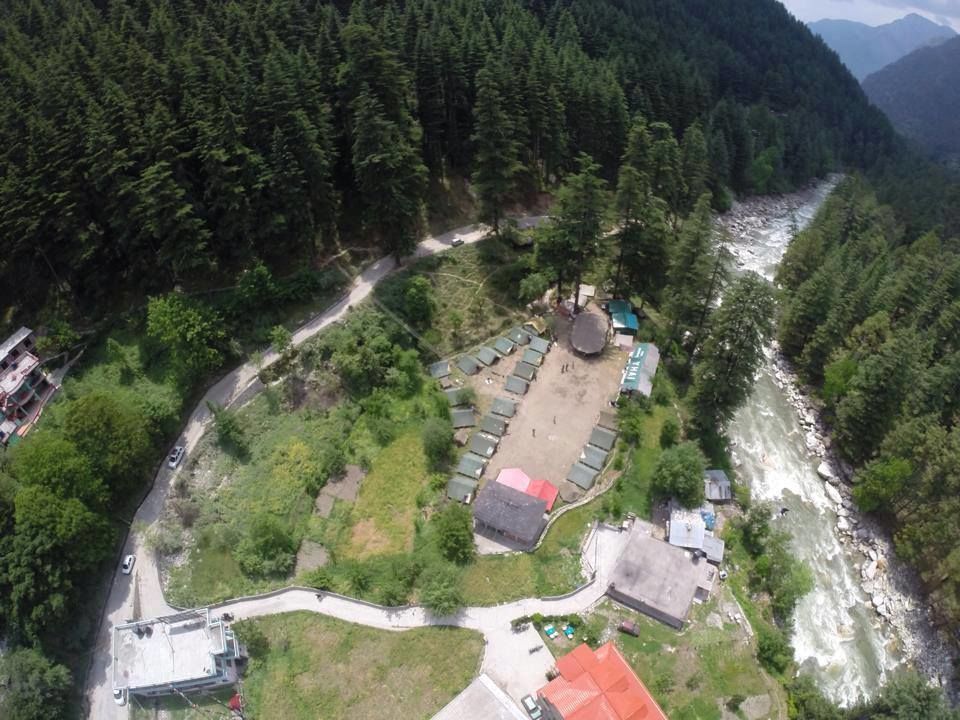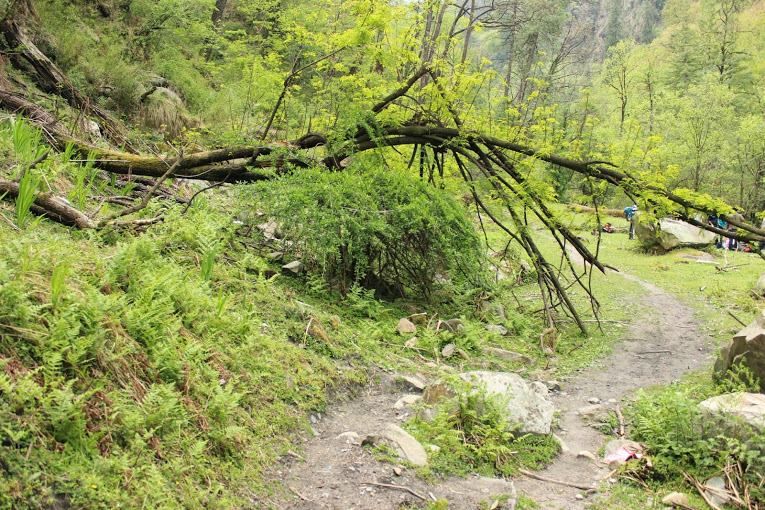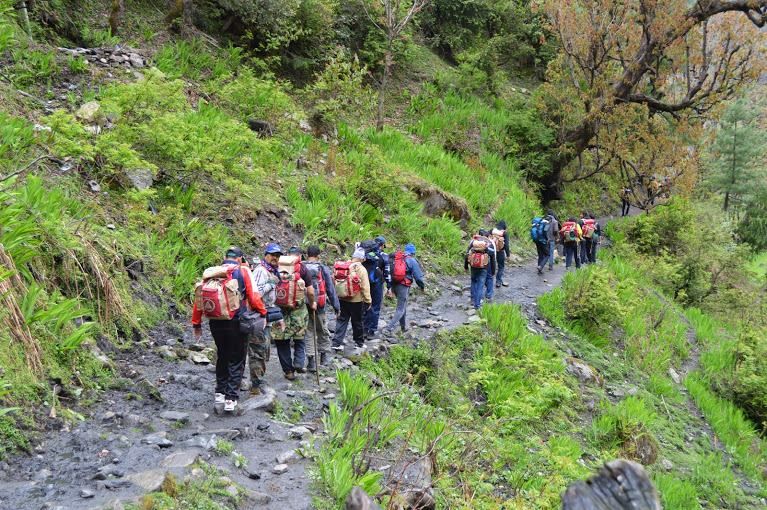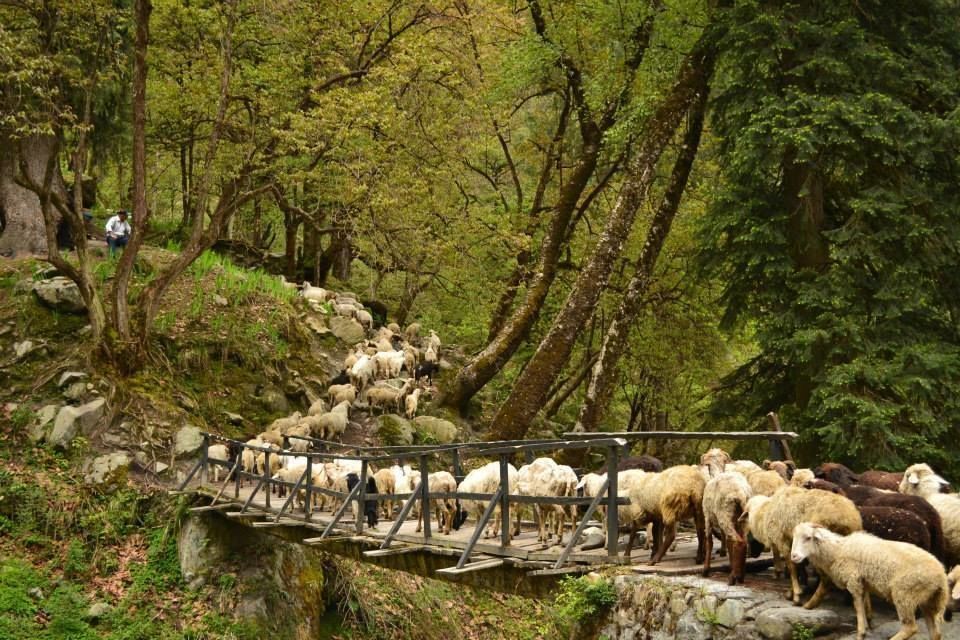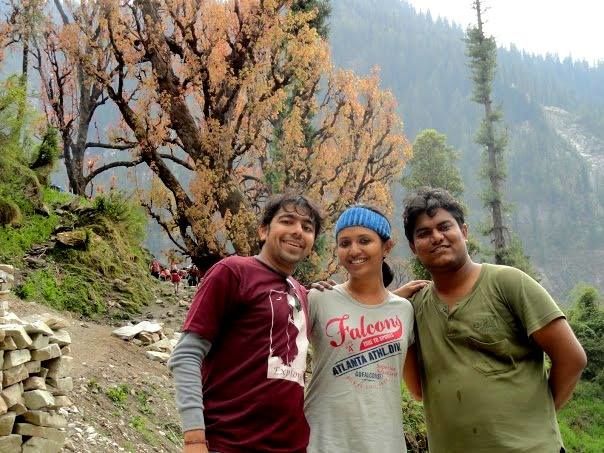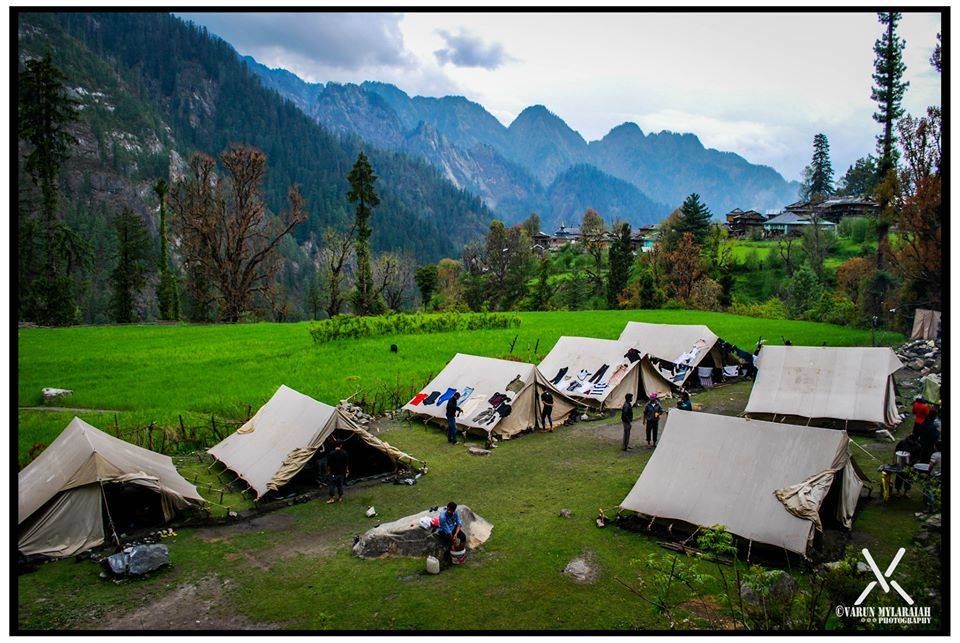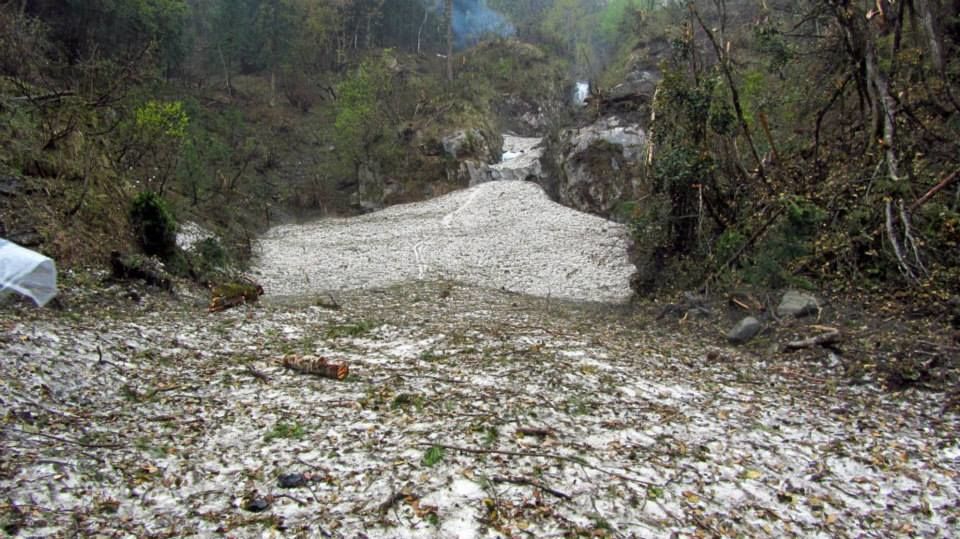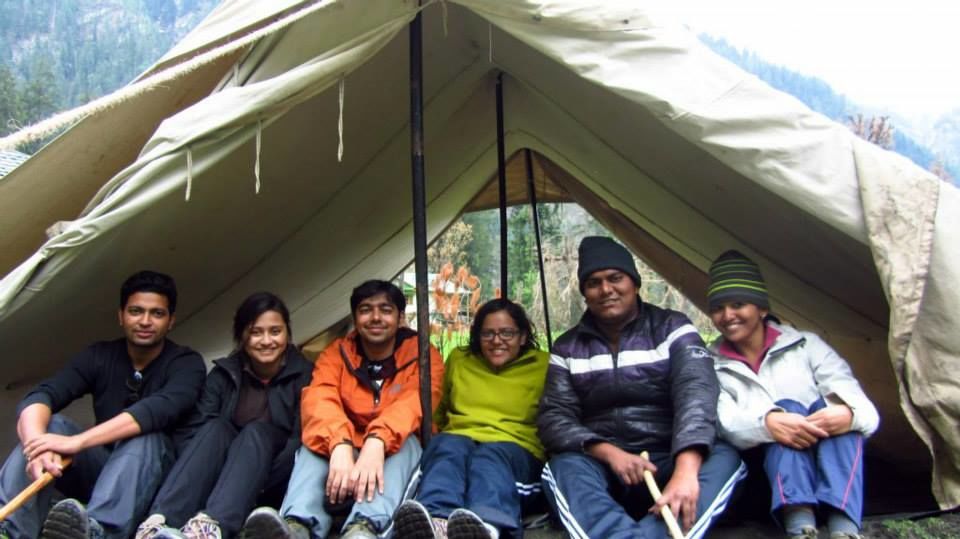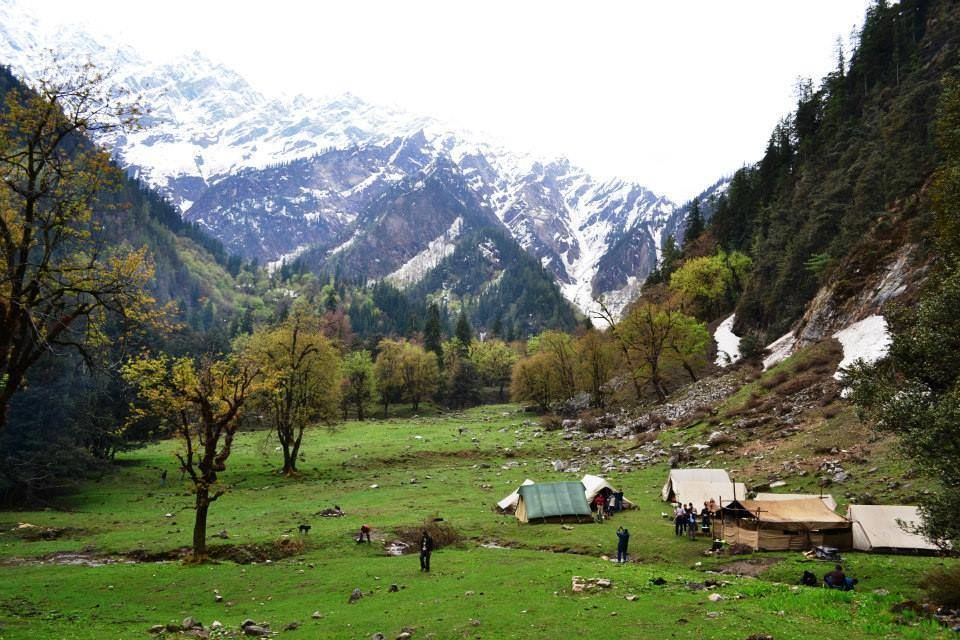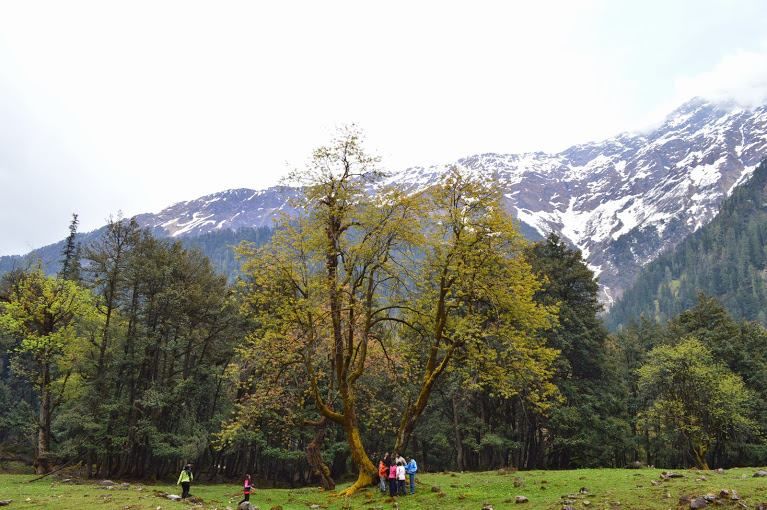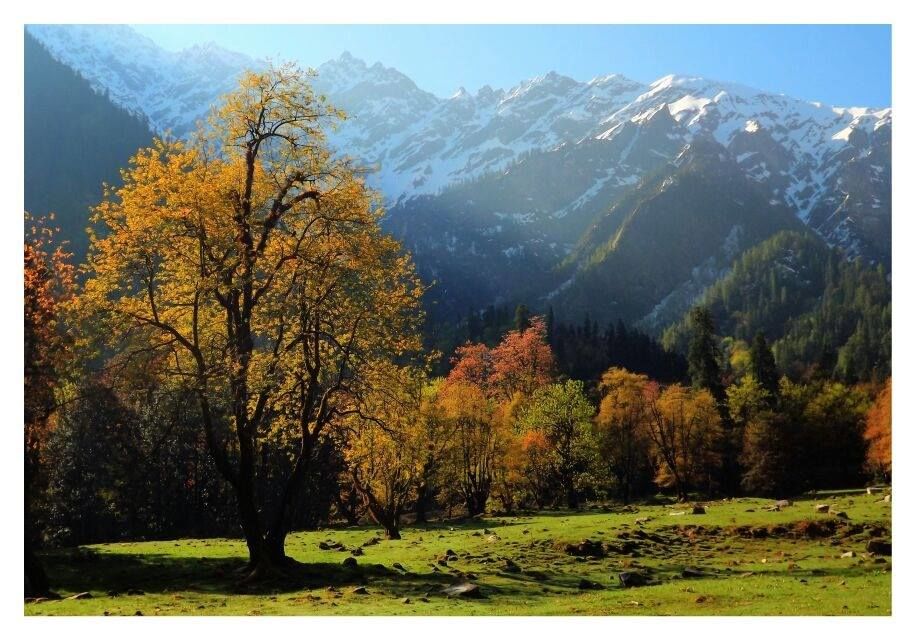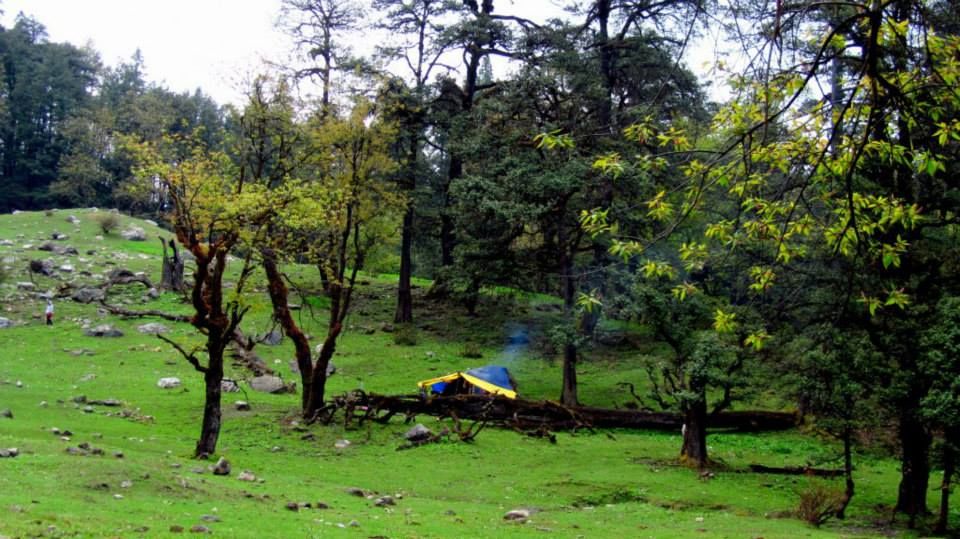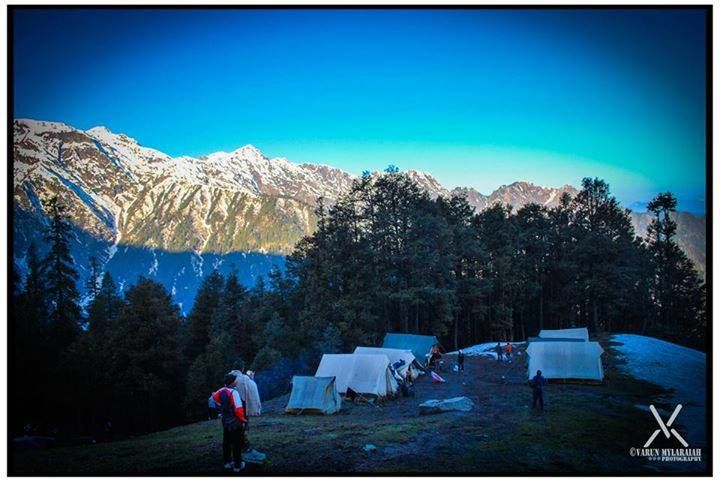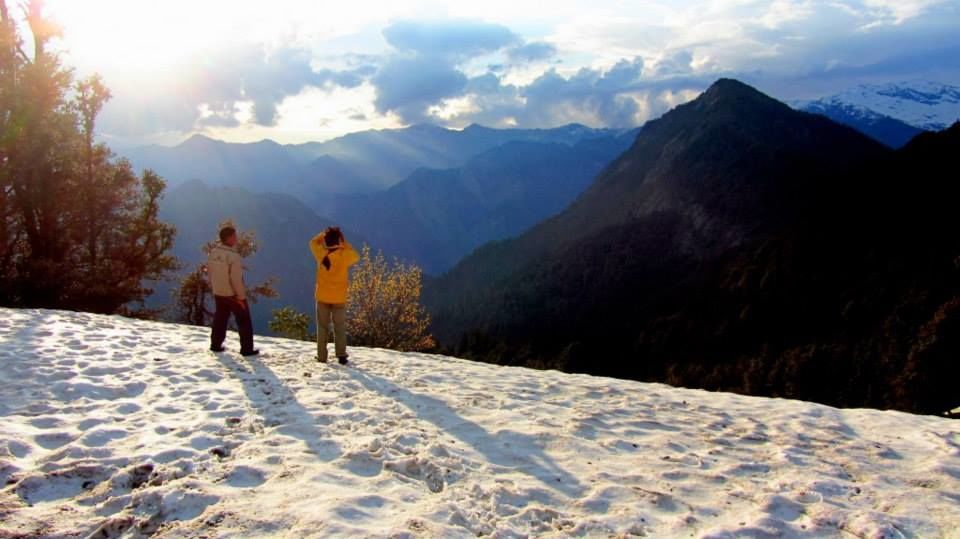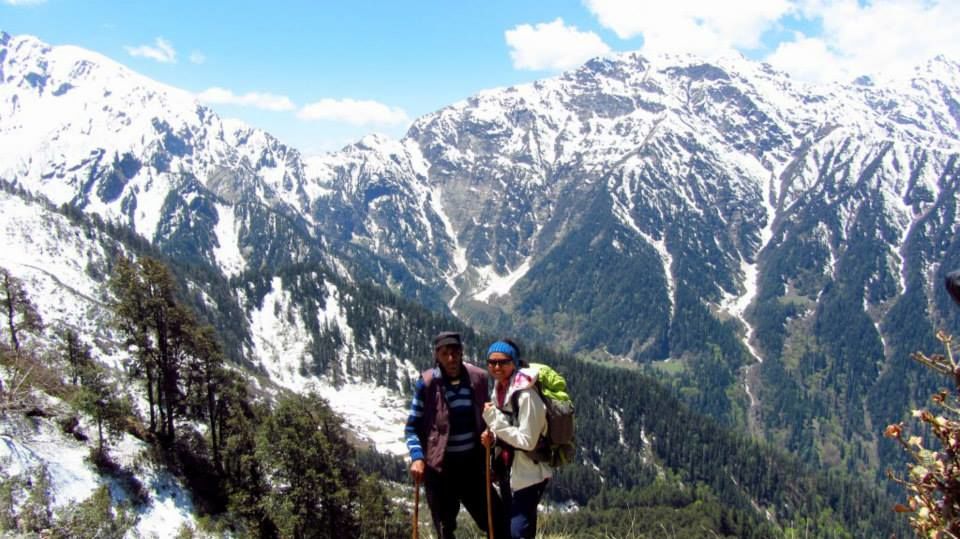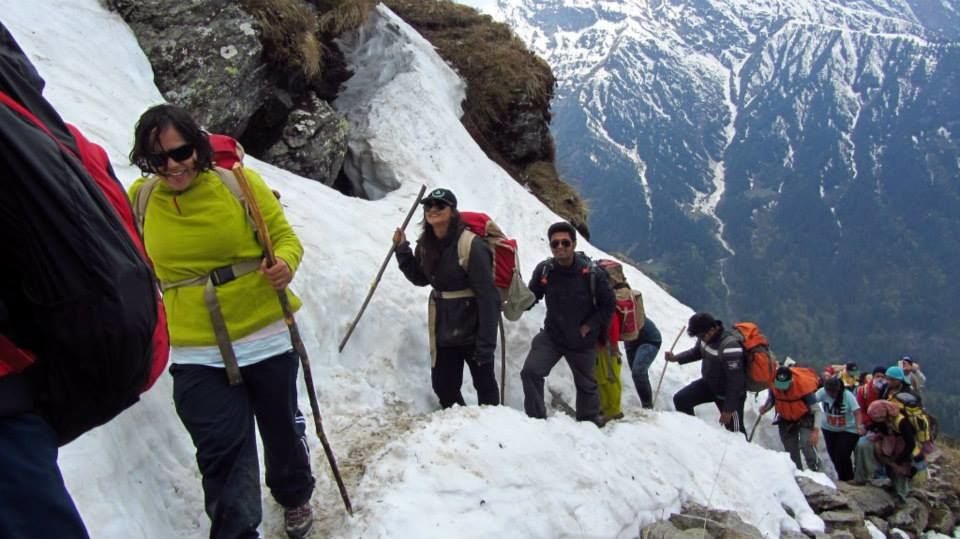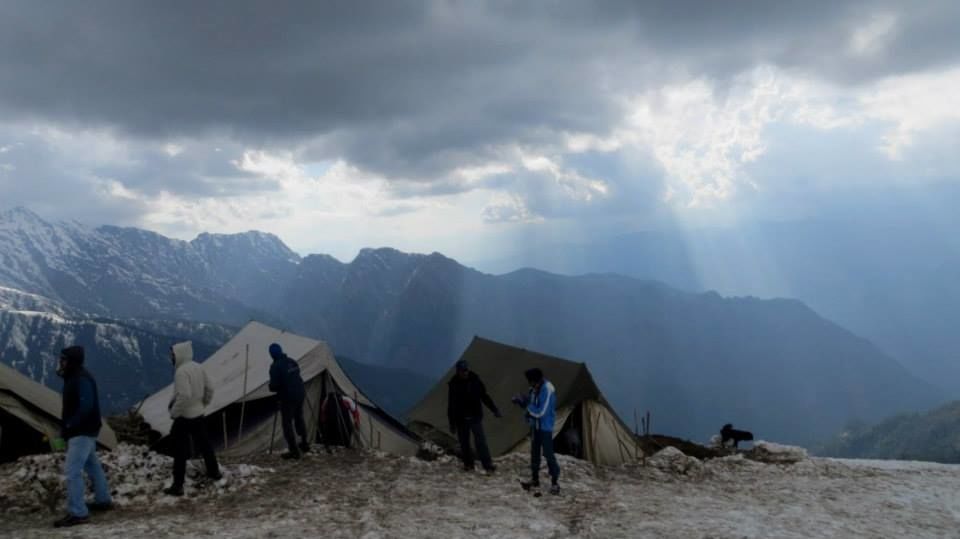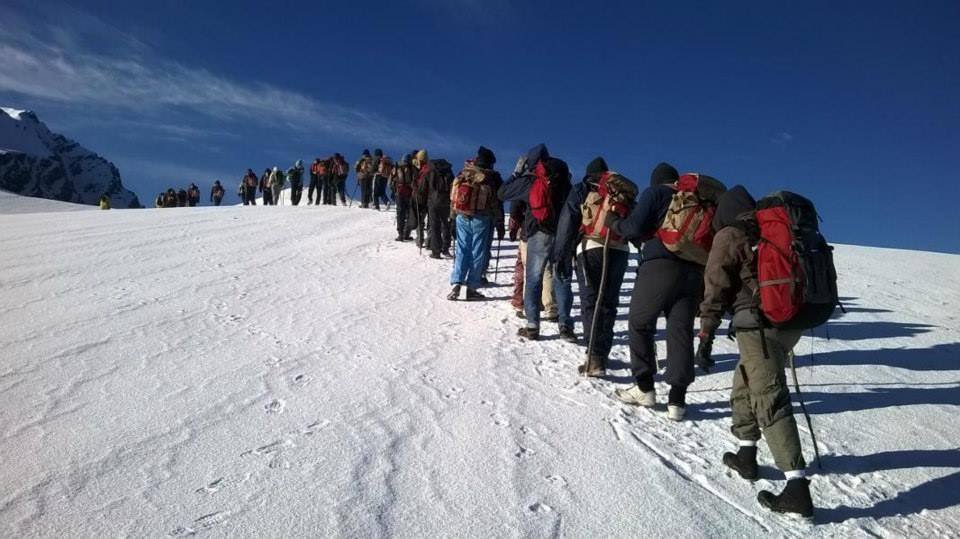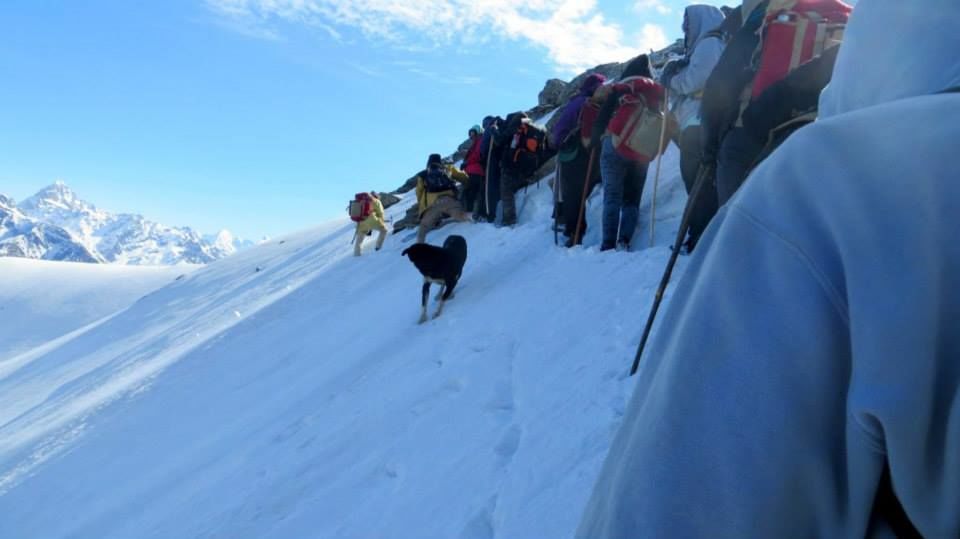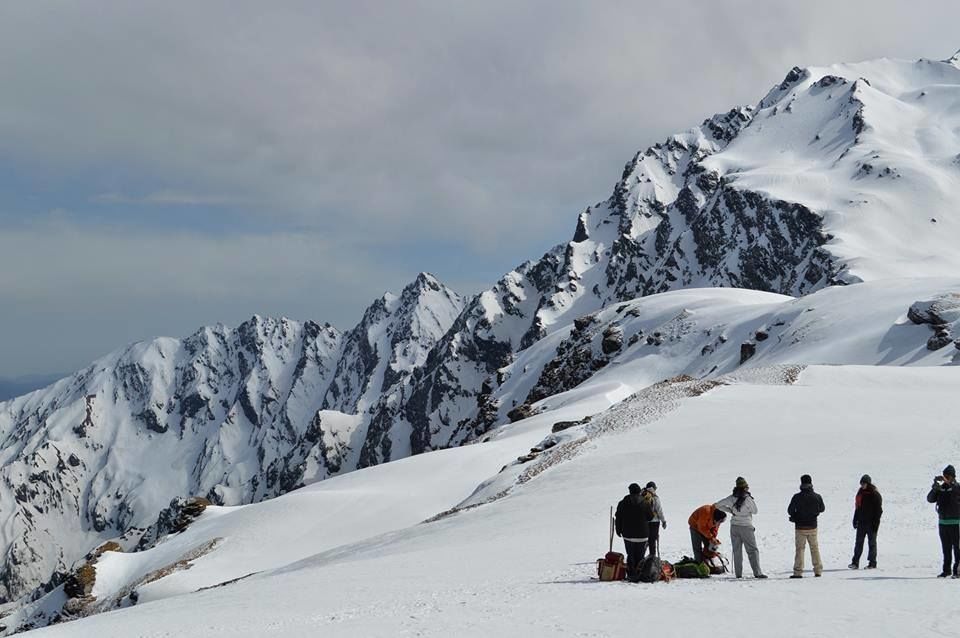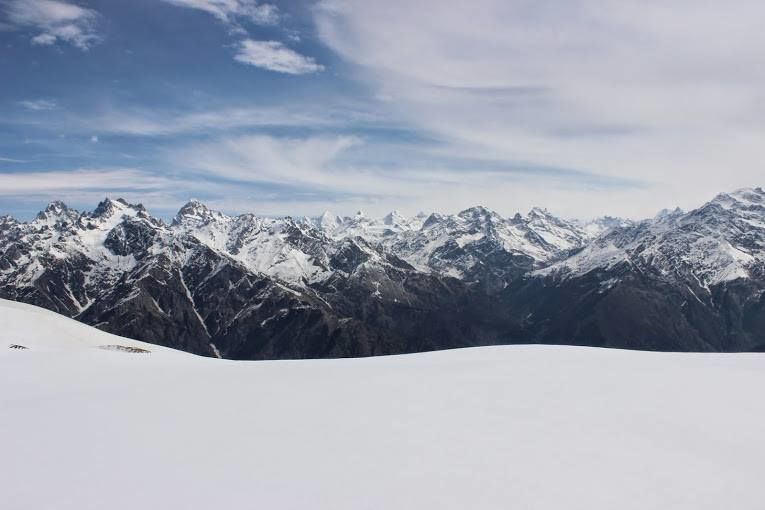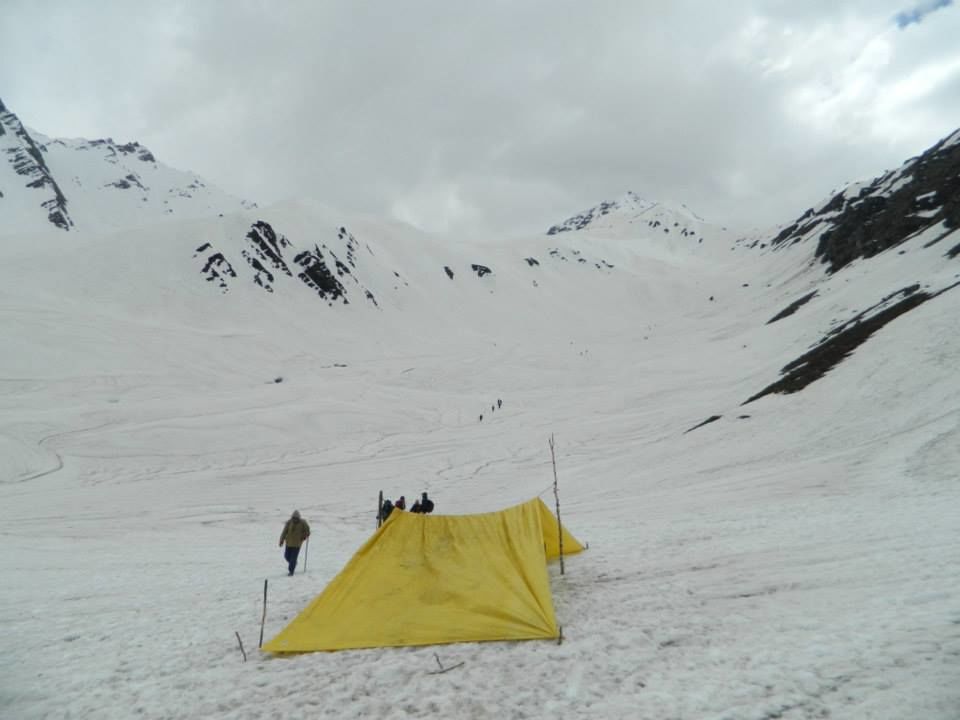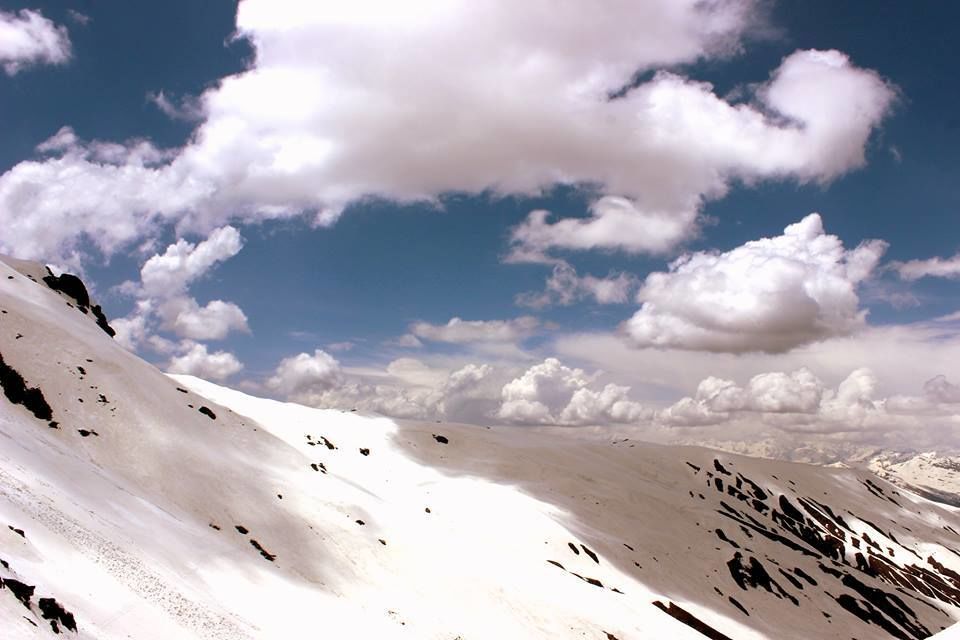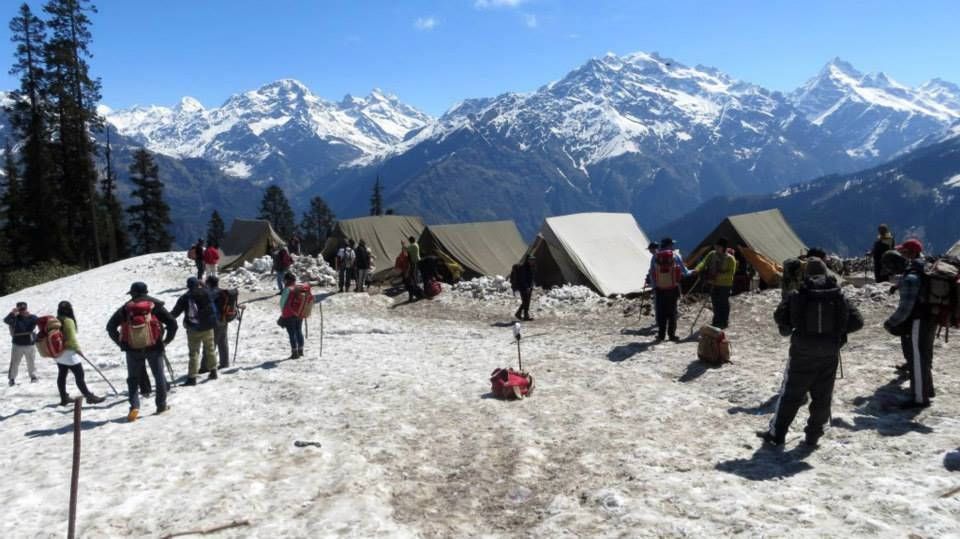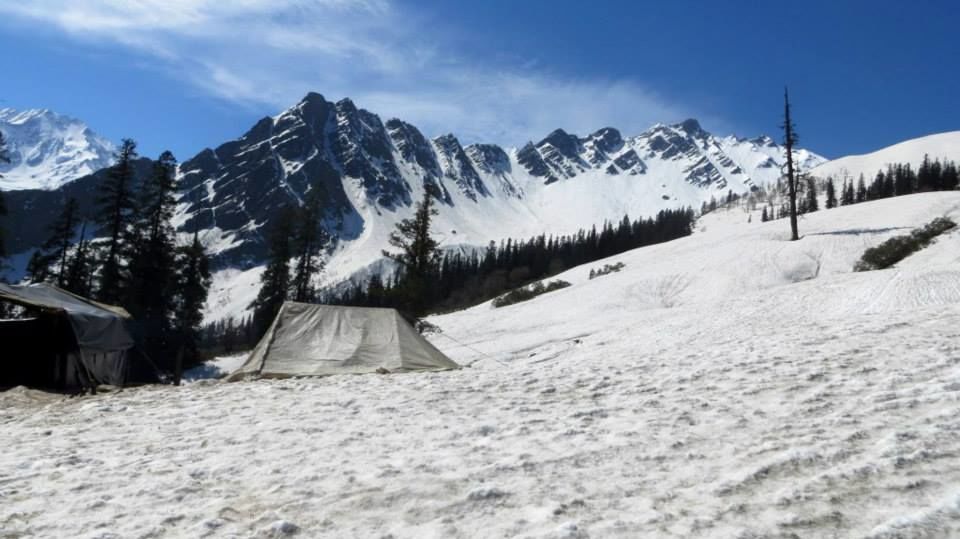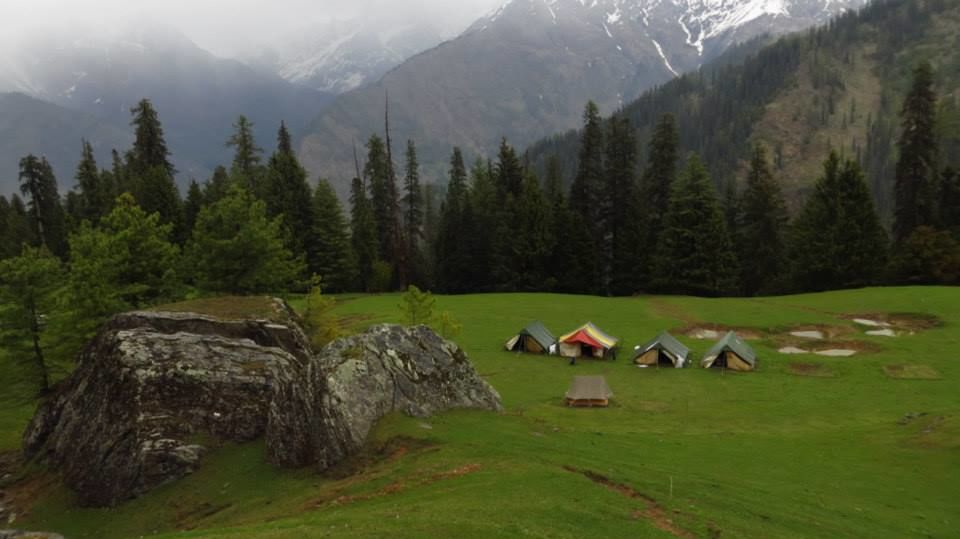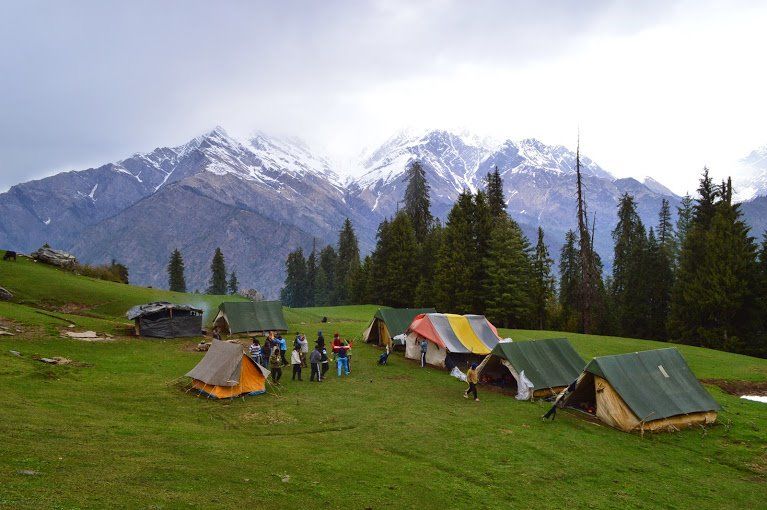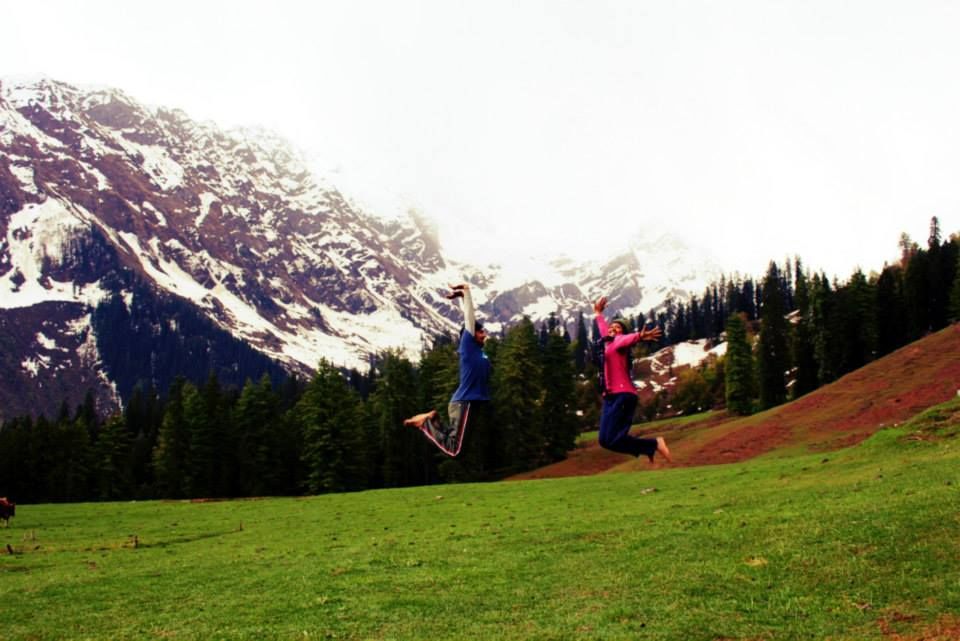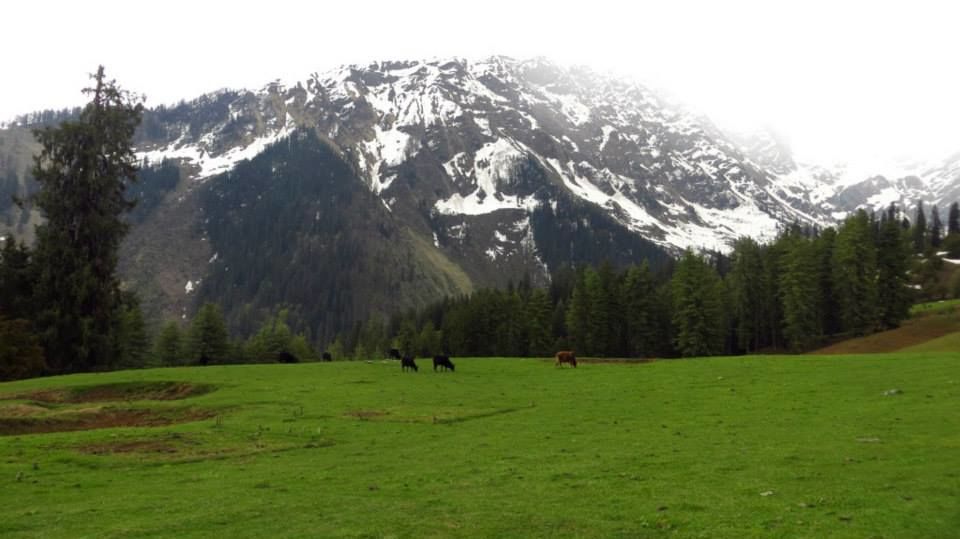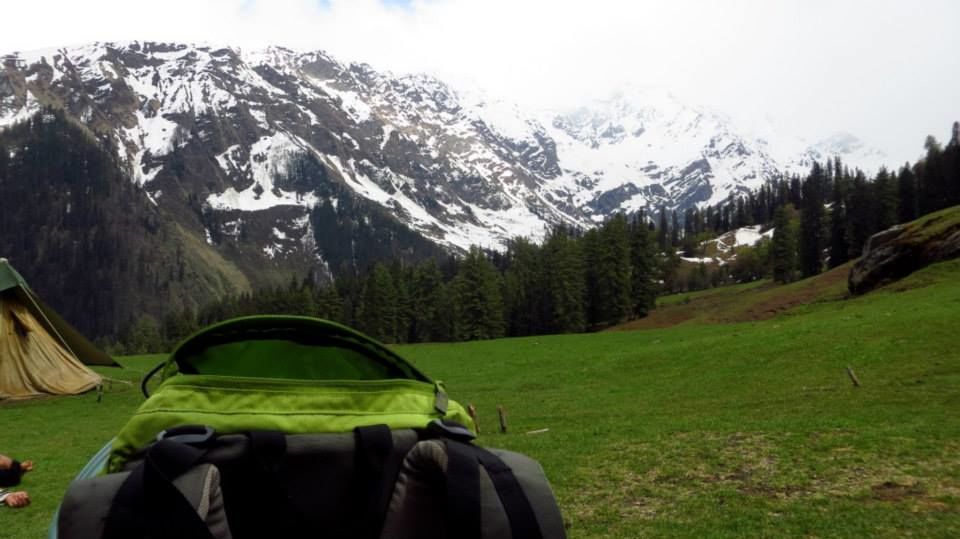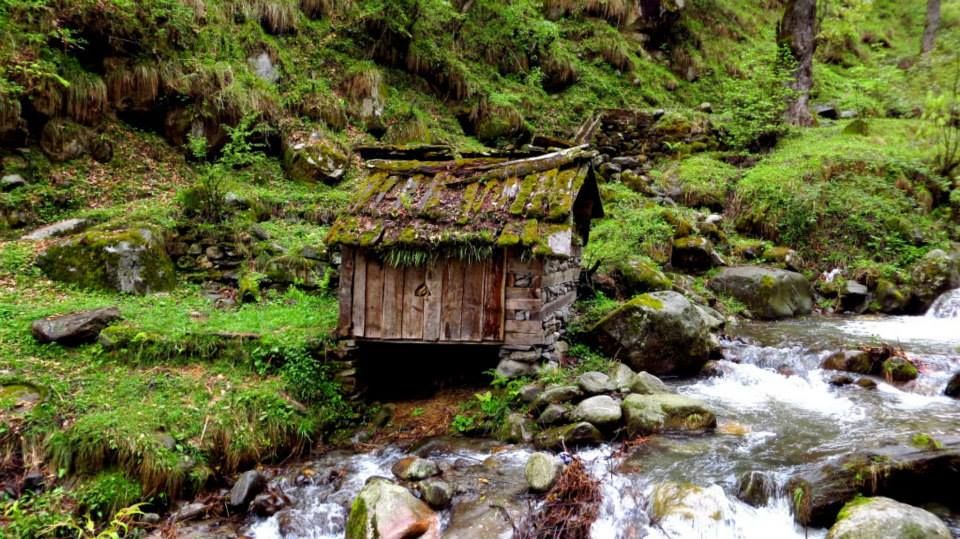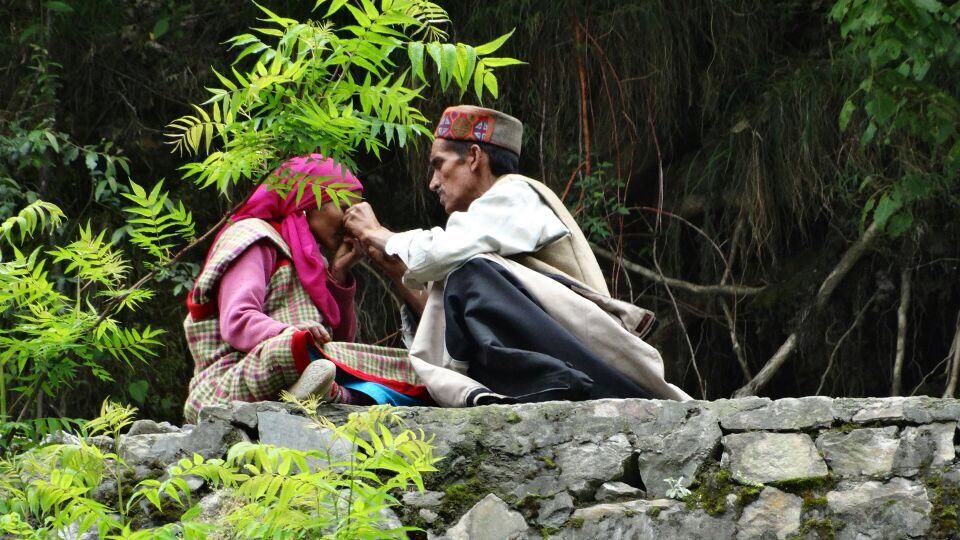 I have a story to tell - of a camping trip through probably the most gorgeous stretch in India. With all its twists and turns, I am glad it happened. For every hurdle through the treacherous weather, there was a beautiful camp site waiting for us, for every time, health tested us, there was something new to experience, for every time I asked myself as to how on earth did I decide on doing this trek, there was a beautiful trail to be followed. Our batch faced it all – Blizzard, Minus 15 temperature, hailstorm, crazy rain, snowfall, sunburns and days of bad health. When I look back, I think it was better this way. Every time we thought the worst was over, nature threw something new at us and we handled it with lots of laughter, a little bit inhibition and small moments of breakdowns. I am proud to say I walked through SAR PASS – at 13800 feet above sea level, I crossed a frozen lake with snow under my feet, burns on my nose and so much awe in my eyes and heart for this precious place created by god.
Why this fascination? Come May and you will see over 1500 people flocking Kasol in pursuit of fulfilling their dream of crossing Sar Pass. This is not the typical bunch of trekkers you meet in your one/two day treks around your city. You will find all kinds of people here. Some who have done Sar Pass multiple times, some who have never trekked in their life, some who are regular trekkers, some runners, some fitness junkies, some foodies, some photographers, some bird watchers and some looking for an untouched piece of nature. A group of 50 leaves the base camp every single day, with 2 groups cheering them and wishing them well at the base camp and enthusiastically thinking of the next day when they would be on the other side being cheered by the next 2 batches.
I am detailing out the experience by each route/each day followed by the experience at the camp itself. But overall, I'd like to say that Sarpass is once in a lifetime experience. The routes present to you so much beauty and such good challenge that you would want to do more. The camp sites are painstakingly selected by YHAI and each has its own charm. YHAI does a brilliant job of organizing this 10 dayer for you. The guides you meet are amazing human beings. It is one of the tuffer treks organized by them so it pays to be prepared for some level of difficulty. When I was there, I felt too cold, sometimes felt it was too difficult, sometimes thought that there is a high chance I may slip and slide away on a frozen river to neverland but today, when I'm safe and back in my city, I wish to go back to the mountains and live there forever!
Sometimes it's the journey that teaches you a lot about your destination
Base Camp - Kasol The base camp and Kasol is a pretty good place to socialise. You stay with people from different batches, talk to 'over prepared' trekkers(like me) to know if you have missed out anytime, speak to guides and YHAI management to see if there is anything to make the hike more interesting. The food YHAI serves at the base camp is very good. Your day would start with a good run to a nearby ground where you would exercise for a while, jog back to the camp for some good breakfast, get ready for that day's activity (acclimatization hike/rappelling and rock climbing) come back for lunch, nap if you can, go to Kasol market for some last minute shopping, sit through a round of instructions from the general, have your tea, soup and prepare for the gala evening where you would be asked to entertain.
Kasol to Grahan Date: May 5 2014 Feet: 6500ft to 7700ft Kms: 9 kms Time taken: 8:30AM to 3:00PM Difficulty: Easy to Medium Terrain: The big day is your 4th day at Kasol. This is the day you start your first hike. I had fallen ill the previous night (bad stomach – apparently some people cannot handle the minerals in Himalayan Water) and ran out of energy within the first couple of hours of the trek. Though you cover good number of kms, this trek is relatively easy. You walk through forests with Parvati River on your side almost for the entire journey. The entire stretch is green with scenic walkways, plateaus for good breaks, pahadis with their herd of sheep and cows, beautiful burass red flowers to make the whole stretch magical. Towards to end, you will meet Pahadi children who call you Candy Man as they know you have Mango Bites in your bag (given by YHAI). So, we spent time sharing our candies with them, taking some pictures and trying to ensure they did not litter the place with candy wrappers. Experience: Most people found this stretch relatively simple. I, was on a trip of my own with some bad health but Zoheb supported me throughout, waiting for me and ensuring I don't take too many breaks. Sometimes, it becomes very important to have THAT one person who motivates you and stays with you. Towards the end, we had no guide and had to figure out the route ourselves but YHAI has red arrows on enough number of rocks which makes "getting lost" a little difficult. We reached the camp site at around 3PM and immediately put our feet in a stream near-by. You can't stay there for long as the water is COLDDDDD. But, this small dip in Parvati was extremely refreshing. Grahan Camp: The only camp which is close to a village. After this, there are no human settlements. Loved the view from the tent. We had enough time to walk around the camp area and look around. This lady selling maggi had kept the place warm for us with fire. Next morning we had piddus – a local delicacy with burass chutney and I swear I think it fixed my tummy :) A green camp with snowclad mountains in the background, Grahan was a great start to Sar Pass.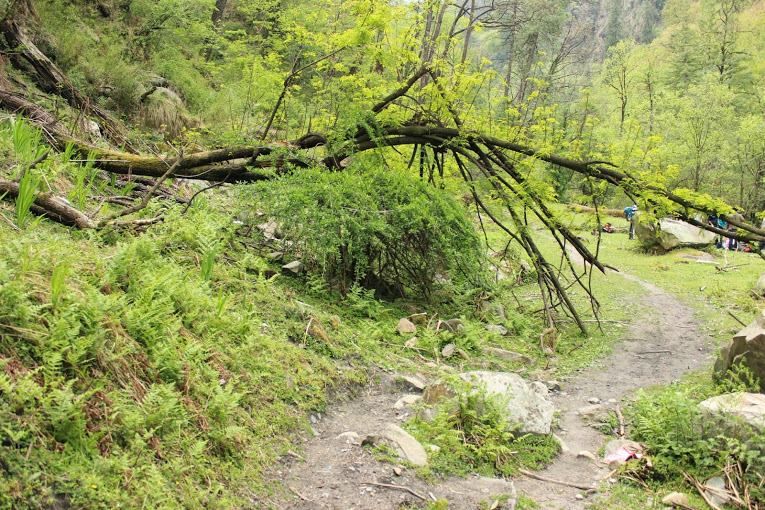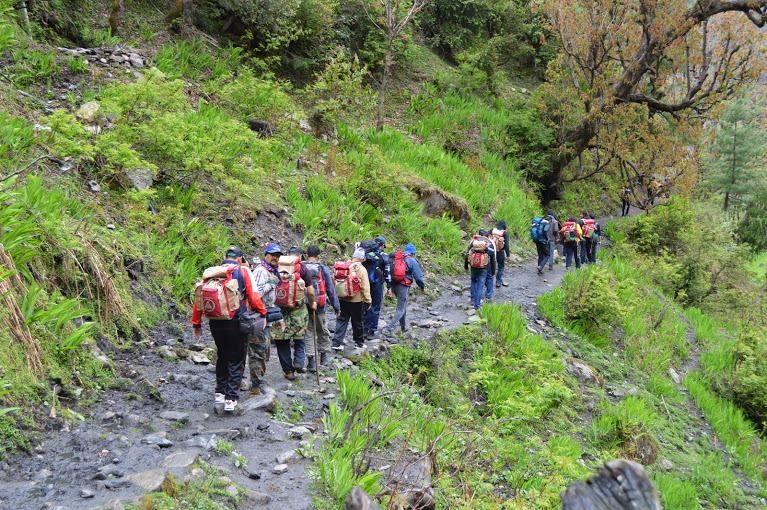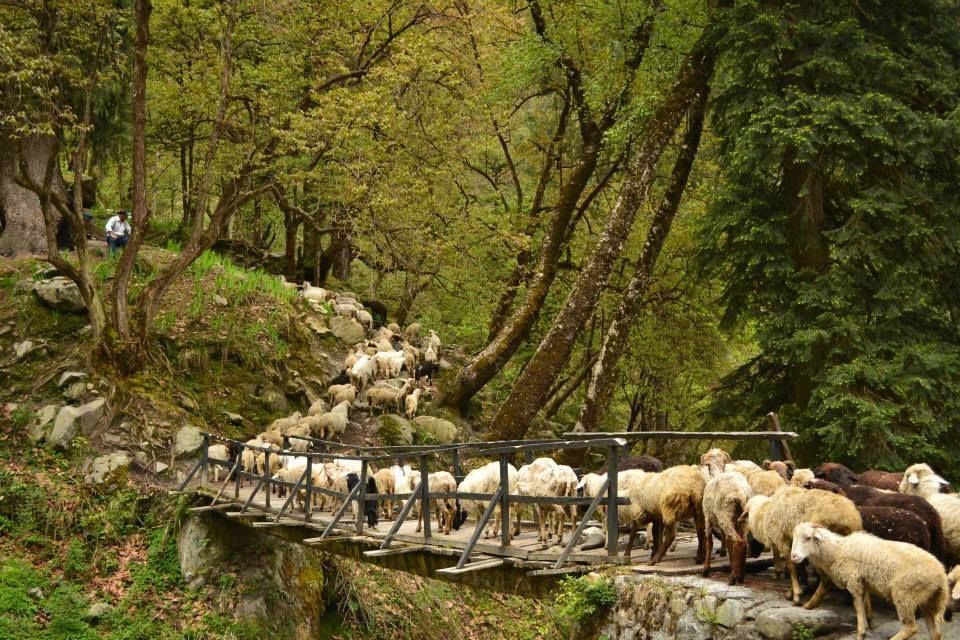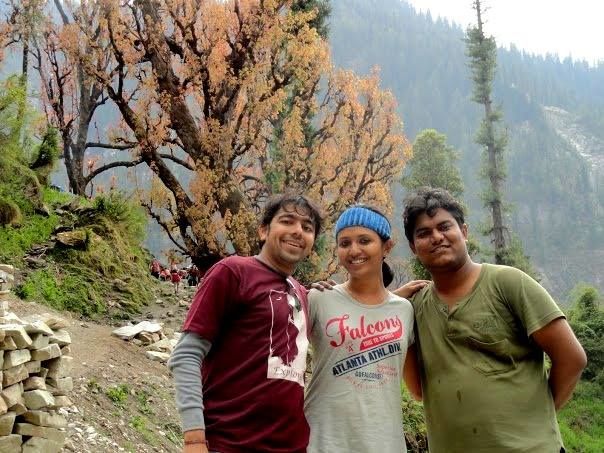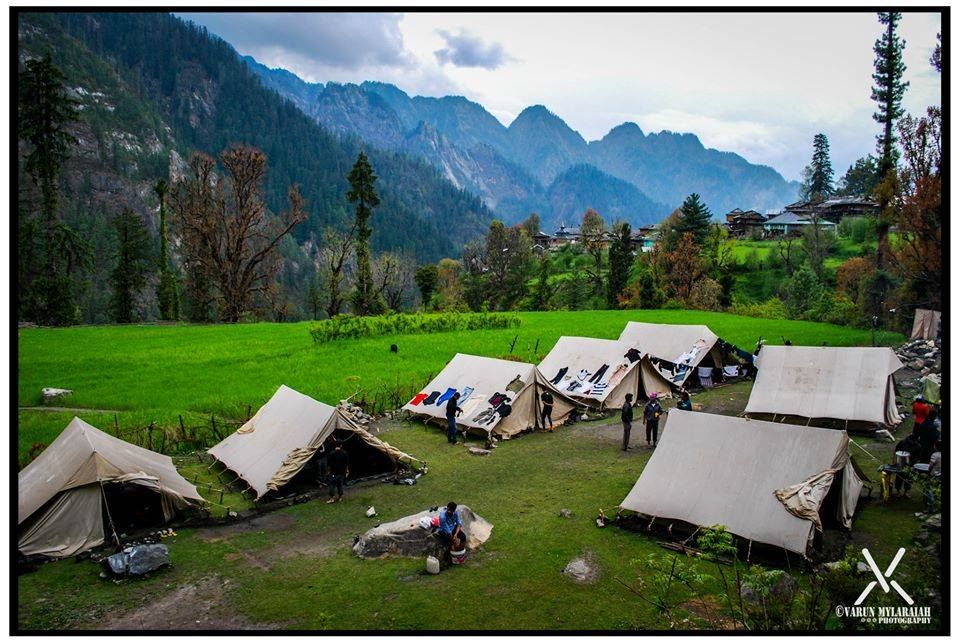 Grahan to Padri Date: May 6 2014 Feet: 7700ft to 9300ft Kms: 9 kms Time taken: 8:30AM to 1:30PM Difficulty: Easy Terrain: This is probably the easiest and fastest stretch in this entire trek. The path is not too steep and fun. It's foggy in some places and the woods remind you of Game of Thrones. The banners are an indication that the camp site is not too far off. Experience: I loved this stretch. I thinking feeling better had a great deal to do with this feeling. Also, I started eating Maggi and Omlet at every place that was selling it. God bless those people. The thing is, YHAI food is good when it's hot. Packed lunch I did not like at all as it was hard, cold and not tasty. Zoheb and I survived on Maggi and Omlet. Padri Camp: This is the second best camp site of Sar Pass. Padri is the base of a valley with beautiful mountains all around. Walking around this camp is a beautiful experience as you gorgeous wherever you look. Ellora, Radhika, Mohit, Zoheb, Anshul and I sat on top of a small hill to get some sun and chatted away. The camp also acted as a ground for all of us to play lots of games. Mafia, Seven – Up and good old Antakshari made the evening extremely memorable. Camp fire kept us warm and we sang for hours. In terms of bonding as a group, this probably was the best camp site.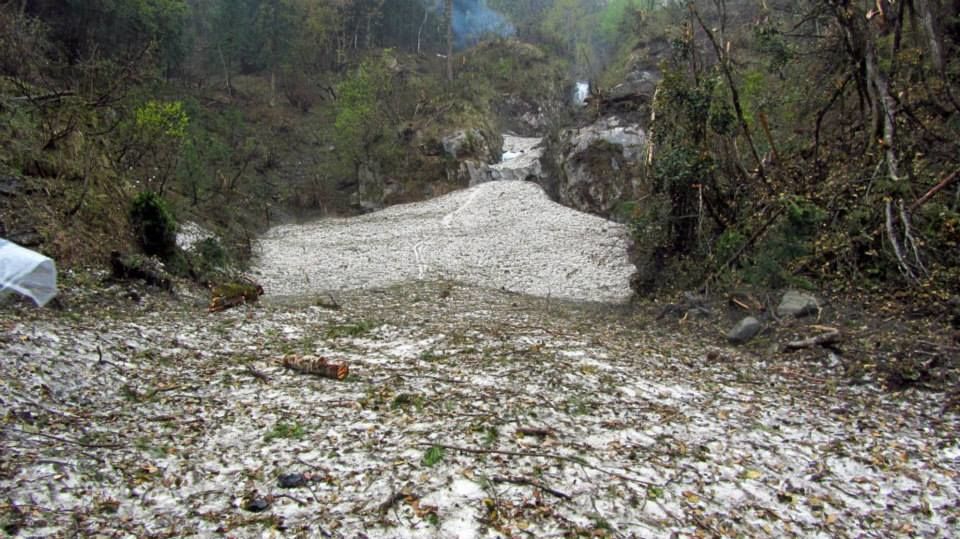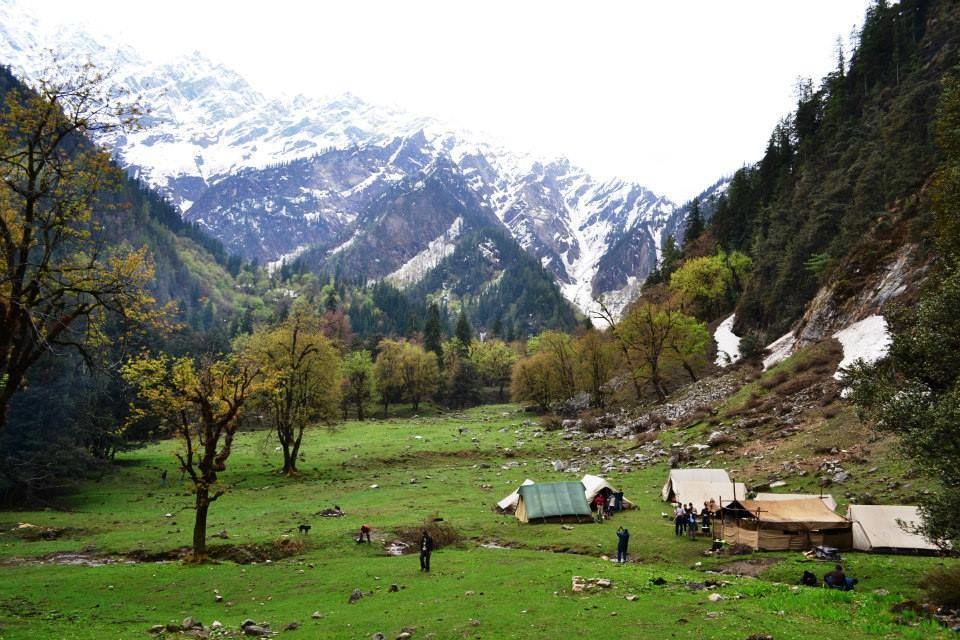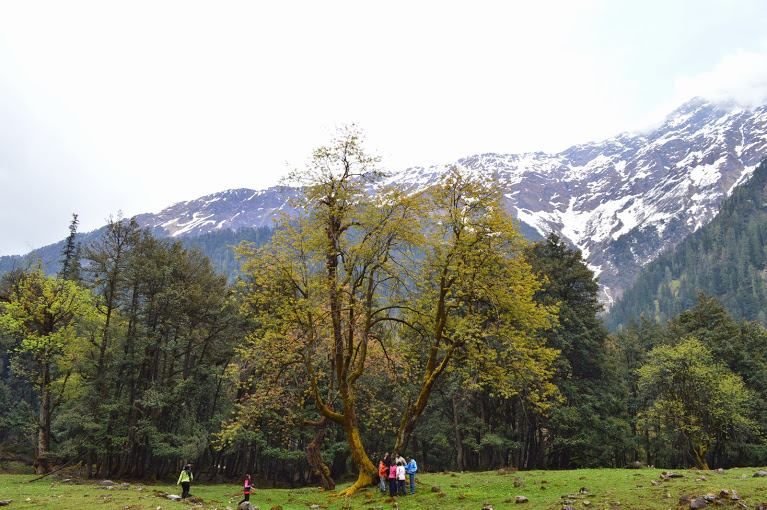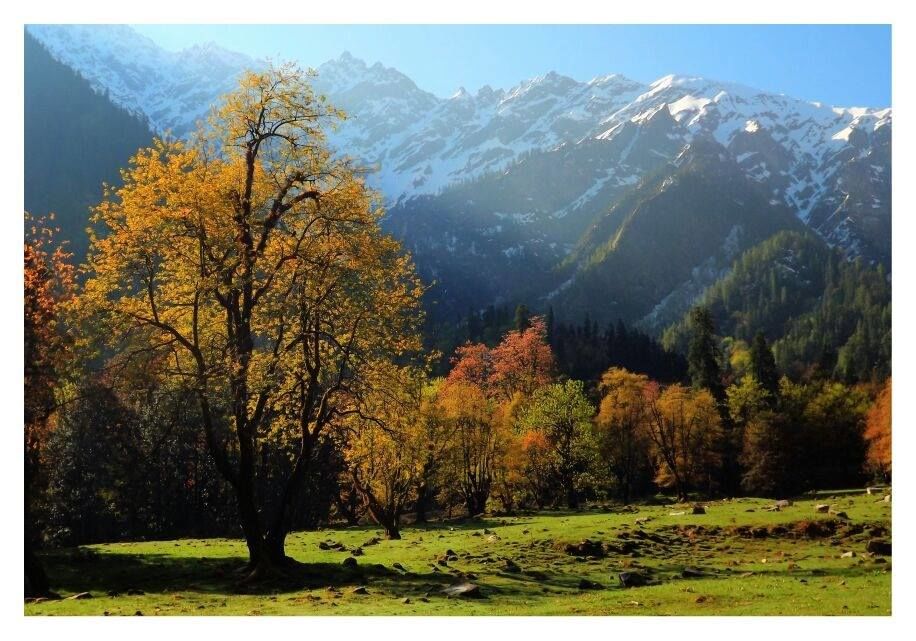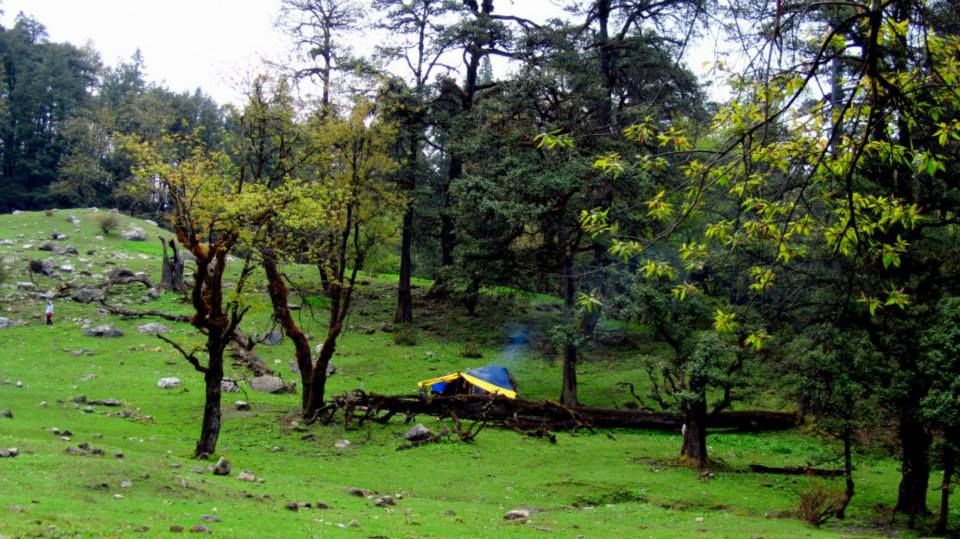 Padri to Ming Thatch Date: May 7 2014 Feet: 9300ft to 11200ft Kms: 11.5 kms Time taken: 8:30AM to 4:00PM Difficulty: Difficult Terrain: The toughest route according to me. Apparently the earlier plan was to camp at Ratapani but because of too much snow, they shifted it to Min Thatch. Min Thatch was another 1.5 hours of walk. We realised that till 2:00 PM the weather is good. And almost like there is an alarm in the sky, when the clock ticks 2, something starts to happen. Also, walking on ice is not very easy. Your steps have to be calculated and the stick you carry has to precede every step of yours. There were stretches of walkways that were just 1 foot wide, a snow wall on your left and miles of sliding snow on your left. I always wondered what would happen if I slip. Thankfully, none of us fell and went sliding away. Experience: The climb was extremely steep. We were shifting from green terrains to brown to snow clad ones. The climb looked almost never ending. But then we reached Ratapani and we thought the next stretch would be comfortable. How wrong we were. When the clock struck 2, it started raining with hailstorm. We had to walk on the snow through a jungle. We walked for a bit with those really uncomfortable plastic ponchos and suddenly we realised that there was no one behind. The guide asked us to wait (in the rain+hailstorm place) when he went to bring the next group. This wait was easily around 30 minutes. It was getting colder and wetter. My fingers felt uncomfortable and I was in for a shock when I took off the gloves. My hands were blue. This was the scariest part of the trek for me. I freaked out. I walked so fast after this to reach the camp that I must have been the 7th or 8th person to reach Min Thatch. I did not care about the difficulty of the route. All I knew was to place my fingers in a hot mug of water which I was hopeful of getting at Min Thatch. But luckily, all the speed increased my body heat and brought my fingers back to normal. Thank you god :)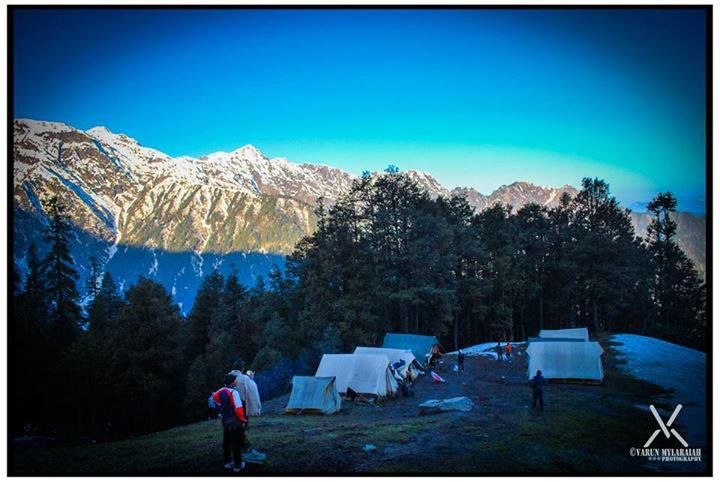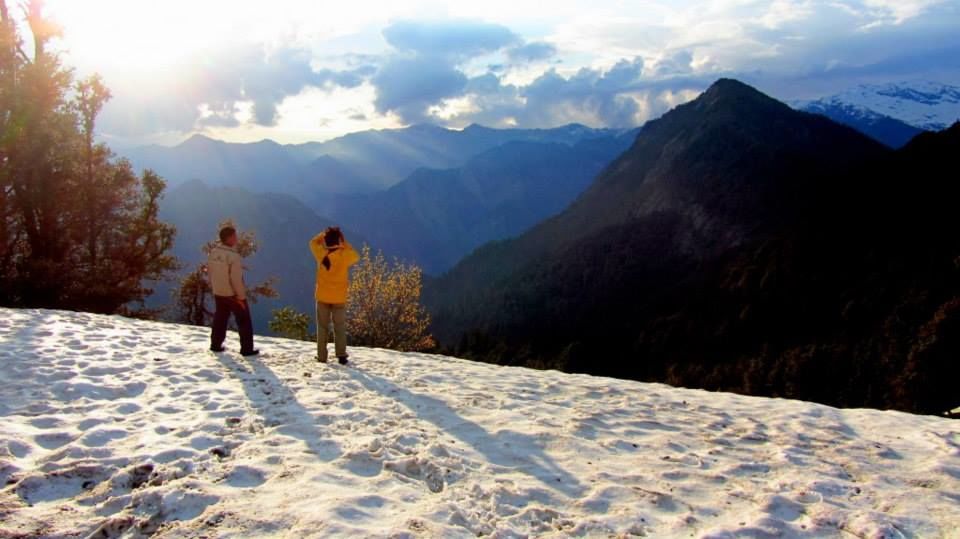 Ming Thatch to Nagaru Date: May 8 2014 Feet: 11200ft to 12500ft Kms: 9.5 kms Time taken: 8:30AM to 3:00PM Difficulty: Medium Terrain: Mostly snow. A good hike but the snow slows you down a little. You can see Nagaru tents from a distance and acts as a good motivator throughout. Lunch point is on a sort of a cliff. A fellow trekker dropped his DSLR by accidnt here and it went rolling down the mountain easily covering 2 kms of distance. Our amazing guide went down is such style and brought the camera back in such speed that it left us all applauding. But it also made us think of our fate if we.. you know... went rolling down :s Experience: Within half hour of starting, they give you a break of over 45 minutes in fresh snow. This is your opportunity to play, slide, take pictures, fall and have fun J After this starts the not so long walk to Nagaru. The view gets whiter, air thinner but the feeling of reaching the highest camp site is exhilarating. Nagaru is a 100% snowclad camp site. The best part over here is.. YOU GET NETWORK. Nagaru Camp: We called our homes to inform our parents that we are doing well. The camp leader gave us our higher altitude sleeping bags by 4:30 PM and had khicdi for dinner by 5. By 5:15 PM we were ready to sleep as we had to start early the next morning. And then it happened. At around 5:30 PM, a blizzard struck. Our tent was opening up from all directions and snow is getting thrown in by the wind. We got onto the mission of saving our tent and ourselves and so, 9 girls got together and did an awesome job of holding the tent down. Some of us sat at the openings and held it together, some got into sleeping bags and lied down on the tent (inspite of it being freezing cold outside) and some of us stood at the centre holding the pillar. We even took the dogs in and made them sit on the tent in a corner to help us. We feared our stuff would fly away but after 2.5 hours, there was peace. I must say, after watching videos of the boys' tent that we did a fantastic job :)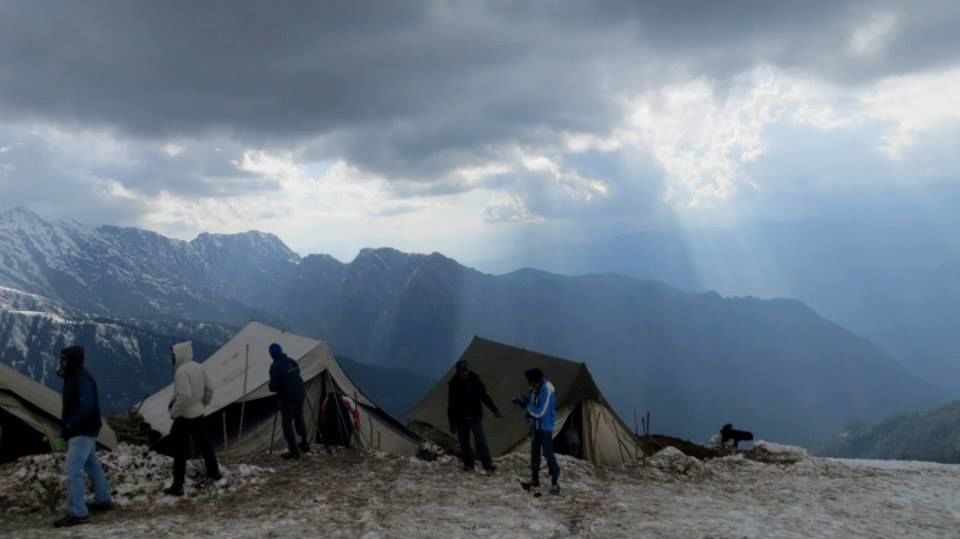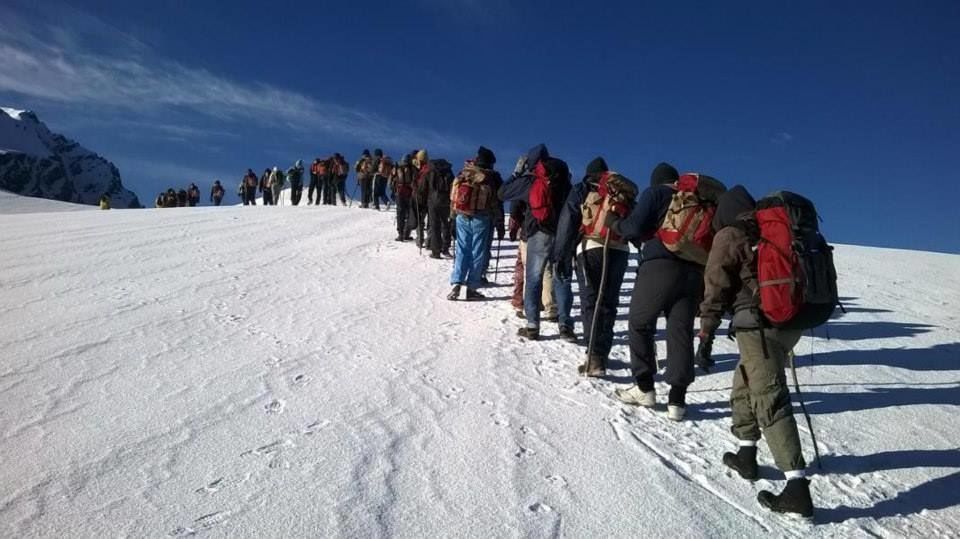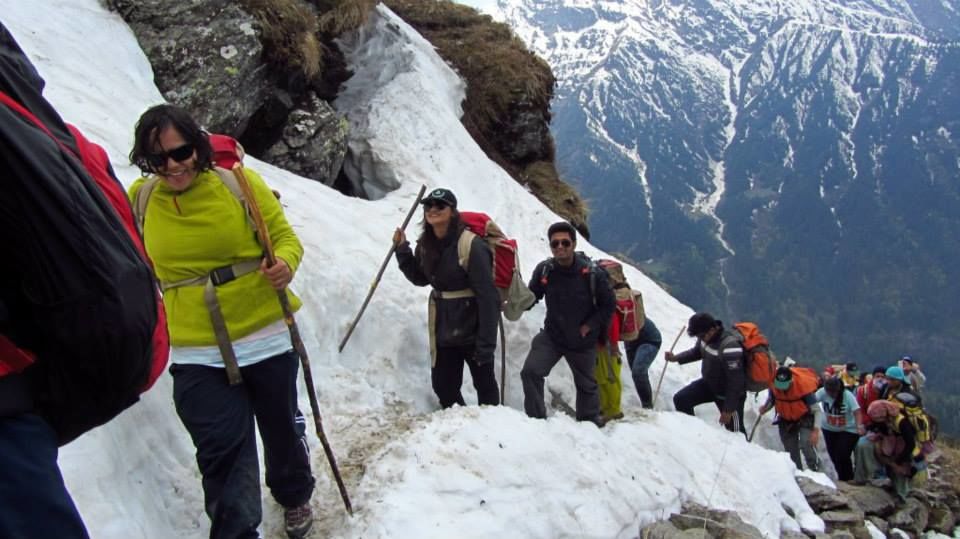 Nagaru to Sar Pass to Biskeri Date: May 9 2014 Feet: 12500ft to 13800ft to 11000ft Kms: 14 kms Time taken: 6:00AM to 3:00PM Difficulty: Medium Terrain: This is the main day. You accomplish what you have come for on this day. You cross Sar Pass this day. The proud moment happens today. The stretch is not very difficult. The guides ensure you are not going too fast. The slight steep will go unnoticed as you hike at a slow pace behind a co-trekker going in a single line. The last patch is almost a 90 degree climb but it's not very difficult. One thing to remember here is to follow everything the guides tell you. Don't try to break any rules as it can be fatal. Experience: I loved this walk. It wasn't strenuous. Anshul, Zoheb and I kept chatting as we took one step at a time on the snow. We stopped every now and then, took Maggi breaks and continued walking. I came back with terrible sun burns, probably maximum burns in the group. Those heartless UV rays. My favourite part was the 90 degree climb. After this part is the first slide. The thing is you are climbing from one side and have to get onto the other side of the mountain. As the climb is steep, the descend is a crazy slope. You can't walk – You HAVE to slide. And I did. That's when I felt snow on my face, my shades flying away, inability to breathe coz of snow in face and before I knew it, I was toppling down. When I finally landed, my friends were there to tell me it was OK and that they all came down the same way. But after this slide, we were more confident and everytime we saw a slope, we would slide down. I must have easily done 7-8 slides :) Our lunch point was a bright yellow tent in the middle of all the snow. It was beautiful to walk towards it and this a lovely conversation with Aditya made this walk even more beautiful! Maggi and Omlet we screamed before even reaching the tent. We were scared to face any bad weather considering there was absolutely no place to hide from it. So we started walking and sliding and talking and sliding some more and falling till we reached Biskeri Camp :)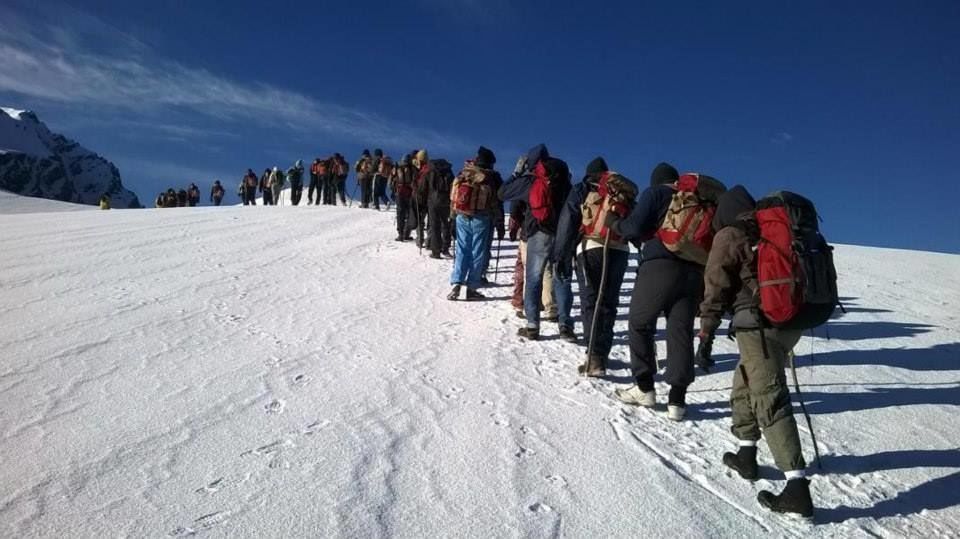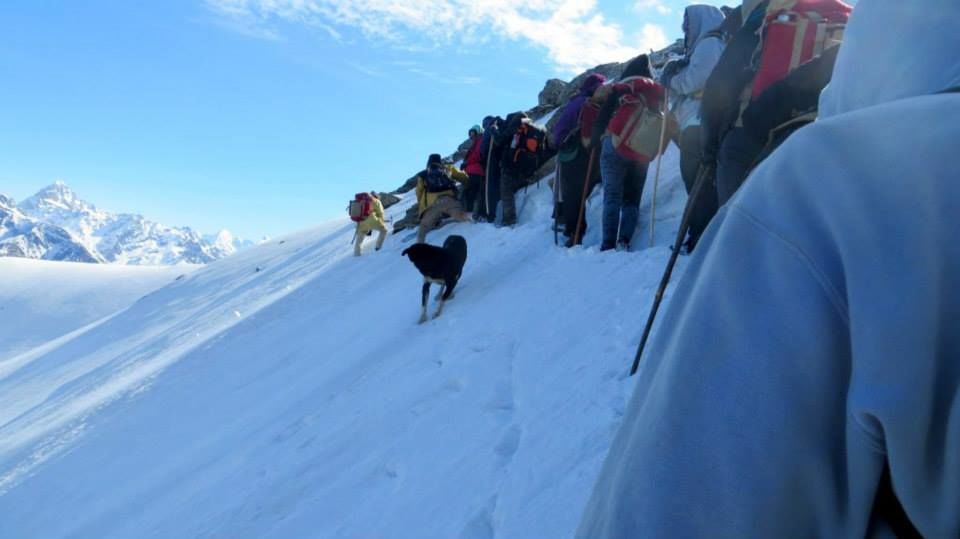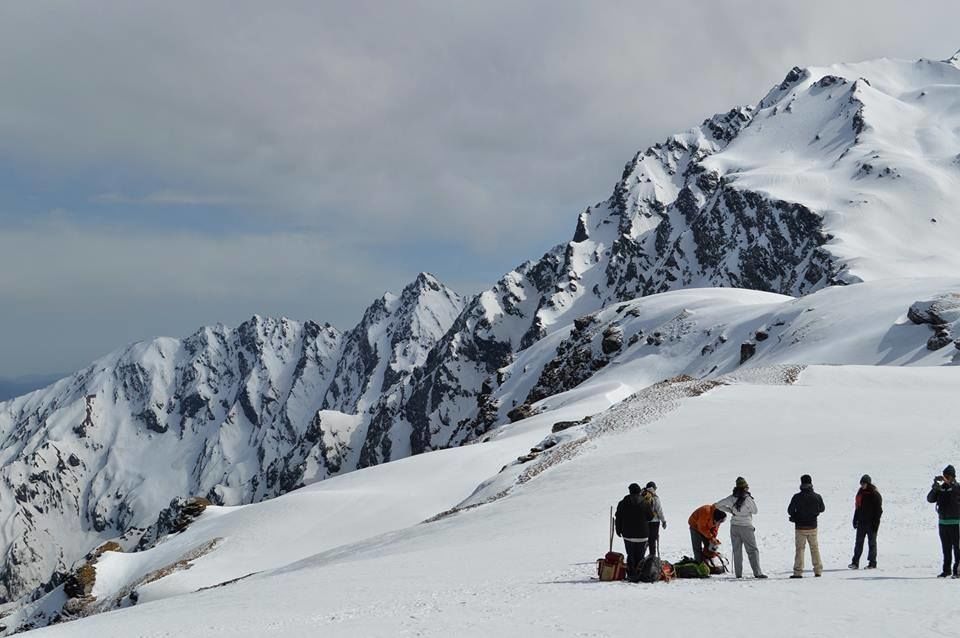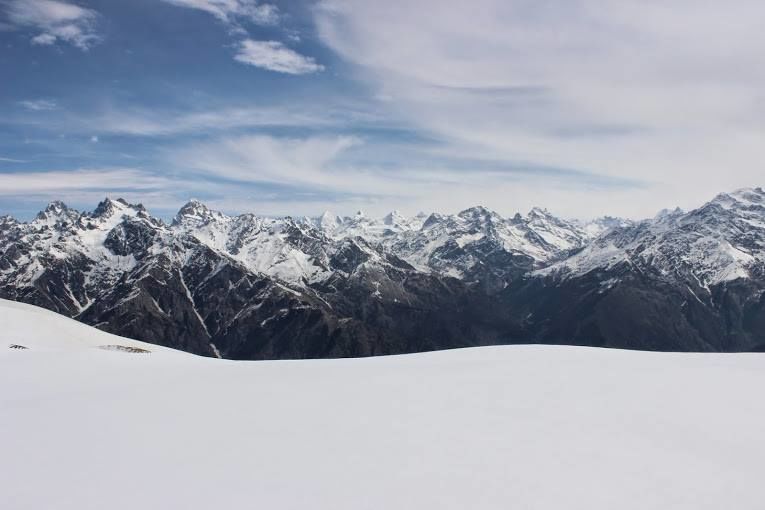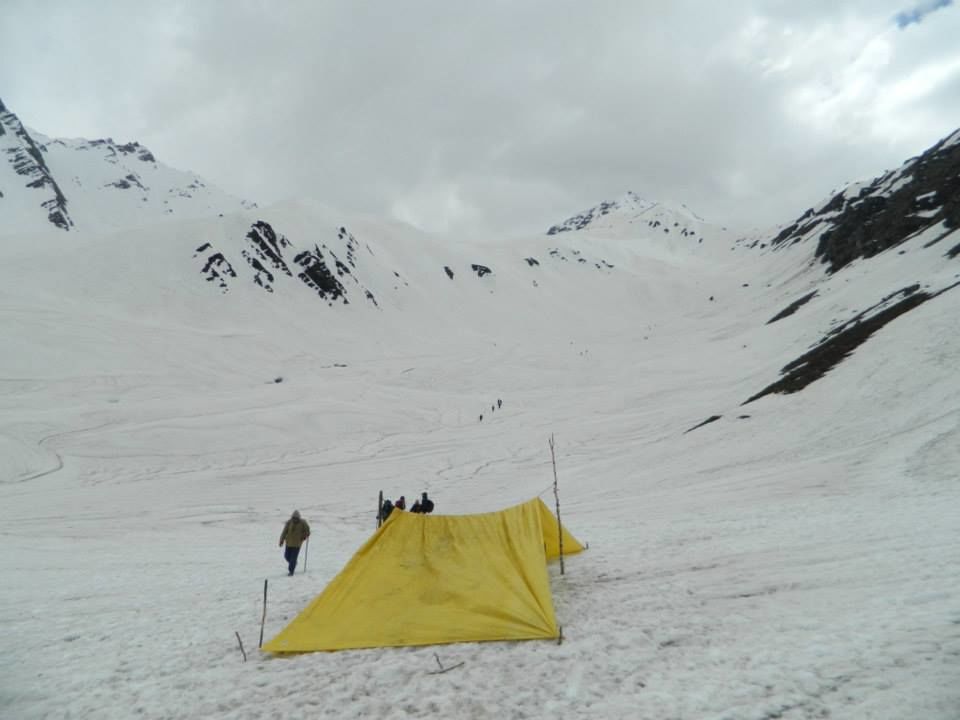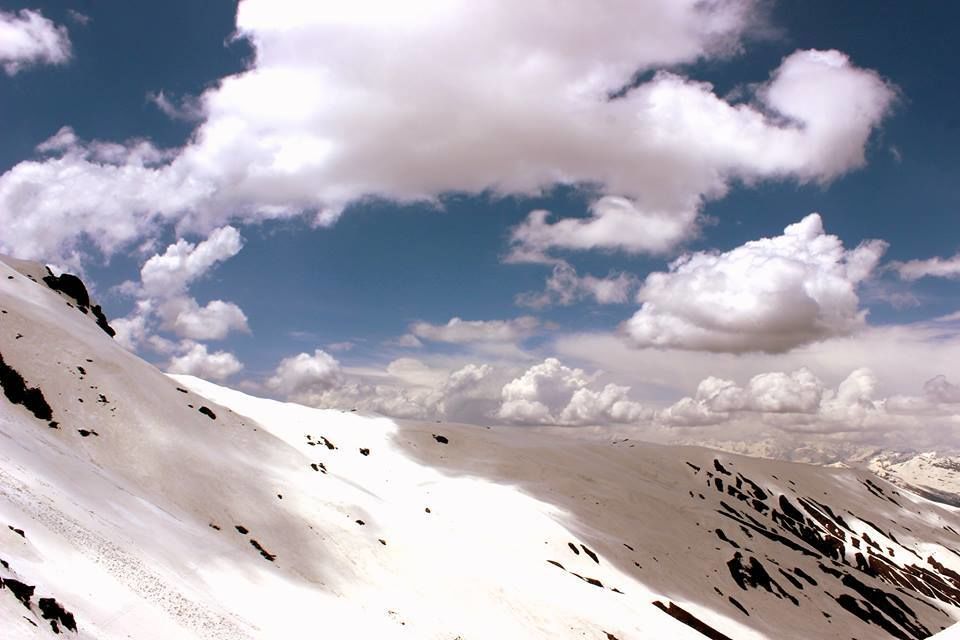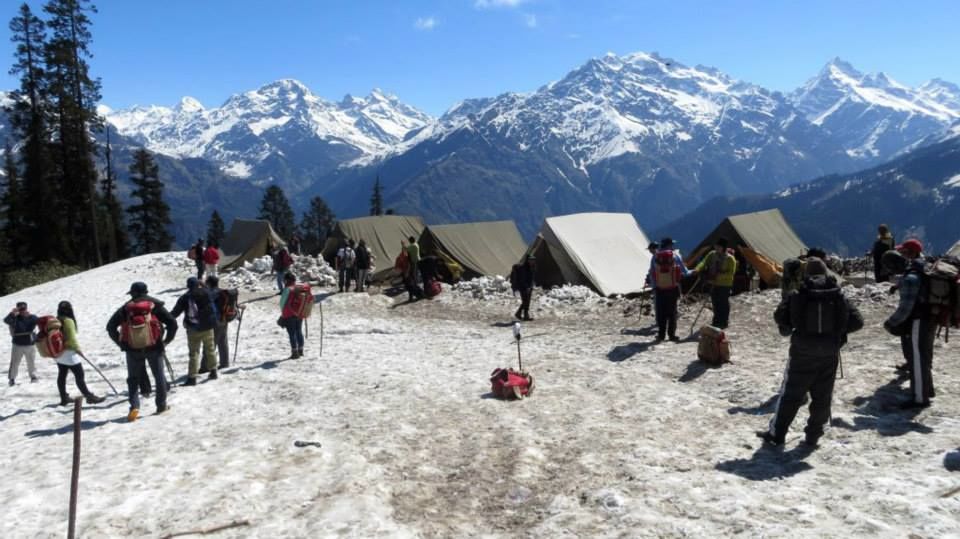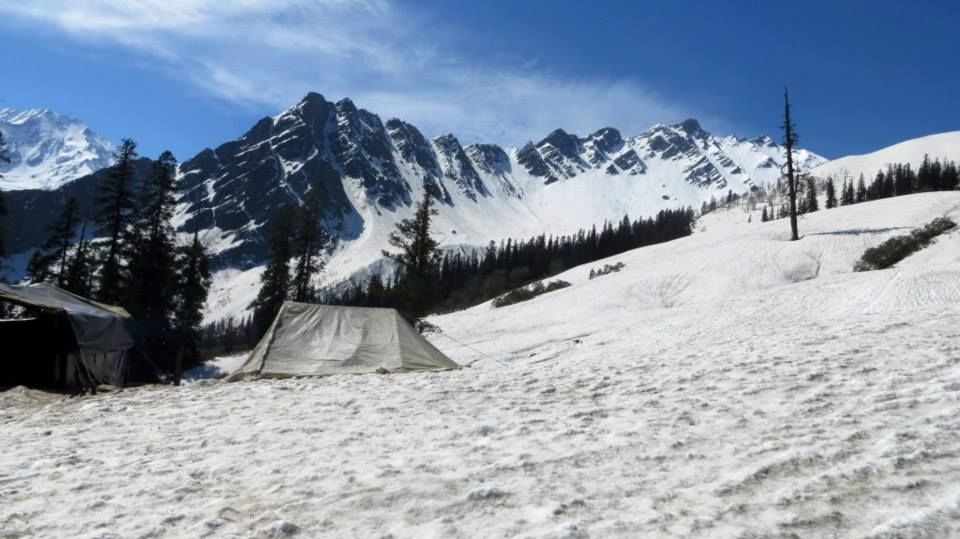 Beskeri to Bhandak Thatch Date: May 10 2014 Feet: 11000ft to 8000ft Kms: 12 kms Time taken: 9:00AM to 3:00PM Difficulty: Easy Experience: Zoheb decided to call it quits and head straight to Kasol and he tried a little to convince me to do the same. I was hell-bent on visiting Bhandak. I had read in some blogs that it is the best camp site. And what a dreamland it was. Even the route from Beskeri to Bhandak is a pleasure walk. Not difficult at all as you are descending but also because the white landscape slowly becomes fresh green and that transformation gives such joy. The joy of seeing cattle grazing, of people soaking in some sun of trees, of leaves after 2 days of complete snow.. Bhandak Thatch Camp: Soon, we were at Bhandak which is probably the most beautiful place on earth for me so far! You are surrounded by snow clad mountains but you are on grassland. It was also special because, 8 out of 9 girls had decided to go straight to Kasol. So, I had a private tent. And what a cute, cozy tent it was! The initial excitement started dying when I realised I have to sleep alone. But my favourite dog took it upon himself to be there for me. He just wouldn't leave my side. Wherever I went he followed me and he slept inside the tent as well. Knowing he was there to protect me let me sleep in peace. Will remain grateful to him :) The 22 of us(who decided to go to Bhandak) walked around looking at the beauty of nature, when a fellow trekker played a folksy gujarati song and before we knew, all of us were grooving(atleast moving) to the music. As it started getting cold, a few of us got into the tent to play some cards but in a bit it was snowing.. The soft snow kinds.. So, we got out and played in the snow, throwing snow at each other and the dog, screaming in excitement and just living the moment to its fullest. The night ended with 2 full hours of awesome dumb charades with torch lights on the person acting.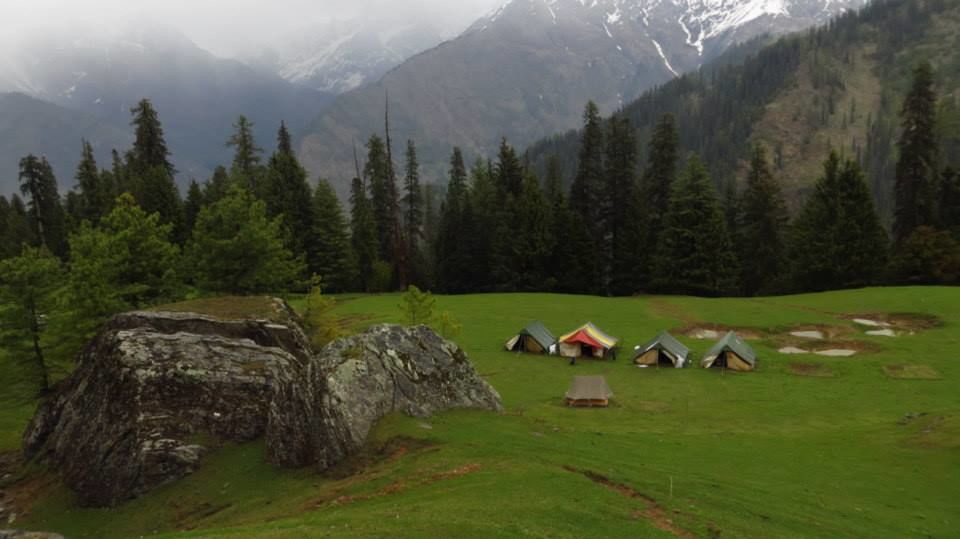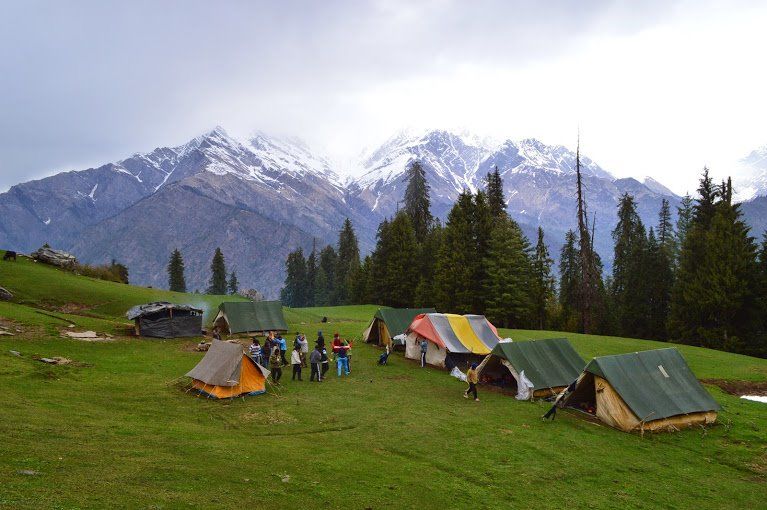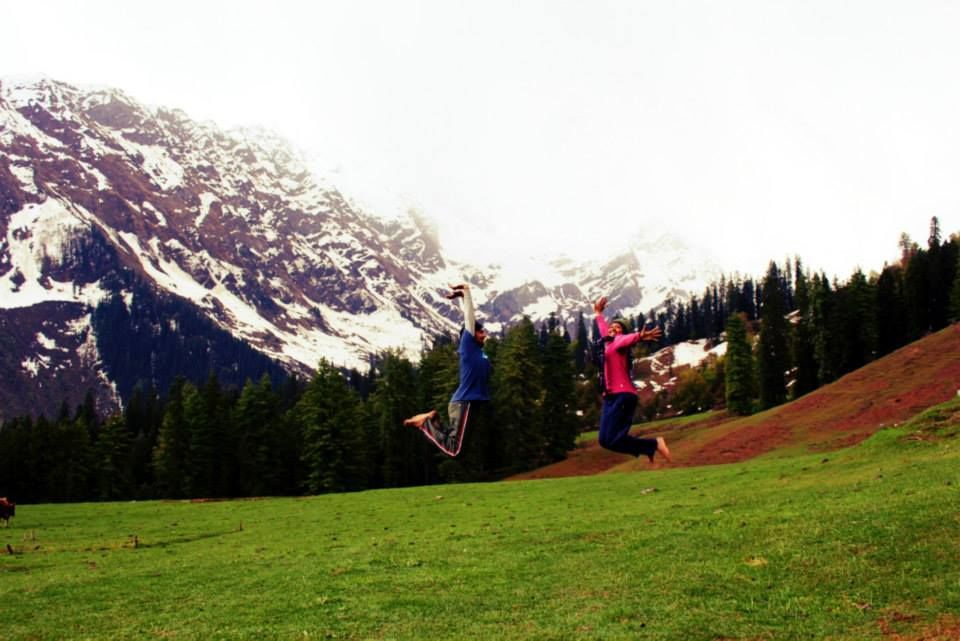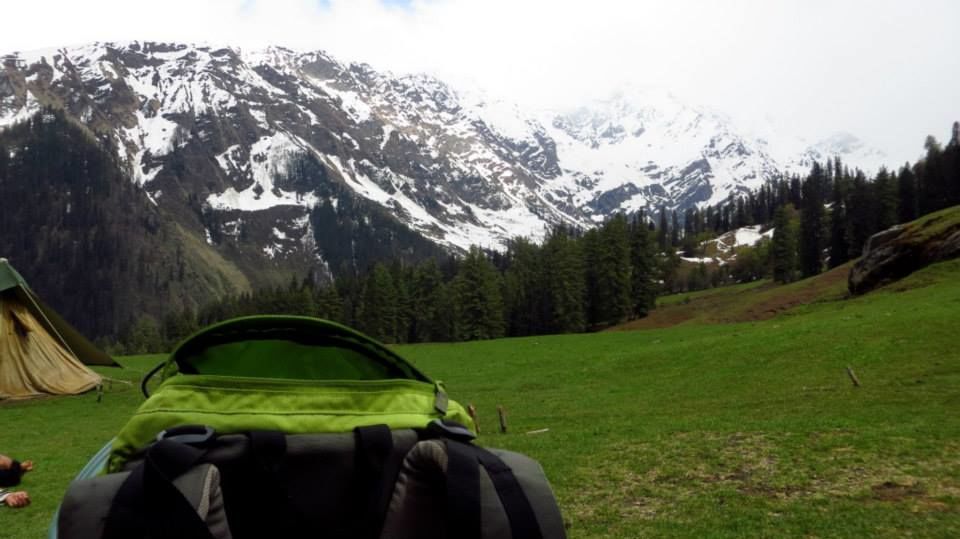 Bhandak Thatch to Barshani Date: May 10 2014 Feet: 8000ft to 6600 ft Kms: 10 kms Time taken: 8:30AM to 12:00PM Difficulty: Easy Terrain: This descend takes you about 3 hours with breaks. The first sight of houses you see makes you realise you are back to civilization and a dam construction at Barshani rudely shakes you up from the dream you have lived for the last 7 days. BARSHANI TO MANIKARAN TO KASOL Date: May 10 2014 Feet: 6600ft to 6500ft Kms: 21 kms Time taken: 12:30PM to 1:45PM Difficulty: Bus Ride :) Experience: The dogs that stayed with us for the whole trek had to figure a way to get back to Kasol. We were boarding the bus from Barshani to Manikaran. So we tried to get the dogs inside but they refused. Instead, they ran behind the bus for 21 kms. Kudos to them! I had very little time to freshen up as we were leaving Kasol at 4PM. Quickly, we collected our belongings that we had left at base camp, picked up our certificates and got into the cab which dropped us to Bhuntar. This is where I saw my sunburnt face for the first time and believe me, it wasn't a pretty sight. Half my face was fine. From nose downwards was black. I basically looked like a monkey. But, this has been my defense for the last 2 weeks – Whatever dude.. I completed a Himalayan Trek :)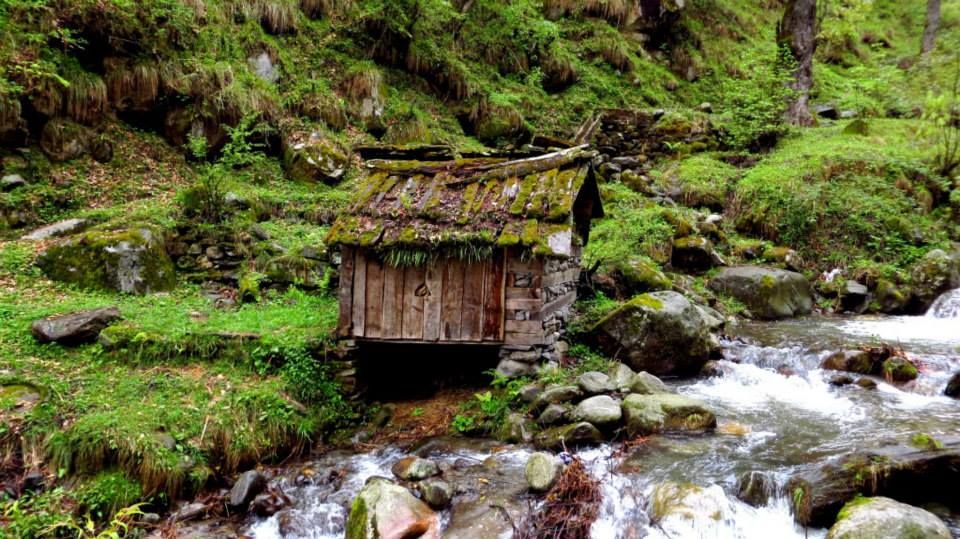 Frequent searches leading to this page:-
sar pass trek route, sar pass trek itinerary, sar pass trek in november,