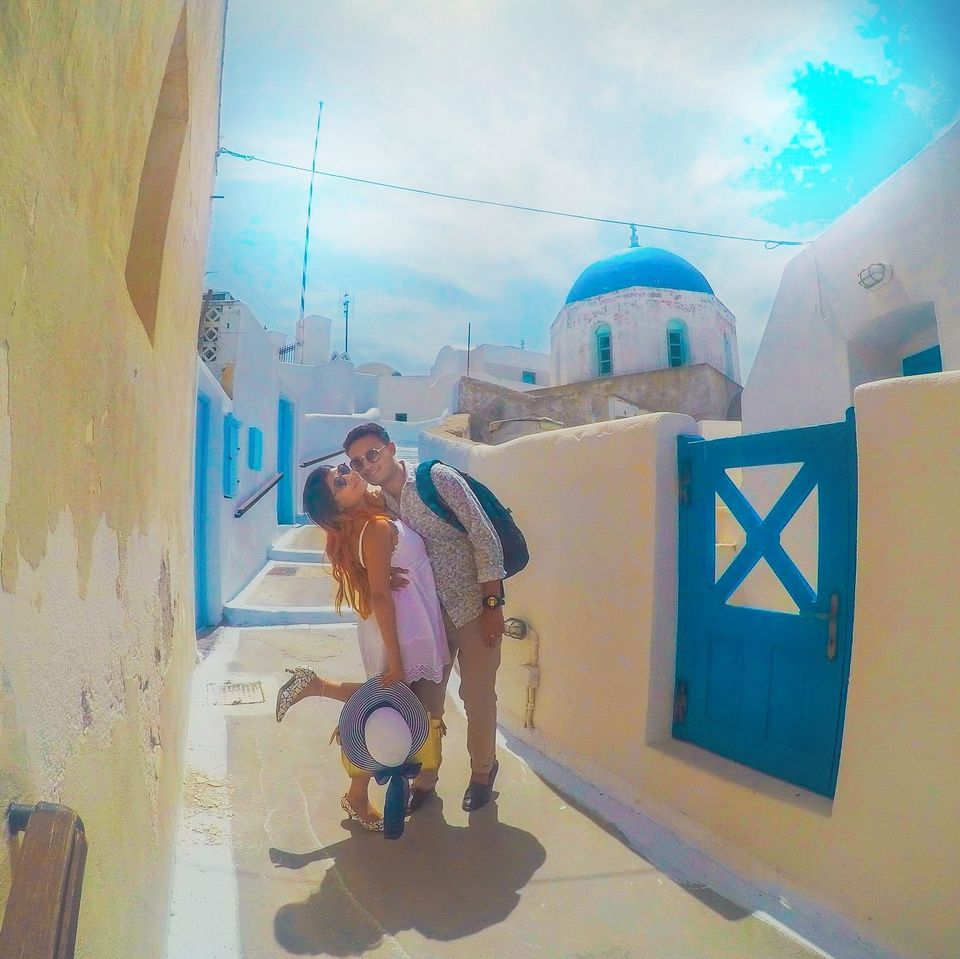 We travelled to Santorini in the early part of the summer of 2017 and we were totally amazed at its beauty and charm. The place totally does justice to all the photos we see on Instagram. End of April and May is a very good time to visit Santorini as the weather is glorious and the crowds are also less - the best way to enjoy Santorini.
We preferred staying budget friendly in the town of Fira. But there are obviously luxury options also available ( mostly in Oia). The budget above is what we spent in Santorini excluding flights and ferries.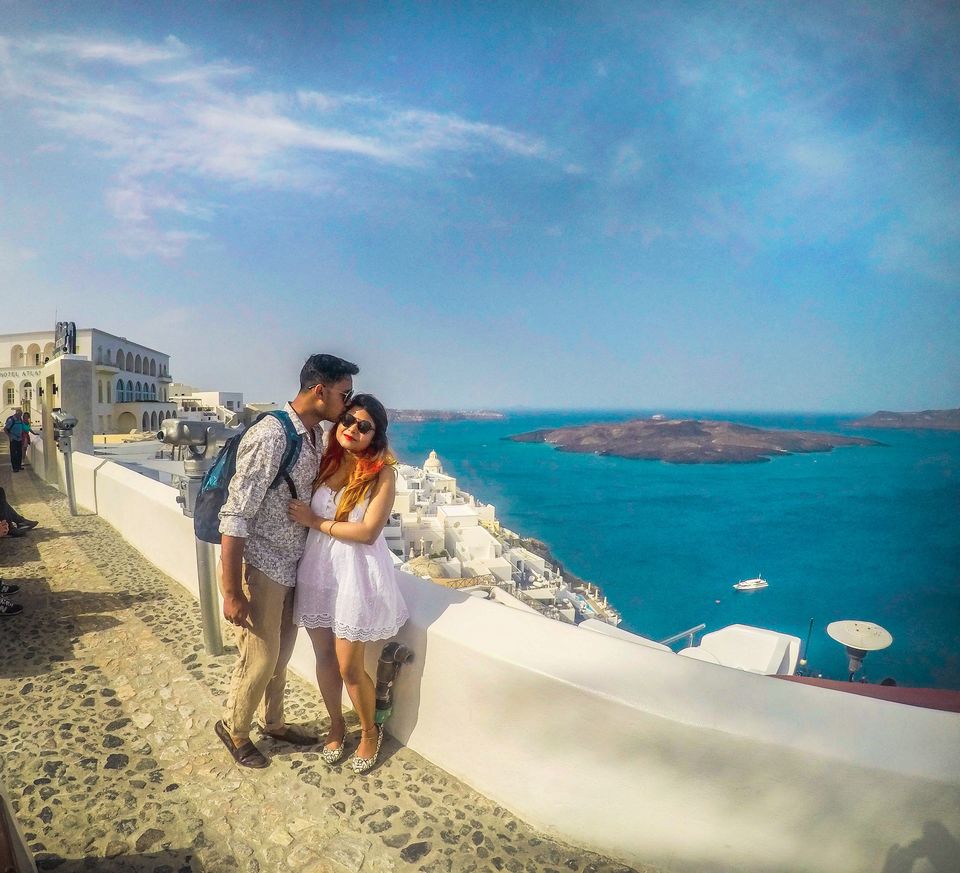 Day 1:
The first day we decided to explore the Fira town in Santorini. A must try here is the Gyro from Yogi's Gyro.
After this we went to the famous red beach in Santorini as the sun was setting and it was indeed beautiful.
Day 2:
After a sumptuous breakfast we decided to explore the graceful village of Megalochori. Its a beautiful setting with quaint houses with trademark white and blue markings and narrow pathways and also a beautiful church.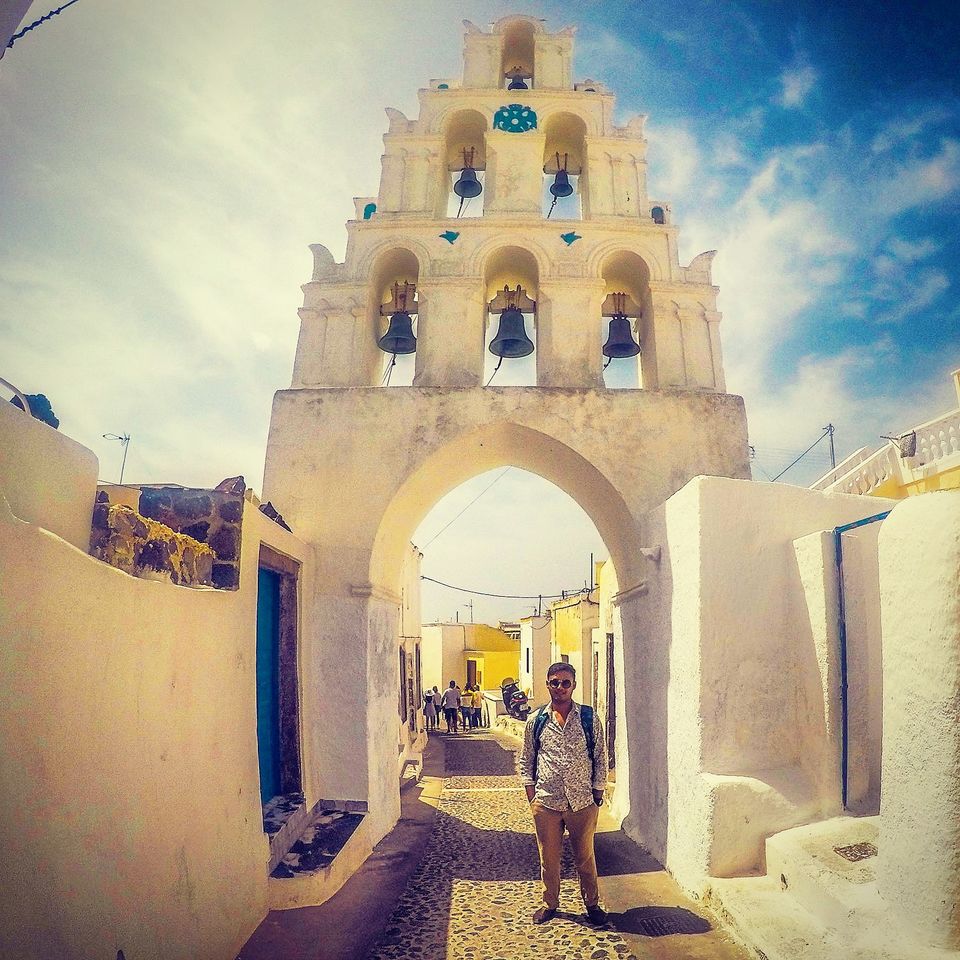 Our 2nd stop of the day was at the black beach of Perissa - another unique landmark in this beautiful island.
After this we made our way for some lovely wine tasting at the local winery - 'Santo Wines'. And you have to just admire the views from up here as you can see Fira on one side and Oia on the other.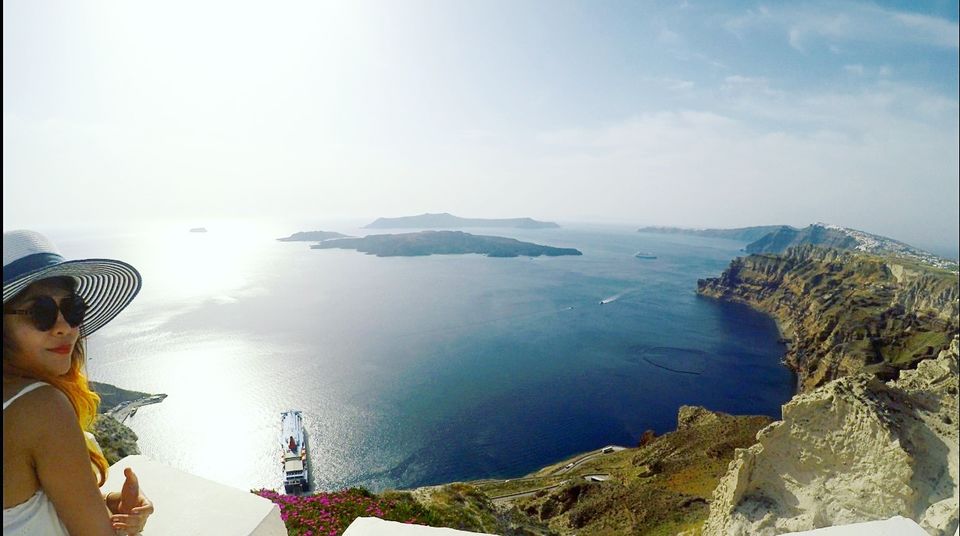 Our final stop of the day had to be Oia - the most picturesque part of Santorini and of course famous for its breathtaking sunsets. Walk around its famous bylanes by yourself and just take in the charm before settling yourself at a nice vantage point for the sunset.
Since this was our final day, we decided to get up early and explore the pathways of Fira leading up to the cable car and take some more amazing snaps before leaving Santorini with a heavy heart but a lifetime of memories.
Note: We mostly used the public transport for getting around Santorini which we found to be very convenient and pocket friendly. There are well marked bus stops in both Fira and Oia towns with regular services and so we didnt have much issues in getting around.
For more travel inspiration follow my travel stories on Instagram @Wayfareralivia