My trip started from Delhi. I took a flight at 2AM which landed at Port Blair at around 8AM. Most flights in Port Blair land at such a time that you end up missing the onwards ferry to Havelock island. I am guessing its because the government wants people to stay at Port Blair for atleast a day.
One day in Port Blair is more than enough. There are a few things to see. Most importantly, the Cellular jail AKA Kalapani. Its a historic landmark from the British era, where the revolutionary freedom fighters were imprisoned post the revolt of 1857. The jail has three out of seven wings intact and still in very good condition.   It is one of the must see things at Havelock. Also, I would highly recommend the Light and Sound show at the jail. There are two shows daily, one at 6:30Pm and the other at 7:30Pm. Tickets are available an hour before the respective show times. On alternaye days the 7:30 show is in English.
Apart from that, I visited the Anthropological museum and the Fisheries museum. I would recommend the former to those who are museum junkies. The anthripological museum depicts the life of the tribals in the andamans. There are a few untouched islands where the tribal way of life is still intact and this museum shows their way of life. There is some really cool stuff in there.
Also, dont forget to eat some amazing sea food while youre there. Try out the new lighthouse restaurant. They have some good fresh sea food. As far as night life is concerned, there isnt much happening. The rooftop bar "Amaya" at hotel sea shell is probably the best. They have some good live music there.
I stayed at Aashiyana residency which us located near the ferry docks. It is a budget accomodation and very suitable for people who plan to get the onwards ferry to havelock, the next day. The ferry dock is just down the road from the hotel. The room tariffs are about 800 bucks for a non AC room.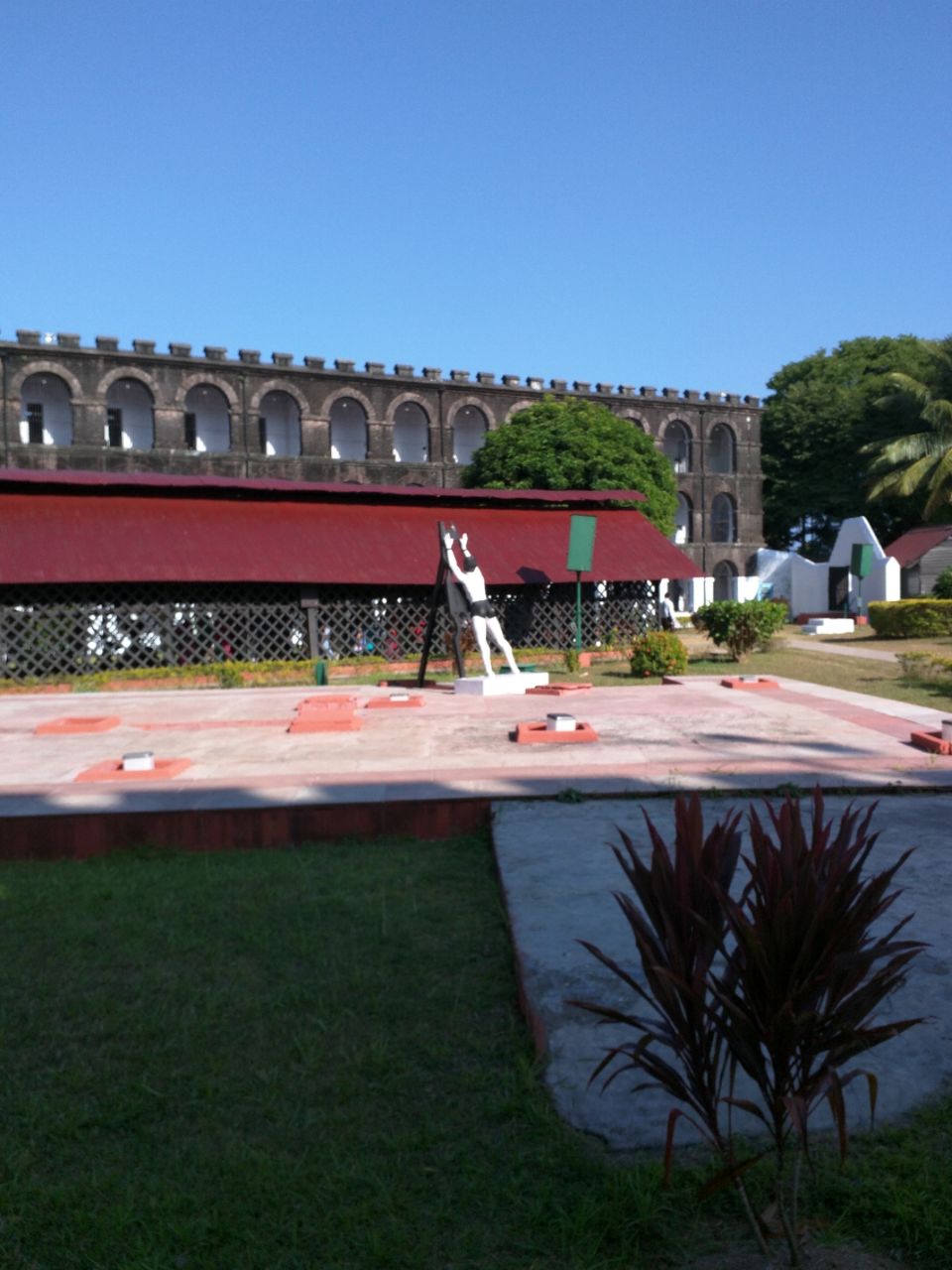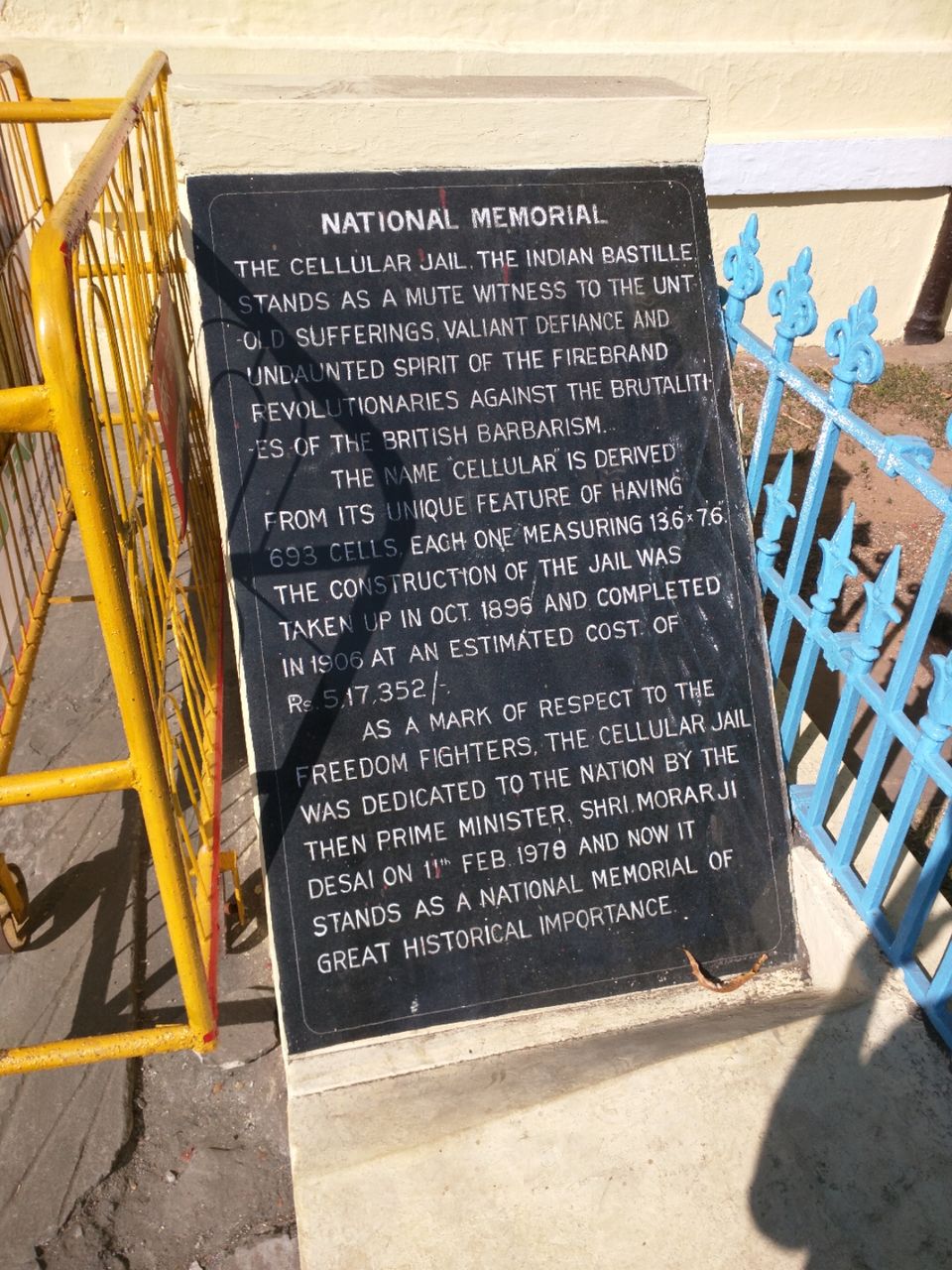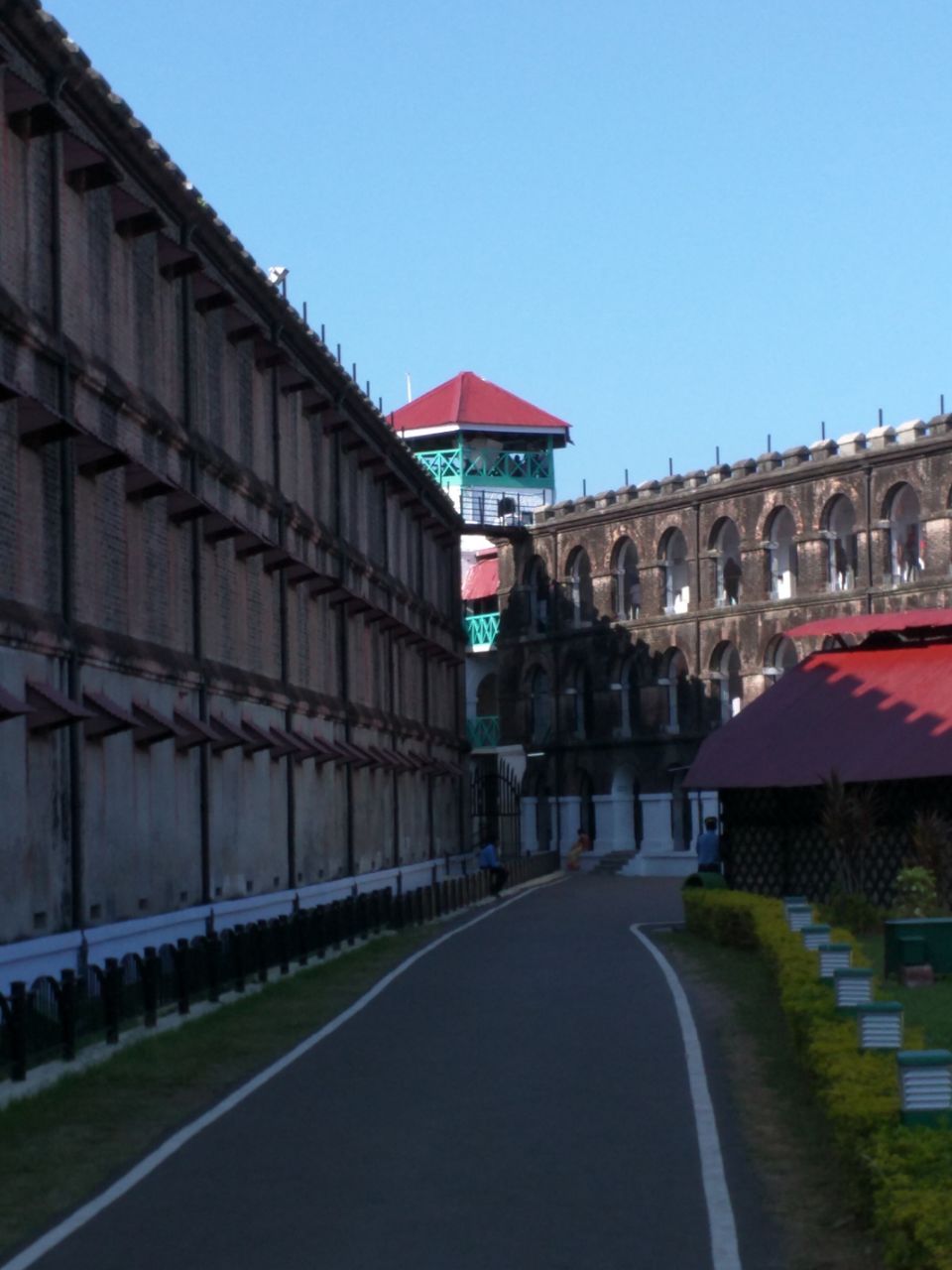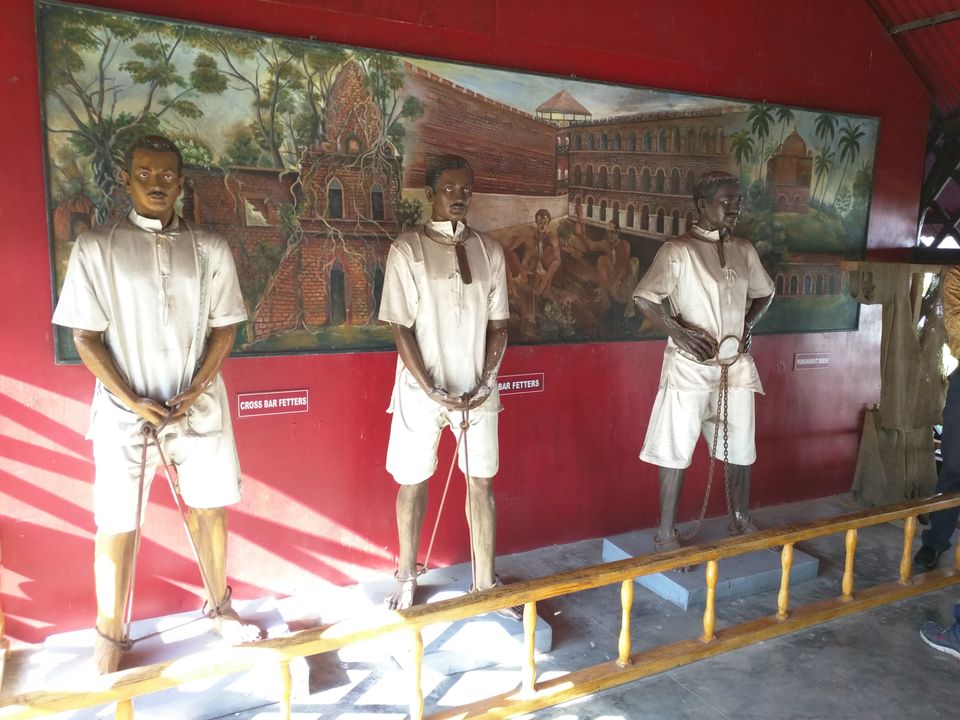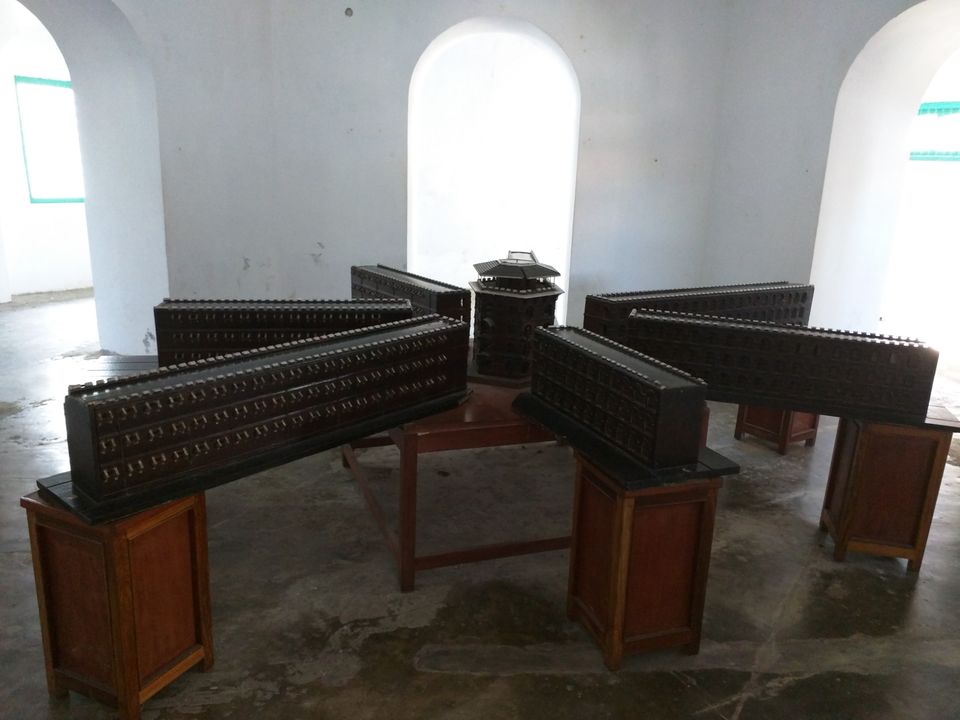 Today I began my diving with barefoot scuba. They are a brilliantly run organisation and by far the best on the island. So if scuba is your priority, you definitely have to dive with them and stay at one of their two resorts (barefoot scuba on beach no.3 or barefoot resort on radhanagar beach).
I had dived at Goa and Thailand before but the Andamans blew my mind. The visibility is a good 40 meters during the dive season with minimal currents and a rich vareity of sea life. The diving would start at 7AM and we would be back by 1:30PM. It cost me about  5500 bucks for a days diving which included two dives. I did three days of diving altogether which is a total of 6 dives over three days.
The first day I dived at sebastian hill and Parridge. The diving at andaman is usually fantastic with great visibility and lots of marine life. In my first dive, the visibility was a little less (about 10 meters). The second dive at Parridge was fantastic, with over 35 meter visibility. I ended up seeing a massive sea turtle on my second dive.
Barefoot scuba had the fastest boat on the island, so it was usually a short journey and back to most of the dive sites. We would do one hour of diving an one spot followed by a 1.5 hour break on the boat and then another hour of diving, usually at a different spot. So on a normal day we would be back by 1:30PM.
Today we dived at one of the most famous dive sites on the island: Dixons Pinnacle. This site goes down to 30 meters and has a wide vareity of sea life. We did two dives at the same spot because of the large area over which this site was spread out. Even though the visibility wasnt as good as the day before, the abundance of marine life more than made up for it.
I ended up seeing schools of Barracudas, angel fish, eels and lots more. This is a must do dive site in Havelock. One of the other dive groups even saw a baby black tip reef shark.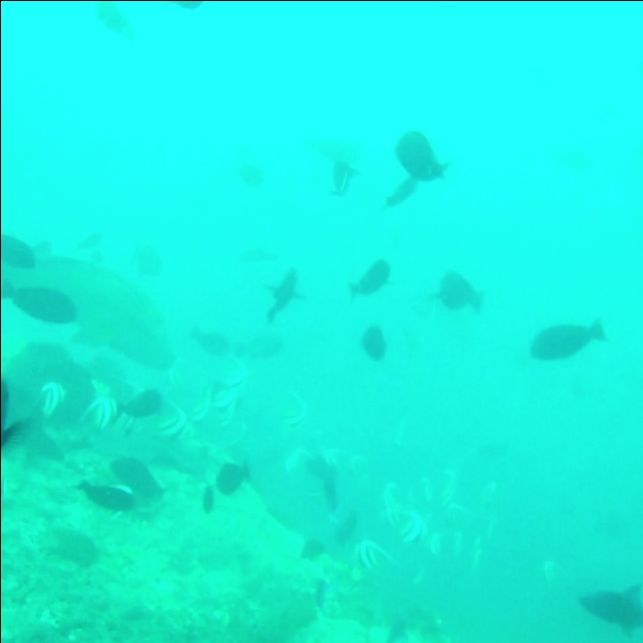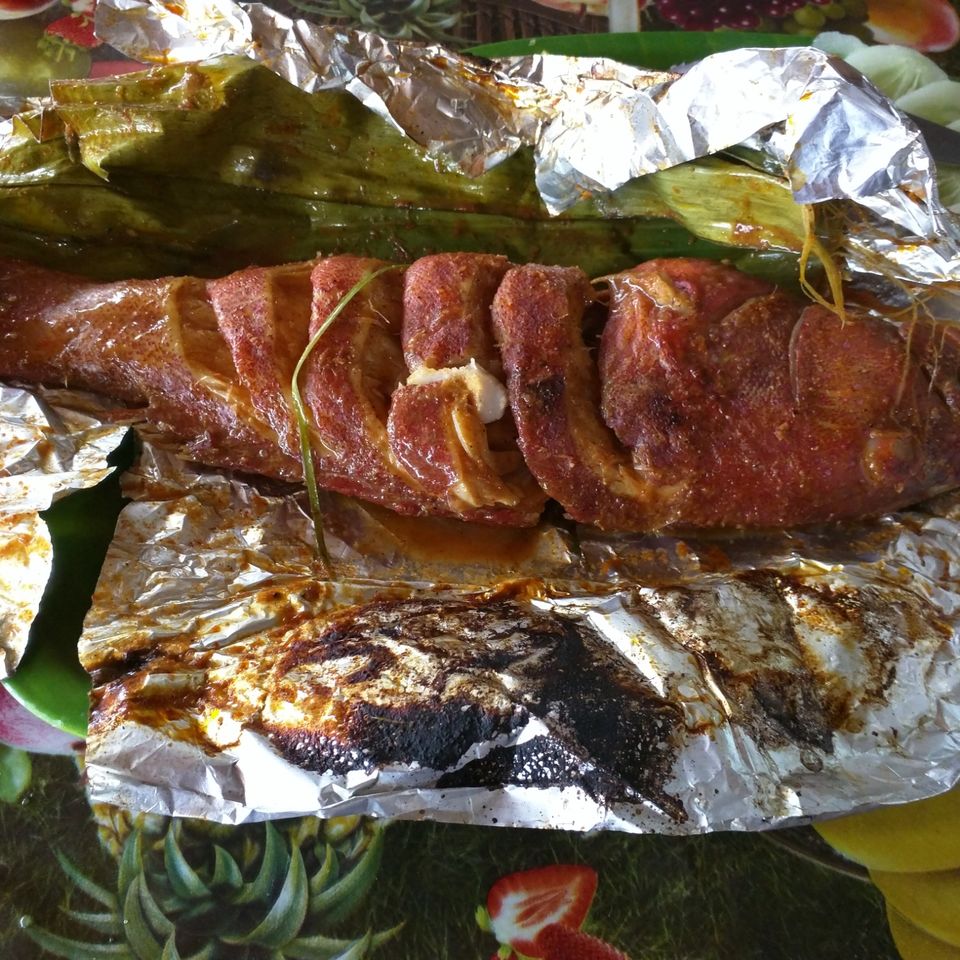 Today was my last day diving and I was also supposed  to take the ferry back to Port Blair in the afternoon. Taking that into consideration, barefoot scuba planned two nearby dive sites called white house rock and inket wreck. Personally I really wanted to do Jhonny's Gorge (another must do), which is supposed to be the best dive site at Havelock and well known for big sharks. Maybe next time.
At White house rock you could see the affect of coral bleaching that had recently happened at the reefs around the area. The good part was that the marine life had not gone down due to it. The dive site was beautiful with stunning topography and over 30 meter visibility.
The other dive site was a ship wreck and had relatively low visibility. Personally, wrecks for me are really captivating so I thoroughly enjoyed the dive. Most of the hull of the ship was intact. We swam through the propellers and found coal all over the sea bed. There were a lot of lion fish in the area so we had to be really careful. The diving experience was pleasant even with the low visibility.
I got back to the dive shop in time to catch the last ferry (at 3:45PM) back to Port Blair. I was due to fly back the next day early in the morning. I stayed the night at Aashiyana residency again at Port Blair.
If I had time on my side, I would have gone onwards from havelock to Niel Island and Little Andaman. Niel is less commercial than havelock and is highly recommended by travellers. Little Andaman, on the other hand, is even less frequented. It has an occupancy of only 80 people and is also home to the best surf beach in the country. Also, about 400 Km from Port Blair is a place called Diglipur which is known for its beautiful beaches and for Ross and Smith Island. These were the two places that I was not able to go to.
Overall, the trip was a fantastic experience. The diving was the main motive and it certainly did not disappoint.
I took the morning 8AM ferry to havelock, the next day. There are three main ferry operators (government ferry, Makaruzz and Green ocean). The government ferry being the cheapest but it also takes the longest time. The other two are privately run ferries, so they area nicer and a bit better organised. I took Makaruzz and it was a pleasant experience. Its  about an hour and a half's journey. The boats are clean and well organized. They also have a cafe inside where you can buy small eatables ablong the way. Makruzz also enables you to book your tickets online (only a month before the travel date). Even though you can reserve your ticket online, you are supposed to reach the dock 45 minutes before departure to check in. The makruzz ticket cost me 1100 bucks one way which is a shade expensive when compared to the other two ferry options. Also Makruzz, unlike green ocean, does not have an open deck to stand on. It is all indoor seating. You might want to book in advance during the peak season (December-January) since ferries are easily sold out.
Havelock is the main tourist island in the Andamans. It is a small island and you can pretty much visit all of it on a motorbike. It has three main beaches (Radhanagar, Elephant and Kalapatthar). Out of these, Radhanagar is by far the best. Infact radhanagar beach was voted the best beach in Asia by Time magazine. It is only accesible by motorbike or autorickshaw since its 20 Km away from beach number 3. Autorickshaw drivers will charge 800 bucks for a return trip. Radhanagar beach is a "must do." While I did not visit the other beaches, I would advise people to check out the other two. The elephant beach can either be reached by boat or by a 45 minute trek theough the jungle. So it would definitely be an experience and it is well known for water sports. Radhanagar beach is open till 5PM while the others close at 3:30PM. Also, BEWARE of snakes while at Radhanagar beach. The andamans are home to over 42 different species of snakes (Not trying to scare you guys :p).
I stayed at Barefoot scuba which is bacsically a five star scuba resort. It is located on beach number 3 which is where most of the accomodation on the island is located. You can stay at barefoot scuba only if you are diving/snorkeling on one of the days. Since I was traveling alone, I stayed in one of the frame huts which is the cheapest form of accomodation available. It was very basic, a bamboo hut with a matress and a wall fan. The room cost me 300 bucks a night. They have other forms of more luxurious accomodation available as well. For me, staying at budget places is the best way to interact with fellow travelers. I met loads of people because of my accommodation and diving.
There is minimal night life at Havelock. It gets really quiet by 9PM. Since I made a good bunch of friends, we would hang out till 10PM every night. We would buy our own booze from the one of the two liquor stores on the island (expect huge queues) and chill at a beach cafe called emerald gecko (Highly recommended for the food and the general vibe).
Note: Do try and carry your booze from Port Blair because havelock is very susceptible to alcohol shortages.