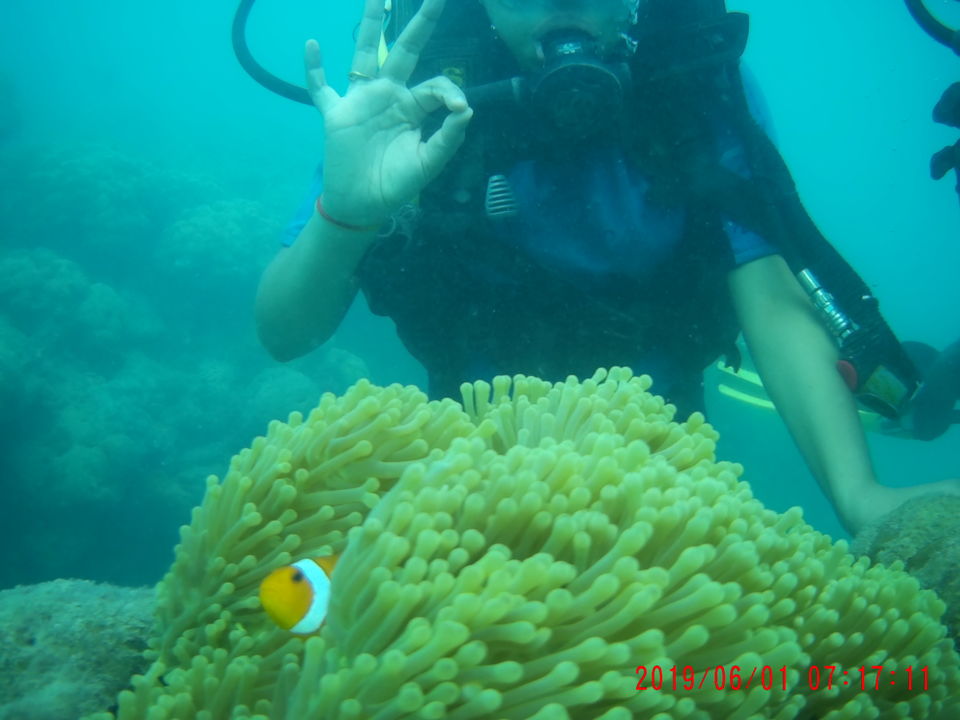 Visit to cellular jail and light and sound show in the evening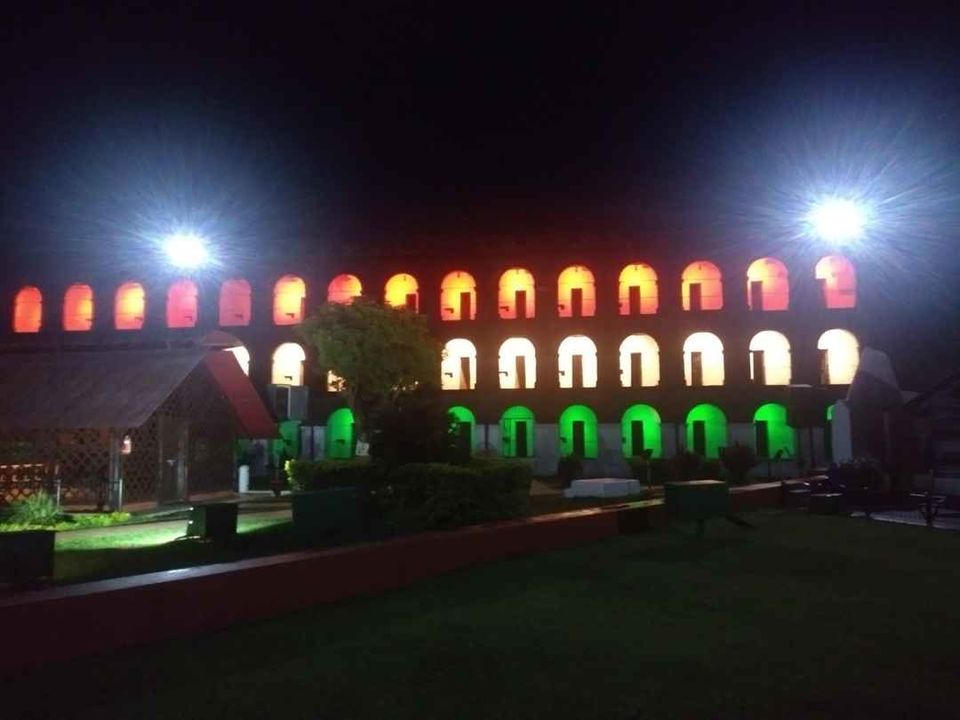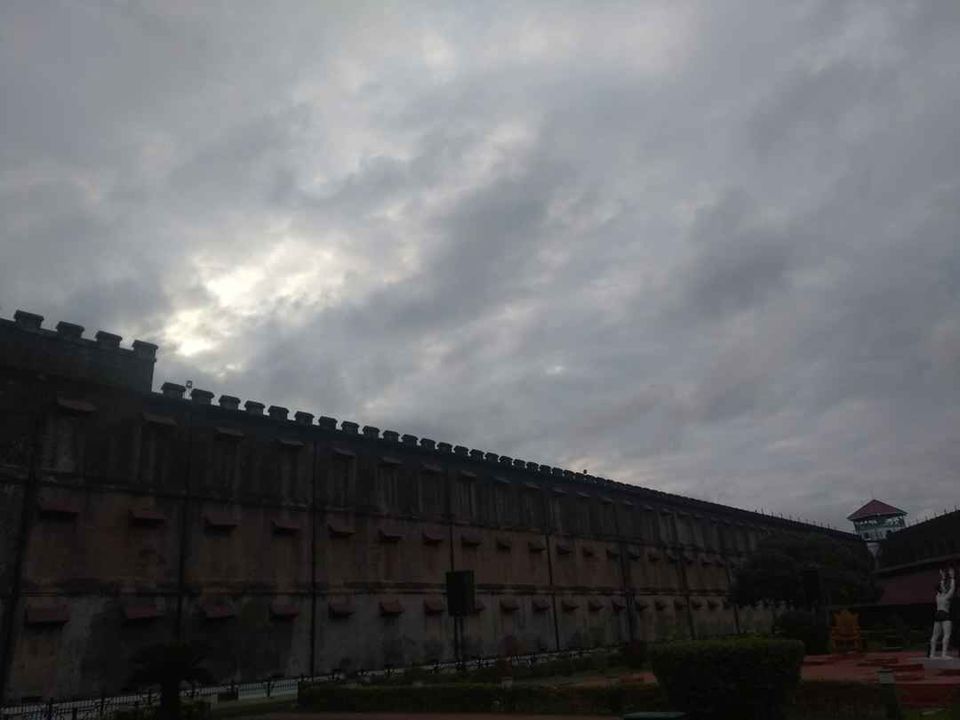 Day 2, North Bay and Ross Islands, sun set at Chidiya Tapu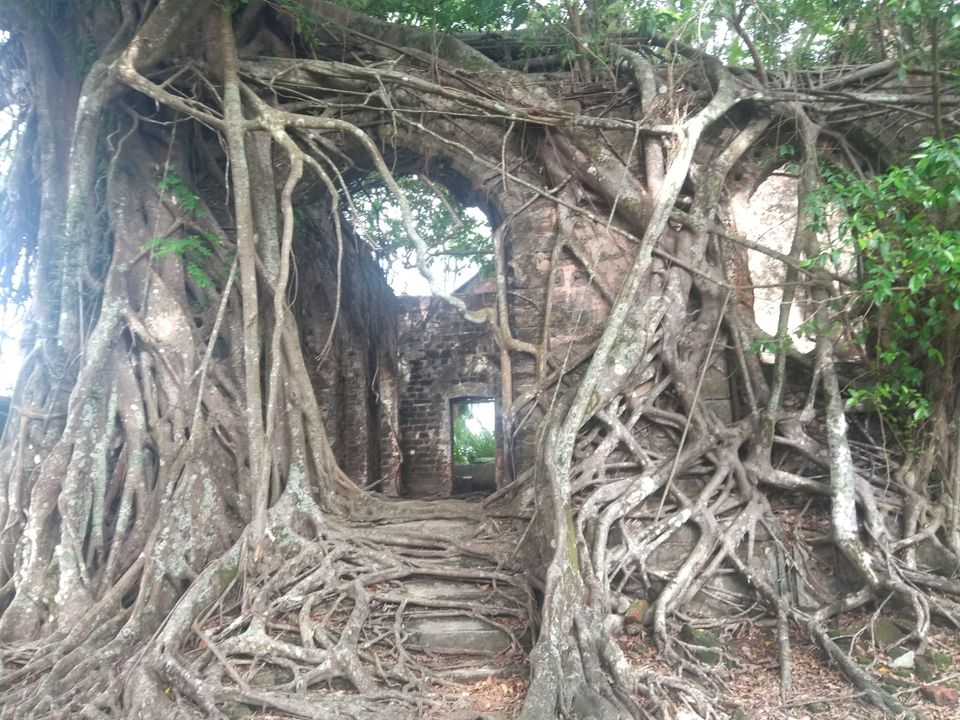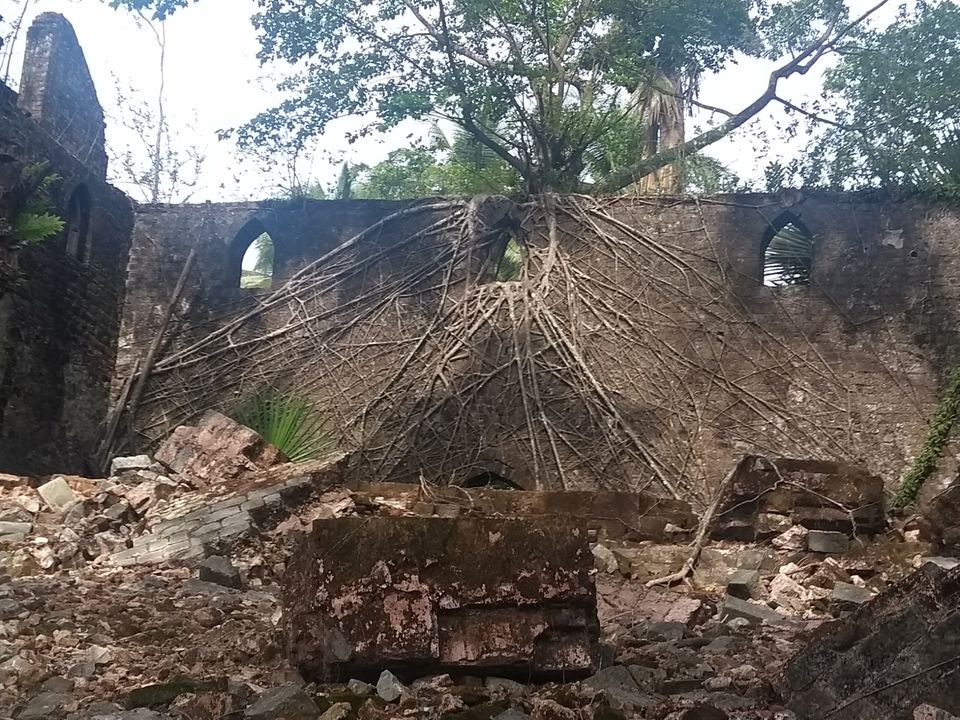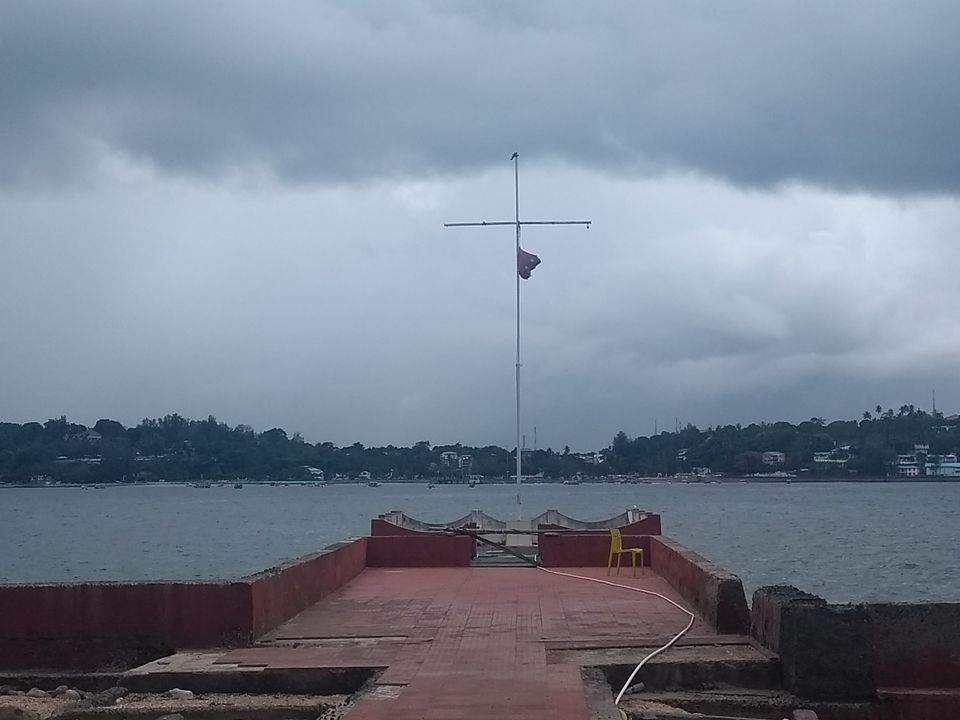 Samudrika Museum
It is a good place for you to learn history about the islands be it the war, the flora and fauna of the islands, tribal anthropological knowledge. 
Ferry to Havelock Island, Sun Set at Radhanagar Beach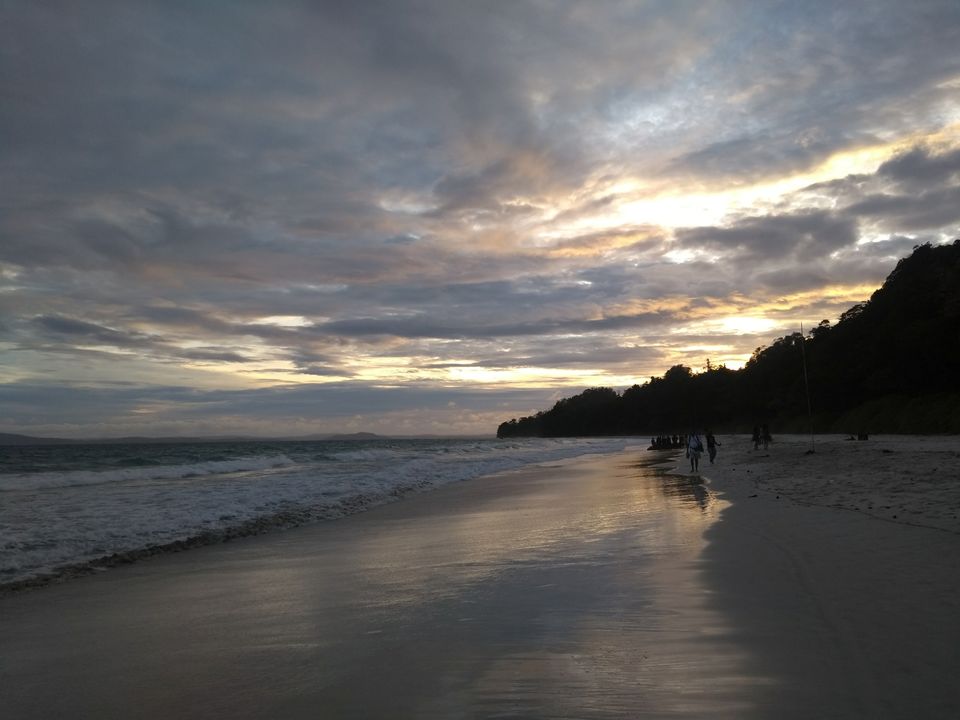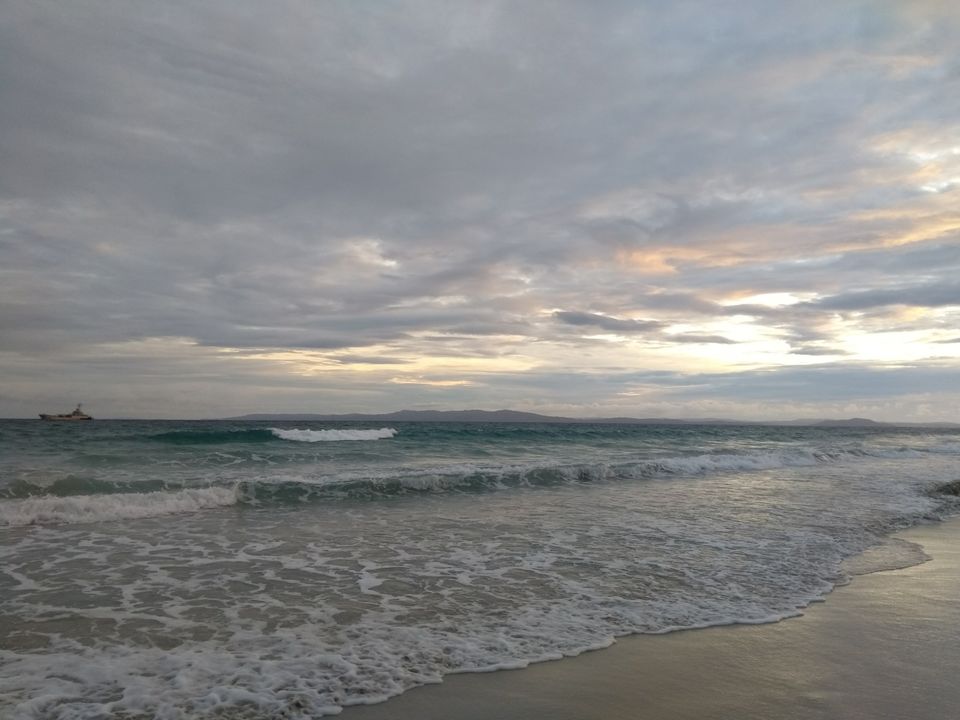 Havelock Island, Scuba at Beach number 2 (Elephant Beach not open), Govindnagar Beach, Ferry to Neil Island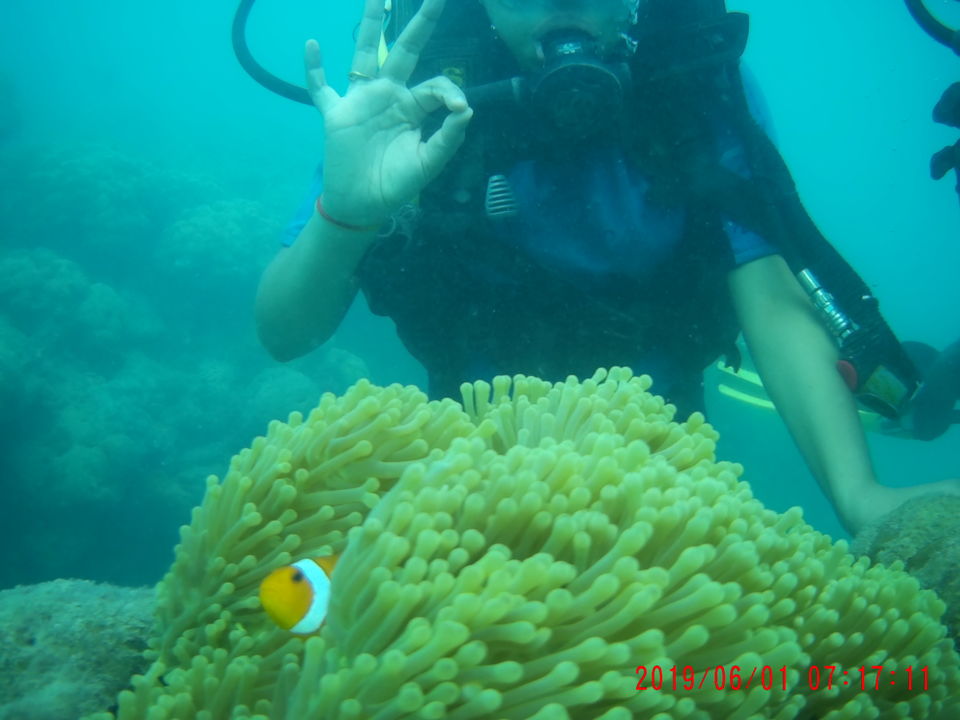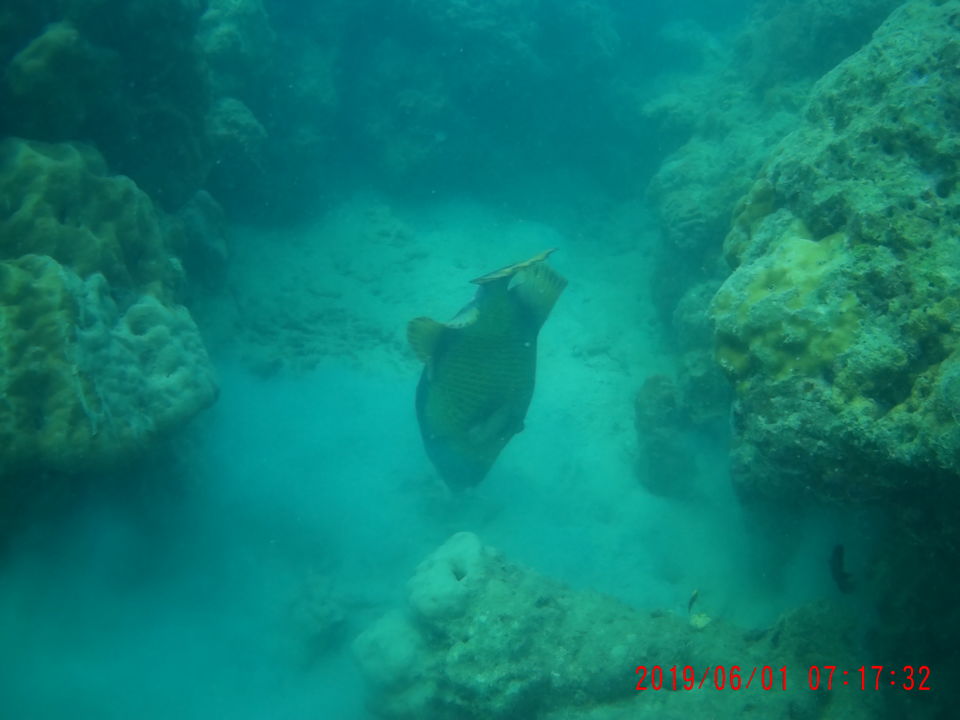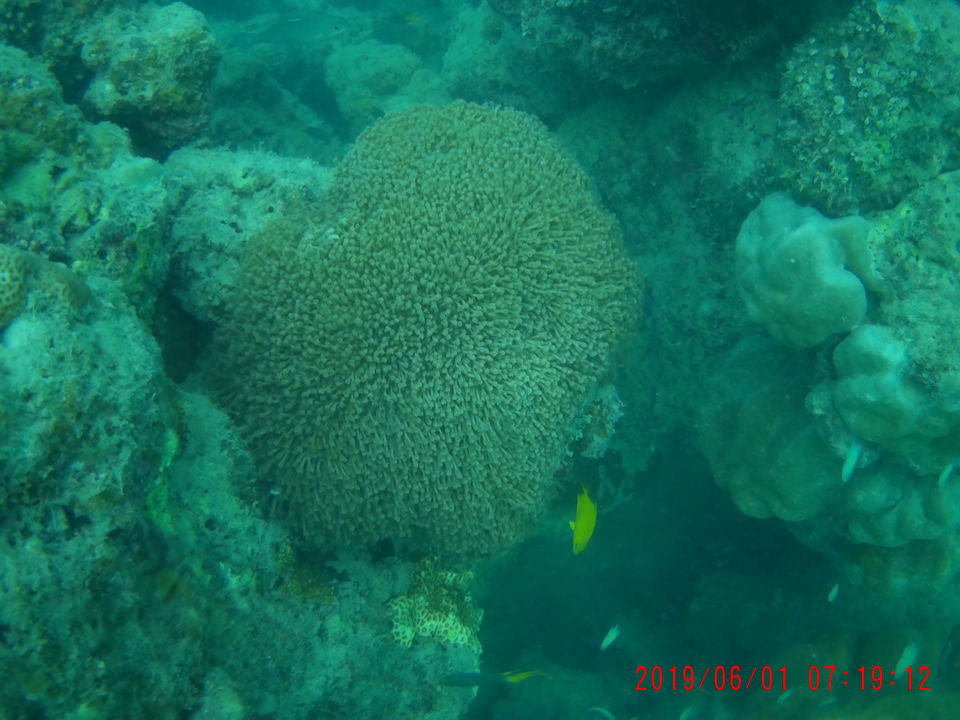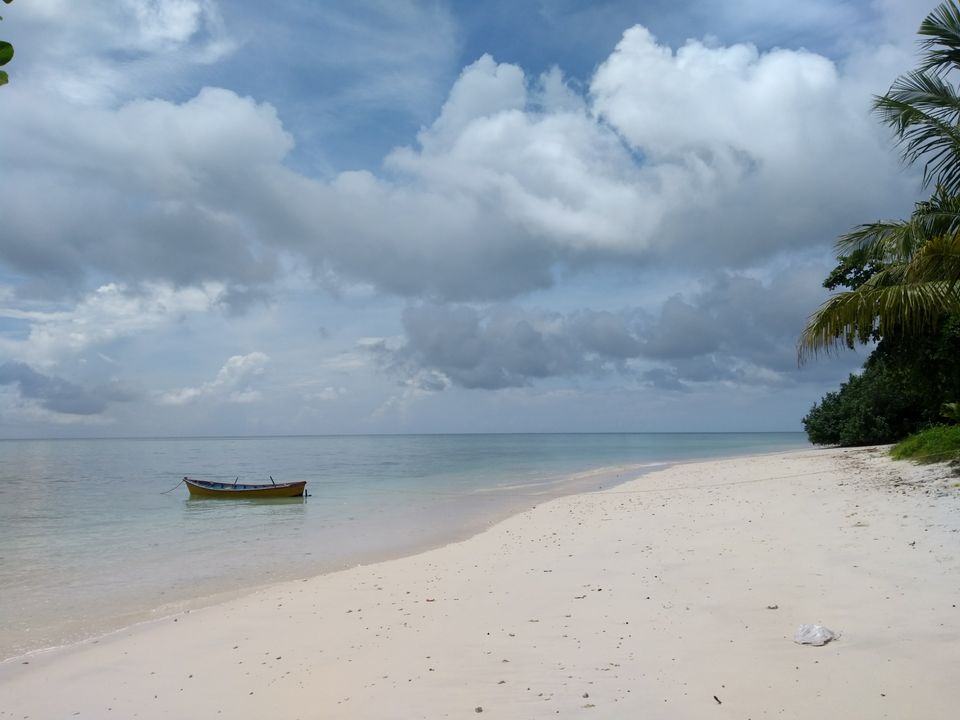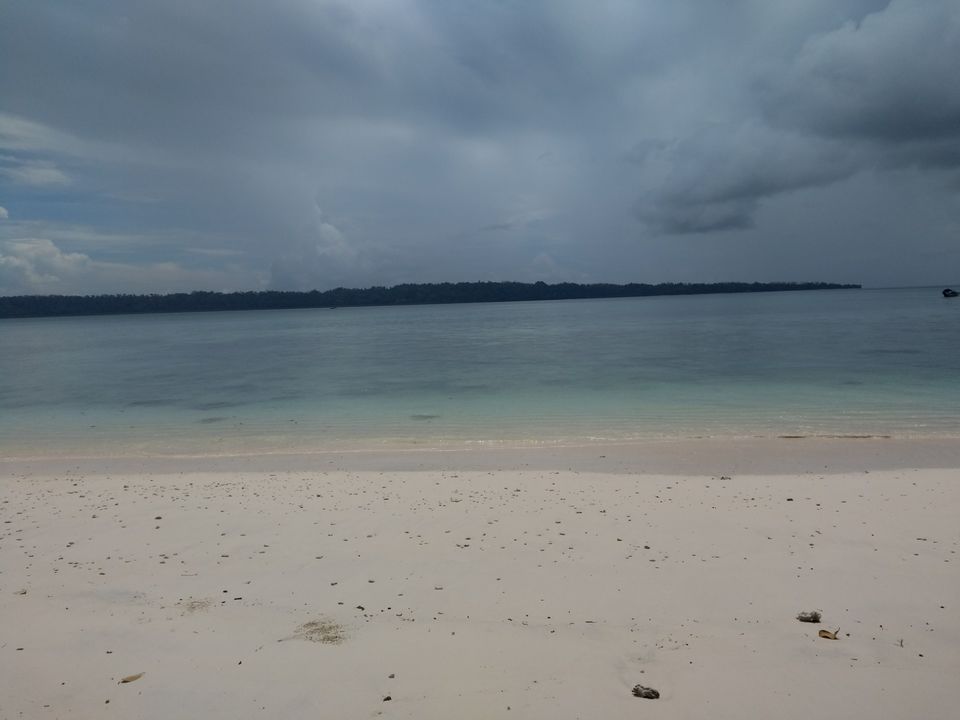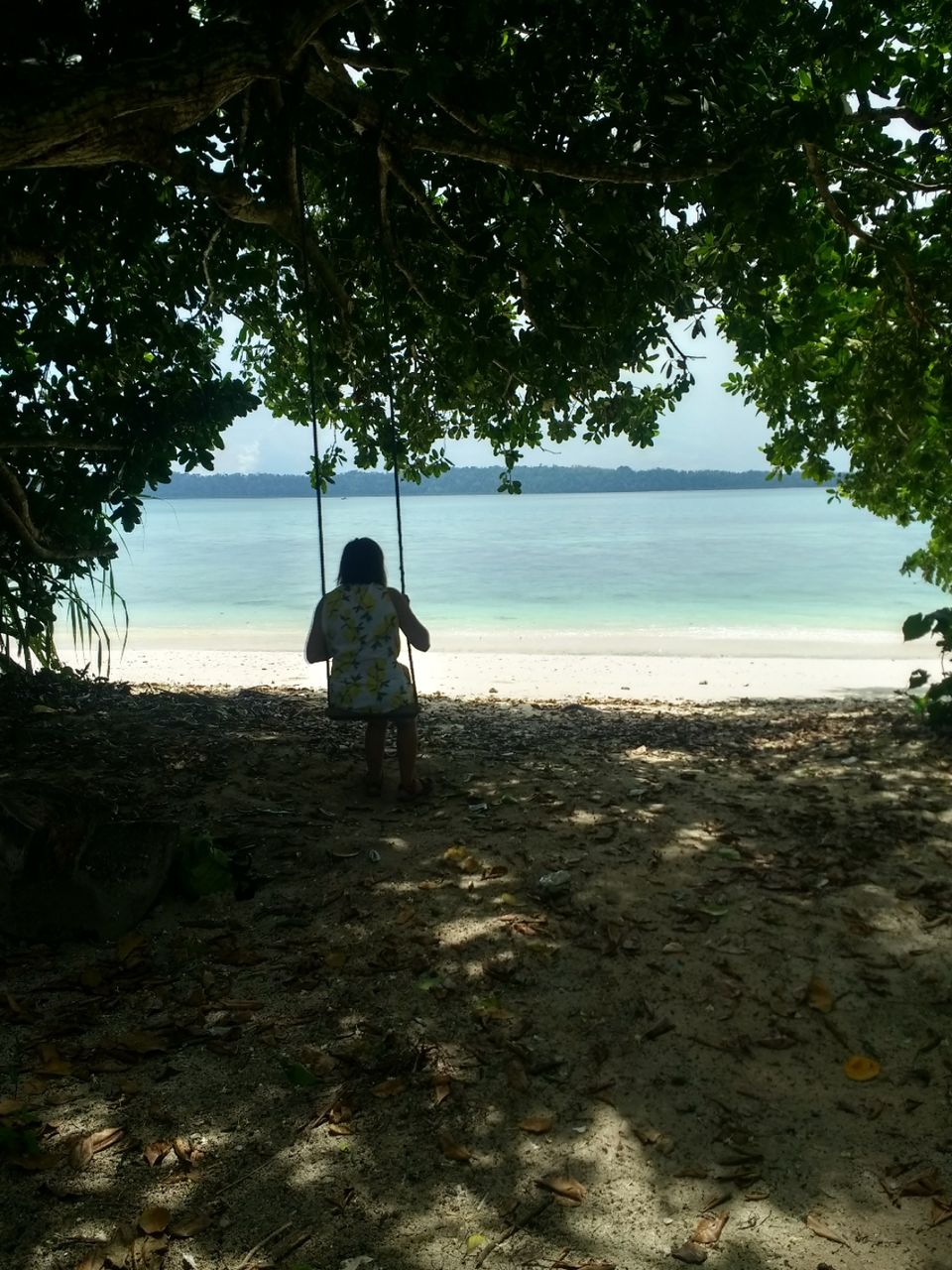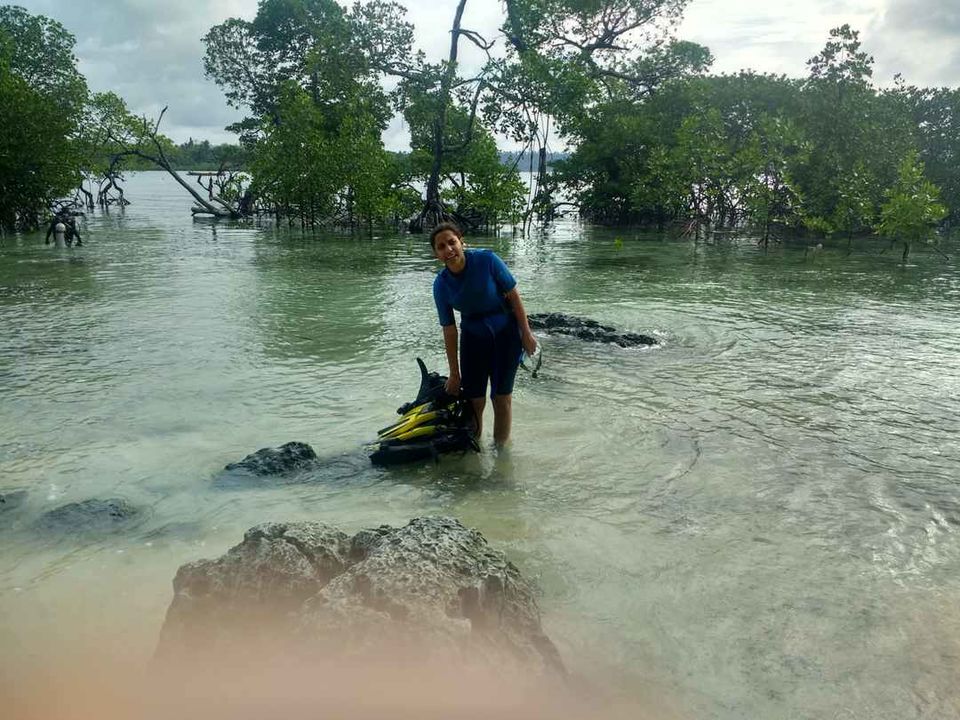 Day 5, Glass Boat Safari at Bharatpur Beach
Neil Island,Natural Bridge Formation,
Sunset at Laxmanpur Beach, Ferry to Port Blair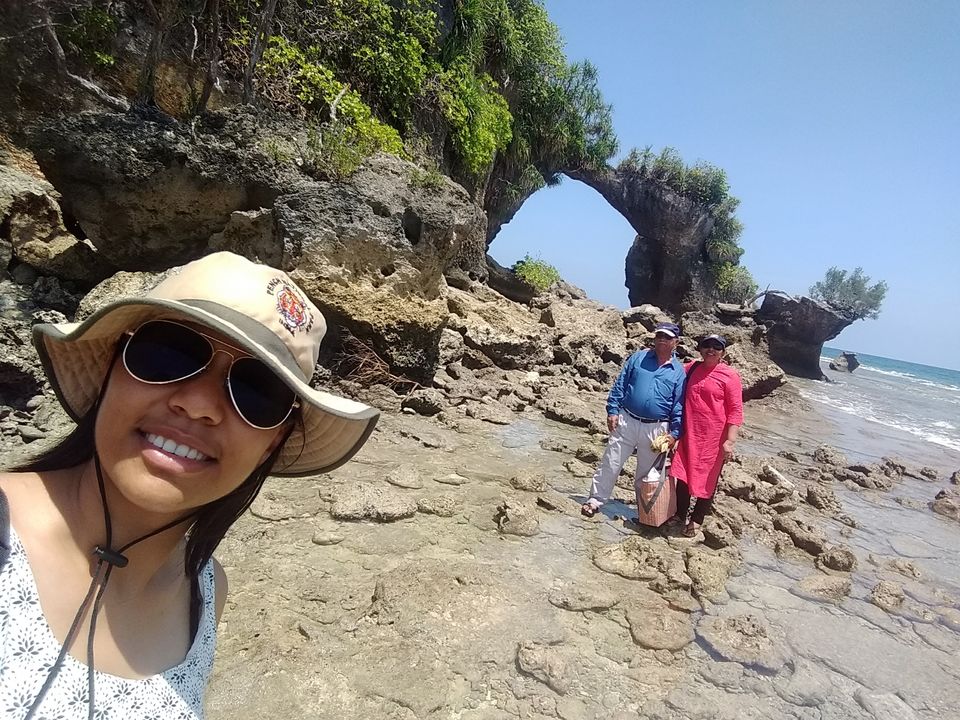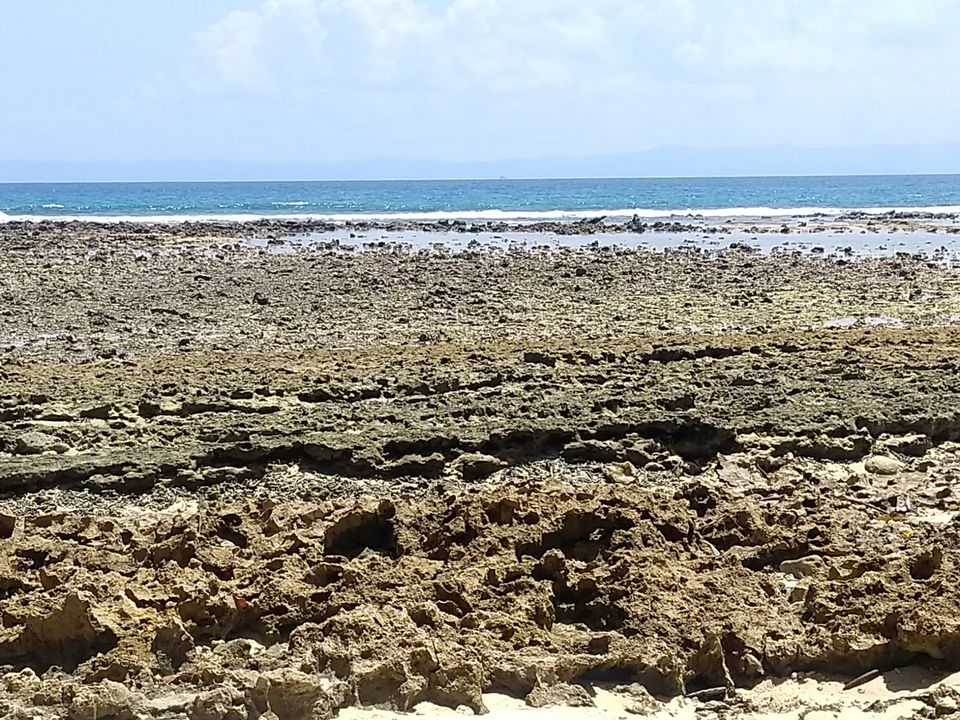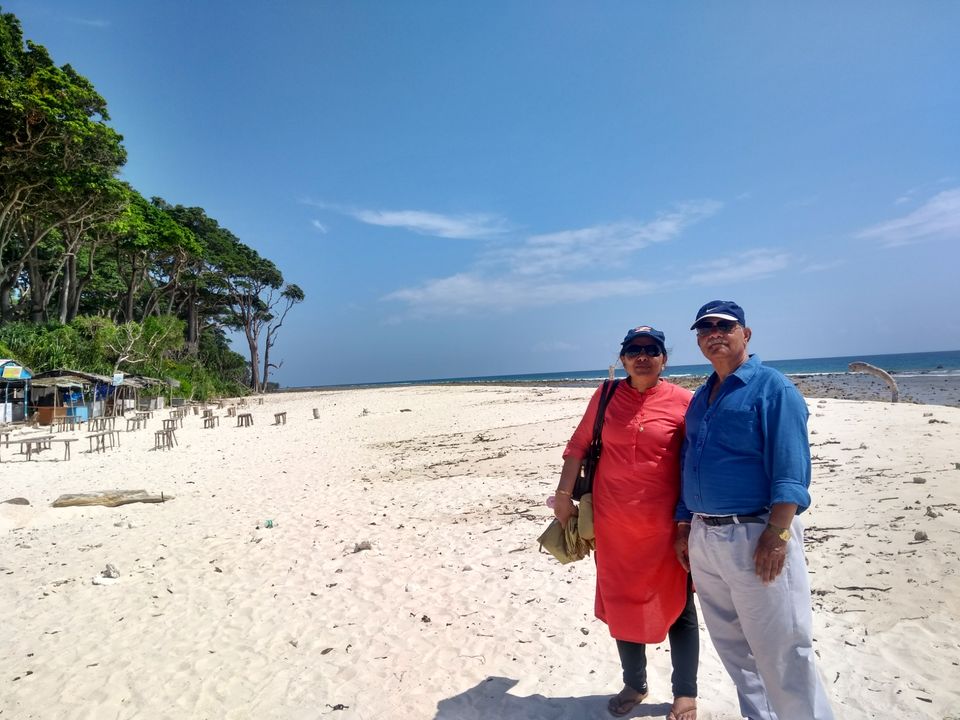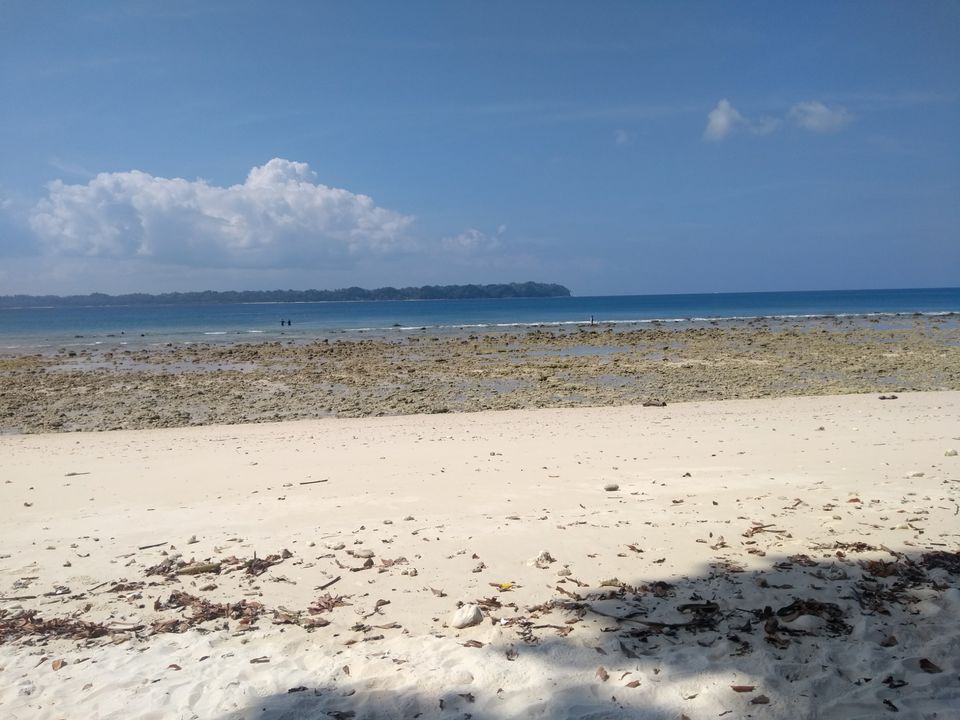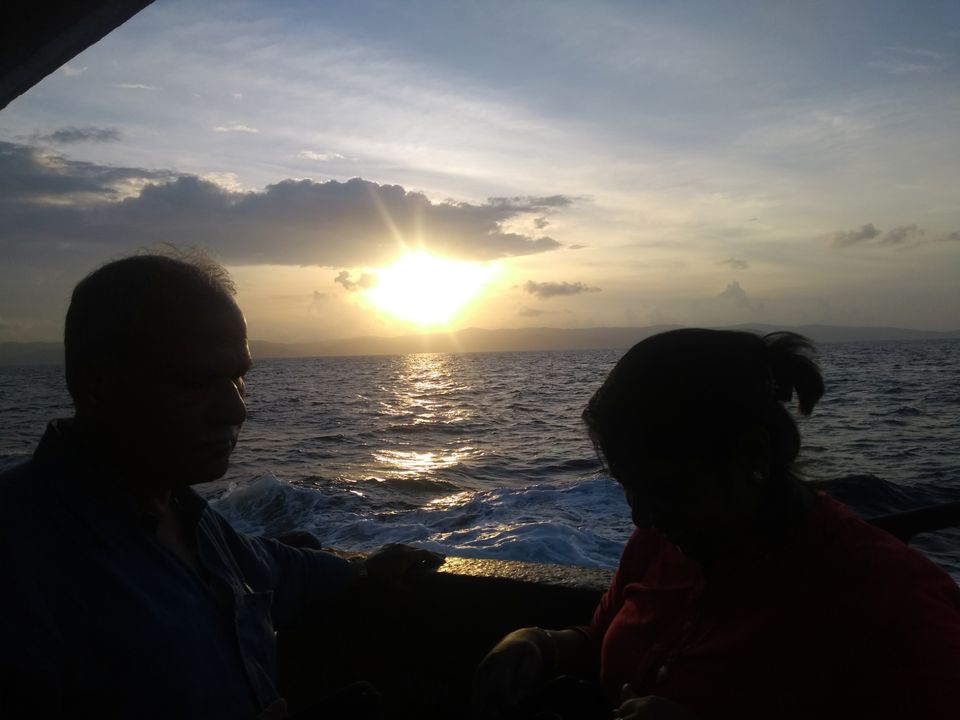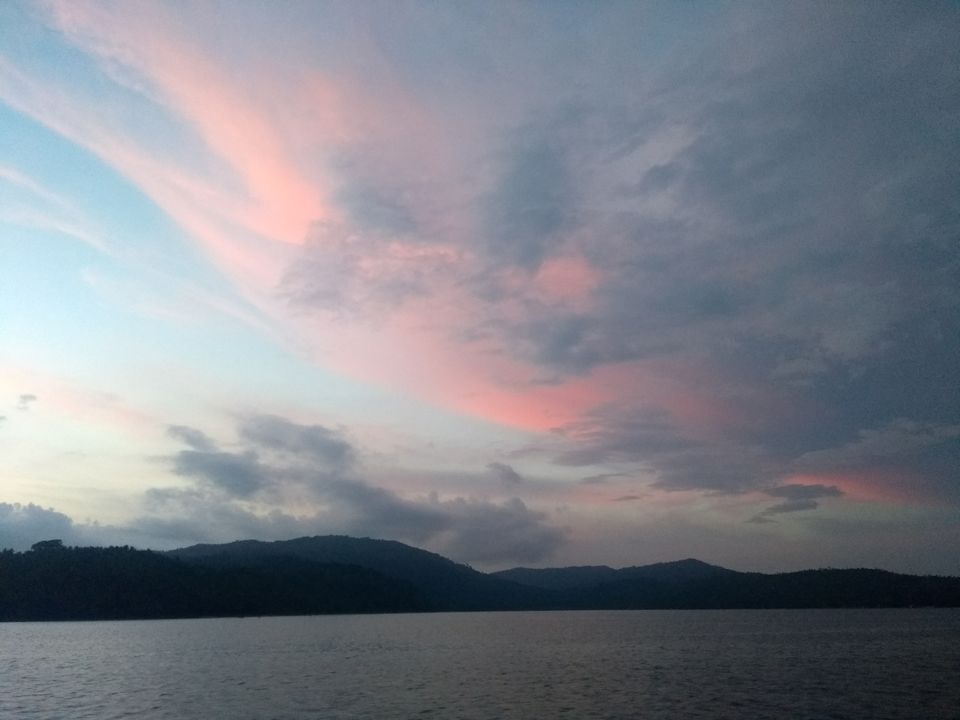 Some do's and don't which I picked up during my travel are listed below. This is not to generalize for anything or anyone, but just my observation.
General Information
Andaman and Nicobar Islands are a group of 572 islands out of which only 37 are inhabited. These islands are around 1100-1200 km from mainland India and are nearer to Thailand, Indonesia (around 150 km) than Mainland India. Direct Flights are from Chennai, Kolkata and Hyderabad from Indigo, Spice Jet, Vistara and obviously Air India. Nicobar Islands host the India's southernmost point called Indira Point. It is governed as Union Territory from Delhi via various officers. Tourist usually visit Port Blair, Neil Island, Havelock Island and Ross Island. For internal movement within these islands, both government and Private ferries run, Government ones being cheaper.
a) Itinerary- I was able to chalk out 5 days for my visit and hence could not include islands like Baratang where you can see Jarawa Tribals on road. I don't like the idea of mentioning some tribal community as tourist attraction, but sadly that is what they have been reduced to on the islands. Diglipur is also one such place which is 350 km from Port Blair and would take a full day just to reach there. Ross and Smith islands have a 750 meter stretch which gets visible during low tide and you can walk between the two islands. About Nicobar islands, what I could figure out was that they are not open to tourism mainly for protection of tribal communities. Similarly, a trip to Barren Islands which is home to only active volcano in South East Asia are also a day trip from Port Blair via boat and would need a government permit for the visit.
b) Season to visit- I was in two minds when I finalized my trip for May end and June first week. I read on almost all blogs and videos that best season to visit is from December to May. I still took the plunge and found out that from May end onwards, it rains a lot in these islands. Hence many activities like sea walk, scuba gets closed for some beaches. Having said that, with some help I was able to source local knowledge and there were some beaches at Port Blair, Havelock and Neil which were still conducting these activities. Some places like Elephant beach which are accessible via jungle routes or trek might remain closed as the route becomes unsafe during monsoon. So my take would be that if you are prepared accordingly for the weather, you would surely enjoy any place. Nature created all season and we should enjoy all of them. You are on a holiday and my advice would be to chuck the check list. Go with the flow and let life happen to you at least on a holiday.
c) Ferry for internal movement- Government and Private Ferries ply from Port Blair to both Havelock and Neil Island. Government ferries are one-third the price of private counterparts, but are less frequent and would need to be booked in advance. Also, on government ferries, you can visit the upper deck and enjoy the ocean ride. My advice would be to book all the ferries you would need on your first day at Port Blair at once. For Government Ferries, you can book all tickets in advance from Phoenix Jetty in Port Blair.
d) Water Activities- Various activities that I saw on offer were scuba diving (on beach and via boat dive), snorkeling (on beach and via boat), scooter ride, glass bottom boat ride, banana ride, sea walk. They were offered on North Bay Island near Port Blair, Bharatpur Beach on Neil Islands, Elephant Beach on Havelock Island, and Beach Number 2 on Havelock Island. I went in off season, hence this situation might vary from month to month and would heavily depend on season/weather/visibility in water. Hence whenever you visit, check the current status of these activities from various locals. Government regularizes places where these activities can be done depending on the tourist safety. I did scuba diving in Beach Number 2 on Havelock Island which was done 50 meters from the coast. It was my second scuba dive and I saw some beautiful fishes with amazing colors. The corals here are in a very natural state and was in much better condition than my first one in Sri Lanka. Do take a pen drive as they record some 1GB videos and photos from your 25 minute dive session. Training and diving time is done in 45 minutes session with the help of a 1:1 instructor. Since I was with parents I wanted them to see the marine life, I did glass bottom ride in Neil Island on Bharatpur Beach which was the activity hub. It is a good way for people who cant swim to see water flora and fauna as the water is very clear. Sea walk was closed as visibility was low due to rains. The prices were fixed but do try bargaining. It is India, and who knows you might save a buck or two!!
e) Cellular Network- Don't expect 4G to work in the islands. I was barely able to make a call in most places, leave alone check anything on the internet. BSNL and Airtel are major players, BSNL being better in connectivity and network in other islands. Usually hotels have wi-fi and internet can be accessed in hotel lobbies and reception areas. So have a good vacation away from your office emails where no one can bother you.
f) Transport within Islands – Autos are a very frequent mode of transport. Ola's and Uber have still not reached there. Go old school and figure out yourself, once you step out of airport. I found all types of autowallah's, the one's who asked exorbitant amount for distance as less as 3 km. Be ready to bargain with them, but they are your kind of best bet and you would soon get the hang of it. Taxis are available but are double price of autos. Taxis and autos services are not priced the usual way of km's usage or time. They are priced as per the places you go to visit. Ask for help from your hotel. I still saw some very old ambassador plying on roads in Port Blair.
g) Food- I am a vegetarian and got good food on all islands. I even saw many places famous for non-veg and sea food which is a specialty of this place.
I would also mention some generic points. Again these are my learnings from visiting various museums like Samudrika, Cellular Jail, Ross Island.
a) Language- People usually understand Hindi. Other languages that I heard were Bengali which is a prominent community there. Post 1971 Bangladesh War, refugees from East Bengal were settled here.
b) History- These islands were initially inhabited by various tribes like Shompean, Jarawa, Onges and Sentilenese. Some tribes have now become exposed to modern civilization thanks to British invasion in 18th century, as a result of which large numbers were decimated because of modern diseases like plague. Even before British invasion, these tribes were constantly attacked by pirates for deciduous trees which were used for making ships. British used these islands to keep their political opponents and hardened criminals under torturous conditions in cellular jail from first mutiny of 1857 to Second World War. Light and sound show at cellular jail is just a small reminder of to what extent human spirit would endure for freedom and also what humans are capable of to crush that free spirit. Terrorist of one time become freedom fighter of another. In Second World War under Japanese invasion, these prisoners were subjected to torture beyond imagination. I think every place has its own destiny. Nature has blessed this place with abundance of fruits, trees and water and I feel very sad what humans have reduced it to. Even today, a government official would probably be given Port Blair as a punishment transfer or posting. Any common man living in mainland India would still be conditioned about Saza-e-Kala Pani and probably would think twice before shifting permanent base to these islands despite of the beauty and resources these islands have to offer.
Finally, why I would I title it unexpected? I never expected it to be this beautiful. Such pristine and clear beaches with white smooth sand, mesmerizing transparent water which changes it color for various shades of blue and green depending upon sunlight and clouds. Seeing water here makes me understand why we have colors like cobalt blue, sky blue, turquoise blue, sea green etc. Nature has its own color palette and we can never put a name to all shades.