"Munjoh" literally means "mine"—and it truly lives up to its name for being every bit private and decadent. Its handpicked amenities, personalized experiences, personally trained staff, painstakingly created interiors and thoughtfully crafted menus vouch for all of this. This spectacular four-star property in the Andamans' pristine Havelock Island has a lush tropical lagoon setting and offers 16 exclusively designed rooms offered under the categories of Ocean Suite and Luxury Villa.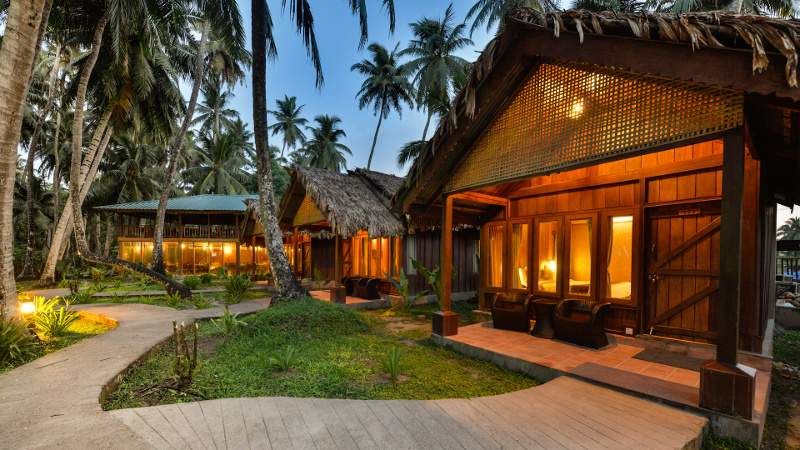 The resort has its very own dive shop with state-of-the-art equipment. Recreational activities like scuba diving, snorkeling, jet skiing, game fishing, biking, speed boating, kayaking, beach picnics, jungle treks and island hopping can also be requested for adventure enthusiasts. For those who want to be pampered, a rejuvenating spa session by the beach or inside is a great way to unwind and relax. Apart from this, the resort also organizes exotic candlelight dinners by the beach, lavish champagne breakfasts, stunning engagements parties, exotic underwater or beach weddings as well as corporate conferences.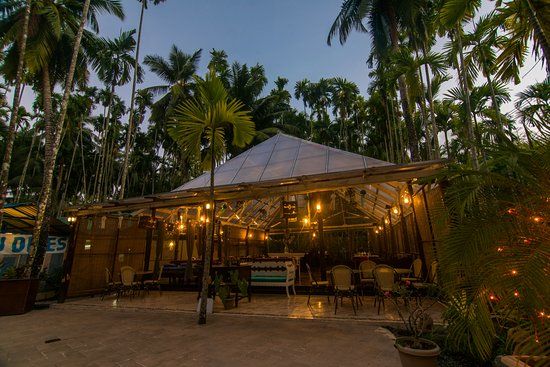 The resort also offers some great in-house dining options for guests. The Blue Betel Cafe, a Mediterranean style multi-cuisine restaurant, serves various delicacies from across the world— Continental, Oriental and Indian. Their specialty is sea food. The restaurant has a sit-out amidst shady green betel trees, making for a fresh and delightful ambience. The hotel also has its own bar.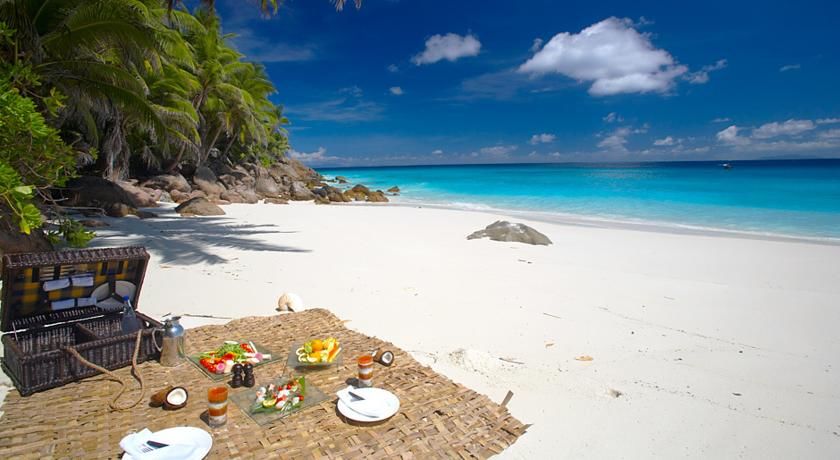 Who is it ideal for: A paradise for any romantic beach bum looking for a peaceful island holiday. It is also the perfect destination for nature lovers looking to indulge in some water and adventure sports (scuba diving, snorkeling, fishing, kayaking and trekking).
How to reach: You can fly into the Veer Savarkar International airport at Port Blair. There are several connecting flights to the capital via cities like Chennai and Kolkata. From Port Blair, the resort can be reached by ferry services, speed boats or sea planes. Havelock lies 54 kms by sea on the northeast of Port Blair. You could take the two-and-a-half hour Makruzz ferry ride from Port Blair to reach Havelock Island. The hotel also provides optional services like airport pick-up and transfers as well as car rentals for the convenience of guests.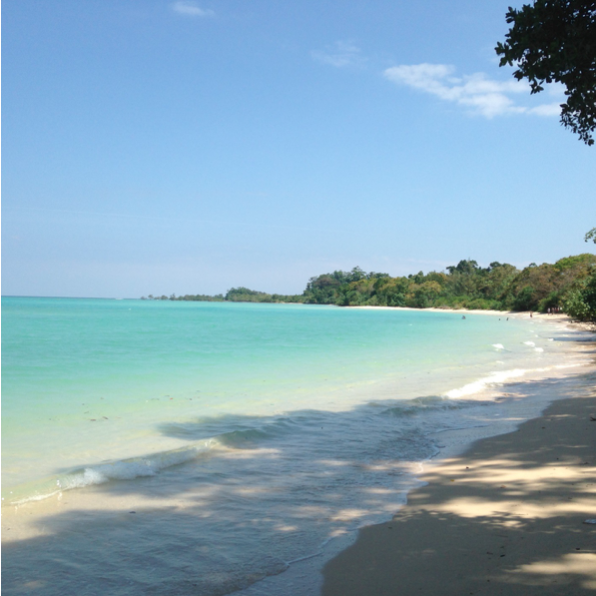 Sightseeing around the resort: A picturesque natural paradise fringed by a green canopy of the rainforest, Havelock has some of the nicest wide sandy beaches and colourful array of coral reefs and aquatic life. The resort is extremely well-located at the Vijaynagar Beach. It is also in close proximity to several other important tourist attractions such as the Govindnagar Beach and Radhanagar Beach (Beach No. 7). One of the loveliest beach here is Lakshmanpur, a secluded beach in Lakshmanpur village, having white shell sand and shallow water.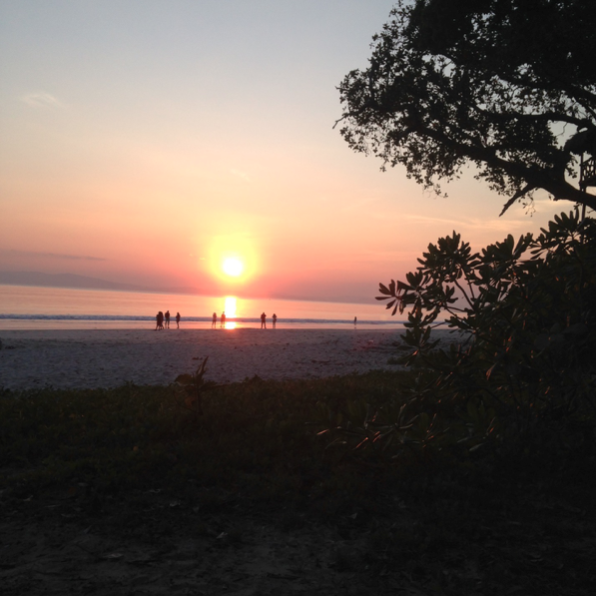 The Radhanagar beach is highly recommended too as it is breathtakingly beautiful, serene, and calm—it's also a great place to watch the sunset daily at about 5 pm. Located on the western coast of the island, it has been voted as the best beach in Asia by Time magazine (2004). A 2-km long crescent-shaped beach with soft silver sand and turquoise blue waters, it is a popular beach indeed.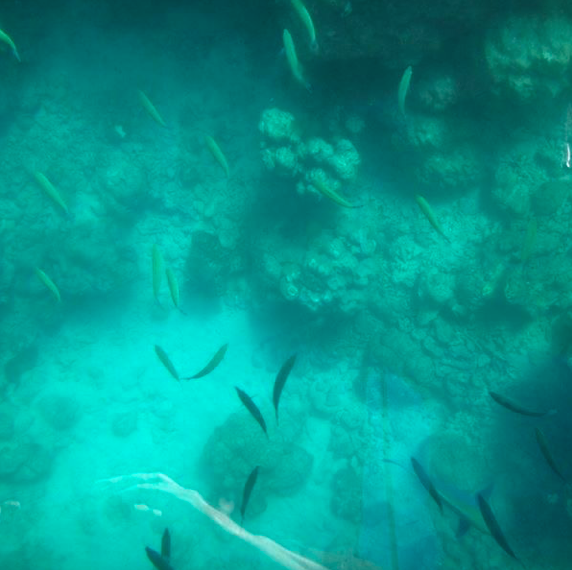 Located 10 kms from the resort lies the Elephant beach. It can be reached via speed fiber boats or small boat cruises in 20-30 minutes, and one can explore varied marine life here via scuba diving, snorkelling, sea walk or glass bottom boat. It is also a photographer's delight—complete with fallen trees and a large coral reef.
The Village #3 market is located just 3 kms from the resort. It has a supermarket, a handicrafts shop as well as a local vegetable and fruit market.
Eating out: A walk around the island will be enough to tell you that Havelock has a variety of eateries serving some of the most divine schnitzels, sizzlers and trout fish. Some of my favourite ones were Anju Coco resto, Barefoot Bar & Brasserie and Fat Martin café. Another eatery at the Havelock Jetty served some of the most delicious chicken cordon bleu I've ever tasted!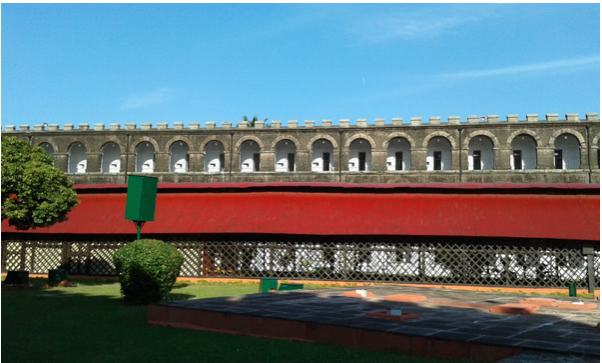 Apart from the island, you could also spend a day or two exploring Port Blair. Make sure you visit the historic Cellular Jail, the famous spot where Indian revolutionaries were incarcerated during the freedom struggle. The individual cells (measuring 13.5 ft x 7 ft) were constructed in such a way that prisoners could not communicate with one another, in order to keep them divided. The memorial monument has some great architecture, and also houses gallows and other cruel memories of the kalapani. A spectacular sound and light show is also staged every evening at the jail. Narrated by an old peepal tree in the complex (which was witness to all the horrors in the jail), the spellbinding show is a moving tribute to all those nameless faces who laid down their lives for the sake of the nation. It serves as a reminder to all Indians about the freedom struggle–'lest we forget'. You could also head to Corbyn's Cove beach, a small curve of sand backed by palms. It makes a nice little spot to lounge in and relax.
Shopping tip: The Khadi Gram Udyog in Port Blair is the best place to pick up some knick-knacks to carry back home. You could also head to the Sagarika Government Cottage Industries Emporium that exhibits a spectrum of artifacts made of mother of pearl, sea shells and local wood products along with miniatures of Nicobari canoes, palm mats, furniture, etc. And if you're looking to buy some of the famous local supari, then head to Aberdeen market.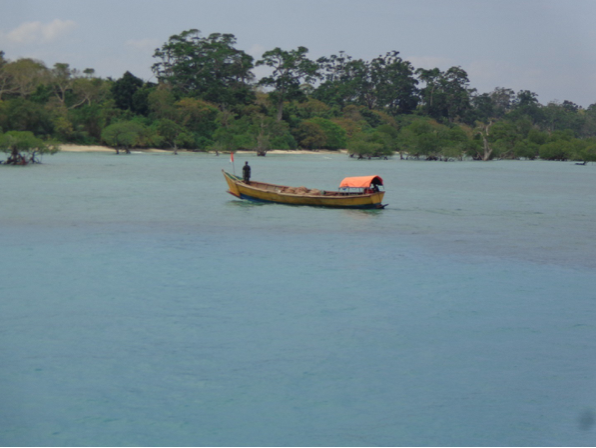 You can also explore other islands around the area. A private ferry from Havelock brings you to Neil Island. This tiny, lush green island with sandy beaches and the bluest of blue waters is located 36 km by ferry from Port Blair. With a total population of just 4,000 people, its relaxed vibe will drown you in its charm! Located about half a kilometer from the jetty lies Bharatpur beach, which is a great spot for sunbathing and shopping for souvenir T-shirts and other trinkets.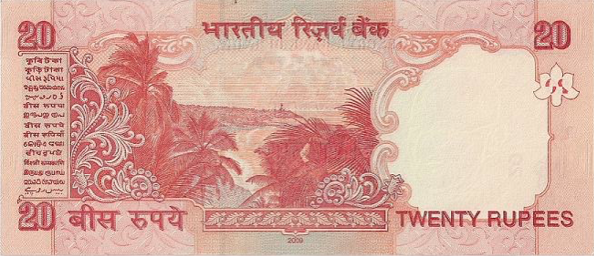 There is never a dull moment in the Andaman islands, as there are several other little islands to explore around. Known as the Coral island, North Bay is perfect for viewing marine life in the form of rich coral reefs and colorful fishes. A glass bottom boat ride is also available for the not-so-adventurous! North Bay is also famous for being depicted on the Indian 20 rupee note.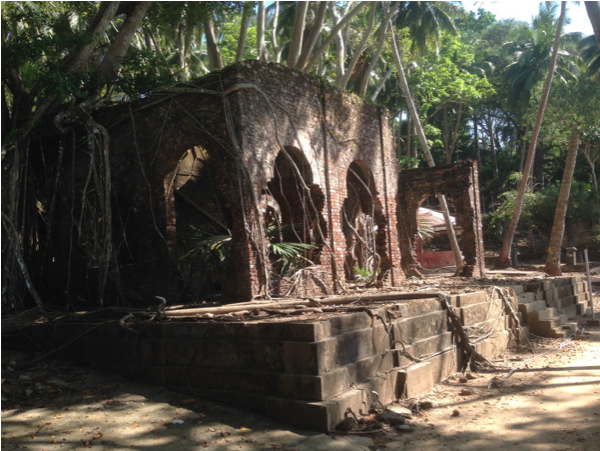 Located a short distance away is Ross Island. Known as the Paris of the East, Ross was once an exclusive preserve from where the British governed the entire Andaman & Nicobar Islands prior to India's independence. It also served as the residence of the Chief Commissioner during the British Raj as well as the administrative headquarters of the settlement during those times. The entire township was modeled on a Scottish village that existed here, including a swimming pool, tennis court, printing press, hospital, church, cemetery and community hall.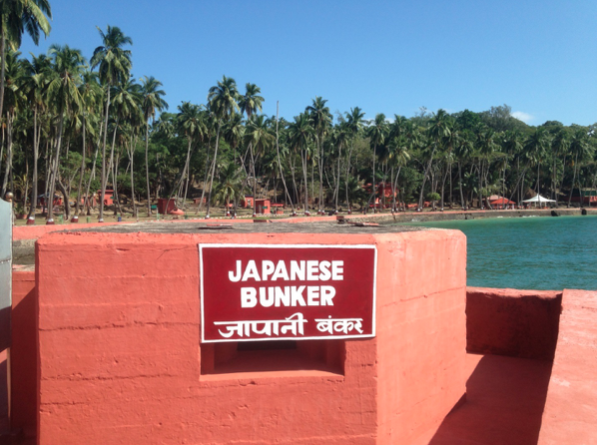 The island was rocked by a massive earthquake in 1941 and was later brutally attacked by the Japanese during the Second World War. Today, one can only see the skeletal remains of the buildings with photographs of the bygone era. An exotic variety of birds, peacocks, deer, and rabbits also inhabit the island.
Address: Beach No.5, Havelock Island - 744211, Andaman and Nicobar Islands
Tel: +91 9474296200 or +91 3192212028
Website: http://munjoh.com/
Price: Rs 10,000 per room per night