Shimla, the capital of Himachal Pradesh known for its Victorian architecture, is a location that each one of us wants to visit at least once in our lifetime.
One of the most popular tourist destinations in India, the Himachal Pradesh town was recently in news for crowds of tourists stacking up the mall road. Hundreds of mask-less tourists were found refraining from social distancing measures, as soon as lockdown was lifted after the second wave of the pandemic in India.
As a result, Shimla Authorities have now decided to allow only senior citizens at popular spots. Read further for the latest guidelines.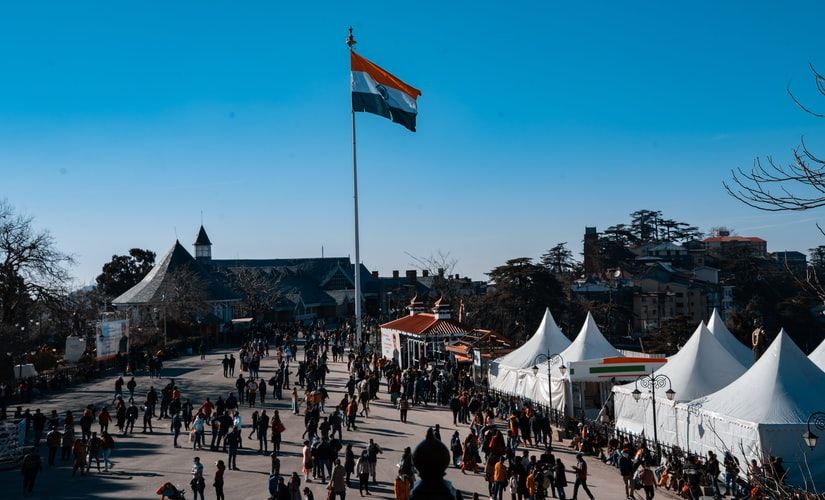 Rules to be followed:
1. No RT-PCR test is required for entering the state.
2. Only senior citizens will be allowed to sit on popular spots.
3. Behave responsibly and adhere to the rules.
4. Shall be charged a fine of ₹5,000 for not wearing face-masks by the Manali Police.
For detailed guidelines about curfews, lockdowns, travel permits, and RT-PCR requirements in India, click here.
Third wave: How can we be safe?
According to reports, the following response has been taken by the state authorities in wake of the looming fear of a third wave of COVID:
1. Except senior citizens, no one will be allowed to sit on the popular spots of Mall Road and the Ridge.
2. The benches put up at these spots will be removed and only elderly will be allowed to use the remaining ones.
3. The number of people at these places will also be restricted to ensure COVID protocols are being followed.
Travelling to serene spots is always one of the best options for a vacation, especially after going through the tough times that we did, but there is absolutely no excuse to act irresponsibly. When travelling amidst a pandemic, we must be extra careful, and considerate towards remote locations.
Think we missed out on something? Tell us about it in the comments below. Or write about it here on Tripoto and earn Tripoto Credits!