The next time you hop on a local bus in the mountains, chances are you'll be pleasantly surprised by the 21-year-old Nancy, who is opening new roads for women all around India by becoming the first women bus driver at the Hamirpur depot, HRTC!
Hailing from Hamirpur, a small village from Himachal Pradesh, she is ready to break all the stereotypes set against women and lead the pathway for women empowerment.
How did Nancy break the barriers?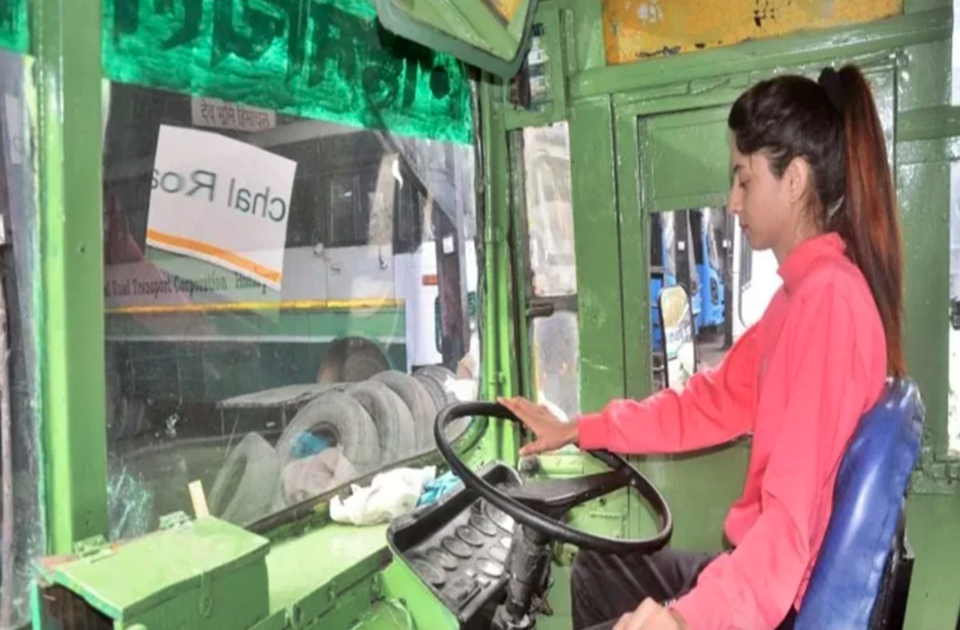 She stunned everyone when she steered the heavy machinery with unshaken confidence and drove through the swindling roads of Himachal. To arrive at this feat, Nancy trained with the HRTC (Himachal Road Transportation Corporation) for two months and was the only woman in the class of 17 students. Inspired by her mother and with the support of her family, Nancy could make her childhood dream come true.
Creating new pathways for young women
The spirited young woman holds a B.com degree and wishes to join the Indian army to drive army trucks in the future. By choosing to work in a field dominated by men, Nancy has proven that the 21st-century women are working shoulder to shoulder with men.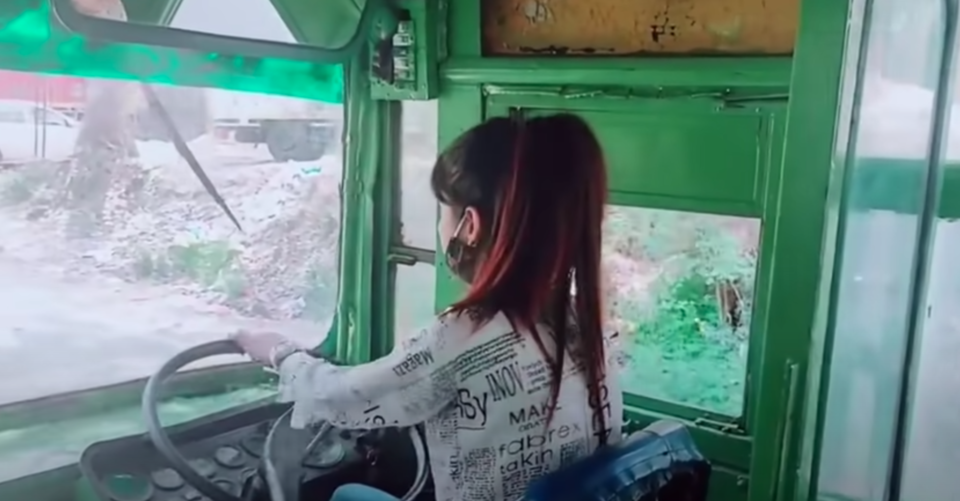 When questioned why she had chosen this field, Nancy says she chose this field to prove that women will not be left behind in any field. Her training instructor Mr. Ajay Kumar says "While training in the driving school she gained knowledge about driving the bus well as its parts". HRTC has been facing challenges in recruiting female bus drivers and training Nancy was a matter of pride for the district according to the HRTC RM ,Vivek Lakhanpal.
Nancy precedes Seema Thakur who is the first female driver of the HRTC in the Shimla depot. Seema, who hails from Solan was given permit only to drive buses within the state. Within no time, impressed by her driving skills, Seema was promoted to the interstate Shimla-Chandigarh route.
Women are not going to be left behind, be it in the cities or the mountains. These women are exactly the kind of inspiring stories that we need. They are shaping the lives of women not only today but the ones that would come in the future as well.
.

.
.
For more travel info, follow me on Instagram
Ready to travel for free? Earn credits and redeem them on Tripoto's weekend getaways, hotel stays and vacation packages!
Explore the best of travel inspiration on Tripoto Instagram!