Dear Women,
We think too much, care too much and have a habit of putting everyone's needs and wishes before ours. This saps lot of our energy and this Women's Day, I wish you to take that trip which you wanted to take but you couldn't because of (a) All your friends are busy and you haven't ever travel solo (b) You can't leave your family/boss/team/pet alone (c) any other! Good reasons, but not good enough!
So here I am to to spark your wanderlust by sharing awe-inspiring stories of 5 epic female travellers who rocked it like nobody else! Read on, book your tickets, pack your bags and go tripping! Be your own Sunshine!
1. Meet This woman,American traveler Cassie De Pecol who visited every country on Earth in record time. She is a first documented woman, fastest and youngest American to do such a trip.Traveling to all the world's 196 sovereign nations in 18 months and 26 days. She left college at 21 with a one-way ticket to Europe and $2,000. She spent two years traveling and working in hotels to satisfy her wanderlust. An interesting bit- She practices Krav Maga, an Israeli martial art she learned to be able to defend herself as a woman traveling alone!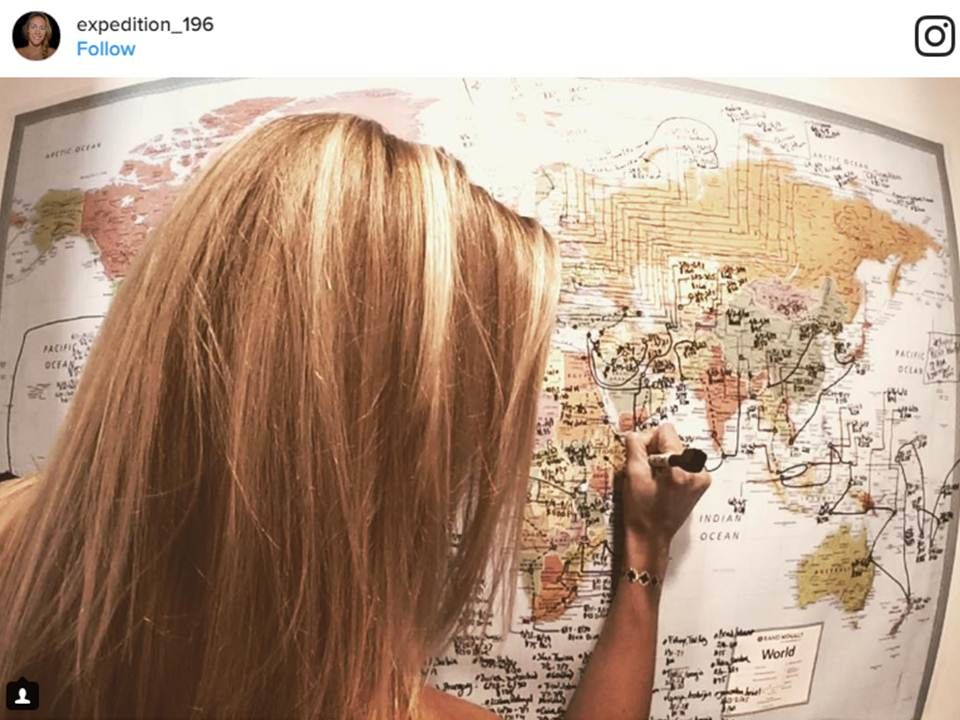 2. Meet her-Annie Londonderry or Annie Cohen Kopchovsky. This woman cycled around the world in 1894 for 15 months and challenged perceptions of femininity through riding in those years. In fact, she is the first woman to bicycle around the world!! Her adventure was called as "the most extraordinary journey ever undertaken by a woman." Interesting bit- She preferred circumnavigating the globe and left her husband and young children. Irresponsible? maybe! Awe-inspiring? Hell..yes!!!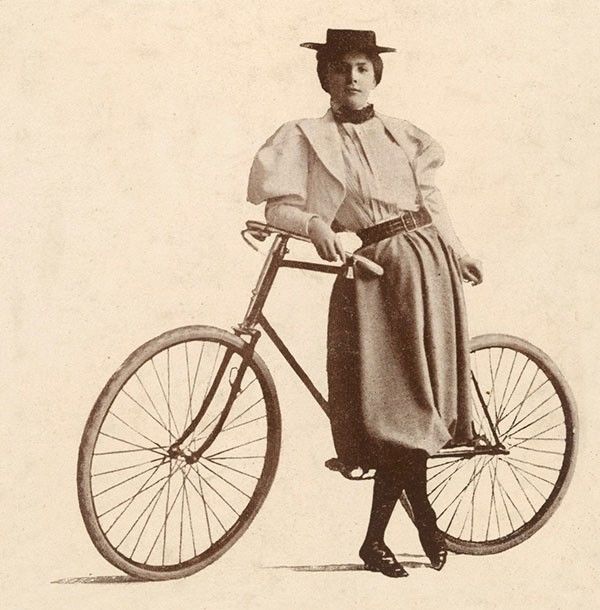 3. Meet this trailblazer-Junko Tabei who was the first woman to reach the summit of Mount Everest & the first woman to ascend all 7 Summits by climbing the highest peak on every continent.By her 70th birthday, she had climbed to the highest point in 56 countries and authored seven books. The feat also as a milestone for women — both in a field dominated by men and in a society in which, Tabei said, "even women who had jobs, they were asked just to serve tea.". She had also formed the women's mountain climbing club "Ladies Climbing Club" in Japan in 1969. Ladies, anyone for climbing?!!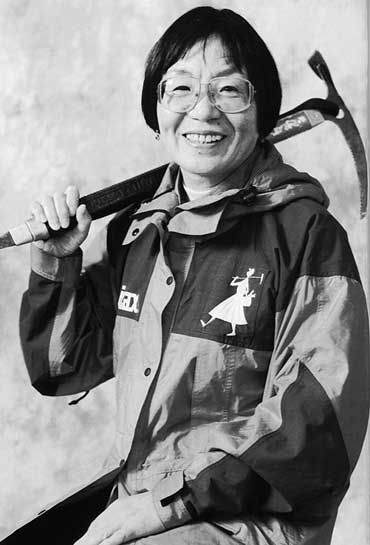 4. This YOUNG woman Laura Dekker is the youngest sailor ever (in any gender) who sailed solo around the globe! At 14 Laura started for her maiden voyage. She departed on Jan'11 and arrived at New Zealand on Sept'12 after covering 36,000 nautical miles. However, it was not easy for this young girl with a massive dream of sailing the world. The Dutch government has thought it to be a too dangerous attempt for a young girl and had threatened lock her up to stop her bid to sail around the world. Laura's arduous court battle was a complicated one, with a major controversy around the dangerous attempt, scrutiny of her sailing skills & parental control. This feisty young woman changed the flag of her boat to New Zealand flag as a deliberate gesture to show her anger at Dutch authorities, who, she claims, did everything to destroy her dream. She has changed her citizenship to New Zealand & still lives aboard her boat with her Husband Daniel. What stops us from sailing out??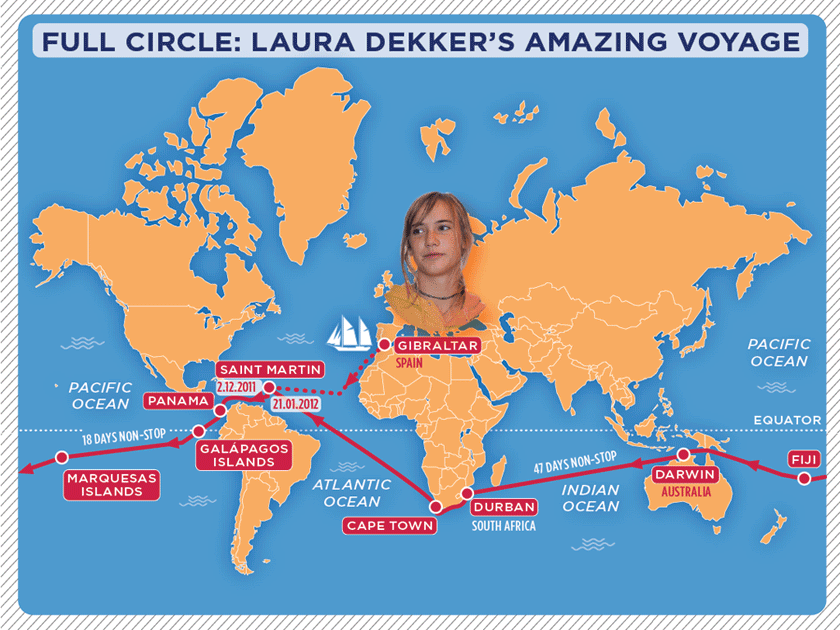 5. Jeanne Baret was the First Woman to Circumnavigate the Globe and she achieved this between 1766 to 1769. The catch? She did it dressed as a man. For more than two years she traveled on a French naval vessel with linen bandages wrapped tightly around her upper body to flatten her chest. It was a small ship with 300 men who knew her as "Jean." But she wasn't Jean. She was Jeanne. An extraordinary woman, a glass-ceiling-shattering explorer and a groundbreaking botanist, she paved the way for us!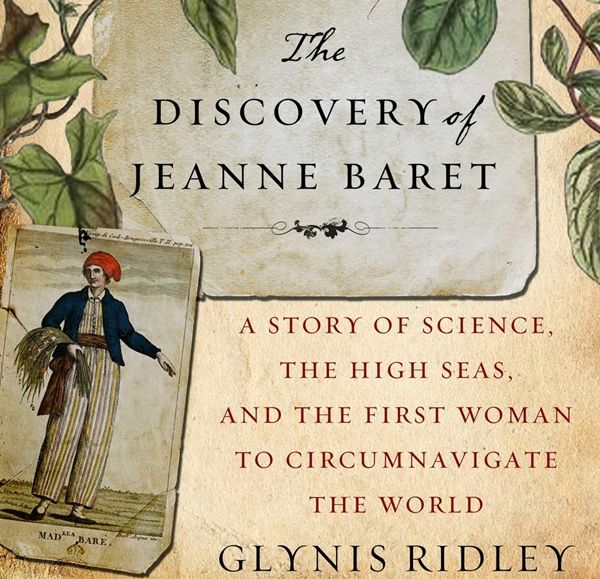 Get out of the house and Make this Women's Day a great one!
Dear Men, If you are reading this, Gift your women-mother/sister/friend/lover/wife a trip. Let her enjoy the cold air of the mountains or the waves touching her feet and this can be way better then a walk in the mall for shopping!
Cheers, A Woman.