It's a world full of stories. Stories that overwhelm. Stories that inspire. Stories that fill our gut with courage and make us throw away all the worldly excuses out from the window and take a step towards our goal. Its a goal that makes our life sing.
For some of us, travel makes our lives sing. Its an out-worldly rhythm that makes us dance in the most wonderful corners of the world. We know there are countless dreamers who wish to see this wonderful world and live a life of travel.
In this search for dreamers, let's meet the Ghoomophiro sisters, Prachi and Himadri Garg.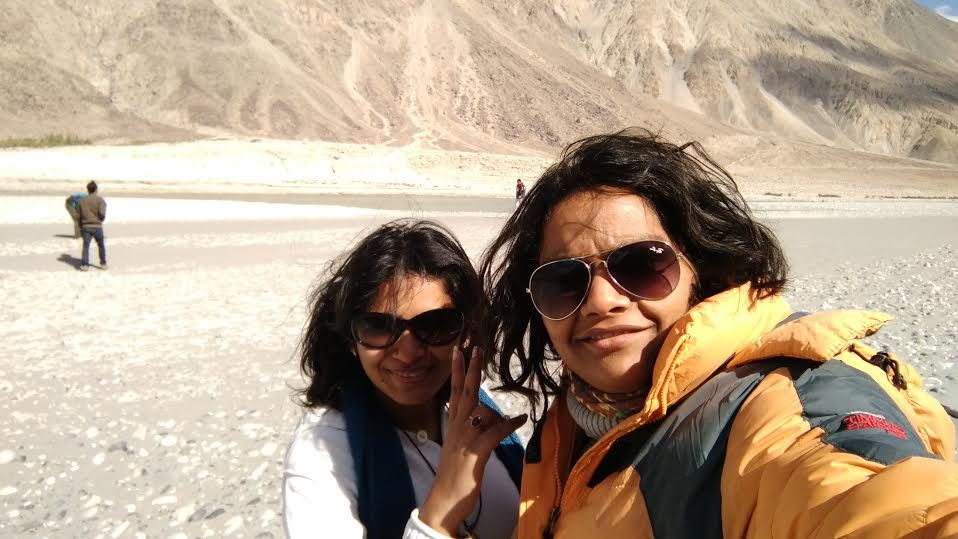 Travel is a family affair for these two sisters who have traveled across the length and breadth of the country along with some spectacular international destinations. Prachi and Himadri took time to chat with me about their story and how they translated their passion for travel into a successful business. Ghoomophiro is a travel planning service that specializes into organizing corporate tours and creating tailor made travel solutions. Here's their story.
Who are the Ghoomophiro sisters?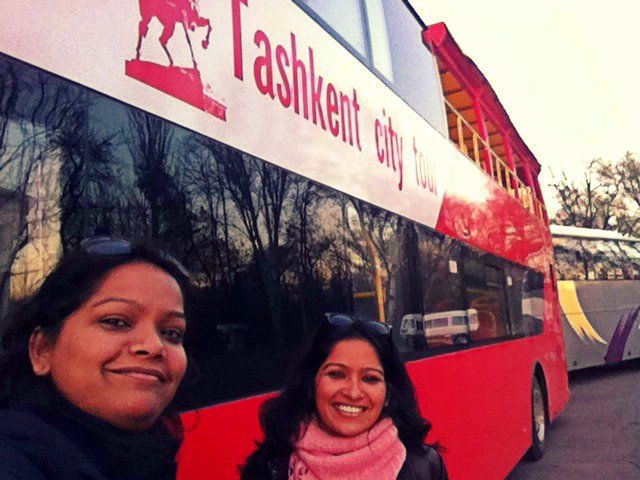 Prachi and Himadri are both avid travelers who have taken their interest in travel to a whole new level. While Prachi captures their journeys in the form of words, for Himadri, it is with her camera. Prachi is also a debutant author whose first book on women entrepreneurs is to be launched in January 2016. Her sister Himadri is currently working with a media agency. They are the sisters behind Ghoomophiro blog, which has recently been featured in the list of top 10 informative blogs in India.
How did it all start?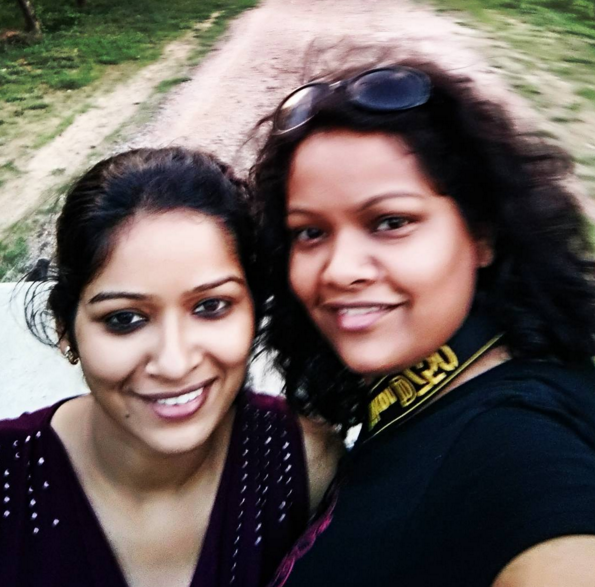 Their first trip together was back in 2007, when Himadri was preparing for MBA. Reminiscing the moment, Prachi recounts, "I came home on Friday evening, and she told me, 'Temperature in Delhi would be 0 degree on 1st Feb, what are we doing here?'" They exchanged glances and at that very moment they knew what they were upto.
"We packed our bags in next 20 min, got down, picked an auto and reached ISBT Delhi Himachal stand. I looked for first bus moving and it headed to Shimla. This is exactly when we, the #ghoomophirosisters, started our travel tales. We reached around 5 AM in morning and instantly got surrounded by a mob of taxi driver and hotel agents. Once settled in a hotel room, we knew luck was on our side because there we experienced the first snowfall of our lives. Apparently, even for the people of Shimla, it was a great snowfall experience. That was indeed a memorable trip for us." As per them, it taught a lot to them.
The #Ghoomophirosisters travel list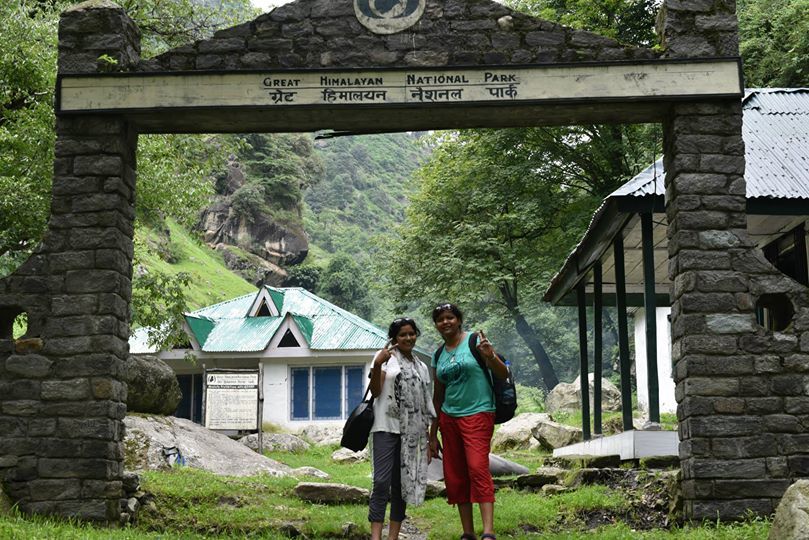 Their travel list includes small, unexplored towns of Himachal, Jammu, Gujarat, Kerela, Tamil Nadu, Karnatka, MP etc. North-East of India is still a much coveted destination next on their bucket list. During most of their travel experiences, they have preferred living with the locals at homestays, getting a taste of local cultures rather than high end properties.
The one experience they cherish.
Prachi shared one of her travel experiences that she can vividly remember even after almost 10 years.
She shares, "I think the first experiences are always the most thrilling ones. May be it was about experiencing Himalayan rains or snorkeling or paragliding but each experience gave us a beautiful story to share. On our very first camping trip, where we chose to spend days in Great Himalayan National Park during off-season in monsoon. After trekking for 14 Kms, we stayed at campsite near the river. By 7pm it was pitch dark and there was absolutely no one. Suddenly, it started raining heavily and at that moment we just prayed God that we survive. It was indeed an unforgettable experience for us."
As per Himadri, "Travelling together have made them more compatible".
Home is where love is.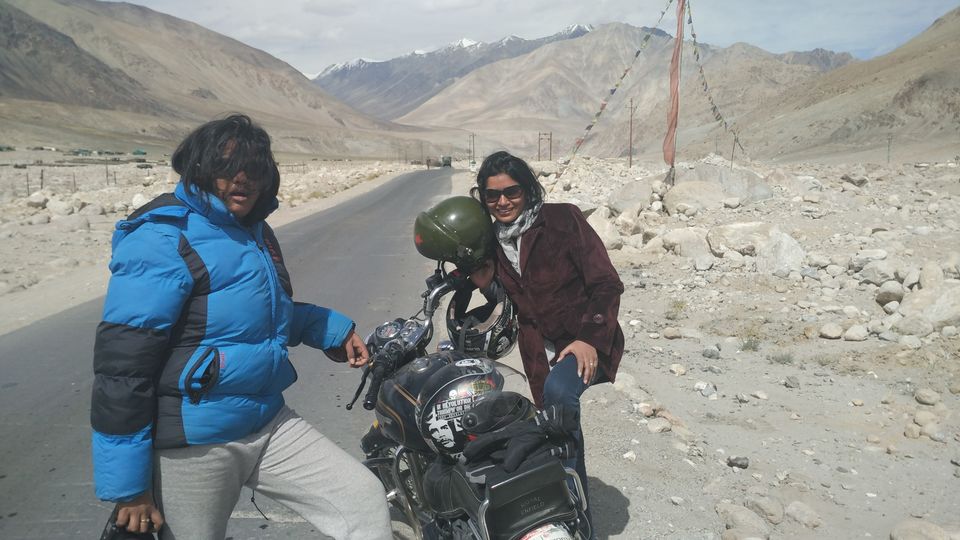 "Yes, our parents completely support our travel and feel proud on our journeys. In fact, our mom and dad keep introducing us to their social circle, whenever anyone plans to travel. They indeed feel good about it. Though at times, they get enervated especially when we travel to no network zone, but then they get happy as we share our stories with them. We really thank them for their incredible support," says Himadri.
In these changing times when the society around us in a transition where increasing number of girls are asserting their life choices, to see these sisters finding tremendous support from their family is indeed overwhelming.
A dose of wisdom from Ghoomophiro sisters.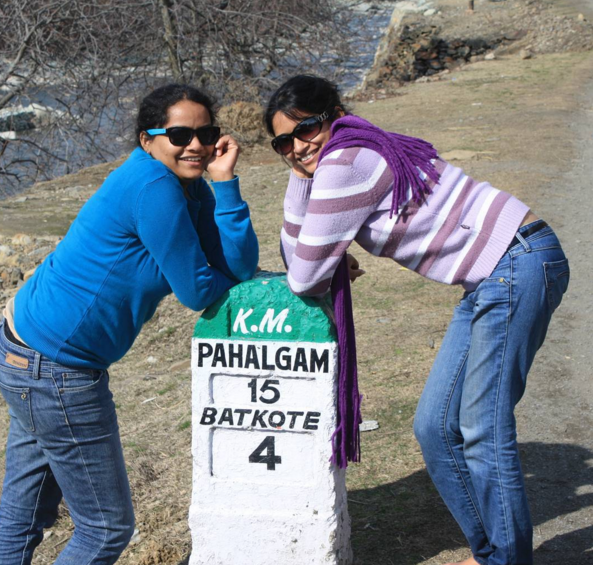 "For the people, who want to go but don't, we would say that it's your life and typically only one life. Don't let any reason come between you and your travel aspirations. If you really want to, you may find ways to do so. Believe us, travel definitely evolves you as a person, makes you more tolerant and easy-going in life."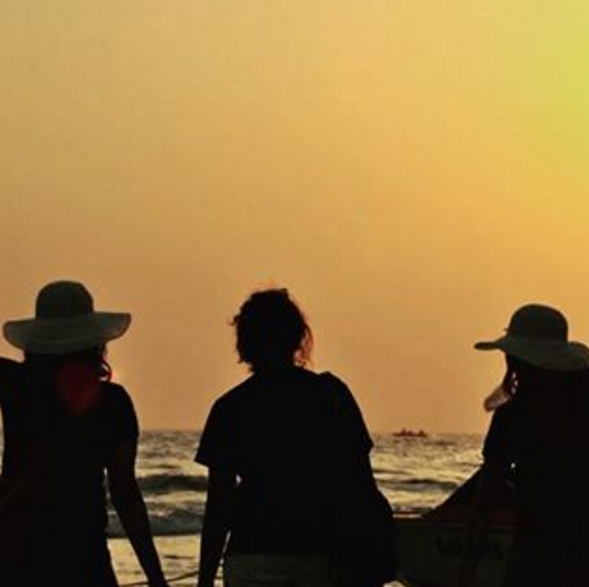 Future Ghoomophiro plans.
They plan to travel to the beautiful Greece early next year. They would also be exploring Dandeli in a different way. Catch more from the Ghoomophiro sisters on their blog.
Like the story? Share it with someone who's been your special travel partner.
Frequent Searches Leading To This Page:-
story of two female travelers sisters in India