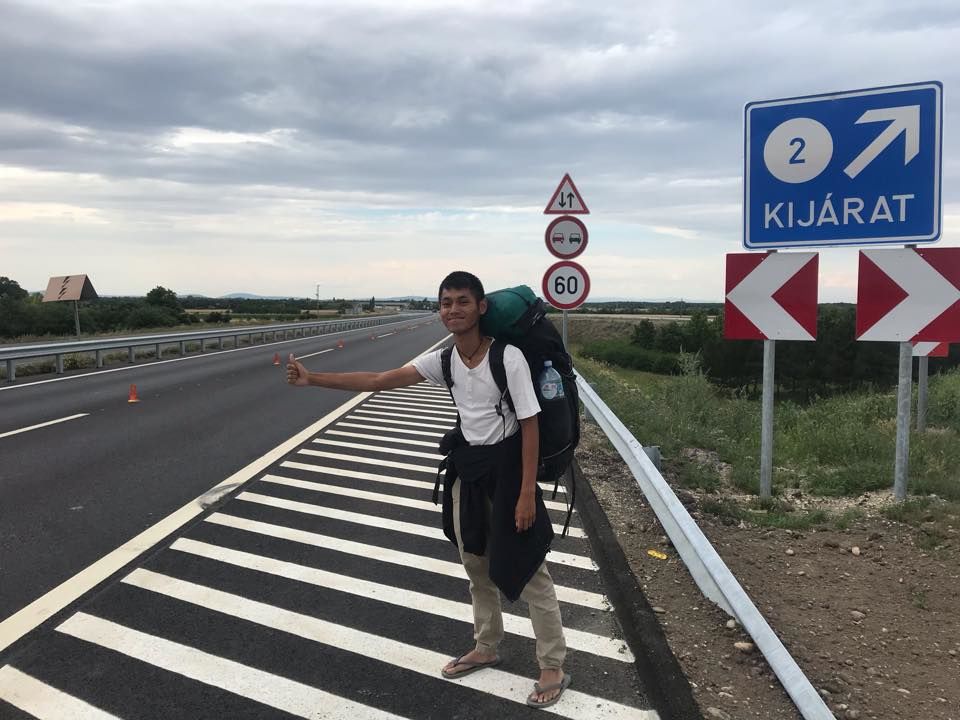 Singapore to Canada, a trip which would have taken just 21 hours long, has taken 9 long months for this person. No, we are not talking about any Airport Prisoner stuck in between Immigration issues at an airport, nor was it a travel blunder or a stroke of mere bad luck either but a choice, or a dream rather, of a Singaporean to travel from home in Singapore to Canada without a single flight. Sounds strangely foolish but yes, after 9 months of travelling he made it finally to Montreal, Canada today 01-Sept-2019.
This is a story of a 20-year-old Singaporean Boy, with Everest courage on a trip of a lifetime. Read more to know about him.
While I was planning my Singapore trip in December 2017, I reached out to a few active Couchsurfing members there to help me with my itinerary and hosting while I am in their city.. I found an interesting CS profile – the profile of 18-year-old Selva Ganesha Balakrishnan, who had a Facebook page named "Teen gets lost". At that time, he had already travelled in Europe and many parts of Asia alone then, despite his very young age. Unfortunately, our plans didn't meet and we didn't meet but I followed him nonetheless on Instagram/Facebook and was happy to see his travel stories.
20th November 2018, he made a huge announcement on his Facebook page and to be honest, i thought that it was an insane idea and that Ganesha actually lost his mind. He wrote and I quote " I'll be heading to Montréal, Canada for further studies. With college starting in September 2019 and me having more than 10 months to spare, I've decided to head to college without taking a single flight! "
The below Pictures and context are taken from his Facebook page with his permission to enlighten people to take up Travelling, which according to Ganesha is a whole Religion in itself.
Take a look at the Globe, maps that show his 9-month journey. For us, it might me just 3 pictures , swipe left 1..2..3.. And simply done but for him, It's no less than an emotion, memoir that will be cherished throughout his life.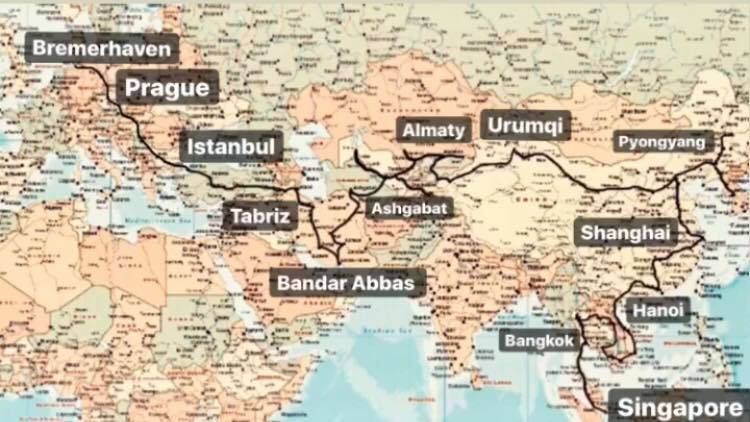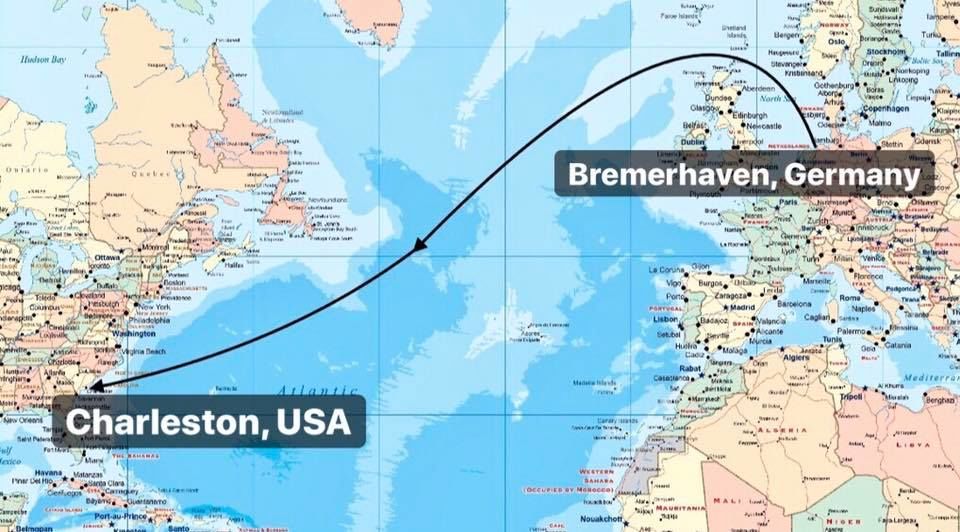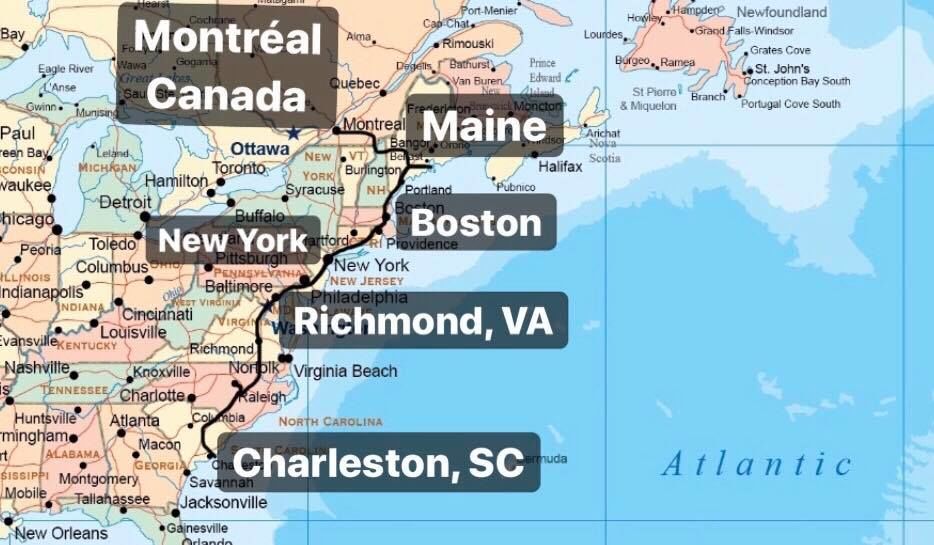 Listing out all the visited countries and experiences he had in this article would make a complete Book in itself and I am told, Ganesha is already working on it one to get his experiences documented into structured papers. For now, let's just go through some of the difficult parts of his journey to appreciate his 'never-give-up' spirit.
He started on November 30, 2018 with his 25kg backpack, a goal, and some determination, with Malaysia being his first stop , next to home so it was smooth start. the Journey went on relatively smoothly as he made his way through Thailand, Laos ,Cambodia and Vietnam (tourist friendly destinations) and closely upping the ante of his difficulty level when he knocked on the doors of China - the World's most populated Country and highly-regulated Communist government. In China he explored Beijing, scaled and camped at an abandoned section of The Great Wall of China in the middle of winter, took a stroll in Shanghai's Marriage market, and went photographing in Paris… I mean Paris, China – an entire facsimile of the French capital some 150 km from Shanghai in the city of Tianducheng. It This city even has its own an Eiffel Tower and the world-renown the Champs Elysées. After that, he decided to explore Urumqi and Kashgar in China's far-western Xinjiang province, cities which aren't meant to be touristy and houses China's well-kept secret – a series of modern-day concentration camps that by some estimates hold more than 2 million ethnic-Uyghurs. Here, he documented on his Instagram and Facebook pages what it feels like having an Extra eye of monitoring placed on yourself by the communist government. In his own words, "fighting with half of China to get onboard a train during the hectic Lunar New Year season" was among the lesser struggles.
In another post, he described on of the many encounters with the local authorities, "Well, the ordeal doesn't end there.... After arriving in Kashgar, I was singled out by a policeman when alighting from the train. I was later told that I couldn't lodge at the hostel that I've booked and instead had to stay at a more expensive hotel, where the room rate was more than my daily Budget!".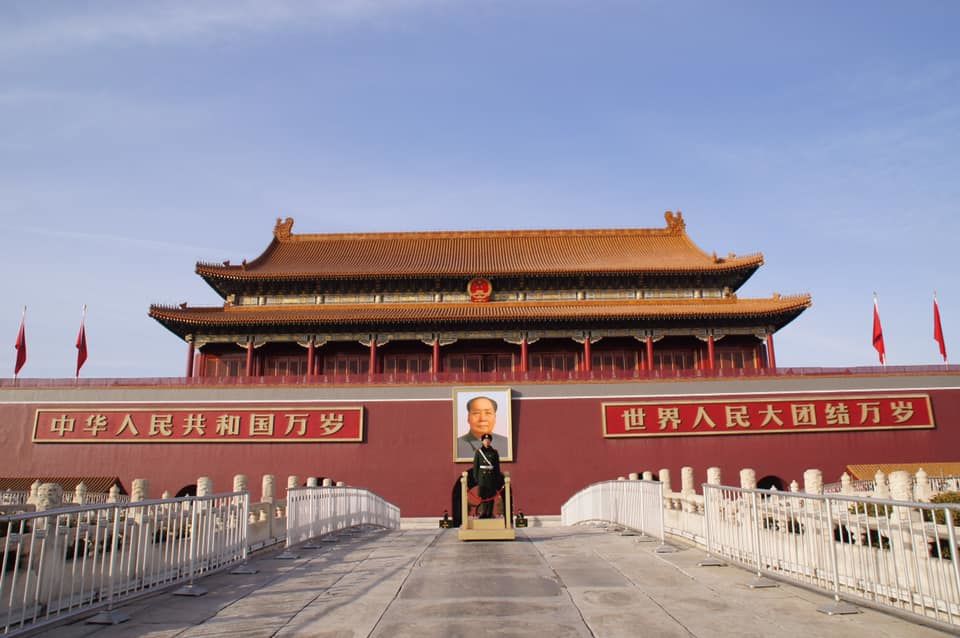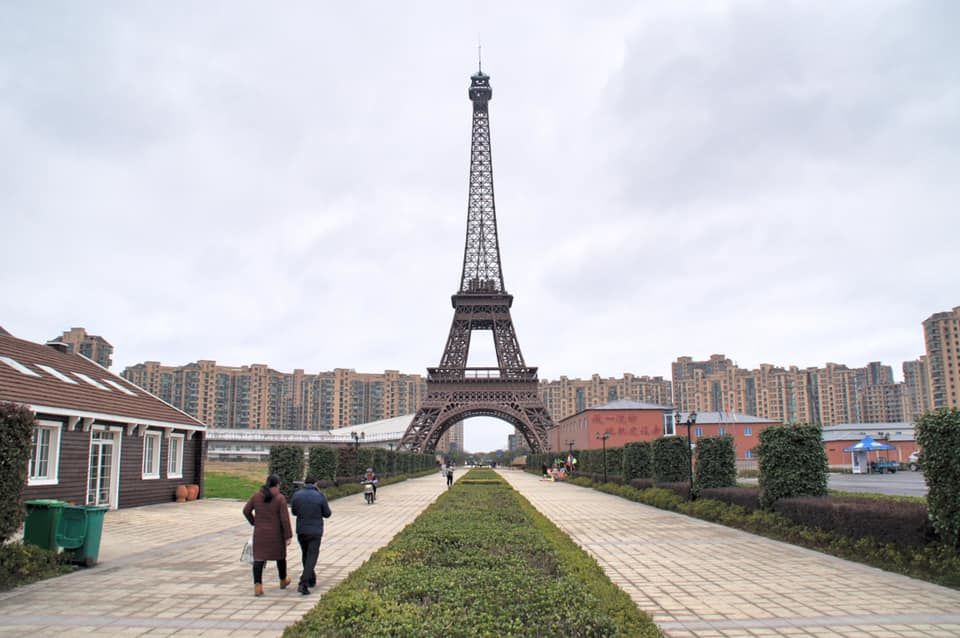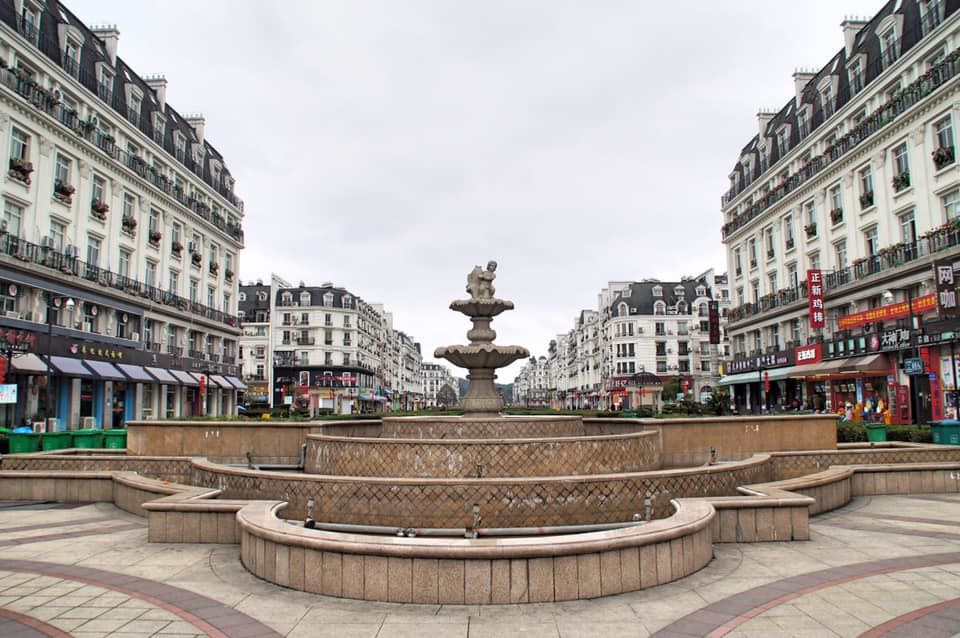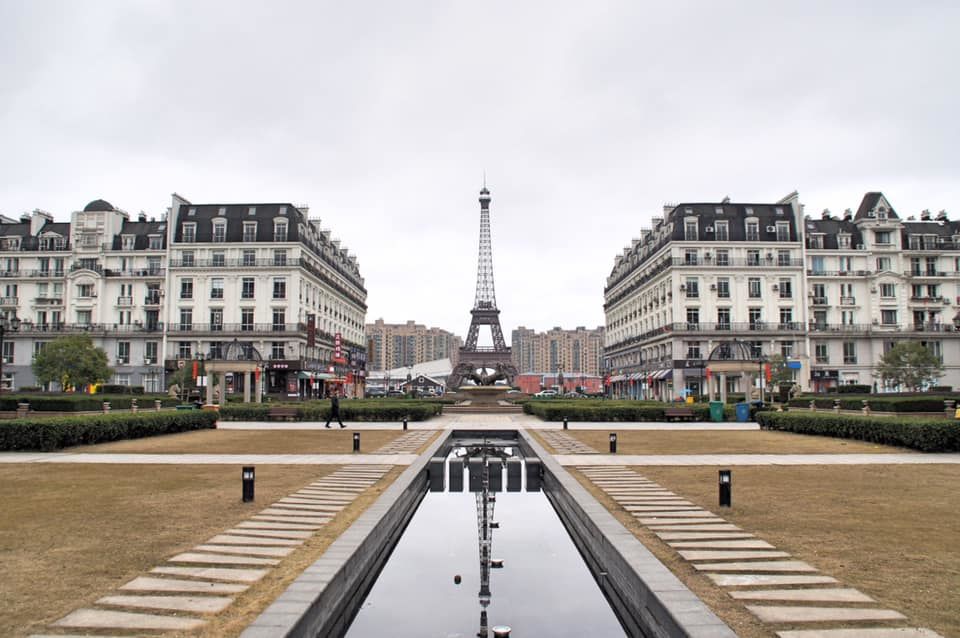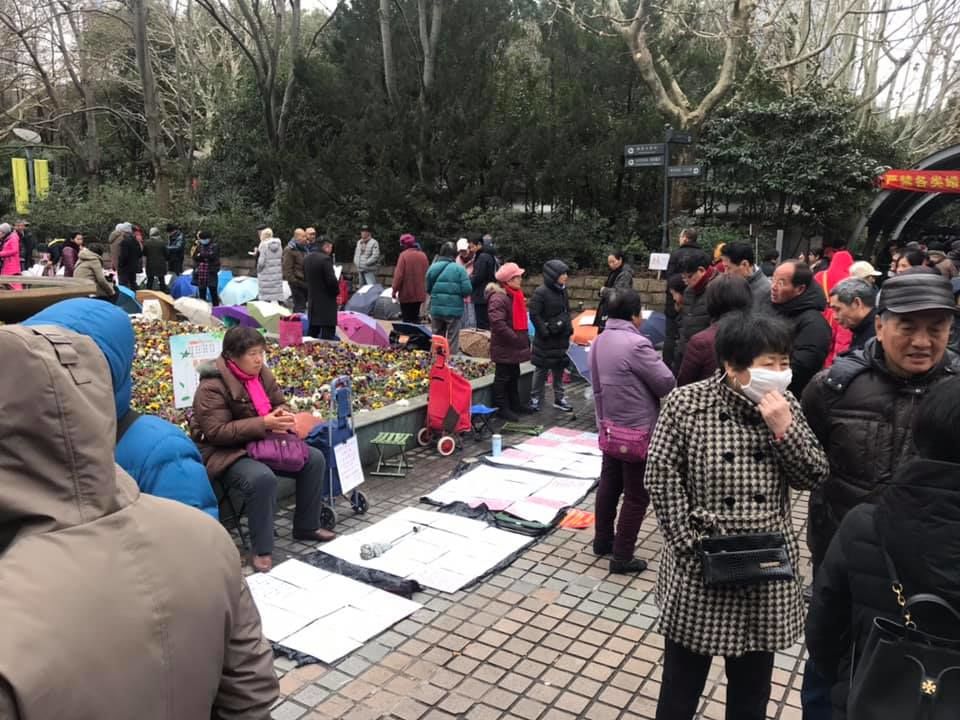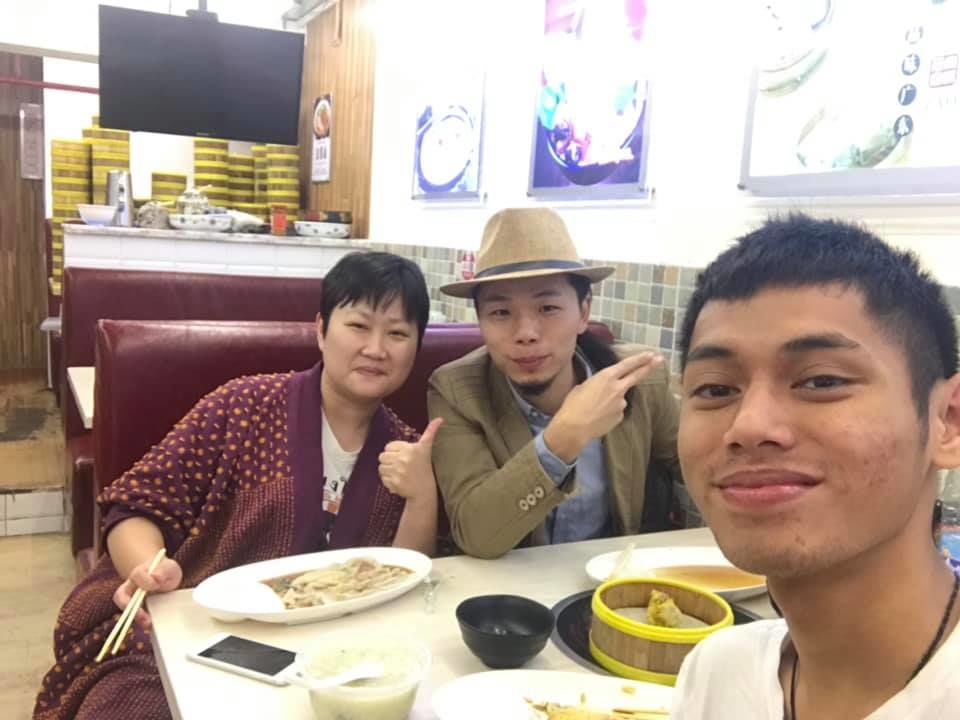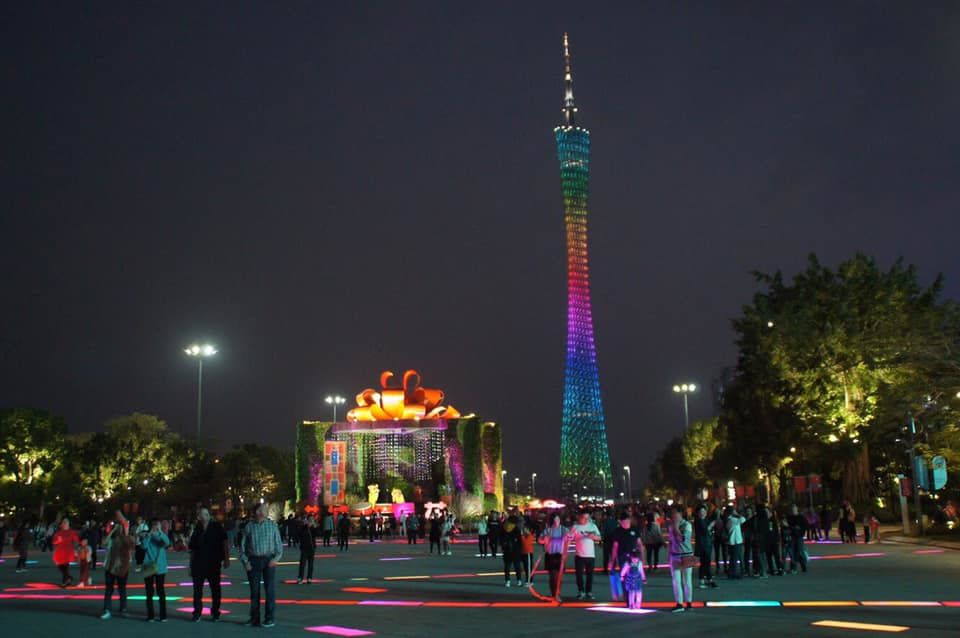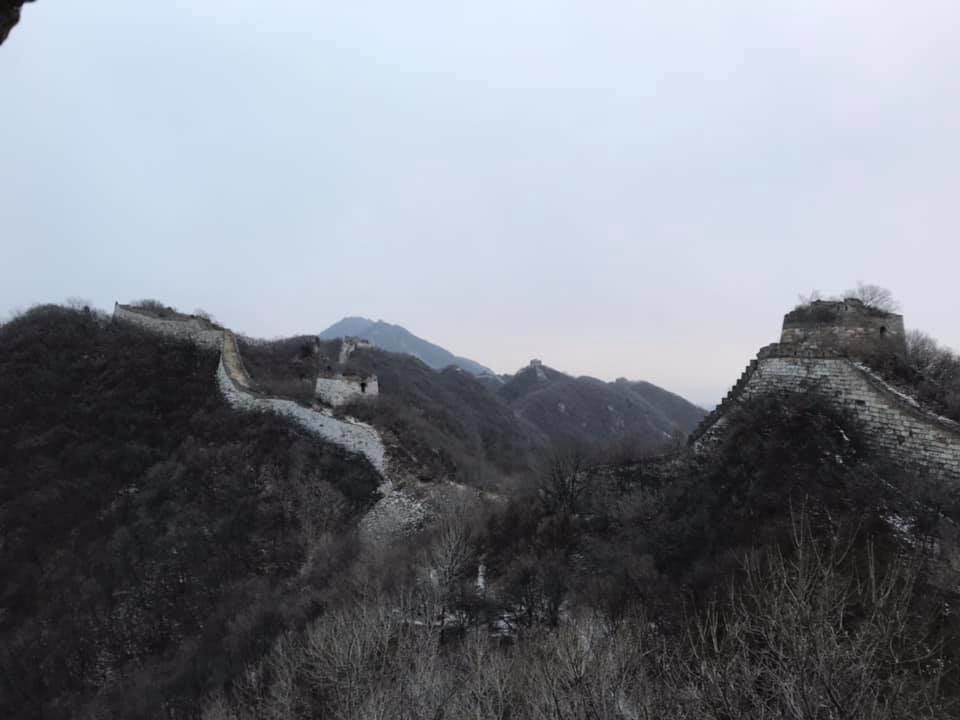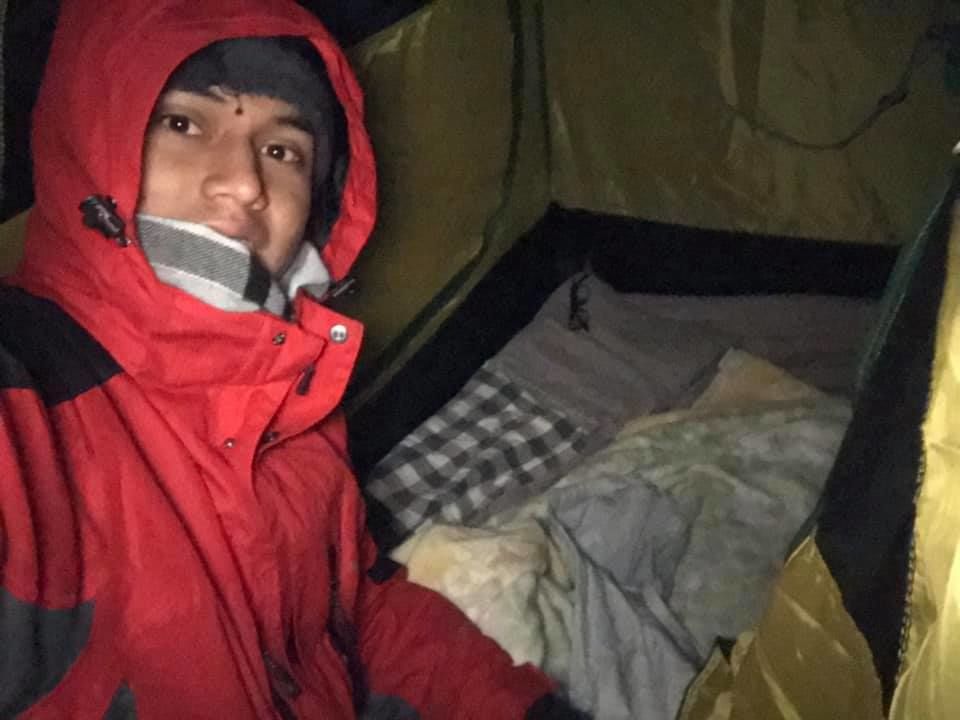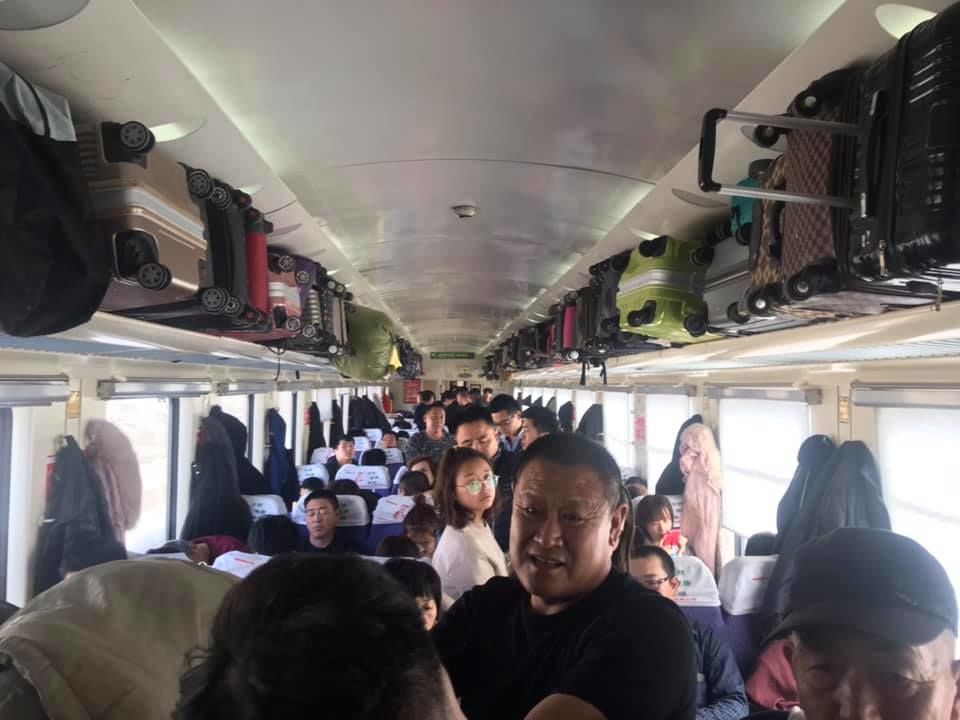 Ganesha then slowly made his way through Central Asian countries – also often referred to as the 'Stans' - such as Kyrgyzstan, Kazakhstan, Uzbekistan , Tajikistan and Turkmenistan. His time in the 'Stans' was his favorite part of the journey because of the warmth of the people and well-preserved architecture from the Silk Road and Soviet periods.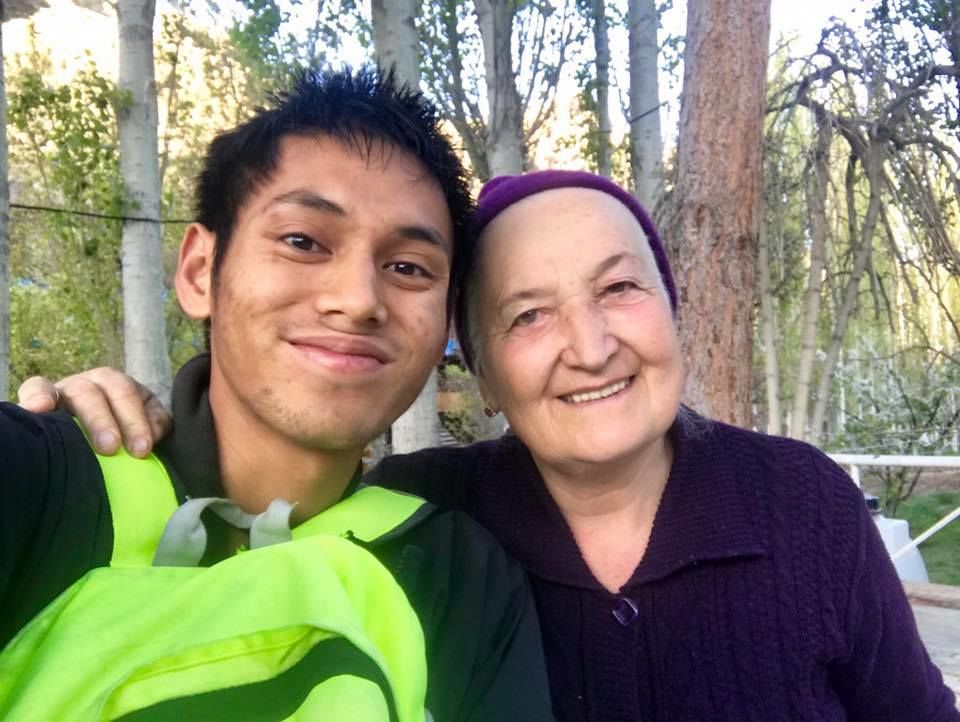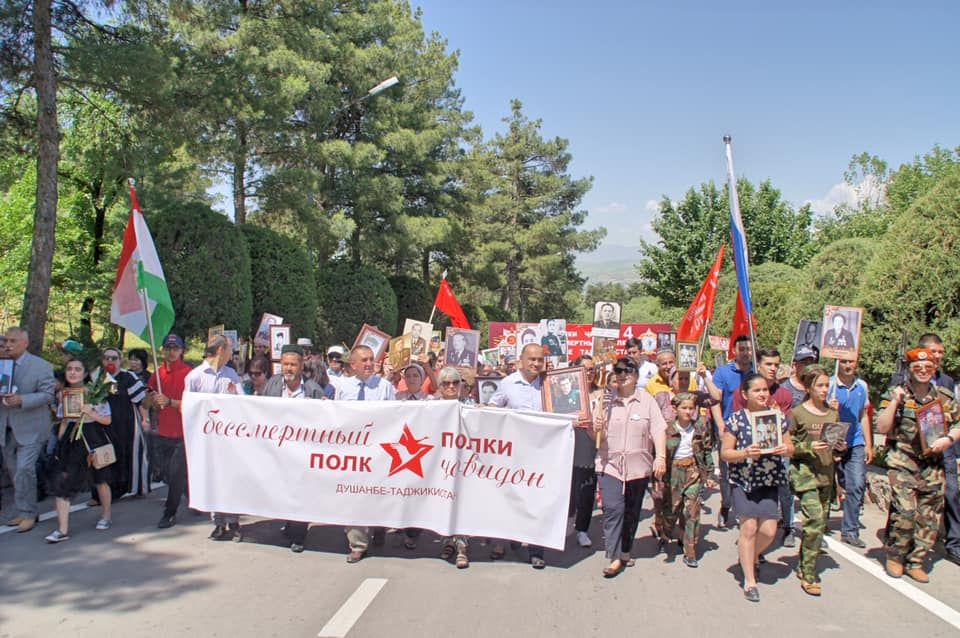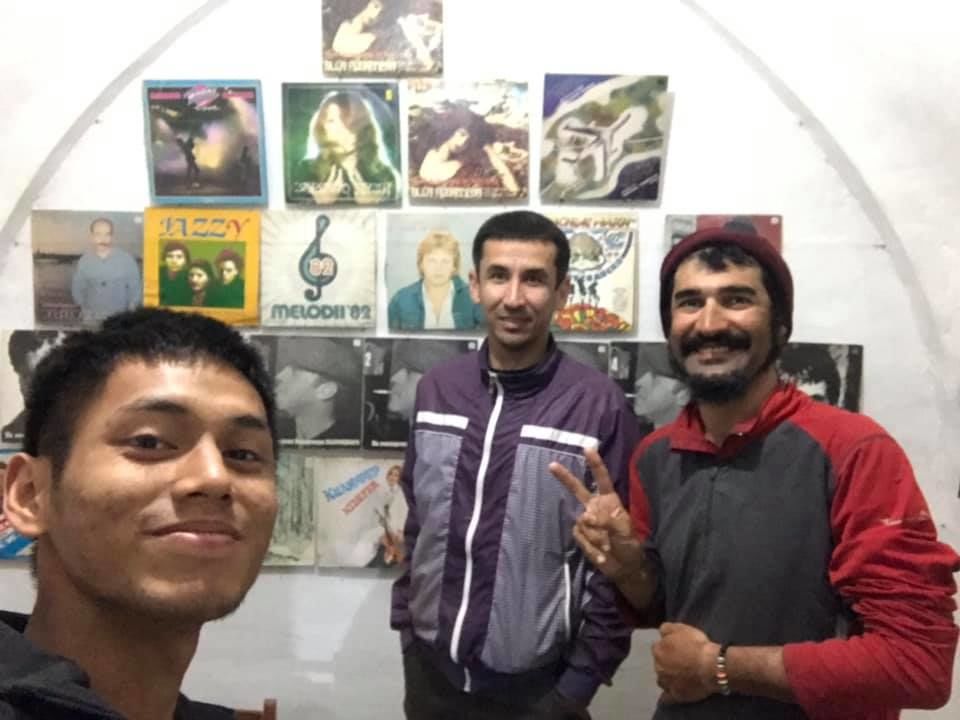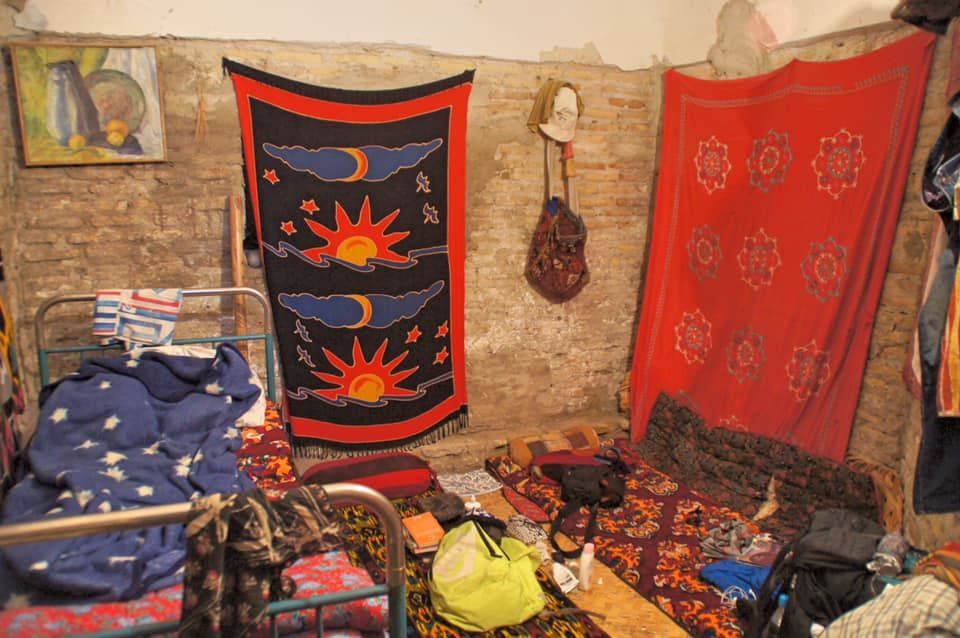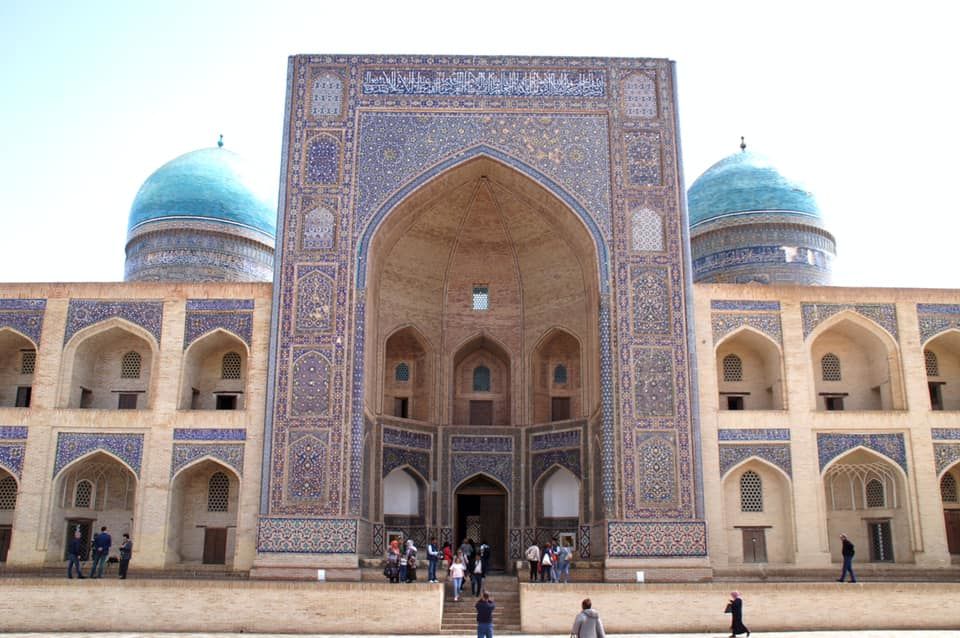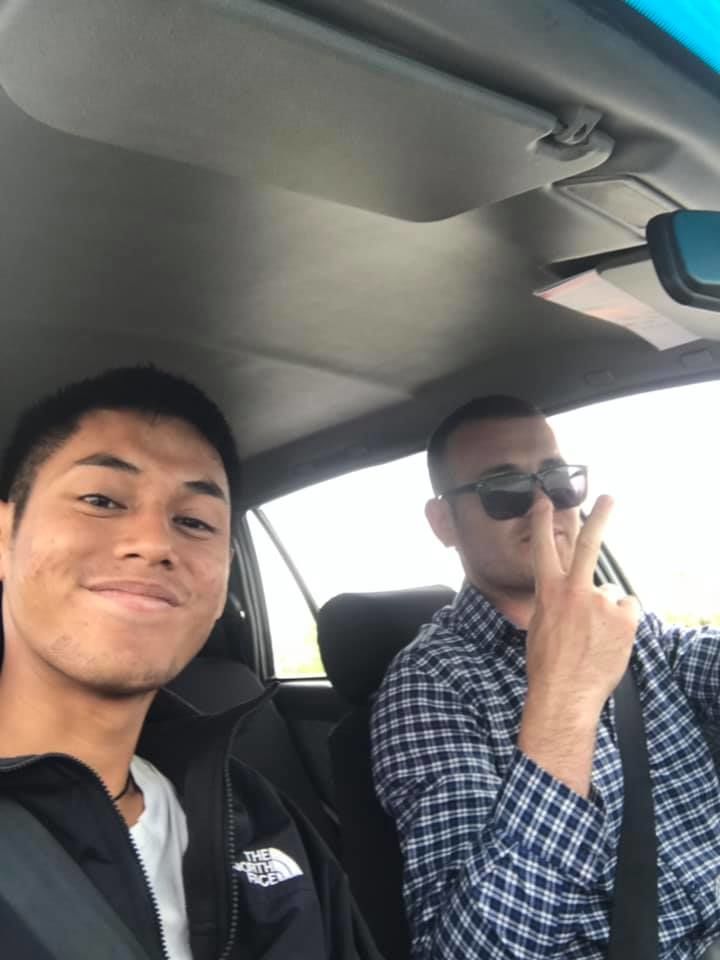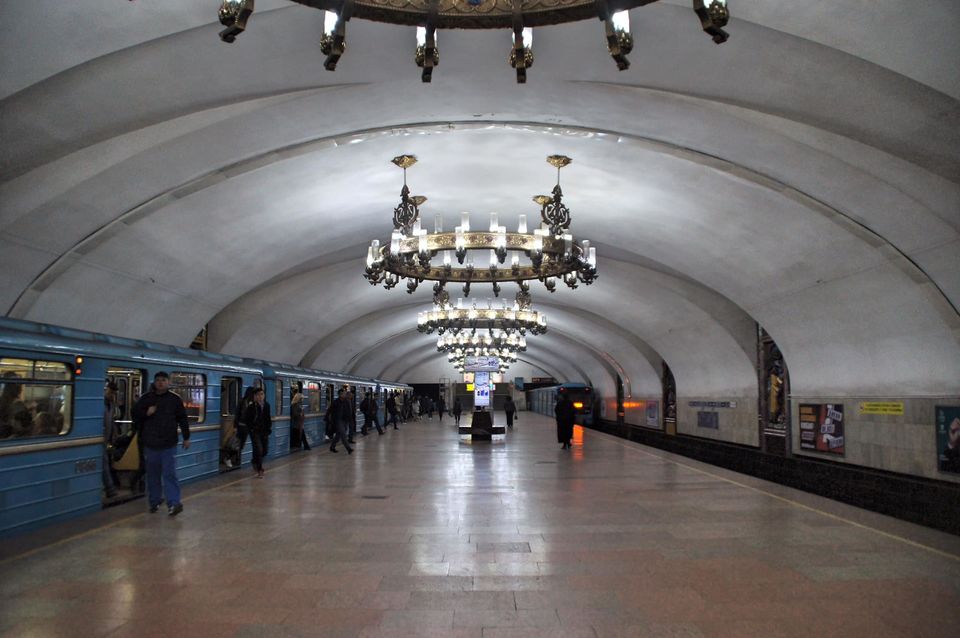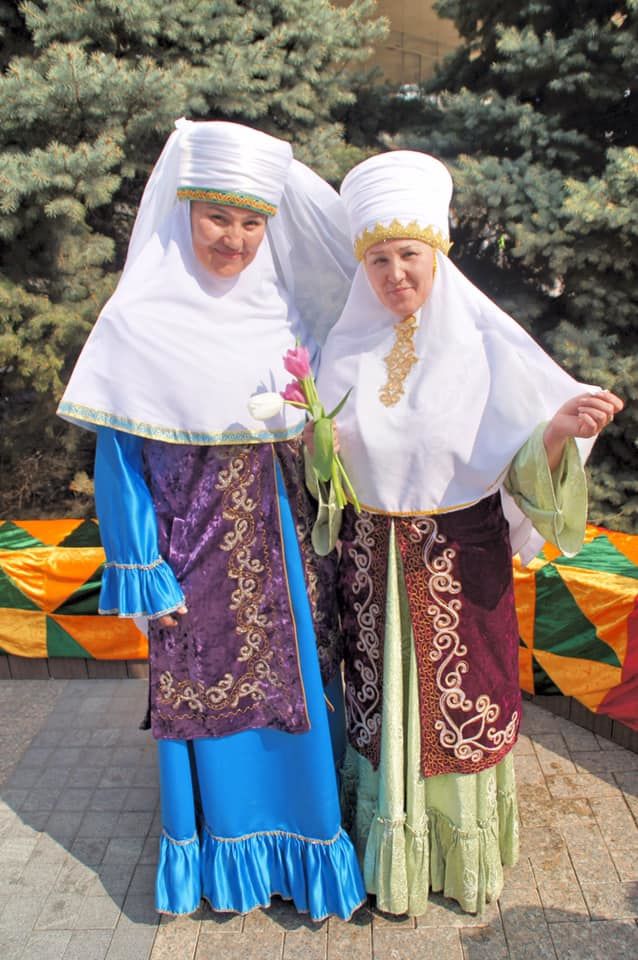 The General human notion is to be safe while abroad, especially while travelling solo. But this Guy defied that Rule no.1 when he decided to do something that even famous travel bloggers wouldn't be doing - taking a trip to the Country called North Korea. During his time there, He was literally disconnected from the external world. He only posted details of and experiences from his trip once he returned safely to China. In his posts , Yes, he did confirm that at the end of the day, tourists are only made to see what the Government wants to show. His posts from Korea are a refreshing look into what and how the mysterious country looks like. For example, Pop culture in this country is a throwback to the 70's and usually revolves around patriotism or of the celebration of holidays the Day of the Shining Star - a public holiday commemorating the birth of the nation's last leader Kim Jong Il. He also photographed the street of Pyongyang and gave his viewers a glimpse into daily life in this reclusive state.
h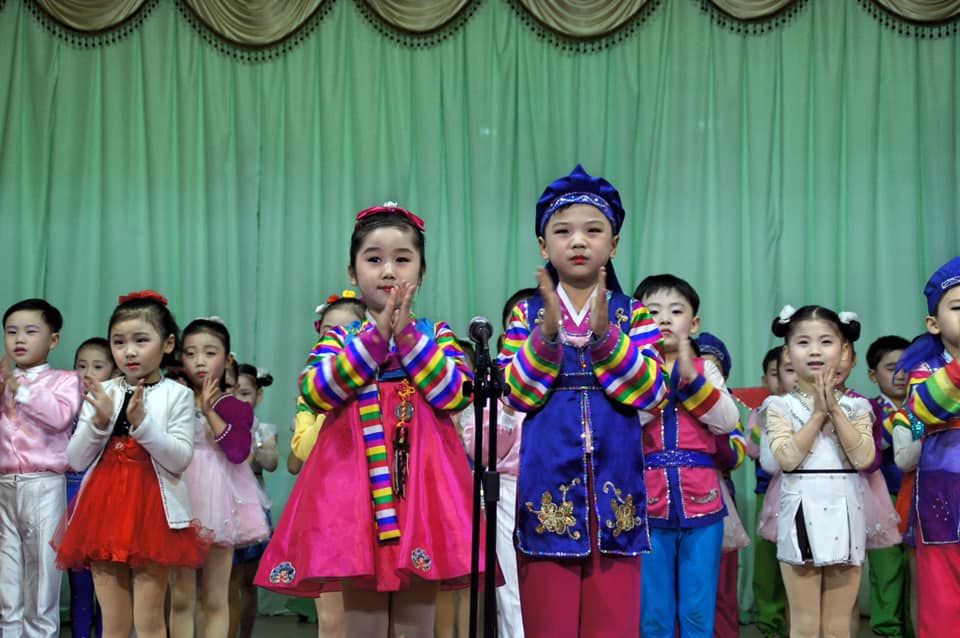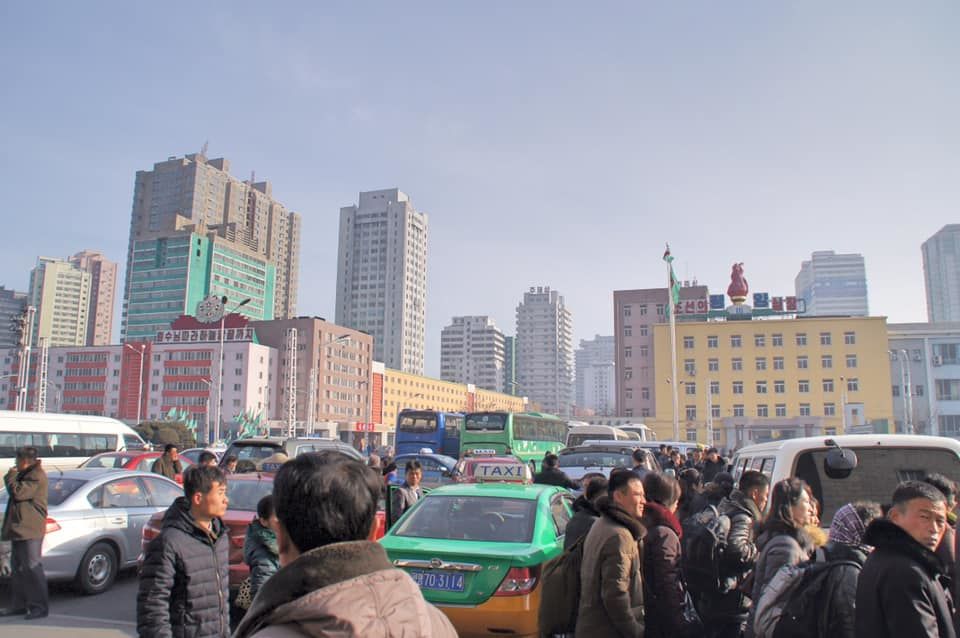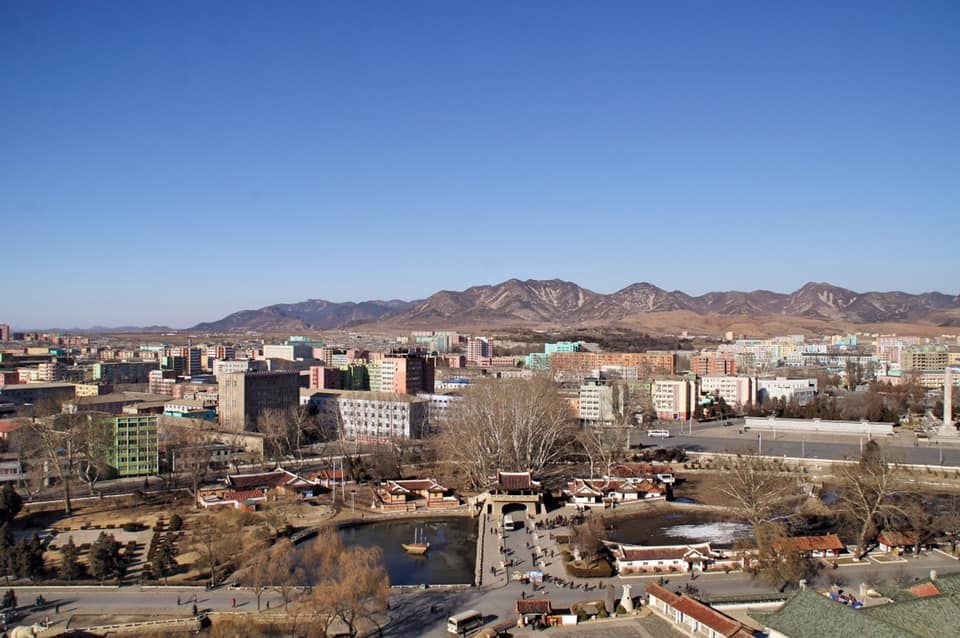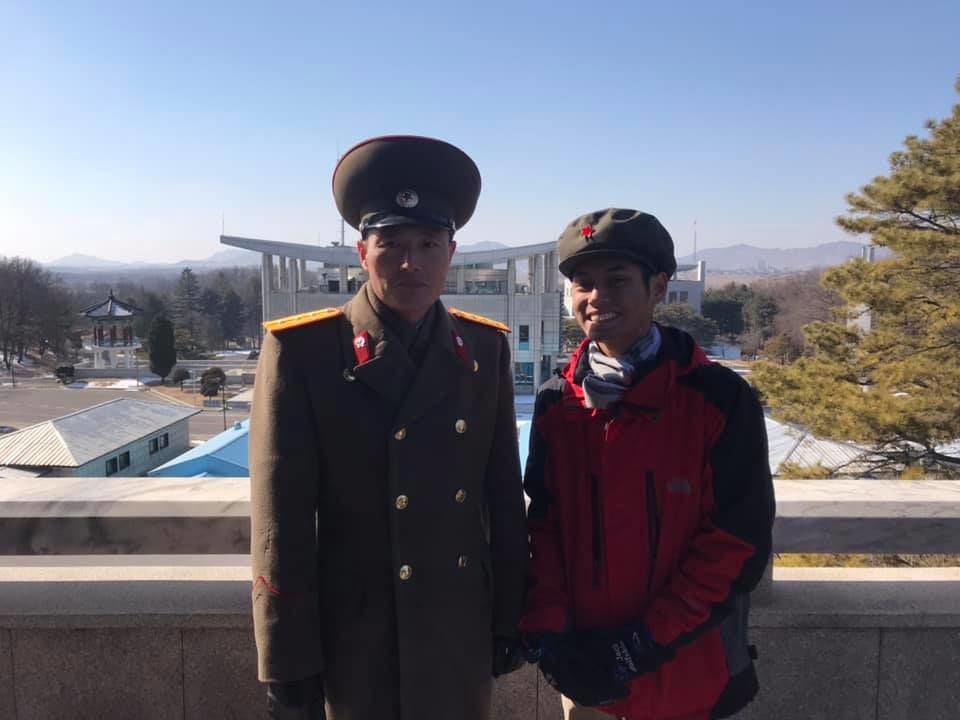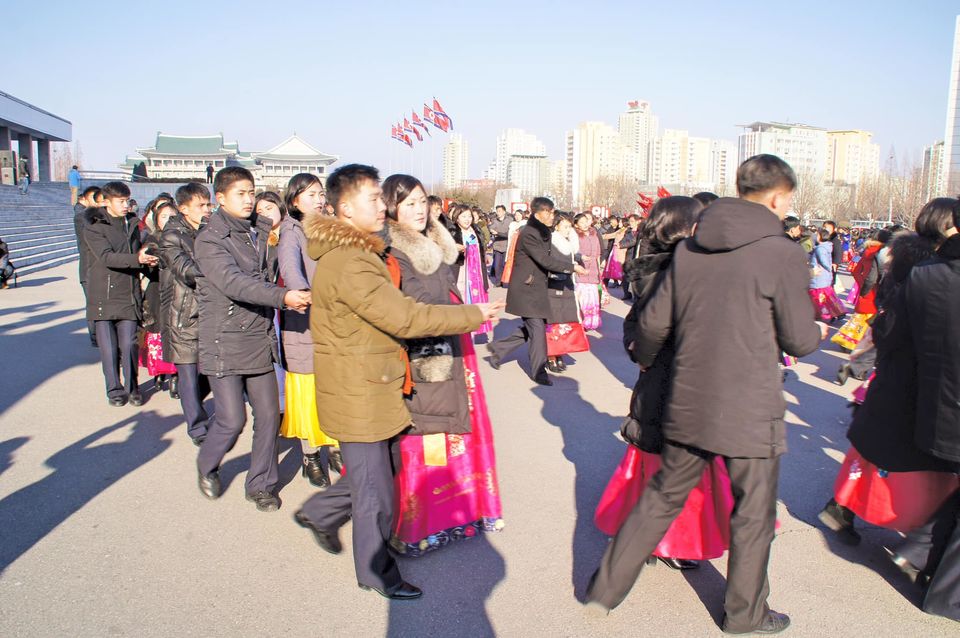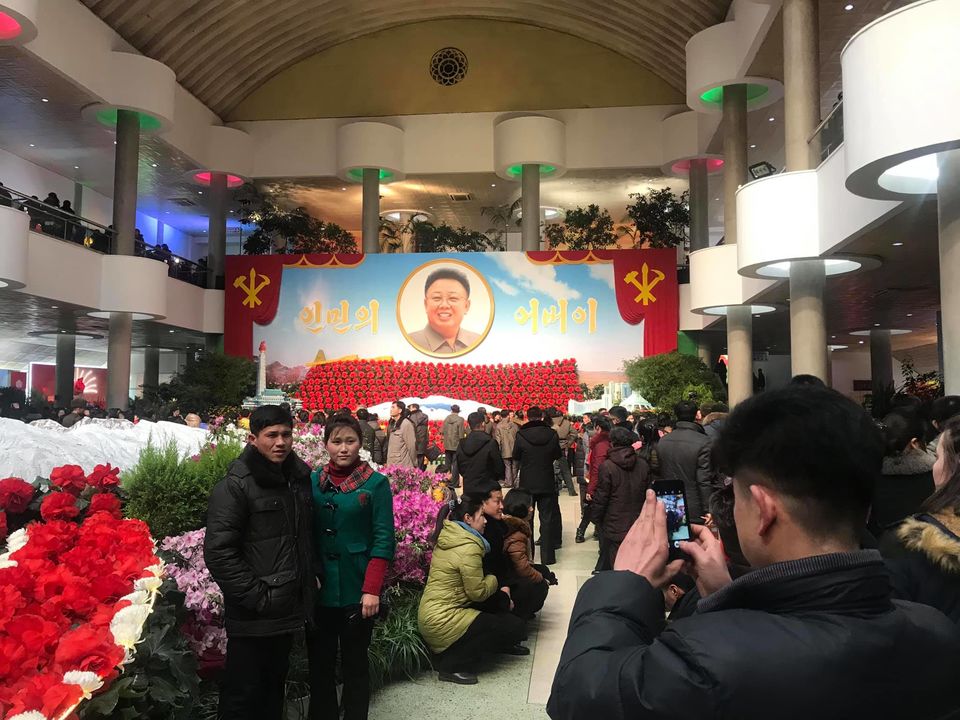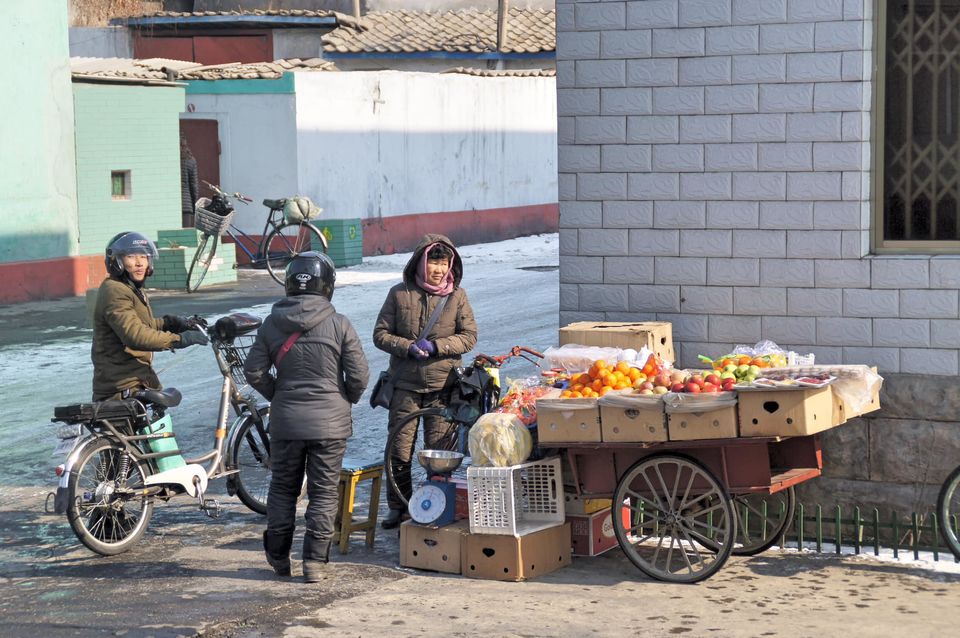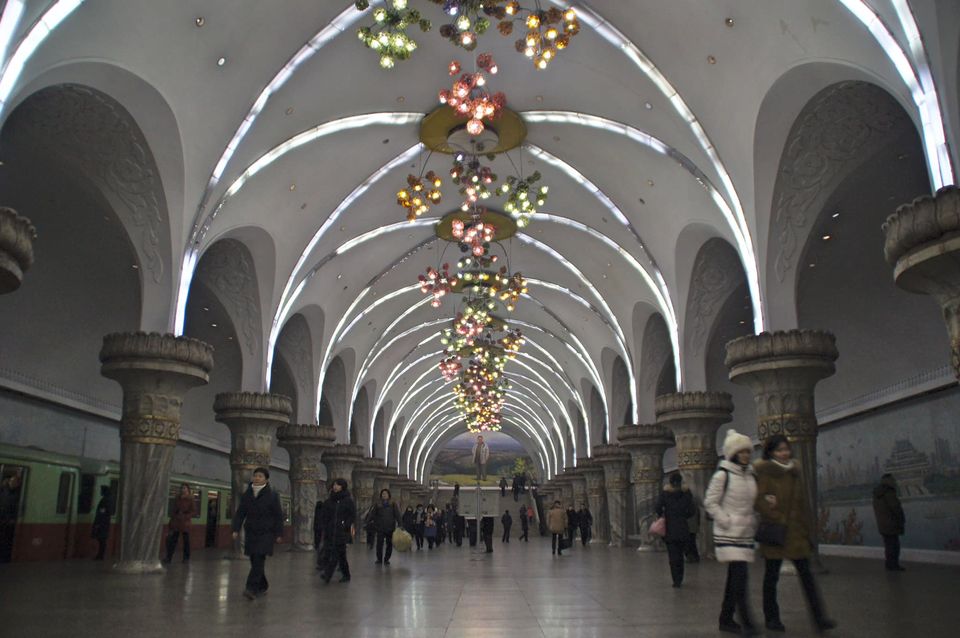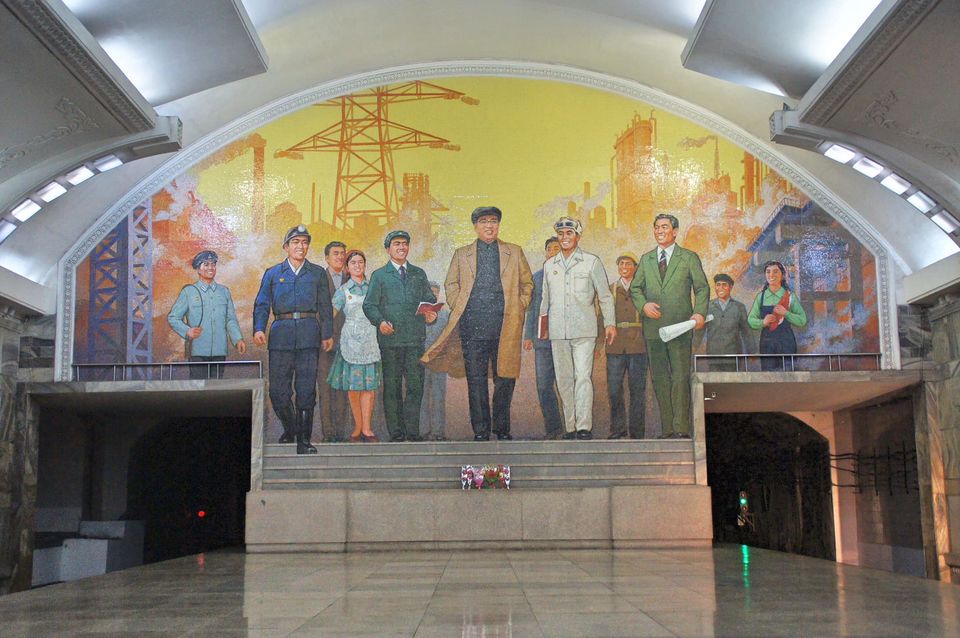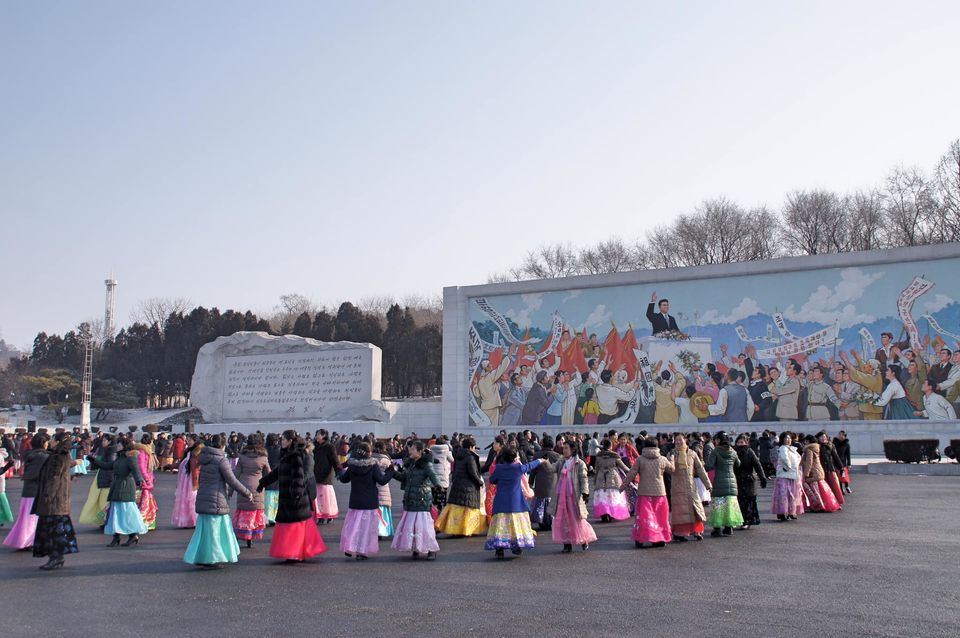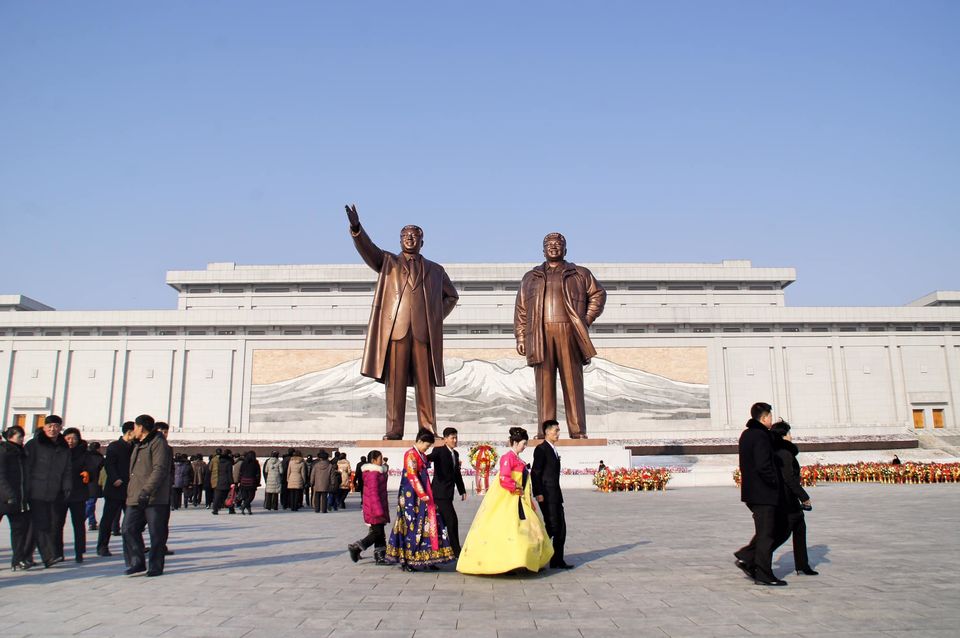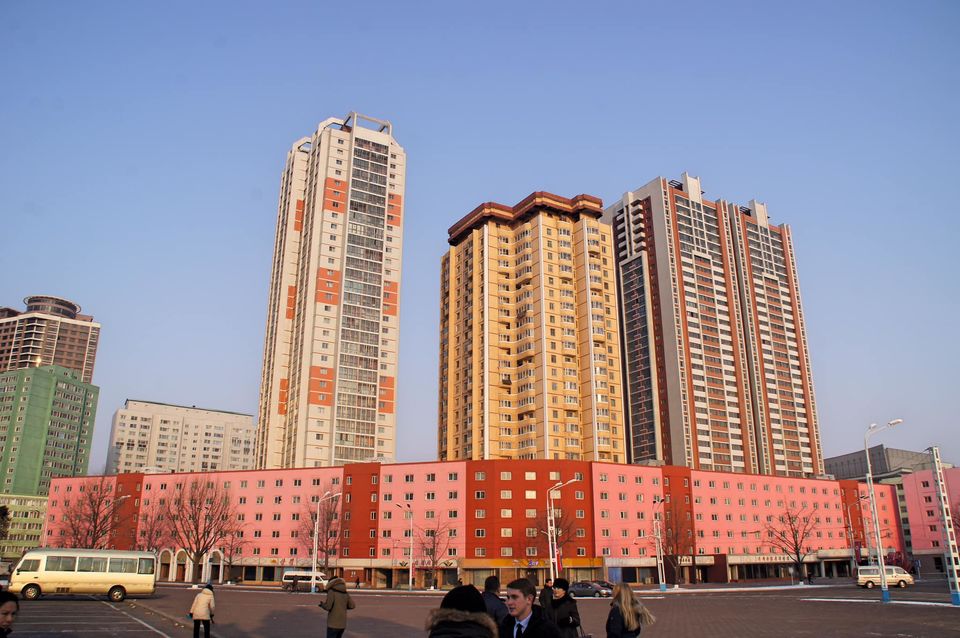 He described Turkmenistan as a "very mysterious & isolated country." He further added that, "It's often referred to as 'The Central Asian North Korea'. Not many travelers are granted a Turkmen visa and travelers travelling on a tourist visa need a guide to accompany them wherever they go, like in North Korea. I, however, managed to secure the very illusive and rarely issued Transit Visa which doesn't require a guide. There were no social media when I was there (internet by the way was very hard to find) and all the VPNs I had downloaded prior to my trip weren't working during my stay".
Ganesha was astounded by the whiteness of Ashgabat – the Turkmen capital - where most government buildings & apartment blocks that line the city's main boulevard had white marble façades, as apparently both the previous and current presidents have a fetish for this white color.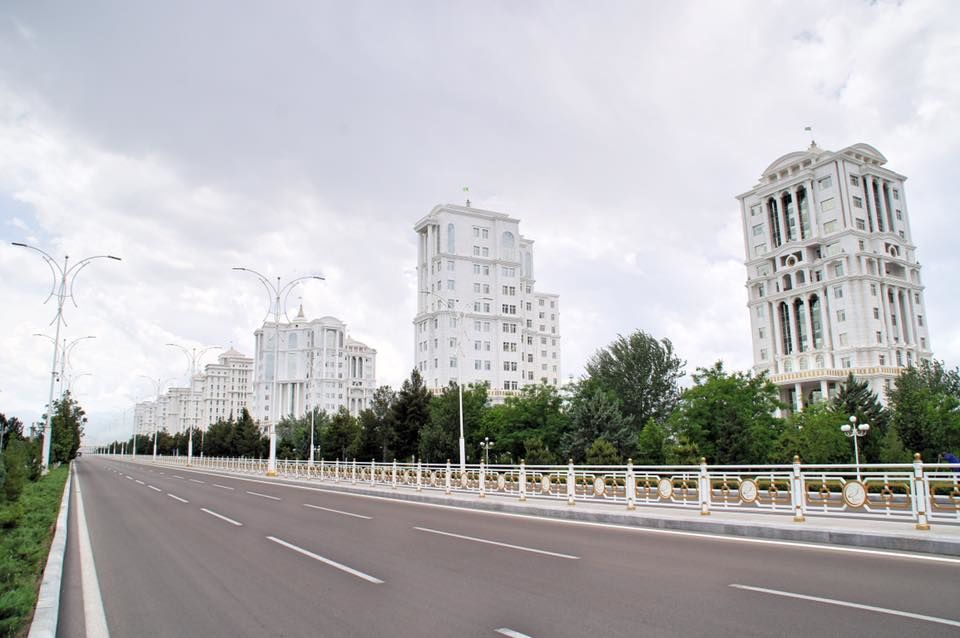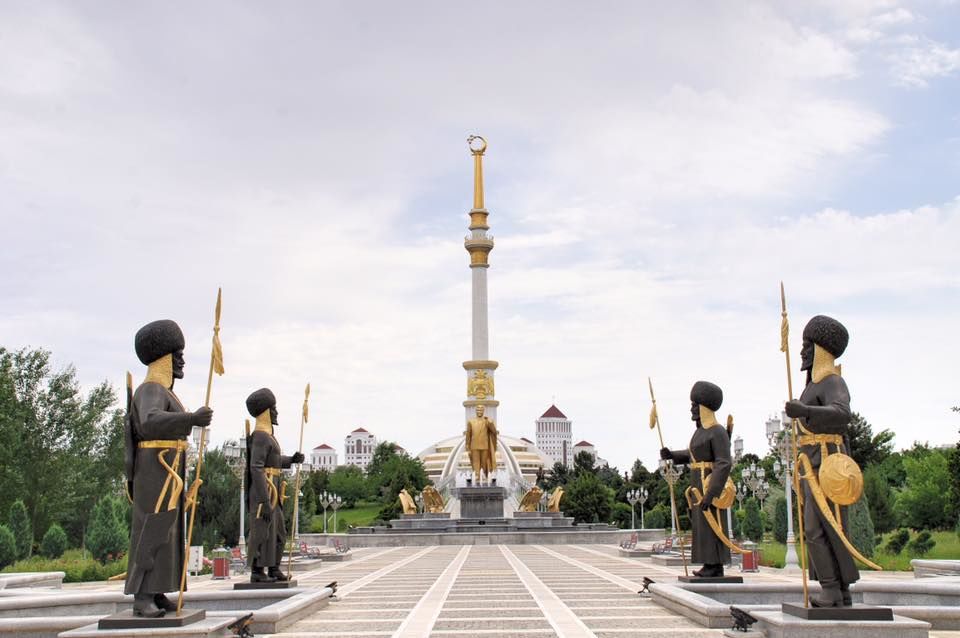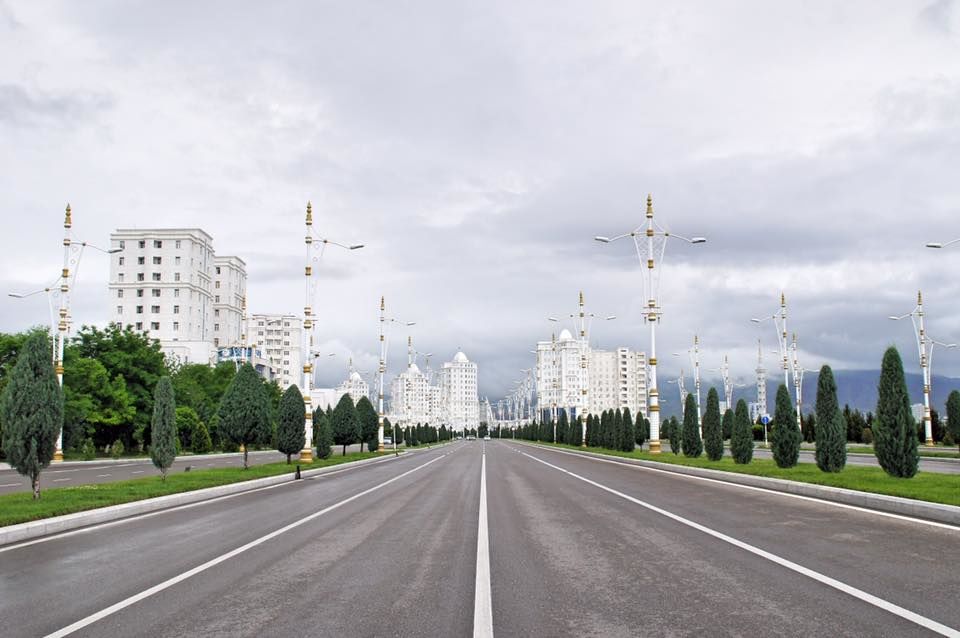 Last stop in the Eurasian continent making his way through Iran and Turkey was Europe which was a cake-walk for Ganesha as he had already done a solo backpacking trip in Europe during his younger years ago. Keeping in line with his 'no flights' policy, he decided to sail across the Atlanic on a 11-Day voyage on freighter-ship from Bremerhaven, Germany to Charleston, USA. This voyage was for him an eye-opener to the inner workings of a cargo ship and perhaps the most serene time watching beautiful Sunsets over the horizon with the mighty Ocean waves making sound.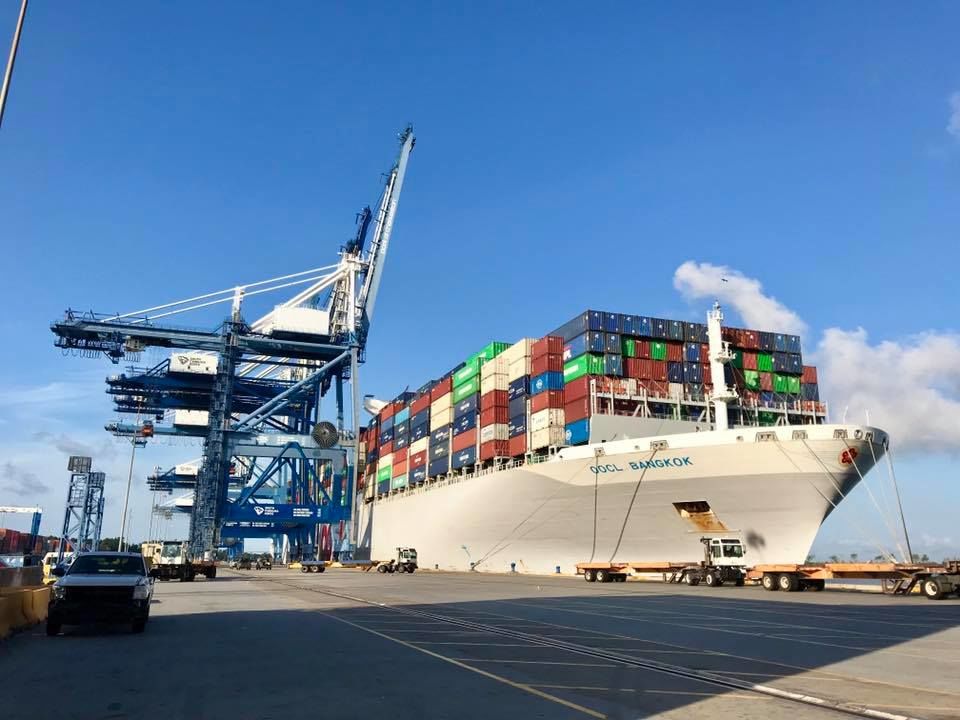 Once on the other side of the Atlantic, he slowly made his way up the U.S. East Coast mostly by Bus. For a month or so,he explored the North East Coast (Maine, Boston, Connecticut and New York), before Finally made it to Montreal he concluded his trip.
So, as a Fellow traveler, What You think worked for him? I think, his determination to hang in tight , Singapore passport with least visa restrictions gave him the required wings, His parents for giving him such a Liberty and Of course, the world of Travel enthusiasts, It is a worth noting that he had 37 Couchsurfing friends hosting him in his journey and hundreds of Good souls who gave him free ride while hitchhiking. When I asked him to put his Journey into Numbers, He said, " 1 Dream, 9 Months of Journey, 23 Countries travelled, 17 Train rides, 1 Ferry , 37 Couchsurfing host, 50+ hitchhiking, SGD 12000 spent and Lifetime of Memories and experiences"
We wish he quickly finishes writing a book about the trip, that shall give all insight in his journey and keep inspiring us to go out and find ourselves.. For now, you can see and learn more about his trips on his Facebook Page, "The Long Direction", and his Instagram account, thelongdirection
PS: I reiterate that all the pictures used in this article are from the Facebook and Instagram Account of Ganesha with all permissions. I do not claim any copyrights on Pictures.
Frequent Searches Leading to this Page:-
Places to visit in Singapore for couples, Singapore tourism package from India, things to do in Singapore on a budget, places to visit in Singapore for couples, best places to visit in Singapore, Singapore family tour package with airfare, things to do in Singapore for couples