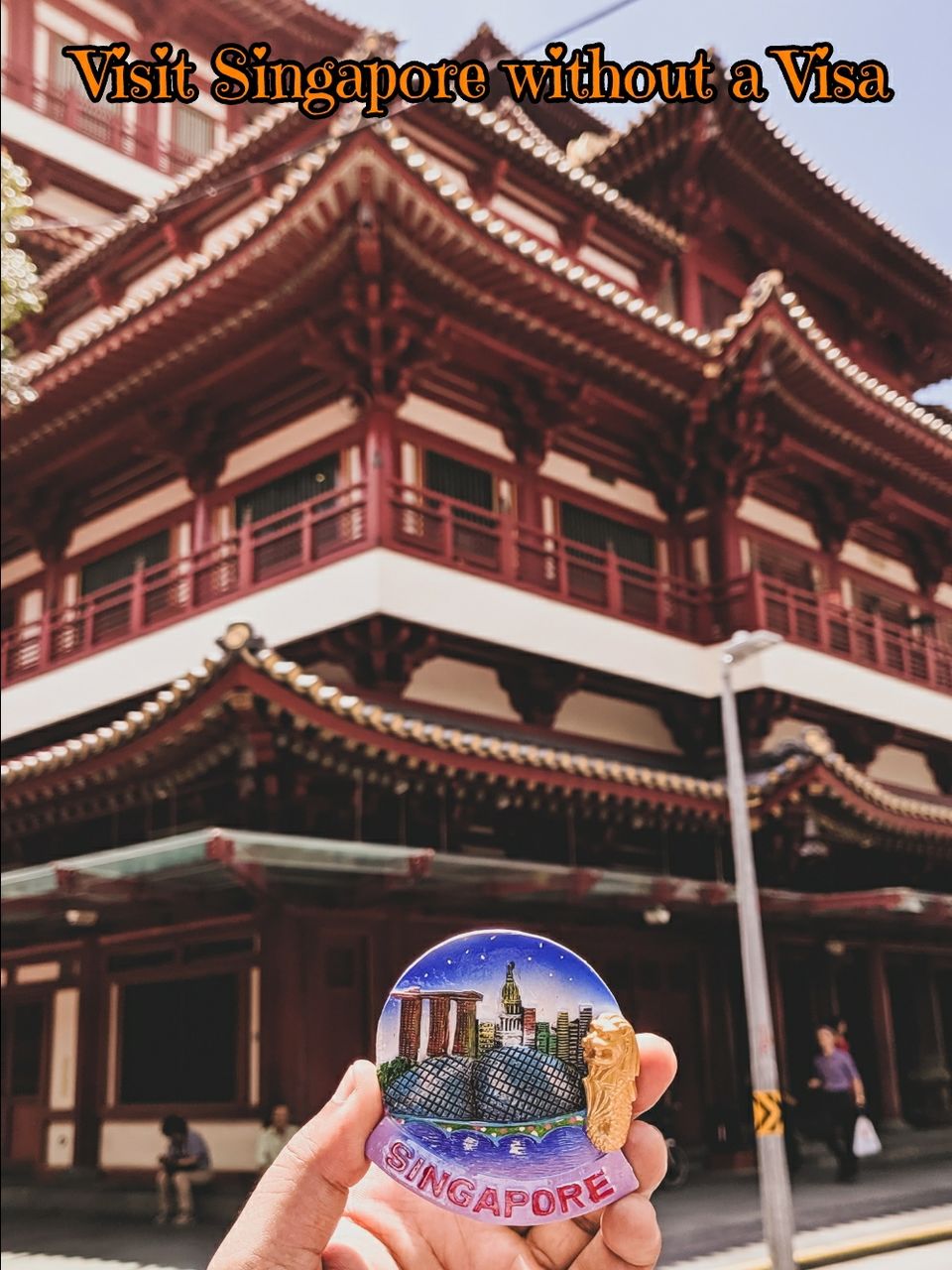 Certainly the curiosity ,how this happened made you open this blog.
I will tell you how I managed to get into Singapore ,without a Singapore visa.
Well as they say "With great powers,comes great responsbilty",but that's not the case with me(that's what I think).
Having planned my journey to Brazil ,I came across an article which informed me that one can visit Singapore without an actual Singapore visa under these conditions.
The new rules notified by the Singapore Immigration and Checkpoints Authority now allow for a 96-hour Visa Free Transit Facility for Indians, on one leg of their trip (outbound or return) when travelling from India to a third-country by air. To be admitted Visa Free, here are the requirements for Indian passengers:
You need to have a valid onward air ticket with journey commencing within 96-hours of arrival.
You need a valid visa/long-term pass (with a validity of at least 1 month from the date of entry into Singapore) issued by the any of the following countries:
Australia
Canada
Japan
New Zealand
United Kingdom
United States of America
Germany
Switzerland
Single Journey Visas (SJV) issued by the above countries are also acceptable when transiting through Singapore on the onward or return leg of the same journey. For those on the return leg of the journey, i.e. after the SJV has been utilized, the following conditions must be met:
The traveller travels directly from the country that issued the SJV, on route through Singapore, directly back to the home country; and
The traveller has not returned to their home country since the SJV was last utilized.
So I got my tickets done for Brazil via Singapore .Little did I know that this detour would give me my bundle of hapiness.I had the best of time in singapore, where I had my best host ever ,who took care of my schedule and accordingly planned my city tour.Out of all the places I have been to,this visit to Singapore came as a very pleasant and a memorable suprise to my travel journal.The city woudnt have felt better without her,and city walls woudnt have looked better without her around me.
Glad this happened😁
Thank you Singapore for a day full of memories and love for my lifetime.
I wish my story inspires you too to travel places around the globe,via Singapore(ofcourse)😉
Keep reading ,travelling and inspiring.