Central Asia remains a destination shrouded in mystery, as it is often considered an inaccessible, far off place. Once the heart of the Silk Route, the five 'stans' that make up Central Asia, are now hailed as mythical regions very few dare to visit. Especially Turkmenistan, an unexplored land, famous for the crazy dictatorship of Saparmurat Niyazov. The country has changed since his death in 2006, but it is still known worldwide as a totalitarian theme park.
Turkmenistan today resembles North Korea in how it is governed, with the exception of how it welcomes its tourists. Yes, there are areas that are off-limits, places that you need special permits to travel to and the omnipresent military and police, but as long as you don't insult or talk brash about the politics and government, you can travel across this beautiful landscape without any worries.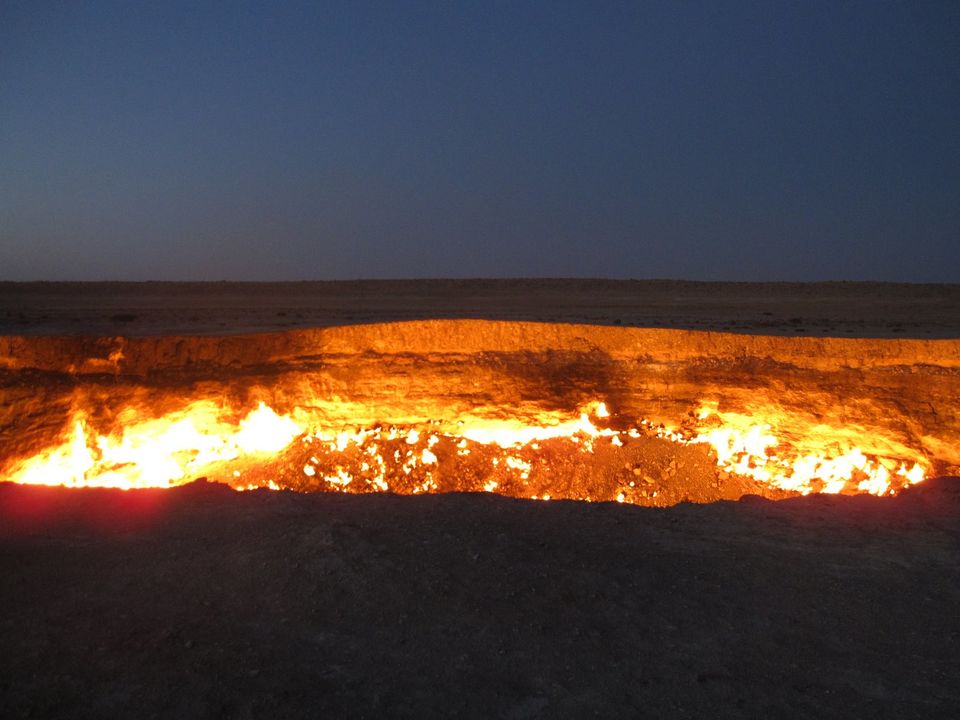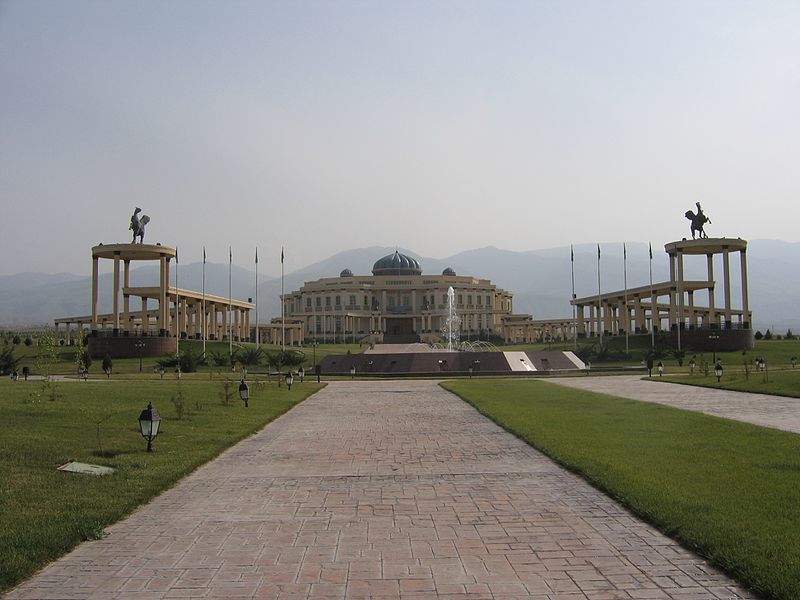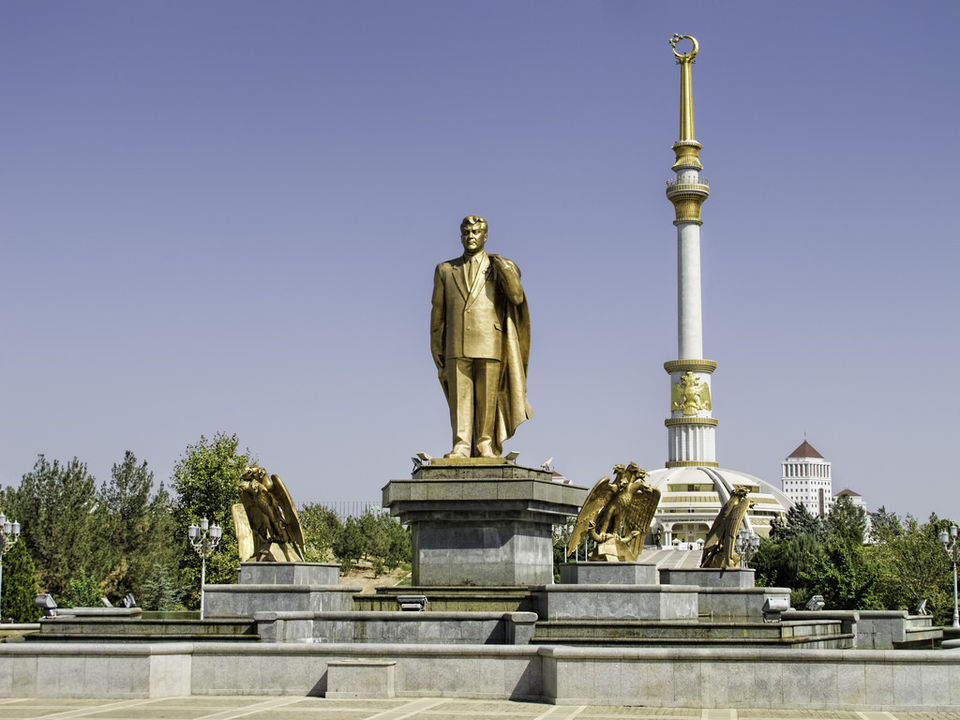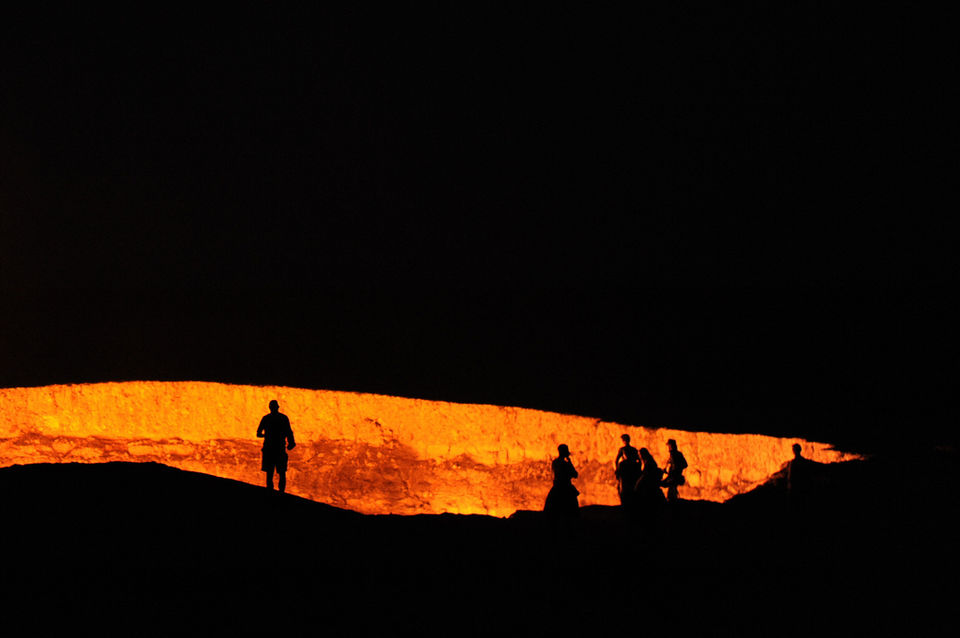 Why travel to Turkmenistan
The strict control of the government over all major spots in the country may be a discouragement for many travellers, but one must remember that Turkmenistan is an ancient land of great spirituality, tradition and natural beauty. Today there are many sights in the country that attract visitors from across the globe. The bizarre but intriguing city of Ashgabat, the ancient ruins of Merv and Konye-Urgench, the haunting beauty of Karakum (Black Sand) Desert, the mystical crater in Darvaza, and the mesmerising Yangykala Canyon are some of the sights that make a visit to this country worth it. And to top it off, the legendary hospitality of Turkmen will make you keep coming back.
Ashgabat is the largest and the capital city of Turkmenistan and was recently noted by the Guinness Book of World Records as having the most white marble-clad buildings in the world. It is a showcase of the development and accomplishments of Turkmen. It has a strange dystopian feel to it with more military men then public visible in common areas. It can be best described as a mix of Las Vegas and Pyongyang, with grand buildings and majestic public squares. Studded with gilded domes and statues, Ashgabat is accessorised with street lamps, bus stops, telephone booths and traffic signals that are unashamedly ostenta­tious. However, the note-worthy architecture and good restaurants serving both local and international cuisines makes this city a good place to start your Turkmen adventure.
Must see: White-marbled buildings spread throughout the city, the National Museum depicting the history of the country from ancient times, Turkmen Carpet Museum housing antique carpets from the 18th and 19th centuries, as well as intricate creations of the current times, Tolkuchka Bazaar, one of the most vibrant and colourful bazars in Central Asia.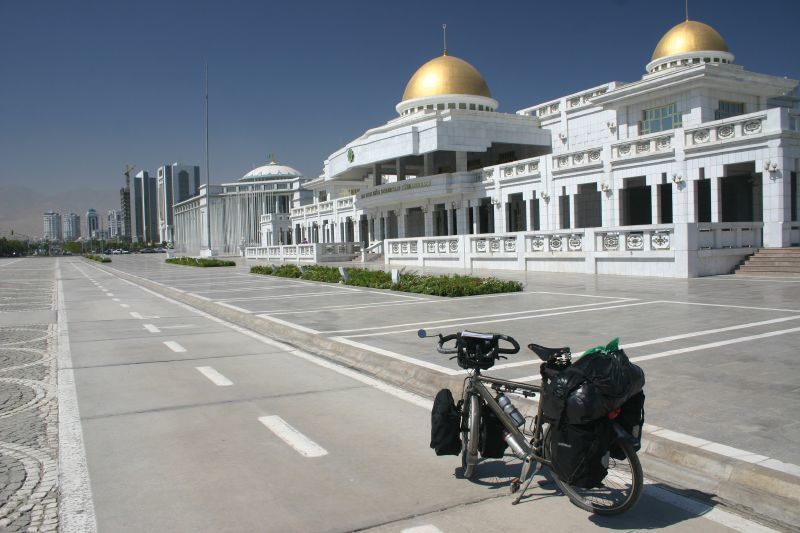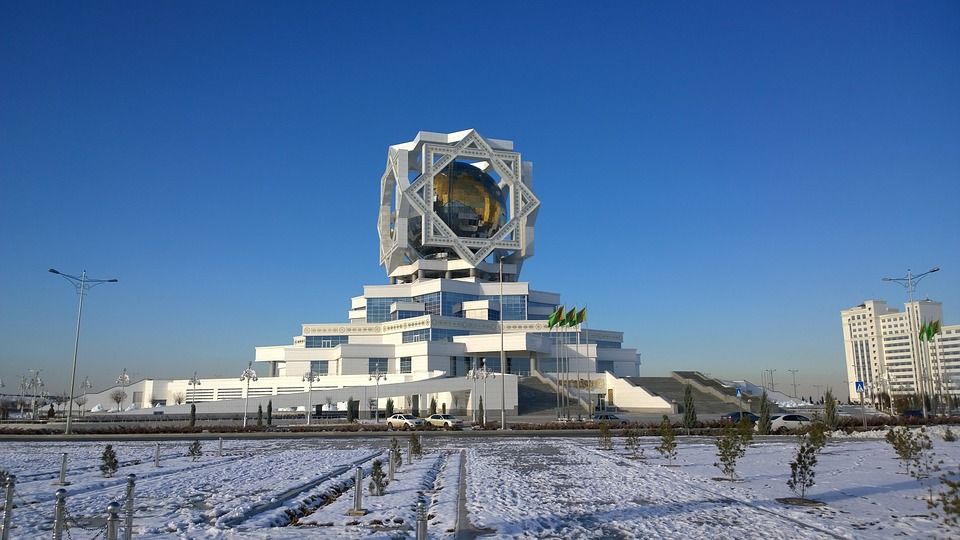 Merv, a UNESCO World Heritage site, used to be one of the principal Silk Road oasis-cities throughout its inhabited history, and one of the largest cities in the world. Once, it was at par with Damascus, Baghdad and Cairo, ruling the world and serving as a major trade city. However, now it's mostly in ruins, but still a major tourist destination for history and culture buffs.
Must see: Mausoleum of Sultan Sanjar, the best remaining testimony to Seljuq power at Merv; mausoleums of Two Askhab, the companions of the prophet, the remains of a Buddhist stupa that show the extent to which Buddhism had spread; Mosque of Yusuf Hamadani, built around the tomb of a 12th-century dervish (sufi dancers of Central Asia); Great Kyz Kala and Little Kyz Kala, standing proofs of western Merv archaeology; Mausoleum of Mohammed ibn Zeid, an important site for Sufi pilgrims; Shahriyar Ark, the most well-preserved part of Merv.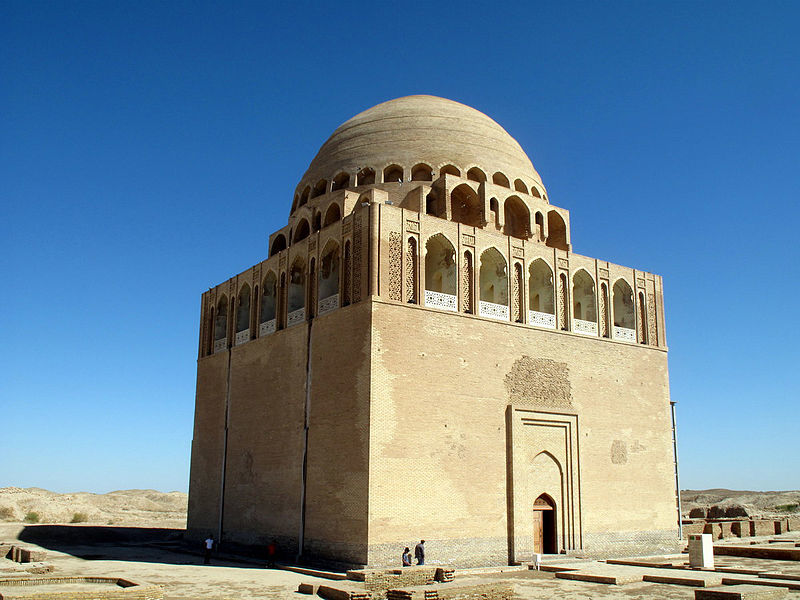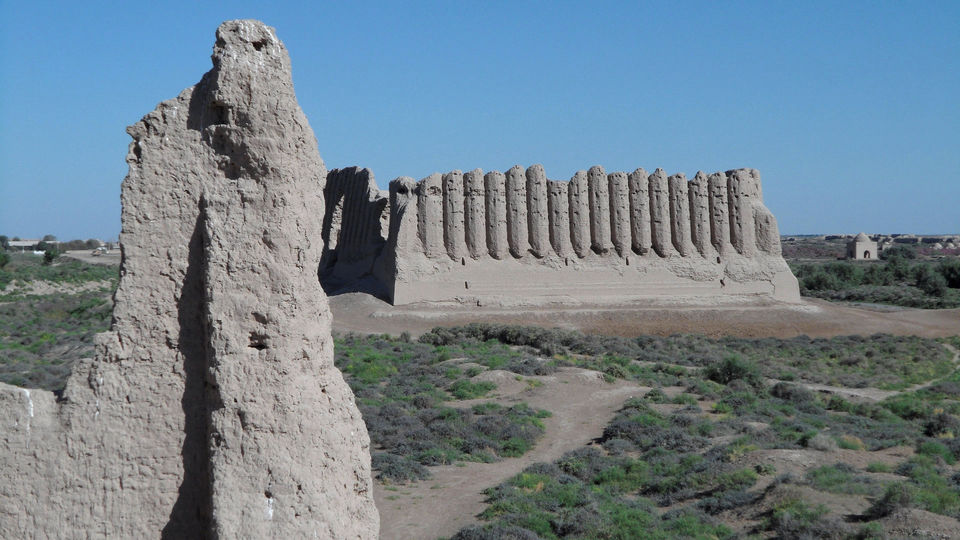 Konye-Urgench is a small town home to the UNESCO World Heritage site Urgench, which contains the un-excavated ruins of the 12th-century capital of Khwarezm. Once it was the centre of the Islamic world, and today it lies almost at the end of it with unpaved roads leading to the town. It is unique, with the ruins of past buried underground and the sparse development of present hinting at the former glories.
Must see: The geometrical patterns of Turabeg Khanym Complex reflecting a calendar with the 365 sections on the sparkling mosaic underside of the dome, representing the days of the year; 24 pointed arches immediately beneath the dome representing the hours of the day; 12 bigger arches below representing the months the year; and four big windows representing the weeks of the month; Gutlug Timur Minaret, the only surviving part of Old Urgench's main mosque; Nejameddin Kubra Mausoleum, the famous Sufi pilgrim centre and a mausoleum believed to have healing powers; the Il-Arslan Mausoleum, Konye-Urgench's oldest standing monument; Sultan Tekesh Mausoleum with a conical turquoise dome; the mound of graves called the Kyrk Mollais a curious attraction as you can see young women rolling down the hill in a fertility rite.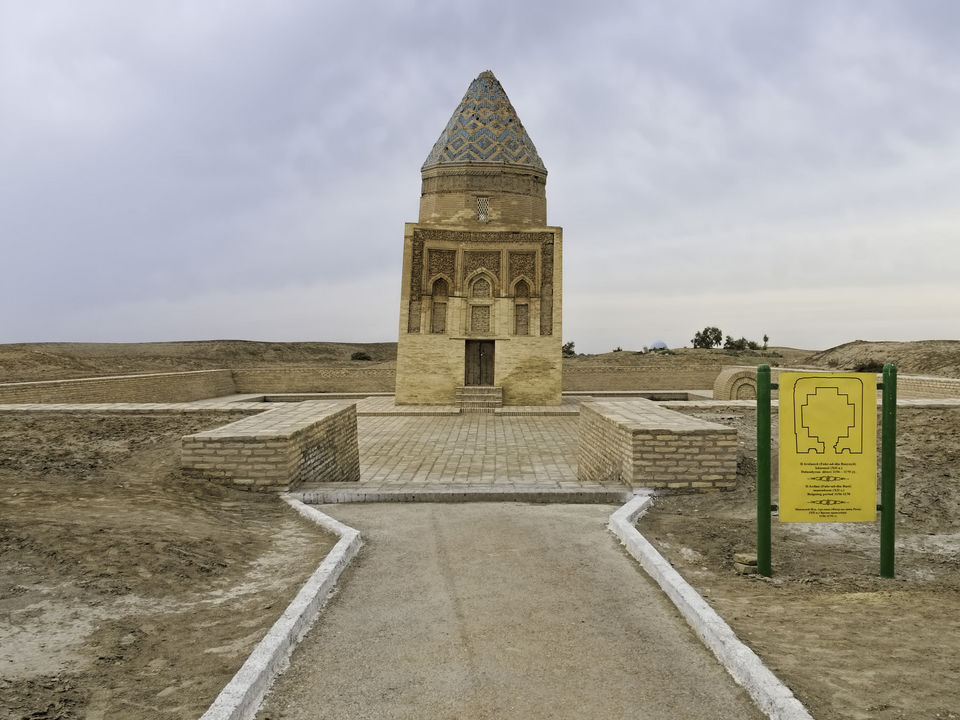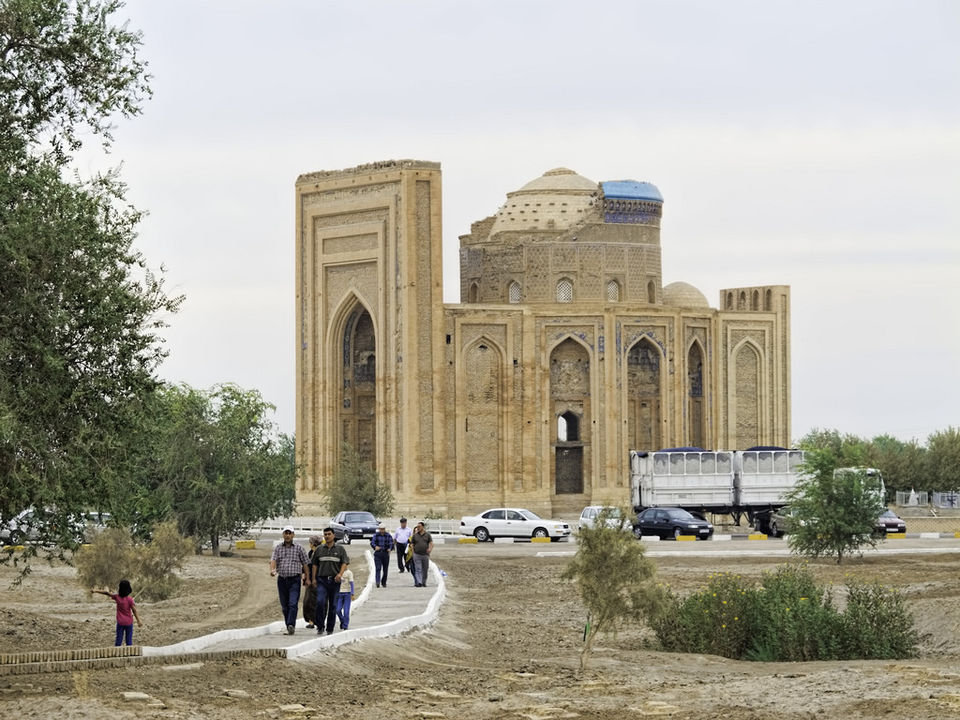 Darvaza Gas Crater is one of Turkmenistan's most unusual, yet popular sights. In 1971, the Soviet engineers came across this area and thought it to be an oil field. Soon enough drilling ensued, however, a natural gas pocket was found here, and because of the drilling equipment, the land collapsed and a crater was formed. The scientists lit the gas, thinking it will burn out soon. That was four decades ago. The crater and the gas is still burning and because of the orange fumes, it has been nicknamed Gateway to Hell! It is one of those places that features on the bucket list of many adventure travellers and people who wish to travel down dangerous paths.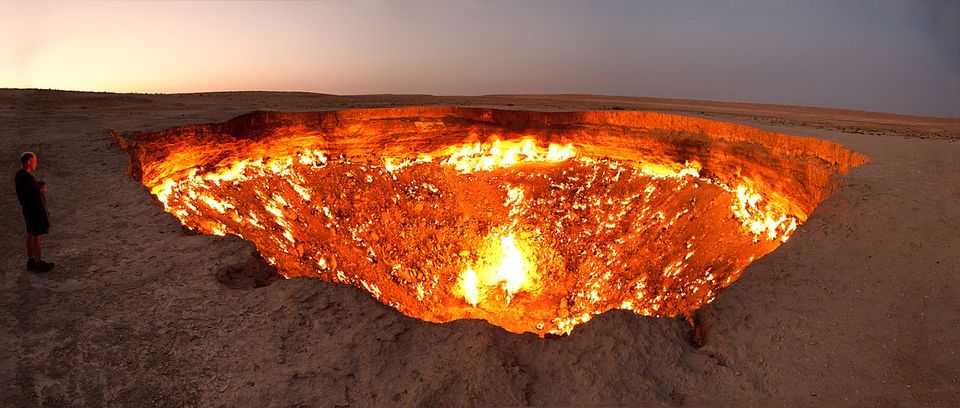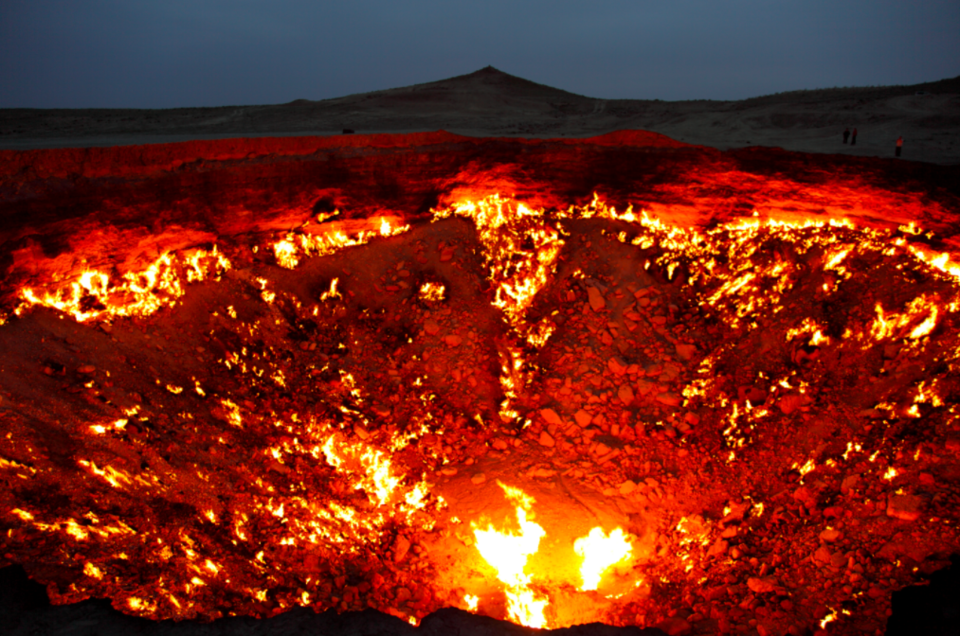 There are no hotels or homestay near the crater, however local people do inhabit this inhospitable place. You can either ask your tour guide to arrange for camping near the crater or arrange for a night's stay in one of the local homes.
Cuisine on offer
Turkmenistan's cuisine is typical of Central Asia, with influences from Russia, Balkans and even Mongolia. The most popular and common dish is plov or pilaf, which is chunks of mutton, carrots and rice fried in a large cast-iron cauldron. Curries are served with çörek, a type of naan. Green tea or gok chai, is a major drink in the area, and you'll see locals sipping on it through out the day. It is sometimes had with milk, but mostly it's just water and green tea leaves.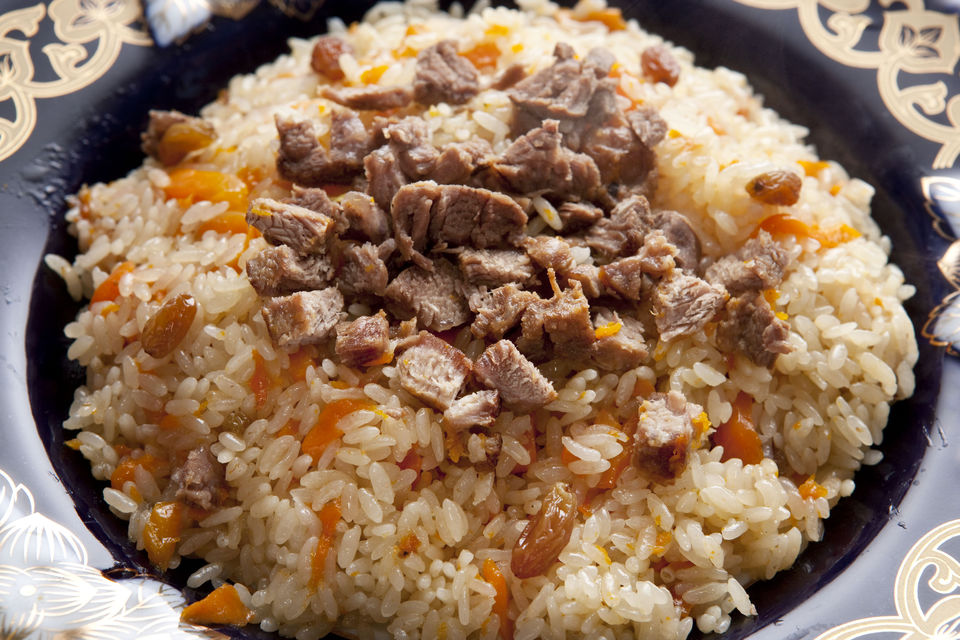 In terms of alcohol, the former soviet state still loves its vodka. It is cheap and easily available. There are also local brews of beer, some wine and even Russian sparkling wine available in the cities.
Çeşme in Ashgabat is a great place to sample some authentic cuisine. Seafood Ayna, again in Ashgabat, is one of the best places to get fresh and delicious seafood.
Visa
You need a sponsor to get a tourist visa to Turkmenistan. A sponsor can even be a tour guide and it's best to book at least one tour in advance to get a sponsorship letter. The visa fee is $55 (₹3,560) per person for a visa valid for 10 days. Here are the documents you need to present along with the letter:
• Original passport, valid for at least 6 months from the date of application
• Two visa forms (photocopy allowed)
• Two passport-size photographs
• A covering letter from the applicant
• Confirmed onward/ return air ticket
• If travelling onwards, visa for the onwards country
• Proof of funds (ITR and bank statements/salary slips)
When to go
April to June are the best months to visit Turkmenistan, as bright sunshine and cool winds come together to make for great weather. July to September is harsh summer, whereas October onwards the cold starts to set in. For those who wish to visit the ancient ruins of Konye-Urgench, it's best to avoid the winter months as there are no tourists and very few facilities available, and the temperature can go down to -20 degrees celsius.
Getting there
Round-trip flight tickets from New Delhi to Ashgabat start from ₹35,000.
Getting around
Since tourists are required to travel with a guide throughout, it's best to book tours with them. Guides usually have their own cars and thus getting around is relatively comfortable and straightforward. Internal flights are operated by Turkmenistan Airlines, and fly daily to Ashgabat, Mary, Turkmenbashi, Dashoguz and a couple other popular destinations. Flights are subsidised, and due to low fuel costs, are extremely cheap.
Costs
1 Turkmenistani Manat equals 18.48 Indian Rupee.
3-star hotel stay: 165 TMT (₹3,000)
One-way ticket on local transport: 0.30 TMT (₹6)
Taxi starting tariff: 2.81 TMT (₹52)
Decent meal with a drink: 60 TMT - 175.50 TMT (₹1,100 - ₹3,300)
Meal at a fast-food chain: 35.10 TMT (₹650)
A pint of beer: 5.10 TMT (for local brew) (₹95), 10.65 TMT (for imported beer) (₹197)
Accommodation
Ashgabat – Gypjak hotel, 3-bedroom homestay. For more options, click here.
Konye-Urgench – Hotel Jipek Joli, Отель Асем. For more options, click here.
Things to keep in mind while travelling to Turkmenistan
• Don't click pictures of public monuments without checking with your guide first
• The military and police are everywhere, especially in big towns such as Ashgabat and Mary (the province where Merv is), so don't talk negatively about the government, people or anything. Be polite and courteous at all times
• Public transport in Turkmenistan is not as developed as Europe or other Asian countries. So, it's best to actually hire a tour guide or book a tour. They cost around $100 to $250, but are the best way to travel around the country
• If you are invited into a local's home, be sure to take a gift for the host. And don't sit next to a member of the opposite gender, unless it's your spouse or child
So, are you up for an adventurous ride to Turkmenistan? Or have you already been there? Write about your adventure here and help millions of other travellers plan their journey to this extraordinary country.
Frequent Searches Leading To This Page:-
Top turkmenistan tour package from India, Top turkmenistan tour package from India with prices, how to go turkmenistan from India