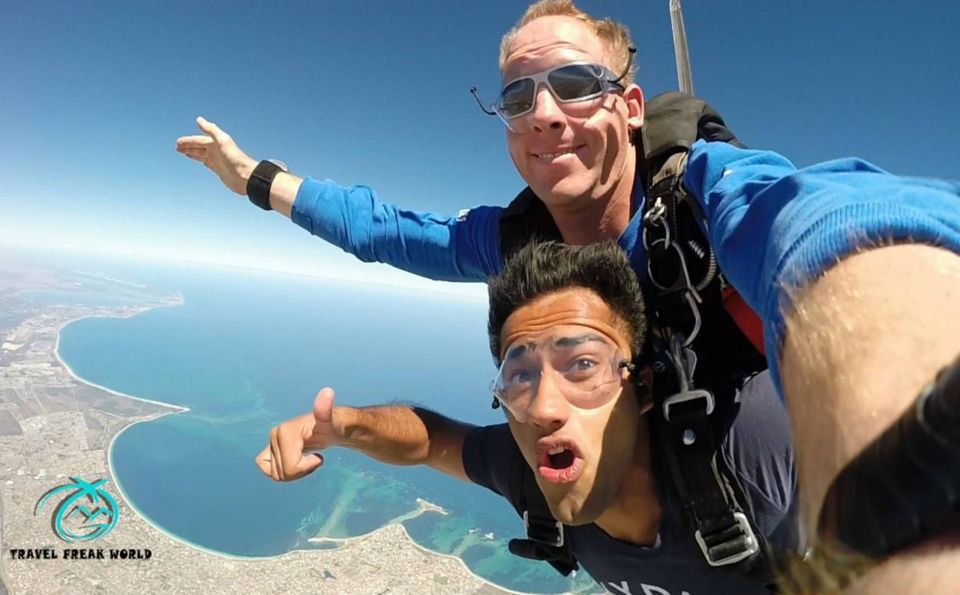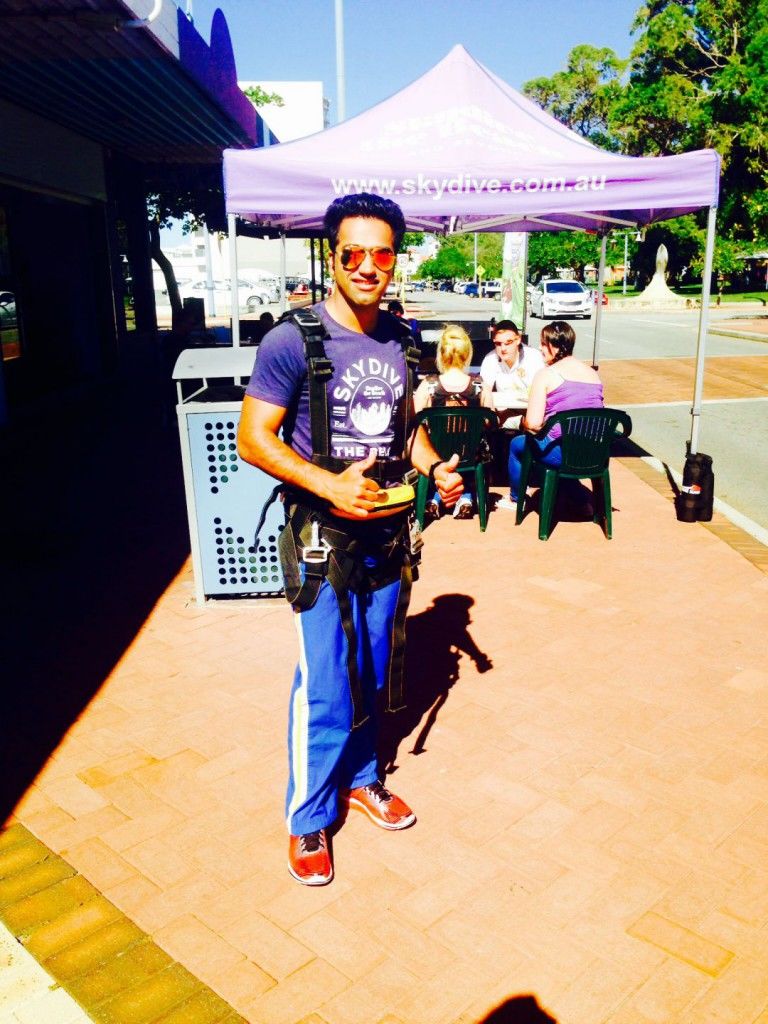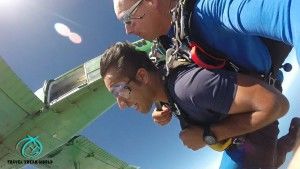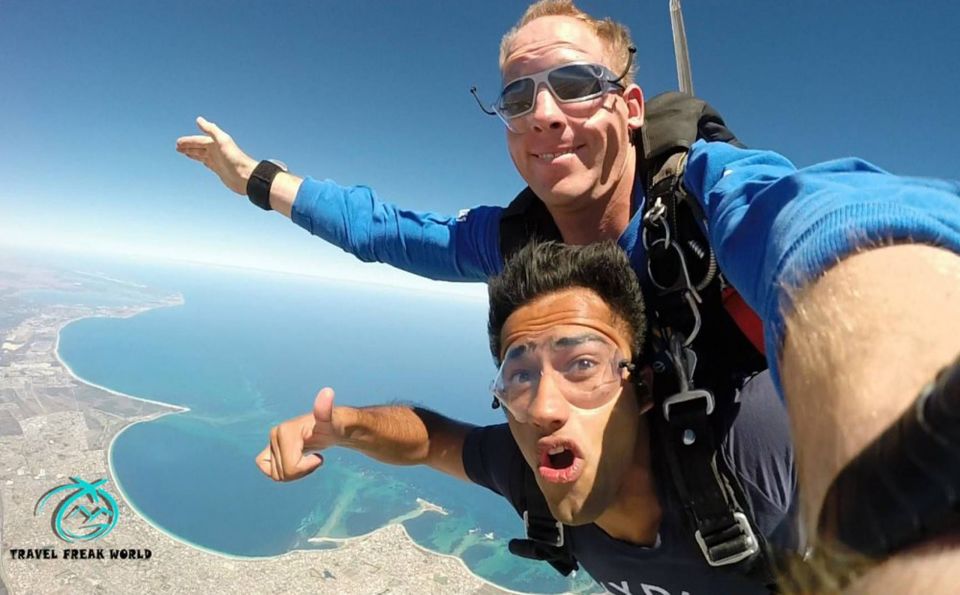 I was quite excited when i first booked my skydive date at Rockingham Western Australia. I first thought of doing it when i saw it in a bollywood movie (Zindagi Milegi Na Doobara) but at that time i didn't think that i'll do it that soon. Skydiving is a lifetime experience one cannot explain in words. But don't worry i will try to share my experience in words and encourage you to do it too. Everyone should do it atleast once in their lifetime as it can change the perspective of life and can give you a fresh start. I am planning to do it again very soon. 
Jumping from a plane at the height of 14000 ft
A lot of people say that it is the hardest part as when the instructor opens the door and you see the beautiful sky and you have to jump some people get stuck at that time and gets nervous to jump and that is quite obvious for the first time. But it is just a matter that how you handle your nerves. Talking about me i was very excited to jump the whole the so when the plane's door opened at 14000ft i got more confident as my dream door opened and i could feel the breeze. And when i jumped that was the best part of my life , the winds hits your face and body, you go down with great speed this period is called the FREEFALL and the speed reaches upto 220 km /hr. This part is the best as you can feel the Adrenaline Rush in your body.
Read the full blog www.travelfreakworld.com/skydiving