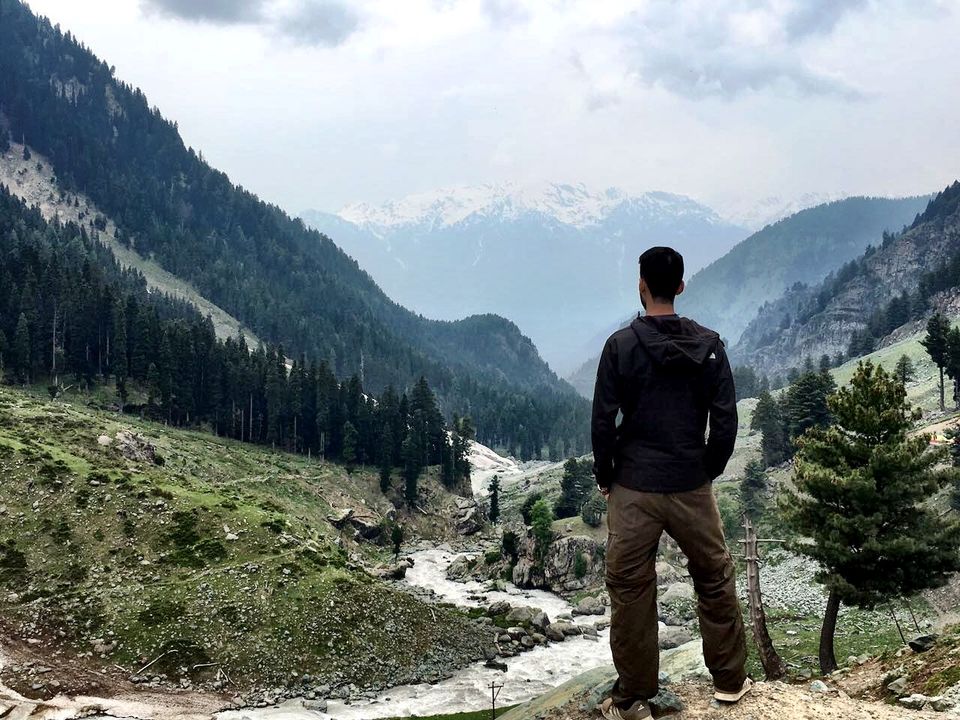 From 'How to Travel Solo: Tips from an Expert' first posted on my blog From The Corner Table

Can I go for another vacation please? I know, I know. You'll say, "Girl, you just got back from a 10-day trip and you want to go off again?" But travelling is my tonic. It's the energy drink that makes me power through those hard days, it's the vitamin pill that pushes me through the long days. It's on my mind every single minute!
Probably why I am already making plans for my next trip, another solo journey. And with these handy pointers from Varun Pachisia, our 50-countries-and-counting man, my next venture as a lone traveller could be another level altogether!
Here is what Varun had to say when I asked him to share some tips that could be helpful to someone travelling solo.
Pssst... Do share your inputs in the comments below, on our Instagram handle or Facebook page.
Dollops of solitude Travelling alone can be frustrating to say the least. It is not as easy and fancy as it sounds. As Douglas Adams aptly said "Trouble with a long journey like this, is that you end up just talking to yourself a lot, which gets terribly boring because half the time you know what you're going to say next." You will be spending a lot of time with yourself so get used to it. Enjoy your company. Ignore the gaze of others when you are eating alone in a restaurant. Or better yet, just stare back! Strength & priorities Understand what inspires you to travel, what it is about travel that pushes you to explore. It could range from history and exploring museums to just walking through a city or enjoying the nightlife. As a solo traveller, you will have the luxury of being flexible with your time and chart your plans. Having a map of 'things to do' in your mind makes travel smoother. Local interaction A huge draw of travelling solo is the opportunity to interact with the local people. Brush up your conversation skills and make an effort to chat with locals from varied background and age group to understand the society and life of the place you are visiting. Staying with a family/hosts is another step towards this. In fact, if you strike a rapport with the host, you might just be included in their gatherings and functions. This is an experience no money (or MasterCard) can buy. Travelling company Travelling alone doesn't mean spending all your time in your own august company (that could be a tad challenging). It is always a good idea to connect with other solo travellers or smaller groups. Who knows, the conversations could be inspiration for your next destination. And imagine bumping into these very travellers in some other part of the world! A good way to attempt this is to be part of local walking tours - they serve a dual purpose of introducing you to new people and giving you a guided tour.
Sensory alert @ 100% Travelling alone provides an immense opportunity to absorb and immerse yourself in the unknown so be sure all your senses are on high alert - breath in the aromas, notice the behaviour and body language of people around, lend a ear to the different dialects and accents flowing around you. Be aware, be safe Being alone comes with the 'being secure' tag as there's no one around who's got your back. This means you have to be conscious and cognizant of your surroundings at all times. Keep addresses and back up contacts handy. You can enjoy a place and its elements only if you have 'peace of mind'. Balance and how! Try maintaining a balance between your comfort zone and adventure scale. It would be a good idea, occasionally and with precaution, to steer away from your comfort zone and try things you wouldn't otherwise choose to do or places you would go to, including going to the non-touristy residential precincts. Spend time at spots which WOW your senses. Light and adjustable
Please, please travel light. That is what will add the flexible and 'no stress' to your travel. Repeat clothes - you are not there to walk the ramp, you are there to walk the city. I recommend a small 4-wheel case.Photos: Varun Pachisia