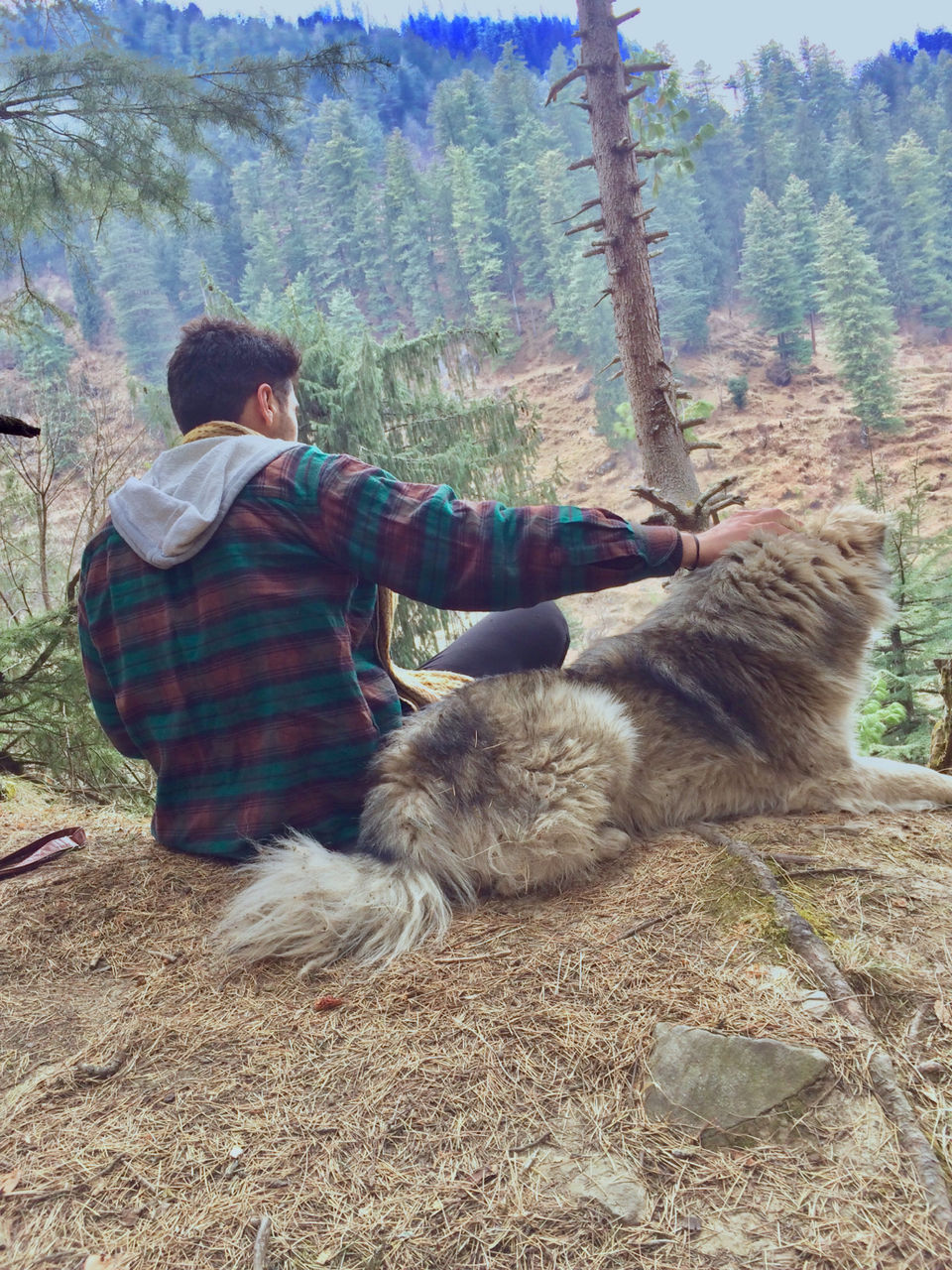 Have you ever listened to that whispering in your head, if you should travel solo? We all have, but are often overpowered by some random thought and give up on it. With the soaring culture of travelling solo in India, the young generation is more attracted towards travelling but something pushes them back. This was the same case with me three years back until I boarded my first bus to the Himalayas.
"I WONDERED WHY IT WAS THAT PLACES ARE SO MUCH LOVELIER WHEN ONE IS ALONE"- DAPHNE DU MAURIER
This happened when those adventurous thoughts crossed my mind and I packed my rucksack to go backpacking in the Himalayas. Travelling solo has always been on my mind but it came with different issues like safety concerns, isolation, budget and strange places. But, my perspective on travelling solo was shattered when I actually went on a life changing exploration to the Himalayas. It turned out to be an enthralling experience which is briefly described with creative analogy.
1. Acquiring new skill-sets
When you are travelling alone, you are on your own and you are the bearer of your decisions and actions. In our day to day lives, we hit up with monotony and it makes us resistive and stay in our comfort zones. While travelling, we get more efficient with our decision making because we get to experience situations which teaches us the right algorithm of critical thinking and decision making. Apart from that, you can pick up life changing habits like reading books, managing your budget efficiently and learning about the minimalist lifestyle.
2. Travelling in groups is fun but…
Travelling is always fun in groups but once you start enjoying solo travelling, you wouldn't settle for anything less than that. That does not mean you have to travel alone all the time because travelling never lets you be alone. While travelling, you might meet a lot of new people and it would amp up with your experiences and the stories we share to are one of the best teachings. While you travel solo, try to ditch the conventional hotel rooms for community living in hostels. Hostels are the best place to stay and interact while you are travelling alone. You get to meet people from different countries, interact with them and learn about the world travel culture.
3. You think you know yourself?
One of the major reasons I prefer travelling solo is that I get to know myself better. After I started travelling, eventually I realized that I know myself better than I used to because I am much clear with my vision, decisions, thoughts and moods. Travelling helped me discover myself in a way I fear to believe. It helps me to be more confident, empathetic and adaptive in different situations. But, this not the end to it and the learning has just started for time to come.
The power of believing in you is immense and it has the capability to surpass all barriers. Travelling blesses us with the life hacks so smoothly, which would otherwise require a lifetime to acquire.
4. Spontaneity is the key
Have you always wanted to be spontaneous in your life? Well, now is the right time to do that. Travelling solo teaches you to be spontaneous in life. There are certain opportunities we tend to miss out on, when we keep ourselves restricted to our itineraries. But if we travel with an open mind, we can be more than spontaneous and you never know what's there for you on the platter. A long day trek could turn out into a party night at the hostel. There's a possibility that your random chit-chat with a stranger could change the way you perceive life and it might inspire you do something which might actually make a difference. The possibilities are immense, until we submerge into the whirlpool.
5. Breaking the barriers
There are certain mental, physical and
emotional barriers we are not aware about but when we start travelling solo these barriers are ticked off one by one. You wake up and ask yourself what to do? All the plans are there according to your convenience which even improves the efficiency. This also helps in living in the moment as we are less distracted in our own company. It helps us enjoy and feel each and every moment with increased enthusiasm.
That sounds like a dream, right? Well, all of us are capable of doing that. All we have to do is believe in ourselves and hit the road. I am sure; you will never regret this decision and often mention this in your stories.