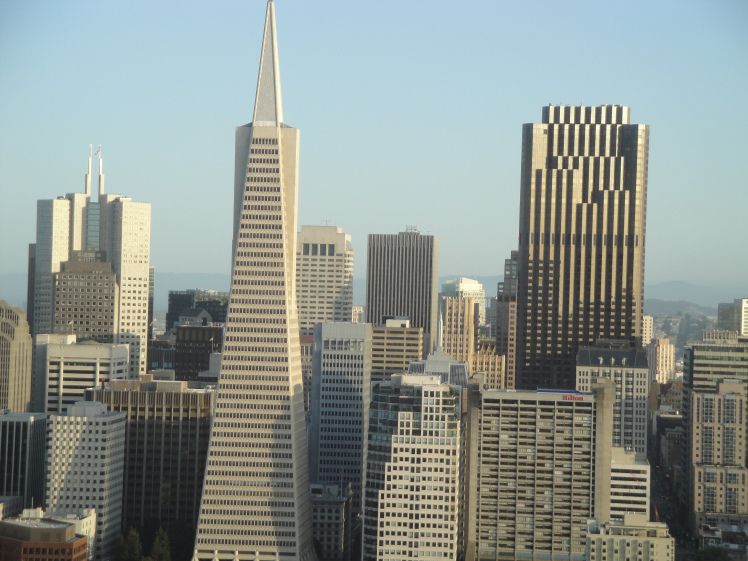 Some experiences we learn the hard way but its our choice to make most of it and enjoy the moments that came our way !
Back in 2010 I was on my business travel to Seattle. This was my first travel to USA.
Seattle is a one of the most beautiful places in USA with many scenic places to offer. Forests , Snow mountains , National parks , Rain , Nature and so much more. Being my first ever travel to USA , along with the fabulous memories of places I visited there I also remember it hard for tragic incident I had loosing my passport while visiting Olympic National Park 😦
It wasn't easy to deal with the situation and had to go through much of hassle to get a new passport. But I wont go into details of passport story in this blog :) Will have separate blog with all the details.
So what is the connection to solo travelling here?
Well to get a new passport from the Indian Embassy I had to fly solo to San Francisco from Seattle and believe me it was a big deal for me being abroad first time , lost passport and flying solo to unknown city but also exiting for the adventure and visiting the dream city SFO !!
This was my first solo travelling experience within USA or anywhere else for that matter. Though flight and hotel booking was taken care by Office I was little worried of this journey mainly because of my passport and if I will get it safely and on time. I had 4 days in total considering 2 days for getting new passport, 1 additional buffer day and 4th day return.
And the adventure started. I had to learn the self check-in for domestic flight , finding cabs to reach to hotel , managing luggage all alone and so on. But finally I reached to Hotel safe and sound.
When I checked into my apartment, it was the mesmerizing view of beautiful SFO city from my 22nd floor room. I just fell in love with the city view and it was my first big capitol city visit in USA so SFO is always a special memory for me 🙂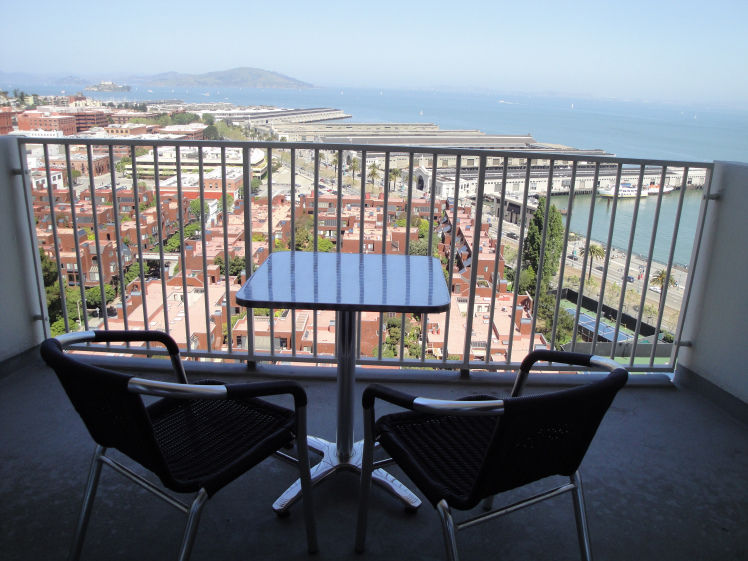 I managed to get passport on DAY2 with some hassles and I felt so relived.
Now I had DAY3 with me without worrying about passport and beautiful SFO city was calling me. I always been a strong and independent girl and this is where I discovered another side of me. I certainly was not willing to waste my day in SFO being alone in hotel and miss the opportunity of seeing one of the dreamed city of USA.
I had no prior experience of visiting unknown places alone but this is how you learn to tackle the situations. There was no one to take help from or ask someone who might have visited the place earlier so I went to one and only "Google" baba. I started searching all the famous places in the city. I had only one day so it was necessary to check what and how much I can cover, I could not just plan blindly.
"Lesson of solo travelling , plan your places to visit in advance as much as possible and do plan the map how you want to cover them"
Then I sorted out few famous places from the city and some I must visit like golden gate bridge. Now I also had to plan in advance how to fit as many places as I could in my day time and that's when I started checking the distance from every place to another and created a kind of itinerary map with Google map directions and trust me this is the ultimate way to plan your structured visit. I narrowed down to couple of places to visit and the order in which I should visit.
I started my sightseeing by taking a CAB from my hotel to famous Golden Gate bridge. It was so much joy to see the golden gate bridge with my own eyes which I saw in movies and TV. Till that moment I never thought that I will ever get chance to visit this place by myself. It was dream come true.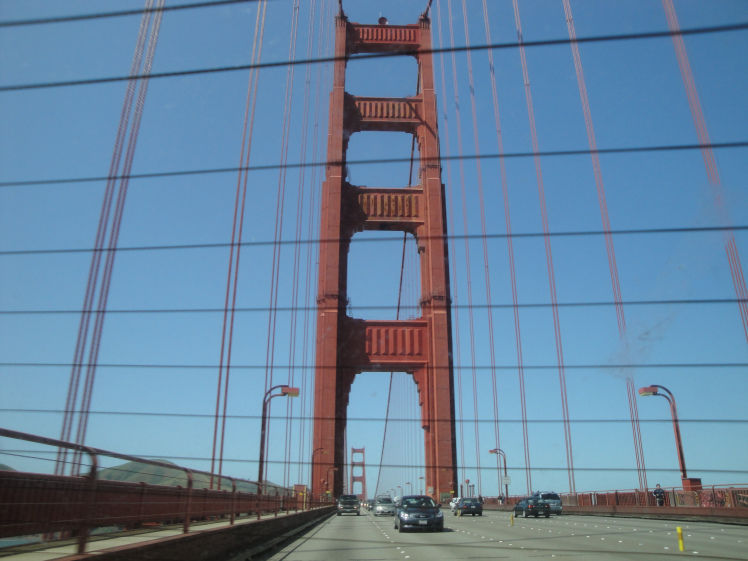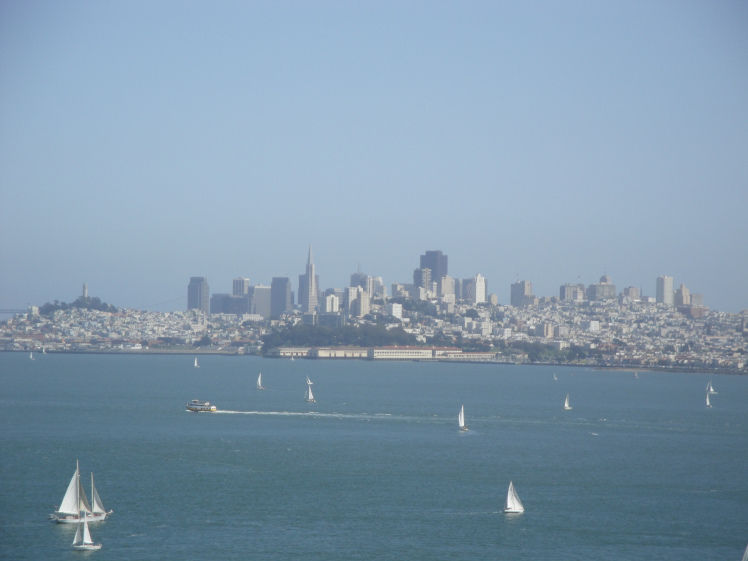 The cab driver narrated me what all things I can visit etc etc and he also offered me a deal to show around the city in his CAB. But you know it was first time travelling alone and I was hesitant to roam around in same cab for a day.
"That's another lesson of solo travelling specially for female travelers, be alert , take minimum risks and only do what you feel comfortable!"
So I thanked for all his help and asked the CAB driver to drop me to golden gate park which was my 2nd place to visit on my list.
The Golden Gate park offers many things , there are some museums , science shows , different types of gardens, flowers , trails , lakes and much more. I did not fully studied in advance about the park so I just wandered over the park and capturing the beauty around in camera.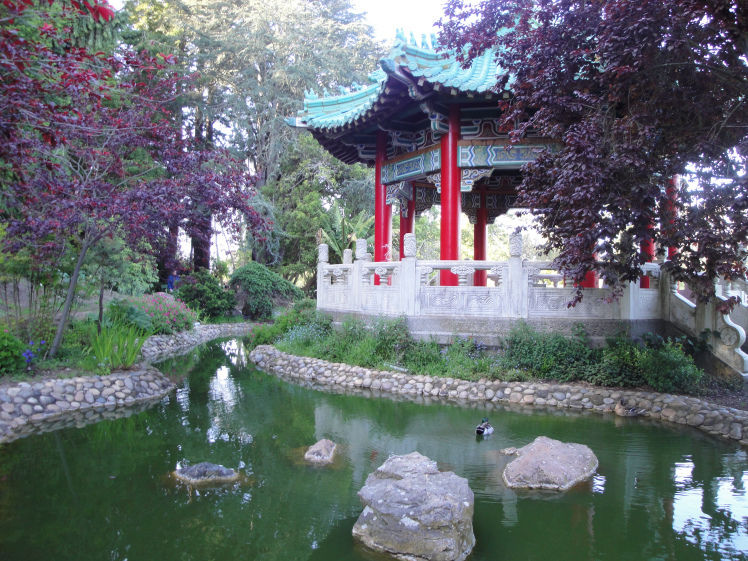 "And I also learned another lesson of solo travelling , Don't hesitate to stop the passerby and ask to take pictures of you :)"
After spending few hours in the park I headed towards my next destination Coit tower. When I came out of park from some gate and was waiting for taxi as I had no idea about any other transport facilities in SFO. I waited and waited but there were no taxis around passing by and I had no idea if any number to call for taxi and what exact location to provide. Back then internet was not so easily available 😦
There were few buses passing by from the bus stop near by but I had no idea where they were going. It was quite confusing and I was quite feeling lost , what to do and where to go. After waiting for more than an hour I decided to board a bus and go some crowded place , may be where I can get a taxi on the road.
"Another lesson is not all things go as per our plan so we need to take wise decisions according to situation and not to get lost or panic , remember you always find a way.. just keep your calm"
It was public bus which I boarded, again a first time experience of mine. I talked to driver and asked him if the bus can drop me any place nearby coit tower and luckily he said yes you boarded the right bus. It was so cheap to travel with bus 2$ from any place to anywhere in city. I kept reminding the driver to tell me when my stop comes. He asked me to get down on one of the stop and again it was some place nowhere. I was not seeing the coit tower near by. I waited for few mins to check around and saw a taxi passing by, I just hoped on to taxi and asked him to take me to tower as it was almost evening time already and I dint wanna get lost or waste more time.
Cab dropped me to the Coit tower which was just a few minutes away. The moment I reached to coit tower there was a long white Limo standing outside it and it was just WOW, again my first time of seeing of Limo in USA!
You can go up on Coit tower and it gives the beautiful view of city and golden gate bridge from long distance.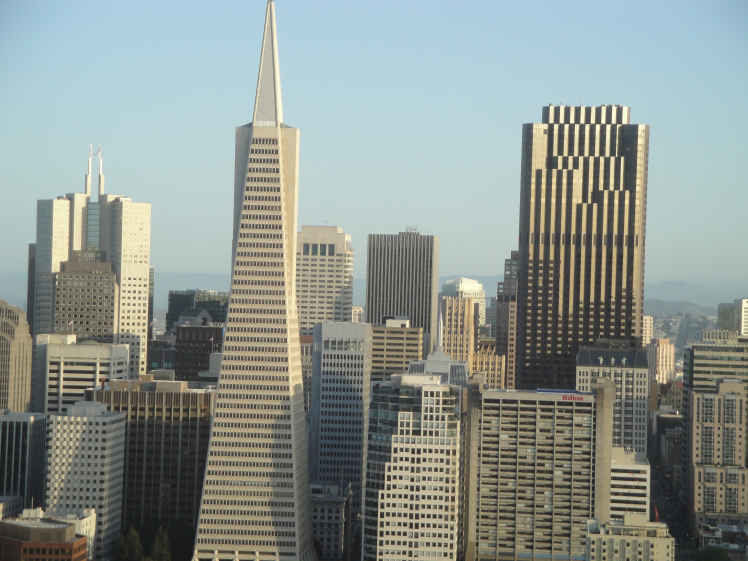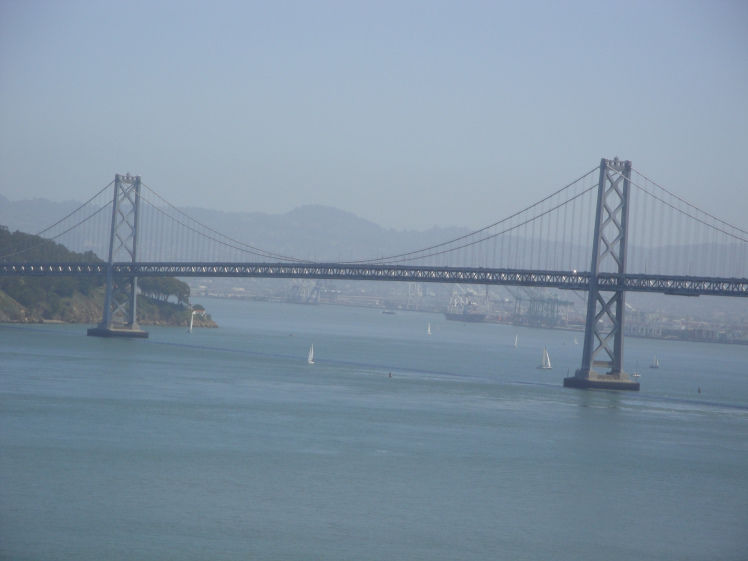 Outside Coit tower , I sat down for sometime quietly to watch the beautiful sunset in SFO.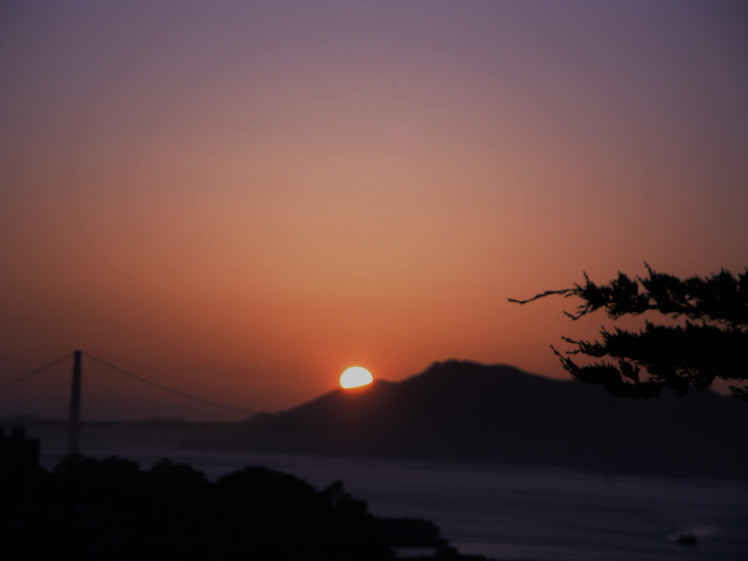 It was already evening and getting dark, I walked down to the street. I was feeling tired and hungry and saw one Pakistani Biryani restaurant. Luckily I got Veg biryani which I was least hopeful to get any veg dish 🙂 After the dinner I walked on the street enjoying the night view of SFO for sometime and came back to Hotel.
There are so many places to visit in SFO , I could cover only few though just in a day. Over the time I learned the hop on- hop off buses also good option in major cities if you have less time to cover.
It was a lifetime experience and learning of solo travelling and most importantly the confidence I gained to travel alone and Enjoy it !!
"Solo travelling is an art , once you learn it you need to nurture it and when you actually start to enjoy your own company its the most amazing time of your life !!!!"
But even after this experience it took me lot of years to plan other solo travels and make up my mind that I can enjoy travelling alone. But I learned It is most certainly stupid to not to go places just because you are alone ! So go explore!
Happy Travelling !