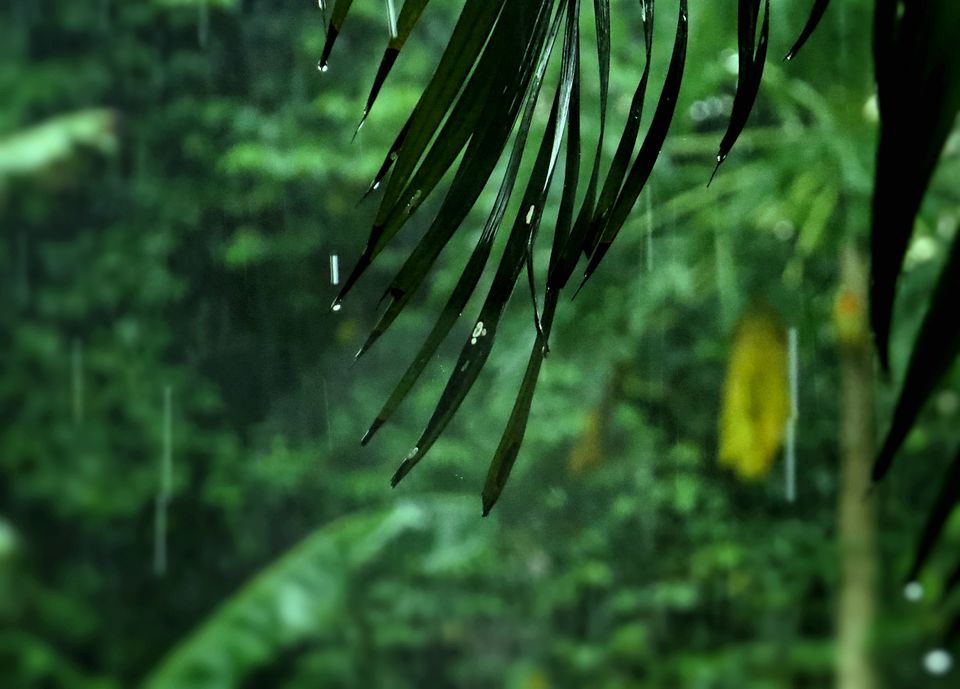 Is there any point to visiting a bird sanctuary when it's known bird activity will be almost nil in the pouring rain? Apparently, there is.
I have been visiting CKBS(Chintamani Kar Bird Sanctuary) for nearly 6 years now. It's easy to reach, really. Any bus to Garia Bus Stand(not Station), and then an auto towards Rathtala More. But, never before have I been the only human in the sanctuary. There was one guy at the office, and he was passed out and didn't stir once through the odd one-and-half hours I was there.
The known trails amidst the vegetation were soaked through. I had to fight my way through the overhanging branches and the odd creepers that coyly slipped around my ankle and made me jump out of my skin.
A White Breasted Waterhen ran across the trail, leaving tiny footprints that new raindrops washed away in a blink. A heated debate between two White Throated Fantail Flycatchers became slightly comical when one nearly slammed into my face in its zeal of skitting from branch to branch. A mongoose scuttled across the trail in a flurry. Drongos called out cheerily, and orioles gave tough competition, while I grimly noted that specs didn't go well with the high humidity.
The forest under my feet was buzzing with life. Ants, worms, and tiny insects I knew not what...Fungi washed to a pristine white...swarms of confused termites. The varying sound pattern of raindrops on my umbrella along with the silence. Silence, you ask, among all those sounds?
Sound not human, is often silence enough.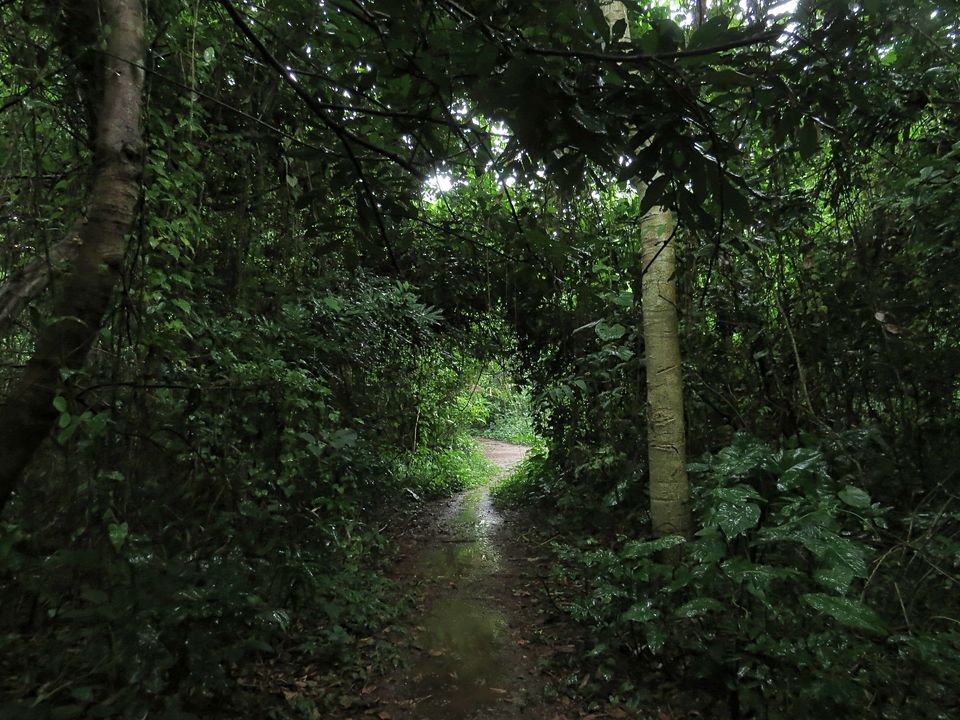 A sudden afternoon shower gifted this forest for me to cherish alone. And made me realize afresh, that birdwatching isn't just about birds.