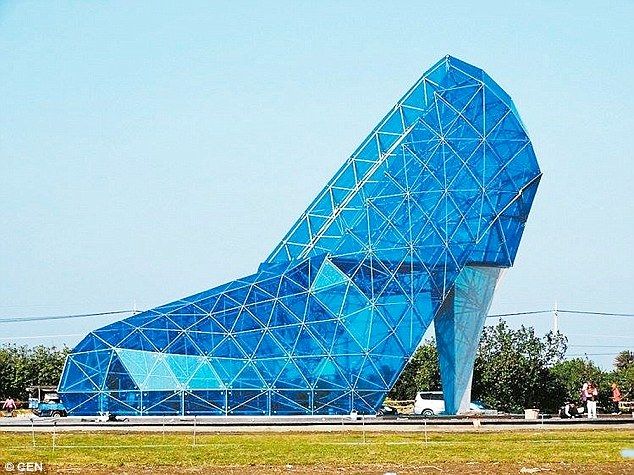 A classy & shinny Shoe shaped church in Taiwan is all set to attract women from all around the world. The church is designed out of 320 pieces of blue tinted glasses & its 55 feet tall & 36 feet wide. Awestruck construction of this church is gaining massive attention. The church is situated at The Ocean View Park in Budai town.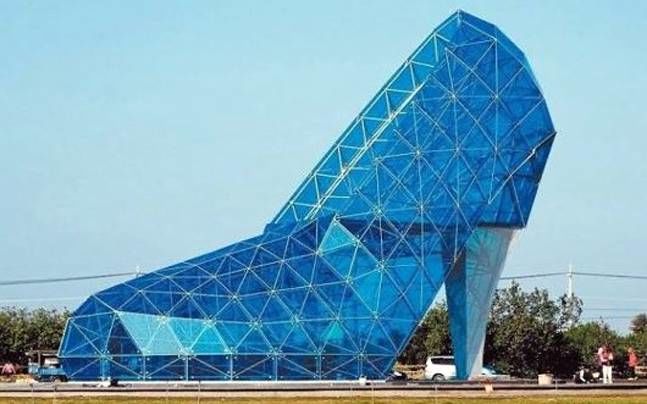 The idea behind the construction of this Shoe Shaped Church is to attract more women to worship. Therefore the church is having 100 women oriented features to catch women's attention.  Women oriented feature is consist of maple leaves, chairs for lovers, biscuits & cakes. High heels, every Woman's best friend - what could have been better than this?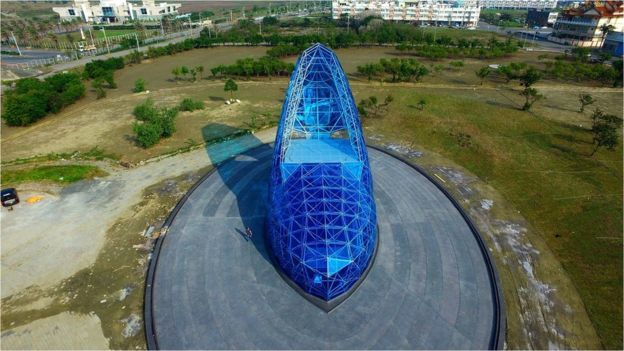 According to BBC, there is an touching story behind it. BBC confirms that in the 1960, there was a 24 year old poor girl who was suffering from a disease called Blackfoot where both of her legs had to be removed leading to the cancellation of her wedding. So she remained unmarried & devoted her life by spending rest of her life at the church. The construction of this shoe shaped church took place to give a tribute to her.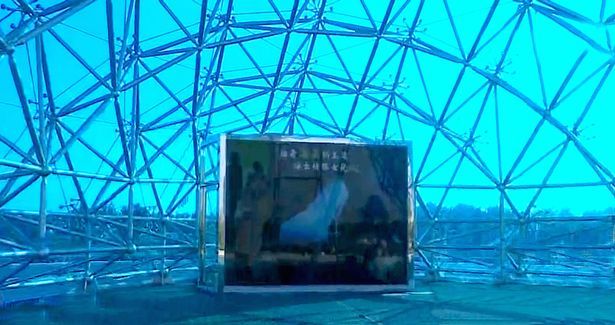 As per the sources, the church will be only used for pre wedding shoot & wedding ceremony. Apart from these function, no other services will be entertained in this church. Huge & astonished view of the church will be the major tourist attractions of 2016 for sure.